The leaves are changing. Temps are cooling down. Pumpkin spice is on every corner. And that means it's time for some fall things to do in Cincinnati!
Whether you're looking for a pumpkin patch, a good spooky haunted house, a great corn maze, or some leaf peeping opportunities – THIS is your list for great fall things to do in Cincinnati.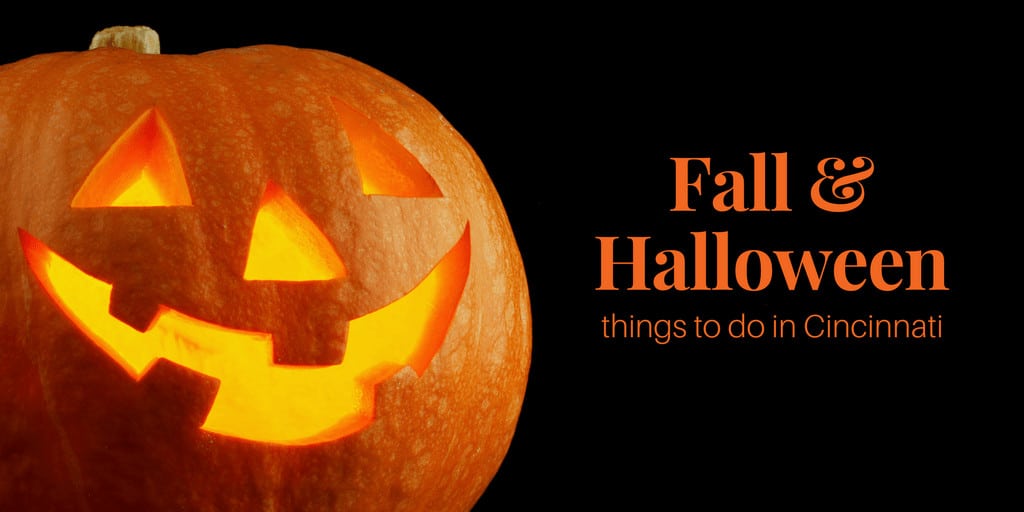 Make some plans and get ready to enjoy some fun with these fall activities!
Be sure to check the individual event website for full details on events. Links are provided for each listing.
Fall Things to Do in Cincinnati:
Take a stroll through the flowers when you visit a sunflower field. While some farms have blooms in late summer, lots of spots have sunflowers from September well into October.
Get your scare on with a visit to one of the area's Haunted Houses. Our guide includes haunted houses AND haunted attractions.
Have younger kids that might like a slighly tamer haunted house experience? Check out our "lights on" events list at the end of our Haunted Houses article.
Enjoy some time at the farm with a visit to one of our local Pumpkin Patches. Cincinnati has 15+ area farms where you can pick your own pumpkin. These farmers have worked hard to give you lots of fall fun with corn mazes, hayrides, play areas, and more.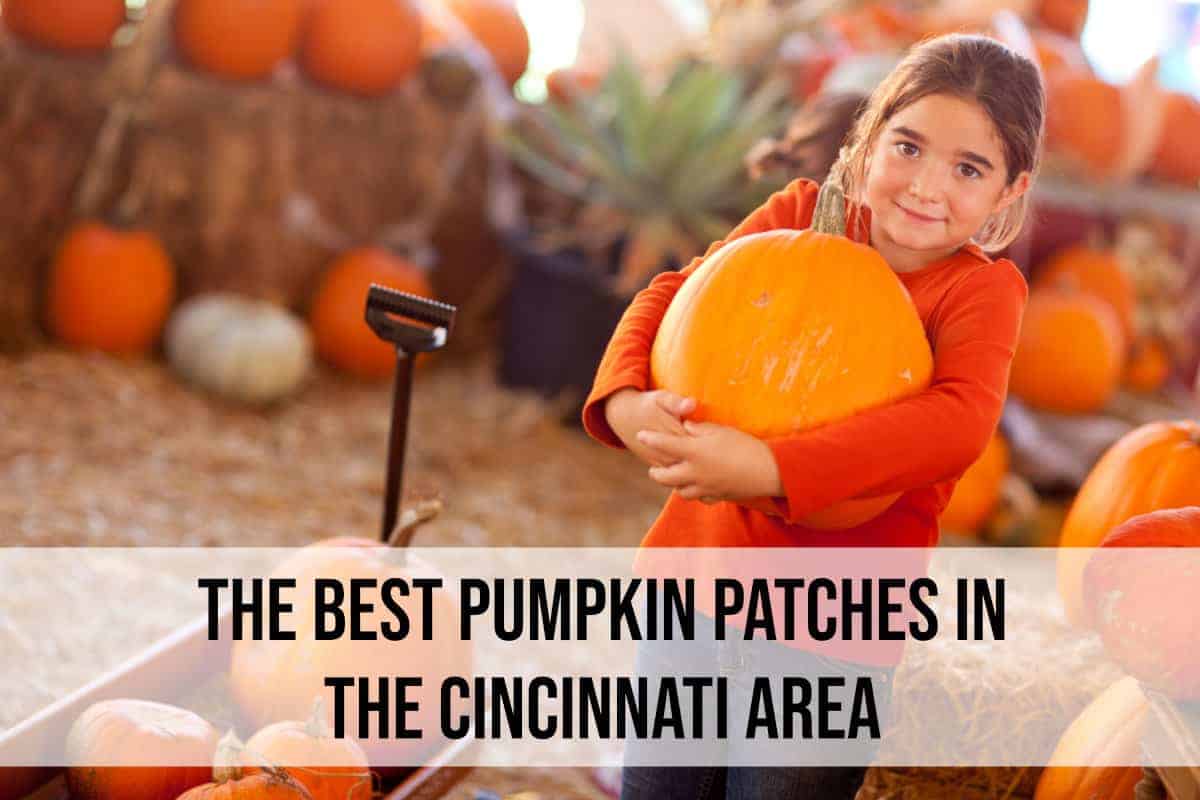 See the city and hear some haunting tales! American Legacy Tours offer Haunted Tours in both Cincinnati and Northern Kentucky. Check out their Nightmare on Elm Street Tour, the Newport is Haunted Tour, the Queen City is Haunted Tour, the Covington Haunted and Historic Tour, or the Mt. Healthy is Haunted Tour.
Have you been to the Cincinnati Nature Center yet? With more than 1700 acres of forest and 20 miles of trails, this is one great spot to enjoy the beauty of fall in Cincinnati!
See the changing leaves from a bird's view when you take a helicopter tour with Stratus Helicopters. One of my all-time favorite fall things to do in Cincinnati, this is a VERY special way to see the city.
Find a new favorite pumpkin spiced beverage or simply get a great cup a coffee at any one of our local coffee shops.
Cincinnati's Oktoberfest season begins in late August and goes all the way into early October! Check out our list of all the local Oktoberfest Celebrations here.
Get lost! No, really… in a corn maze. Cincinnati has some corn mazes that will put your sense of direction to the test!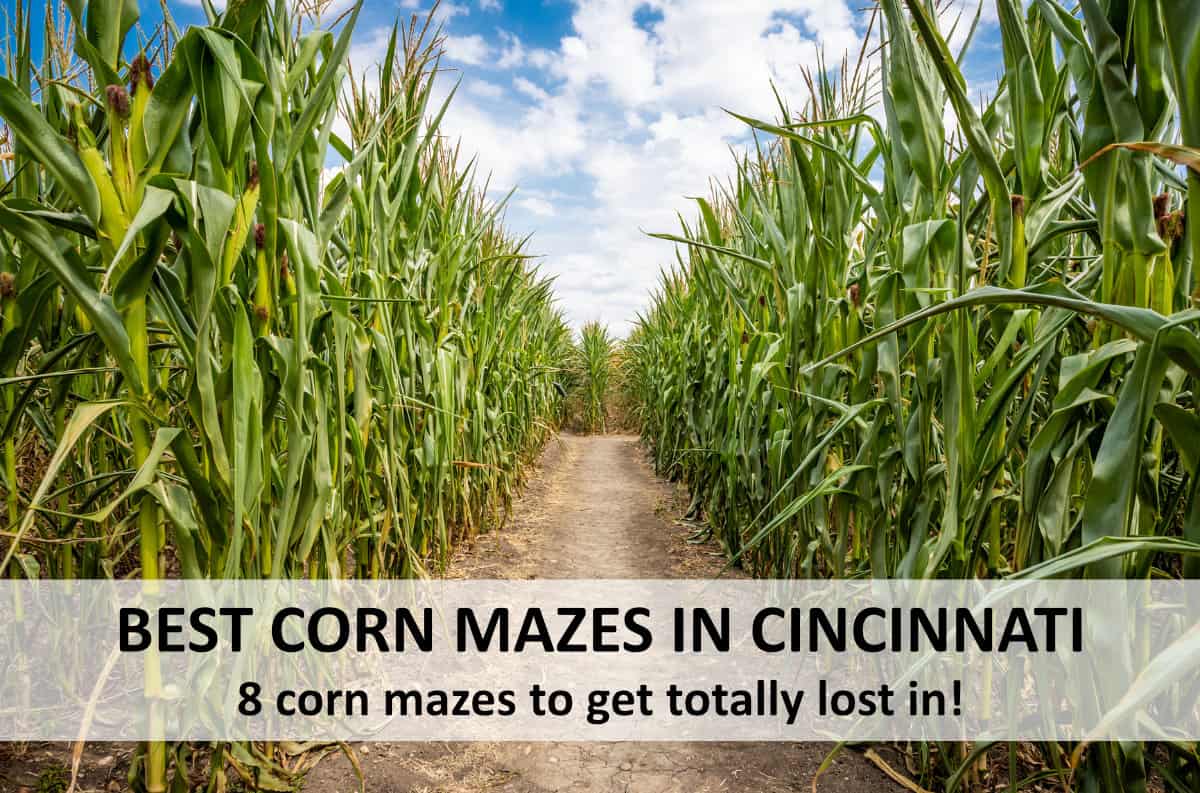 Haunted Mini Golf is back for 2023 at Big Bone Lick State Historic Site. Haunted Mini Golf will be offered every weekend in October, Friday through Sunday.
Find some fun ideas for Halloween fun at home with our list of 10 Alternative Halloween Ideas That Are Spooktacular.
Kings Island's Tricks and Treats Fall Fest returns for 2023. This family-friendly event offers activities, fall themed games and game shows, a hay bale maze, kiddie tractor rides, music, trick or treating, crafts, and more. This Halloween themed event happens on Saturdays and Sundays, Sept. 24 – Oct. 29, 2023.
Cincinnati's new "pop up" Outdoor Roller Rink will be on Court Street for September 6-10, 2023 and we hope to see it return in October as well.
It's an extension of our fall things to do in Cincinnati when we stretch into Ohio but…. Don't miss your chance to book a Fall Train Ride in Ohio and do some leaf peeping!
Head to the Cincinnati Zoo for HallZOOween. This annual event includes special animal enrichment activities, Trick or Treat stations, Theater of Illusion Shows, and more. Happening October 14-15, 21-22, and 28-29, 2023; included with your zoo admission. Kids are encouraged to wear a costume during HallZOOween, but it is not required.
Explore the sights of Loveland, Ohio in the fall when you hop on your bike and ride the Loveland Bike Trail. This tree-lined bike path is a great way to enjoy the season on two wheels!
Pick your own apples at one of our local farms! It's one of our favorite fall things to do in Cincinnati (and surrounding areas). Be sure to make a stop at the farm markets for all sorts of fall related drinks, baked goods, and more.
Looking for a place that has all the fall things? Here's our HUGE list of fun fall festivals to explore in the Cincinnati area. We broke them up by date so scroll to the week you're in and go have some fun!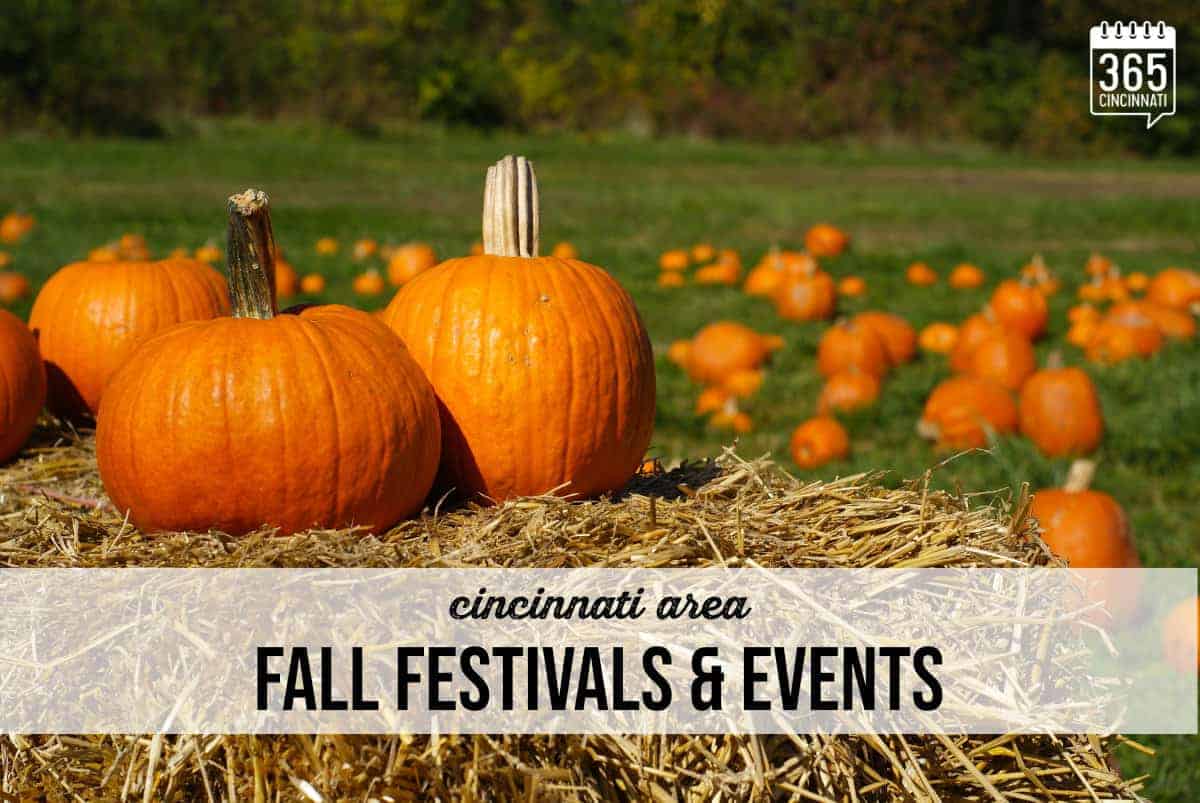 You don't have to worry about the weather with this fall themed INDOOR activity. Jack O'Lantern Junction will be at EnterTRAINment Junction. Walk through their indoor, kid friendly maze and see friendly ghosts, skeletons and more. Each child will receive a bag of trick-or-treat candy. Be sure to watch for their Halloween mini scenes and a Halloween themed train display! Don't worry about the weather it's all indoors! Sept. 23 – Oct. 31, 2023.
Scarecrow Row at Otto Armleder Memorial Park is TBA for 2023.
Parky's Farm is a great place to go at any time of the year but it's especially beautiful in the fall. This kid-friendly spot, owned and operated by Great Parks of Hamilton County, is surrounded by trees and forest that put on a colorful show every October. And who doesn't love a chance to see farm animals?
Cooler fall days often mean indoor play places come in handy. Explore our list of things to do indoors – a great list for kids AND adults.
Plan a unique fall getaway with our list of spots for glamping in Ohio – 15 Fantastic Spots with Domes, Yurts, RVs, and Luxury Tents.
Make your own Halloween costume at the downtown library's Makerspace. Use their die cut machines to cut some fun shapes, sew on the sewing machines, make buttons, use the green screen and camera, record in the studio, and so much more! Be aware that a library card may be required and reservations are needed for their more popular machines.
Rent a golf cart and take your own tour of Pyramid Hill Sculpture Park. This place has some FABULOUS fall color. Don't miss your chance to walk the trails in the woods while you're there.
Take in all that is fall on one of the area bike trails. What a wonderful bit of fall fun in Cincinnati!
Enjoy a locally crafted seasonal brew! Find your new favorite pumpkin or Oktoberfest beer when you check out all our breweries on the Ultimate Cincinnati Breweries List.
Fall is a great season for camping. There's nothing better than a campfire and s'mores! Find a great spot with our list of the 16 Best Campgrounds Within 100 Miles of Cincinnati.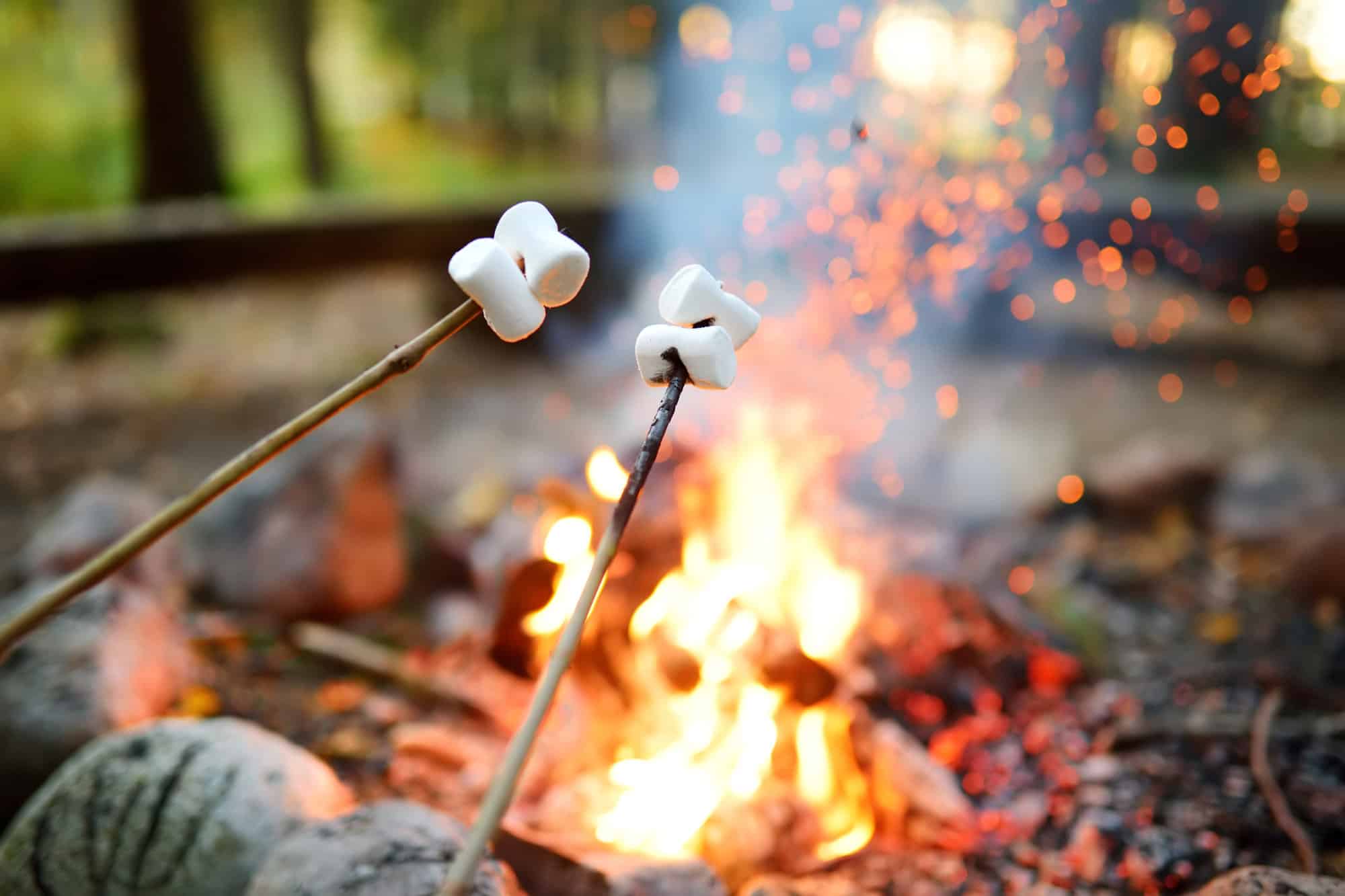 Enjoy a fall themed class or event at one of our local libraries. The Public Library of Cincinnati has an extensive list of classes and events that span the city. Clermont County Library has a long list as well.
It's a great time of year to take a scenic driving tour and see some Covered Bridges in Ohio.
This one might seem odd but there's no place I'd rather walk than at Spring Grove Cemetery and Arboretum – especially in the fall!
Put those phones to use for some outdoor fall fun when you go Geocaching. Use an app to discover a treasure hidden near you and then use the coordinates and geo-location to hunt. Lots of fun!
It's never too early in the year for hot chocolate! Here are a few of our favorite local spots.
We are lucky to have SO MANY wonderful museums in the Cincinnati area. Check out our list of Must See Museums in Cincinnati and enjoy a nice day out. Added bonus, some of them are free!
Head to Eden Park for some beautiful fall views of the Ohio River.
And then pay a visit to Krohn Conservatory to explore First Flowers Featuring Dinosaurs (through October 22, 2023)
Enjoy a ride through the autumn woods on horseback! Check out our list of spots for horseback riding here.
Get some mums for the front walk or beef up your supply of houseplants before winter with a visit to any one of these local Plant Shops and Garden Centers.
Take a hike through the woods at any one of our favorite spots for Hiking in Cincinnati.
More Fall Fun (But These Are Just for a Few Select Days):
Find daily and weekend events and fall things to do in Cincinnati by the month:
Gorman Heritage Farm is hosting their annual Sunflower Festival, October 7 and 8, 2023. Enjoy the 122 acre working farm, hayrides, craft vendors, food trucks, meet the farm animals, education stations, mule drawn carriage rides, live music, High Grain Beer Garden and Cut Your Own sunflowers ($1 per stem in 2023). Tickets on sale online and at the door.
Head to Hamilton for Operation Pumpkin, Oct. 13-15, 2023. Enjoy all things pumpkin, live entertainment, a pet parade, food, vendors, Little Miss Punkin, and much more.
Head south for the Kentucky Woolfest (Oct. 6-8, 2023): This annual event includes demonstrations, Border Collie sheep hearding, sheep shearing, live music, food, and more.
The Sauerkraut Festival is happening in Waynesville, October 14-15, 2023. The Ohio Sauerkraut Festival serves 7 tons of sauerkraut and attracts approximately 350,000 visitors each year to browse among the over 450 craft booths and sample the offerings from more than 30 different food booths.
Weber's Farm Market Pumpkin Festival is happening in Harrison, Oct. 21-22, 2023. This event began as the Minges Pumpkin Festival. This festival has thrived and grown with the assistance of the Minges family over the last few years.
Tricks or Treats at the Ohio Renaissance Festival happens Oct. 28-29, 2023. Bring your wee ones (12 and under for free) and enjoy trick or treating around the village. Enjoy your favorite show, mug of ale, and delicious foods.
Make some plans to try any one of these fun Fall Festivals in Ohio.