It's Oktoberfest time in Cincinnati! Pull out the lederhosen and grab your favorite stein because Cincinnati knows how to throw a great Oktoberfest celebration!

Here are all of the Cincinnati Oktoberfests we could find for 2019. Prost!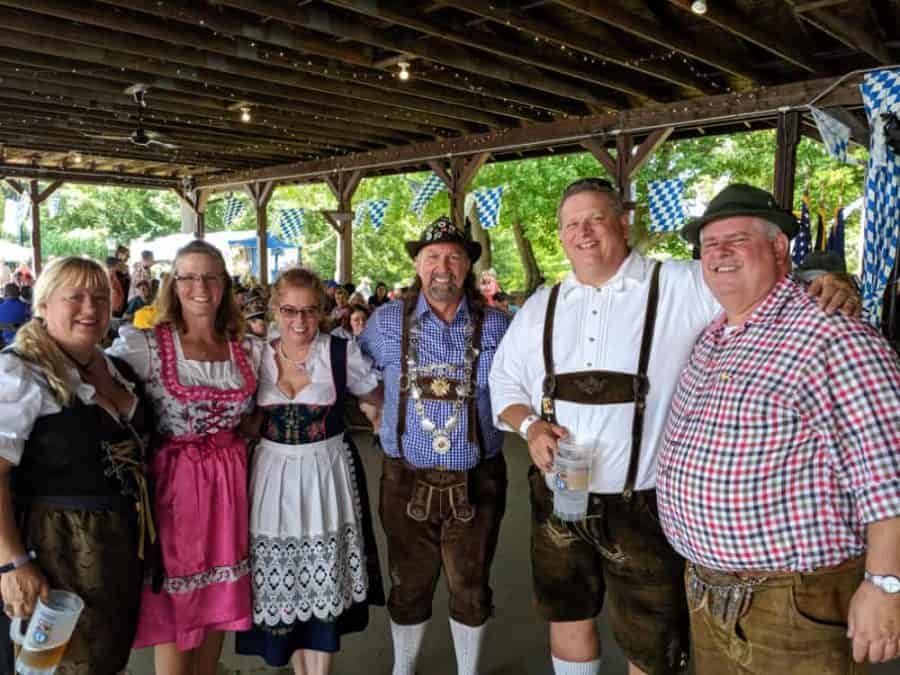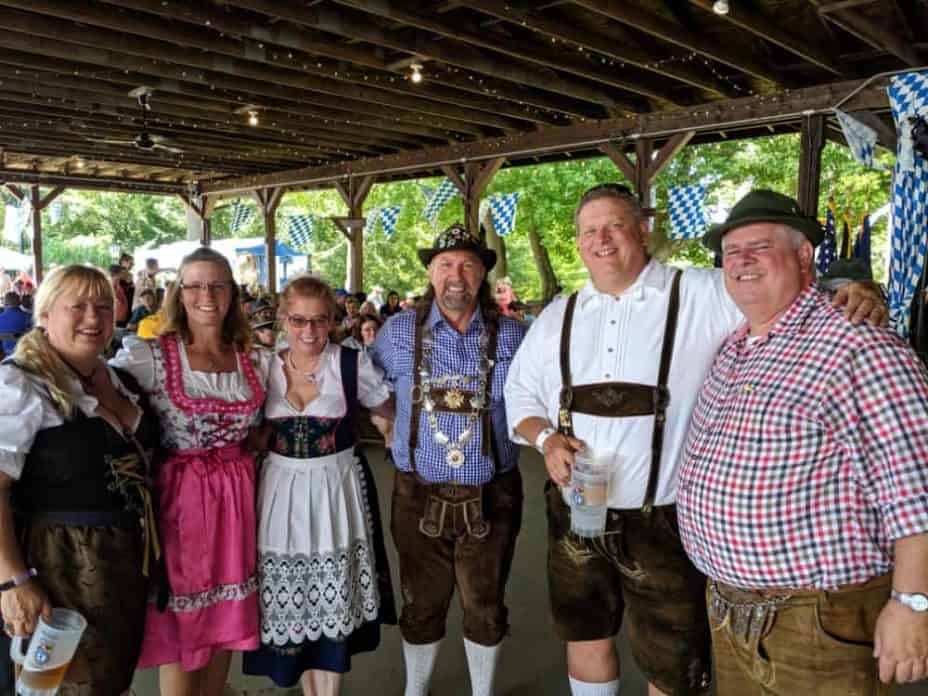 August 23-25: Germania's Oktoberfest – Friday 6pm-midnight, Sat. 2pm-midnight, Sun. noon-8pm
Live German music, phenomenal food, German dancers and more. Free shuttles are available from local schools. Directions and shuttle information can be found at the Germania Oktoberfest site. Admission is $5 and children 12 and under are free. Free admission to active and retired military with current ID card.
---
Aug. 24: Sayler Park Prost! – Sat. 2pm-12am
The popular German festival will be at Nelson Sayler Memorial Park. The band will be playing some traditional polkas and sing-a-longs. Also enjoy German beer, sauerkraut, brats, metts, strudel and creampuffs.
---
Aug. 30: Liberty Home German Club Oktoberfest – Fri. 5pm-11pm, Sat. 1pm-11pm, Sun 1pm-8pm
Tri-States oldest Oktoberfest. Food, music, rides. Car show Sunday. Admission $3 per person, Children under 14 – free.
---
Sept. 6-8: Covington Oktoberfest at Goebel Park in MainStrasse Village – Fri. 5pm-11pm, Sat. 12pm-11pm, Sun 12pm-8pm
Raise a stein to German culture with live music from local artists, local food, beer, and art! A time honored celebration returns to Covington at MainStrasse Village! Since 1979, families throughout the Midwest have joined local crowds to celebrate German heritage and culture.
---
Sept. 14: Sam Adams Cincinnati Taproom Oktoberfest – Sat. 11am-7pm
Enjoy Oktoberfest at the Sam Adams Cincinnati Taproom. They'll have live music, German food, Stein hoisting, giveaways, and raffles.
---
Sept. 14: Oaktoberfest – Sat. 6pm-9pm
Come out to Oakley square for a fantastic evening of great beers, entertainment and hanging out.
---
Sept. 14: Old Milford Oktoberfest – Sat. 11am-11pm
Water Street between Mill and Garfield will be filled with live music, delicious foods, cold beer. Full lineup of entertainment. Test your strength in a stein holding challenge. Free Admission.
---
Sept. 20-22: Oktoberfest Zinzinnati – Friday 5-11pm, Sat. 11am-11pm, Sun. 11am-9pm
It's the largest Oktoberfest in the country! Enjoy multiple stages full of German music, more than 200 dishes from 30+ food vendors, plus all sorts of fun activities including The World's Largest Chicken Dance. Free Admission.
---
Sept 19-21: Überdrome Cincinnati – Thur: 5-11pm, Fri. 4-11pm, Sat. 1-11pm
Authentic Munich-style fest tent. Enjoy free admission, entertainment from regional German bands, participation in Oktoberfest games with prizes, traditional German foods and freshly brewed Oktoberfest beers in 1-liter collector DAS BOOT.
Smale Riverfront Park's Schmidlapp Event Lawn next to Moerlein Lager House.
---
Sept. 27-29: Newport Oktoberfest on the Newport Riverfront – Friday 6pm-12am, Sat. 10am-12am
Oktoberfest Newport is promised to be the most authentic Oktoberfest in the area. The event will be in the Munich Oktoberfest style of large Fest Tent sponsored by German Beer Breweries. Each tent will have food, beer and music. Located at Newport's Riverfront Levee. Free admission.
---
Sept. 27-28: Mason Deerfield Oktoberfest at Sonder Brewing – Friday 5-11pm, Sat. 12-11pm, Sun. 12-9pm
Mason Deerfield Oktoberfest is happening at Sonder Brewing, and includes breweries from all around Ohio. It's going to be an awesome festival! Join your friends for German beers, festive food by BrewRiver, activities, and music!
---
Oct. 4-6: Cincinnati Donauschwaben's Oktoberfest – Friday 6pm-12:30am, Sat. 1pm-12:30am, Sun. noon-8pm
The 3-day festival is the only Oktoberfest in Greater Cincinnati that is held in Oktober and will offer: over 25 imported and domestic beers on draft (including favorites such as Hofbräuhaus, Warsteiner and Paulaner, and the new Donauschwaben house brew "Schwaben Lager"), pit-roasted Bavarian pig and chicken, homemade German sausage, stuffed cabbage, goulash with Spätzle (noodles), homemade tortes and pastries, funnel cakes, goetta, and so much more.