Who's ready for summer? We certainly are around here!
As I started to plan out our summer of fun, I thought it would be great to share a list of some fun things to do with kids. I started to make the list and it grew and grew and grew!
So if you're looking for something to do with the kids too, here's my Cincinnati Family Fun Guide: a list of 40+ things to do in Cincinnati with kids for the summer of 2023.
Be sure to look for our date specific summer events list at the end.
50+ Things to Do with Kids in Cincinnati – Summer Edition
We are lucky to have SO MANY great parks with water features here in Cincinnati! Check out the long, long list of wet playgrounds here.
When you're ready to roll, pack up the bikes and head out to any one of the 9 Best Family-Friendly Bike Trails in Cincinnati.
Take the kids AND the car on a ride on the Anderson Ferry! And while you're out that way, stop by and watch the planes take off and land at the CVG Viewing Area.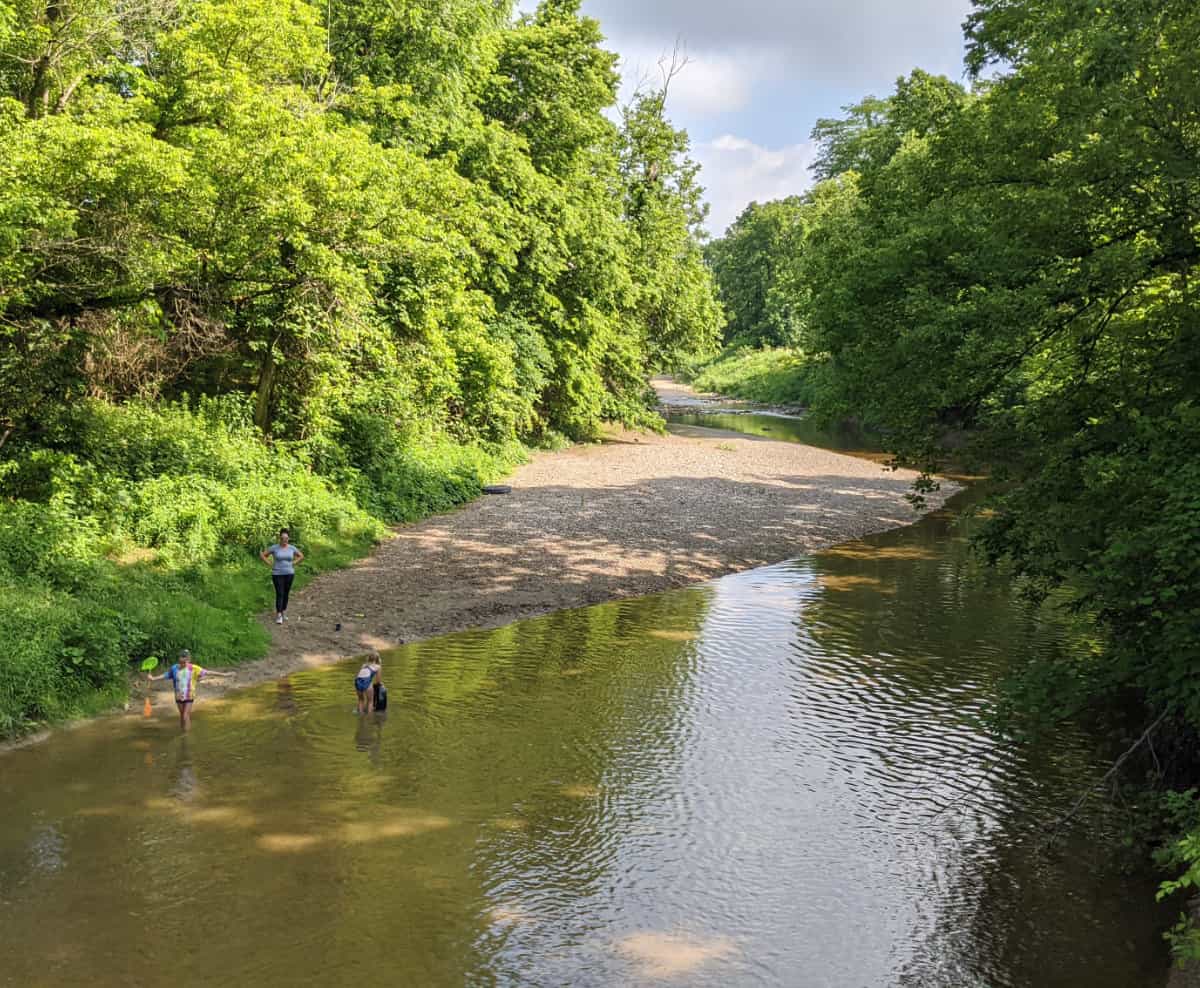 Enjoy some of The Best Spots for Creeking in Cincinnati – It's definitely one of our favorite summer things to do!
There are LOADS of free movies this summer. Enjoy an outdoor movie in many of the local parks – Deerfield Township, Fairfield, Summit… just to name a few. And there are even a few indoor theaters offering free movies for kids like "Bookworm Wednesdays" at Showcase Cinemas and Free Summer Movies for Kids at the Mariemont, Kenwood, and Esquire Theaters.
Get our full list of Free Summer Movies here.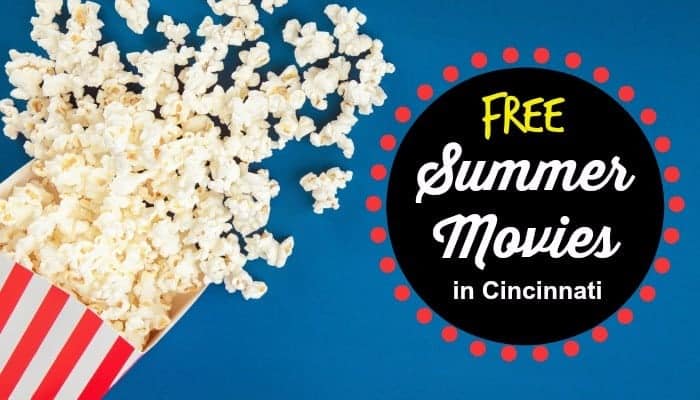 Kids Bowl Free at Batavia Bowl, Crossgate Lanes, Eastgate Lanes, Scene75, S&S Western Bowl, and Stones Lanes; must register online; full details at Kids Bowl Free.
Make your own Creamy Whip Summer Bucket List using our guide to 25+ of the Best Creamy Whips and Ice Cream Shops in Cincinnati!
Play some mini-golf at any one of the area's many putt-putt courses.
Take the family to see the farm animals and play at the park when you head to Parky's Farm.
Do you have a Cincinnati and Hamilton County Public Library card that's in good standing? If yes, be sure to check out the free passes available via the Discovery Pass program. The Discovery Pass provides Library cardholders with free passes to arts, cultural, and recreational attractions throughout Hamilton County. Library cardholders may check out passes to: American Sign Museum, Cincinnati Art Museum Special Exhibitions, Cincinnati Museum Center, Great Parks of Hamilton County, The Harriet Beecher Stowe House, Pyramid Hill Sculpture Park & Museum, and Taft Museum of Art. Passes are available once every 30 days per customer. See the library's site for full details.
Nearly all our local libraries host a Summer Reading Challenge. Find your library's summer reading program here:
Cincinnati and Hamilton County Library
Clermont County Library
MidPoint Libraries
Lane Libraries
Kenton County Library
Boone County Library
Dig, dig, and dig some more when you head to Trammel Fossil Park to find some buried fossils. Take you own shovels and pails to unearth and save your favorite finds. Work up a thirst and then head to the nearby Rootbeer Stand!
Get outside and pick some berries! Strawberry picking season is typically end of May and early June with blueberry/blackberry picking right behind that.
Put on your dancing shoes and head to a free outdoor concert in the park. Check out the long list of outdoor concerts (click and then find the list right below the picture of people on swings).
The Friends of the Public Library Used Book Warehouse is a great place to go for some new-to-you books. They have a large selection of kids' books and the prices can't be beat! As of 5-26-22, they're open Monday 2-7pm, Wednesday 10am-5pm, Saturday 10am-7pm, and Sunday 10am-5pm. Find the warehouse at 8456 Vine Street (Hartwell, just south of Wyoming).
Planning a trip to the Cincinnati Zoo? Be sure to check for the day's events on their Zoo Today page. And you can get an interactive zoo map on your phone now.
Are you up for a day trip? Check out our long list of of Castles in Ohio!
Load the kids in the car and take in a Drive In Movie!
The Cincinnati Art Museum offers free general admission (and free parking). See the Cincinati Art Musuem's Family and Teens Programs here. Don't miss the Art Climb, located just off the end of their parking lot.
Fun for all ages! Learn how to Geocache! This is a hobby you can do all over the world (and even the teens like it)!
Kings Island is a great spot for family fun! Check out our guide to summer at Kings Island.
Smale Park is one of our favorite places to spend the day. From the carousel to the playgrounds to the river views to the water features and SO much more. See all this park has to offer here and put it on the list – you won't be sorry!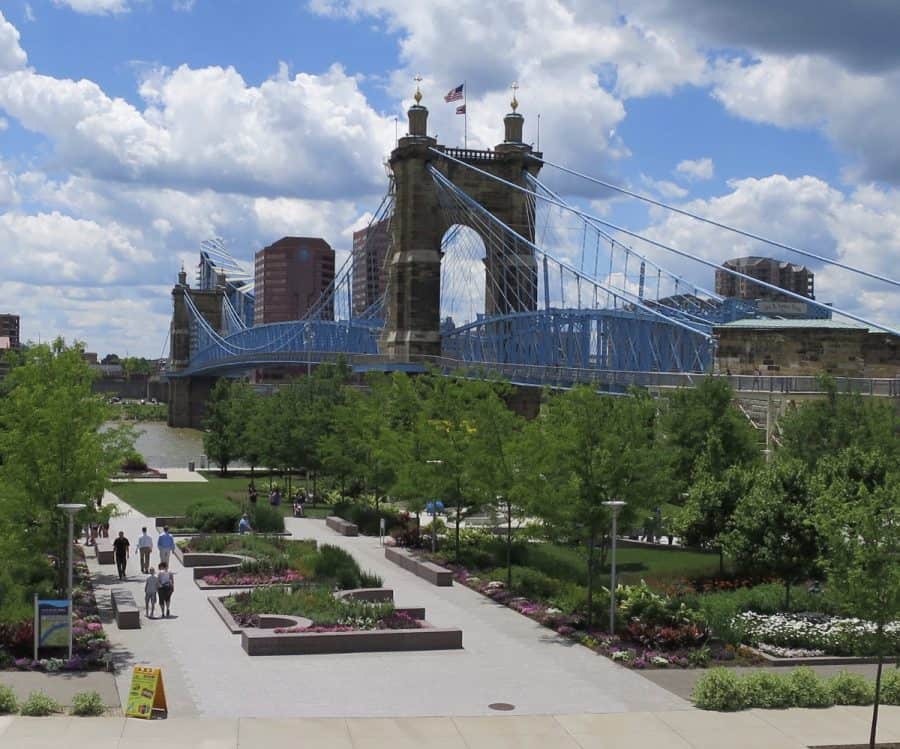 Some days just call for some indoor play (that is NOT at home!). These indoor play places should help you out!
The older kids might enjoy a round of Disc Golf. And a bonus is that most of these spots also have nearby playgrounds for those of you with kids of varying ages.
If a day on the water is what you're dreaming of, we have lots of great Canoe and Kayak spots all over town.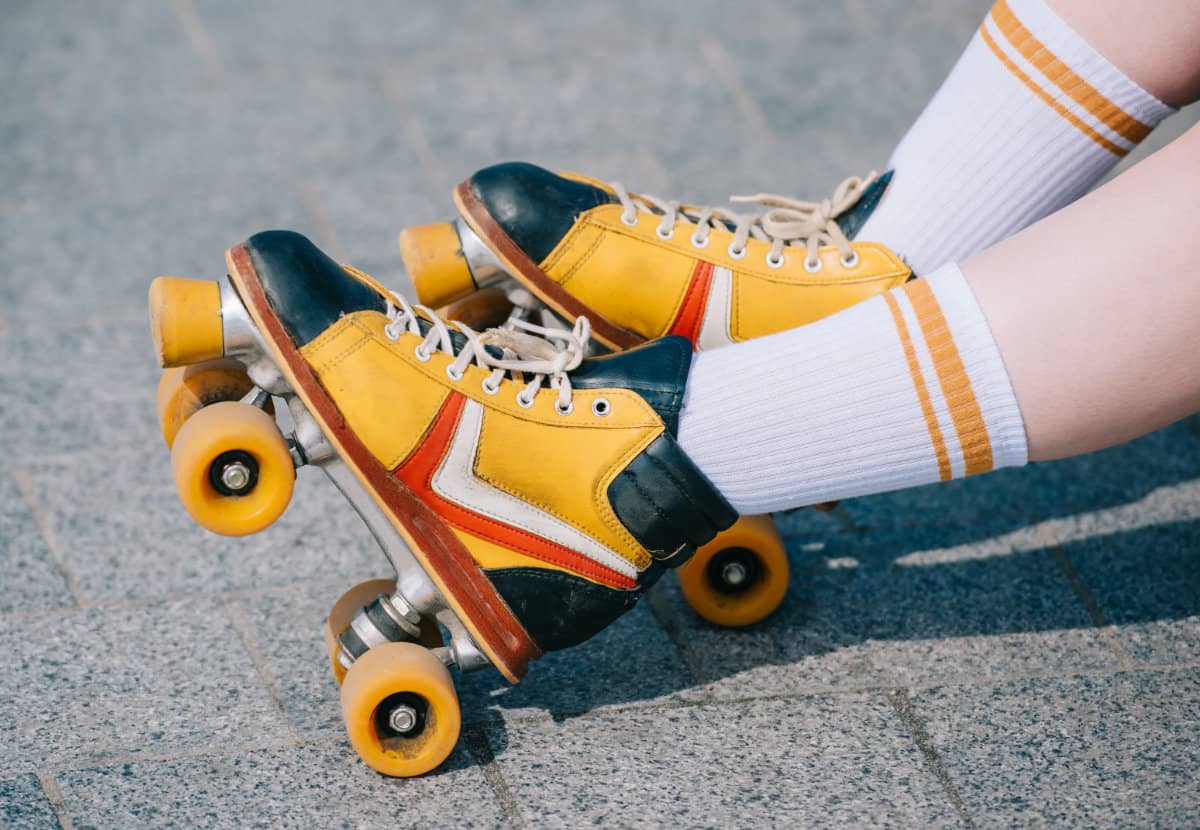 Or do some skating at a local roller rink or ice skating rink.
Do you have adrenaline junkies in the mix? Check out 11 Thrilling Spots for Zip Lining in Ohio.
We LOVE to go out on the Loveland Bike Trail. Whether you walk it or bike it, you'll enjoy this paved and (mostly) flat spot located along the streets of downtown Loveland.
Unplug and enjoy the great outdoors when you take the family camping! Details on local campgrounds can be found here.
New in 2021, Kirkwood Adventure Park is a hidden gem. It's a bit of a drive but it's a LOT of fun.
Have you been to the Mt. Airy Treehouse???
Enjoy a visit to the farm when you head out to Gorman Heritage Farm in Evendale.
The Cincinnati and Hamilton County Public Libraries have lots of Library Play Spaces all over town. In fact, 41 different locations have spaces just for kids. Go visit a new library branch!
Visit the Museum of Natural History and Science at Cincinnati Museum Center. And don't miss the Childrens' Museum while you're there.
Explore trail after trail after trail when you go to the Cincinnati Nature Center. Be sure to hit up the Nature Playscape while you're there. And take a picnic lunch with you!
Do you have baseball fans at home? The Reds Hall of Fame Museum offers tours that include an opportunity to go out on the warning track and even into the dugouts.
We're hoping to see the Bengals Practice Facilities open to the public again this summer. Details aren't out for this late summer opportunity but we'll update as soon as we get the info.
People come from all around to see Jungle Jim's International Market! This spot is a HUGE grocery store that has food items from all over the world. It really is a site to see! And you'll be amazed by the selection of food stuffs. Take a cooler!
The younger kids will love a trip to Highfield Discovery Garden (located within Glenwood Gardens). They have a great playground, lots of short trails, room to roam! Watch for their family friendly classes on the website. Admission charged to this part of the park.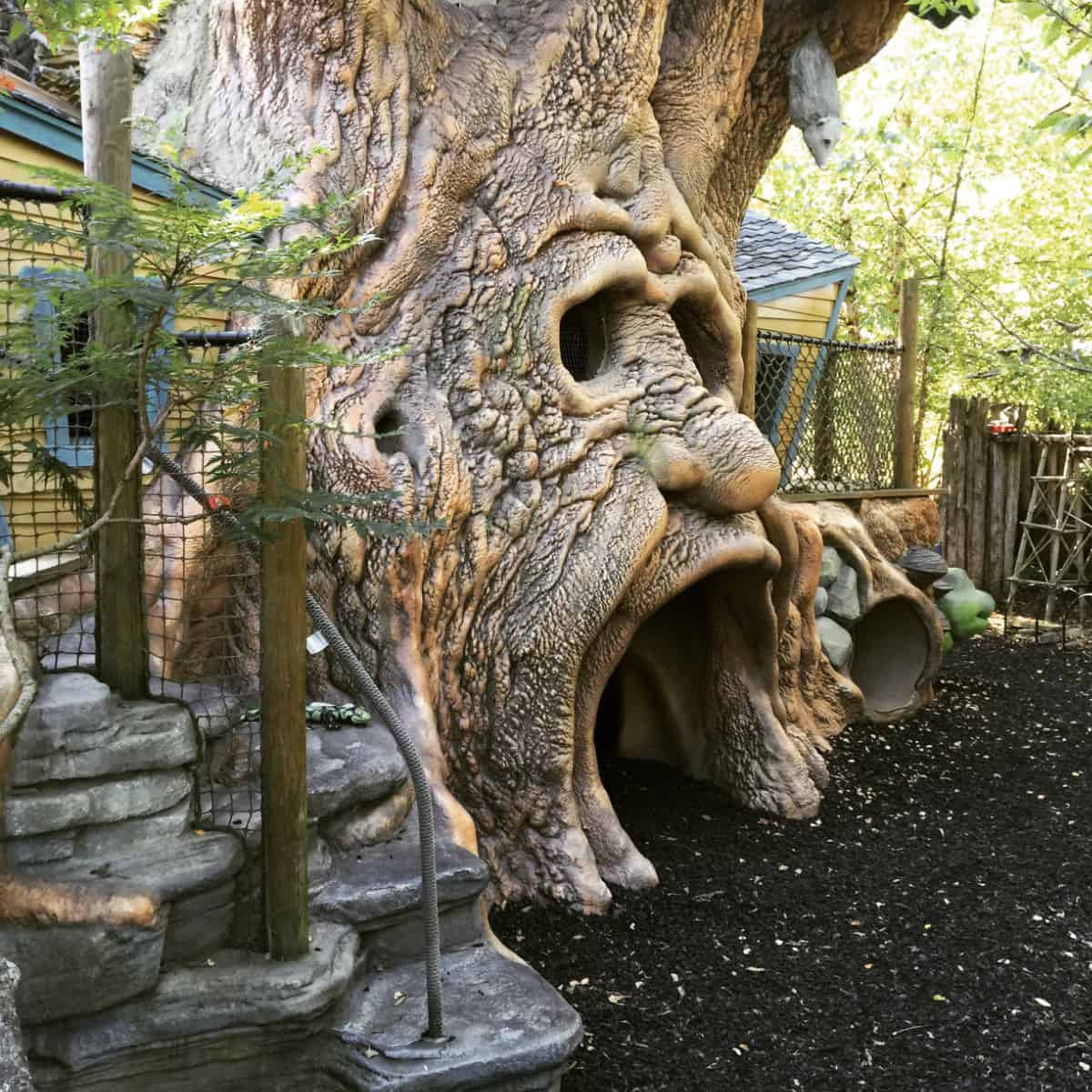 Date Specific Family Friendly Summer Events for 2023:
Watch for the Pop Up Outdoor Roller Rink that will be happening on select summer 2023 dates all over downtown. You can bring your own skates or rent them there.
Touch a Truck events are happening all over town, all summer, and well into the fall.
You have lots of choices when it comes to family friendly 4th of July Celebrations!
The Apple Store (Kenwood Mall) has a number of family friendly classes for children and adults. They seem to be added week by week so check back often.
Newport on the Levee hosts Kids Crew on "The Lawn" , Tuesday mornings, 11am-12:30pm. Weekly activities may include face painters, story tellers, magicians, arts and crafts and more (they have a calendar of events by date on their page). The event moves inside to The Gallery during bad weather.