If you're looking for some free summer fun, take a look at this list of Free Summer Movies in Cincinnati for 2022.
From family friendly movies to adult nights out, there's something for everyone!
Last updated: 5-25-2022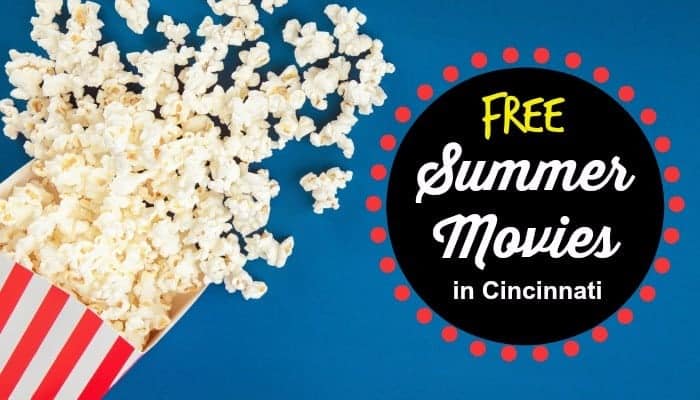 Deerfield Township has their "Movies in the Park" happening this summer. Look for movie titles such as:
June 24: The Pirate Fairy
July 22: Minions
August 26: Scoob
All movies begin at dusk. They are hosting pre-movie activities each month so be sure to look for that as well.
---
Colerain Township has announced the return of their Movies in the Park Series. Their movie date and features are:
June 3: Sing 2
June 17: Encanto
July 8: Clifford the Big Red Dog
July 22: Space Jam: A New Legacy
August 5: The Boss Baby: Family Business
August 19: Cars on August 19
Movies start with activities and karaoke at 8:30pm; movies follow at dusk. Movies are shown at the amphitheater in Colerain Park, 4725 Springdale Road. All movies are free. Canceled if raining and movies are subject to change.
---
Locally owned Kenwood, Mariemont, and Esquire Theatres are offering their Free Summer Movies for Kids on Monday and Wednesday mornings from June 6 – July 27. Doors open at 9:45am; movies start at 10:30am. Tickets are available at the box office on a first come, first served basis on the day of the show. All films are PG. No free movies during the week of July 4.
Movies include:
June 6 and 8: Scoob!
June 13 and 15: Tom and Jerry
June 20 and 22: Pokemon Detective Pikachu
June 27 and 29: Smallfoot
July 11 and 13: Space Jam (1996)
July 18 and 20: Space Jam: A New Legacy
July 25 and 27: Happy Feet
---
Summer Cinema returns to Washington Park on Wednesday evenings (check the event page for titles). Pack up the lawn chairs and a picnic basket and enjoy this beautiful downtown park! All movies start at 9pm. The bar will be open, food trucks are scheduled to be on site, and they'll also have additional activities starting as early as 7pm.
You might also like: The Best Drive-In Theaters Near Cincinnati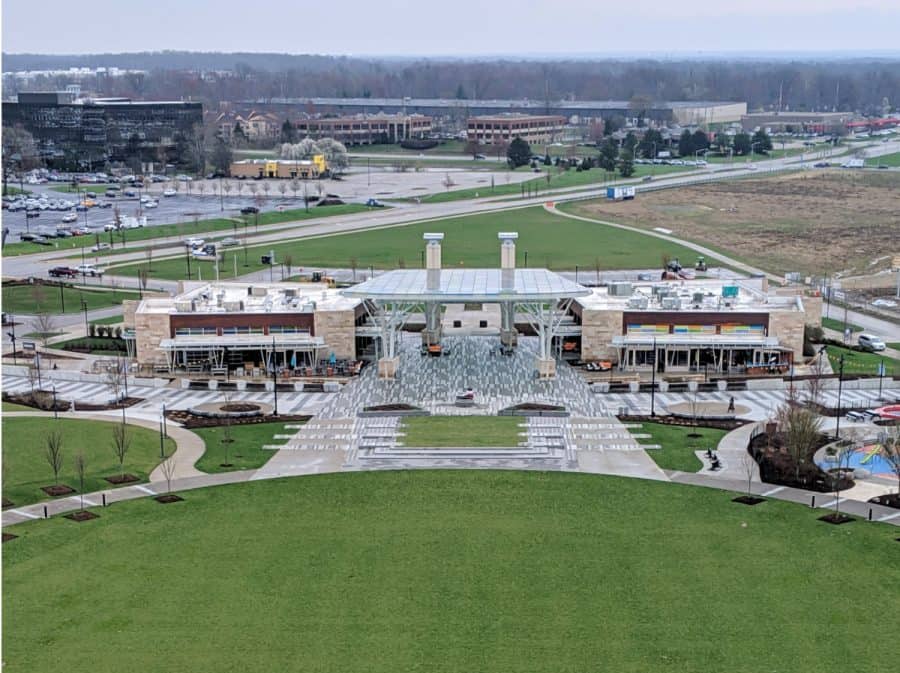 The Summit Cinema (at Summit Park) will be showing movies on a giant screen, visible from any spot on the Great Lawn. Their movies include:
June 15: Sing 2
June 29: Space Jam
July 13: Encanto
July 27: Honey I Shrunk the Kids
August 10: Coco
All movies start at dusk..
---
Fairfield returns for their Movies in the Park in 2022. They'll have movies on:
June 2: Encanto at Village Green Park
July 7: Sing 2 at Village Green Park
August 4: Clifford, the Big Red Dog at Harbin Park
The movies start at 7pm and the Fairfield Fire Department will be there, along with food trucks, starting at 6pm.
---
Showcase Cinemas in Springdale offers "Bookworm Wednesdays". Their summer reading program has been developed to encourage young children to read during the summer months and entitles kids to free admission to a select children's film when they present a book report at a participating Showcase Cinemas box office. Tickets must be reserved in advance online and seating is limited. Tickets will not be available at the box office, for large parties or for camp groups. Accompanying parents or guardians and children under six years of age receive free admission and do not need to submit a book report.
---
It's Movie Night on the Levee on the last Thursday of each month (through Oct. 27, 2022). Times simply state "6pm-8pm".
Head to The Gallery at Newport on the Levee for the following movies:
June 30: Space Jam, A New Legacy
July 28: Luca
August 25: Guardians of the Galaxy Vol. 1
Sept. 29: Harry Potter and the Sorcerer's Stone
Oct. 27: The Nightmare Before Christmas
---
Liberty Center is hosting 8 weeks of Summer Movie Nights – Tuesday evenings in June and July. Movies start at dusk and they'll also have pre-event entertainment. Movies are weather dependent. and include:
June 7: Encanto
June 14: Sing 2
June 21: Clifford
June 28: Dune
July 5: Luca
July 12: Jungle Cruise
July 19: Space Jam (2021)
July 26: Ghostbusters After Life.
---
Anderson Park District will show two movies at Beech Acres Park this summer: Encanto on July 15 and Sing 2 on August 26. Both movies start at 8:30pm.
---
Xscape Theatres (Northgate) offers free kid's movies on Tuesdays and Thursdays through the end of July, 2022.
Schedule includes:
June 7 and 9: Hotel Transylvania
June 14 and 16: Scoob!
June 21 and 23: The Angry Birds Movie or Jumanji: Welcome the the Jungle
June 28 and 30: Smallfoot
July 5 and 7: Peter Rabbit
July 12 and 14: Peter Rabbit 2
July 19 and 21: Cloudy with a Chance of Meatballs
July 26 and 28: Tom and Jerry: The Movie
---
Many of the movies are weather dependent. All events were accurate at the time of this posting but things do happen and events do occasionally get canceled or postponed. You should always double check with the event source before you head out the door. Links for each event are provided so that you can be sure the date is still accurate before you head out.