Is there a better way to spend the day with a group of friends than heading out to canoe or kayak in Cincinnati?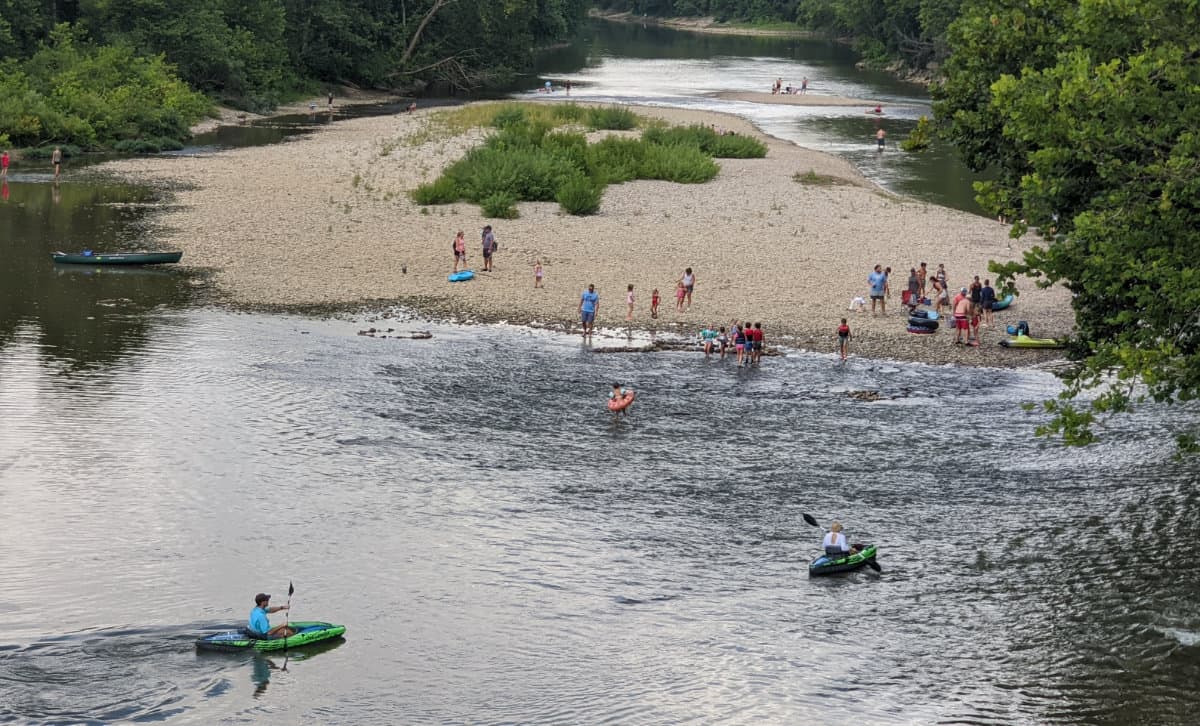 We are lucky to have so many options when it comes to bodies of water that are perfect for canoeing and kayaking in Cincinnati. The Little Miami, Great Miami, and Whitewater Rivers frame the city on the east and west sides, each with waters that are typically calm enough to enjoy the day in a canoe or kayak in Cincinnati.
Hop aboard as the local canoe and kayak rental locations shuttle you and your flotation device of choice to a drop off point upriver. Then spend a few hours surrounded by some of the area's best views while you paddle back to the starting point. Some spots will even shuttle personal canoes and kayaks if you choose to bring your own.
---
Here's our list of 9 Spots to Canoe and Kayak in Cincinnati
Morgan's Canoe & Outdoor Adventures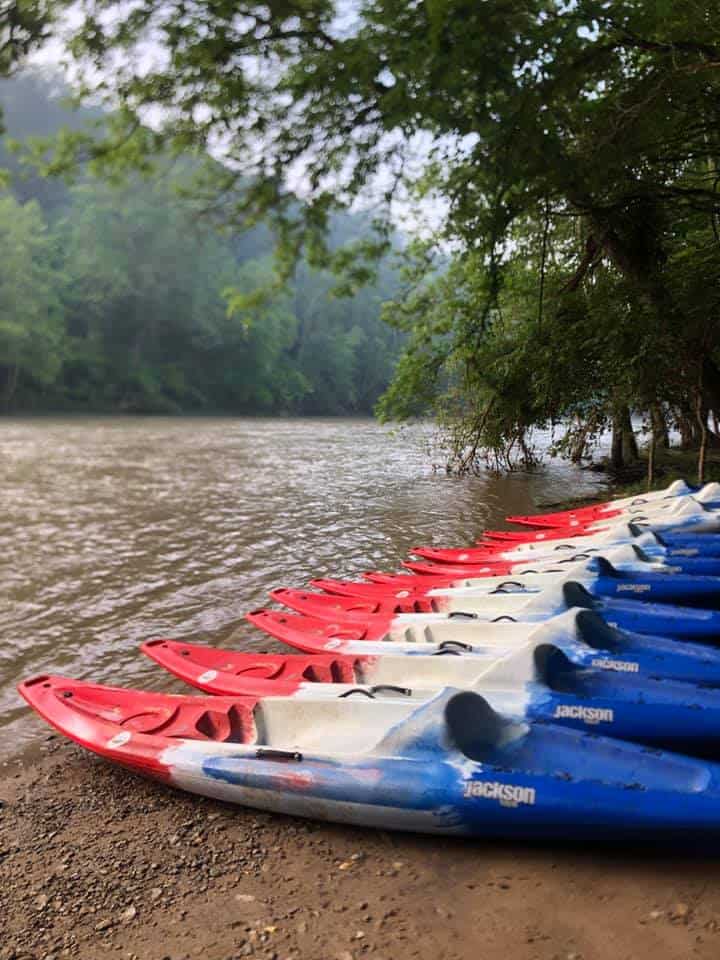 Locations:
Fort Ancient: 5701 St. Route OH-350, Oregonia, Ohio 45054
Riverside: 6262 Gilmour Road, Morrow, Ohio 45152
Brookville: 7040 Whitewater River Lane, Brookville, Indiana 47012
If you're looking for a spot to canoe or kayak in Cincinnati, this spot is likely to check the boxes. Morgan's Canoe is a family operated livery that's been a staple in the Cincinnati canoeing scene for three generations. With locations all over the Cincinnati area, there's sure to be a spot near you when you're planning a day on the water.
If you want to make a weekend out of it, some Morgan's locations offer camping and cabin rentals for an overnight outdoor adventure. Be sure to take advantage of their 2 day camp/canoe special!
Morgan's Twilight Canoe & Dinner for 2 makes the perfect date night for couples who want to get outside. Take a 3-mile guided canoe trip down the Little Miami and then grab a bite of eat together at a steak and salmon cookout with live music.
Each spring, athletes gather for the Morgans Little Miami Triathlon to see who can come in first. The race includes a 6 mile paddle (canoe or kayak), 5.5 mile run, and an 18 mile bike ride.
Check out their website to see everything Morgan's Canoe has to offer.
---
Green Acres Kayak Rental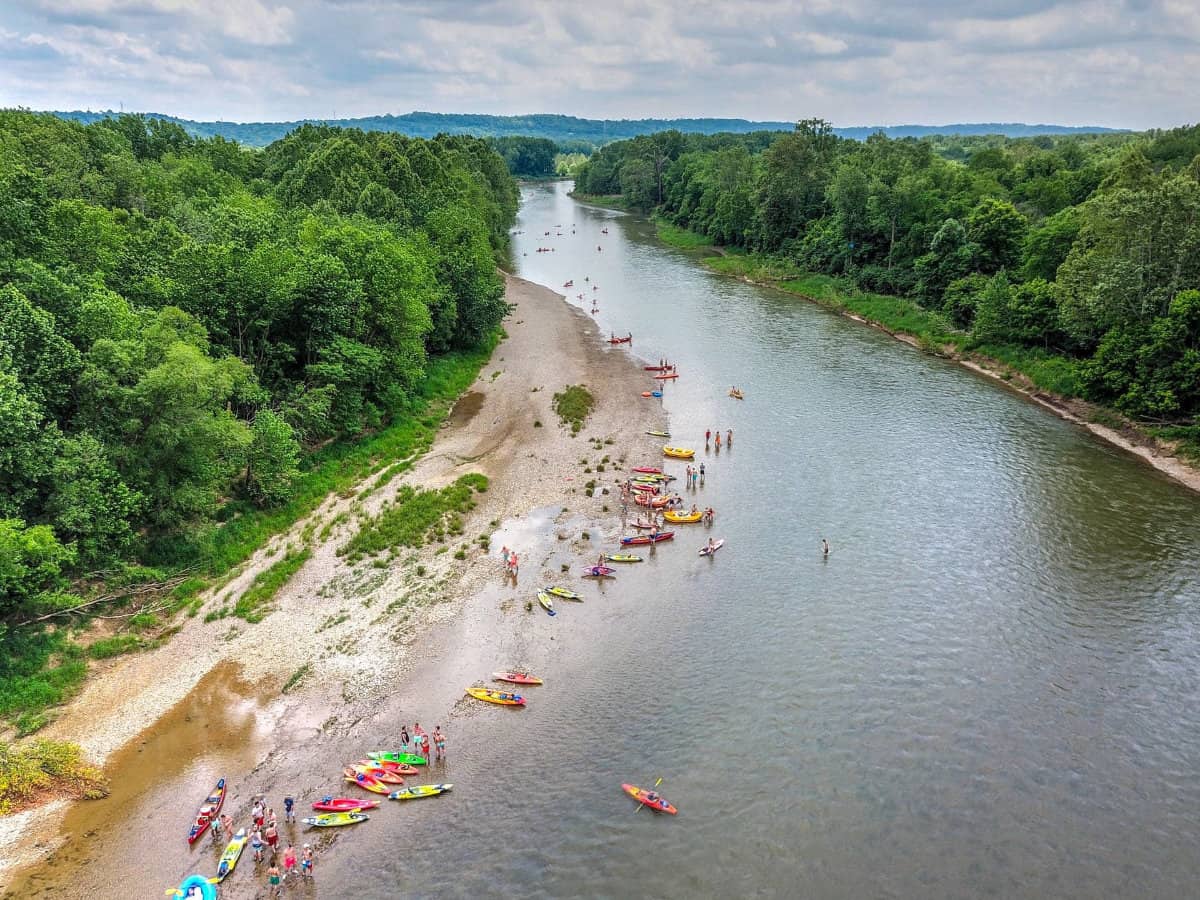 Location: 10465 Suspension Bridge Road, Harrison, Ohio 45030
Green Acres Kayak offers 3, 5, and 8 mile kayaking trips. Shuttle and buses get you back and forth. You'll likely want take some extra time to stop and relax at some of the beaches along the way :). Ages 12 and up and you must weigh at least 75lbs for this spot to kayak in Cincinnati. Kayak weight limit is 275 lbs.
Purchase your tickets in person.
Get more details for your visit at the Green Acres Kayak website.
---
Scenic River Canoe Excursions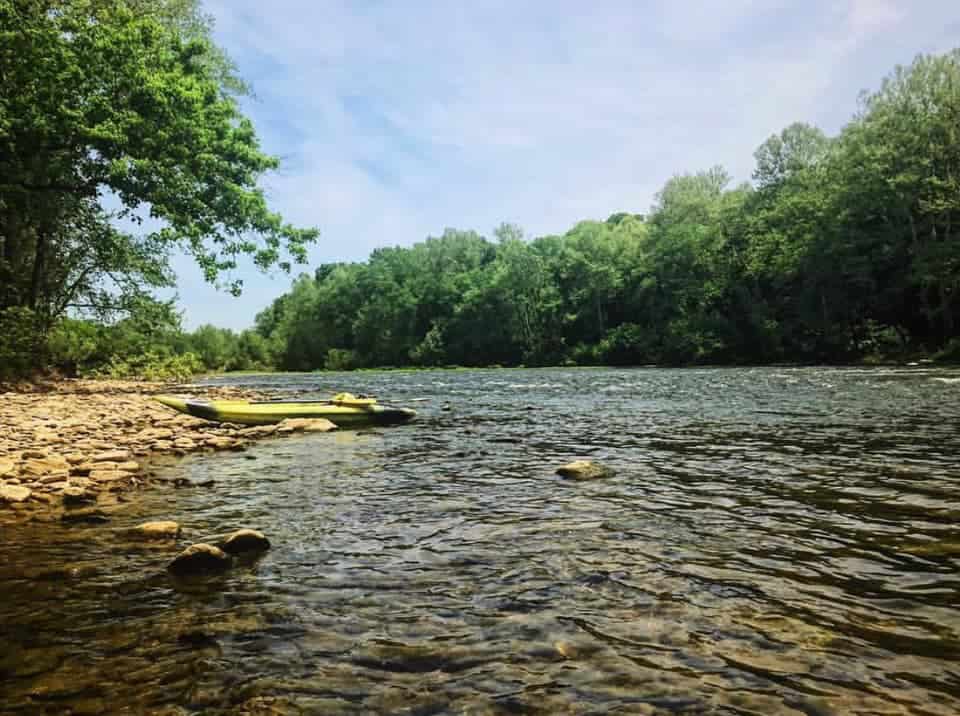 Location: 4595 Round Bottom Rd, Cincinnati, Ohio 45244
Scenic River is "the perfect mix of rapids and relaxation" on the Little Miami River, just a few miles from Historic Old Milford. Plan some time to stop along the way at one of the river's beaches or take a longer pitstop and grab some food and drinks at the Little Miami Brewing Company.
Choose from two excursions ways to kayak in Cincinnati with them: Remington's Run (3-5 hours, single person kayaks only) or Fletcher's Mid Trip (2-3 hours, ages 5+, single person and tandems available).
Check out the Scenic River website for more details or to make a reservation.
---
Tippecanoe and Kayaks Too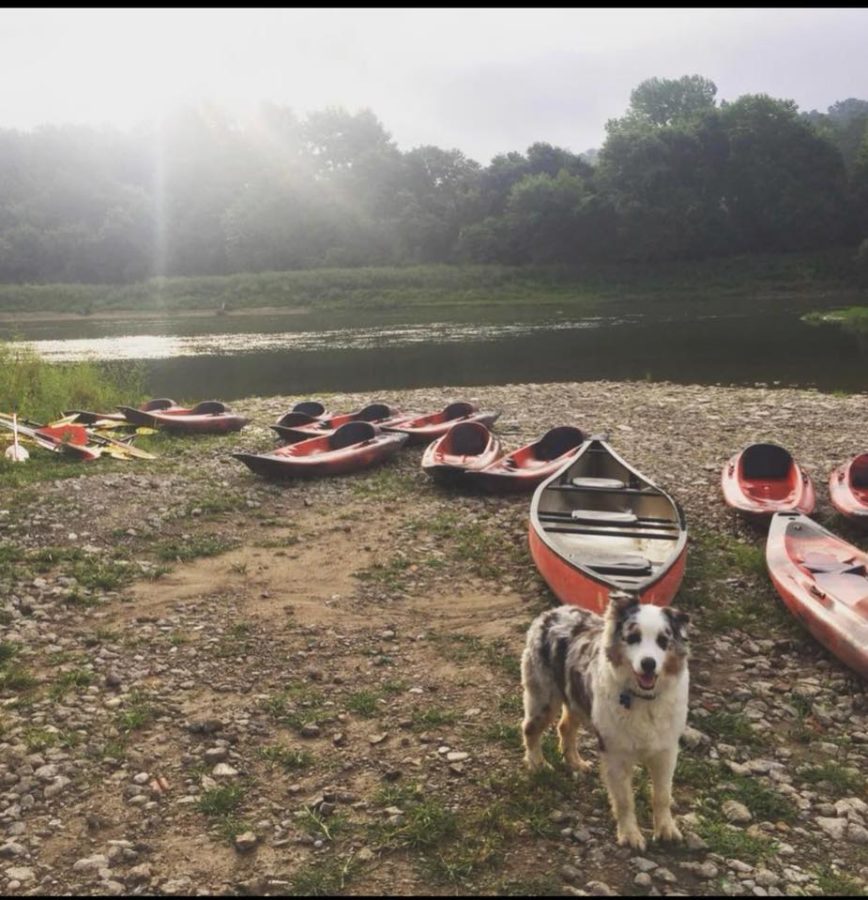 Location: Blue Bell Beach, 7958 Harrison Ave., Cleves, Ohio 45002
Take a trip down the Great Miami River in Ohio. Tippecanoe and Kayaks Too offers a 5 mile trip for canoes and kayaks.
The have Jackson Riviera kayaks that are Go Pro equipped. They also offer Wenonah 2 person canoes and 3 person canoes.
See all the details here.
---
Loveland Canoe & Kayak
Location: 174 Karl Brown Way, Loveland, Ohio 45140
Loveland is synonymous in the region with their bike trail, so it's no surprise there are even more activities there for the outdoor enthusiast. Loveland Canoe & Kayak in Cincinnnati offers a scenic 5-mile trip along the Little Miami River with views of the historic Loveland Castle.
Can't get enough of the Little Miami? Grab a season pass! If you're really ready to take it to the next level, you can even buy a kayak for yourself at their shop.
Learn more about rentals, reservations, and season passes here.
---
River Dogs Paddle Sports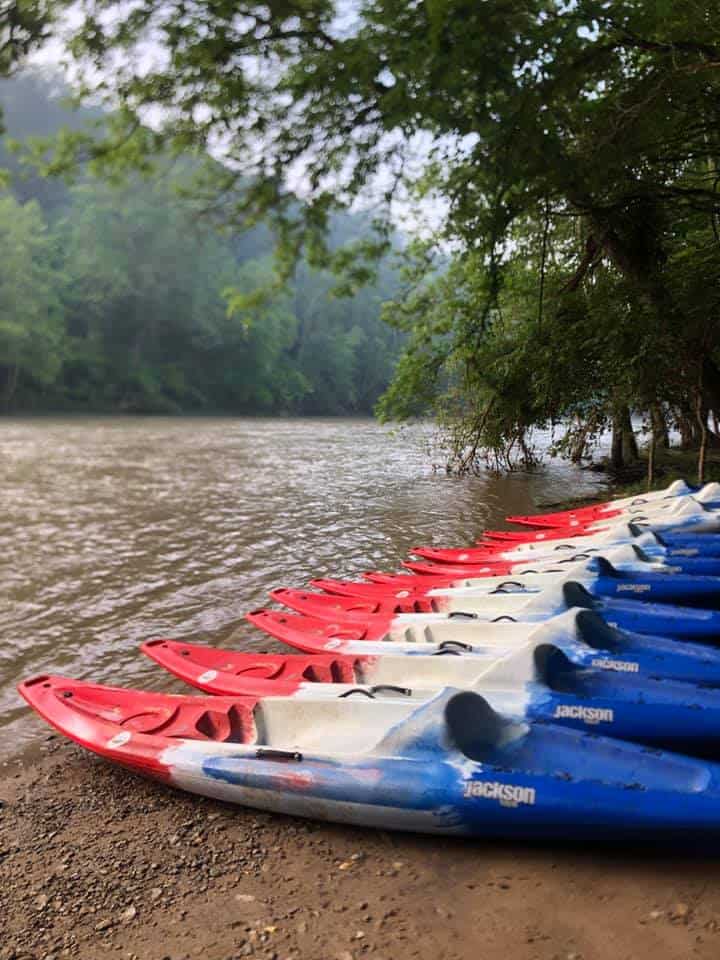 Location: 110 Ferry Street, Milford, Ohio 45150
Whether you're heading out with skilled paddlers or you want to bring the kids along to kayak in Cincinnati, River Dogs has options for all experience levels. Choose from a kayak trip down the river, a Camp & Kayak Package, or a Bike & Kayak Package.
Stick to just the water, or make a day of it and visit nearby Historic Old Milford, the Little Miami Scenic Bike Trail, and the Valley View Nature Preserve. Spend a whole weekend exploring with a combo pack, which includes camping at Lake Isabella Park.
Get more details and plan your visit here.
---
Little Miami Canoe Rental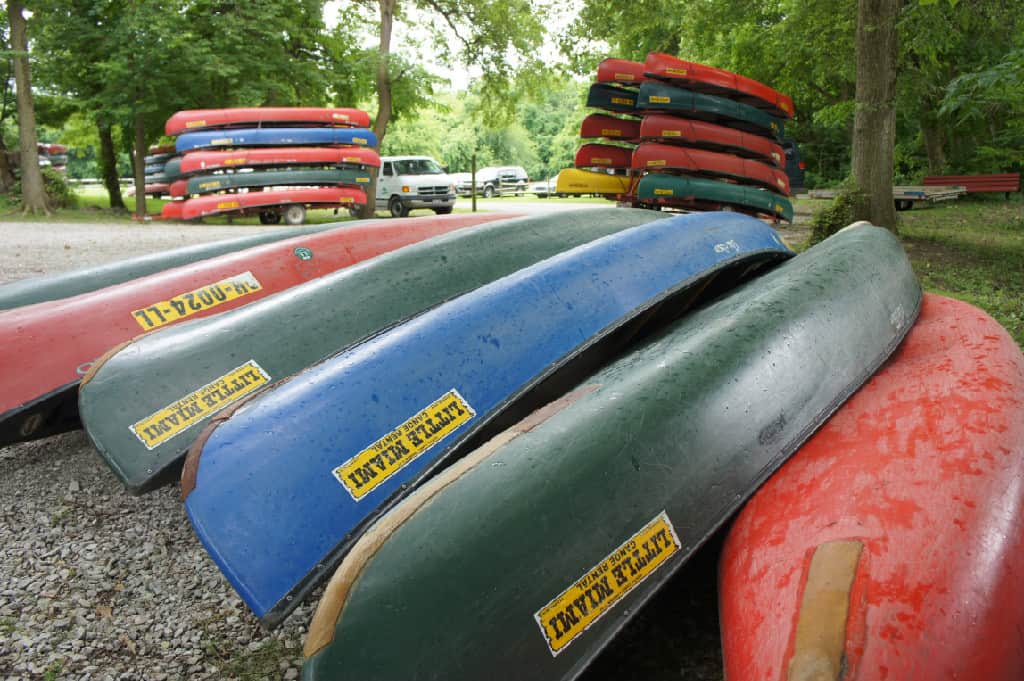 Location:
Morrow (10 miles from Kings Island): 219 Mill Street (St Rt 123), Morrow, Ohio 45152
Little Miami Canoe Rental has a wide selection of canoe trips in the area. They offer a 6 and a 10 mile excursion on the Little Miami River.
Grab all the details on their website.
---
Winton Woods Boathouse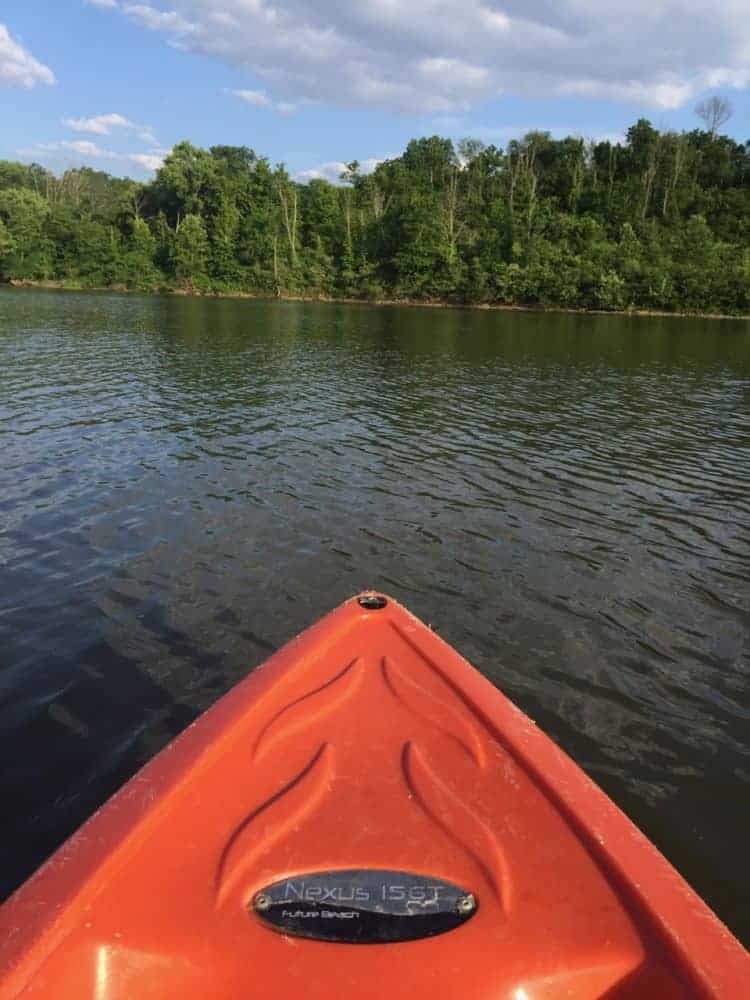 Location: 10245 Winton Road, Springfield Township, Ohio 45231
If you're looking for calmer waters to kayak in Cincinnati, you can rent a kayak or canoe at the Winton Woods Harbor Boathouse at an hourly rate. Paddle around for an hour or two, then spend the rest of your day exploring the 2,555 acre park. Winton Woods has 2.6 miles of paved trails, Parky's Farm, and one of the best campgrounds in the area.
See more details here.