Visiting a sunflower field is one of my favorite ways to celebrate the end of summer and the beginning of fall. It's kind of like one huge field of summer's last hurrah!
The sunflower farms and fields are a wonderful place to walk and take in all the season has to offer. Be sure to bring the camera as this late bloomer holds nothing back and the sunflower fields make for a wonderful backdrop for family pics. And a few of the farms will even allow you to cut a few to take home.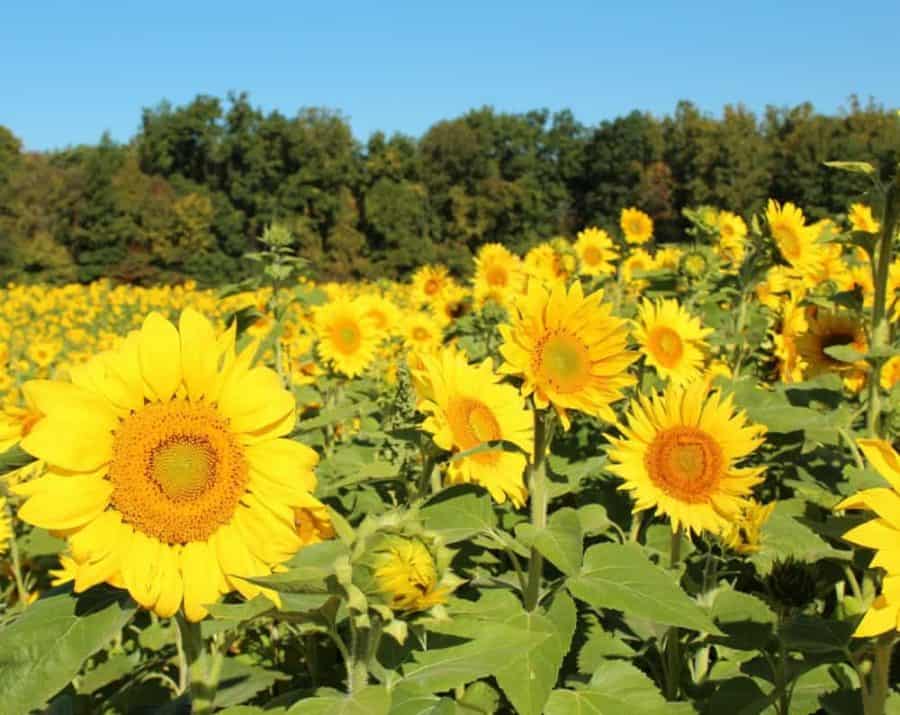 Get out there and enjoy our list of sunflower field favorites! Let us know if we missed YOUR favorite by leaving a comment below.
---
Blooms and Berries is expecting to have their sunflowers blooming in later September, 2020. Tickets will only be sold online and in advance. More details to come – stay tuned!
---
Burwinkel Farms is hosting their Sunflower Weekends starting September 26. They have acres of sunflower fields with walking paths, a pumpkin patch, and a corn maze and lots more fall fun. They're also offering a "Sips in Sunflowers" event. At that event, the Burwinkel Farms hayride will take you from the farm market to their pumpkin and sunflower fields where you will enjoy featured hors d'oeuvres, live music, sips in sunflowers, a silent auction, and splendid evening views. Be sure to check with the farm for their peak weekends.
---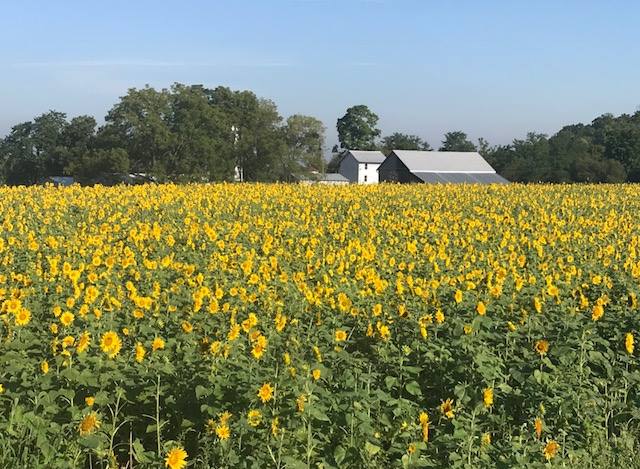 Gorman Heritage Farm recently announced their Sunflower Festival will not happen this year after all. They are, instead, hosting a few weekends for fun on the farm. Grab your tickets online (must register for a time slot, no tickets at the gate) for October 3, 4, 10, and 11, 2020. Explore the beautiful historic working farm including several miles of wooded trails, meet the farm animals, buy pumpkins, cut your own sunflowers ($1 per stem), food trucks and vendors! Full details can be found here.
---
You might also like: Best Fall Festivals in the Cincinnati Area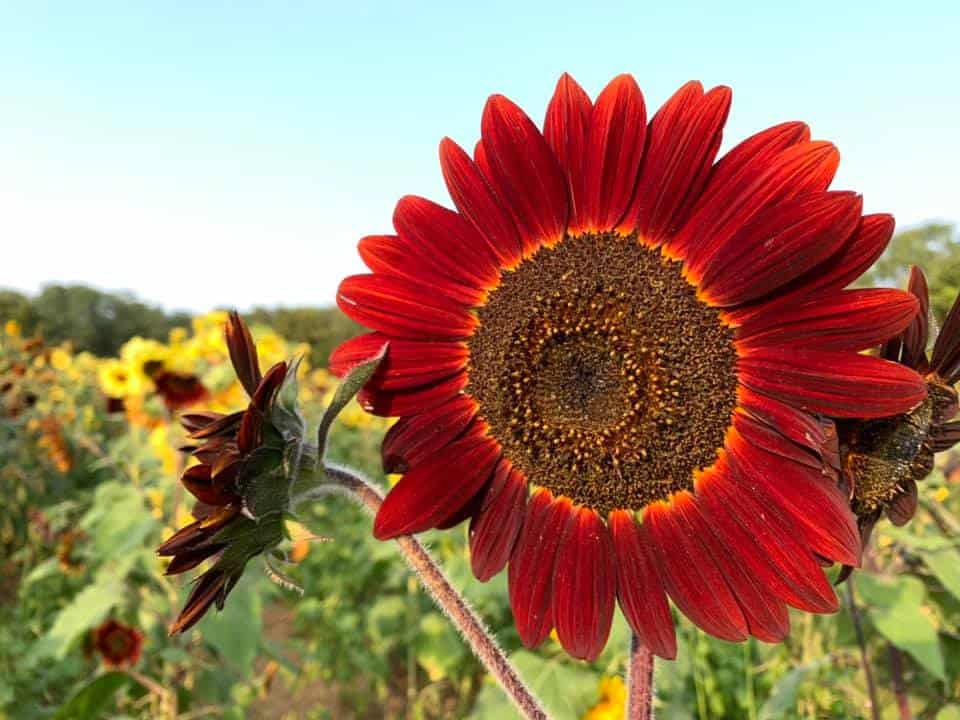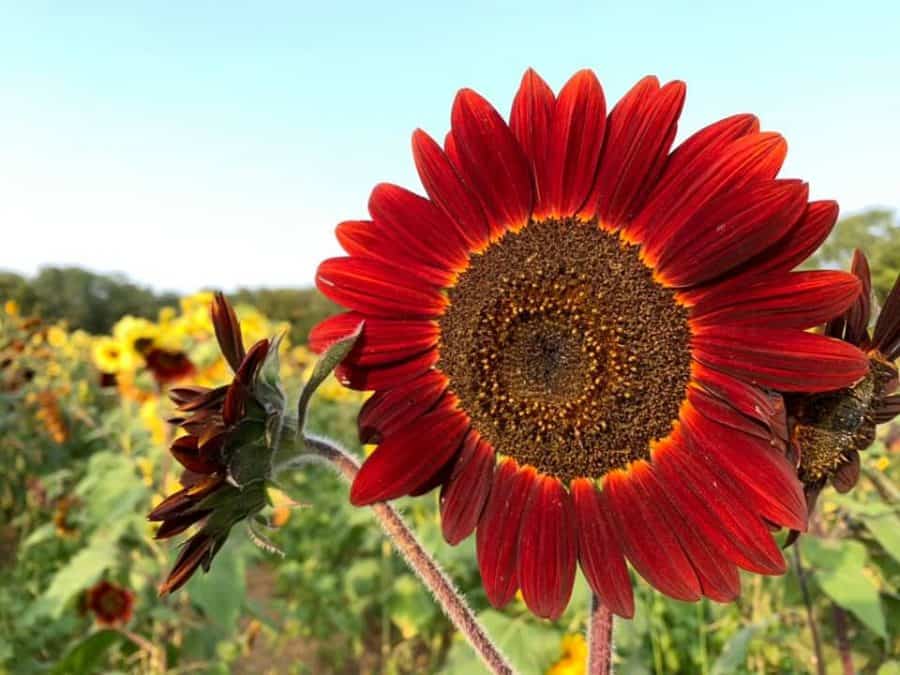 McGlasson Farms in Hebron, Kentucky says this on Sept. 20, 2020: It's a perfect fall weekend! U-pick pumpkin patch is now open, plus sunflowers, apple cider, caramel apples, fall squash, corn stalks, sweet potatoes, sweet corn, tomatoes and more! source
---
The Meade Historical Preserve in Symmes Township has a field that blooms once a year. This park is free and they encourage you to come visit to see the sunflowers. This park also has the new StoryWalk features in the trails if you're heading out with littles. This field has already bloomed for 2020 (early August).
---
Natorp's plants a sunflower field in Mason, found near Cottell Park in Deerfield Township, and it is typically one of the earliest to bloom in Cincinnati. This field was in full bloom in August, 2020. This field of flowers is free and open to the public but they do ask that you respect the field, don't pick the flowers, and park at Cottell Park.
---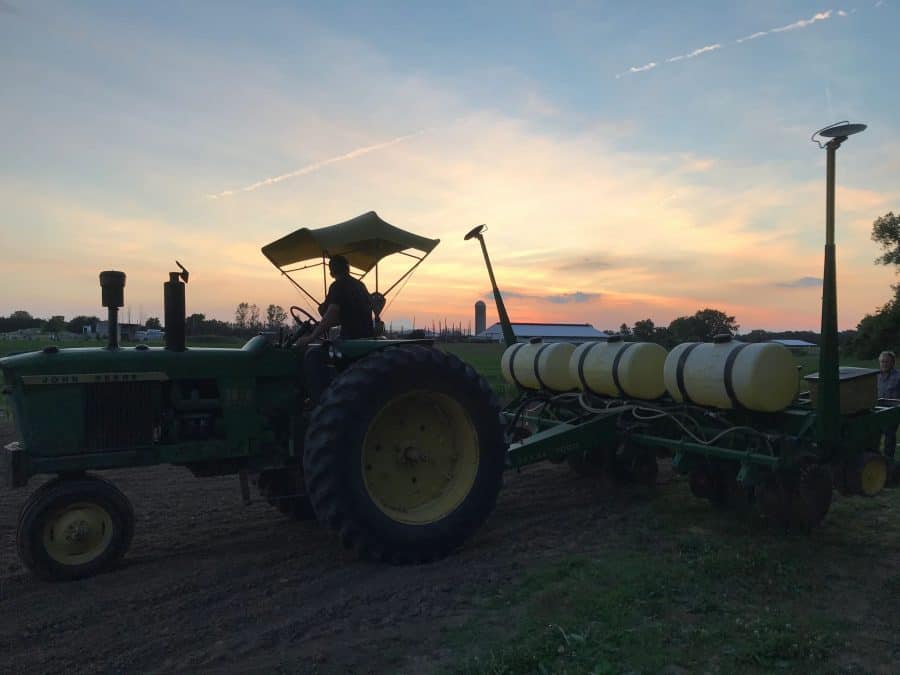 It looks like Niederman Family Farm is in on the sunflower action for 2020! Per their Facebook page, sunflowers are in bloom as of August 17, 2020. Tickets are required and can be found here.
---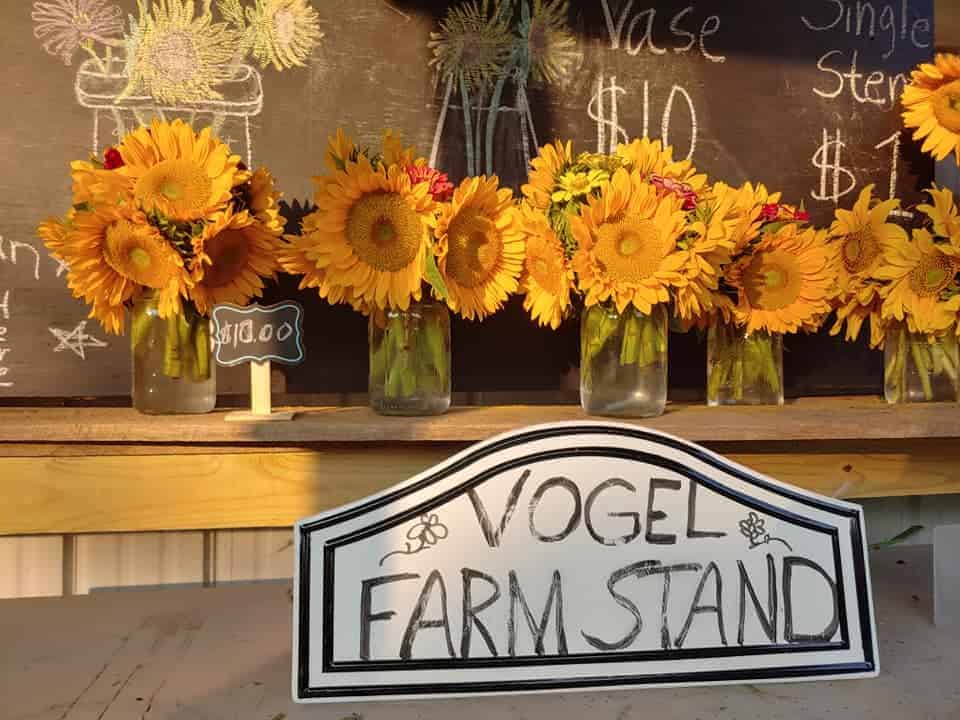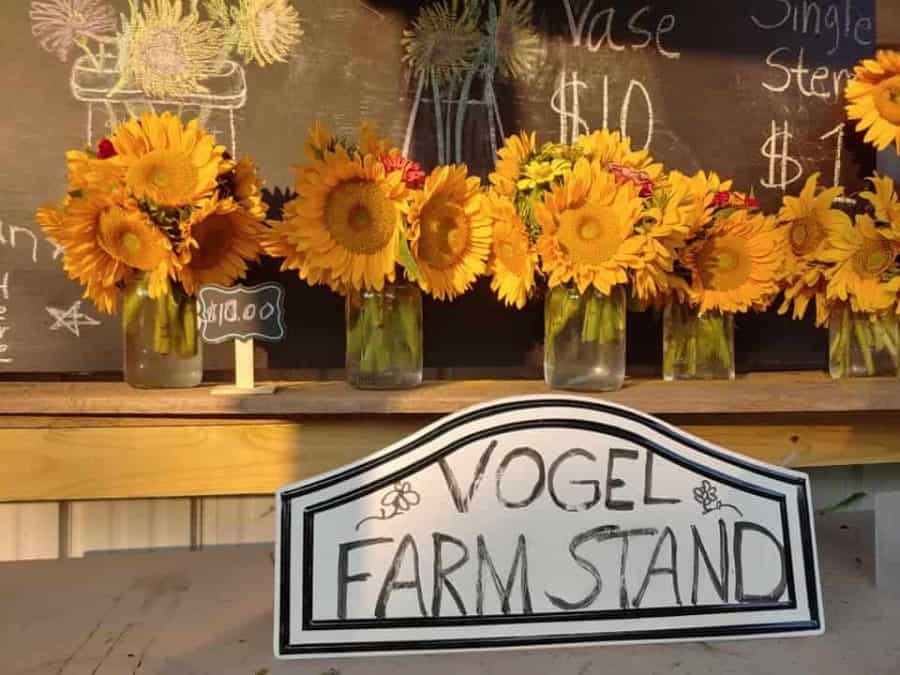 Vogel Farm in NKY has lots of sunflowers and will often post (to their Facebook page) about times when they have the fields open to the public. They specialize in cut sunflowers and bouquets which they sell at their farm stand. They just posted that the sunflowers are "coming soon" (posted on June 22, 2020). Be sure to "like" their Facebook page to get the open field updates. Bring cash!
---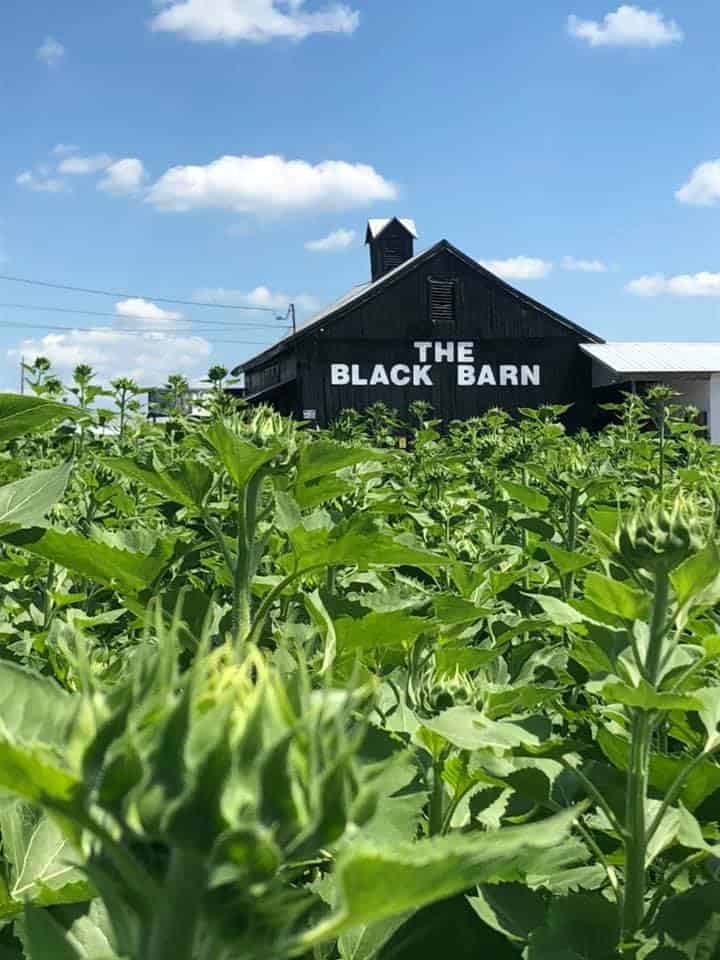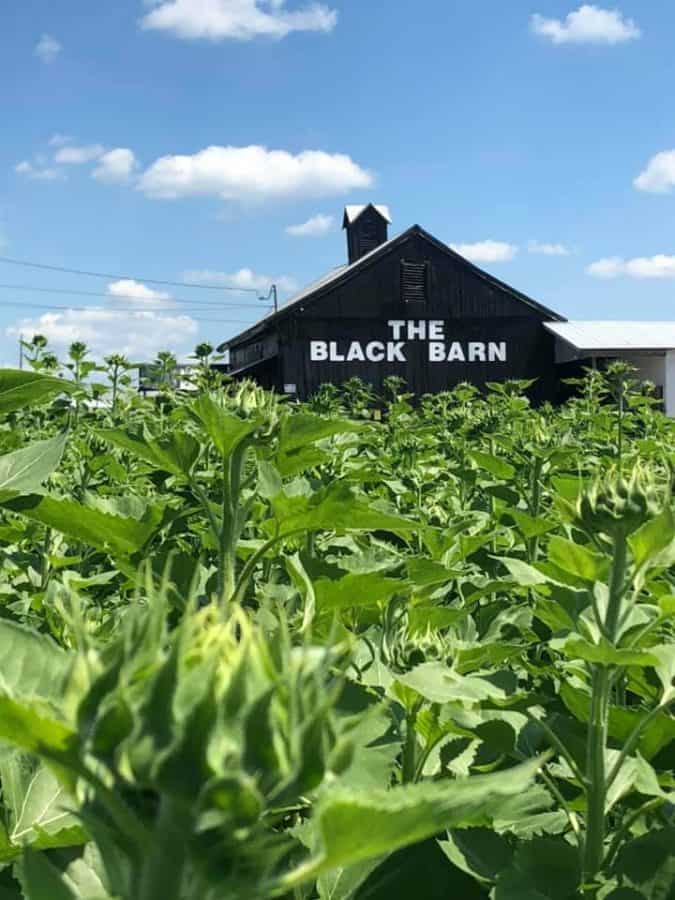 Also new this year – The Black Barn in Lebanon has a one acre sunflower field. They reported (via Facebook) that the field would be blooming soon and that was on July 25. No further updates have been added. If you live close and have any info for us, please leave a comment and I'll update with your info!
---
Like all flowers, sunflowers bloom for a short time. It's always a good idea to check the status of the sunflower fields before you head to the farm.