If you're looking for a way to cool off this summer, you're lucky to be in Cincinnati! Whether you call it a Splash Pad or a Splash Park or a Sprayground, our fabulous local park systems have a number of wonderful options from which to choose.
If you know of any spray parks we missed, please be sure to leave us a tip in the comment section (or email it to Bridgett directly)
Downtown Cincinnati Splash Pads: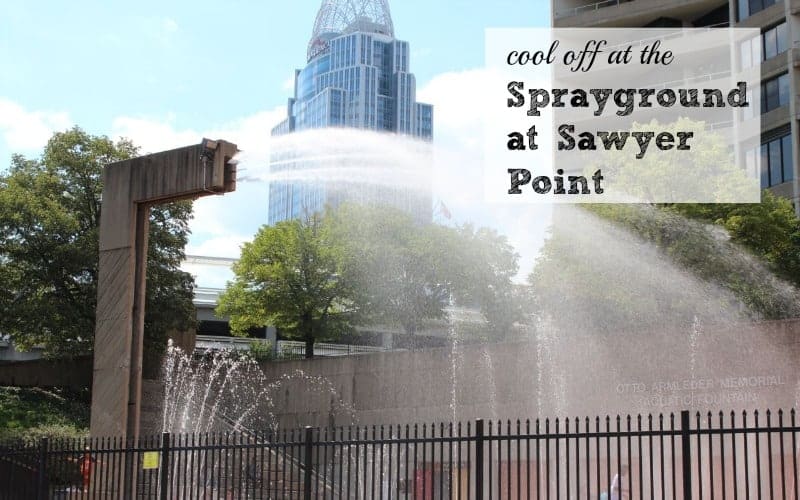 Great Parks of Hamilton County* Splash Pads:
Splash Pads Sprinkled Around the City:
Gorman Park (NEW in 2022): Gorman Park has gone through some recent renovations and a new addition for the park is a splash pad. The spray ground opened for the season on May 15, 2023 and is open daily, 10am-8pm.
Beech Acres: One of the Anderson Twp. Parks, Beech Acres sprayground (image below) is pretty tame – perfect for littles. Their site says "Open 10 a.m.-8 p.m. Scheduled to be turned on by Memorial Day Weekend…"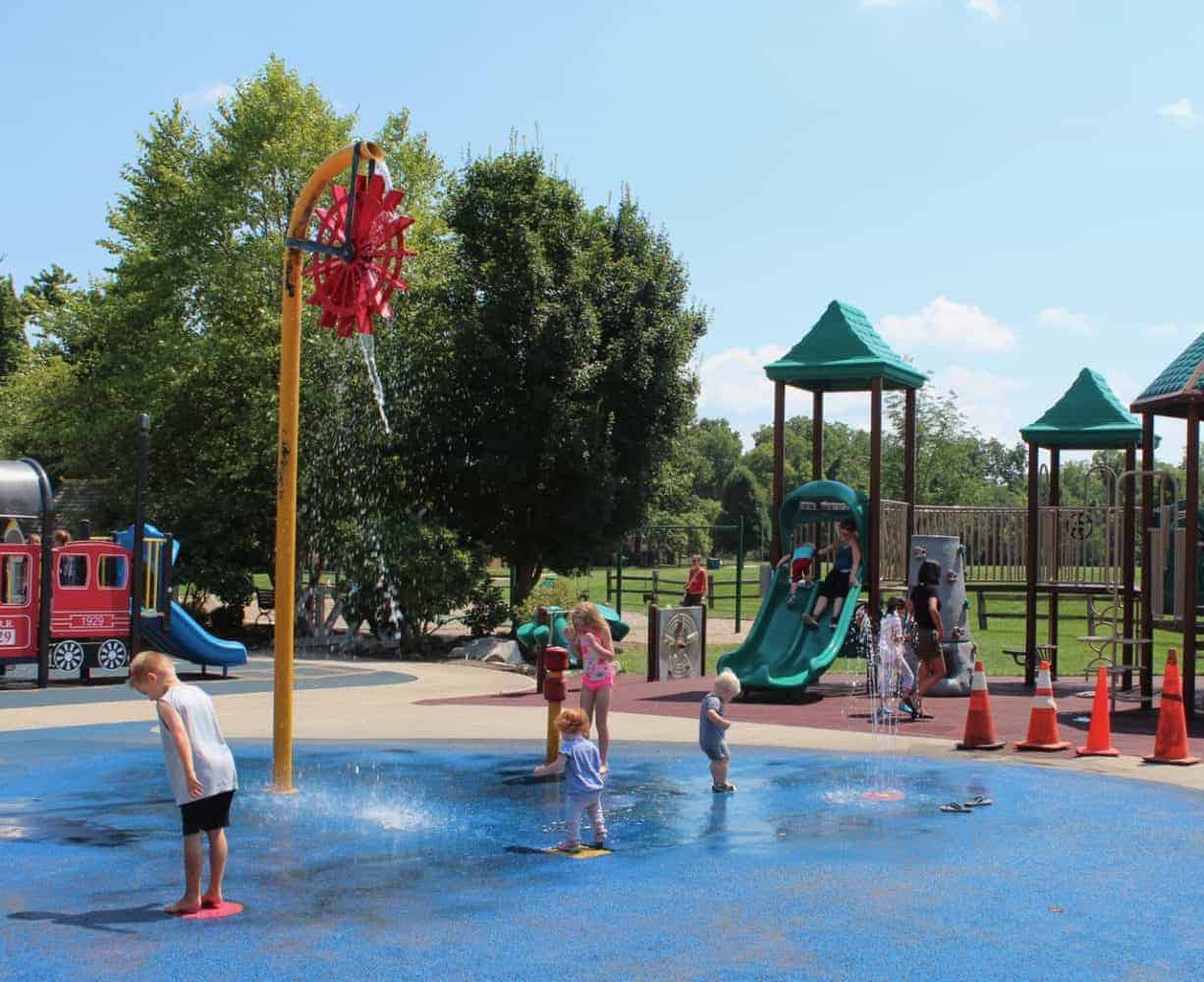 Clippard Park's Sprayground (Colerain) is open from Memorial Day weekend until Labor Day weekend, 11am-7pm daily. This sprayground has motion activated features and has shaded seating areas.
Home of the Brave Park (Symmes Twp.): One of our favorites, this park's water features are open daily starting on Memorial Day, 11am-7pm. There are a few benches in the shade with surrounding shady spots if you'd like to bring your own chair.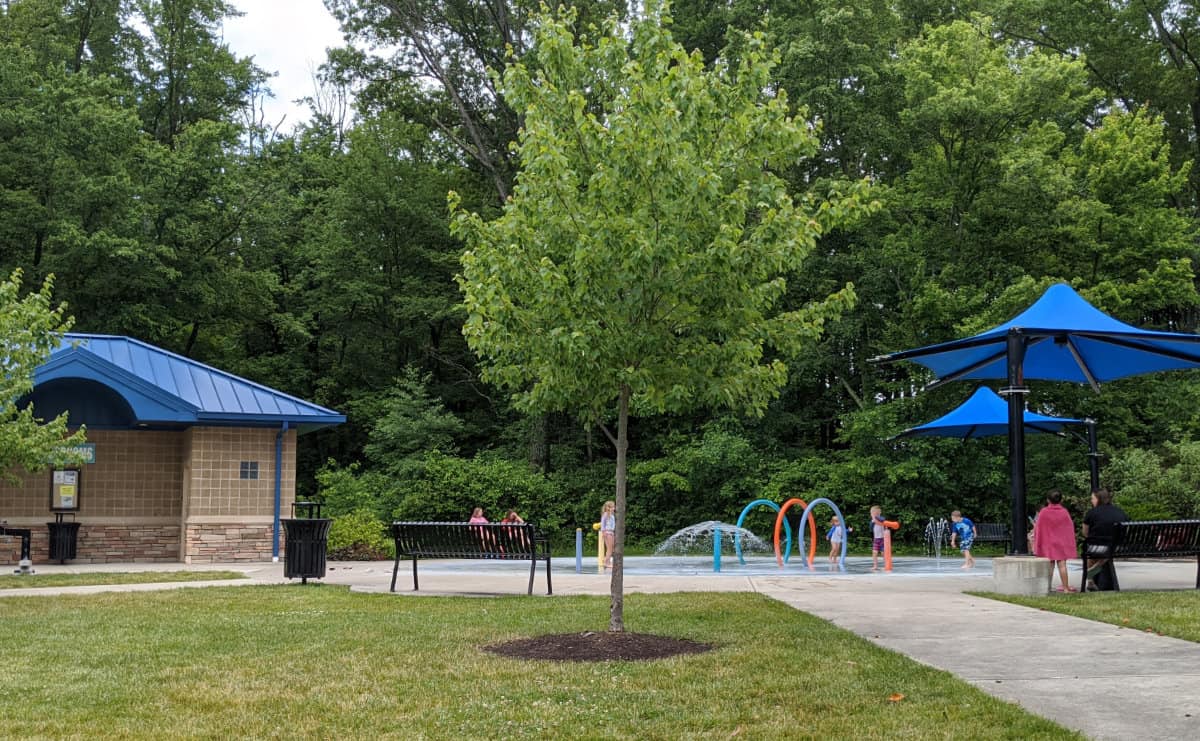 Juilfs Park: is another Anderson Park District park and offers seasonal water play from 10 a.m.- 8 p.m. (scheduled to be turned on by Memorial Day Weekend and turned off after Labor Day weekend). .
---
The City of Cincinnati Recreation Commission has Spraygrounds at the following parks
Per the City of Cincinnati website, the spraygrounds are open from 10am to 9pm. In addition, it states "all spraygrounds FREE except McKie, Pleasant Ridge & Oakley, which *requires a daily fee during regular pool hours".
Caldwell
College Hill
Dyer
*McKie
North Fairmont
Oakley
*Oyler
*Pleasant Ridge
South Fairmont
---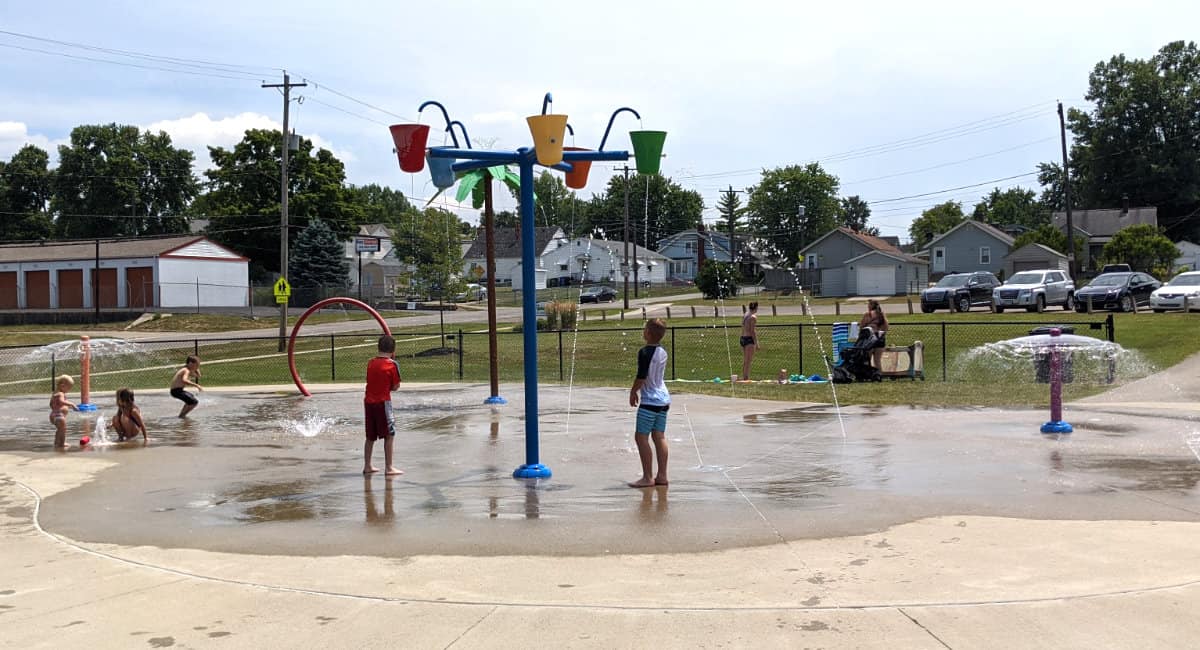 They are open daily between Memorial Day and Labor Day weekends.
All Hamilton Parks spraygrounds and wet playgrounds are open, 11am-7pm.
Benninghofen Park
Booker T. Washington Center
Crawford Woods
Jim Grimm Park
L.J. Smith Park / North End
Marcum Park
Milliken Woods
---
* Great Parks of Hamilton County requires a motor vehicle permit for entrance to the parks. The stickers are sold at the welcome booths as you enter.