If you're looking for a way to cool off this summer, you're lucky to be in Cincinnati! Whether you call it a Splash Pad or a Splash Park or a Sprayground, our fabulous local park systems have a number of wonderful options from which to choose.
Updates for 2020: If you see a 💦 by the splash pad location, it means they are open in the summer of 2020… just keep in mind that places can abruptly close down. Be sure to check with your venue for updates before heading out the door.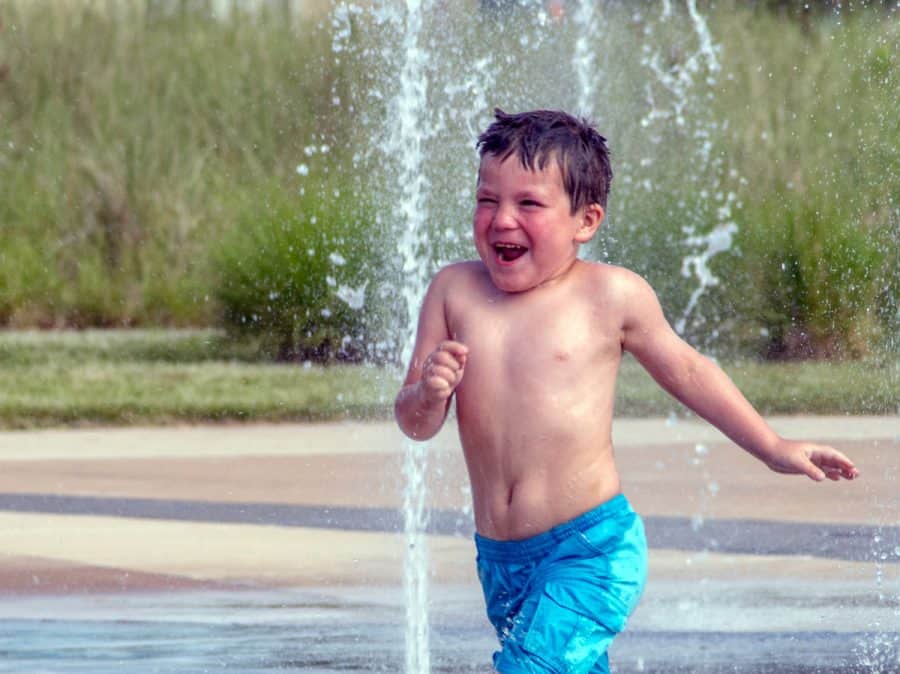 If you know of any spray parks we missed, please be sure to leave us a tip in the comment section (or email it to Bridgett directly)
City of Cincinnati Parks Splash Pads: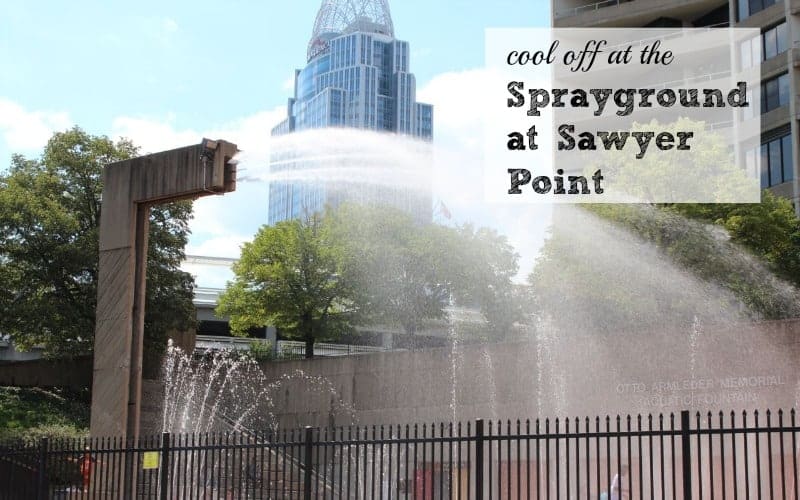 Great Parks of Hamilton County* Splash Pads: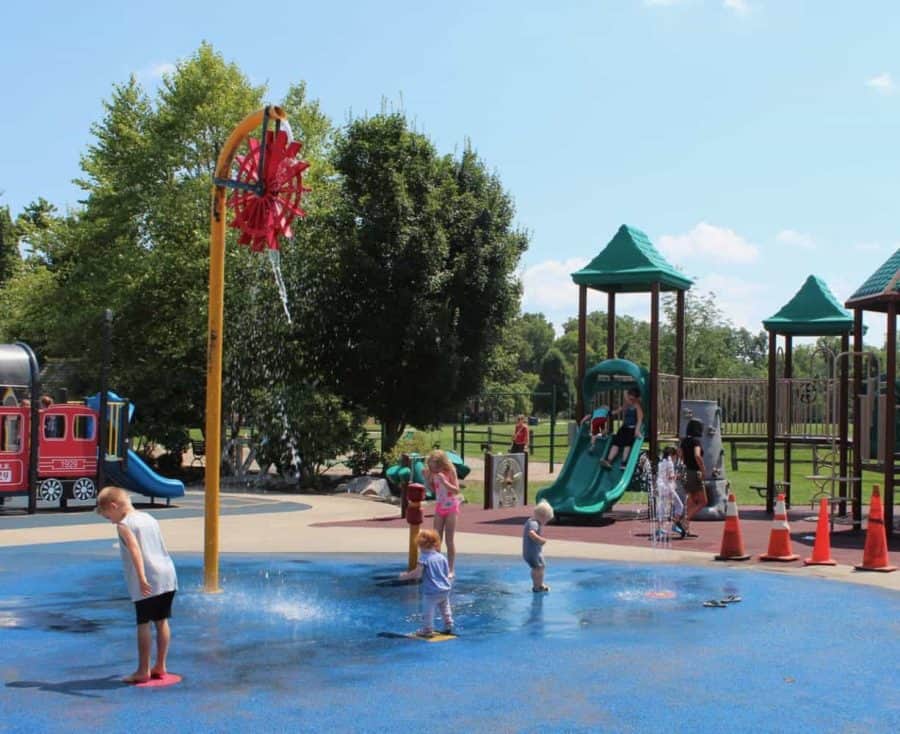 Beech Acres: One of the Anderson Twp. Parks, Beech Acres sprayground (image above) is pretty tame – perfect for littles. As of June, 2020, the spray area is not open.
Clippard Park's Sprayground (Colerain) is open from Memorial Day weekend until Labor Day weekend, 11am-7pm daily. This sprayground has motion activiated features and has shaded seating areas. 2020: no news found about whether the spray features are on or not.
💦 Home of the Brave Park (Symmes Twp.); 2020: as of June 23, 2020, their sprayground is open! Hours listed for the water area (found in park on 6-23-20) are 12-5pm.
Juilfs Park: is another Anderson Park District park and offers seasonal water play from 10 a.m.- 8 p.m. (scheduled to be turned on by Memorial Day Weekend and turned off after Labor Day weekend). As of June, 2020, the spray area is not open.
Liberty Center (shopping, food, movies, etc.) has a small water feature that's great for little ones. 2020: no news found about whether the spray features are on or not.
Ziegler Park: Located near Pendleton and OTR, all areas and spray equipment within the sprayground are positioned on a single level and on a suitable surface for play and access. 2020: no news found about whether the spray features are on or not.
---
The City of Cincinnati Recreation Commission has Spraygrounds at the following parks (click here for more info):
2020 update: Cincinnati Rec Commission reported (in a personal message to me) that the following spray grounds are open: Oakley, Pleasant Ridge, and McKie. That message was from June 23, 2020.
Keep up with the CRC openings for 2020 here.
Caldwell
College Hill
Dyer
💦 McKie (requires a pool membership)
North Fairmont
💦 Oakley (pool admission charged, memberships available)
Oyler
💦 Pleasant Ridge (requires a pool membership)
South Fairmont
---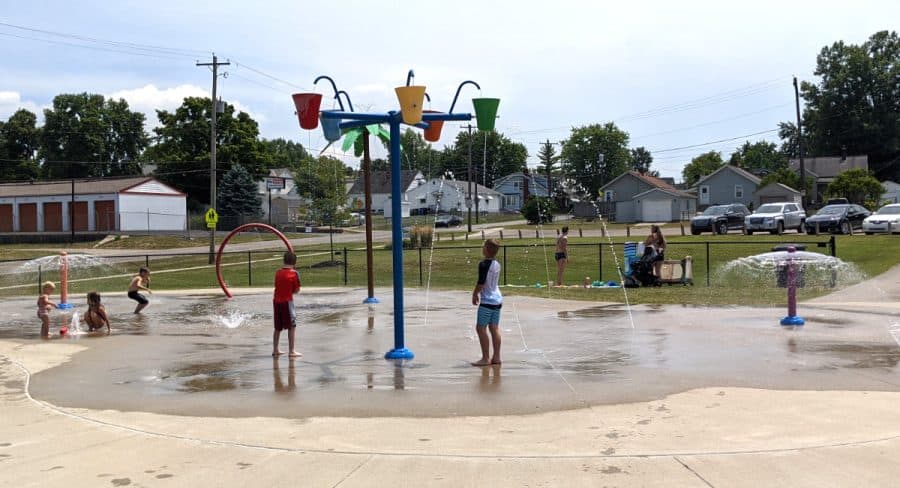 Hamilton (the city) Parks have loads of spray parks! They are open daily between Memorial Day and Labor Day weekends.
All Hamilton Parks spraygrounds and wet playgrounds are open, 11:30am-5:30pm.
💦 Benninghofen Park
💦 Booker T. Washington Center
💦 Crawford Woods
💦 Jim Grimm Park
💦 L.J. Smith Park / North End
💦 Marcum Park
💦 Milliken Woods
---
* Great Parks of Hamilton County requires a motor vehicle permit for entrance to the parks. The stickers are sold at the welcome booths as you enter, visitor centers and online. 2020 pricing is $10 annual for Hamilton County residents; $16 annual for out of county residents.