Enjoy this list of 2022 Touch a Truck Events in the greater Cincinnati area.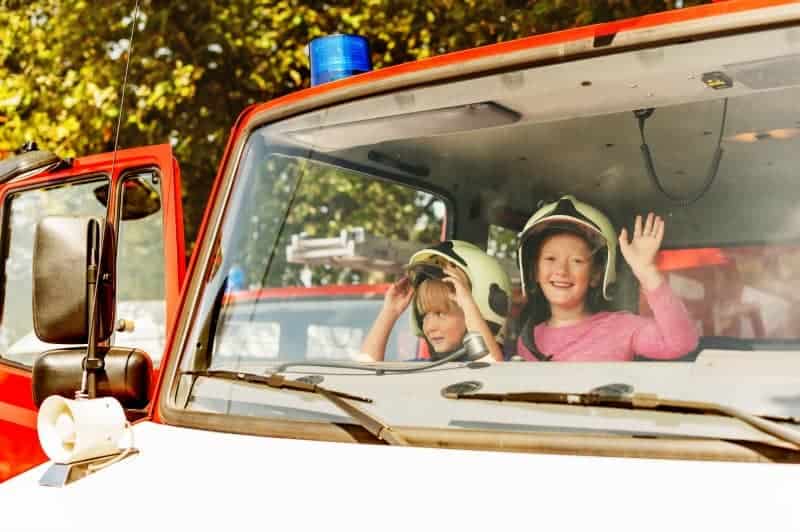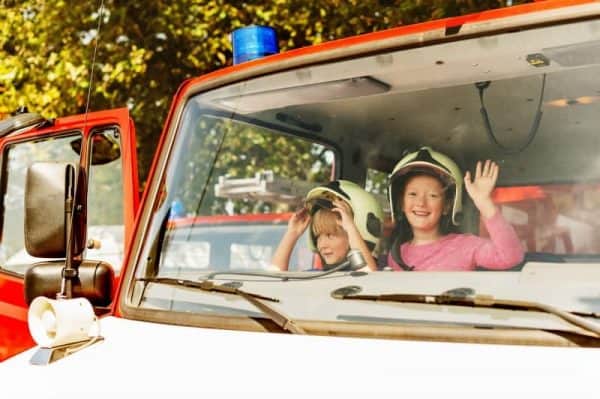 May 18, 2022: Blue Ash hosts this Touch a Truck event at Summit Park. 4-7pm. Equipment will be on display for children and adults to get a close-up look at the vehicles used around the City. Individuals can get their pictures taken and learn more about the Public Works Department during National Public Works Week. The event will be canceled in the event of rain.
June 6, 2022: Sharonville hosts their amazing Touch a Truck event. This year's event is in front of the Sharonville Community Center, 10990 Thornview. 10am-2pm.
June 9, 2022: The City of Montgomery is hosting "Big Rig Gig" from 9am to noon. Big Rig Gig gives kids of all ages the opportunity to sit in the driver's seats of a firetruck, a police car, digger, dump truck, and a backhoe. Fun activities for the family include putt putt golf, an inflatable maze, and a strolling balloon artist. The event is happening at the Montgomery Square Plaza, 9999 Montgomery Road.
June 16, 2022: Head to Wyoming, Ohio for an evening Touch a Truck event, 6-8pm. Kids of all ages get to explore a wide variety of trucks up close, get sprayed by the fire truck, honk horns, sit on a backhoe, jump aboard several trucks, check out the inside of an ambulance and a police car, and much more! It's happening on the Village Green on Wyoming Avenue (next to Station BBQ).
June 24, 2022: Springfield Township's annual Touch A Truck brings over 50 service, construction and luxury vehicles to one place on Friday, June 24th. Kids can climb aboard, honk the horns and meet the workers!!! Families can look forward to seeing the Springfield Township Police, Fire and Public Works as well as other businesses such as Cincinnati Metro, Metropolitan Sewer District Of Greater Cincinnati, Duke Energy, Jimmy's Limousine Service, Hamilton County Emergency Management and Homeland Security Agency, Waycross Community Media, Greater Cincinnati Water Works, Great Parks of Hamilton County, UC Health – Air Care and Mobile Care, Animal Friends Humane Society with pets for adoption, UPS, Cincinnati Children's Hospital Medical Center and MANY MORE!!! Some food trucks will be on site to sell lunch concessions. 11am-1pm at 9150 Winton Road, 45231
July 22, 2022: The City of Fairfield hosts a Touch a Truck event from 9am to noon at Village Green Park. Equipment will be on display for children and adults to get a close-up look at the vehicles used around the City. Individuals of all ages can touch, honk and climb on the many vehicles that you see around the City. You might see a fire truck, an ambulance, construction trucks, snowplows, dump trucks, police cruisers, farm equipment, the Bookmobile and many more vehicles of all shapes and sizes. They'll have "Sensory Sensitive Hour" from 9-10am, a horns-free hour for children and families who want to experience the event without any loud distractions.
August 5, 2022: Touch a Truck in West Chester brings cool trucks out for the kid in all of us. West Chester flings open the garage doors and shares with the community all of the cool trucks that serve our community every day. IKEA hosts the 2022 Touch A Truck event in their West Chester store parking lot at 9500 Ikea Way. Vehicles will be located on the Muhlhauser Road side of the property. The event includes a "sensory friendly" hour from 10 to 11 a.m. Families may visit one hour early to see West Chester Township public service vehicles up close and meet the public servants who operate the equipment. All use of horns, lights and sirens is discouraged during this hour. The full event gets rolling at 11 a.m. with fire trucks, police vehicles, snow plows, military vehicles, helicopters, rescue boats and more. Feel free to climb behind the wheel, sit in the shovel of the backhoe, and speak with the men and women who operate the equipment essential to community operations. This event is completely free.
September 10, 2022: Head to Deerfield Township and see vehicles from the Parks Department and Road Department – tractor, mower, snowplow, and more! FREE Car Seat Safety Inspections, KONA Ice, fun activities from the Parks and Rec dept., and much more. Vehicles are subject to availability.
September 24, 2022: Green Township's annual Touch a Truck returns for 2022 from 11am to 2pm at the Greet Twp. Adminstration Building, 6303 Harrison Ave. This year they will be combining Touch a Truck with the Safety Service Expo for a bigger & better event.
---
All events are subject to change. Events are also weather dependent. Links have been provided so you can check before you head out the door.