Enjoy this list of 2019 Touch a Truck Events in the greater Cincinnati area.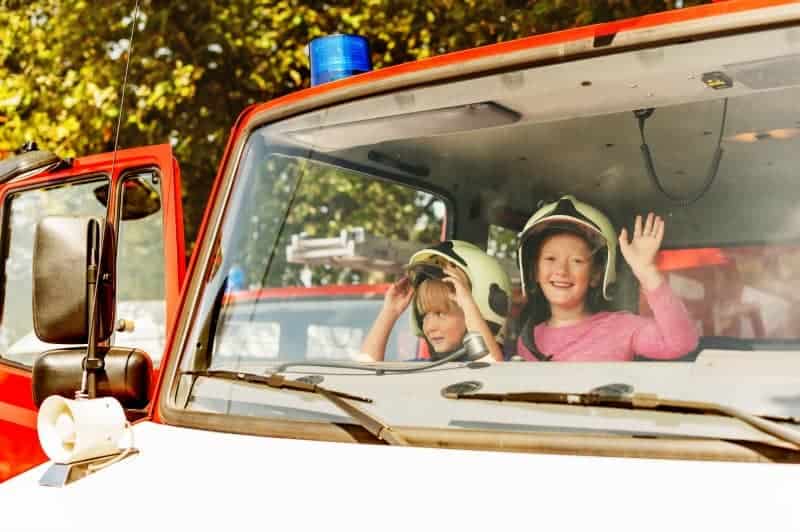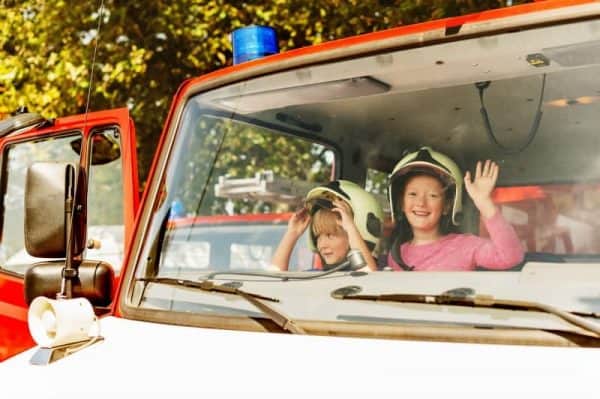 May 22, 2019: Blue Ash hosts this Touch a Truck event at Summit Park. 4-7pm. Equipment will be on display for children and adults to get a close-up look at the vehicles used around the City. Individuals can get their pictures taken and learn more about the Public Works Department during National Public Works Week. Vehicles will include a street sweeper, wheel loader, dump truck, mini excavator, snow plows, and more. The event will be canceled in the event of rain.
June 10, 2019: Sharonville's Touch a Truck is one of the region's largest Touch A Truck events and is hosted by the Sharonville Fire Department. Some of last year's exhibitors were Metro Bus, Bob Cat, Careflight, Gorman Heritage Park Mule Team, U.S. Air Force Reserves, Ohio National Guard and numerous other Fire Trucks and Police vehicles. This event is designed for children of all ages to come and literally see and touch all types of trucks. Held at the Sharonville Convention Center on Chester Rd., 10am – 2pm.
June 12, 2019: Coney Island Touch a Truck – from noon to 4pm. Let the kids get up close to their favorite big vehicles including fire engines, a SWAT truck, and more! Be sure to bring your cameras, kids will have a chance to climb aboard many of the trucks!
June 14, 2019: Touch a Truck in West Chester. Cool trucks bring out the kid in all of us. Each year, West Chester flings open the garage doors and shares with the community all of the cool trucks that serve our community every day. Fire trucks, police vehicles, snow plows, military vehicles, helicopters, rescue boats and more line the streets on The Square @ Union Centre. Feel free to climb behind the wheel, sit in the shovel of the backhoe, and speak with the men and women who operate the equipment essential to community operations. 11am-3pm.
June 21, 2019: Springfield Township's Touch A Truck event Big trucks have always amazed kids! Springfield Township's Touch A Truck event will introduce over 50 different vehicles (and a helicopter) to kids of all ages. This year you can count on police, fire and service vehicles and a mobile DJ to emcee the event, food trucks, construction vehicles and so much more! Bring your cameras. Kids will have a chance to climb aboard many of the trucks! UC Air care (Helicopter) arrival: 11:45 a.m. (Tentative based on phase of concert stage construction) 11am – 1pm at the Springfield Township Civic Center Parking Lot.
August 1, 2019: Kids can come check out a variety of vehicles during Montgomery's annual Touch-a-Truck event at Weller Park. They can experience fire engines, an ambulance, tractors, police cruisers, military vehicles and more. Kids can get behind the wheel of their favorite vehicles and talk to the drivers. This is a free event open to the young and young at heart. 9-12pm.
September 7, 2019: Deerfield Township and Deerfield Towne Center are teaming up for this one. Enjoy vehicles from the Parks Department and Road Department – tractor, mower, snowplow, and more! FREE Car Seat Safety Inspections, Squirty House, and much more. Vehicles are subject to availability. 10am – 2pm at Deerfield Towne Center.
Date TBD: Green Township's Touch a Truck