Getting ready to enjoy summer with our Cincinnati Summer Bucket List!
Summer is right around the corner and I think it's safe to say that we're all looking for something fun to do this year! While this summer is sure to look a bit different for us all, that doesn't mean we can't get out there and enjoy some fun in the sun, right?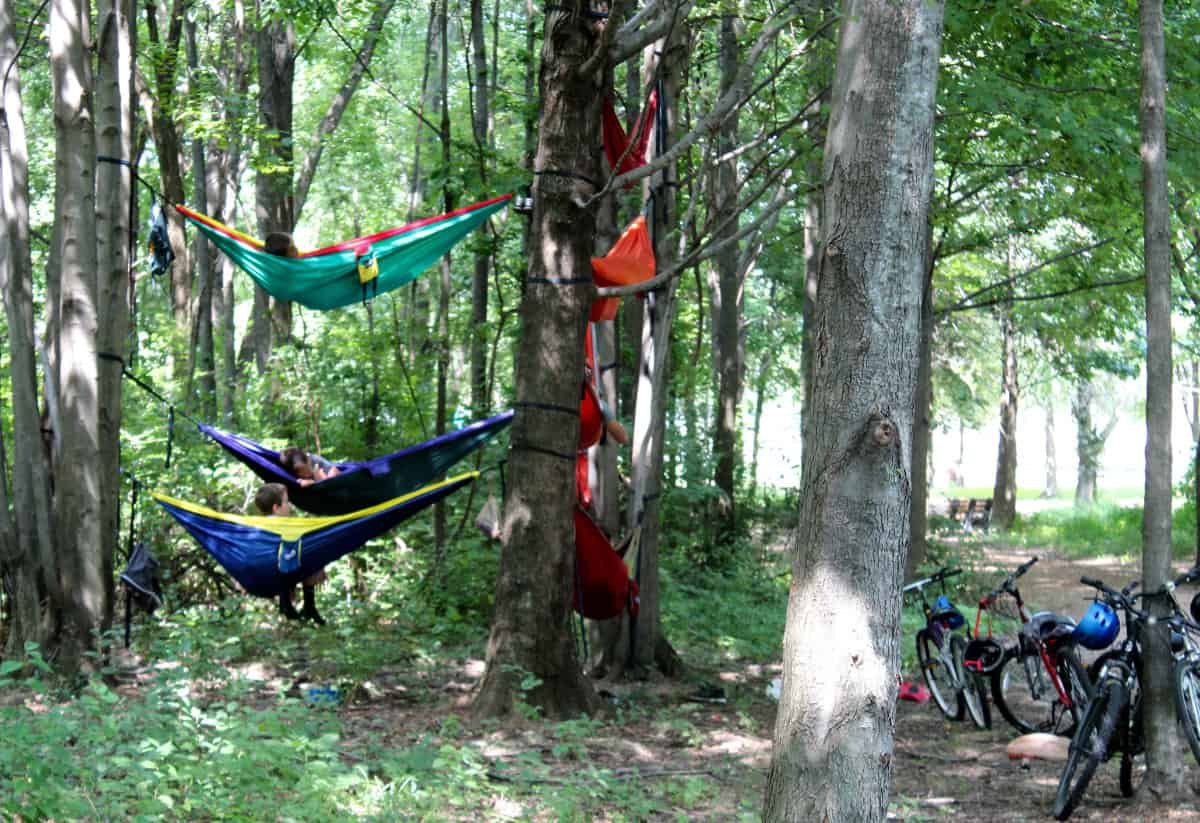 Enjoy our list of things to do for the endless summer of 2020. We've tried our best to let you know what's open and what's scheduled to open soon in our listings.
Get ready to mark things off on your Cincinnati Summer Bucket List!
---
Things to Do in Cincinnati This Summer
This may be the very best thing to do this summer – go for a hike! Take a look at some of our favorite Cincinnati hiking spots here.
Rent a kayak or canoe and paddle around on the lake at Winton Woods, Sharon Woods, or Miami Whitewater Forest. The boathouses are now open but you might want to call for hours.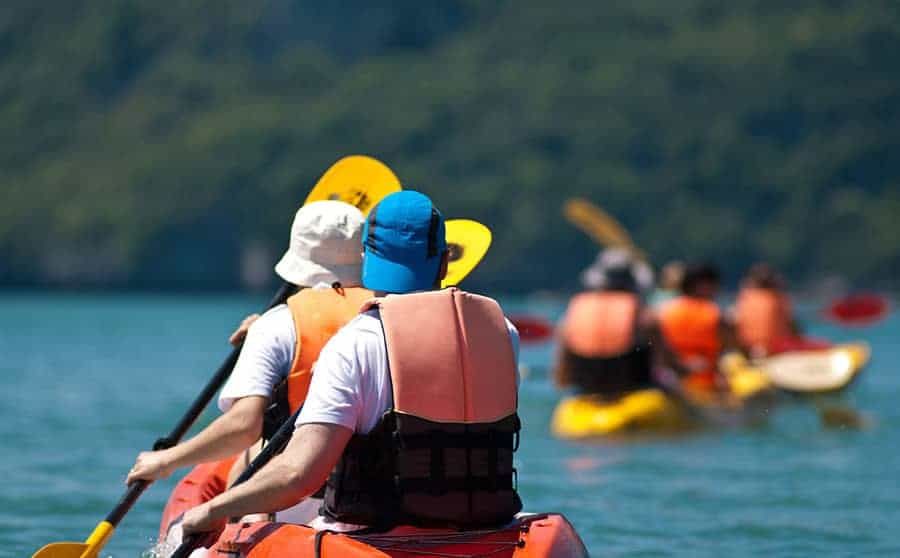 Hop in the car to see the amazing ArtWorks murals located downtown and in the surrounding areas. You can print out a map and route your own tour. The map includes 44 of the murals.
You can make your own mural tour in Hamilton, Ohio as well. Their Street Spark project has 11 murals, many of which can be viewed when you walk down Main / High Streets. Get a great look at all eleven murals (plus three more coming soon) here.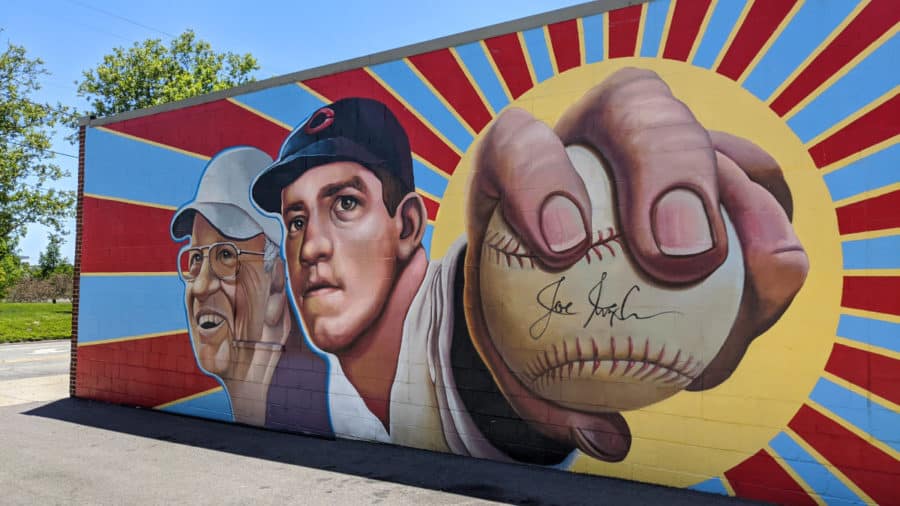 Hopefully we will soon be able to… Grab a volleyball and get some playtime in at the 50West Brewing Volleyball Courts. The sand volleyball courts are usually open on non-leagues nights = weekends from Friday-Sunday and are free at that time. It looks as though they're gearing up for sand volleyball now.
Pull the car right up and cross the Ohio River with a ride on the Anderson Ferry. Listed on the National Register of Historic Places, the Ferry transports vehicles and pedestrians between Constance, Kentucky and Cincinnati, Ohio.
Pack a picnic lunch and enjoy watching the planes come and go at the CVG Viewing Area.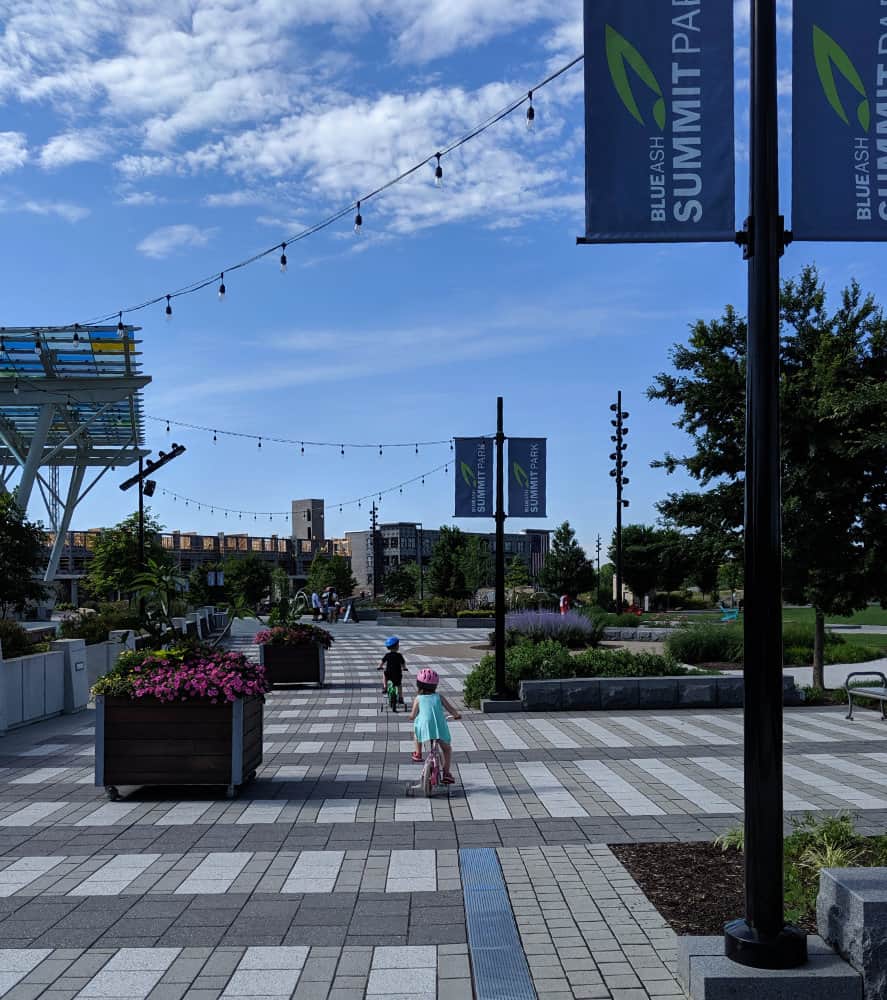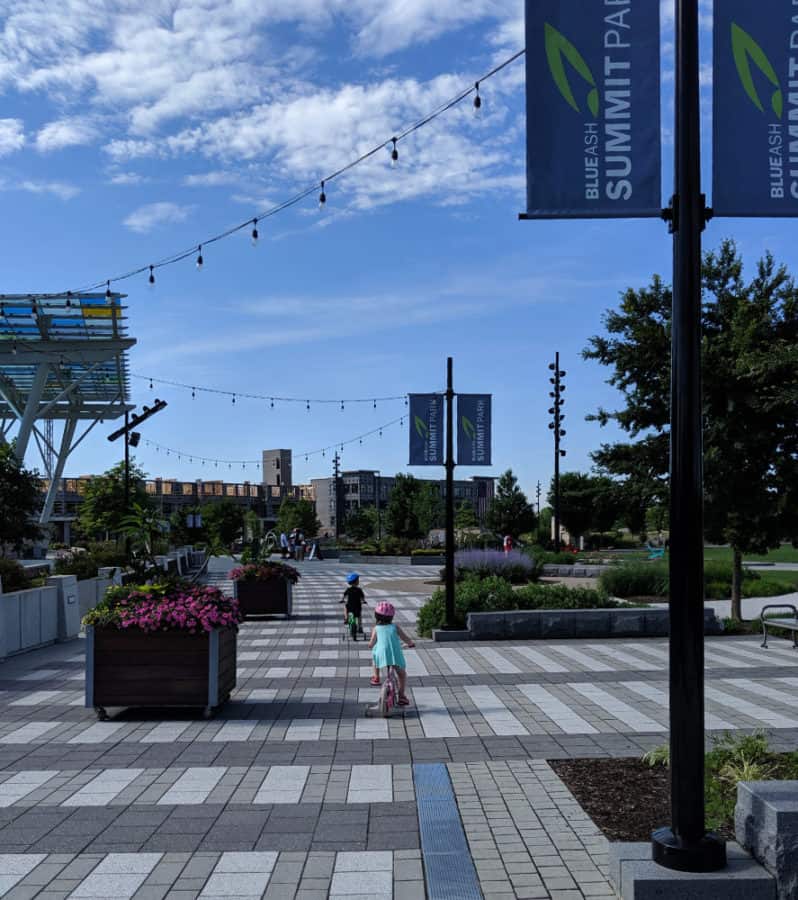 Make good use of the trails at Blue Ash's Summit Park. They have lots of spacious paved trail opportunities, great for walking or biking. You'll also find a few shaded nature trails that meander through the woods.
Enjoy some time at Marmalade Lily, a "cut your own flowers" farm in Loveland.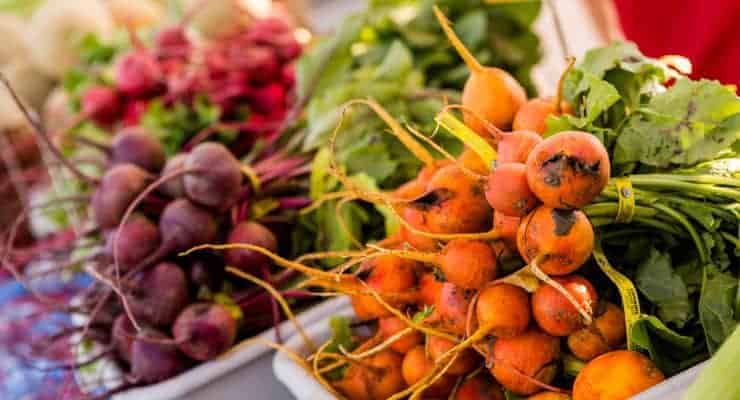 Support our local farmers when you pay a visit to one of the many Farmers Markets that are open for the season. Our list (linked above) shows you the markets by the day and includes links so you can check to see what their 2020 procedures are.
Pack up the gear and checkout an area one of the 16 Best Campgrounds in the Cincinnati Area this summer. Whether you have one night, a weekend, or a full week to camp, you have lots of great choices for camping within 100 miles.
Spray parks, spray grounds, splash parks – call them what you will! I do know we have LOTS of them in Cincinnati. Most of them are free or low cost too! NOTE: sprayground opening dates for 2020 are still TBD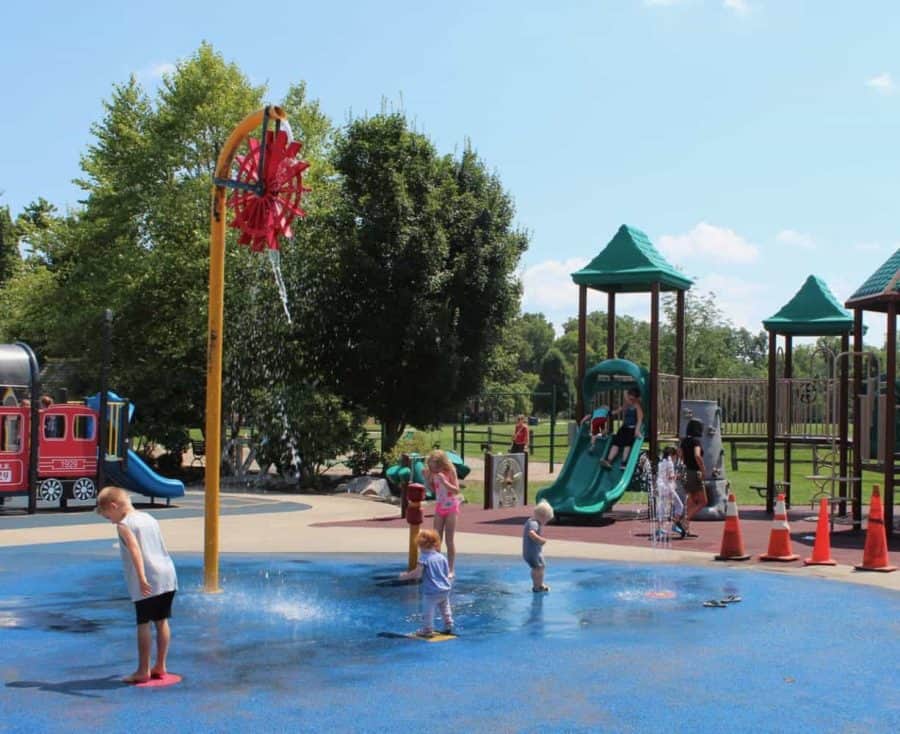 Get away from it all! Schedule some down time with your favorite person at one of these Romantic Weekend Getaway spots in Ohio.
Get on your bike and ride at one of the 15 Best Bike Trails in Cincinnati.
If you have little ones on wheels, check out our list of the Best Family Friendly Bike Trails.
Take your furry friend to a new Dog Park this summer.
Don't miss our complete and Ultimate List of Cincinnati Breweries. We have a list of all the area breweries plus we've noted who's open and who's not open yet (for summer 2020).
Get your body movin' with this list of Free and Cheap Fitness Classes.
Satisfy your sweet tooth with a stop at any one of the Ice Cream Shops in Cincinnati.
Here's something you can do with folks of all ages – grab a Frisbee and get in a round or two of Disc Golf. There are multiple spots to play, all over town.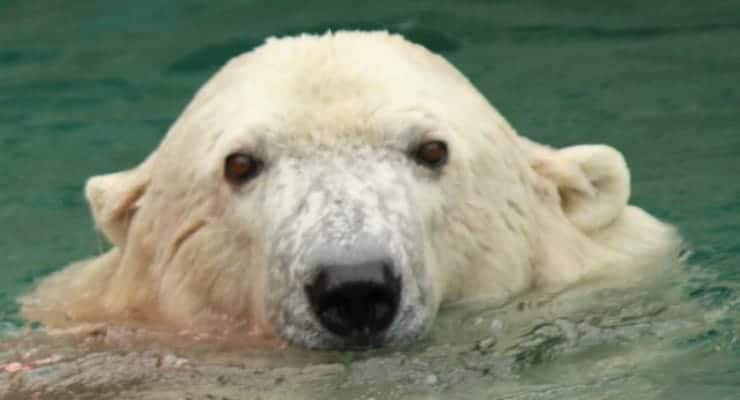 A day at the Cincinnati Zoo is always fun! This year they are operating with online reservations (no walk up tickets are available).
Coney Island / Sunlite Pool has opened for the summer.
Hop in the car and enjoy a few flicks with an evening at one of the 4 Drive In Theaters Around Cincinnati.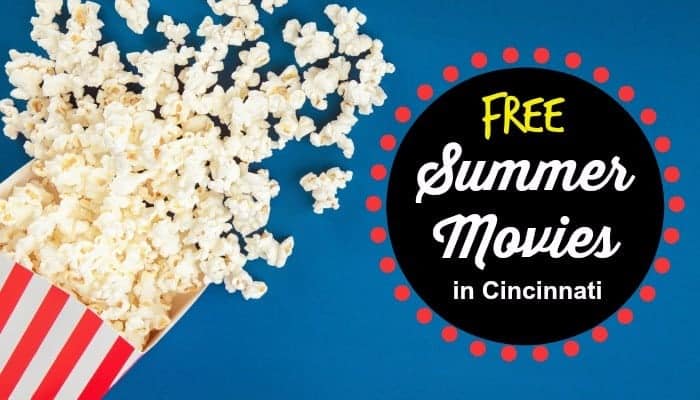 There are a few free, outdoor summer movies slated for 2020. We'll continually update the list as summer movies get posted so check back often!
Speaking of reading, don't miss all of the Summer Reading Programs that are being offered for 2020.
Have you been introduced to Geocaching? This activity can provide hours and hours of fun for people of all ages. It just might be the best reason to have your phone out!
Up for a road trip? Check out our list of Waterfalls in and Around Cincinnati.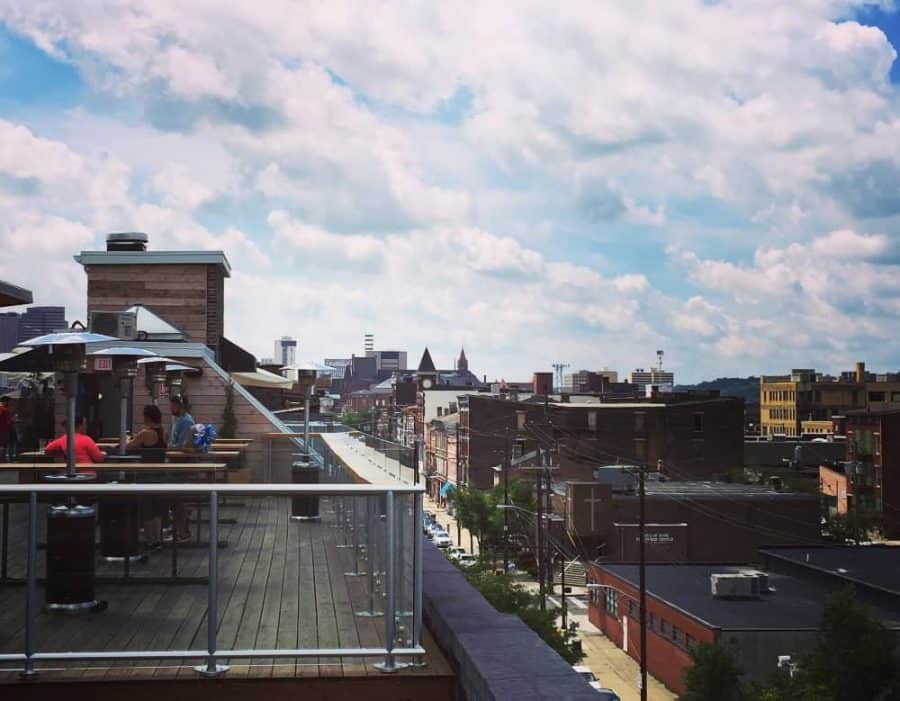 It might take some time for these to all open in 2020 but be sure to check out our list of 15 Rooftop Bars in Cincinnati.
Pack up the fishing gear and start casting! It looks like Fishing Tournaments and Fishing Derbies will offer us all a chance to get outside this summer.
Have you explored the parks along the Ohio River? Cincinnati has an amazing little string of parks along the river, all connected by a paved walking trail. NOTE: keep in mind that parts of these playgrounds may be closed when you visit in 2020.
While you're downtown, take in the view when you walk across the Roebling Bridge to Covington. There's a pedestrian walkway on the sides of the bridge. Find the steps at Smale Park.
And another great walking bridge is The Purple People Bridge. In fact, this bridge is open only to pedestrians and bikers (no motorized vehicles). The bridge is accessed near Sawyer Point and ends at Newport on the Levee.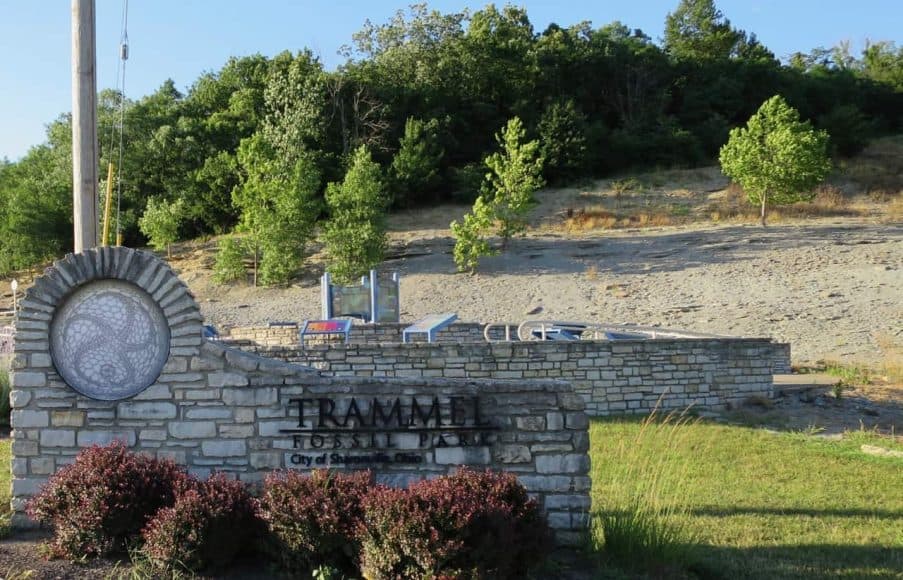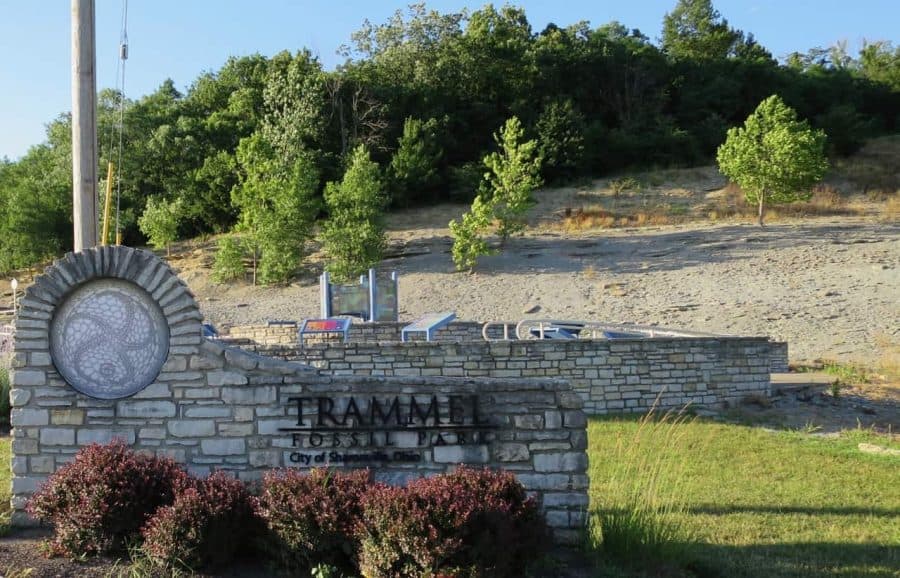 Dig to your heart's content at Trammel Fossil Park. Be sure to take some tools to dig with and a bucket or bag for all your discoveries.
Ever heard of FootGolf? It's a cross between golf and soccer. On a very basic level, you're kicking a soccer ball but playing along with the rules of golf. You can play at Avon Fields, Woodland and Reeves golf courses (Cincinnati Rec Commission) and Little Miami Golf Center.
Pick your own fruits and veggies at Blooms and Berries Farm Market. While strawberry picking is almost done for the season (as of early June, 2020), they follow that up with blueberry picking opportunities in mid to late June. And new for this year – Potato Dig!
Plan ahead for some peachy goodness from The Peach Truck! Fresh Georgia peaches will arrive by truck and there will be multiple stops in Cincinnati this summer.
New for 2020: you must pre-purchase your peaches online. See link above for details.
---
Did we miss your favorite things to do in the summer? Let us know!