Welcome to the Cincinnati Coffee Shops Guide!
We all know how popular the Cincinnati beer scene is – but I'm starting to think the Queen City's coffee scene deserves just as much notoriety. I can't be the only one constantly Google-ing "coffee shops near me" while I'm out and about, so I set out to make the ultimate list of coffee shops in Cincinnati and Northern Kentucky.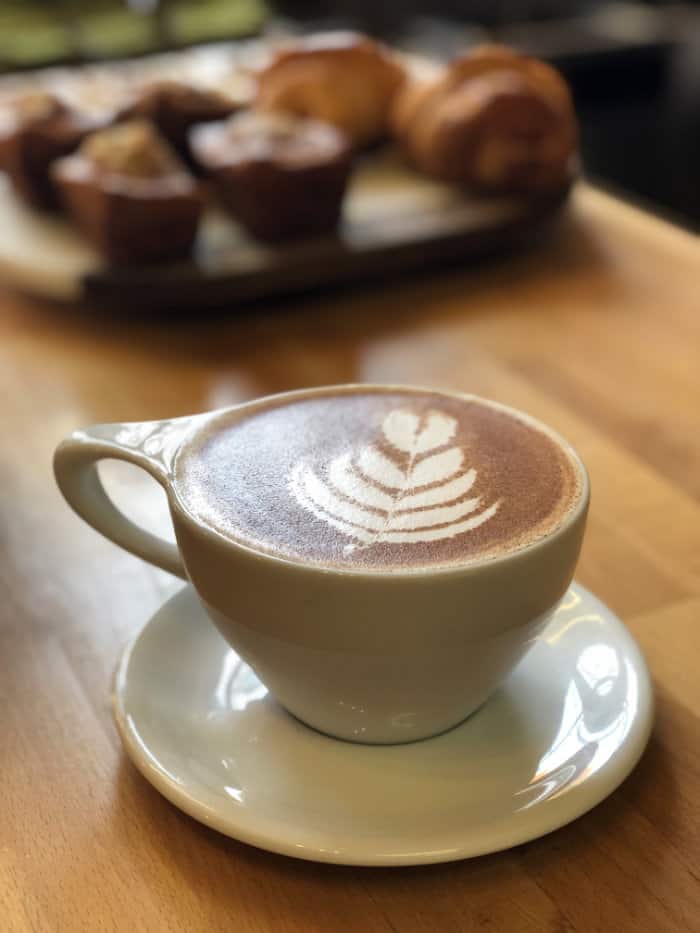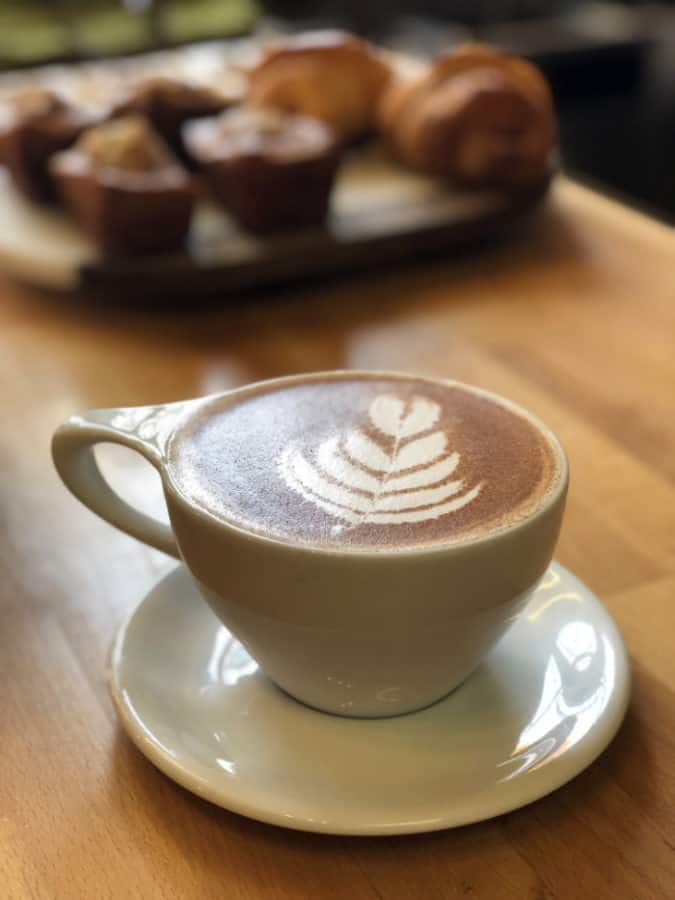 As I created this list, I was floored at how many coffee shops, cafes, and roasters there are in the Cincinnati area (over 60!).
Who needs Starbucks when there are so many local originals to try?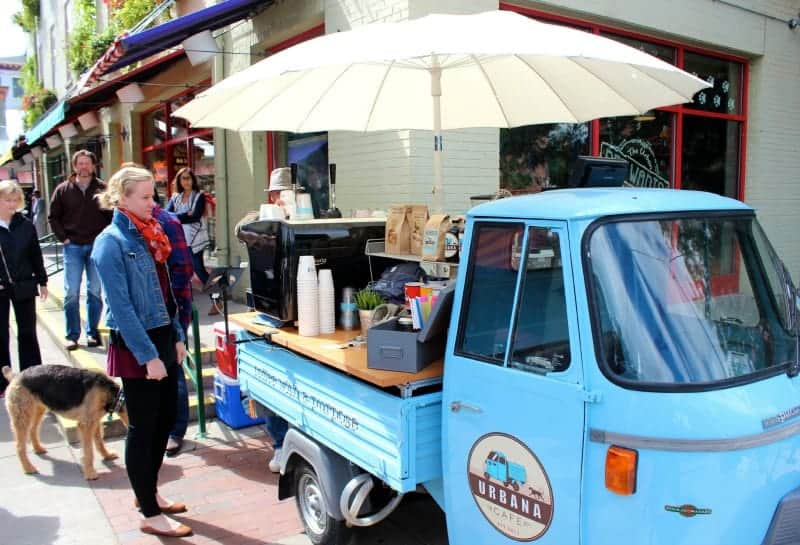 Each coffee shop has its own spin, from vintage books to music classes and art displays. Whether you want to meet up with a friend, stay and work for a bit, grab a cup to go, or simply get to know your local community – there's a coffee shop for you in Cincinnati.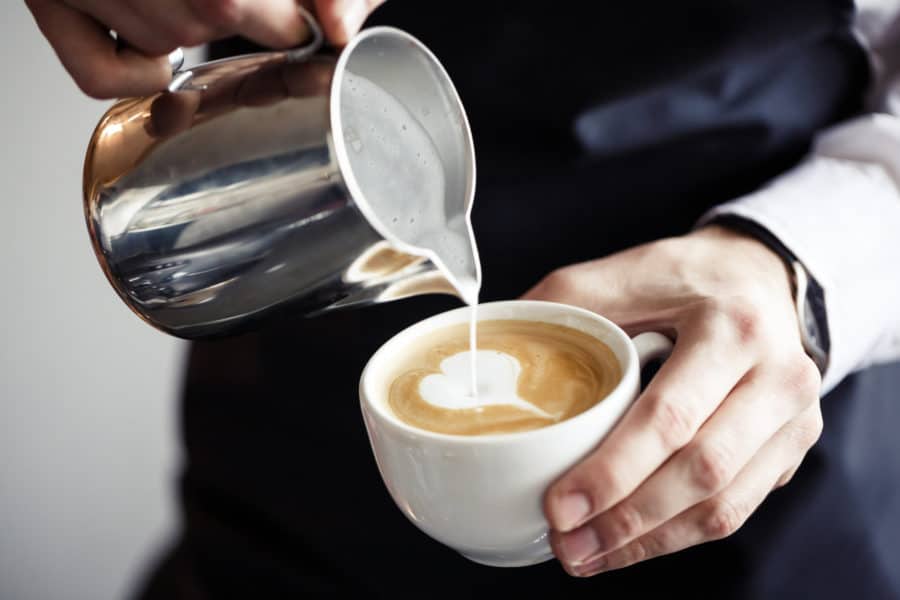 Do you know of any Cincinnati Coffee Shops that we don't have on our list? Shoot us an email.
---
The Best Cincinnati Area Coffee Shops Near You
Mom 'N 'Em Coffee
Coffee shop in Camp Washington | 3128 Colerain Ave., Cincinnati, OH 45225
Mom 'N 'Em was started by two brothers as a way to give back to their Mom and start something new in the Camp Washington community. Named #5 in Food & Wine's Best Coffee Shops in America: 2019, their seasonal drink menu (including wine and spirits) and artisan coffees guarantee there will always be something tasty to try.
Website
---
Iris Book Cafe
Coffee shop in OTR | 1331 Main St., Cincinnati, OH 45202
Self-described as a "locavore's delight", the Iris Book Cafe offers a locally-sourced food and coffee menu in the heart of OTR. You can always grab a quick cup, but I have a feeling you'll want to stay awhile to take look at their walls full of vintage books and art exhibitions.
Website
---
Sidewinder Coffee
Coffee shop in Northside | 4181 Hamilton Ave., Cincinnati, OH 45223
Sidewinder Coffee is a Northside staple offering a variety of coffee, tea, and tasty treats. If you're there between April and October, be sure to say hello to Violet, their "resident rabbit", who lives in the courtyard. You can also visit their roastery – check out their website for more details.
Website
---
Wyoming Community Coffee
Coffee shop in Wyoming | 434 Springfield Pike, Wyoming, OH 45215
Wyoming Community Coffee – or WyCoCo as locals call it – is one of my go-to spots to meet a friend, grab some lunch, or hang out and work for a bit (sometimes all three!). Beyond coffee, there are events and meet ups of all kinds, from live music to knitting and game nights. With such a warm atmosphere and handcrafted menu, it's easy to see how it has quickly become an integral part of Wyoming.
Website
---
Awakenings Coffee Roasters
Coffee shop in Hyde Park | 2734 Erie Ave., Cincinnati, OH 45208
Coffee, wine, and community are the cornerstones of this Hyde Park favorite. Anything but mainstream, Awakenings carefully sources their coffee beans and offers a global wine selection that you won't find in your local grocery. While you sip, take a look at their showcases featuring pieces from the community's talented local artists.
Website
---
Bean & Barley
Coffee shop in O'Bryonville | 2005 Madison Rd., Cincinnati, OH 45208
"Come for the Coffee, Stay for the Beer" – This family & pet-friendly spot offers something for everyone: coffee, beer, wine, soda, food, and art from local businesses in Ohio, Kentucky, and Indiana. Spend time inside at the indoor bar or outside on the rooftop patio. Coming soon: an outdoor beer garden!
Website
---
Caffe Vivace
Coffee shop in Walnut Hills | 975 E McMillan St., Cincinnati, OH 45206
Coffee Shop by Day, Jazz Lounge by Night! Stop by for a coffee or espresso Monday-Saturday until 6PM, then stick around for live jazz performances Tuesday-Saturday nights (requires admission – see website for more details).
Website
---
Carabello Coffee & Analog Coffee Slow Bar
Coffee shop in Newport, KY | 107 E 9th St. Newport KY, 41071
Justin & Emily Carabello founded Carabello Coffee in a garage as a part-time venture in 2009. It has since grown into a full-time venture of supplying ethically-sourced coffee beans all over the country and to many local venues. Visit the Analog Coffee Bar at their Newport location to try Carabello's signature small batch, single-origin coffee and a creative seasonal coffee menu.
Website
---
La Terza Coffee
Coffee Roasterie in Lockland | 611 Shepherd Dr. Unit 17, Cincinnati, OH 45215
The local resource for all things coffee, La Terza sources, roasts, and provides sustainable, ethically-sourced coffee to popular cafes and venues all over Cincinnati. You can also grab a cup while you're there – they serve coffee, cold brew and have a full espresso bar. If you're a coffee lover (or know one), you'll want to check out their coffee classes and Roasterie tours.
Website

---
The Folk School
Coffee shop in Ludlow, KY | 332 Elm St., Ludlow, KY 41016
Coffee brings people together – and the Folk School is all about connecting the community with local artists and musicians. Grab a cup of Deeper Roots coffee, but you'll also want to stick around for their classes and workshops. Music lessons are available for folk instruments from the mandolin to the guitar and fiddle – and you can even see a live recording of the Jerry Springer Podcast!
Website
---
Left Bank Coffee House
Coffee shop in Covington, KY | 701 Greenup St., Covington, KY 41011
If you are looking for a cozy coffee spot in Northern Kentucky, look no further than Left Bank Coffeehouse. Friendly staff, vintage decor, and an inviting atmosphere make it the perfect spot to meet a friend or curl up with a good book.
Website
---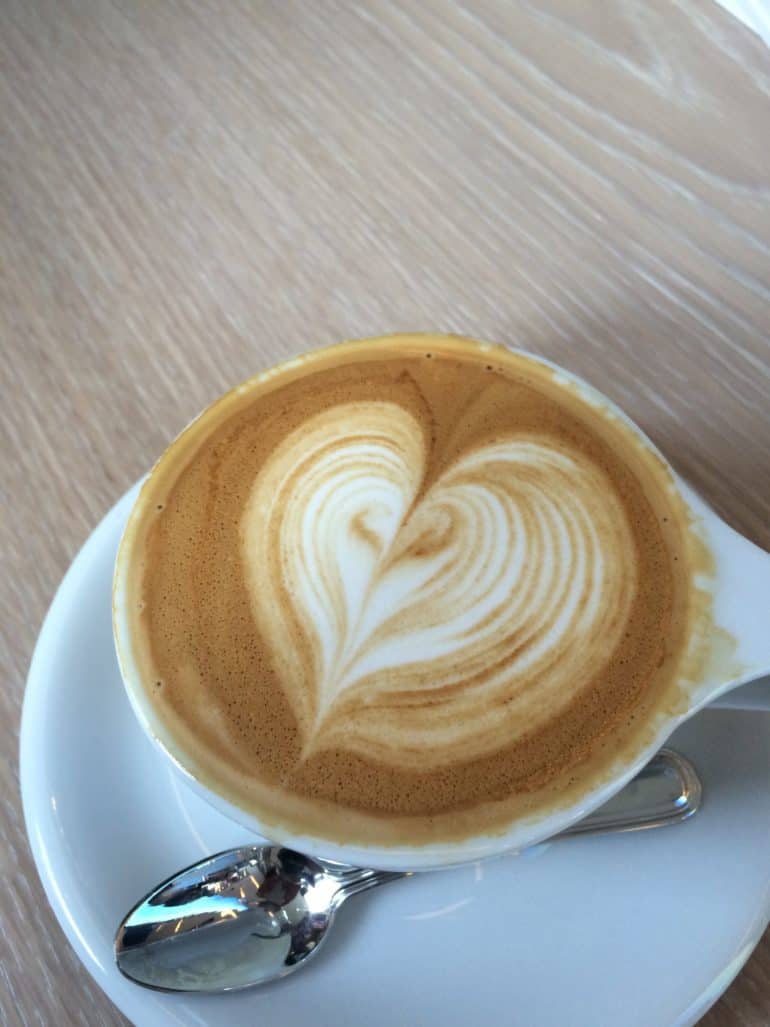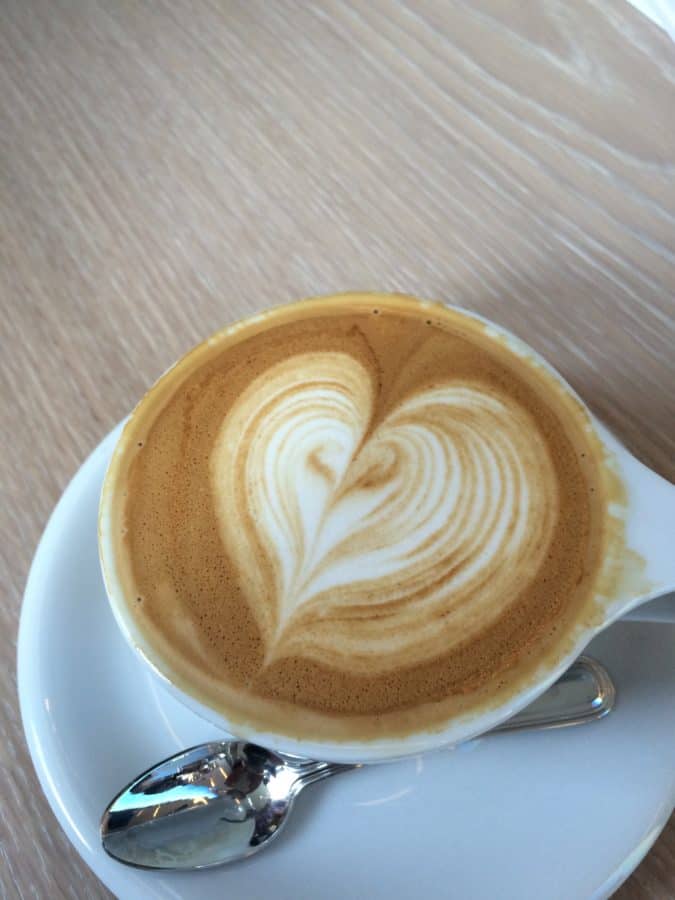 Other Coffee Shops to Try Near You
CINCINNATI
The 86 Uptown (Clifton) | 2900 Jefferson Ave., Cincinnati, OH 45219
1215 Wine Bar & Coffee Lab (OTR) | 1215 Vine St., Cincinnati, OH 45202
Alreddy Cafe & Espresso Bar (Sharonville) |11083 Reading Rd., Cincinnati, OH 45241
Apricot Coffee House (Pleasant Ridge) | 3138 Losantiville Ave., Cincinnati, OH 45213
BlaCk Coffee Lounge (Downtown) | 824 Elm St., Cincinnati, OH 45202
BLOC Coffee Company (Price Hill) | 801 Mt Hope Ave., Cincinnati, OH 45204
Bow Tie Cafe (Mt. Adams) | 1101 St. Gregory St., Cincinnati, Ohio 45202
Branch Hill Coffee Co. (Loveland) | 371 Bridge St., Loveland, OH 45140
Cavu Coffee (West Chester) | 7755 Cox Ln., West Chester, OH 45069
Cocoon Coffee (Mason) | 6209 Snider Rd. Ste A. Mason, OH 45040
The Coffee Exchange (Pleasant Ridge) | 6041 Montgomery Rd., Cincinnati 45213
The Coffee Peddlar (Harrison) | 112 Harrison Ave., Harrison, OH 45030
Coffee Please (Madeira) | 6930 Miami Ave., Madeira, OH 45243
The Coffee Shop on Wooster (Fairfax) | 6110 Wooster Pike, Cincinnati, OH 45227
Collective Espresso (Northside) | 4037 Hamilton Ave., Cincinnati, OH 45223
Collective Espresso (OTR) | 207 Woodward, Cincinnati, OH 45202
College Hill Coffee Company (College Hill) | 6128 Hamilton Ave., Cincinnati, OH 45224
Deeper Roots (Oakley) | 3056 Madison Rd., Cincinnati, OH 45209
Deeper Roots (OTR) | 1814 Race St., Cincinnati, OH 45202
Fairfield Coffee (Fairfield) | 311 Nilles Rd. Fairfield, OH 45014
The Fix Coffeehouse and Bar (Walnut Hills) | 648 E McMillan St., Cincinnati 45206
Foster's At The Troubadour (Greenhills) | 46 Eswin St., Cincinnati, OH 45218
Ft. Thomas Coffee (Ft. Thomas) | 118 N Fort Thomas Ave., Fort Thomas, KY 41075
Hyde Perk (Hyde Park) | 3664-B Edwards Rd., Cincinnati, OH 45208
I AM Coffee (St. Bernard) | 4728 Vine St., St. Bernard, OH 45217
Kala Coffeehouse (Mason) | 4503 State Route 42, Mason, OH 45040
The Kidd Coffee Co. (Downtown – Carew Tower) | 441 Vine St., Cincinnati, OH 45202
The Kidd Coffee Co. (Downtown – Great American Building) | 301 E 4th St., Cincinnati, OH 45202
The Kidd Coffee Co. (Downtown – Huntington Bank Tower) | 525 Vine St., Cincinnati, OH 45202
The Kidd Coffee Co. (Downtown – Macy's Tower) | 15 W 7th St., Cincinnati, OH 45202
The Kidd Coffee Co. (Downtown – Western & Southern Tower) | 303 Broadway St., Cincinnati, OH 45202
Kitty's Coffee (Downtown) | 121 East Court St., Cincinnati, OH 45202
Kitty's Coffee (Downtown) | 120 East Fourth St., Cincinnati, OH 45202
Kitty's Coffee (Downtown) | 221 East Fourth St., Cincinnati, OH 45202
Lola's (Downtown) | 24 W 3rd St., Cincinnati, OH 45202
Lola's (Hyde Park) | 3425 Erie Ave., Cincinnati, OH 45208
Lot No. 1 (Lebanon) | 9 East Main St., Lebanon, OH 45036
Lookout Joe (Mt. Lookout) | 3181 Linwood Ave., Cincinnati, OH 45208
Luckman Coffee Company (Anderson Township) | 5200 Beechmont Ave., Cincinnati, OH 45230
Luckman Coffee Company (Anderson Township) | 8298 Clough Pike, Cincinnati, OH 45244
Mad Llama (Madisonville) | 5001 Kenwood Rd., Cincinnati, OH 45227
The Main Cup (Milford) | 18 Main St., Milford, OH 45150
Mile 42 Coffee (Loveland) | 133 Broadway St., Loveland, OH 45140
Morningstar Coffee Creations (Symmes Township) | 11911 Montgomery Rd., Montgomery, Ohio 45249
Muse Cafe (Westwood) | 3018 Harrison Ave., Cincinnati 45211
Redtree Art Gallery & Coffee Shop (Oakley) | 3210 Madison Rd., Cincinnati, OH 45209
Rohs Street Cafe (Clifton) | 245 W. McMillan St., Cincinnati, OH 45219
Sayler Park Coffee (Sayler Park) | 6557 Gracely Dr., Cincinnati, OH 45233
Sunny Blu Coffeehouse (Camp Washington) | 2869 Colerain Ave., Cincinnati, OH 45225
Square Mile Coffee (Mt. Healthy) | 7420 Hamilton Ave., Mt. Healthy, OH 45231
Ta'Bogo Coffee (Riverside) | 2726 Riverside Dr., Cincinnati, OH 45202
Urbana Cafe (East Walnut Hills) | 2714 Woodburn Ave. Cincinnati, OH 45206
Urbana Cafe (OTR) | 1801 Race St., Cincinnati, OH 45202
Urbana Cafe (Pendleton) | 1206 Broadway St., Cincinnati, OH 45202
Urbana Cafe (Scripps Center) | 312 Walnut St., Cincinnati, OH 45202
Village Coffee Shop (Newtown) | 7397 Main St., Suite H, Cincinnati, OH 45244
White Oak Coffee House (White Oak) | 5935 Cheviot Rd., Cincinnati, OH 45247
NORTHERN KENTUCKY
Avenue Brew (Bellevue) | 310 Fairfield Ave., Bellevue, KY 41073
The Fairfield Market (Bellevue) | 700 Fairfield Ave, Bellevue, Kentucky 41073
Newberry Bros Coffee (Newport) | 530 Washington Ave., Newport, KY 41071
Point Perk (Covington) | 45 W. Pike St., Covington, KY 41011
Reality Tuesday Cafe (Park Hills) | 1518 Dixie Hwy, Park Hills, KY 41011
Roebling Point Books & Coffee (Covington) | 306 Greenup, Covington, KY 41011
Trailhead Coffee (Newport) | 648 Monmouth St., Newport, KY 41071
VillaMocha (Villa Hills) | 2809 Amsterdam Rd., Villa Hills, KY 41017