Looking for something free (or cheap) to do this summer in Cincinnati? We've got you covered with this list of 50 free and cheap things to do in Cincinnati for the summer of 2019.
Get Movin' with these active events:
Skip the gym and exercise outdoors this summer at a Great Park! Free classes, fresh air and expert instructors from YMCA of Greater Cincinnati make it easy to start a new routine for a better you. Locations and time to be released shortly.
Head to beautiful Summit Park (City of Blue Ash) for some action packed activities: H.I.I.T. (high intensity interval training) on Mondays (5:30pm), Crossfit on Tuesdays (5:30pm), Yoga on Wednesdays (5:30pm) and Sundays (9am), and Zumba on Sundays (10:15am)
Grab your dancing shoes and head to Fountain Square on Thursday evenings for "Salsa on the Square".
Move it with Workout on the Green at Washington Park: Tuesdays and Wednesdays with Rooted Flow Yoga, Dance Fitness, Bootcamp, and Barre3.
Weekends Workouts at Washington Park features rotating fitness classes led by licensed YMCA instructors, Saturdays 9-10am.
Kids Bowl Free at Batavia Bowl, Eastgate Lanes, S&S Western Bowl, Heid Bowling Lanes, Stones Lanes, Madison Bowl, and Colerain Bowl; must register online; full details at Kids Bowl Free
Put your dancin' shoes on and head out to Ault Park in June for their Summer Music Festival (live music too)

Movies, movies, movies! Catch these free flicks:
Enjoy free kids' movies on several mornings at the Kenwood, Mariemont, and Esquire Theatres.
Washington Park is hosting Summer Cinema – a series of Wednesday night movies in the park.
Deerfield Township offers "Movies in the Park" on select Fridays during the summer. June 28 ("Herbie Fully Loaded"), July 26 ("Bumblebee"), Aug 23 ("Christopher Robin"), Sept. 27 ("Mary Poppins Returns").
Colerain Township is offering free movies as part of their Movies in the Park Series
Anderson Township Park District hosts "Movies in the Park" at Beech Acres. 2019 dates include May 31 ("Ralph Breaks the Internet") and August 23 ("How to Train Your Dragon: The Hidden World").
Spring Grove Cemetery and Arboretum offers some free outdoor movies – It's a Date Night Movie Night on June 14 ("Mama Mia – Here We Go Again").
Summer classic movies will be featured as part of "Cinema in the City" at Seasongood Pavilion; live music too! June 6 is a Mama Mia Sing Along, July 19 is Men in Black with music from Sound Body Jazz Orchestra, and August 16 is Auntie Mame with music from Jake Speed and the Freddies.
Liberty Center offers Movies in the Park on Tuesdays starting at dusk (June 4 – August 27, 2019)
Cinemark Cinemas in Western Hills and Milford have a Summer Movie Clubhouse deal – $1 per person per show. Western Hills are on Wednesdays at 10am and Monday and Thursday (June 6 – Aug. 8). See the line-up here.

Bring the family:
Take a spin on Carol Ann's Carousel at Smale Riverfront Park this summer; buy a token for a ride for just $2; stick around Smale Riverfront Park for all kinds of free family fun including huge swings, playgrounds, walking paths, water playgrounds and more.
Enjoy $1 admission at The Cincinnati Zoo for "Macy's Kids, Cultures, Critters and Crafts Festival" on July 17, 2019 (10am-6pm); parking is $10
Sharon Woods has an indoor playground – Adventure Station; park sticker required* and admission is charged (2019 = $4.50 per child ages 2-12, kids under the age of 2 are free)
Parky's Playbarn, located at Parky's Farm in Winton Woods, is a former dairy barn has been converted into an indoor, farm-themed, accessible playground; park sticker required* and admission is charged (2019 = $5/child , free for adults and kids under 2)
File these under "You've got to see it to believe it!":
Head to "America's Cardboard Boat Racing Capital" for the Cardboard Boat Regatta, New Richmond; this is part of River Days: August 2-4, 2019
Watch the hot air balloons light up the sky at Coney Island's "Balloon Glow" followed by Rozzi fireworks over Lake Como; July 3; admission to the park is free, parking fees do apply
There's no shortage of free tunes:
Anderson Township Parks hosts free concerts in the parks on Mondays starting June 2019; Beech Acres Park Amphitheater; free, 7-9pm. Schedule to be released in May.
Enjoy Roots Revival, an evening of free Bluegrass, Roots, and Americana music over at Washington Park's bandstand. Thursdays, 7-9pm starting May 30, 2019.
Head to Washington Park for Friday Flow, a free R&B series , 7-10pm starting May 31, 2019.

Rockin' The Roebling Summer Concert Series is happening on Thursdays on the Schmidlapp Lawn (next to Moerlein Lager House), 6-10pm.

The City of Blue Ash has free concerts on Tuesday nights at 7pm (Blue Ash Nature Park) and Friday nights at 8pm (Blue Ash Towne Square).
Sawyer Point Summer Concert Series gives us another riverfront option. Catch some live music on select Fridays and a few Tuesdays this summer.
Newport on the Levee has its Summer Concert Series featuring live music on the large patio every Thursday evening (7-10pm)
Spring Grove Cemetery and Arboretum has a few summer concerts include the The Trouble with Tina Band on June 12, Second Wind Band on July 10, and Big Trouble Blues Band on August 14
Butler County wants to help you out on Wednesdays with their "Hump Day Concert Series", May 29 – August 14 at Voice of America MetroPark, 7-9pm (park pass required, click here for info)
SummitFest the premier country music festival. Come hear Lee Brice, with Tyler Farr perform for audiences at this free, family-friendly country music festival. June 8th, 2-11 pm at Summit Park.
Enjoy "The Takeover" on the Square at Union Centre, 6-9pm on Thursday evenings, June 6 – August 29 2019. Rain cancels.
Wednesdays in the Woods features free concerts at the Burnet Woods Bandstand; Wednesdays (May 29 til August 7) at 7 pm at CCAC.
The West Chester Concert Series happens at Keehner Park, 7-9 p.m. on select Saturdays from June 1 to Labor Day at the amphitheater. Guests are welcome to pack a picnic for the evening.
Concerts on The Square at Liberty Center on Wednesday nights from June 5 til Aug 28 from 6-9 pm.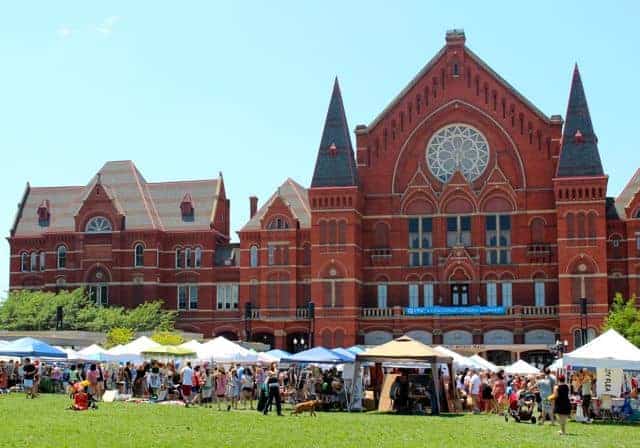 Enjoy the arts:
Shakespeare in the Park kicks off with free community performances in June. Selections to be released by May 27, 2019.
Cincinnati Opera in the Park offers a free outdoor concert on June 9, 2019.
The City Flea blankets Washington Park with indie crafters, great food, and more (no admission). Summer markets include May 18, June 15, July 20, August 17 + Kids Market.
Enjoy the sounds of the Kentucky Symphony Orchestra with their Summer Series at Devou Park – select Saturday's this summer.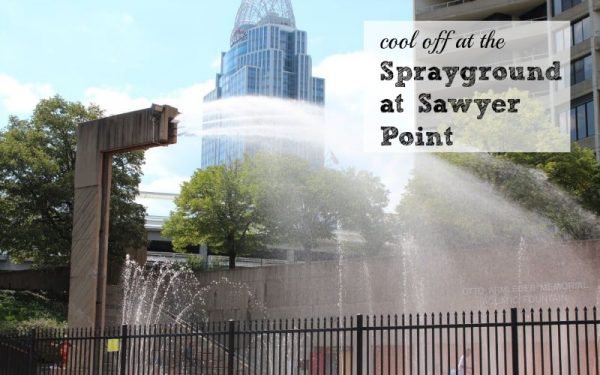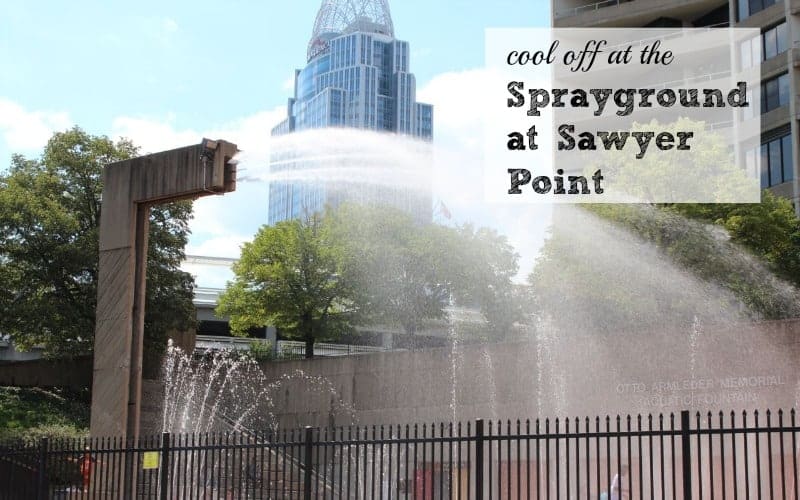 Can you hit up all of these water playgrounds this summer?

Washington Park (free)
Smale Riverfront Park (free)
Armeleder Memorial Sprayground, Sawyer Point – pictured above (free)
Parky's Ark at Winton Woods*, admission charged
Parky's Wetland Adventure at Woodland Mound*, admission charged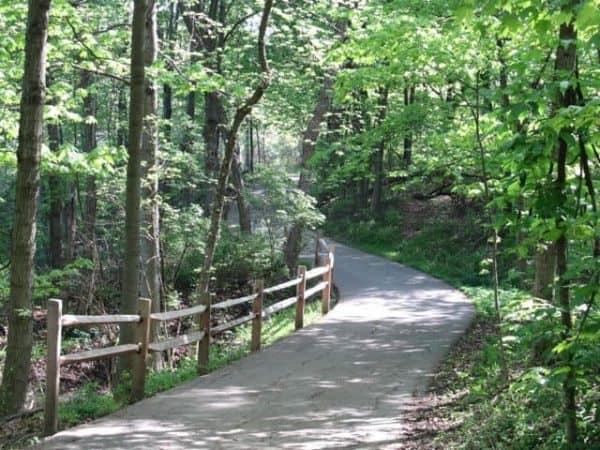 Sharon Woods, Hamilton County Parks
Cincinnati area parks got it goin' on!
Find LOADS of free Great Parks of Hamilton County Park District* events on their Event Calendar (park sticker required for admission to park)
The City of Cincinnati Park District offers many free and low cost events
Many parks have Disc Golf courses

Other activities and events:
Learn to Geocache and you'll have something to do all summer – Geocaching for Beginners
Enjoy live performances from Natalie Brady and the Nite Owls at 5:30pm and headliner Kansas at 8:30pm plus 35-minutes of Rozzi fireworks at "Red, White, and Blue Ash" . Event runs 4-10:30pm on July 4, 2019. Free admission.
Tour Spring Grove Cemetery under the full moon with their 'lanterned' guides for a unique view of the Historic sections of the grounds IN THE DARK. July 13, 2019. Advanced registration required.
Discounts and freebies for major attractions:
The Cincinnati Museum of Art offers free general admission everyday and parking is free.
The Contemporary Arts Center offers free admission to the galleries.
* Great Parks of Hamilton County requires a park sticker to enter the park. Park stickers are available at a manned station as you pull into each park. Get the prices and details here.
All events were accurate at the time of this posting but things do happen and events do occasionally get canceled or postponed. You should always double check with the event source before you head out the door. Links for each event are provided so that you can be sure the date is still accurate before you head out.