If you're looking for a reason to take a road trip through the great state of Ohio, look no further than a covered bridge driving tour. With more than 100 covered bridges spanning the state, Ohio is a great place to admire these historic gems. You'll find them dotting the landscape from north to south, east to west.
Ohio has big ones – in fact we have the largest multi-span covered bridge in the United States (Ashtabula's Smolen-Gulf Covered Bridge, 613′ long). And we have small ones too – just look at The West Liberty Covered Bridge (also in Ashtabula County) coming in at just 18 feet!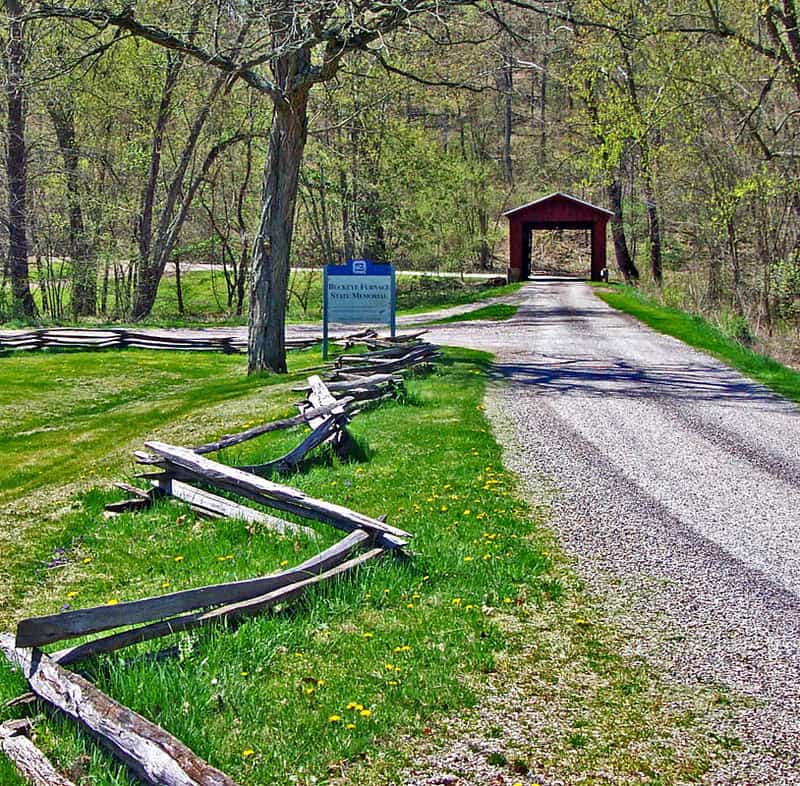 Why was a covered bridge important? A covered bridge is a timber truss bridge that is enclosed by its roof and siding. The enclosure serves to protect the structural elements of the bridge, greatly increasing the bridge's lifespan. Many/most were built at a time when horse and buggy was the main source of transportation and the cover helped to keep the horses from being spooked when crossing water.
Knowing the age of the bridges, it's a marvel to think that even a small number of covered bridges in Ohio are still in use today.
See a number of bridges in one day with these Ohio Covered Bridge Tour maps:
Fairfield County, Ohio
Fairfield County would be a great start for your adventure. The county sits just a bit southeast of Columbus and lays claim to having the largest number of original covered bridges in Ohio with 17 bridges. Fairfield County offers a printable great driving trail for the county's covered bridges and lists more details on their website here. Be sure to tag your pics with #FCBridgeLove!
Ashtabula County, Ohio
Ashtabula takes their love of covered bridges seriously. So seriously, in fact, that they have an entire festival centered around them. The Covered Bridge Festival typically happens in October, a gorgeous time to also admire the fall foliage in Ohio!
Ashtabula County lies on the banks of Lake Erie and is home to 19 covered bridges.
You don't have to wait for the festival to see these beauties though! The county offers a Covered Bridges Tour Map that will help you find them all while you're there. Look for the map legend and then find wineries, barn quilts, and the Ashtabula and Conneaut lighthouses too!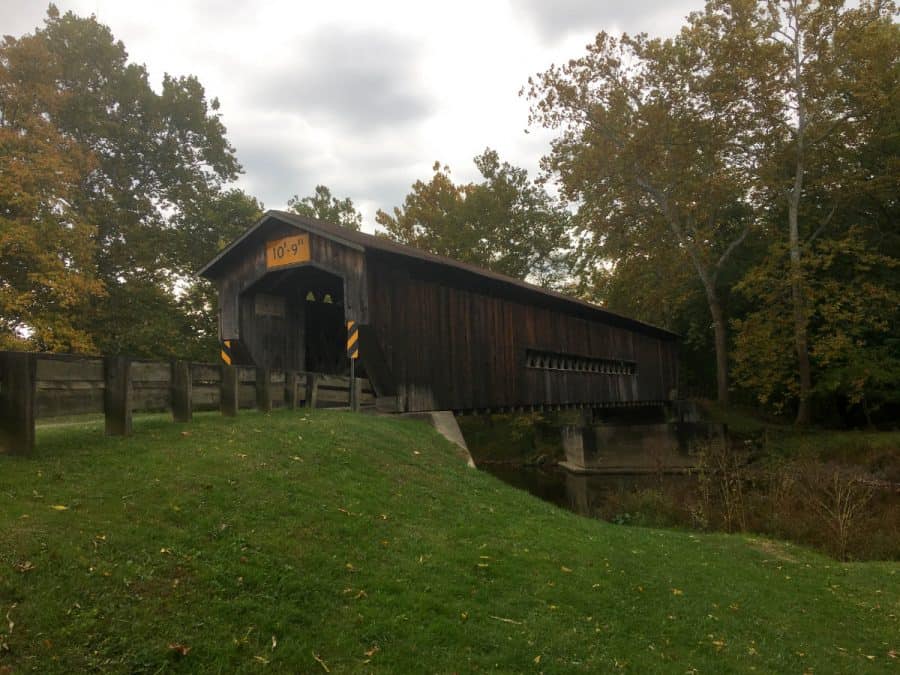 The National Forest Covered Bridge Scenic Byway
Head to southwest Ohio and take a drive along The National Forest Covered Bridge Scenic Byway. You'll follow State Route 26 from Marietta, Ohio to Woodsfield, Ohio. On this trek you'll see four covered bridges along with 35 miles of scenery and history.
You'll find lots of details and stops along the way with the National Forest Covered Bridge Scenic Byway brochure (circa 2016). A larger map can be found here.