Are you ready for some fun on the farm?
Parky's Farm is 100+ acres of farm, playgrounds, picnic shelters, gardens, and animals. Plan a day to wander around the barns, playground, and trails – or swing by for a quick picnic or visit to the giant kids playset.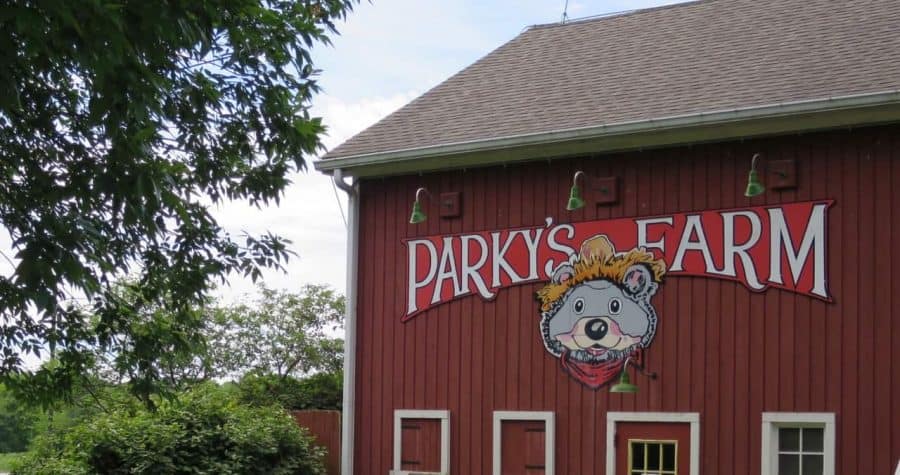 Kids can spend all day exploring a real working farm. Wander up and down the grassy trails and stop at the fences to look at the cows, goats, pigs, turkeys, llamas, and more. When the barn is open, you're welcome to walk inside.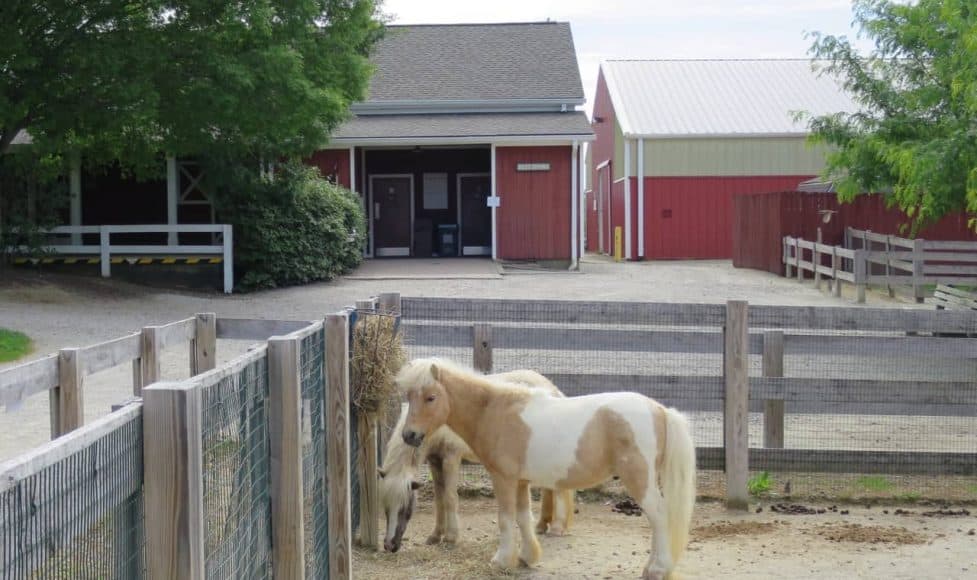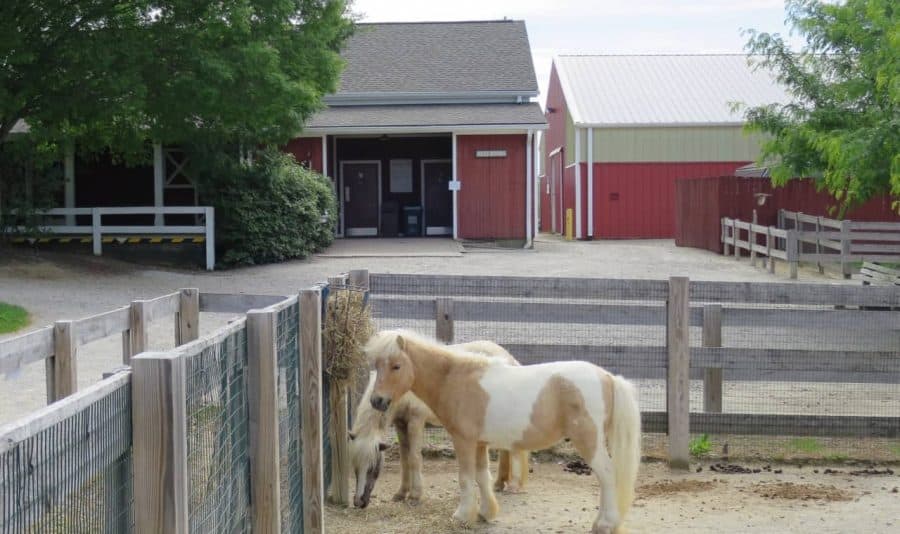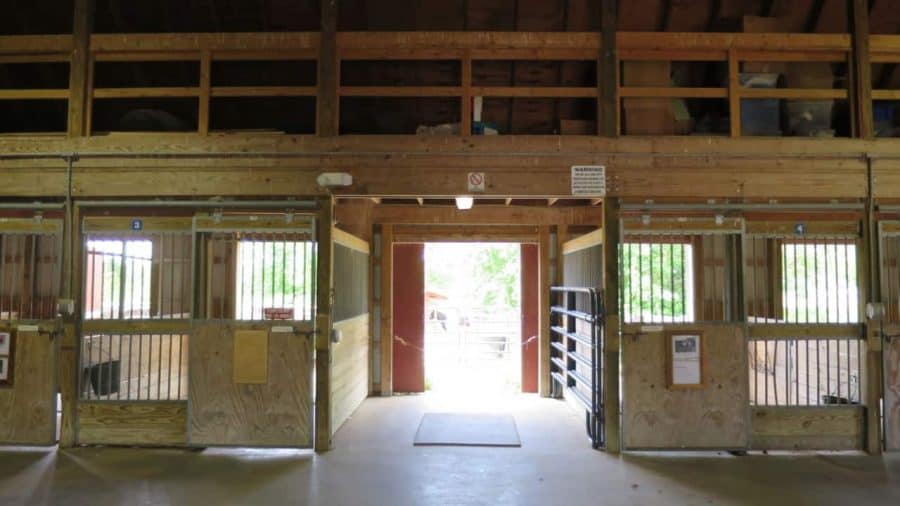 Looking for a bit of outdoor adventure with the littles? Explore all types of natural habitats at the farm. Parky's Farm is home to wetlands, ponds, woods, and a variety of native plants. There's a short wooded path to explore. The path is mulched (not paved) and easy to navigate.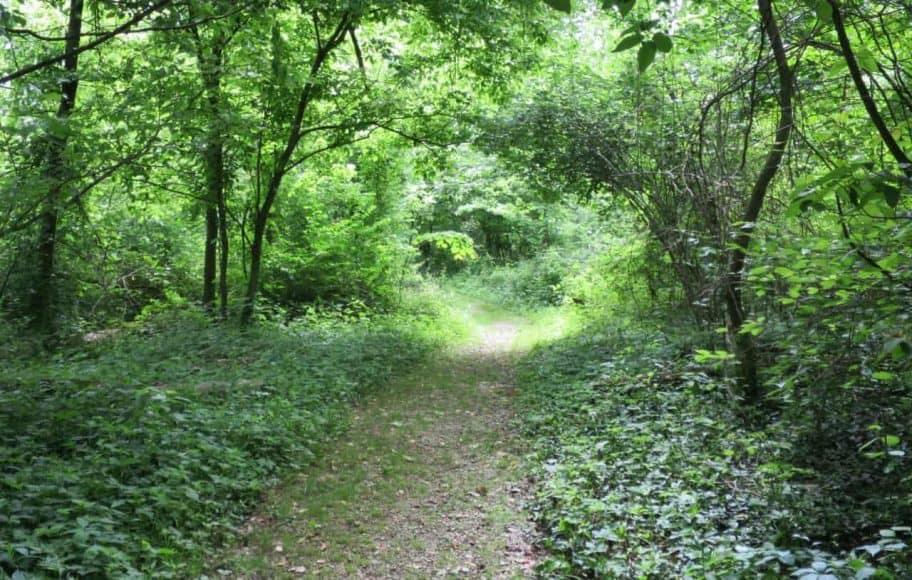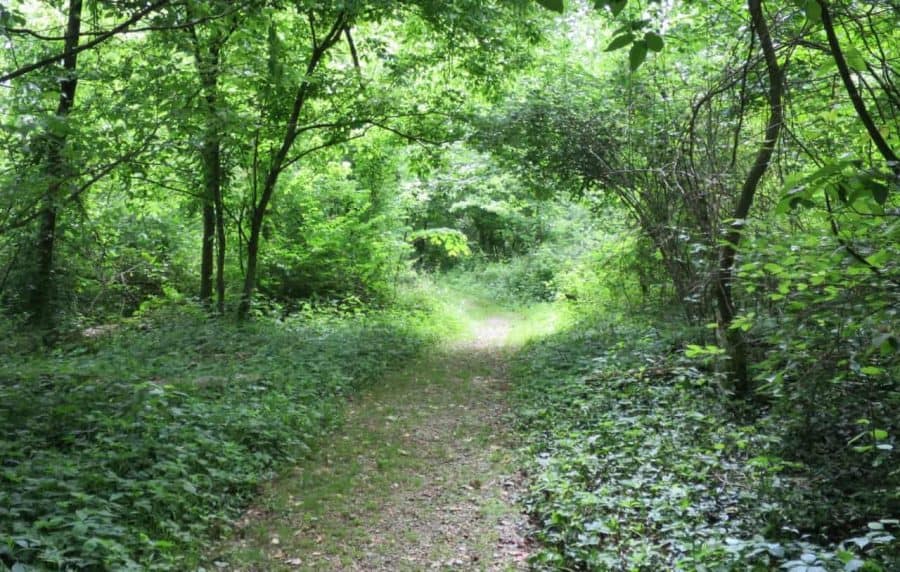 Don't miss the garden areas of the farm. You can pump water for the gardens (vegetables, blueberries, herbs, etc.) and watch as bees buzz around the hives.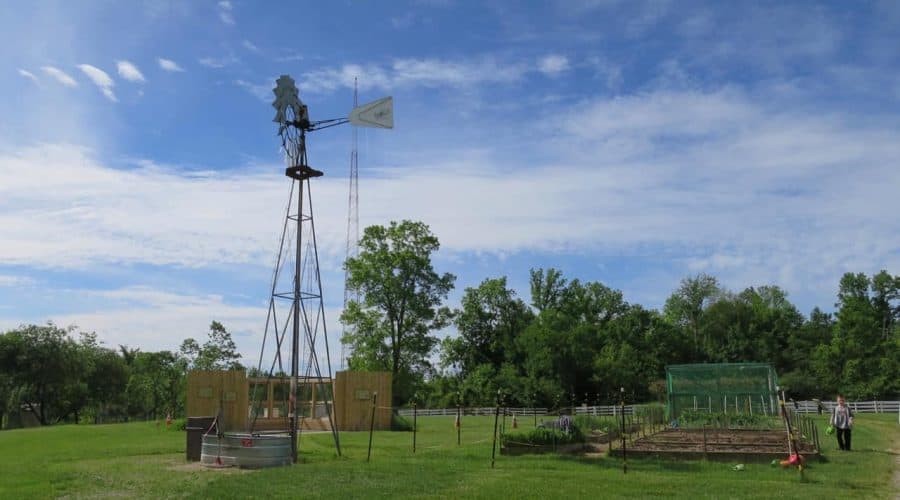 Come prepared for play – as you can see, this is a real working farm. The kids can get wet with the water pump and dirty in the gardens. There was some mud and droppings around the farm so an extra pair of shoes in the car would be a great idea. It's all part of the fun!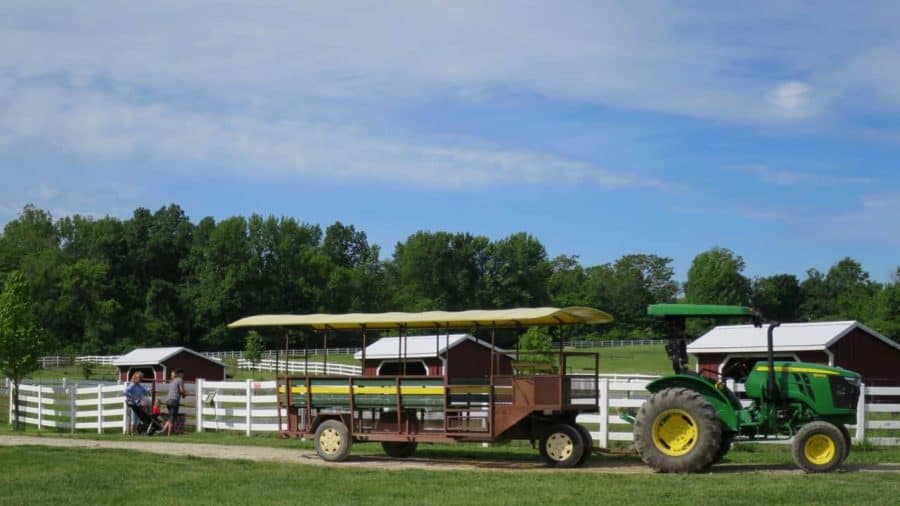 Parky's Farm has a large indoor "playbarn". This former dairy barn has been converted into an indoor, farm-themed, accessible playground for children ages 2-12. Cost is $5.25/child (as of 2020) and kids under 2 are free.
(Parky's Playbarn, admission fee, hours vary, see info here).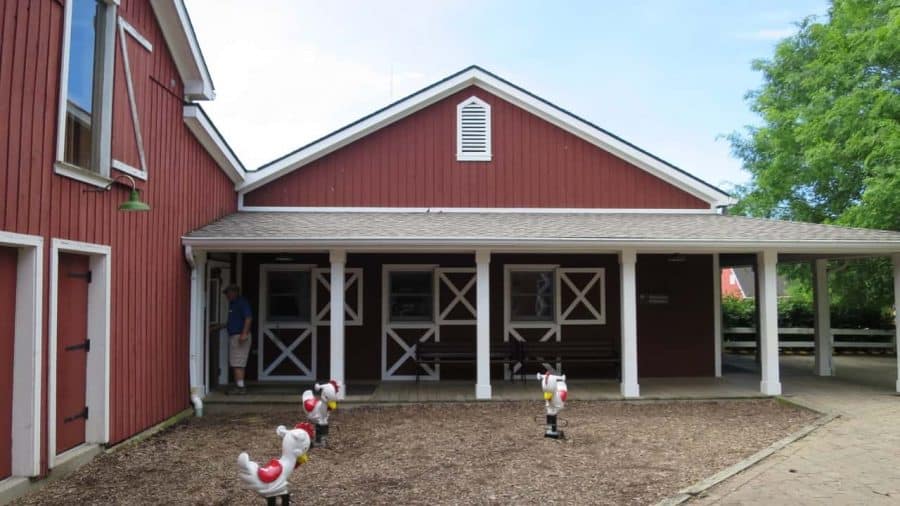 Feel free to pack a lunch. They have a few covered shelters (reservable) with picnic tables. They have plenty of benches around the park and lots of grassy areas if you'd like to stretch out with a blanket.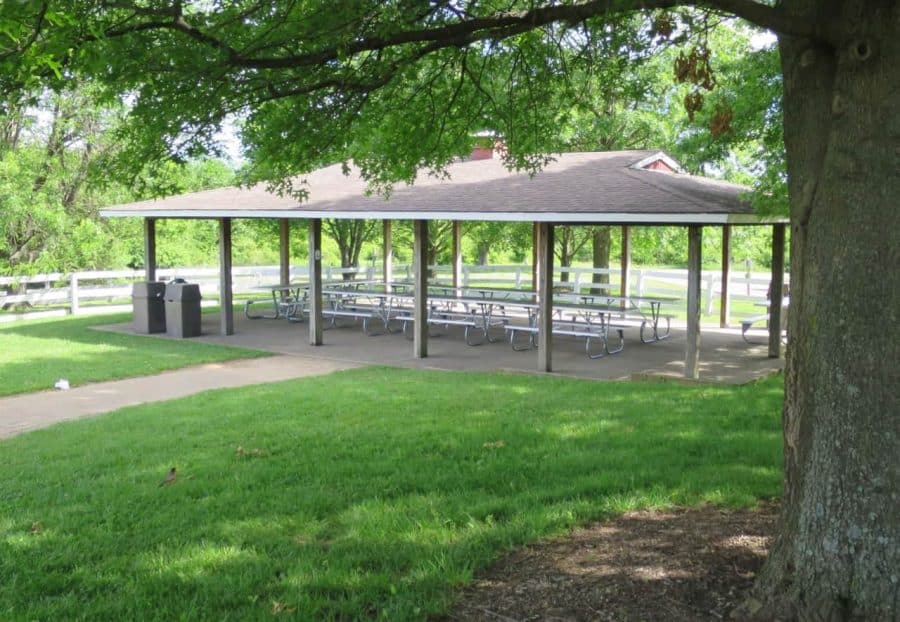 Plan your child's next birthday party at Parky's Farm. Kids can enjoy hands-on animal interactions, play in Parky's Playbarn, and celebrate together in a private party room.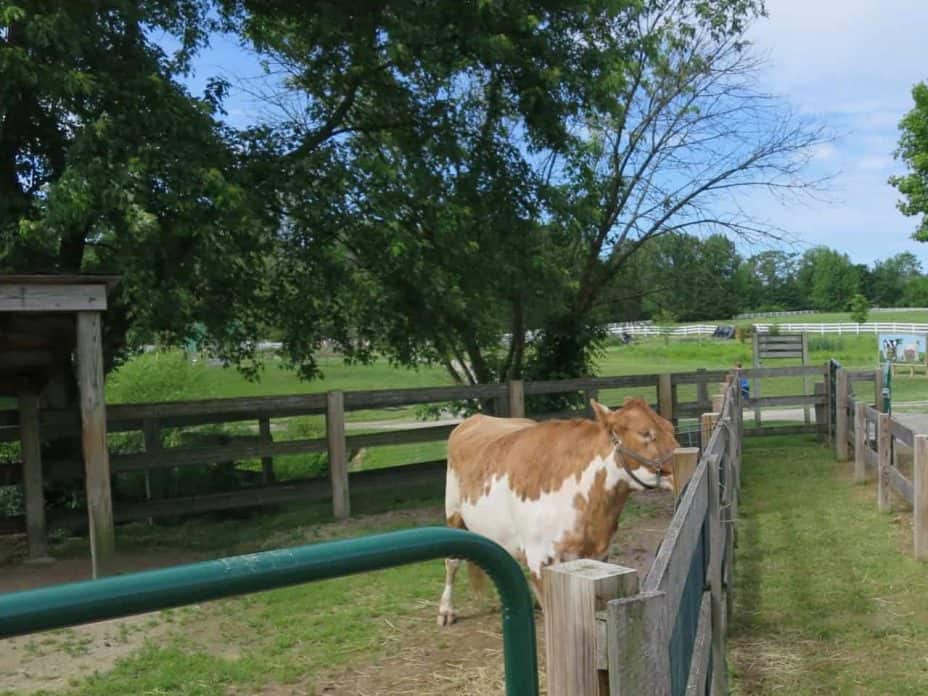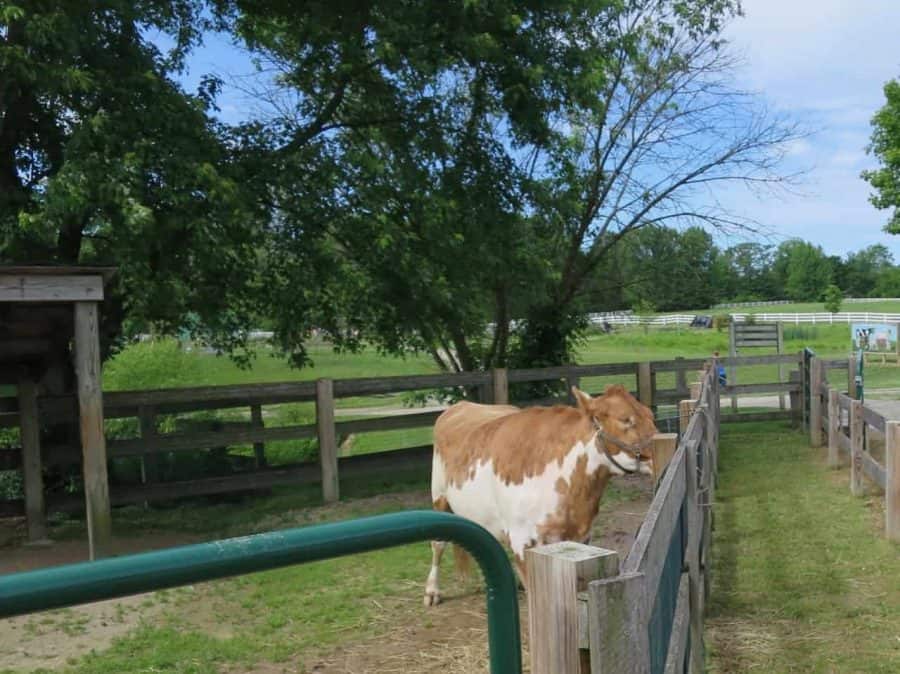 Horse lovers will love watching the horses run around the pastures at Winton Woods Riding Center (WWRC), which is located next to the parking lot on the way into Parky's Farm. This is a year-round horseback riding facility for beginners through advanced riders. WWRC offers group, semi-private and private lessons. The facility also provides access to a scenic horse trail that measures 2.6 miles (one way) for public trail riders to bring their own horses and enjoy.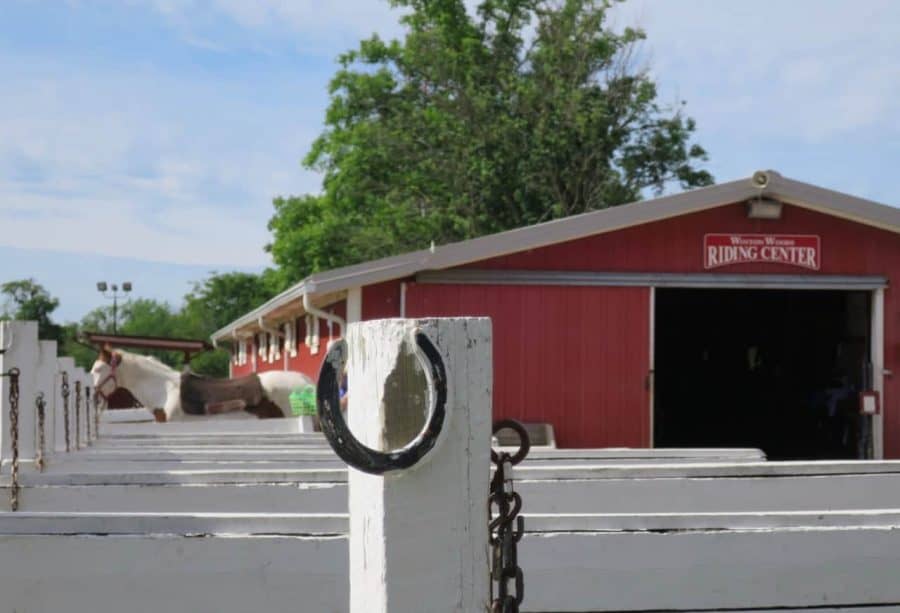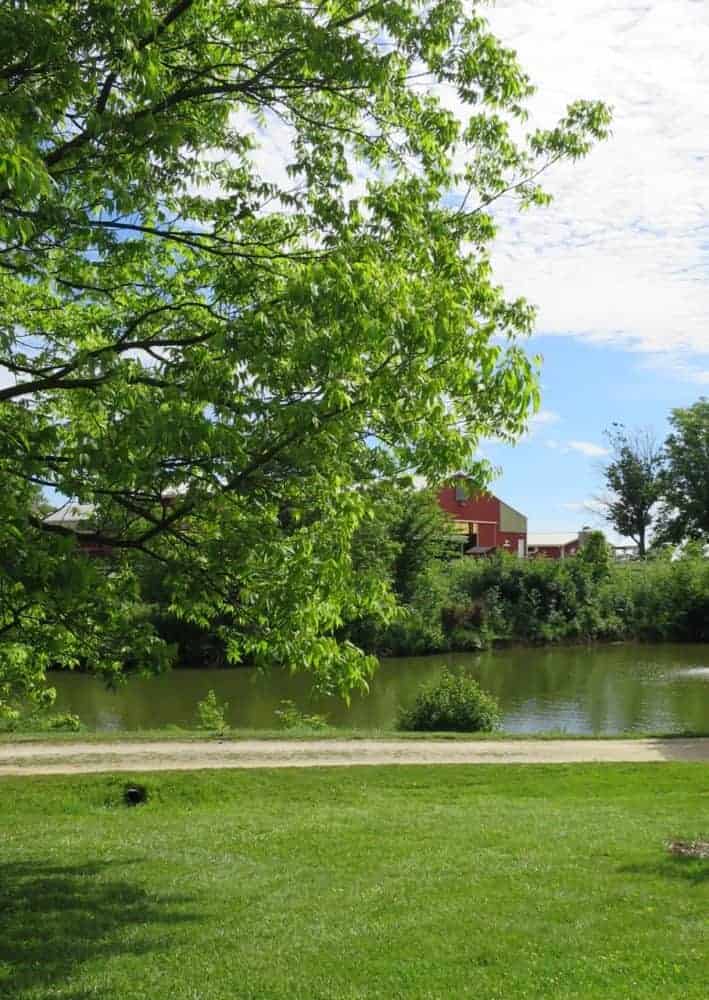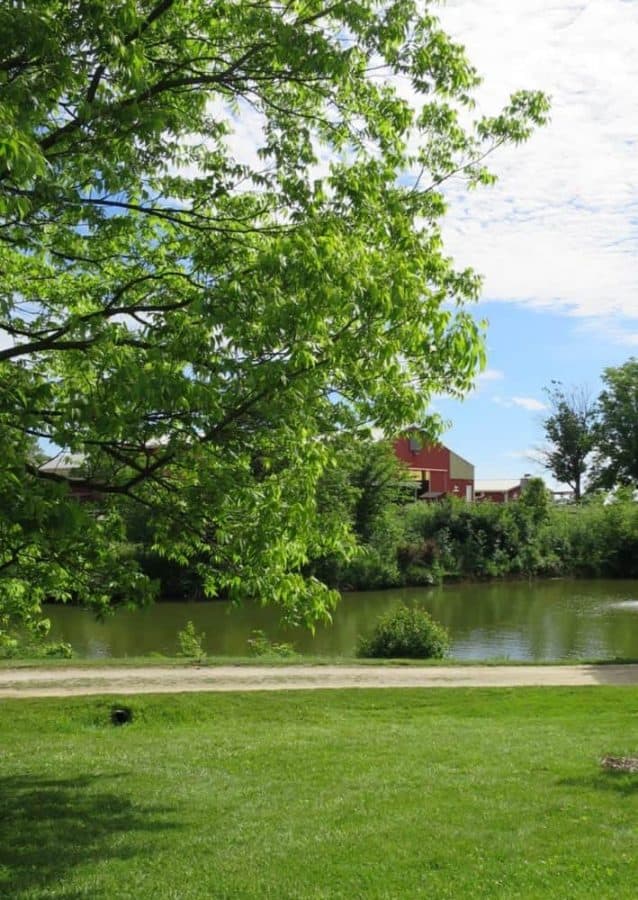 ---
Parky's Farm is located at 10073 Daly Road, 45231
You will need a park sticker for the Great Parks of Hamilton County.
Some programs may include admission to select activities. Please see program descriptions for details.
Restroom facilities are available and close to the Parky's Indoor Play Area.
Parky's Farm is part of Winton Woods, a 2000+ acre park with 2.6 miles of paved trails, boating and fishing, a campground, a waterpark, a 1.1 mile fitness trail, basketball courts, and a horse trail.