Fall is upon us! And what better way to usher in the crisper autumn days than with some apple picking in Cincinnati?
Whether you want to make some homemade apple pie, take some Instagram-worthy fall pictures, or are just looking for a fun fall activity, these Cincinnati area apple orchards should definitely be added to your fall bucket list.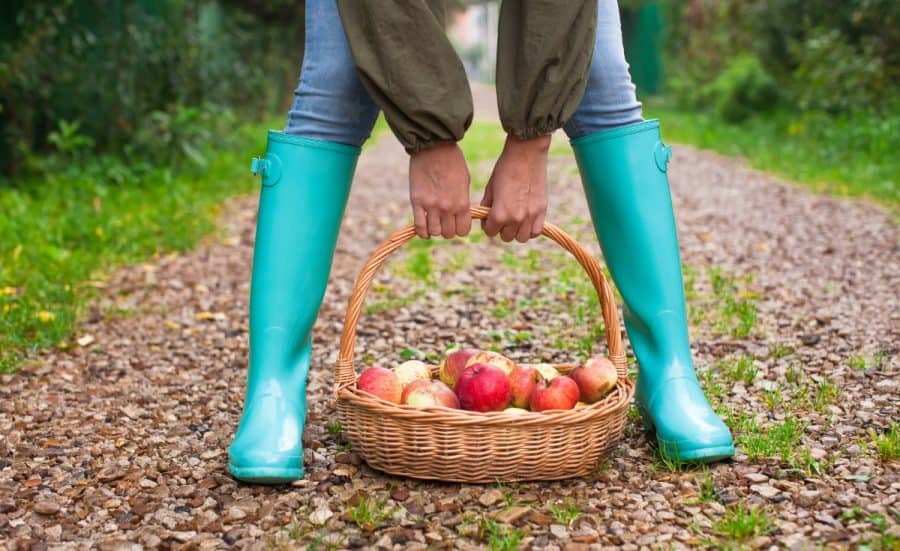 When does apple picking season start in Ohio?
Apple picking in Ohio typically starts as early as September 1st and goes through the end of October. Sometimes, you'll be able to find them as early as July and August.
Tips for Apple Picking
Wear outdoor boots or shoes that are okay to get muddy
Keep some extra towels in your car to wipe off any dirt and mud when you're done at the orchard, or to place on your car seats for the drive home
Leave some extra room in your trunk – most of these orchards also have pumpkins and other farm fresh produce to take home with you!
Apple Picking in Cincinnati / Area U-Pick Apple Orchards
Irons Fruit Farm
Address: 1640 Stubbs Mills Road, Lebanon, Ohio 45036
Distance from downtown Cincinnati: 35 miles
The orchards at Irons Fruit Farm grow the following apples: Lodi, Transparent, Gala, Paula Red, McIntosh, Cortland, and Stayman Winesap apples. Each variety has a different window for U-Pick availability, so keep a close watch on their Facebook page so you'll know when to visit. The general time frame for each type of apple can be found over here on their website.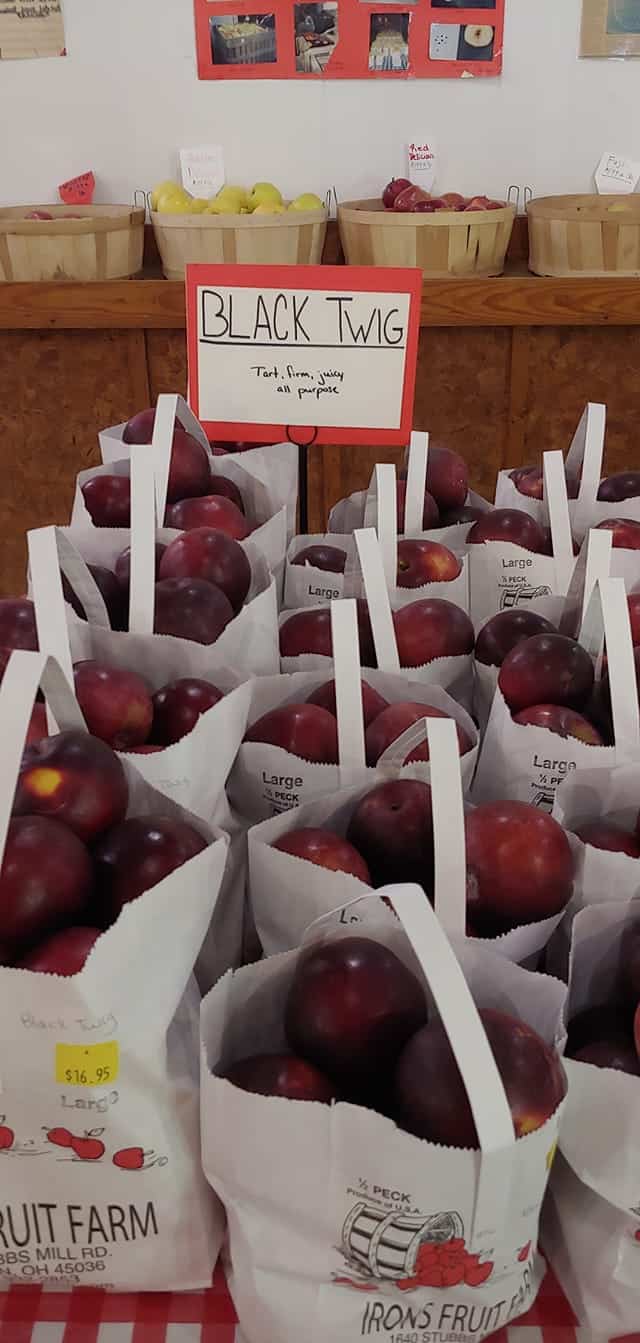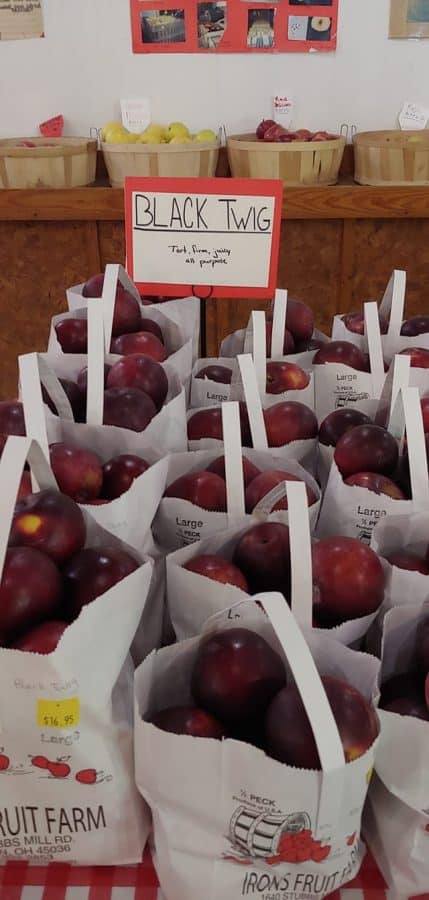 If you can't make the U-Pick times, apples are also available in their Market & Bakery during apple season. From September – February, you can also pick up apple cider, apple butter, applesauce, caramel apple kits, and more farm fresh foods!
---
Address: 5474 North State Route 48, Lebanon, Ohio 45036
Distance from downtown Cincinnati: 39 miles
For over 60 years, Hidden Valley Orchards has offered homegrown fruits, vegetables, seasonal U-Pick crops and fun activities at their farm in Lebanon, Ohio.
Apple picking at Hidden Valley Orchards is projected to start in August this year. Keep an eye on their Facebook page for the most up-to-date U-Pick info for HVO.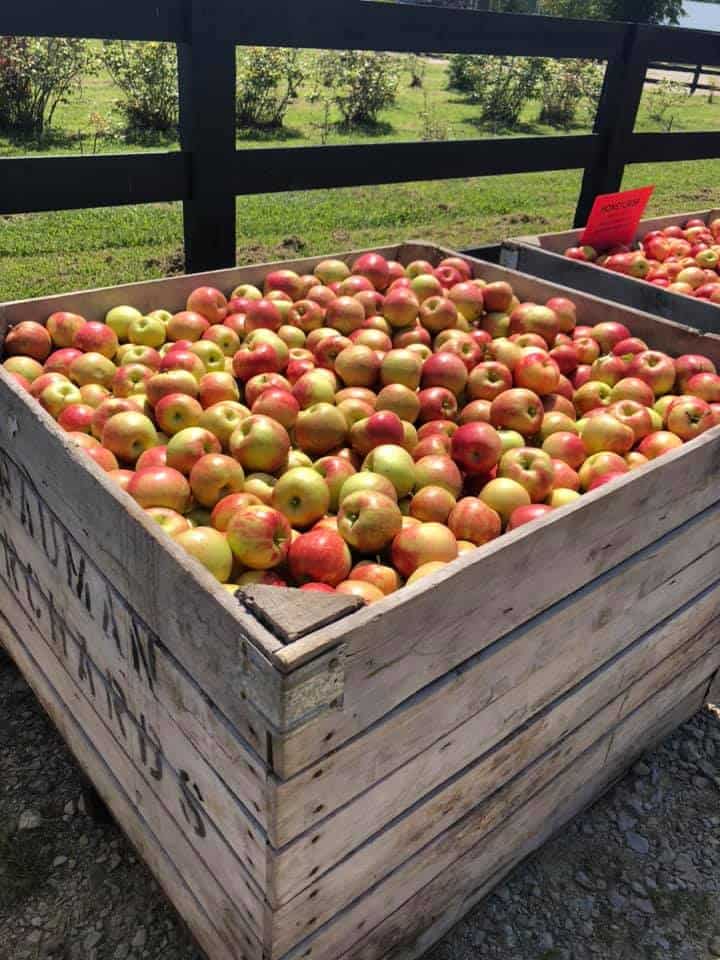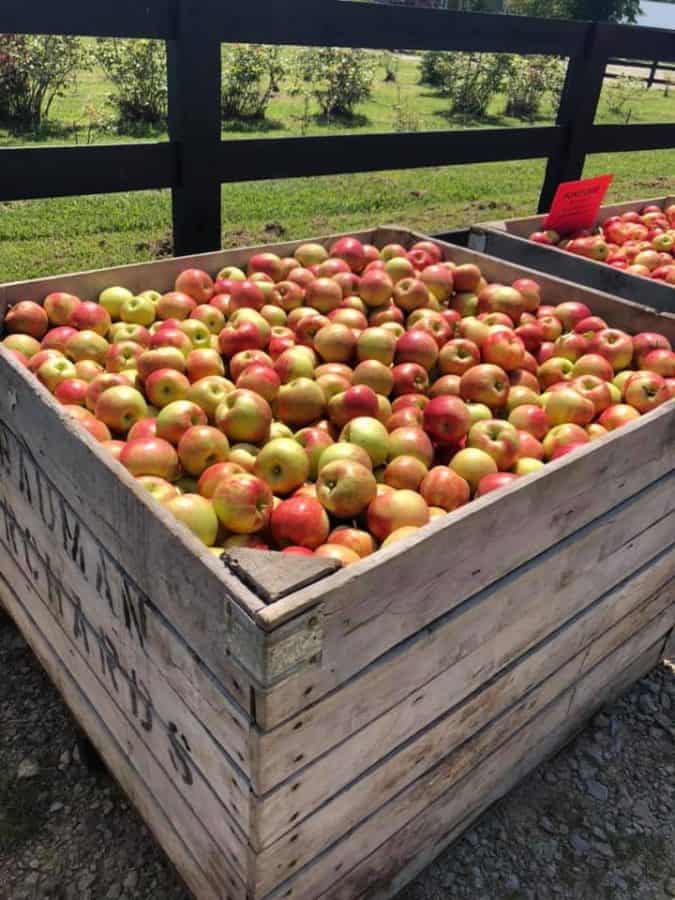 While you're there, be sure to swing by The Crate Room for some HVO hard ciders, and grab some soft service ice cream at The Coop for the little ones!
---
McGlasson Farms
Address: 5832 River Road, Hebron, Kentucky 41048
Distance from downtown Cincinnati: 20 miles
McGlasson Farms is a sixth-generation fruit and vegetable farm located in Northern Kentucky. In addition to apple picking, this farm has a market where you can buy already picked apples and other fresh produce.
The orchards are open on weekends in September for U-Pick Apples
Varieties are available on a first-come first-serve basis and include the following: Red Delicious, Golden Delicious, Jonathan, Gala, Granny Smith, Winesap, Rome Beauty and Ida Red.
Keep up with the season over on the McGlasson Farms Facebook page. Any other questions? Call ahead at (859) 689-5229.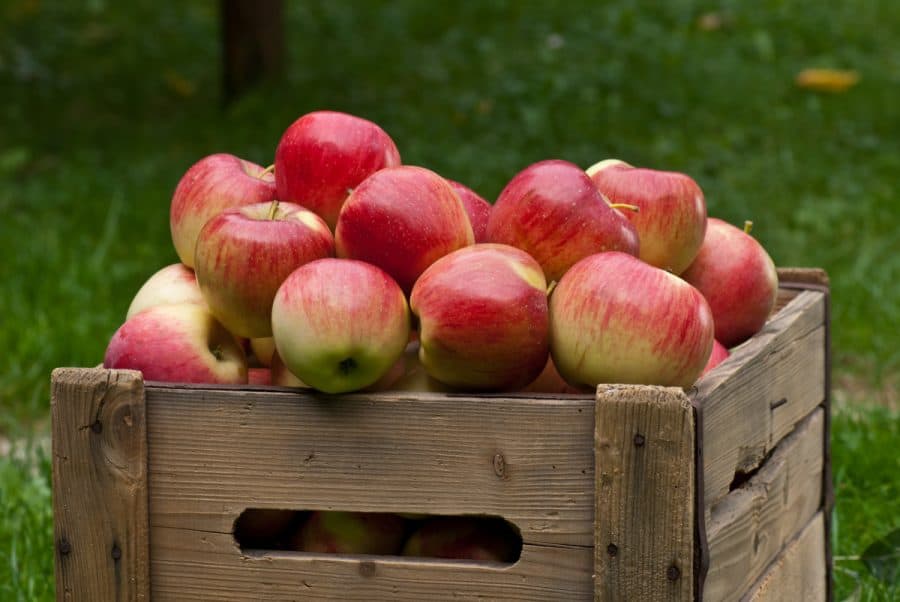 ---
A&M Farm Orchard
Address: 22141 OH-251, Midland, Ohio 45148
Distance from downtown Cincinnati: 45 miles
A&M Farm Orchard updates their Facebook page regularly to let you know when they will be open for apple picking and the varieties of apples that are ready to be picked. They usually also have pumpkin, squash, and gourds available for picking so you can get the full fall experience while you're there!
Stop in the Apple House to pick up in-season apples if you want to take some extras home. Last year, A&M Farm Orchard sold the following apple varieties: Jonathan, Gala, McIntosh, Cortland, Honey Crisp, and Early Blaze.
---
Tuken's Orchard & Farm Market
Address: 15725 Dayton Eaton Pike, West Alexandria, Ohio 45381
Distance from downtown Cincinnati: 56 miles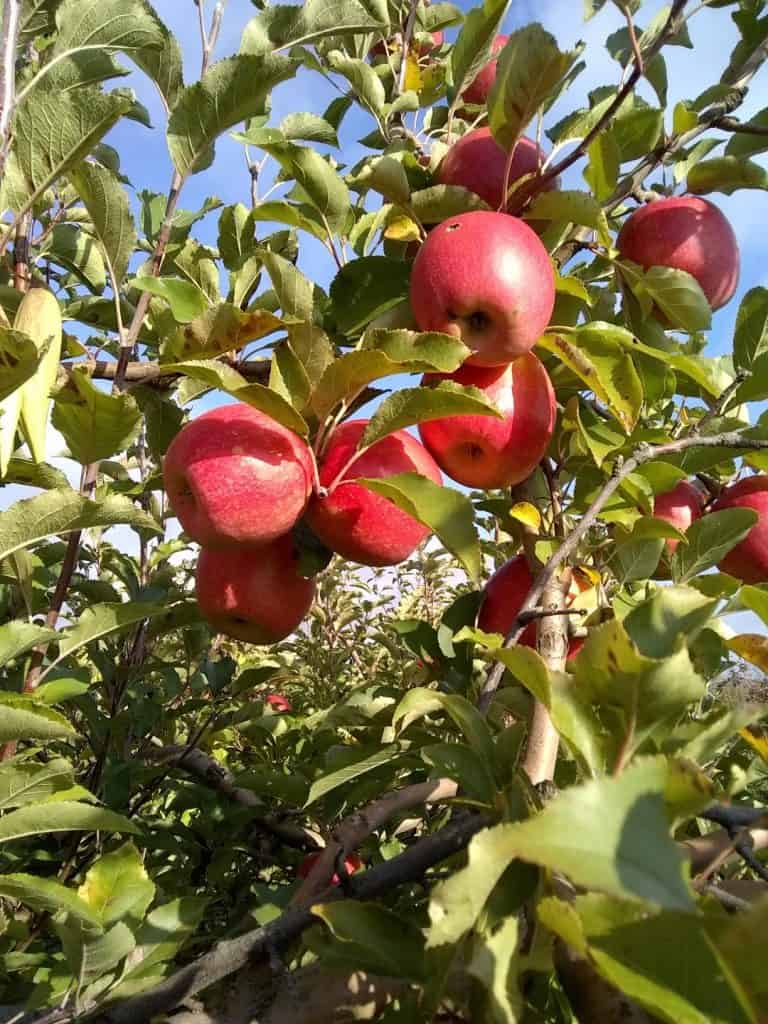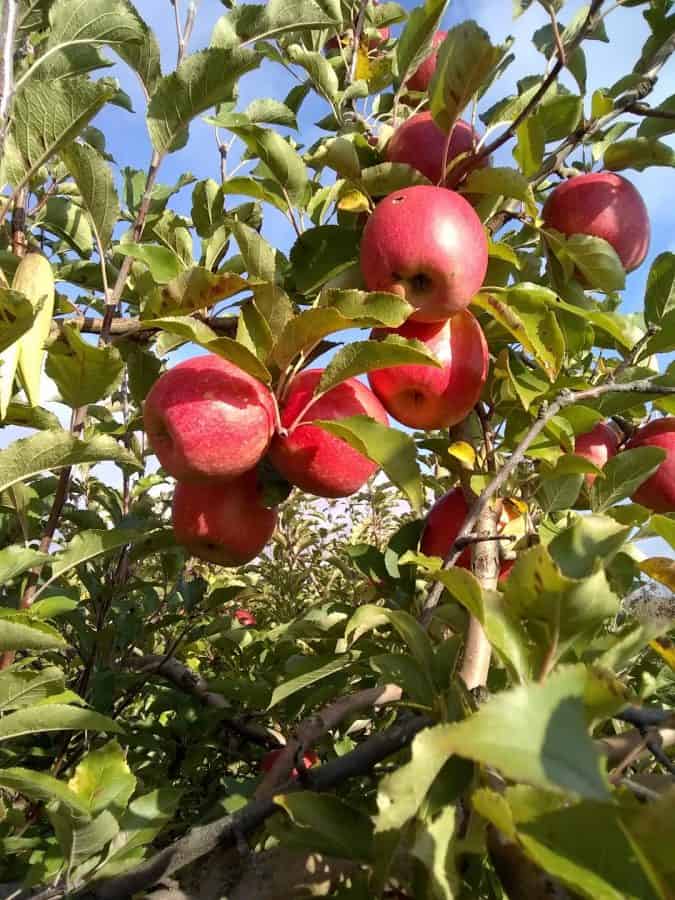 Tukens Orchard & Farm Market has over 25 varieties of apples available from July – November. Check their Facebook page for updates on when apples are ready for picking. Last year, U-Pick was available for the following varieties: Red, Golden Delicious, Braeburn, Ida Red, Sun Fuji, Pink Lady, Cameo, Granny Smith, Sun Crisp, Gold Rush, and Winesap.
Pumpkins are usually available at the same time as the apples in October, as well as mums, gourds, straw, and Indian corn. If you can't get enough of the apples, you can also take home some freshly pressed apple cider and cider donuts.
---
You might also enjoy: 8 of the Best Sunflower Fields Near Cincinnati
Monnin's Fruit Farm
Address: 8201 Frederick Pike, Dayton, Ohio 45414
Distance from downtown Cincinnati: 63 miles
Monnin's Fruit Farm has over 20 varieties of apples to pick between July and November. The farm designates areas for apple picking so that you can be sure you'll be able to find plenty apples while you're there. Monnin's Market also sells freshly picked produce, Amish baked goods, jellies, cheese, and candies. Note that this farm is cash or check only.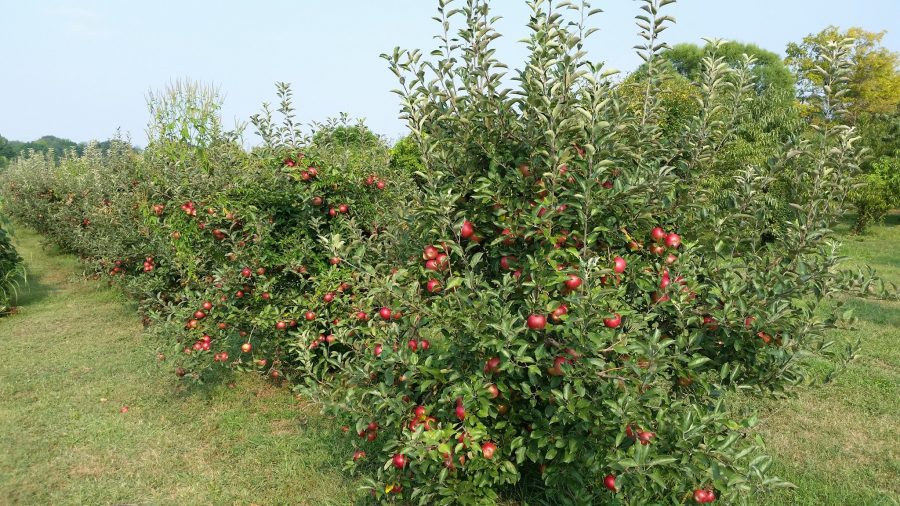 The farm also has a beautiful sunflower field to round out their fall aesthetic. You'll definitely want to take some pictures while you're there!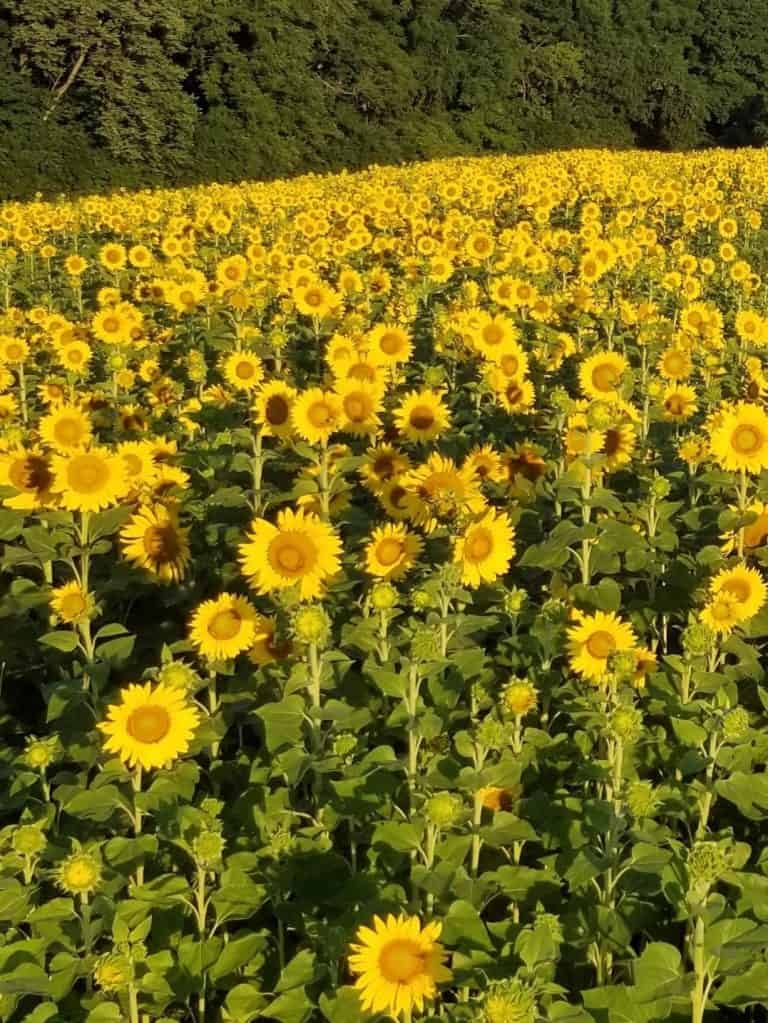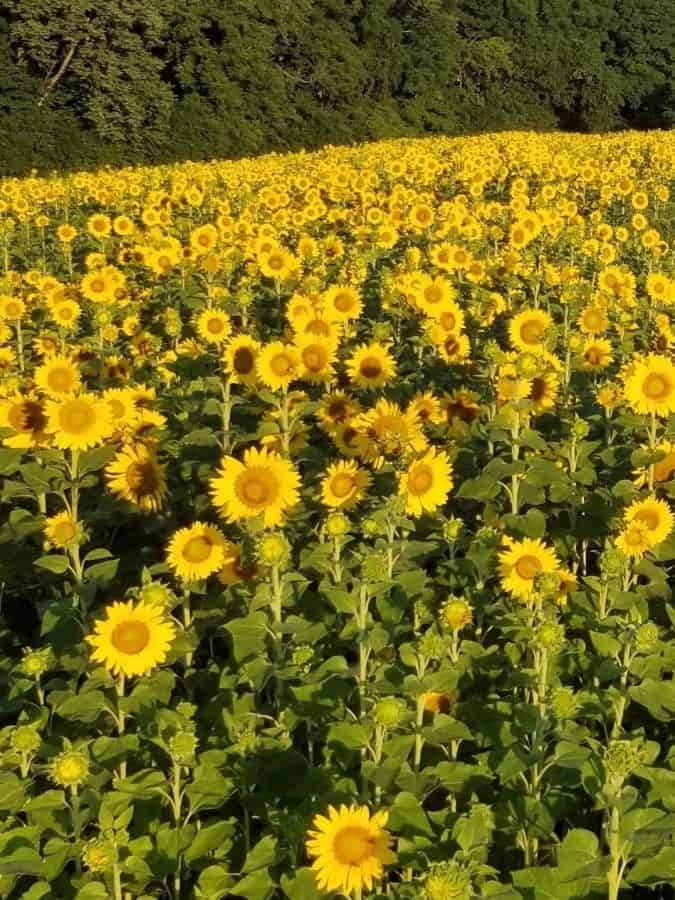 ---
Wesler Orchards
Address: 9319 Wesler Road, New Paris, Ohio 45347
Distance from downtown Cincinnati: 69 miles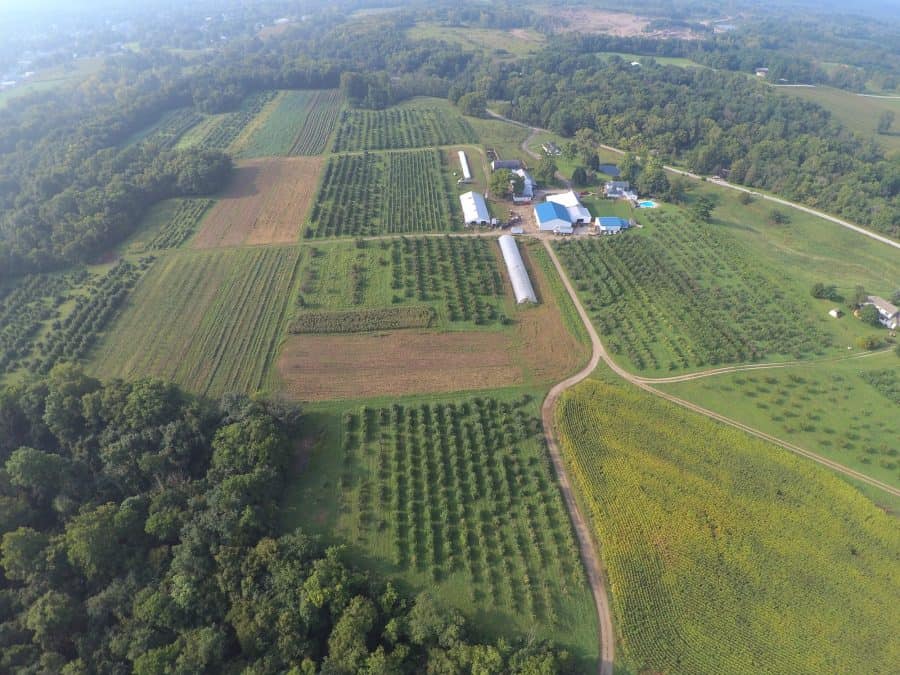 Labor Day marked the beginning of the apple picking season in 2019. They announced the kick off on their Facebook page, so be sure to give it a follow! Last year's apple varieties included: Turley, Stayman Winesap, Rome Beauty, Granny Smith, Red Delicious, Golden Delicious, Mitsu, Melrose, and Ida Red.
Did you know grape season is around the same time as apple season? In addition to apple picking, Wesler Orchards also has some U-Pick grapes. Depending on when you visit, you may be able to pick from two sweet treats while you're there!
---
Karnes Orchard
Address: 8200 Worley Mill Road, Hillsboro, Ohio 45133
Distance from downtown Cincinnati: 70 miles
Karnes Orchard is truly a family tradition – not just for its visitors, but the orchard itself. First planted in March of 1876, the orchard has been in the Karnes family for seven generations and is worth the drive from Cincinnati.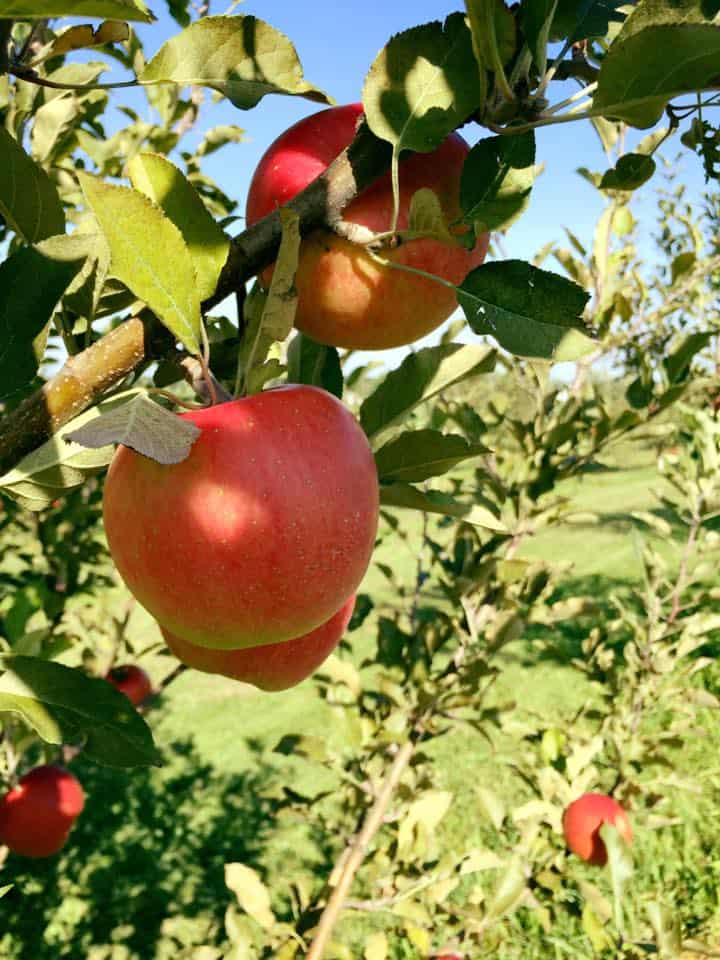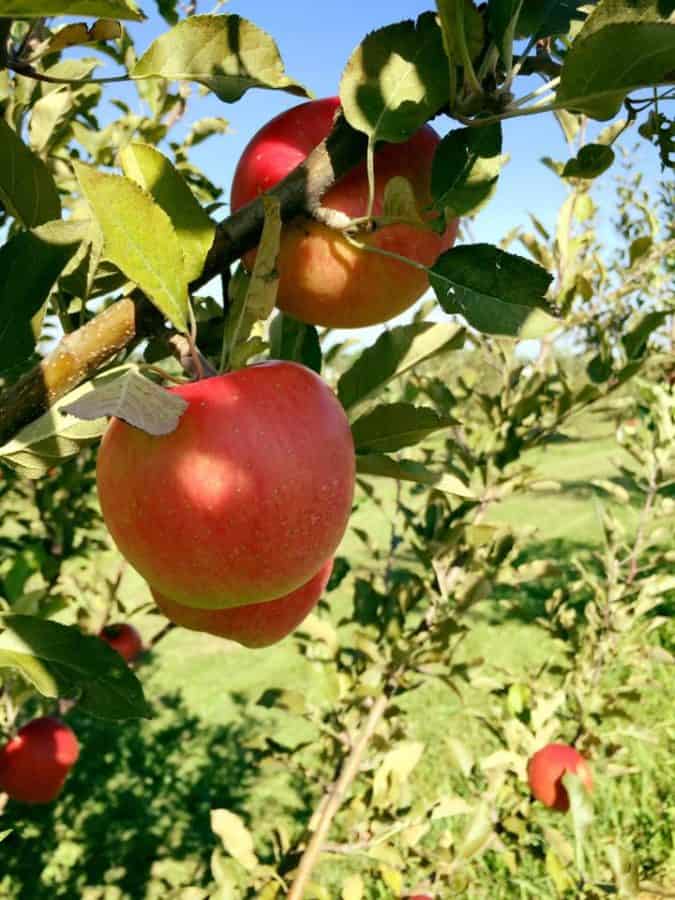 With 30+ varieties of apples, you'll be able to enjoy apple goodness from August – Ocbtober. Their Facebook page offers the latest on what's ready to pick.
To learn more about apples and the harvesting process, call ahead and schedule a guided apple tour. You'll get to see and learn about the grading and packing facility, cider mill, and farm market. Tours are available September through November, and last about an hour.
---
Pringles Orchard
Address: 2697 Pringle Road, Goshen, Ohio 45122
Distance from downtown Cincinnati: 35 miles, about 50 minutes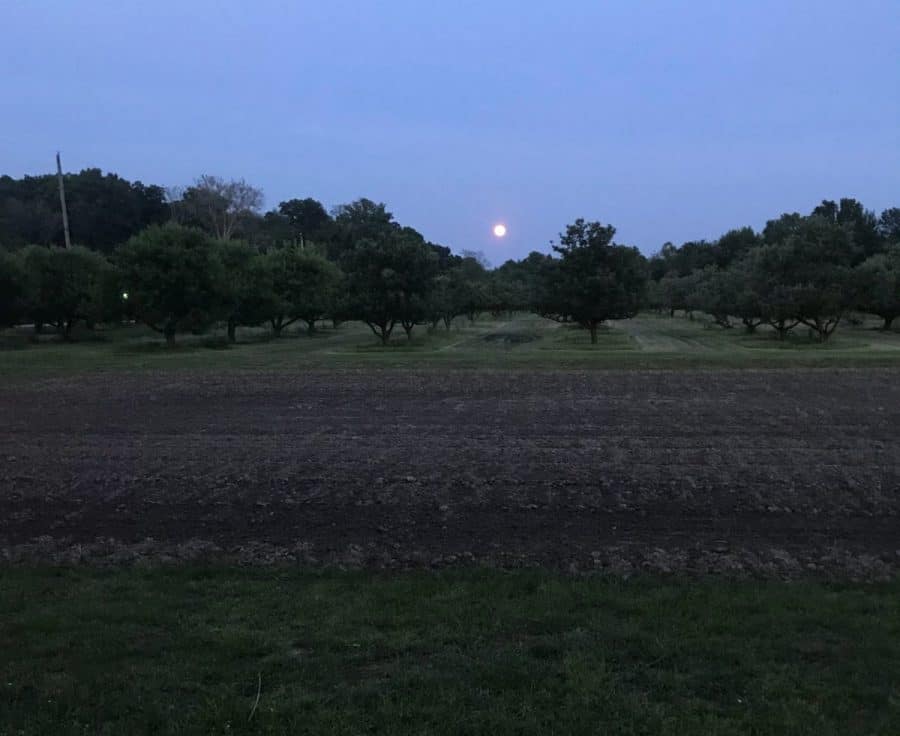 AppleFest 2022 is scheduled for October 1st. They usually offer apple picking around the time of Applefest but details have not been shared on that yet. Watch their Facebook page (link below) for updates.
---
What can you make with farm fresh apples?
Take homemade apple dishes to the next level after you've been apple picking! Here are some ideas for what to do with those hand-picked apples:
Apple Pie
Applesauce
Caramel Apples
Apple Crisp
Apple Butter
Apple Cider
Apple Cider Donuts
Add to homemade granola
Give a healthy & sweet twist to pork chops, salad, or coleslaw