Looking for fun date night ideas in greater Cincinnati? We've got you covered! No matter how you prefer to impress your significant other, this list is full of fun date night ideas. And be sure to come back often as we will update the list regularly.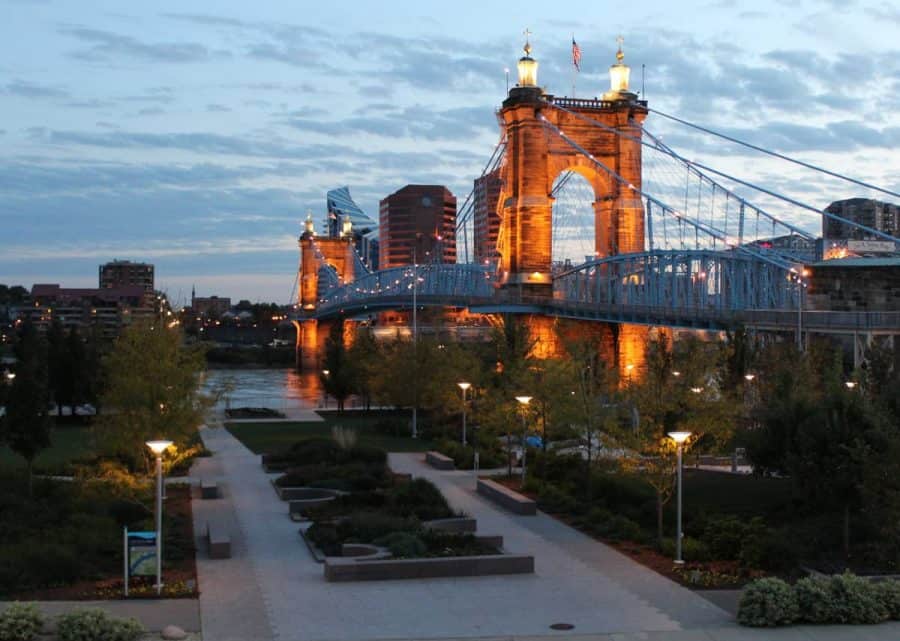 Jump To: Fun | Cheap and Free | Dinner + | Unique | Day Dates | Romantic | Weekend Dates
Fun Date Night Ideas in Cincinnati
Learn a new skill and enjoy some time with your date at a cooking class. Our current fave is Tablespoon Cooking Co. They offer classes all year round and it's a fun, relaxed atmosphere. Plus you get to eat (or take home) whatever you make! Double win!
If you're looking for a date full of game play, look no further than Pins Mechanical Co. Add on dinner at any of the fab eateries in Over the Rhine to complete your date.
Ever heard of Fowling? It's a cross between bowling and football (with a bit of corn hole for good measure). You stand next to the board full of bowling pins, you on one end and your opponent on the other. The object is to knock down the bowling pins on your opponent's side… with a football. Tip: I was surprised by how much I like this. I wasn't sure if I'd like it because I can't throw a football to save my life but it ended up being a FUN date night.
How about an ice cream shop hop? We've rounded up all the ice cream shops and creamy whips for you. All you need to do is choose your favorites!
Enjoy a chill date as you watch the planes come and go at Lunken Airport. Walk or bike the Lunken Airport trail, hit some golf balls, or act like a kid on the playground.
Get out on the lake at Miami Whitewater Forest. You can rent kayaks, pedal boats, paddle boards, canoes, and more. Turn it into a romantic date with a Swan Paddle Boat!
50+ breweries can be found in and around Cincinnati. The taprooms can be experiences all their own – some have great rooftop views, some have great lawns and outdoor seating, and some offer events all their own. Check out our Ultimate Breweries Guide for a list of all the local craft breweries (with a map for easy date night planning).
Sometimes mini is a good thing! Check out all of the spots for mini golf in and around Cincinnati!
Cheap Date Night Ideas (+ some are even free!)
Our amazing Cincinnati Art Museum offers free general admission and free parking. Located in Eden Park, It's a huge and amazing space featuring 67,000 works spanning 6,000 years. Extend the date with a walk around Mirror Lake or watch the river at the overlook at Eden Park.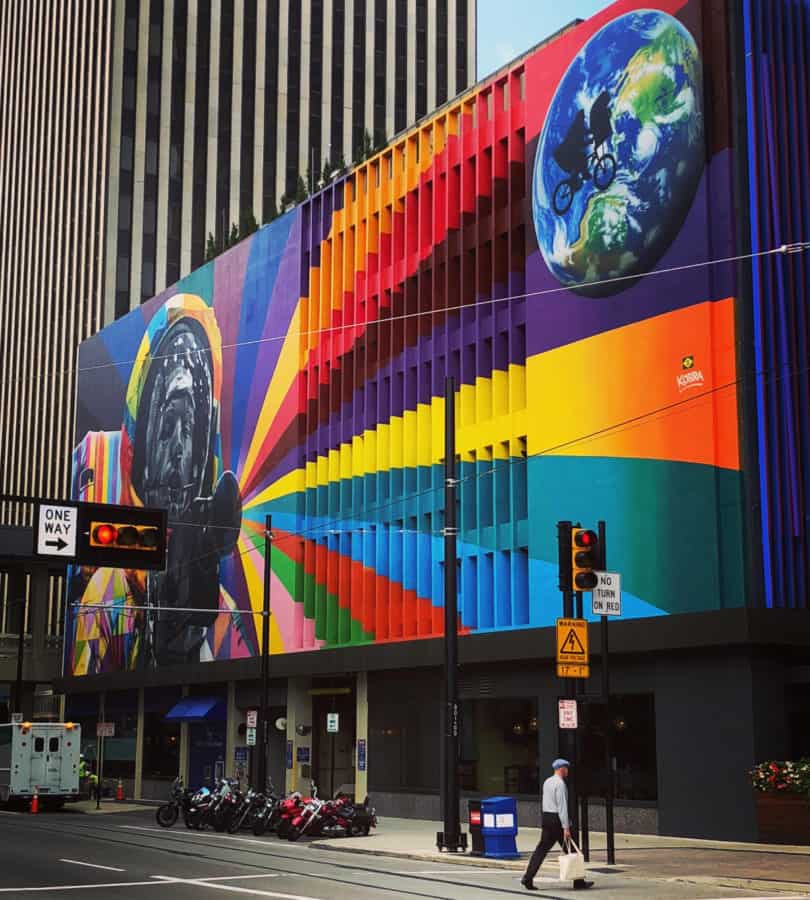 If you go to the Cincinnati Art Museum, don't miss the new Art Climb!
Is there any better way to have a cheap date than to go on a picnic? Pack up your own meal and drinks and enjoy any one of the great locations on our Best Cincinnati Picnic Spots list.
Head downtown for a self-guided mural tour. Our city has SO MANY amazing murals thanks to ArtWorks. See the long list of murals and download a map here. You could even plan it around the route of the streetcar, hoping on and off at each mural. Pack a picnic and end the date at Washington Park.
One of my favorite things to do = explore the parks along the Ohio River.
Start your downtown date night at Smale Park – swinging on the big adult swings overlooking the river, playing on the foot piano, and walking the Black Brigade tribute area. Dusk is a magical time as the lights come on all over – the fountains, the park, and all along the Roebling Bridge. Take a walk up to Great American Ballpark to explore the statues and take some selfies. And speaking of photo opps, don't miss the "Sing the Queen City" sign that sits between the river and the Skywheel.
Extending Date Night That Starts with Dinner Out
Head to Summit Park (Blue Ash) for dinner at Senate and then head to the park. Enjoy the covered seating area right next to Senate in warmer weather or hang out on the adult swings. Take a trip to the top of the Observation Tower (free). Work off that poutine when you walk the paved loop around the park.
Start with dinner at any of the amazing eateries in and around Vine Street in Over the Rhine. My favorites for date night include Bakersfield (food is top notch but the place can get loud), Salazar, Sacred Beast, and Taste of Belgium. After dinner, take a walk a few blocks to Washington Park to admire the beautiful local architecture (hello Music Hall and Memorial Hall!), watch the kids play in the water, catch a live band, or hang out on the Porch with a cold beverage.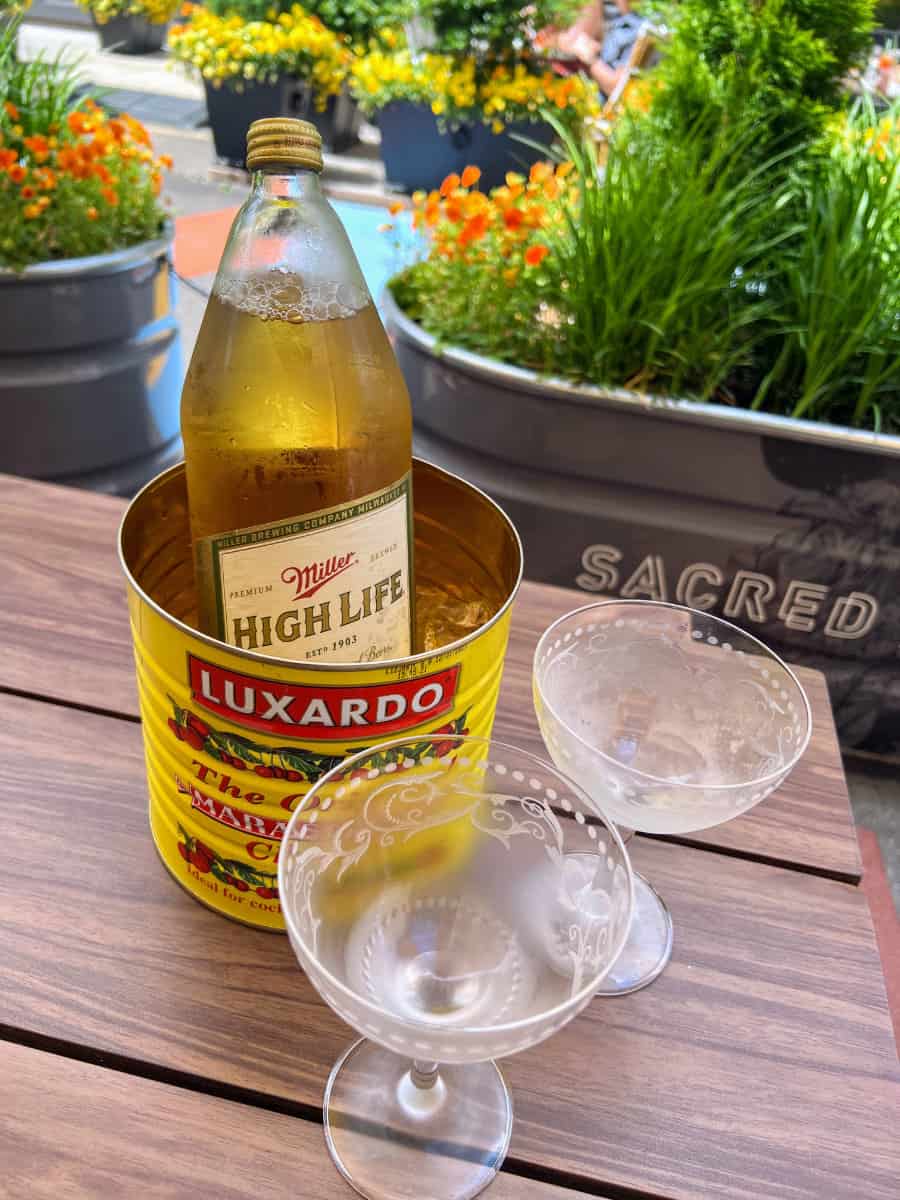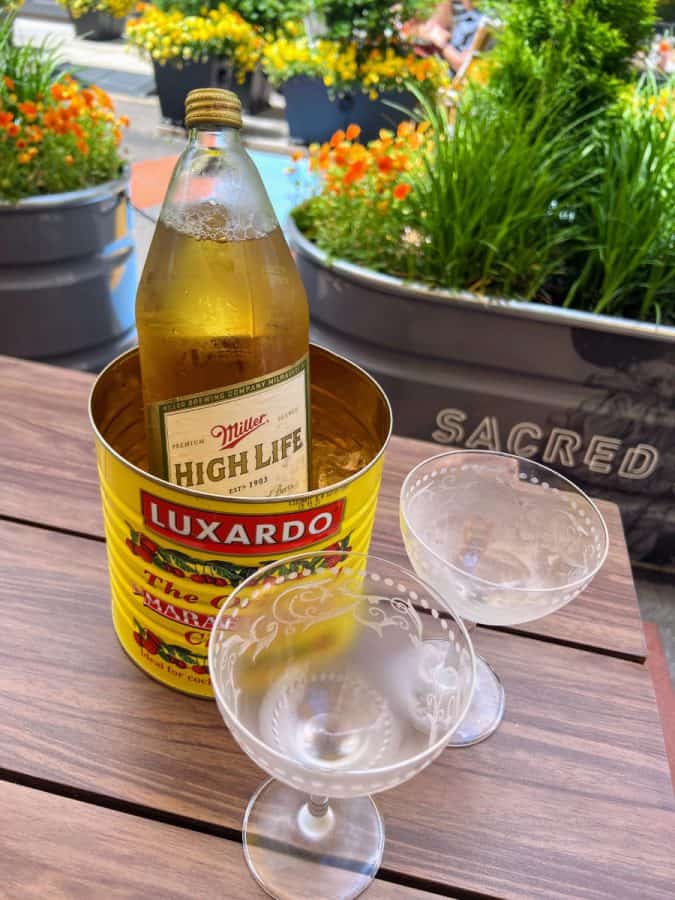 Check Out These Unique Spots for a Date
Located in Mt. Lookout, The Cincinnati Observatory is known as "The Birthplace of American Astronomy". It houses one of the oldest working telescopes and was the first public observatory in the western hemisphere. They have lots of events including a monthly "Late Night, Date Night" experience (which sells out every month so don't delay when you see tickets are available).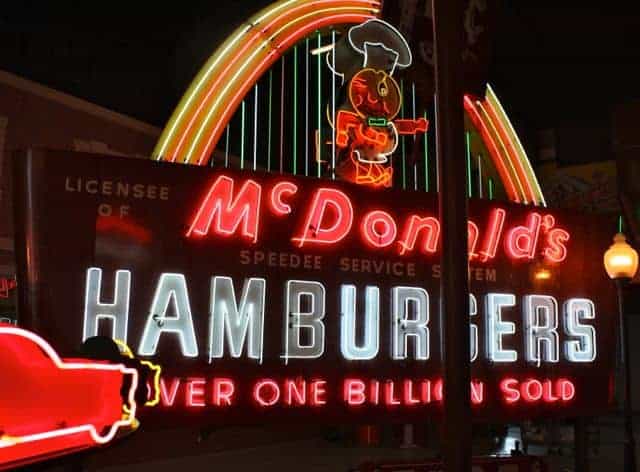 Have you been to the American Sign Museum yet? Walk through this "neon sign museum" which features more than 100 years of American sign history in 20,000 square feet of indoor space. They often have live music events and open house events so be sure to check out their list often.
All things old are new again! Experience the Starlite Drive In in Amelia and enjoy a double or triple movie feature from the comfort of your car. Or perhaps a flick at the Holiday Drive In Theatre in Hamilton? Check out all the Cincinnati Area Drive In Movie Theaters here.
Enjoy a Day Date in Cincinnati
Take a tour made just for foodies! We have a few great food tours here in town: Cincinnati Food Tours offers tours of Findlay Market, some great OTR spots, a Streetcar Food Tour, and more. And then there's Cincinnati Riverside Food Tours which offers tours like Enjoy Ethnic Eats, Mainstrasse, Wine and Dine, and more.
Speaking of tours, you can explore the city with a tour from American Legacy Tours. They offer a number of choices from Queen City Underground to Haunted Tours to Wine & Dessert Tours and more.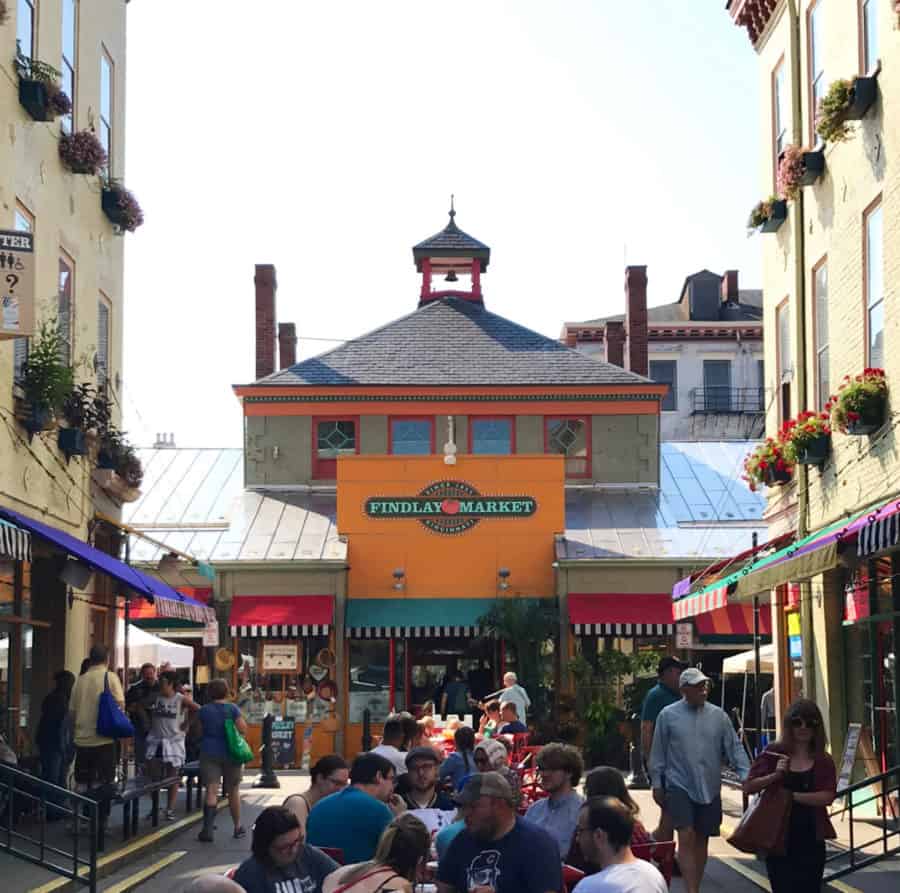 Eat your way through Findlay Market. Seriously, there's not a bad spot to eat at Findlay Market. There's some seating indoors (small tables) and you can also sit outside in their Biergarten. And don't forget that Rhinegeist Brewery is just a few blocks north!
It is the city of love after all! Explore Loveland and spend an afternoon biking on the Loveland Bike Trail. You can rent bikes there or take your own to ride on miles of paved trails. There are lots of spots for coffee or a meal surrounding the "main trail entrance" and it's a charming place to explore. And seriously, you're sure to have a great date in LOVEland!
Take a class at Neusole Glassworks. From beginners to experienced flame workers, this glass shop has classes for everyone.
Pull up a stool, grab some clay and show off your inner creative with Whistle Stop Clay Works Cocktails and Clay a two-hour class for adults of any skill levels. New class each month. Hurry these classes fill quickly.
Your date won't be the only sweet thing for this day date! Enjoy a morning out when you explore the Butler County Donut Trail. Pick your first stop and look for their printed passports there. My favorite? Holtman's Donuts (off the Union Centre Boulevard exit).
Romantic Date Ideas in Cincinnati
Enjoy dinner with a view! These restaurants offer rooftop dining and/or a view of downtown: The View at Shires Garden (10th floor of the City Club Apartments), The Upper Deck at the AC Hotel (rooftop), Top of the Park at Residence Inn (rooftop), Kruegger's Tavern (limited views), Moerlein Lager House (sit on the patio or ask for a window seat), and Incline Public House. Honorable rooftop dinner mentions: The Cocktail Terrace at 21C Museum Hotel (no full dinner but snacks from Metropole) and Braxton Brewery Covington which has a rooftop space where you can take food in.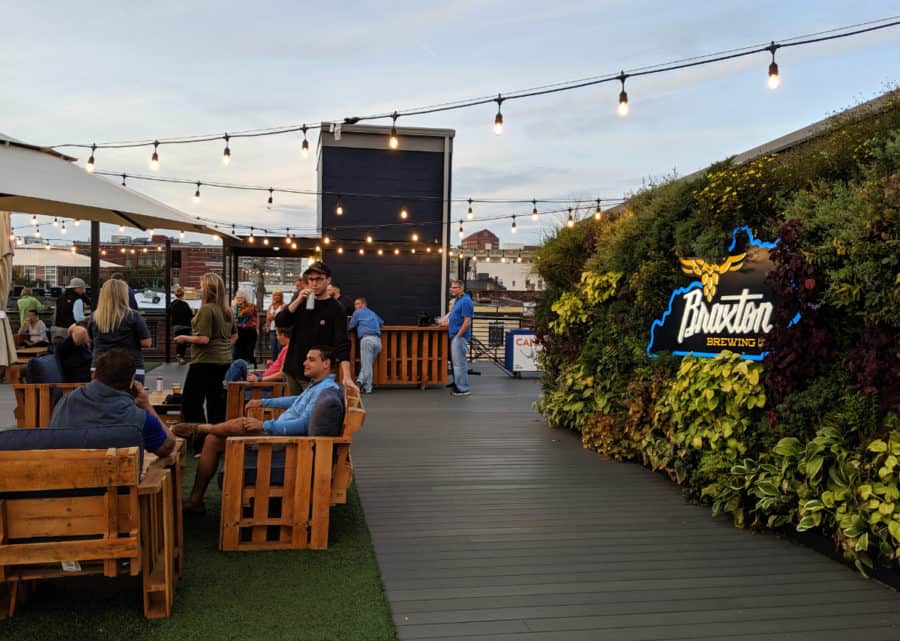 Ideas for a Date that Lasts all Weekend!
Looking for a romantic weekend trip that's within a few hours of Cincinnati? From staying overnight in a treehouse to glamping under the pines to a relaxing bed and breakfast, we've scouted and found lots of romantic getaway spots to help you unplug and reconnect!
Or perhaps a cabin rental? Escape for a secluded getaway! Here's our list of some great cabins in and around Cincinnati.
Up for a bit of a road trip? Check out our list of Music Festivals in Ohio! Some of them are happening right here in Cincinnati so be sure to take a look and grab some tickets!
---