The City of Cincinnati Parks have done an amazing job of turning our riverfront into a great place to play. Whether you want to take a long hike or simply hang out and watch the world go by on the river, you'll find a spot that is perfect for you in one of our many riverfront parks.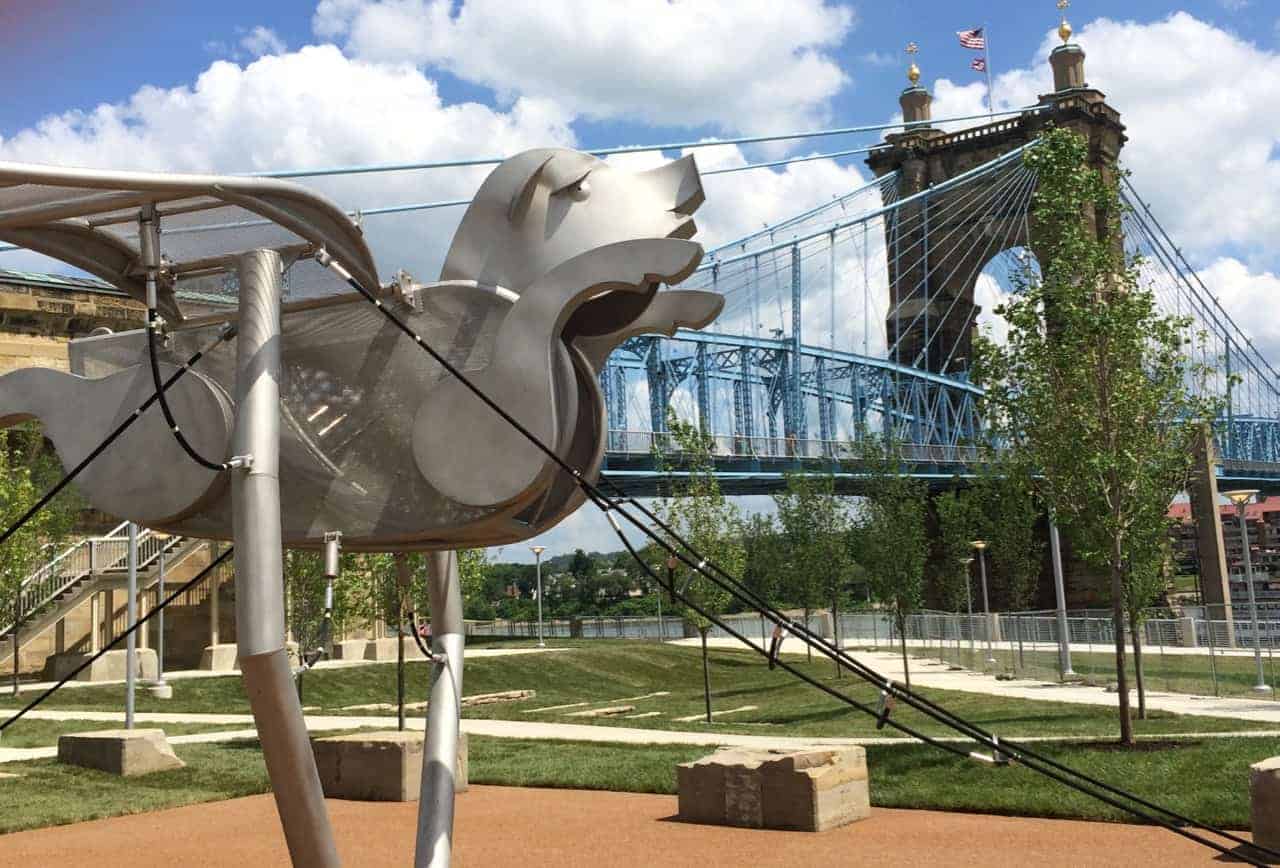 The newest park of them all is Smale Riverfront Park. Located right on the Ohio River, this park can be found between Great American Ballpark and Paul Brown Stadium. Smale Park includes numerous sprayground features, large swings that overlook the river, Carol Ann's Carousel, a great playground, a "foot piano" right in the middle of an exercise area, rose and flower gardens, a lawn and stage, and beautiful water features. AND there's still more to come!
History lovers will enjoy the tribute to the Black Brigade. And if you look on the south side of the National Underground Railroad Freedom Center you'll find a large piece of the Berlin Wall.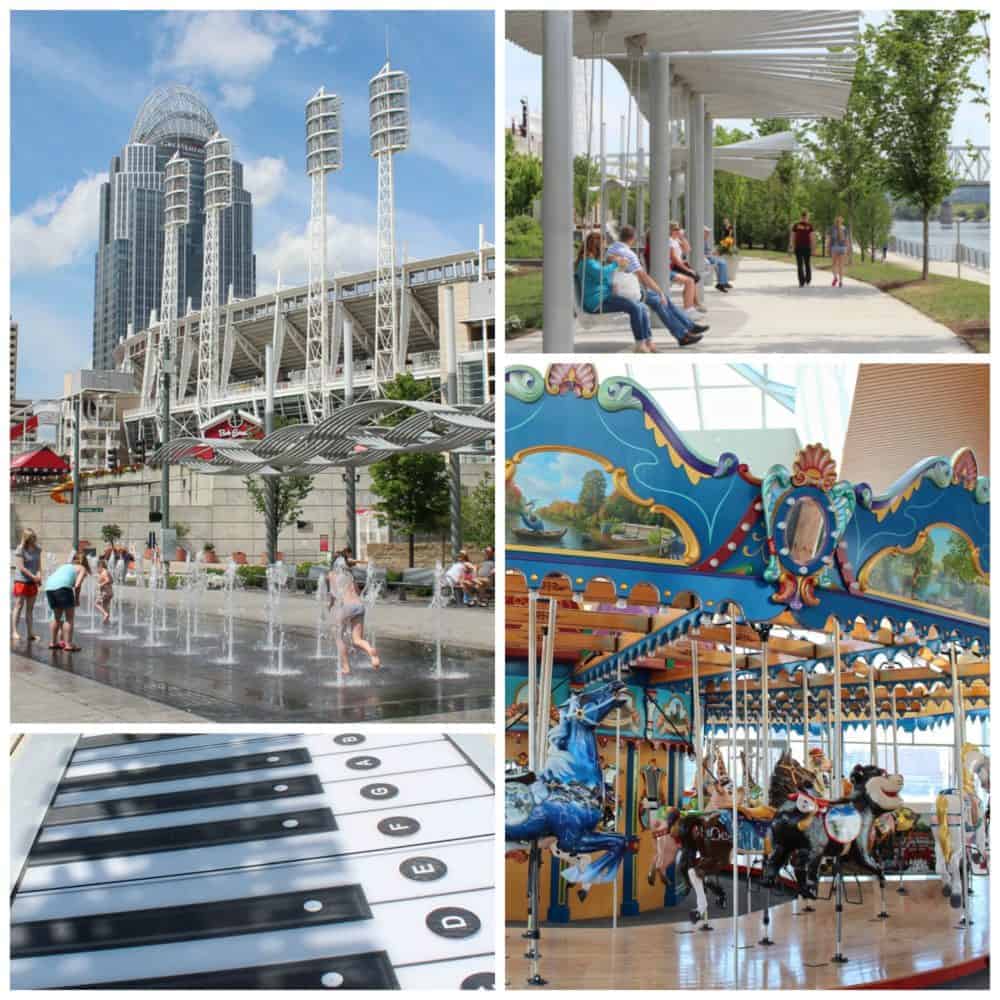 There's a paved path that goes all the way from Smale Park to the last park I'm going to mention – Theodore Berry International Friendship Park. So after you visit Smale Park, head east (if you face the river, you're looking south if that helps) along the riverfront walkway and the next highlight you'll find is Yeatman's Cove.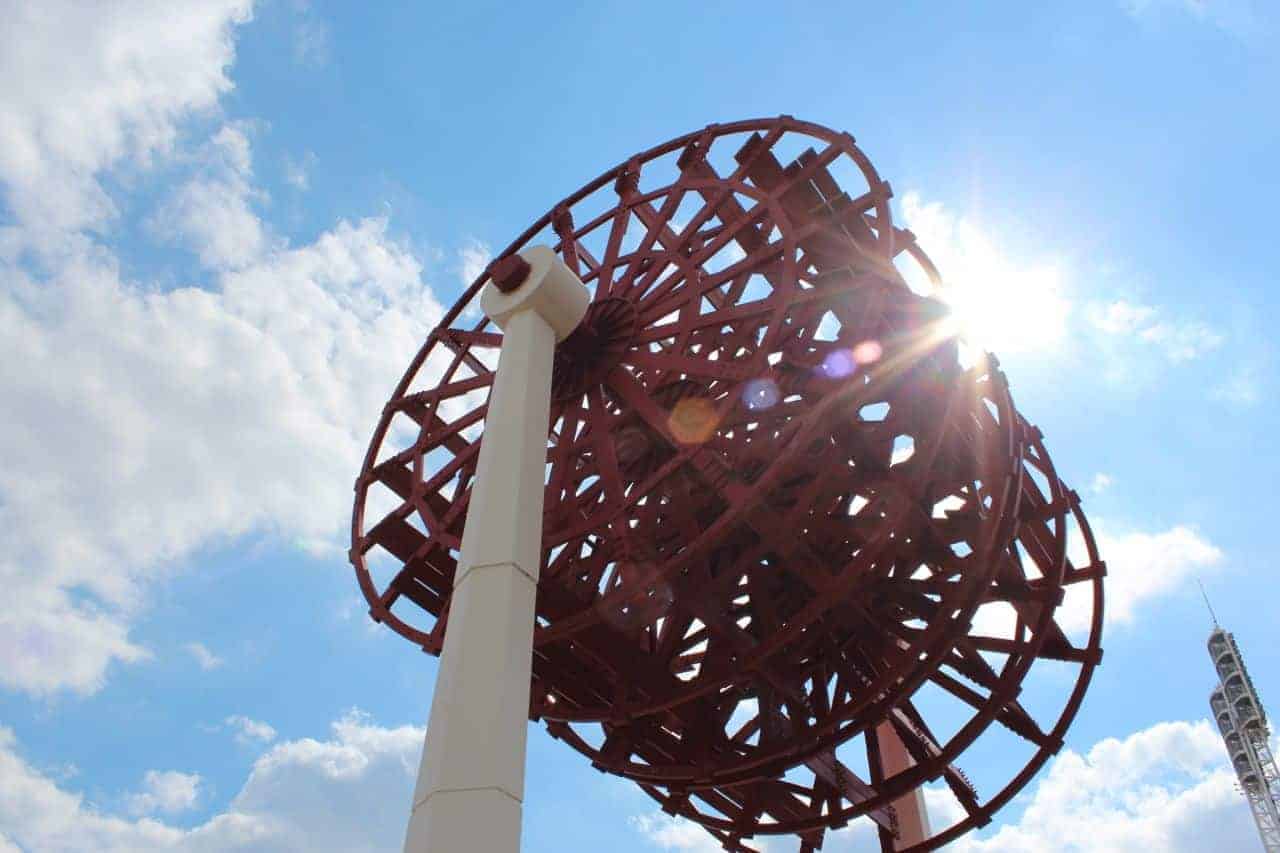 Yeatman's Cove features the "public landing" and a tribute to Cincinnati's steamboat history. Gaze up at the 30′ diameter and 60 ton exact replica of the paddlewheel from the American Queen and admire its beauty. Surrounding the paddlewheel you'll find "smokestacks" that can be triggered to play music and blow off steam.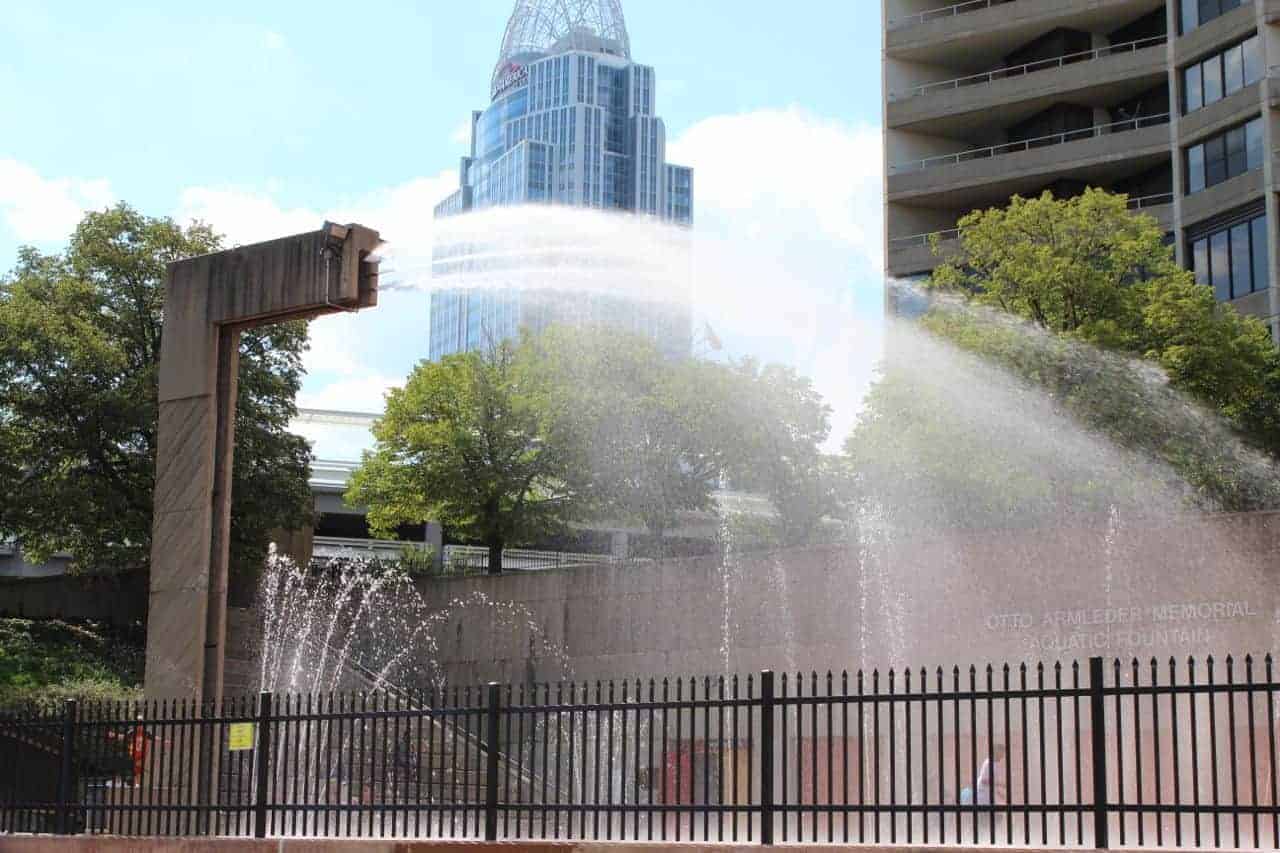 Just beyond that you'll find Sawyer Point which has numerous outdoor play areas including outdoor tennis courts, sand volleyball courts, a big playground, the Armeleder Memorial Sprayground (pictured above), and bike rentals. And be sure to stop for a bit to enjoy the Serpentine Wall.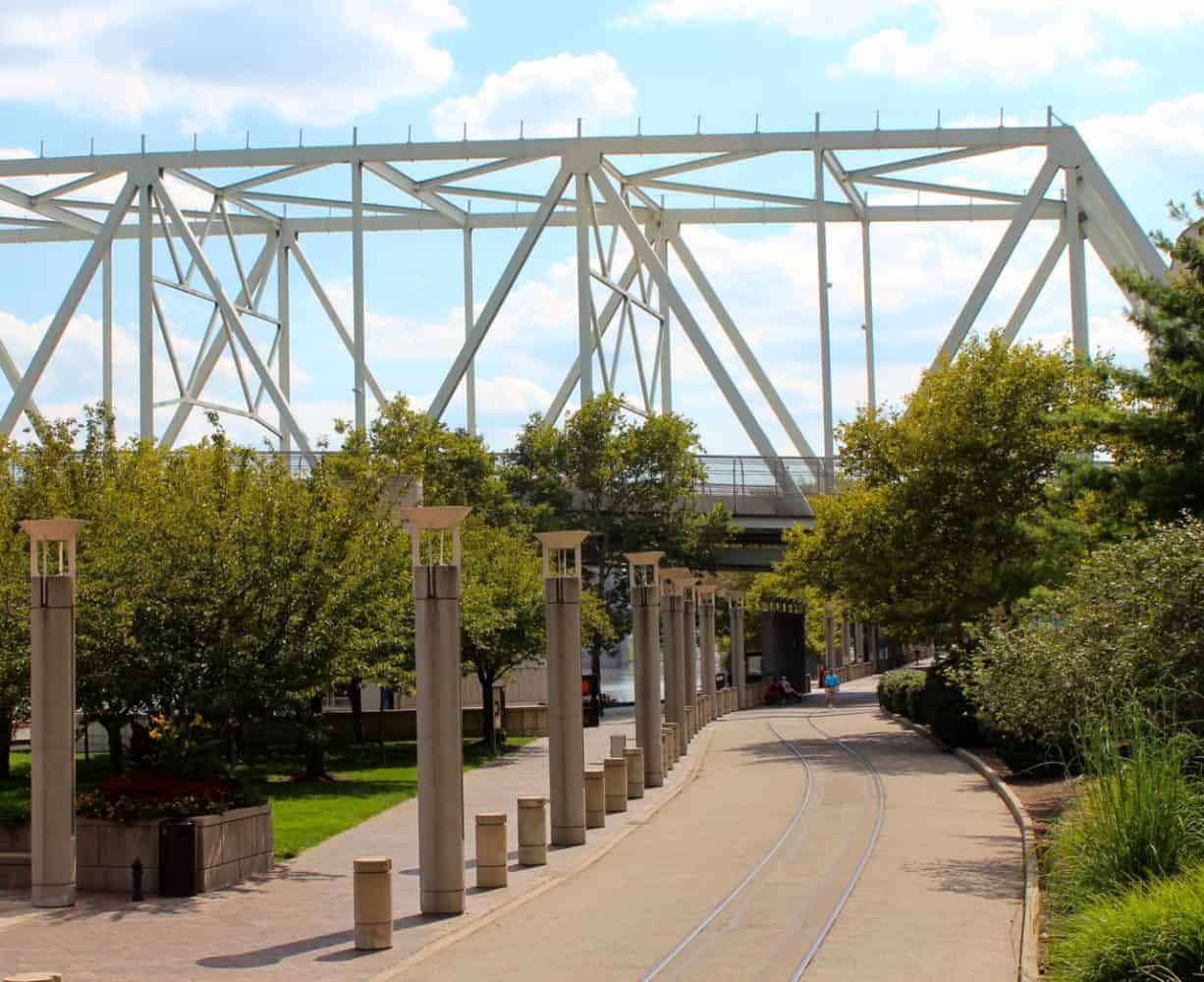 Keep heading east and as you walk along the path beside the river, be sure to watch for historical markers. There's some great information about Cincinnati's history along the way.
And the last stop you'll come to is Theodore Berry International Friendship Park. Enjoy walking through this park along two intertwined walkways. As you pass through the park you'll notice the park is broken up into gardens from five continents. This park is one of my favorites due to the plantings and the sculptures along the way.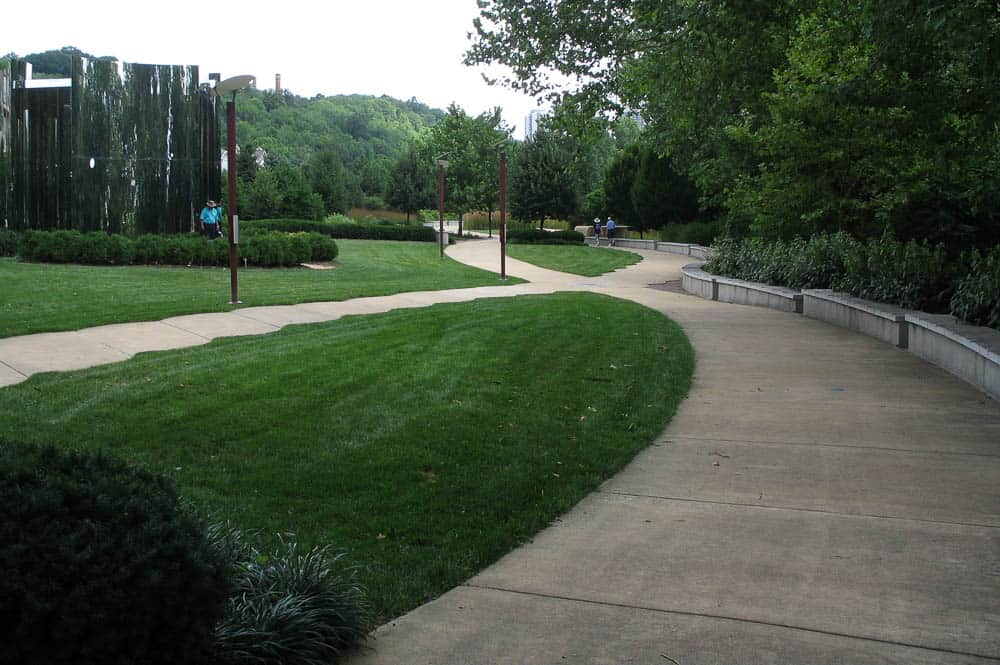 And to help you prepare, these parks are all along the river and in a line. You will walk back the same way you came in for your return.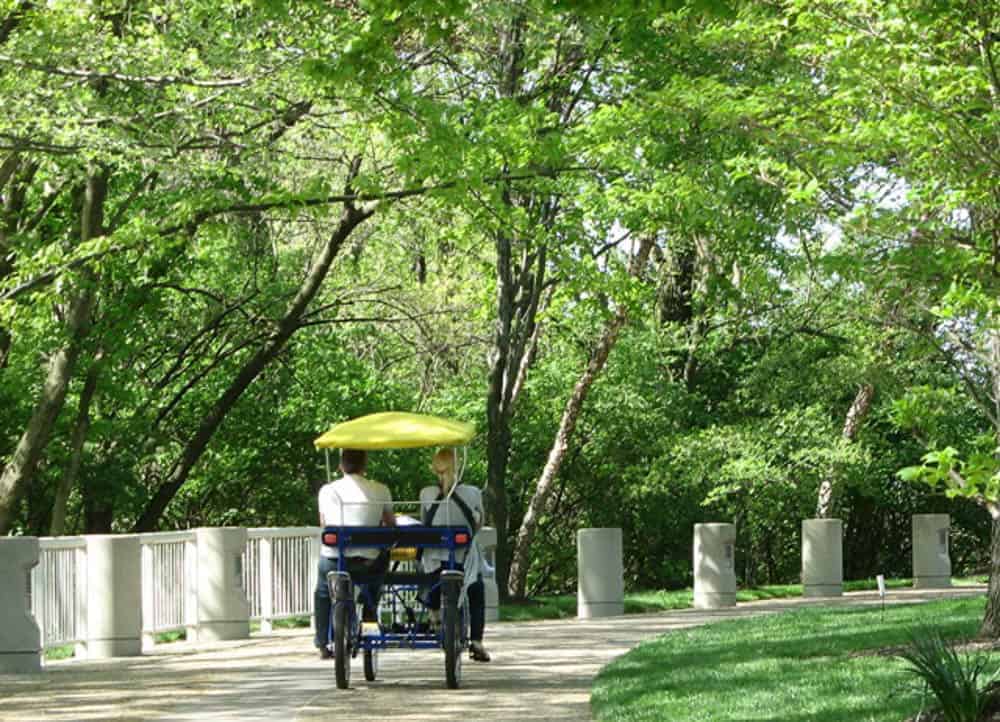 You can find more information about the City of Cincinnati Riverfront Parks here