Some use Groundhog Day to mark when we can start looking forward to warmer weather. I prefer to use ice cream season!
There are over 25 seasonal creamy whips and ice cream shops in Cincinnati! We hunted down all we could find, listed them alphabetically, included their opening days, and let you know how to find them!
Only one question remains… Which ones will you try this year?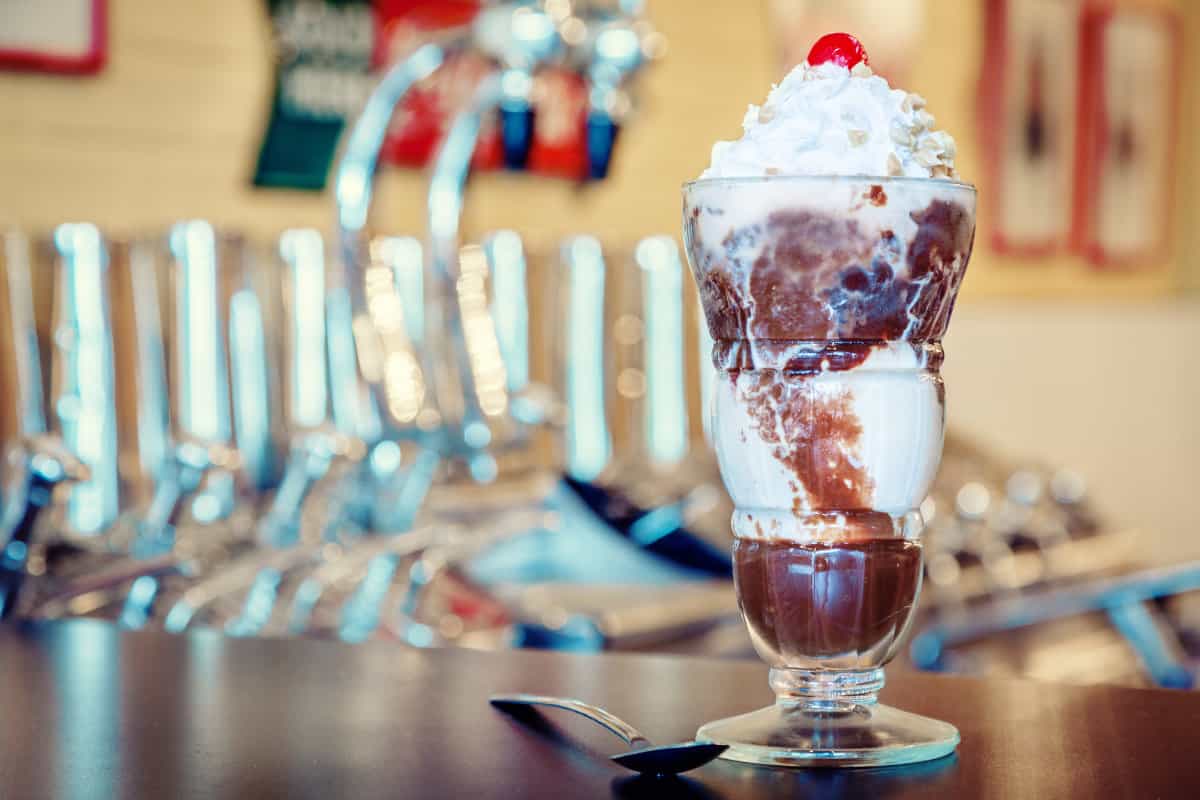 ---
Here's our list of seasonal Creamy Whips and Ice Cream Shops in Cincinnati (includes their opening days!)
Did we miss your favorite Creamy Whip or ice cream shop? Shoot us an email and let us know!
The Bold Face Dairy Bar
Address: 801 Mt. Hope Avenue Suite B, Cincinnati, OH 45204
Opening for the season: TBD
Be sure to try: They offer unique flavors to add to your cup, cone, or flurry – including Chai Tea, Bourbon Barrel Stout, and Pistachio flavors.
Website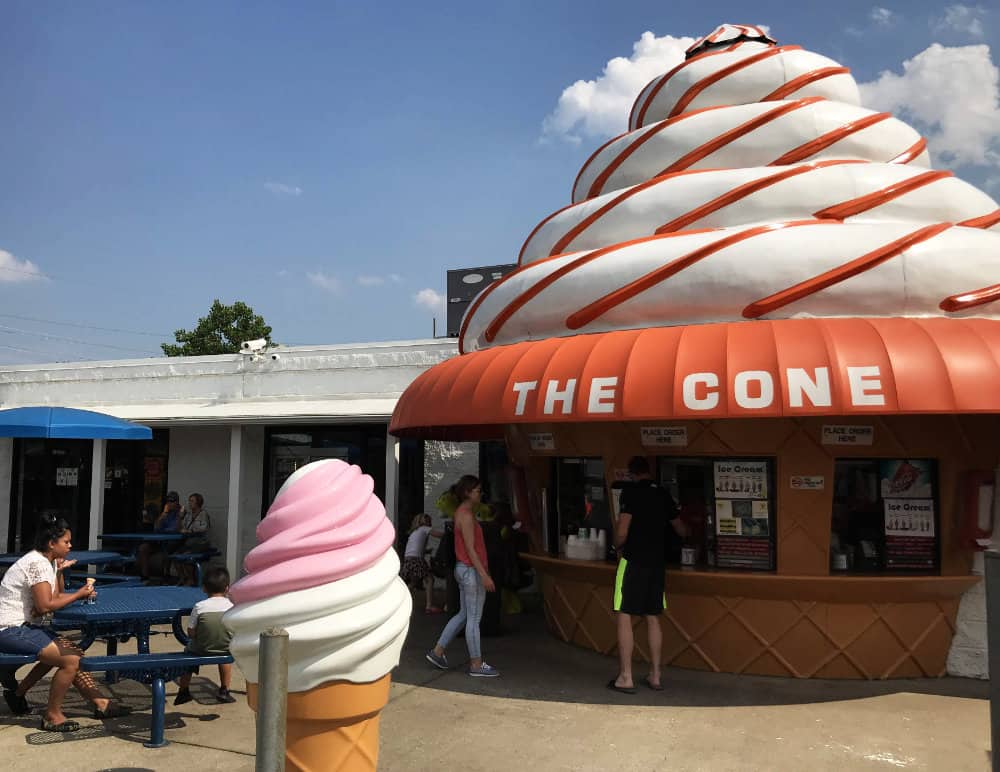 The Cone
Address: 6855 Tylersville Rd., West Chester, OH 45069
Opening for the season: March 31, 2023
Be sure to try: The Cone's Famous Orange Sherbet – family recipe since 1972!
Website
The Cone Zone
Address: 4101 Harrison Ave., Cheviot, OH 45211
Opening for the season: TBD
Be sure to try: The Cone Zone Specialties (Gary's Cheesecake & the Dominator) and their dairy free options
Website
Cowboy Cones
Address: 508 Wyoming Ave., Cincinnati, OH 45215
Open year round
Be sure to try: The ice cream flight – five scoops of your favorite flavors!
Website
Dairy Corner
Address: 3501 Church St., Newtown, OH 45244
Opening for the season: TBD
Be sure to try: The Shark Bite Sundae available during Shark Week
Website
The Dipper
Address: 6918 Plainfield Rd., Silverton, OH 45236
Opening for the season: March 24, 2023
Website
Dojo Gelato (Northside)
Address: 1735 Blue Rock St., Cincinnati, OH 45223
Opening for the season: April 5, 2023
Be sure to try: flavors vary but favorites include Rose Petal Gelato, Vegan Tahitian Vanilla, or The Freshman 15 (Peanut butter, Oreos, Tahitian Vanilla, & Sea Salt)
Website
Don's Creamy Whip
Address: 1522 Market St., Reading, OH 45215
Opening for the season: April 4, 2023
Be sure to try: Zebra Cone & Nutty Banana
Website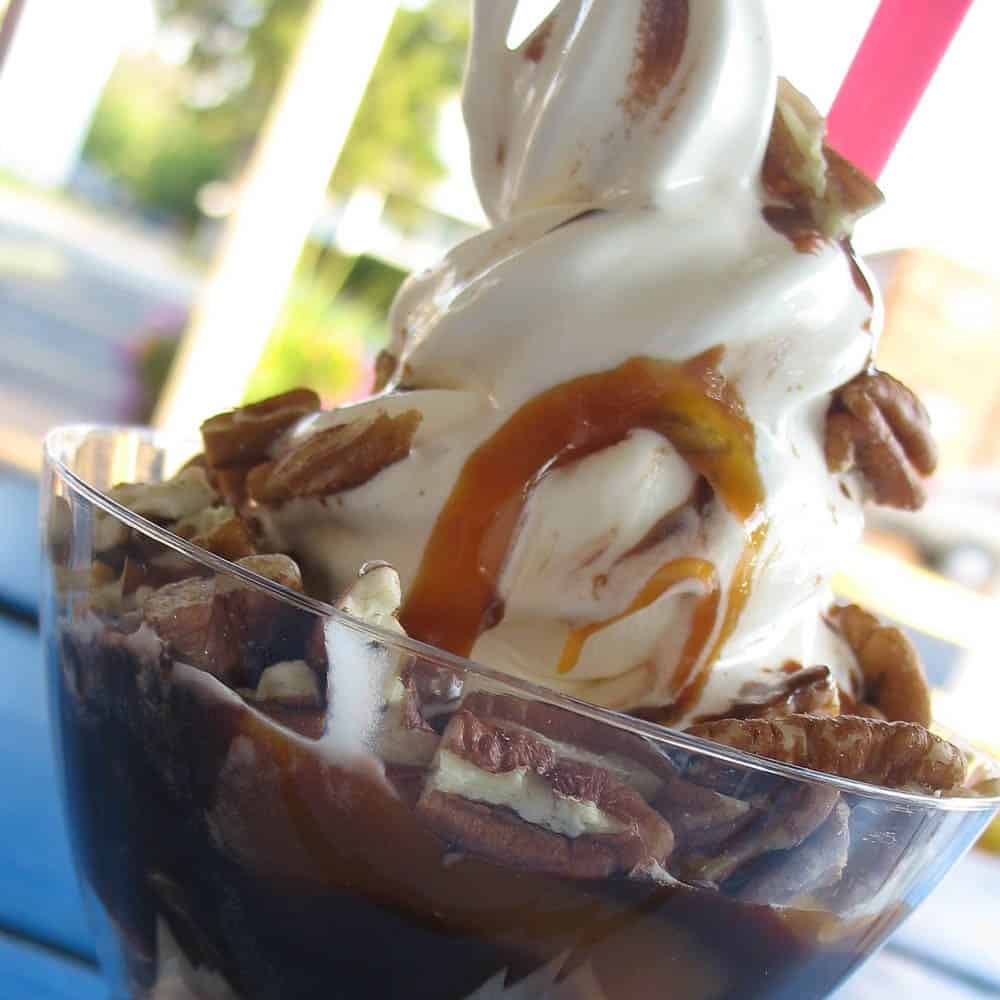 Flub's
Addresses: Fairfield – 539 Wessel Dr., Fairfield, OH 45014; Hamilton – 981 Eaton Ave., Hamilton, OH 45013; Ross – 4065 Hamilton Cleves Rd., Ross, OH 45014, Spooky Nook (Hamilton)
Opening for the season: all locations open as of 4-7-2023
Be sure to try: Cyclones & Homemade Sherbet
Website
General Custer's Golf and Gulp
Address: 3325 Westbourne Dr., Cincinnati, OH 45238
Opening for the season: March 15, 2023
Be sure to try: the Dole flavor of the week
Website
Gold Top Dairy Bar
Address: 2810 Blue Rock Rd., Cincinnati, OH 45239
Opening for the season: March 15, 2023
Be sure to try: Edible cookie dough & Dream Cone
Website
The Goody Shop
Address: 2009 Springdale Rd., Cincinnati, OH 45231
Opening for the season: March 11, 2023
Be sure to try: the Turtle Sundae
Website
The L'il Goody Shop
Address: 7120 Eagle Creek Rd., Cincinnati, Ohio 45247
Opening for the season: March 4, 2023
Be sure to try: Pineapple or Blueberry Dole Whip or an Orange Freeze
Website
Loveland Dairy Whip
Address: 611 W Loveland Ave. #2325, Loveland, OH 45140
Opening for the season: March 3, 2023
Be sure to try: Soft serve with cake batter dip topping
Website
Mt. Healthy Dairy Bar
Address: 7840 Hamilton Ave., Mount Healthy, OH 45231
Opening for the season: Feb. 26, 2023
Be sure to try: the Monster Bowl (ice cream + brownies + banana + sprinkles + whipped cream + cherry… need I say more?)
Website
Mt. Washington Creamy Whip & Bakery
Address: 2069 Beechmont Ave., Cincinnati, OH 45230
Opening for the season: April 1, 2023
Be sure to try: Flavors of the week – past flavors have included Black Raspberry soft serve and Pineapple Dole Whip!
Website
Norwood Delite Creamy Whip
Address: 4490 Forest Ave., Norwood, OH 45212
Opening for the season: April 2, 2023
Be sure to try: Ice cream Sandwiches
Website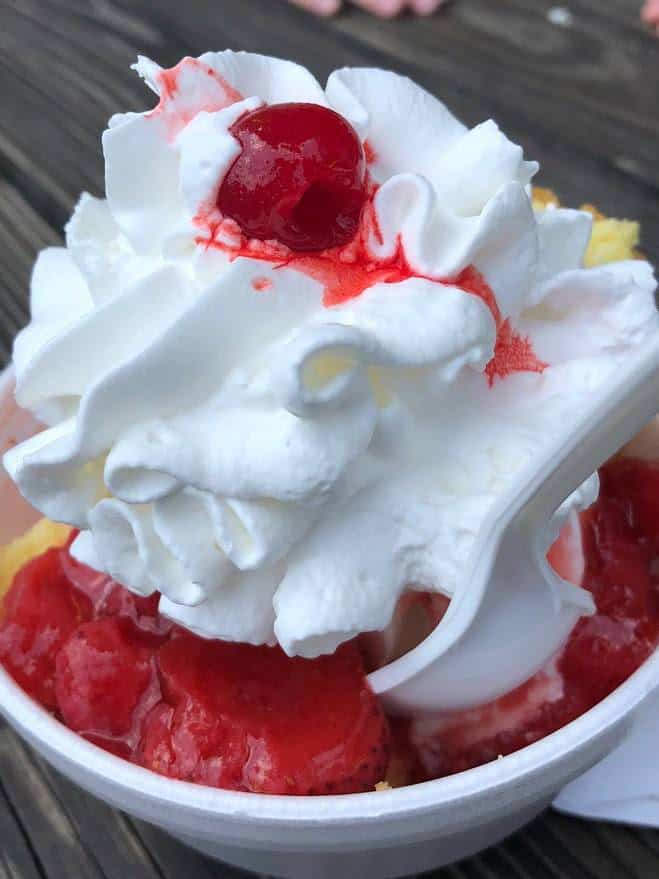 Putz's Creamy Whip
Address: 2673 Putz's Place, Cincinnati, OH 45211
Opening for the season: March 20, 2023
Be sure to try: Cyclones & Tulip Sundae
Website
The Root Beer Stand
Address: 11566 Reading Rd., Sharonville, OH 45241
Opening for the season: March 4, 2023
Be sure to try: Root Beer Float (of course!)
Website
Sprinkles Creamy Whip
Address: 500 N. Miami Avenue, Cleves, OH 45002
Opening for the season: March 18, 2023
Be sure to try: Cake Batter shakes, Waffle Chip Dippers, Unicorn Cup, 21 Flavors of Soft Serve (no need to wait for rotation)
Website
Walker Bros. Ice Cream
Address: 9425 Montgomery Ave., Montgomery, OH 45242
Opening for the season: open for the 2023 season as of 4-7-2023
Be sure to try: "Walker Favorites" Sundaes – Kyles "Kool" Kup, Apples A La Alex, Zach Attack, and Sam's Gimme S'more!
Website
Whipty-Do!
Address: 2529 US Hwy 22 (Montgomery Rd.), Maineville, OH 45039
Opening for the season: Feb. 8, 2023
Be sure to try: Soft serve in their homemade waffle cones
Website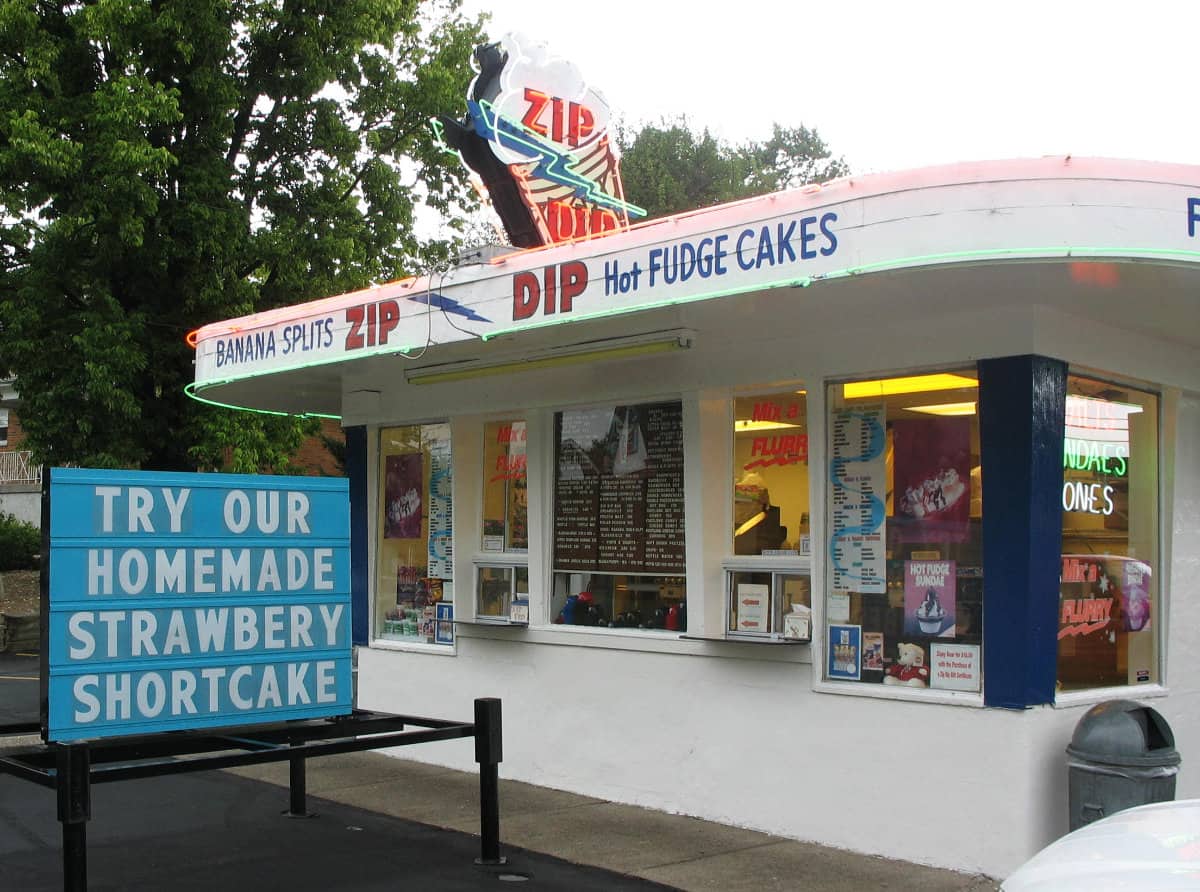 Zip Dip
Address: 4050 Drew Ave., Cincinnati, OH 45248
Opening for the season: March 3, 2023
Be sure to try: Yogurt Cones
Website
---
If you can't wait 'til opening day, try these other Cincinnati ice cream shops that are open all year round:
Aglamesis Brothers
Address: Multiple locations
Be sure to try: Spumoni or Dutch Holland Chocolate ice creams
Website
Dojo Gelato (Findlay Market)
Address: 137 W Elder St., Cincinnati, OH 45202
Be sure to try: Rose Petal Gelato, Vegan Tahitian Vanilla, or The Freshman 15 (Peanut butter, Oreos, Tahitian Vanilla, & Sea Salt)
Website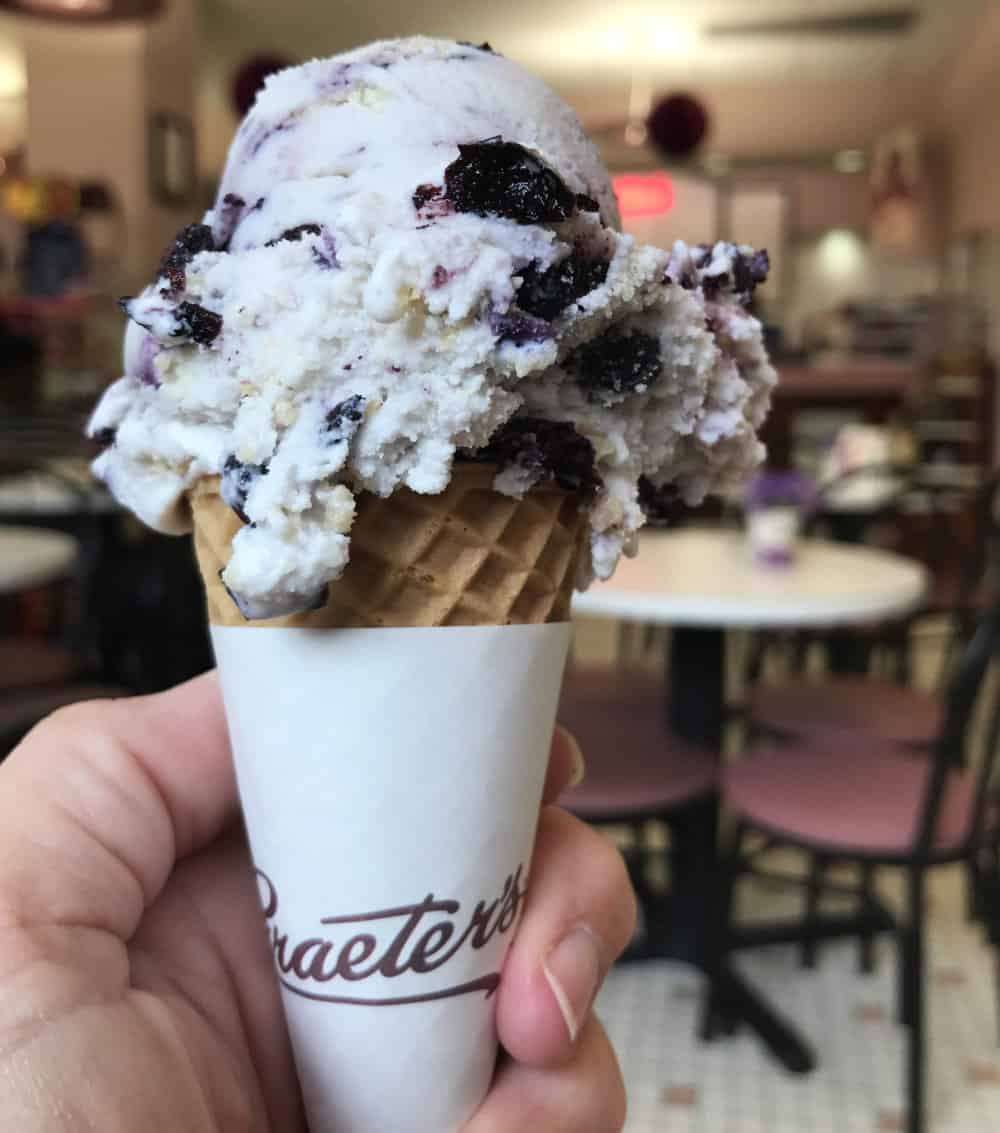 Graeter's
Address: Multiple locations
Be sure to try: Black Raspberry Chip ice cream & Wheelies (handmade ice cream sandwiches)
Website
Hello Honey
Address: 633 Vine Street, Cincinnati, OH 45202
Be sure to try: Made-from-scratch ice cream flavors, like Honey Lavendar Ice Cream & Vegan Mixed Berry Sorbet
Website
Pendleton Parlor, Mt. Washington Parlor, and Old Milford Parlor
Address: Pendleton – 1218 Broadway St., Cincinnati, OH 45202; Milford – 119 Main St., Milford, OH 45150; Mt. Washington – 2069 Beechmont Ave. Cincinnati, OH 45230
Be sure to try: Fun ice cream toppings – marshmallow charms, gummy worms, salted butter pecans, and edible gold flakes just to name a few!
Website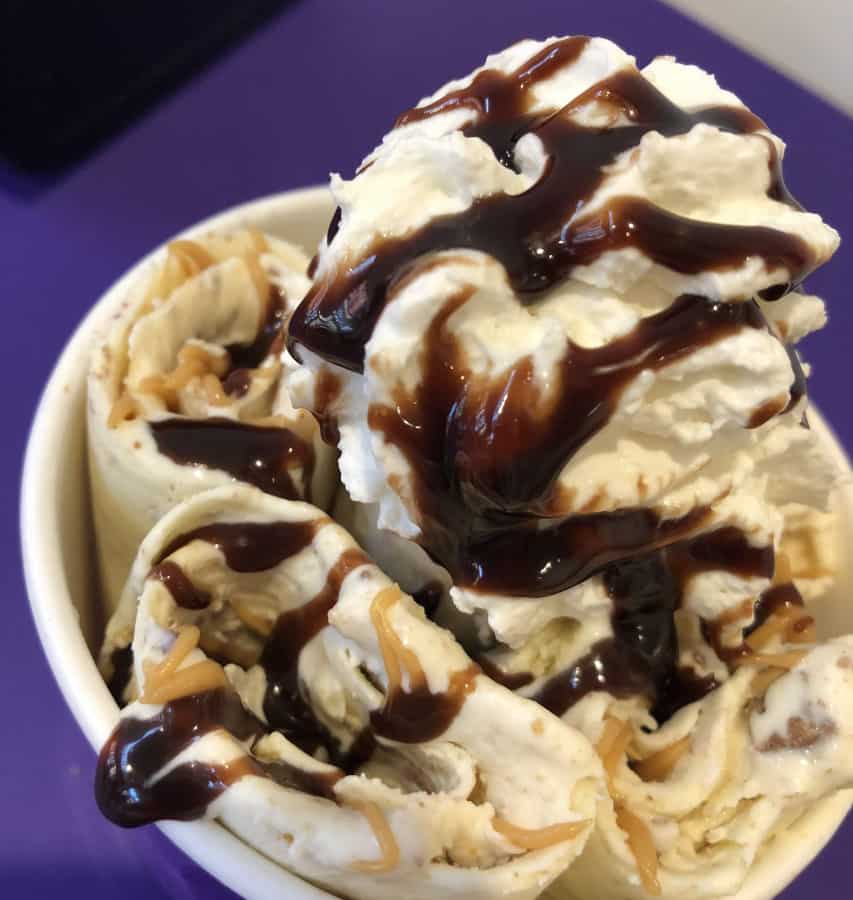 Simply Rolled Ice Cream
Address: 32 W. 12th Street, Cincinnati, Ohio 45202
Website