Here we are with another installment of "365 Things to do in Cincinnati" and today we're featuring the newest Cincinnati Park, Smale Riverfront Park.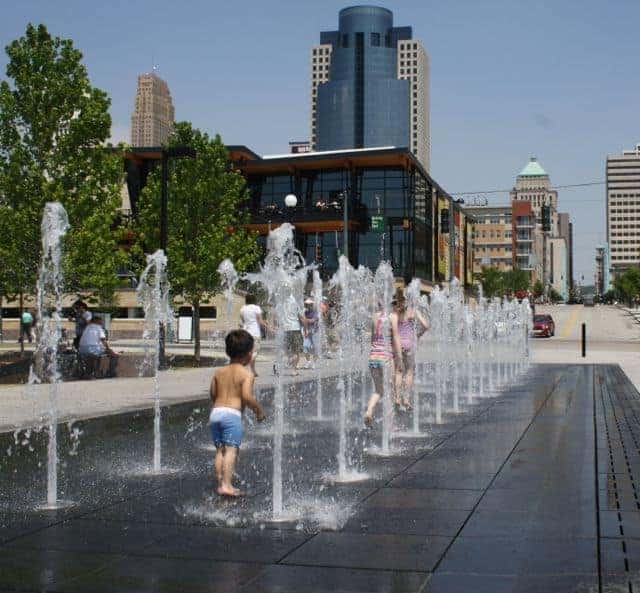 Smale Riverfront Park sits along the Ohio River just east of the base of the Roebling Suspension Bridge. This 45 acre park spans the riverfront area between Paul Brown Stadium and Great American Ballpark.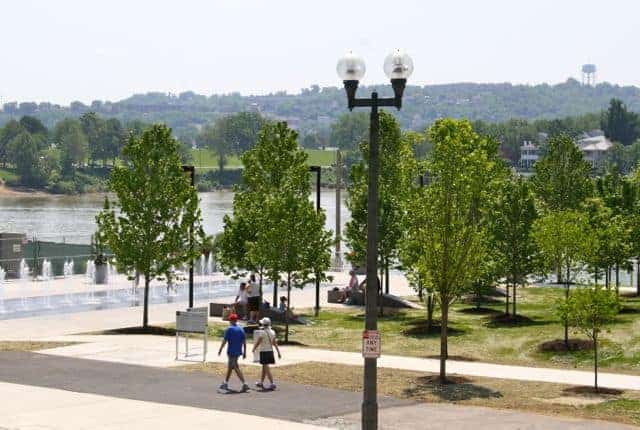 The park had its grand opening in 2012. I must say that I am INCREDIBLY impressed with what they've done with this space, with this park, with the entire area. It's nothing short of amazing.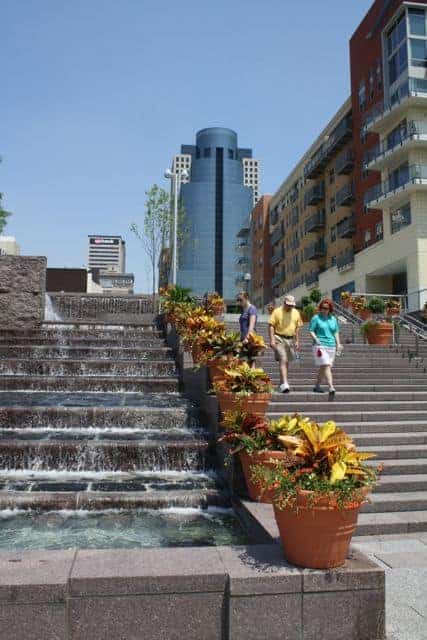 The park is divided into two levels. The upper level features the Schmidlapp Event Lawn and one of the spraying water features. The lower level sits south of Mehring Way.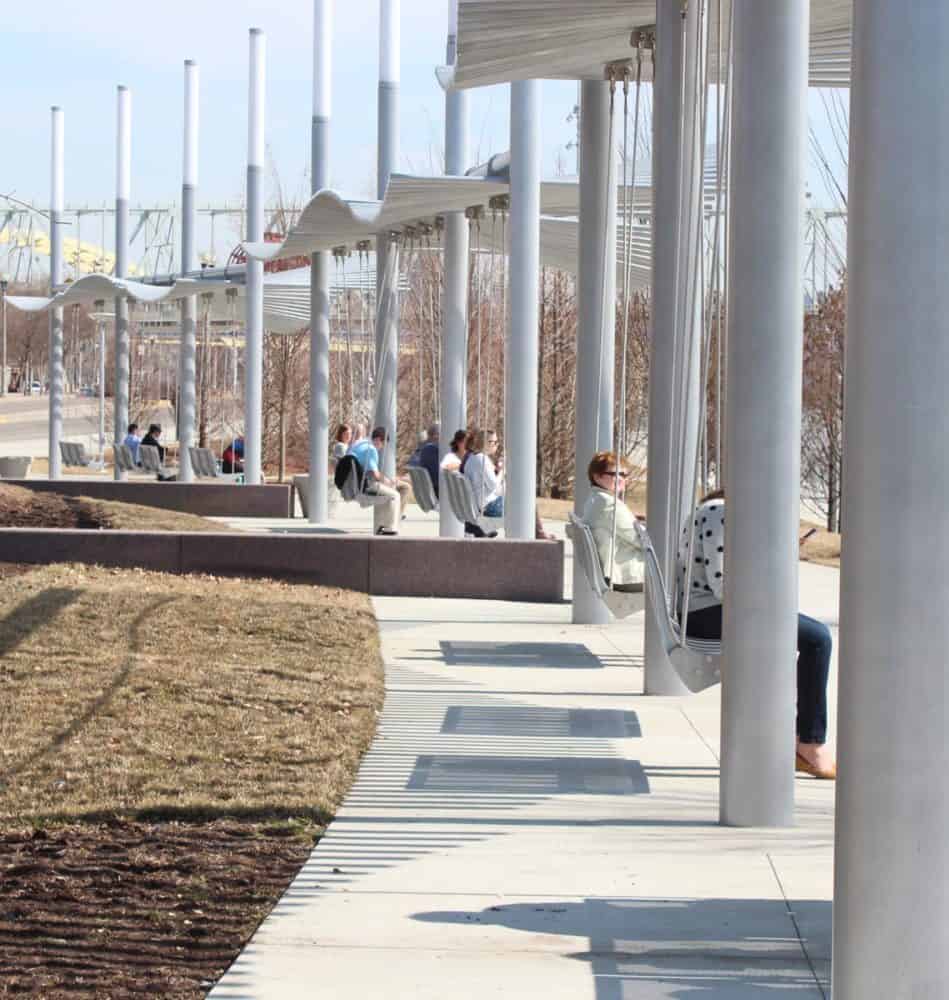 The park pays tribute to The Black Brigade with a monument commemorating the voluntary service of hundreds of African-American men during the Civil War. The monument tells the story of The Black Brigade and it also lists all 700 members.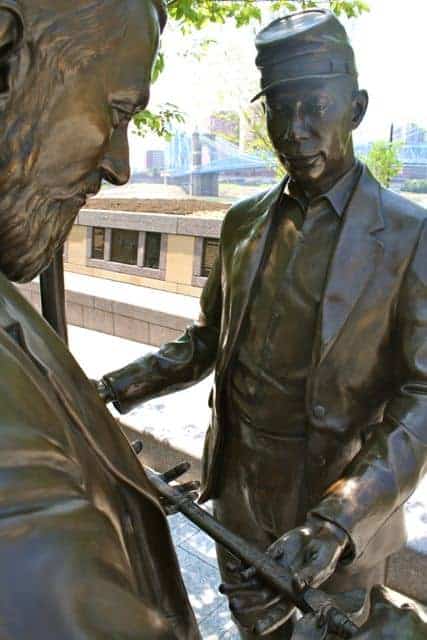 This park is rich in water features. The park features two "splash fountains" where kids can play in the water. There are a number of cascading fountains (one can be seen above).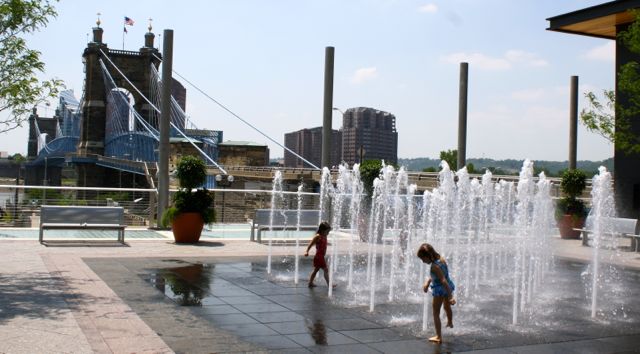 There are "water curtains" which fall from glass balconies above.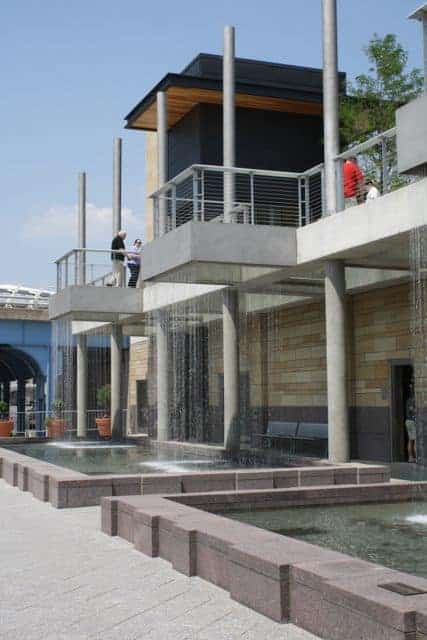 The park offers plenty of tree-lined walking and biking paths (paved).
The park includes 12 acres of lawn space – the perfect place for a picnic. Many full sized trees have been planted around the park, making it easy to find a shady spot to enjoy the afternoon.
Below you'll see the Schmidlapp Event Lawn and Stage.  This space is actually a green space over the parking garage!  The green space adjoins The Moerlein Lager House on the east and the cascading water fountains and steps (seen above) border it on the west.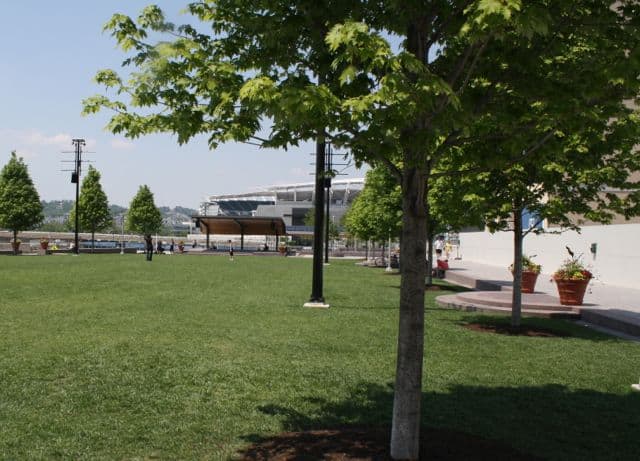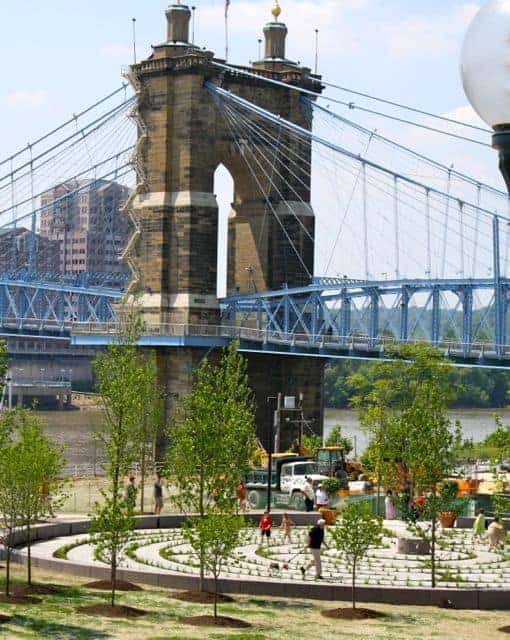 Plenty of parking is available in the new parking garages that are part of The Banks project.
I would highly recommend that you take a trip downtown, especially if you haven't been down there in a while. The Banks development and the new Riverfront Park will surprise you. It's an incredible asset for our fine city. one to truly be proud of and enjoy!
Smale Riverfront Park is just south of 2nd Street between Great American Ballpark and Paul Brown Stadium