We are always looking for new date night ideas so when the folks from Pins Mechanical Co. invited us to come experience their spaces, we were #ALLIN!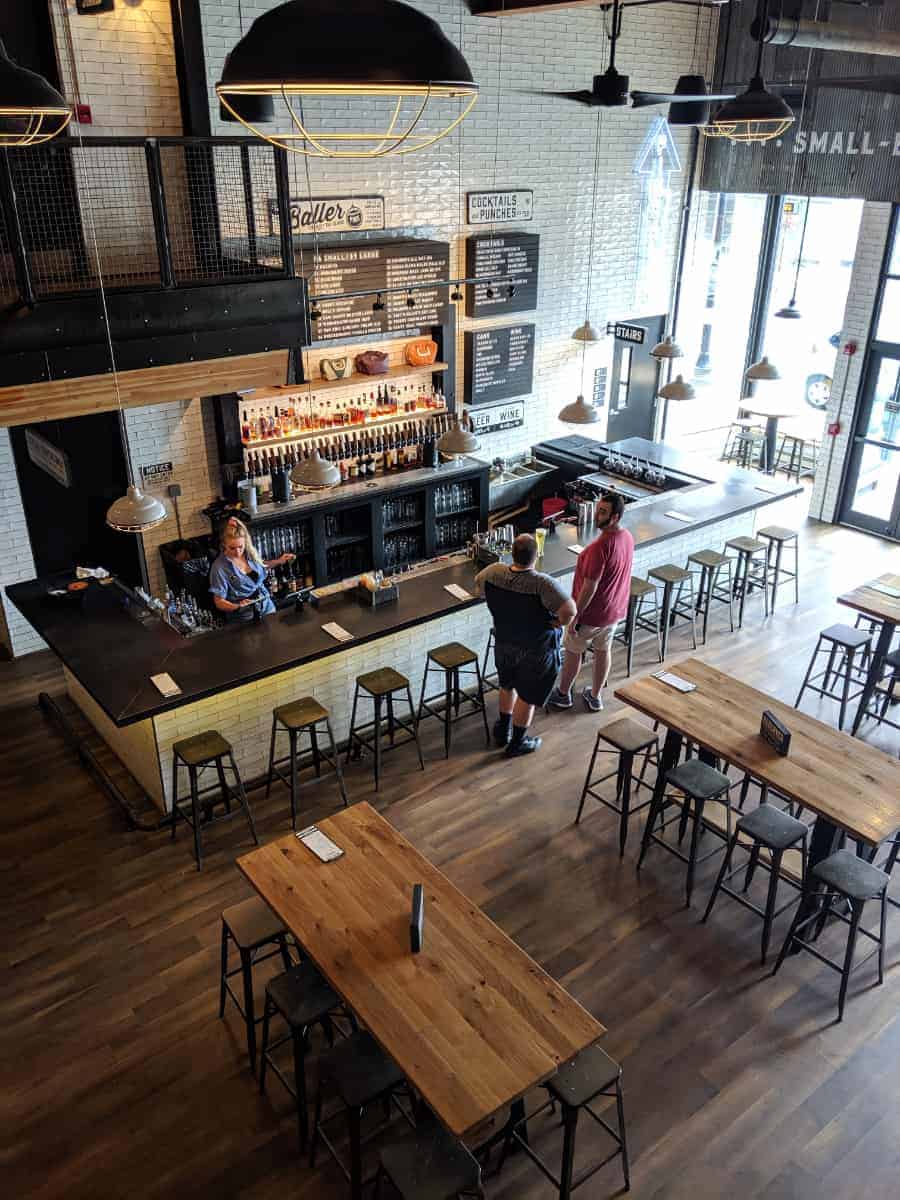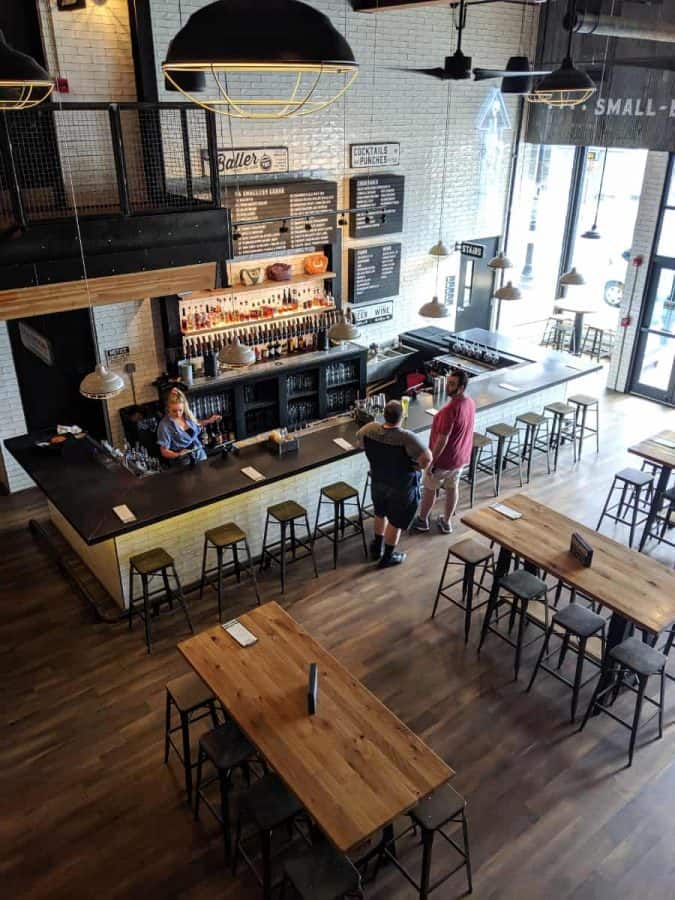 Pins Mechanical Co. is located in Over the Rhine. You'll find it on Main Street, close to where 12th Street dead-ends into Main Street.
Pins Mechanical Co. – Great for Date Night
This place really does have something for everyone to enjoy. My husband loved their huge draft beer selection and I loved beating him at Duckpin Bowling (winning at the sports – something that NEVER happens to me!)
We had been to Pins Mechanical Co. before but we hadn't experienced the whole "duckpin" thing so we decided to give that a try.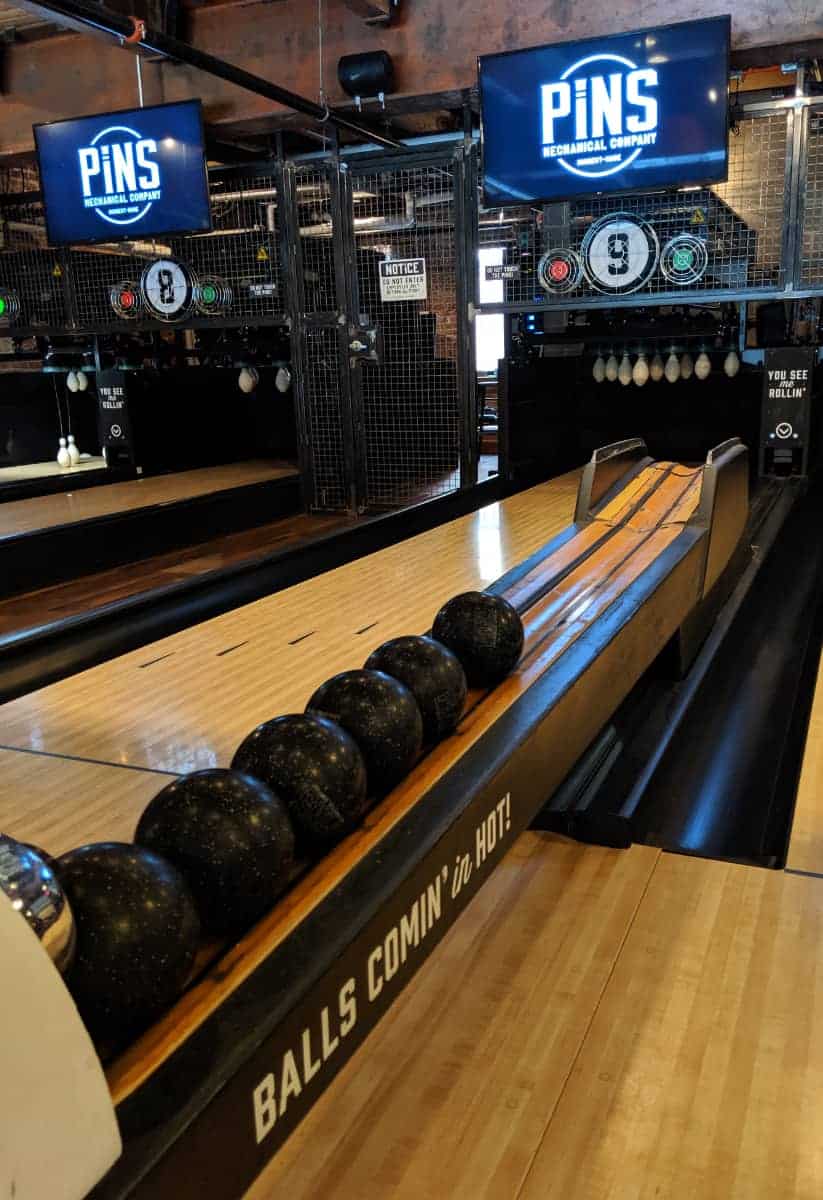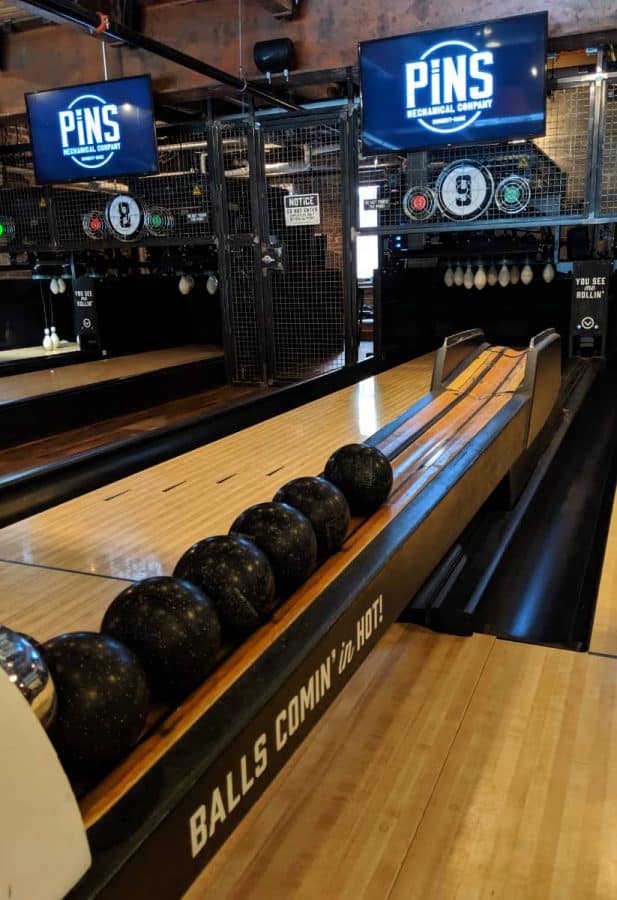 Duckpin bowling is like regular bowling with benefits. You wear your own shoes (no stinky rental shoes needed). You bowl with smaller balls and they're all the same size (no hunting for a ball you like). And it's EASY! We were able to play, talk, and joke around while bowling as it doesn't take much skill (hence my win!).
Pins Mechanical Co. is family-friendly until 8pm every day.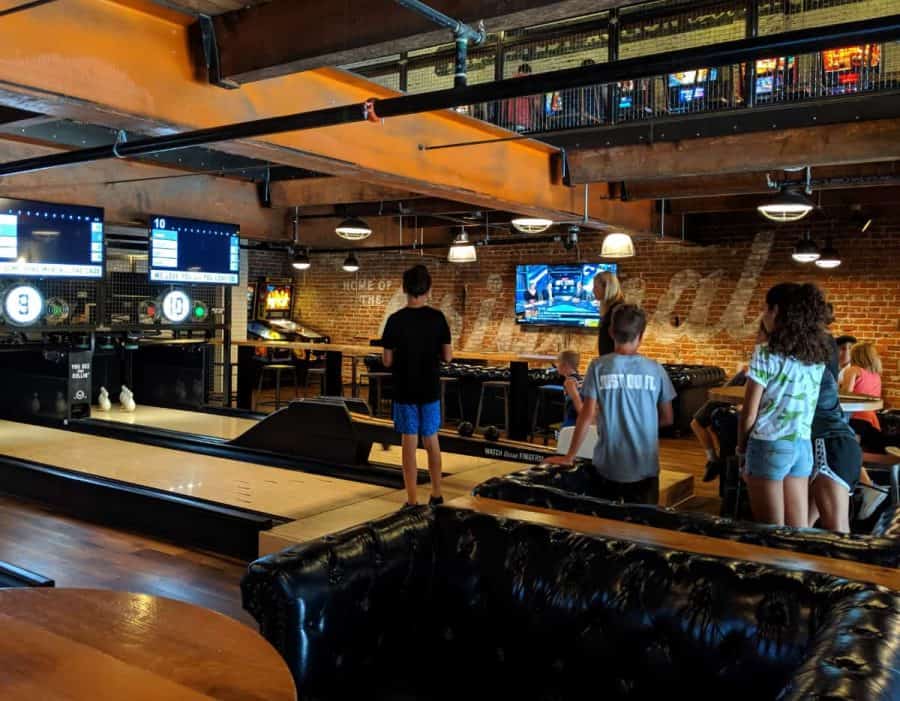 It's a great place for school-aged kids and I think this would be an especially fun place for teens. Between the ping pong and the bowling and the pinball, your teens might actually admit they had fun! 😉 Adult supervision is required.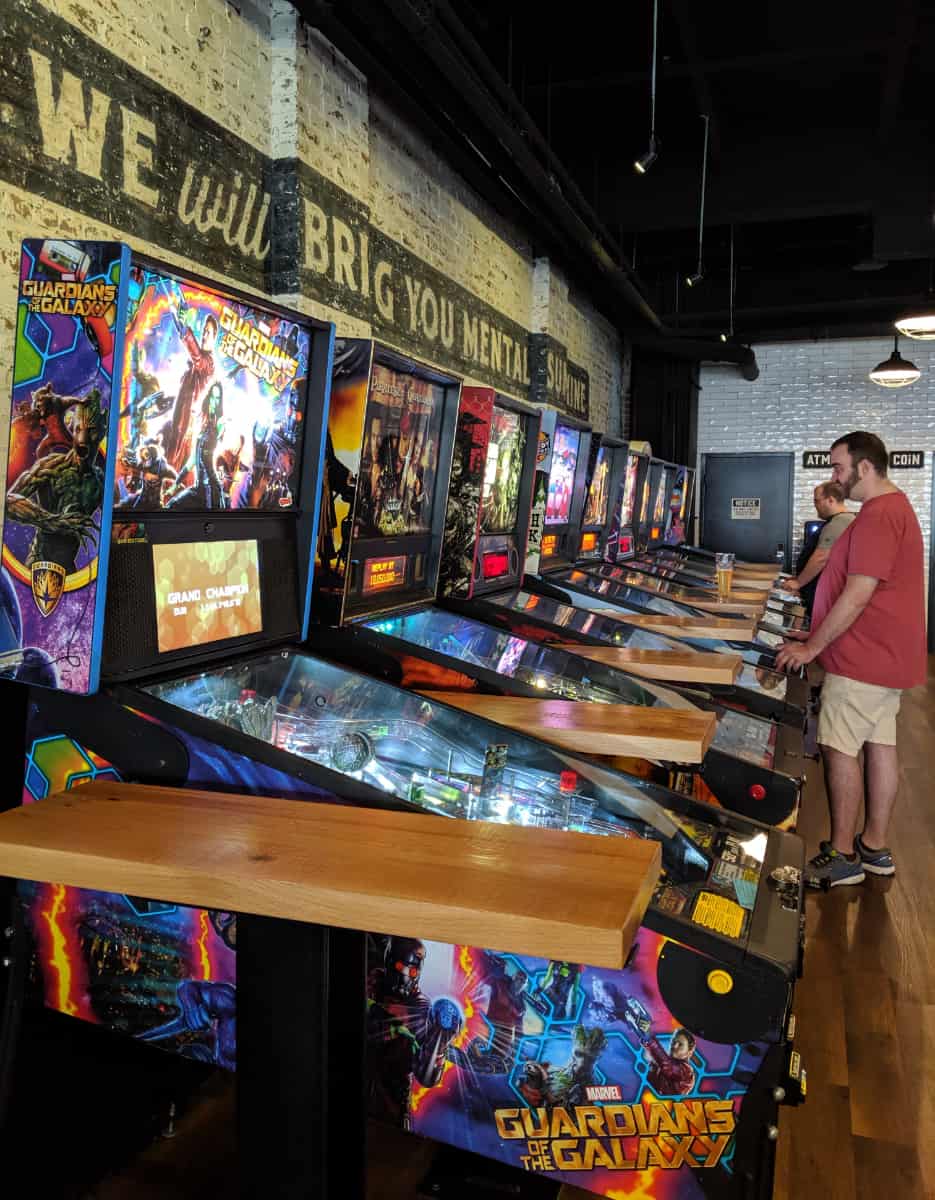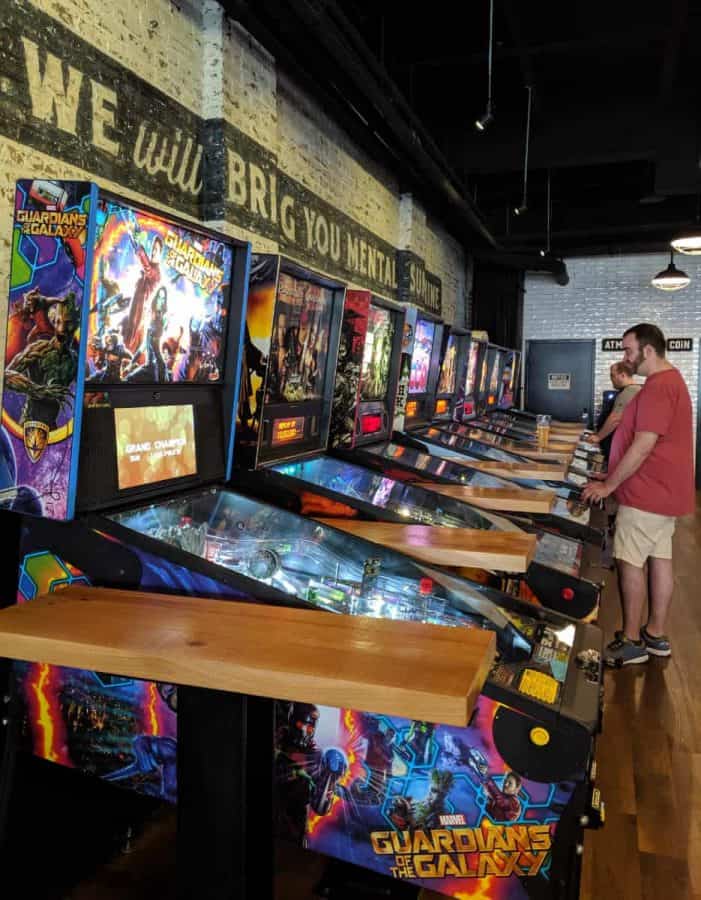 Bocce, Pinball, Ping Pong and More!
If bowling isn't your thing, they have LOADS of pinball machines. They also have a ping pong table, Foosball, and they even have a Bocce ball court on the rooftop (it's kind of hidden so look around the corners!).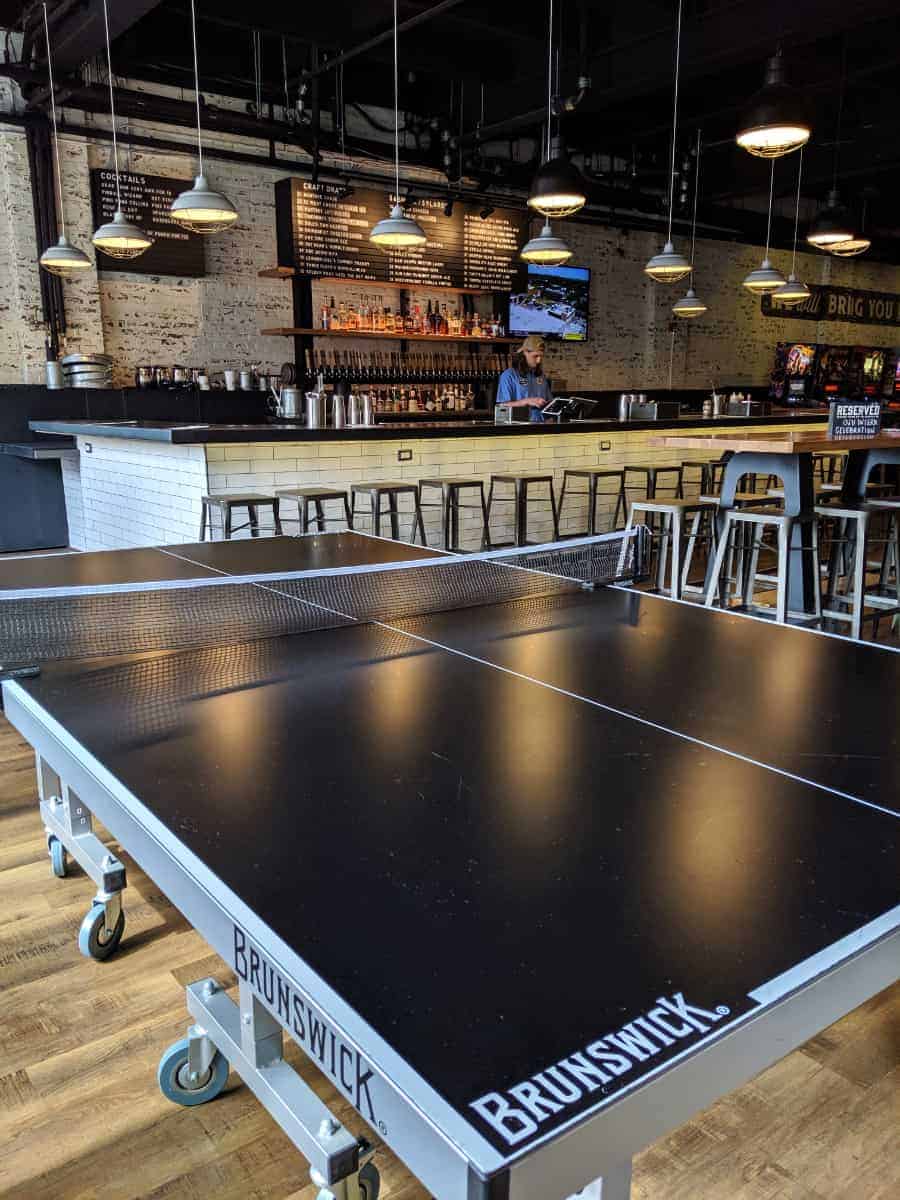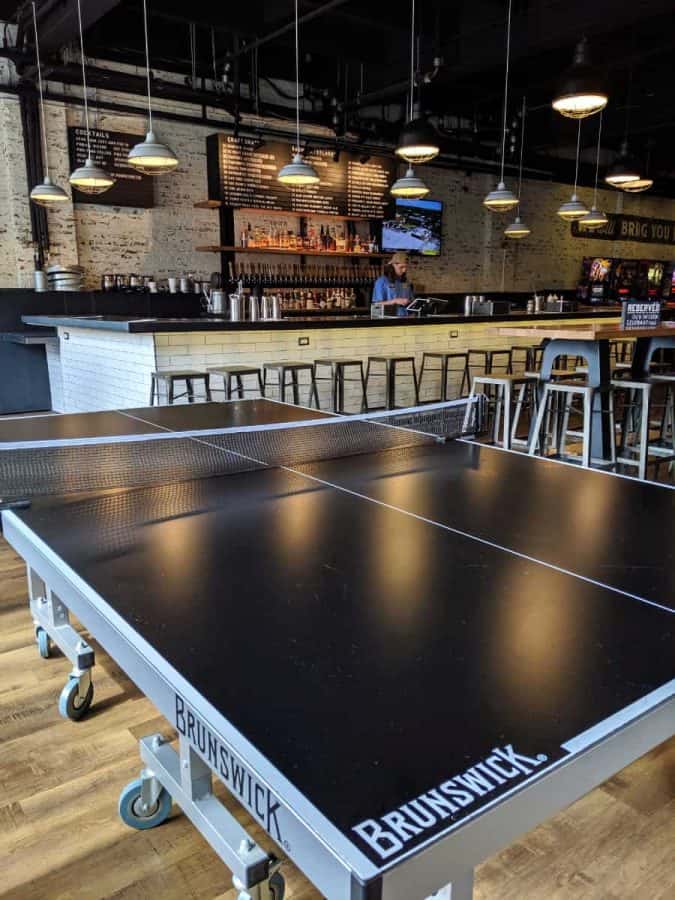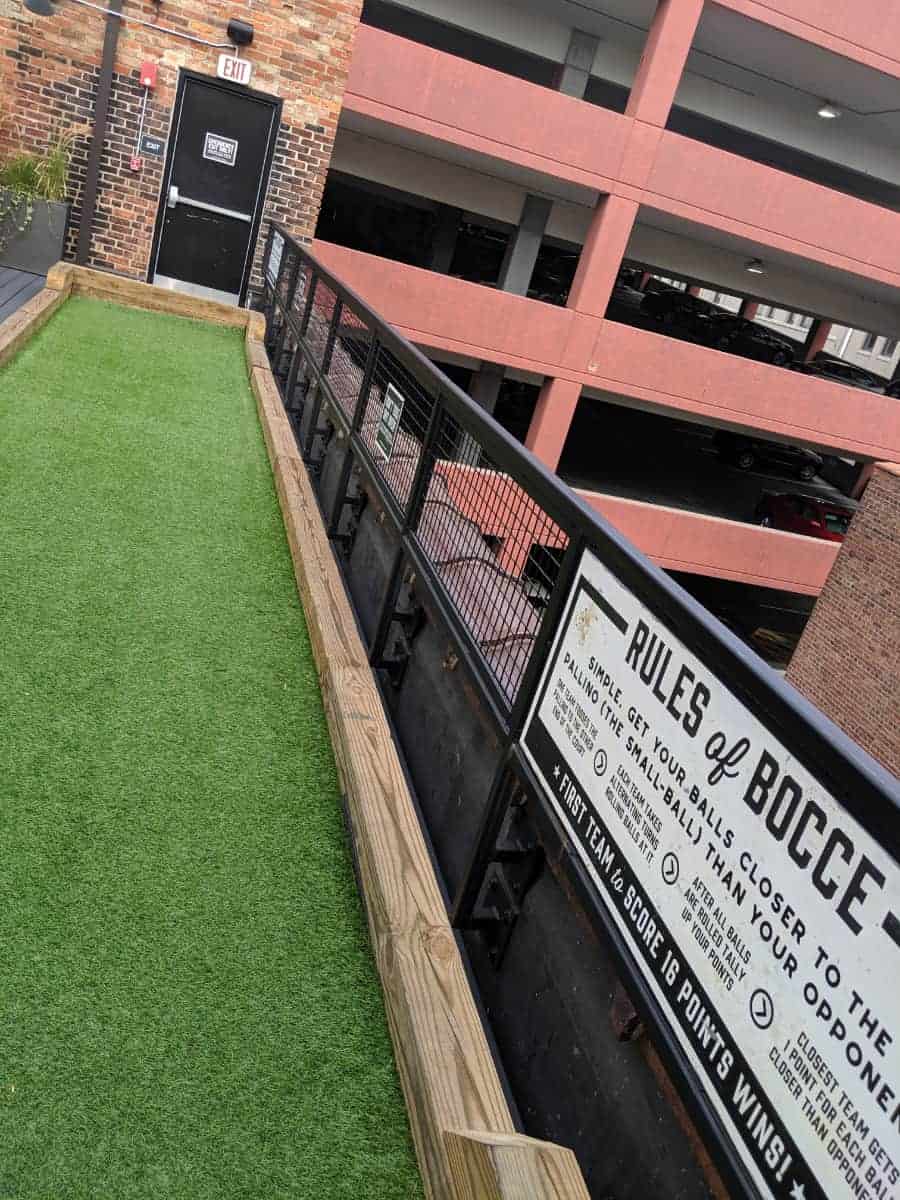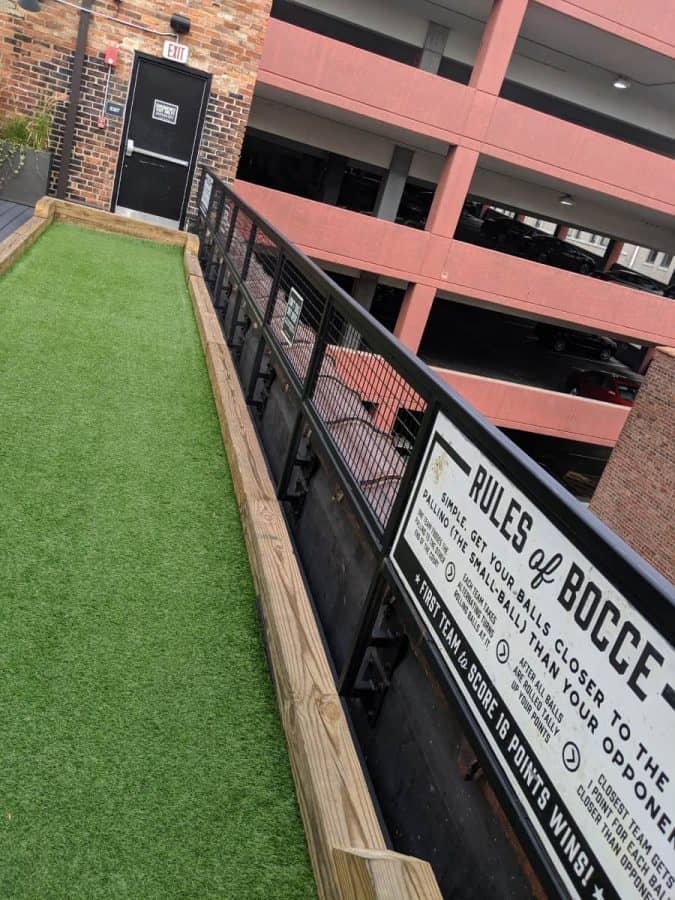 Each floor has its own bar (except for the basement). They have a huge variety of craft and local beers on tap plus a full bar. The rooftop bar even has its own frosty cocktail!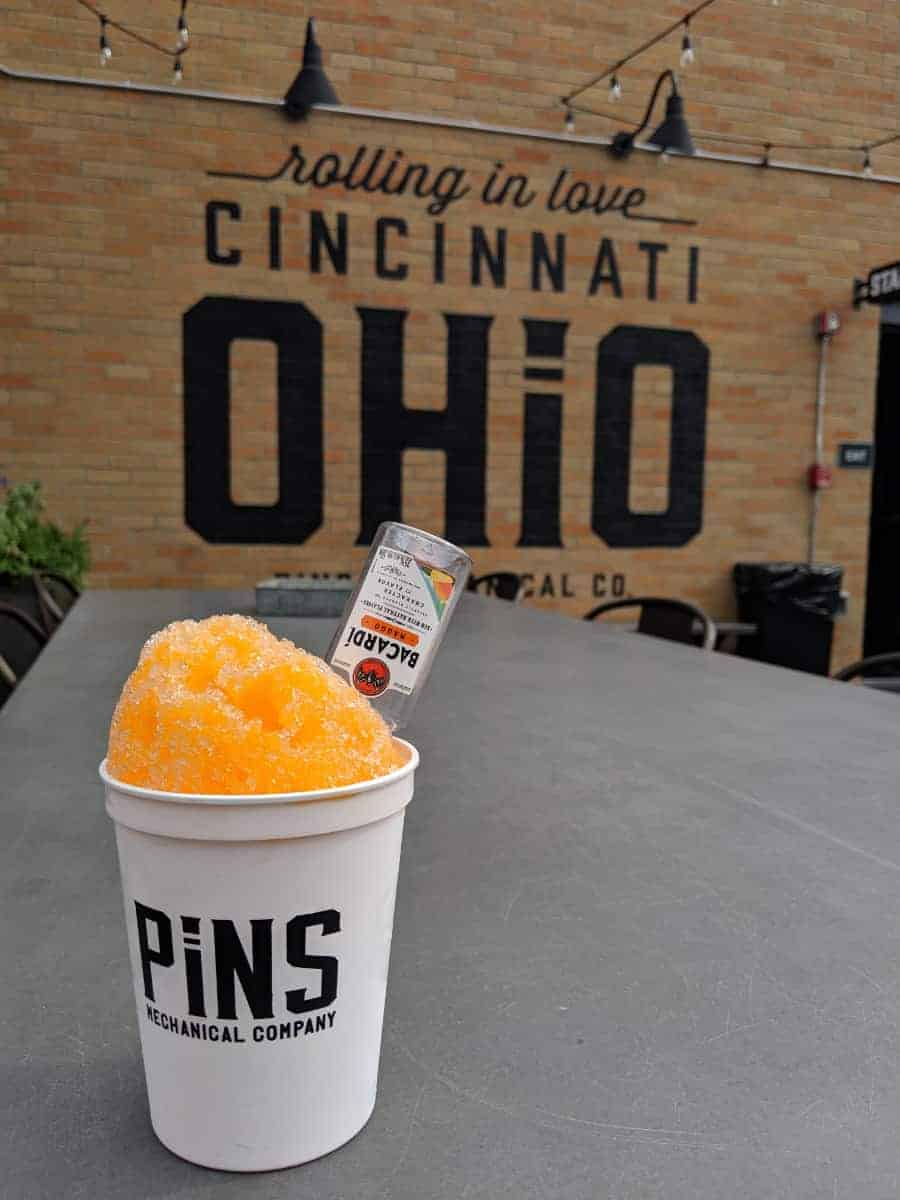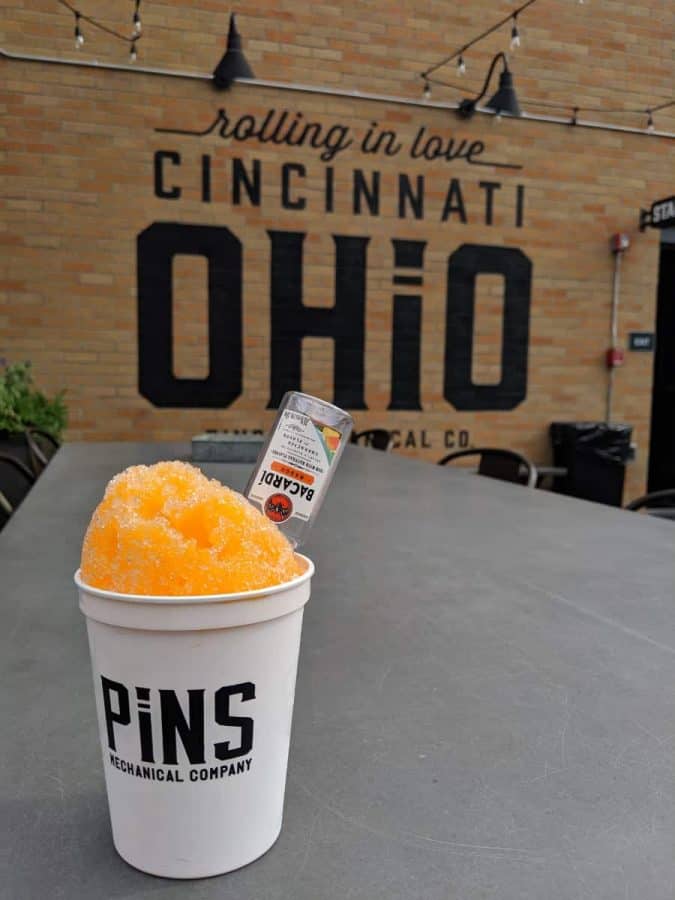 After hanging out on the rooftop deck, enjoying some beer and cocktails, winning at bowling (AND at AC/DC pinball, I might add), we decided it was time for a bite to eat.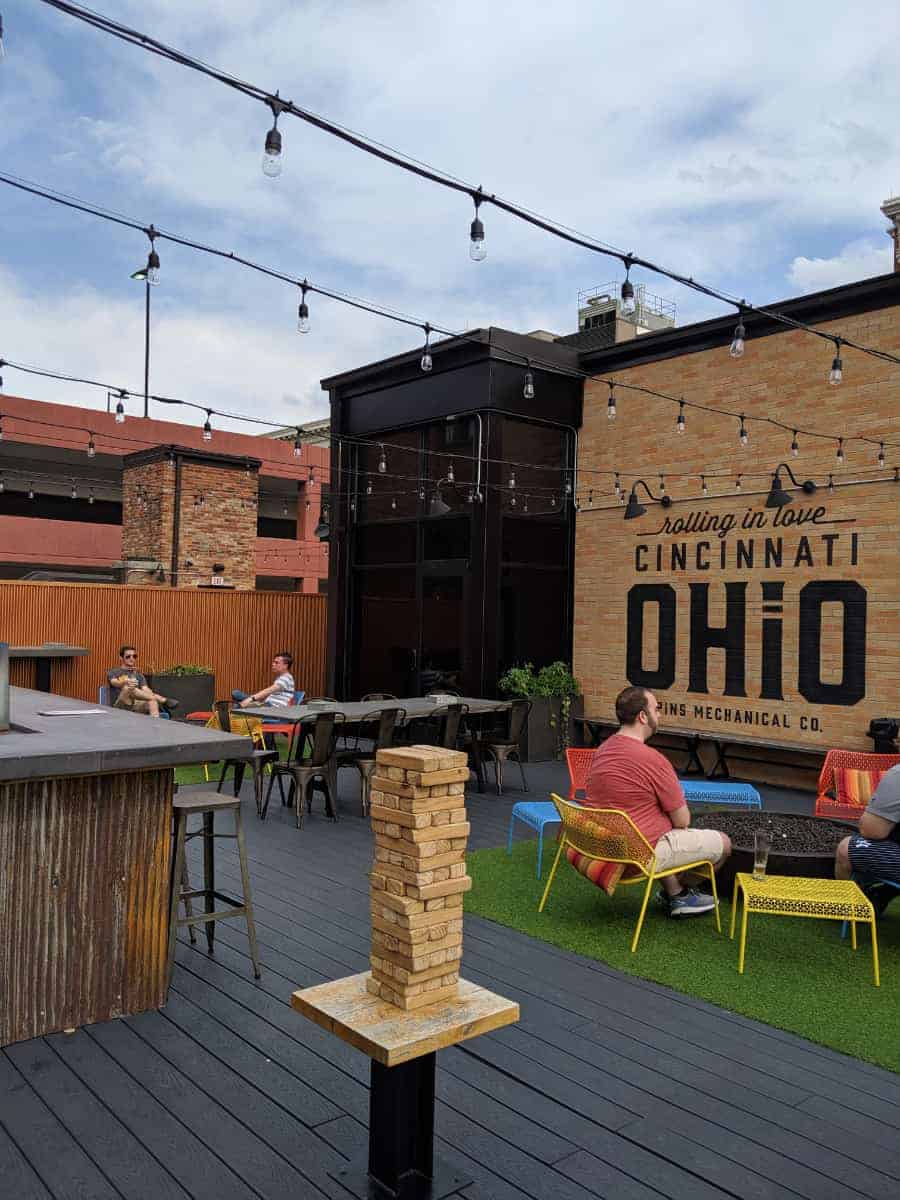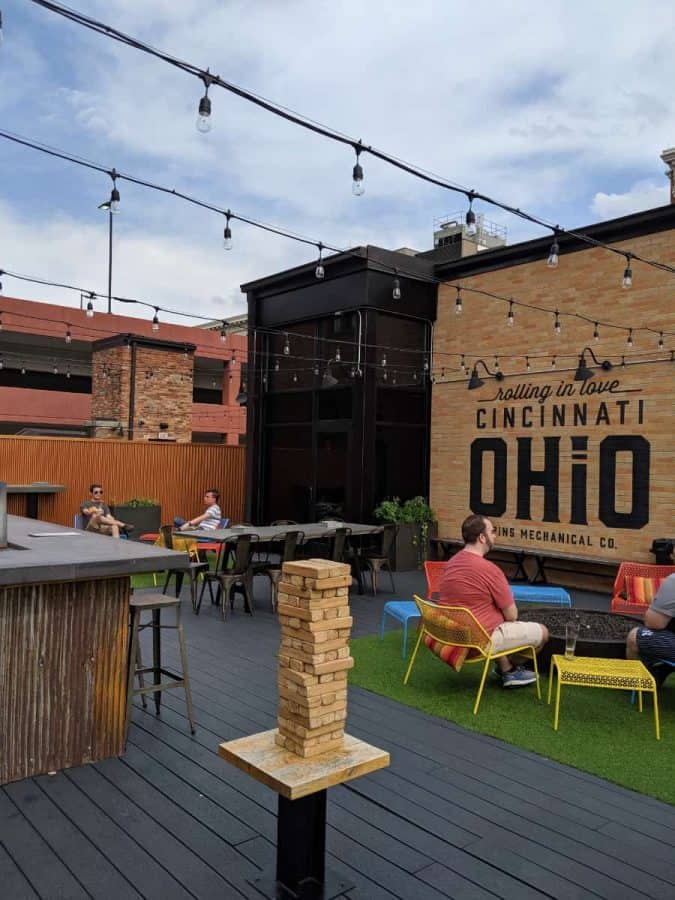 I should note here that Pins Mechanical Co. does not sell food BUT they do allow you to bring it in with you. You can also order for delivery. My favorite pizza is The Don at Goodfellas (right across the street) but we wanted guac so we made a quick trip to Bakersfield. YUM!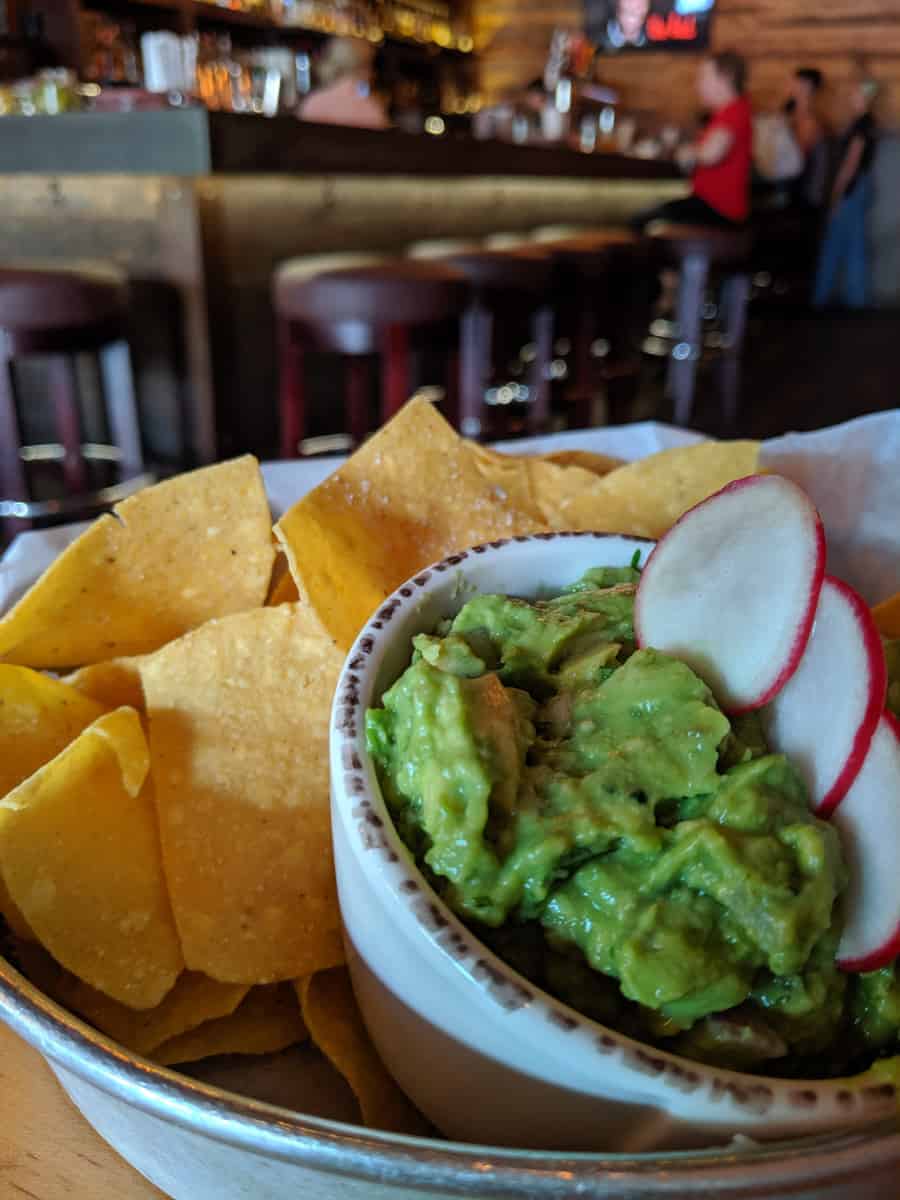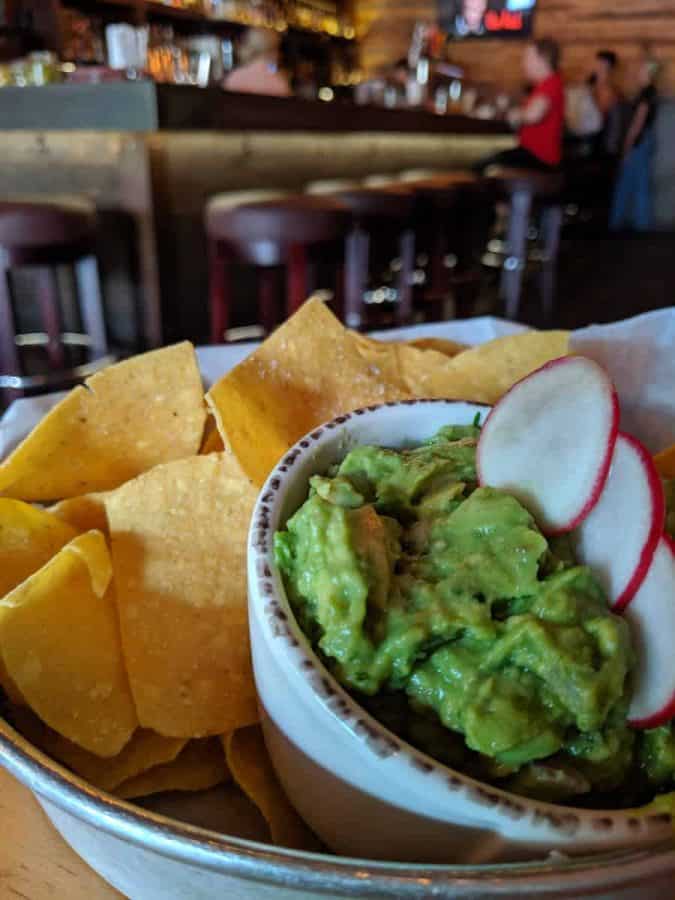 Where can you park?
You have lots of options for parking in OTR. We parked at Mercer Garage (on Vine Street) as we know that spot well. Other options include street parking (be prepared to pay for meters), Zieglar Garage (towards Pendleton), or at a nearby surface lot. You could even park somewhere else in town and take the streetcar to the 12th and Vine stop.
We loved our game-filled date night and will definitely return to Pins Mechanical Co. I can highly recommend this date night experience!
Pins Mechanical Co. is located at 1124 Main Street, OTR/downtown Cincinnati