It's week seventeen on our quest to visit and write about a Cincinnati brewery each week in 2019. I'm hoping that we'll be able to cover just about every one by year's end!

Follow along with the 52 Cincinnati Breweries Series here.
Breweries in Cincinnati Series Week #17: Visit to Moerlein Lager House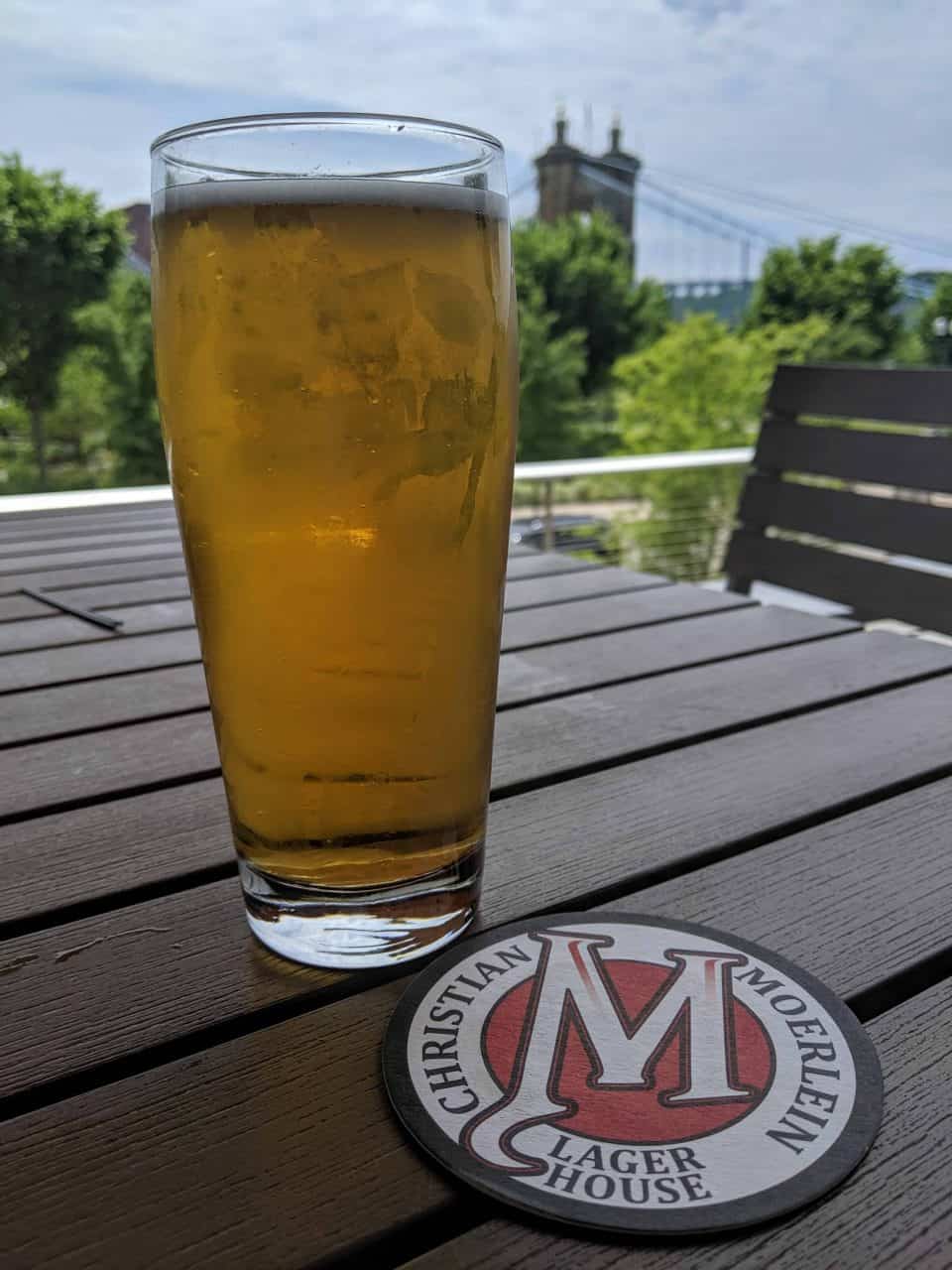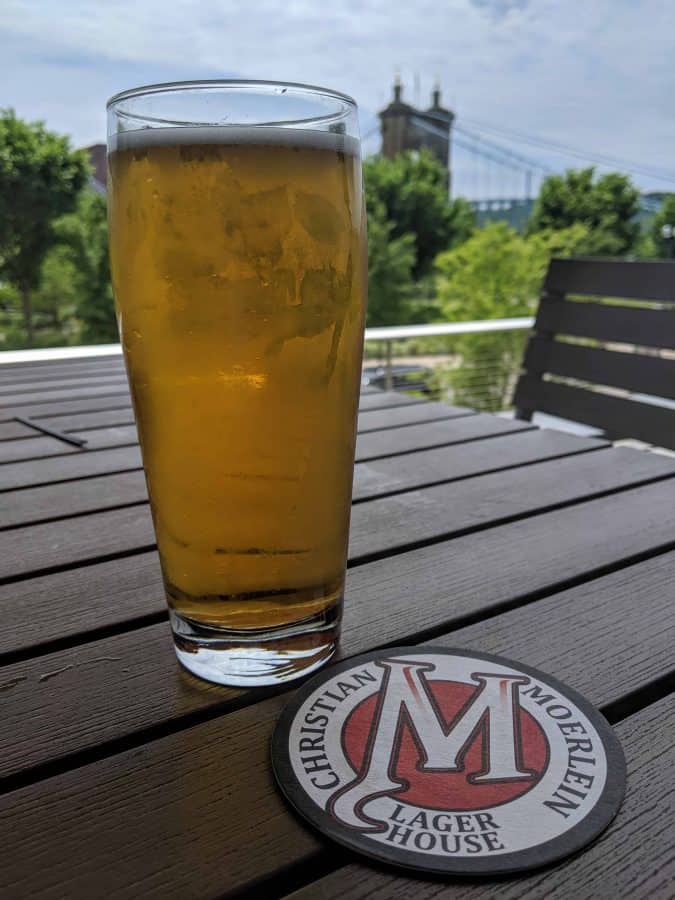 New to Cincinnati? Entertaining? Looking for a great date night? They're all good reasons to "tap" into the Moerlein Lager House!
Moerlein Lager House is a micro-brewery with a fantastic restaurant. With over 100 craft beers to choose from, including freshly brewed on-site Christian Moerlein beer, you'll be sure to find the perfect drink to pair with one of their dishes.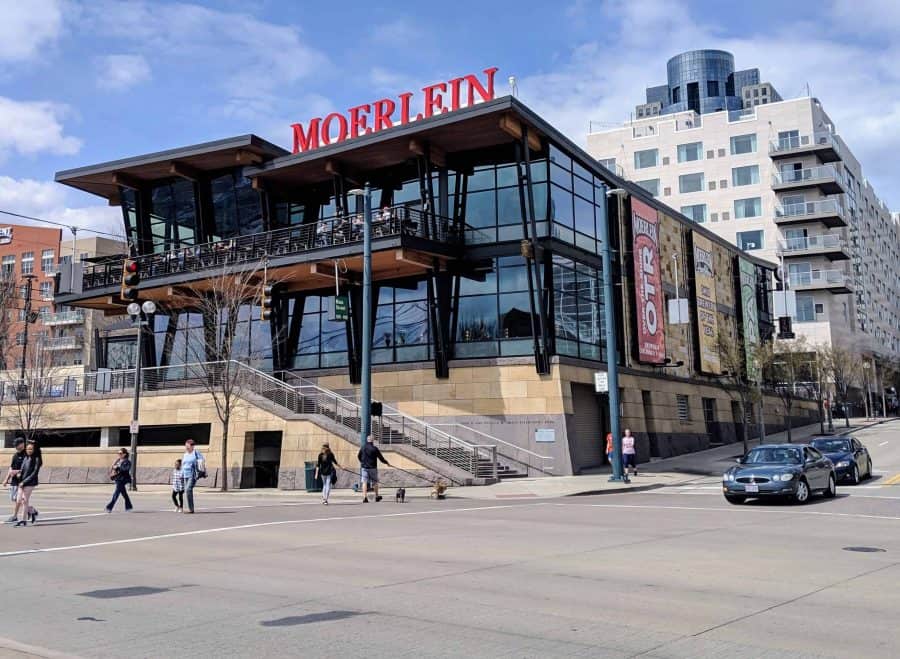 Enjoy your beer and/or meal with some spectacular views of downtown Cincinnati, the Roebling Bridge, and the Ohio River. Most the restaurant is open to the city views.
And be sure to leave some time to get out and enjoy the surrounding area when you visit Smale Riverfront Park before or after your visit to Moerlein.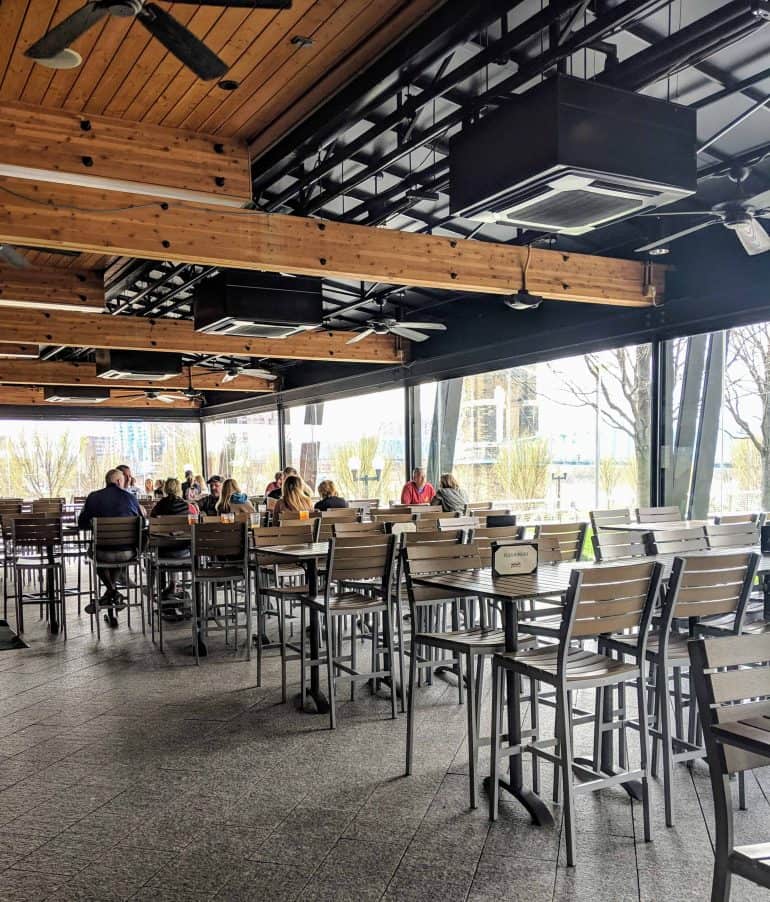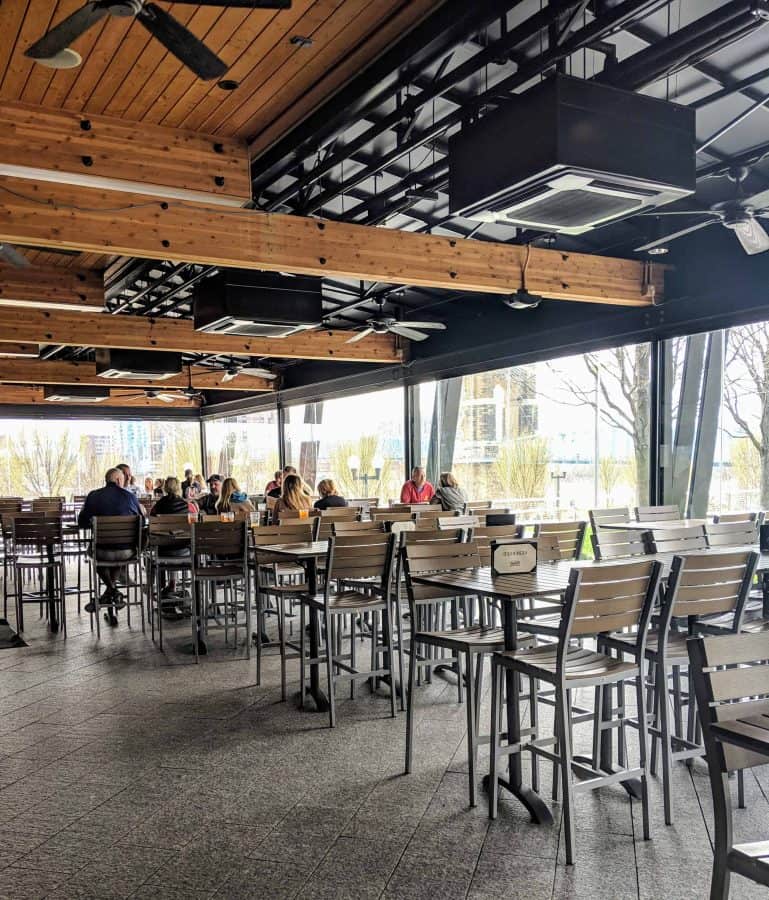 Moerlein boasts 2 bars, one on each floor. The first floor bar opens out to an enclosed porch with great views and a casual atmosphere.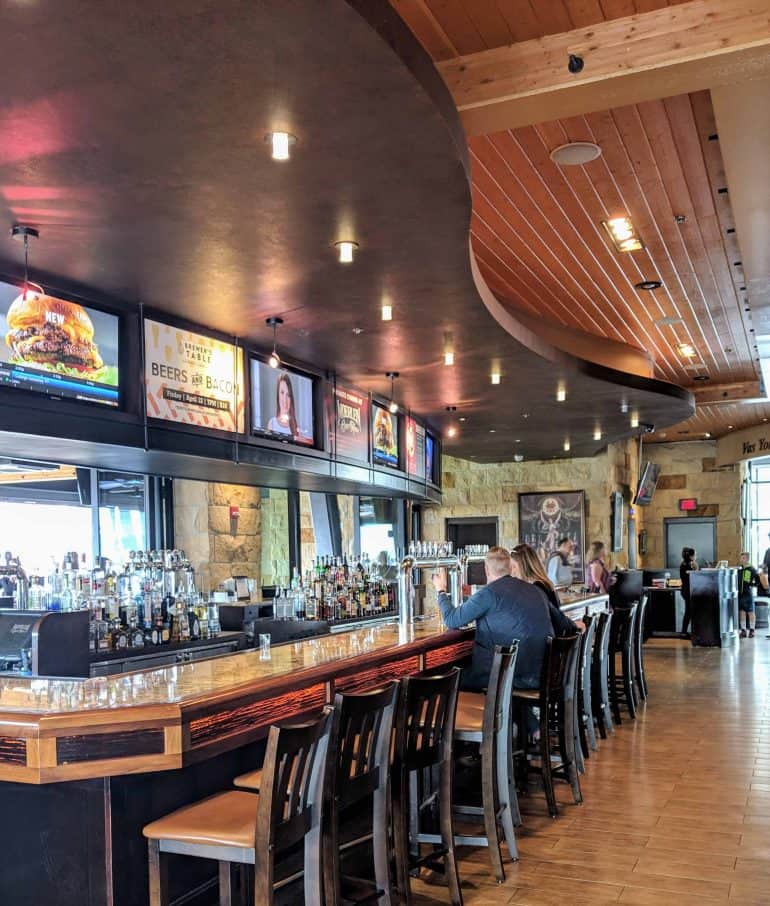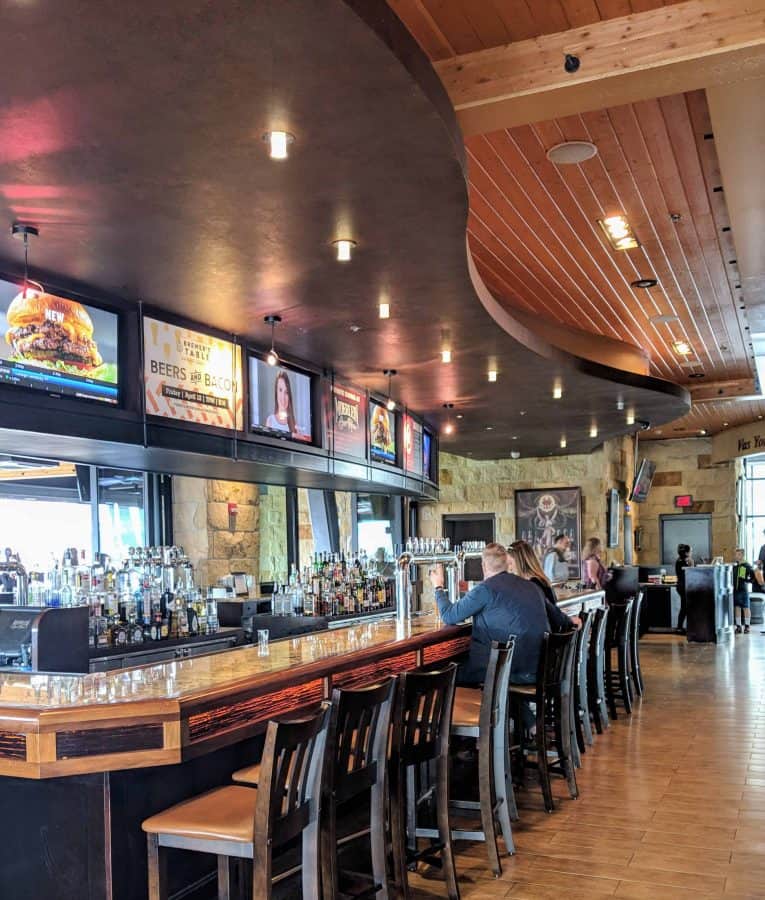 Inquiring Cincinnati Craft Beer Lovers Want to Know…
When can I go? Open 7 days a week.
Do they fill growlers? Yes, both growler and howlers.
Do they serve any other alcohol? Yes, Moerlein Lager House has a full service bar.
Where do I park? There is parking in garage directly next to the Moerlein Lager House. The micro-brewery is in downtown Cincinnati along the Ohio River so you will only find paid parking.
Do they have food? Yes, this is a destination restaurant. Moerlein Lager House is a micro-brewery, but the food is as good as the beer.
How big is the taproom? Can we hold an event or a party there? Moerlein offers private dining experiences in its multi-floor micro brewery. Ask for a Stammstich Table where you can pour your own beer!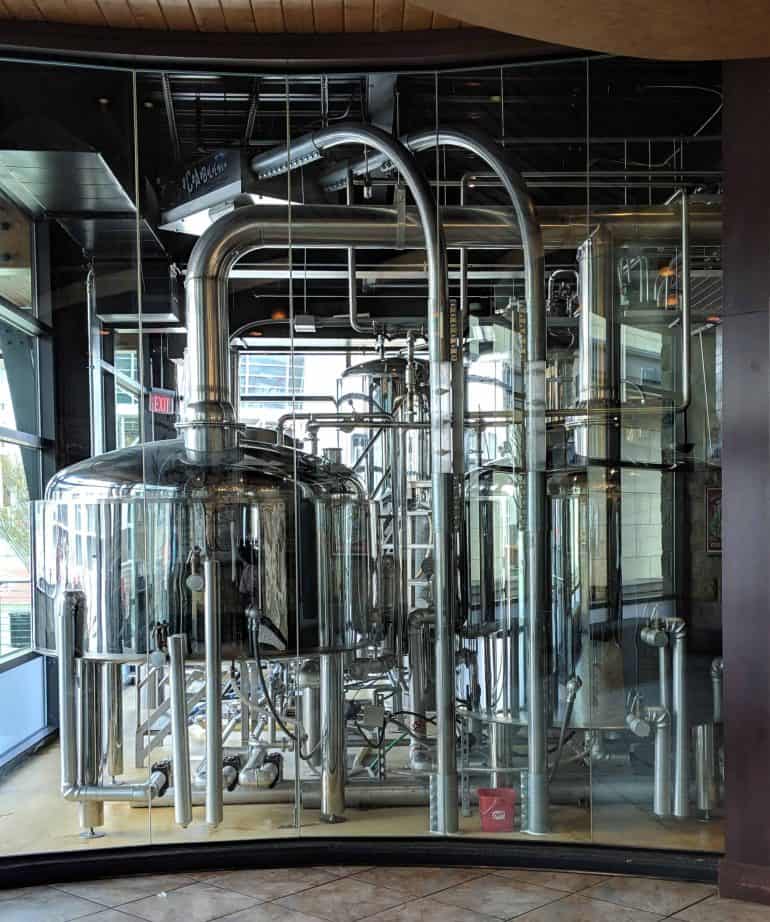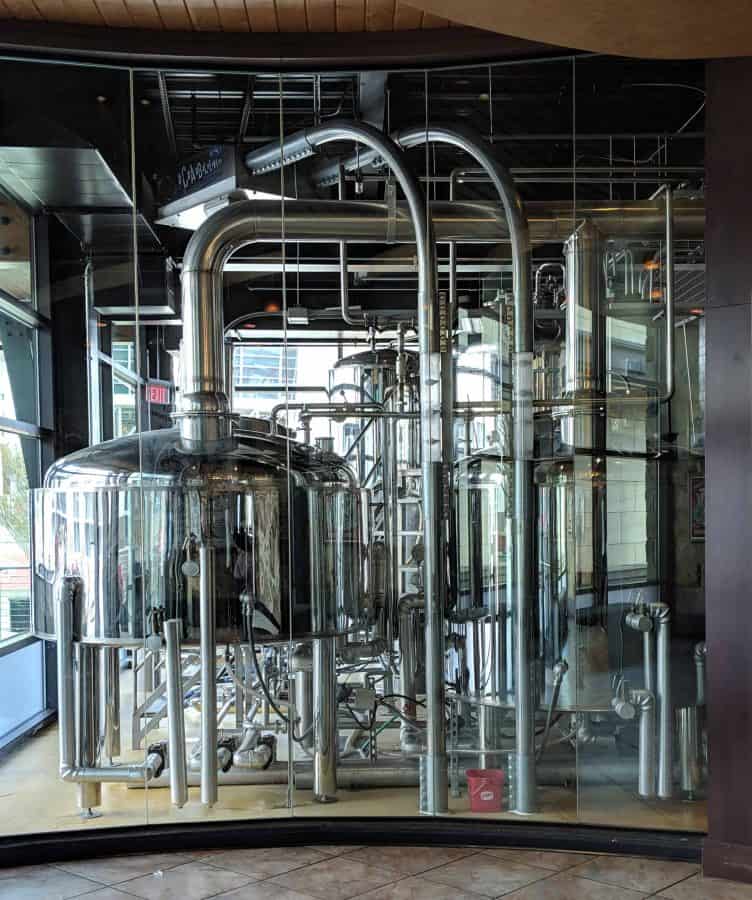 Do they offer brewery tours? Yes, they will offer tours. Contact the bar in advance for availability.
Is there any outdoor seating? Yes, there is outdoor seating, but even the indoor seating has great views of the river. If you are waiting for a table, there is an outside bar at the entrance (weather permitting). During events, the Moer-to-Go window is often open, allowing patrons to enjoy a beverage on the adjacent lawn.
Is the taproom kid friendly? It's a micro-brewery restaurant. Kids are welcome but know that this is more of a restaurant atmosphere (vs. taproom atmosphere).
Is The Moerlein Lager House pet friendly? No. This is a micro-brewery with a full menu restaurant so fur-babies are not allowed.
Moerlein Lager House can be found at:
115 Joe Nuxhall Way, Cincinnati, OH 45202