Oh, Blue Ash Parks, you certainly know how to do a park right!!!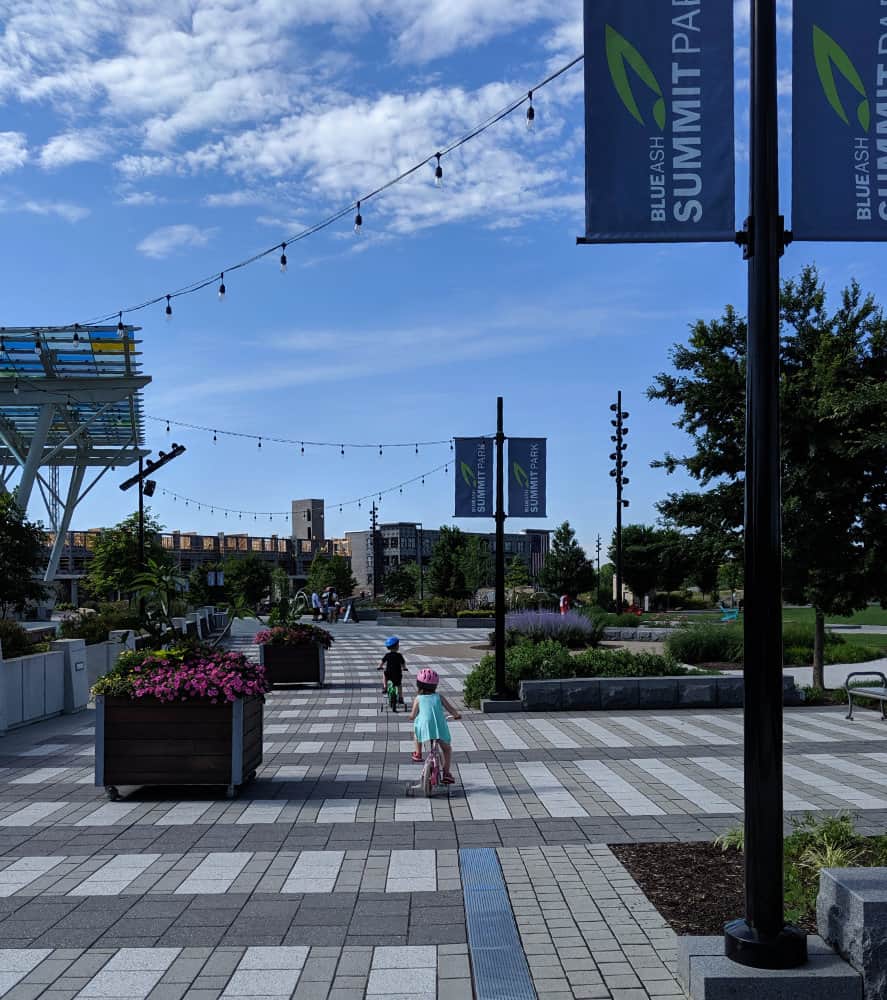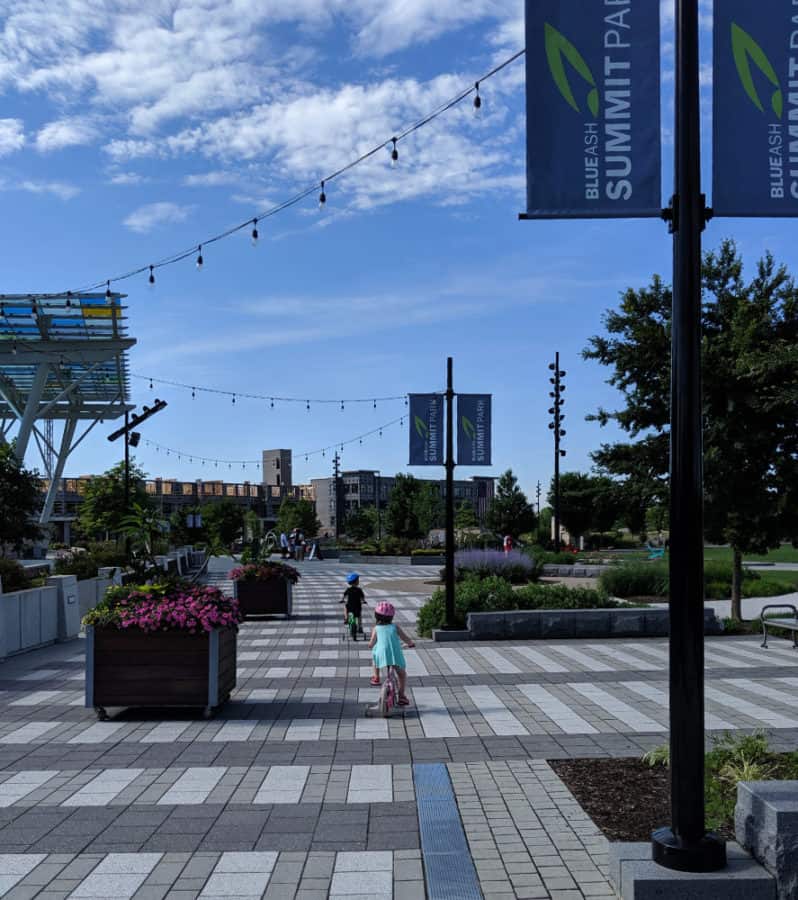 Located in Blue Ash, Summit Park spans 130 acres and includes playgrounds, a dog park, fantastic restaurants, walking trails, bike rentals, a VERY large lawn space, an observation tower, and so much more!
Let's start off with a look at the playgrounds at Summit Park…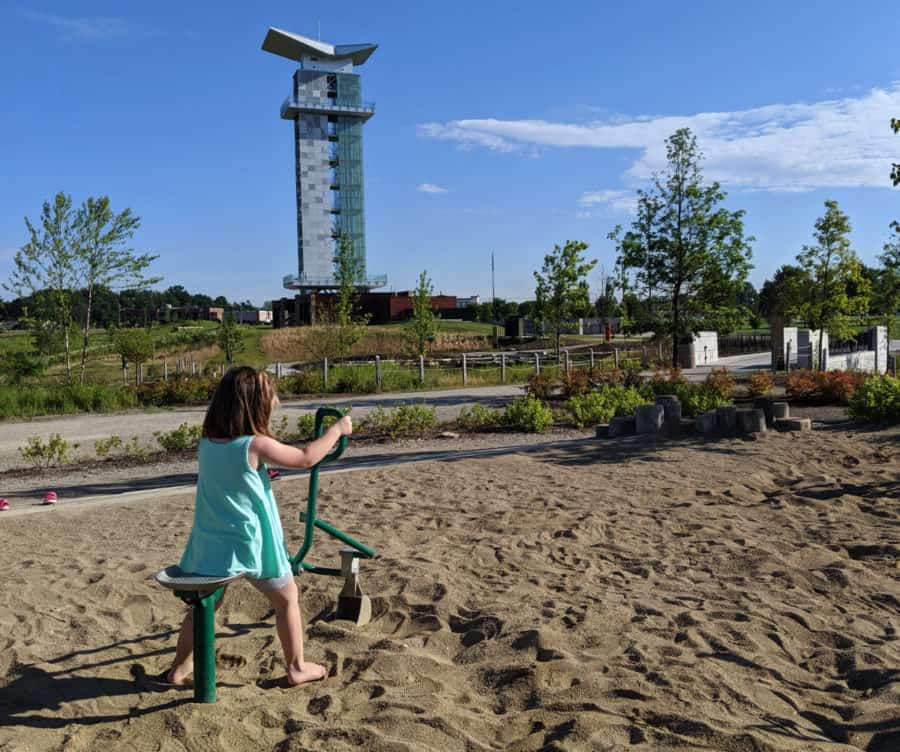 Summit Park has multiple playground areas. Our current favorite is the Naturescape Playground. This area (as seen above) can be found close to the Observation Tower. Here you'll find loads of sand to dig in, lots of natural "stuff" to climb on, swings, a zip line, and more.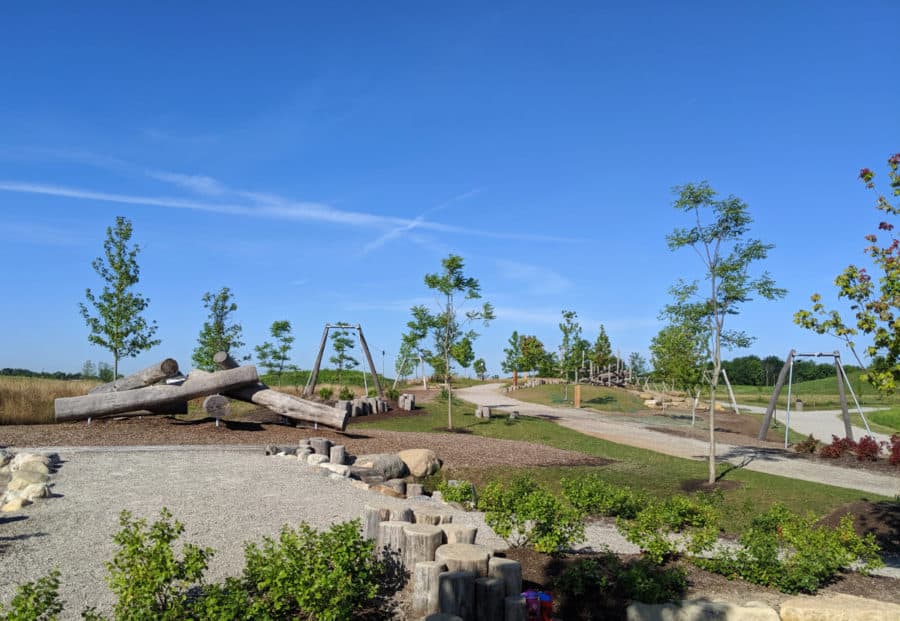 Summit Park has another playground (closer to the restaurant area) that is split into two zones – one for the bigger kids and one for pre-schoolers.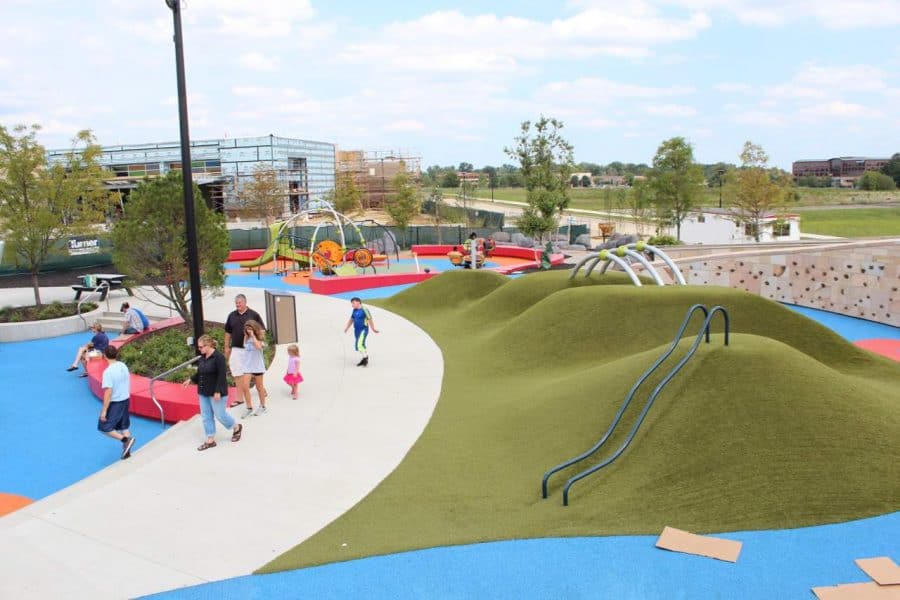 There's plenty to climb on, over, and through.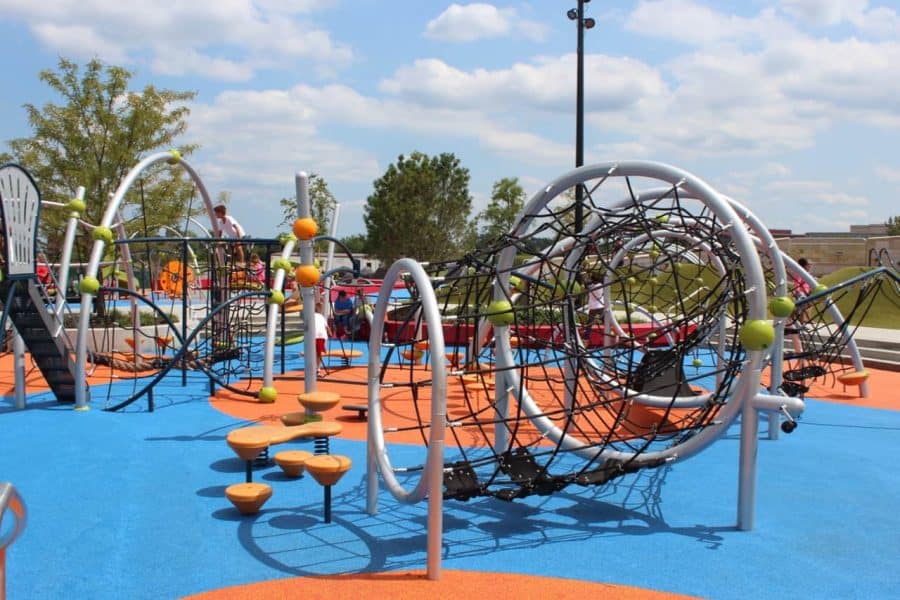 They have hills to slide down and climb up (synthetic grass covers the hills). They have slides and a small rock climbing wall too.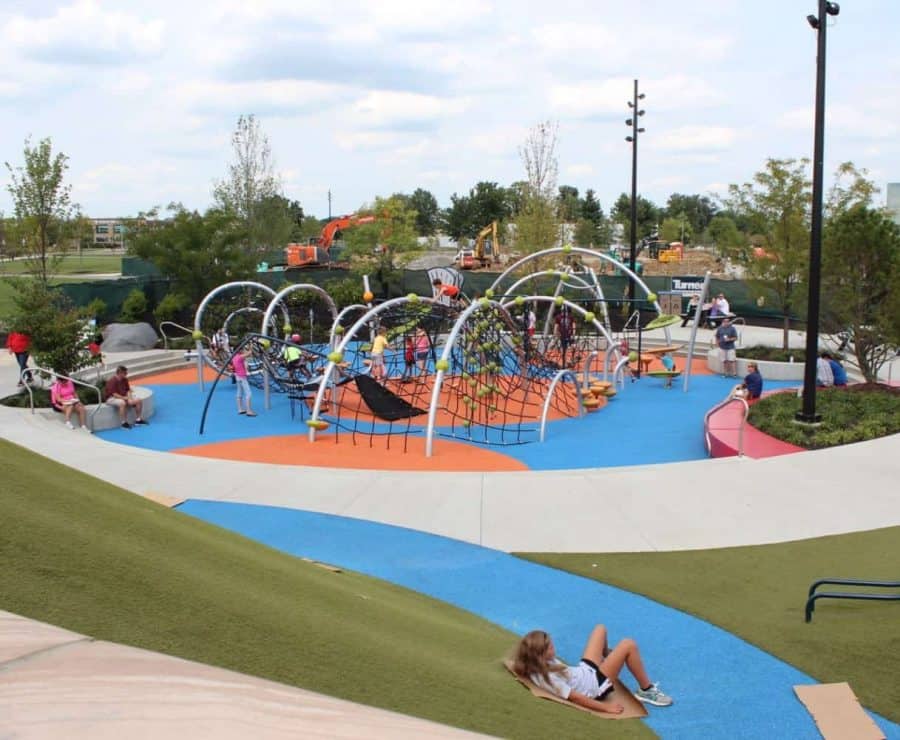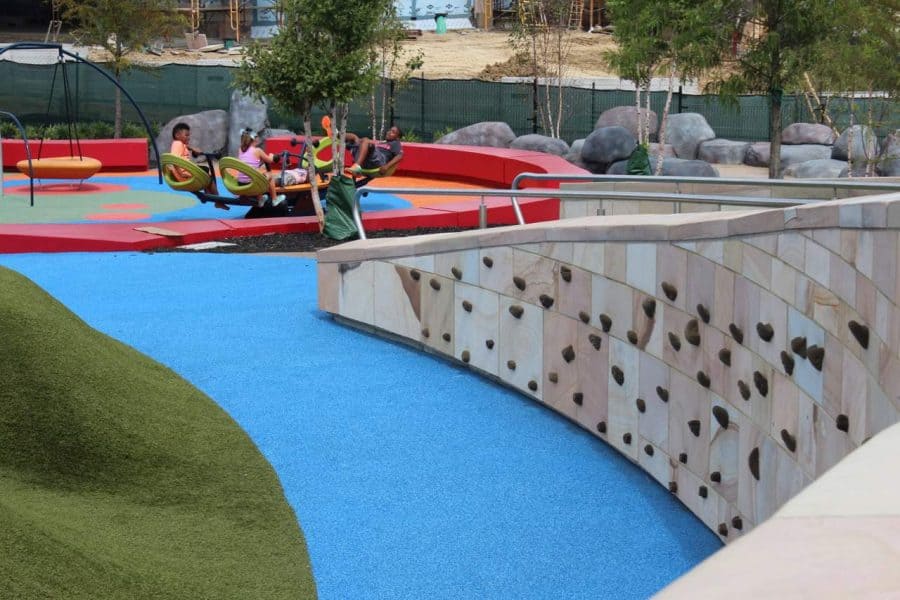 And there's a perfect playground for kids 2-5 years old to explore. The slides are a bit more tame, there's a teeter-totter type ride, and lots of stuff for littles to climb on.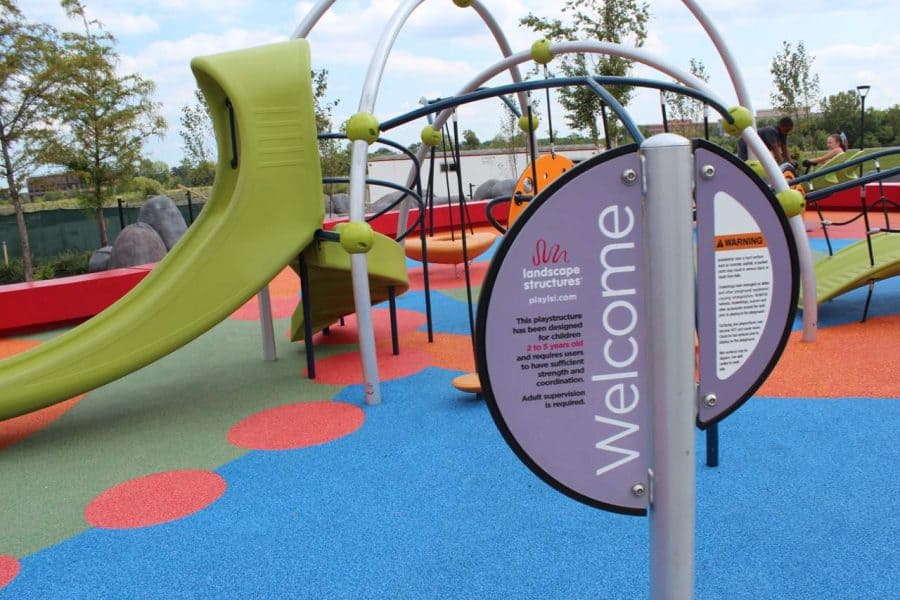 This playground area does have a few picnic tables and plenty of seating for the grown-ups. They have a few water fountains and the bathrooms are right there too.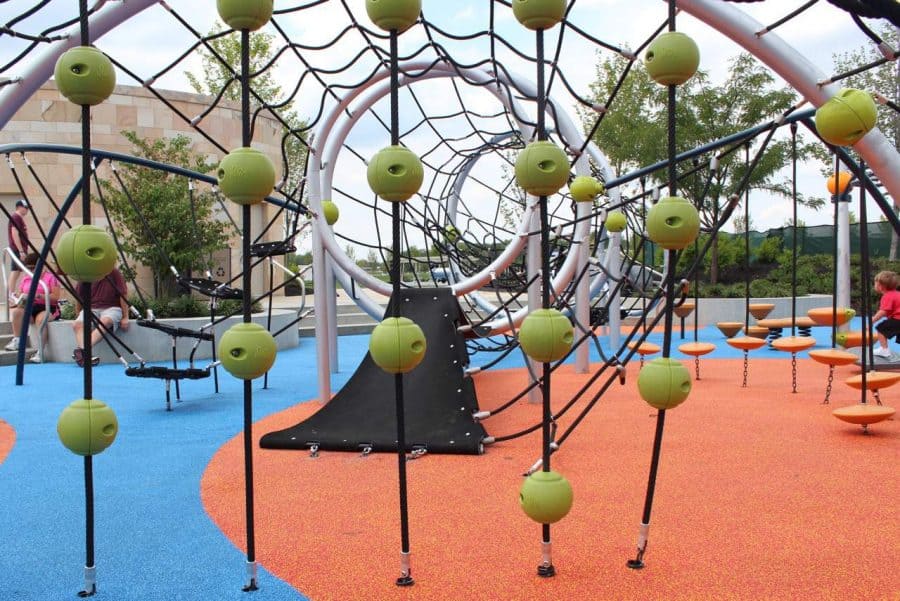 Walk or Bike the Trails at Summit Park:
If you'd like to get some exercise yourself, plan to walk or bike along the trails. There's a paved trail that circles the park.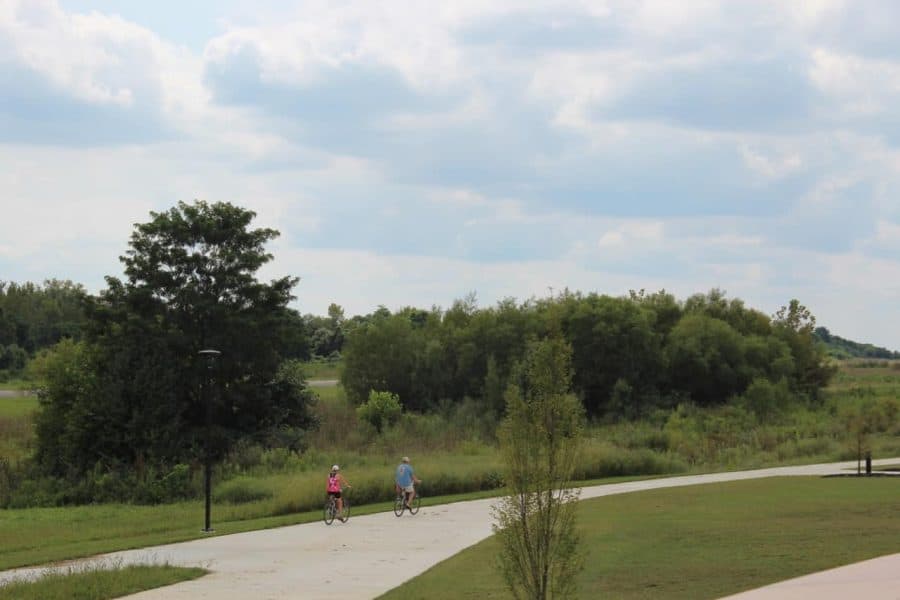 Off that you'll find a few different trails that are softer gravel.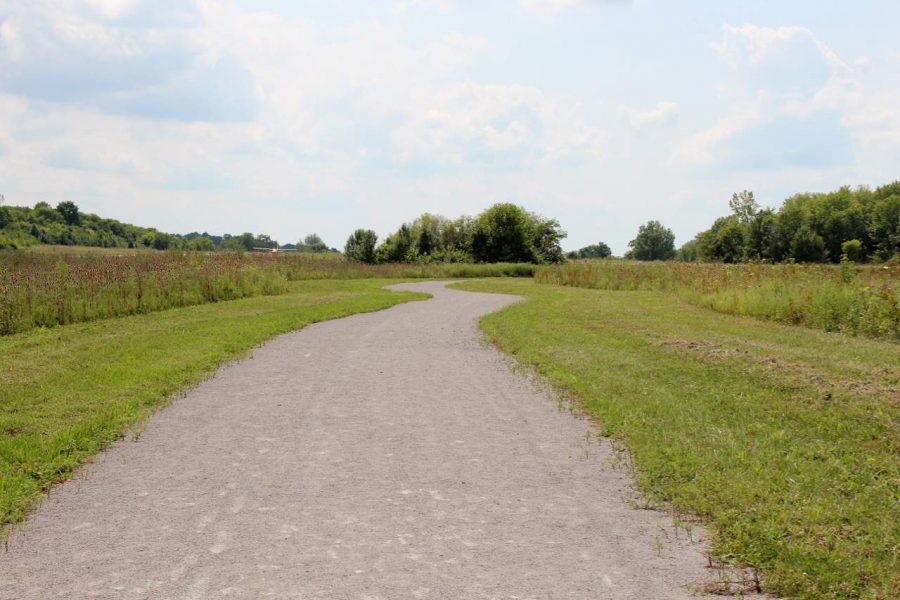 Don't miss the Fun on the West Side of Summit Park:
Over towards the dog park area you'll find a mulched trail that meanders through the woods (short and sweet).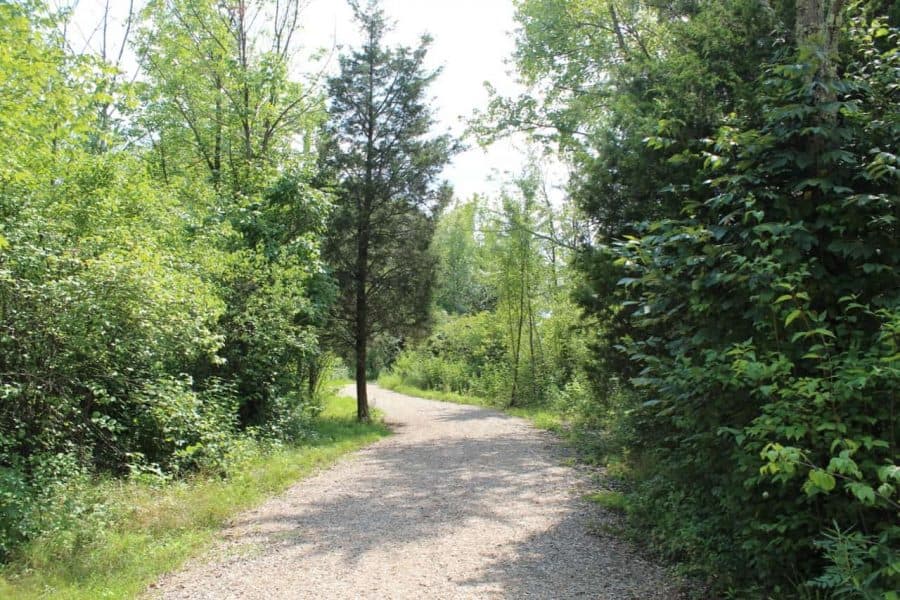 That trail lets out right by a nice park area that has lots of benches, picnic tables, and a permanent cornhole set-up (bring your own bags).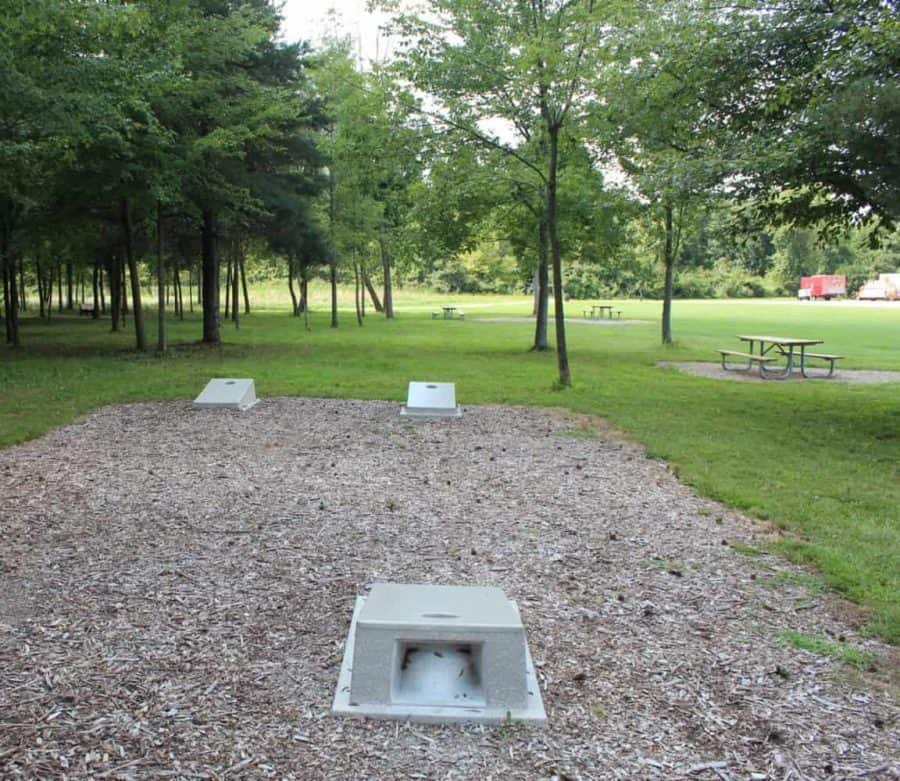 And adjacent to that you'll find a dog park.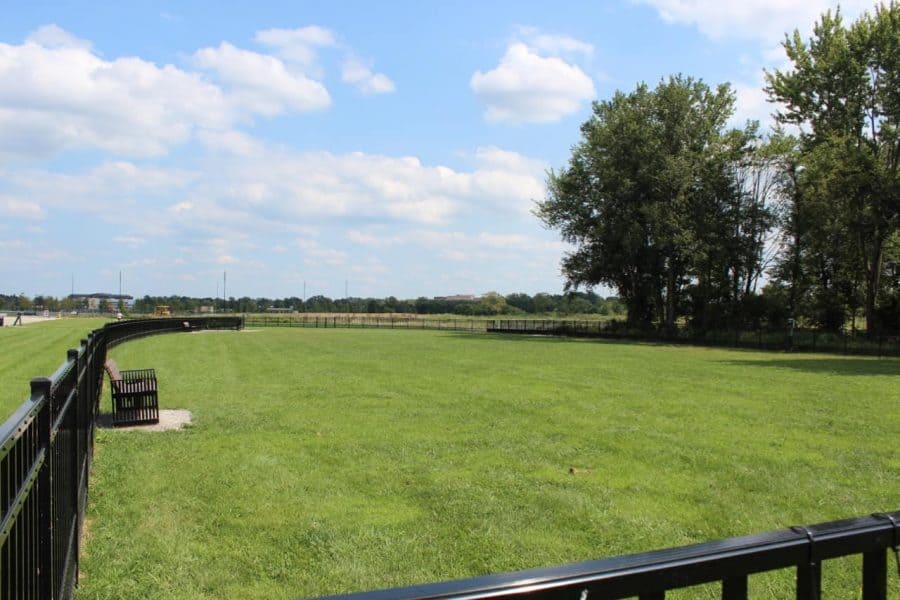 The parking lot on the west side of the park is painted with "roads" that the kids will enjoy biking along.
And you'll also find the entrance to the Observation Tower on the west end of the park.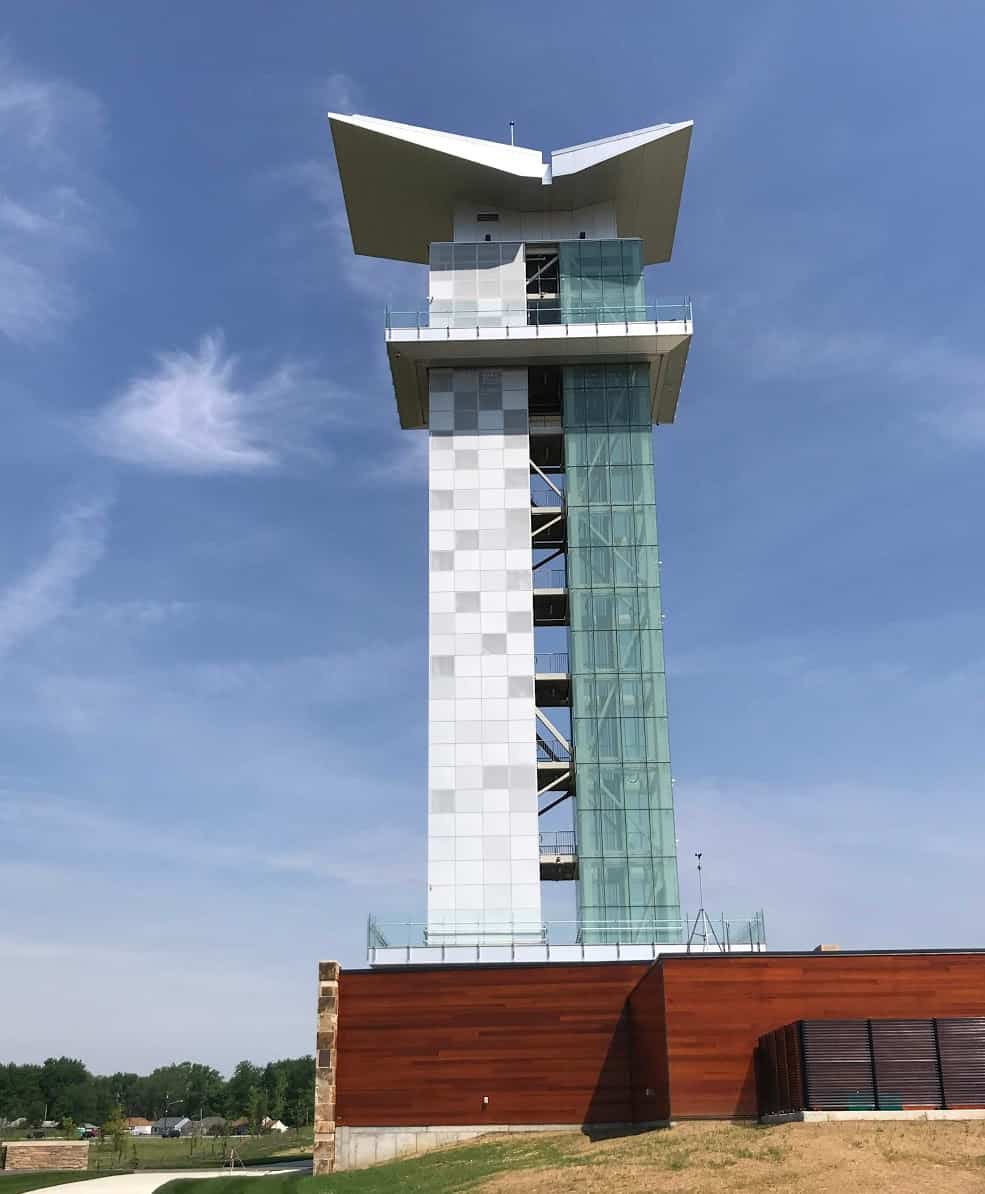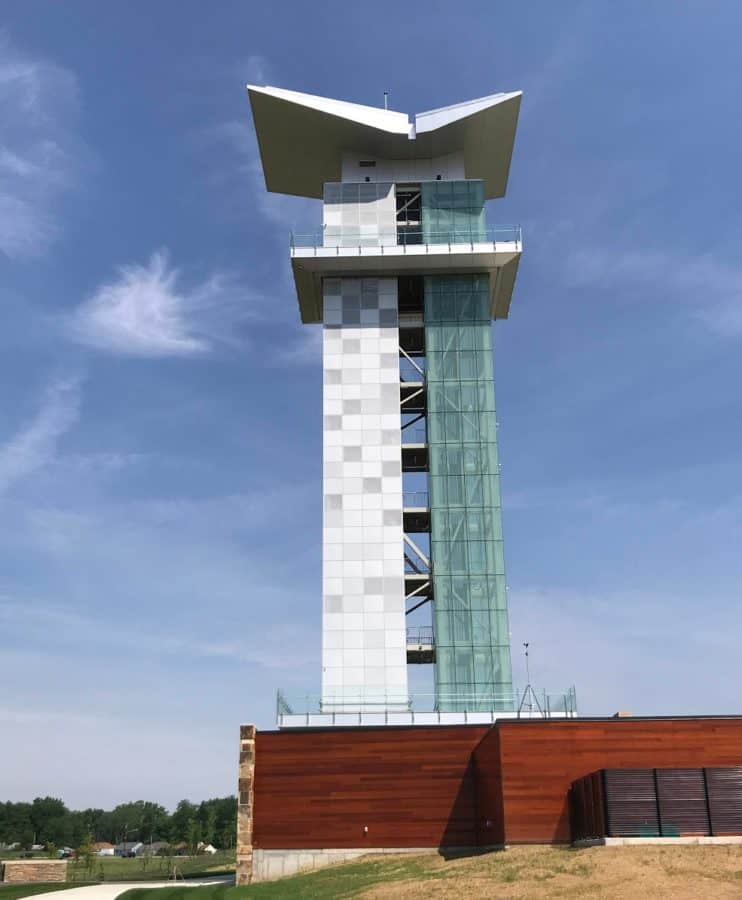 You can go to the top of the Observation Tower via an elevator or steps. There is no charge to do so. From the top, you can see downtown Cincinnati, the Eiffel Tower at Kings Island, Mount Rumpke, and Top Golf!
Come Hungry and Enjoy the Restaurants at Summit Park:
Summit Park currently offers three great places to enjoy lunch or dinner. Senate has its location here at Summit Park. You will also find The Brown Dog Cafe and Tahona Kitchen and Bar here.
The park is part of the Blue Ash D.O.R.A. (designated outdoor refreshment area) so you'll be able to walk the park, drink in hand. Just remember you need a special DORA cup to enjoy alcohol in the park (available at participating restaurants in the park).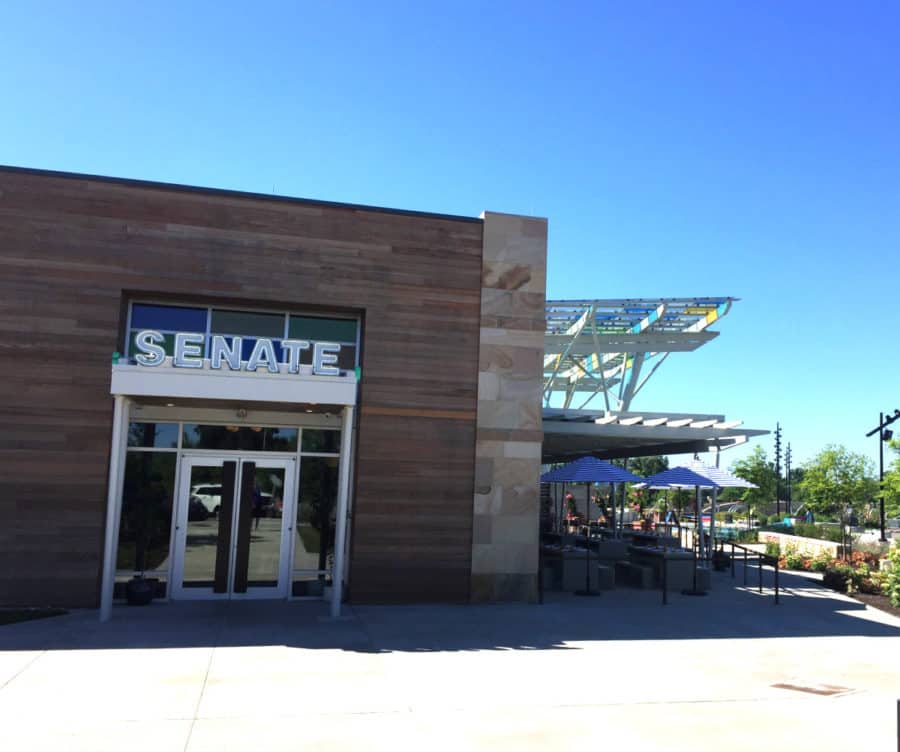 There's plenty of parking in the various lots around the park. No park sticker is required.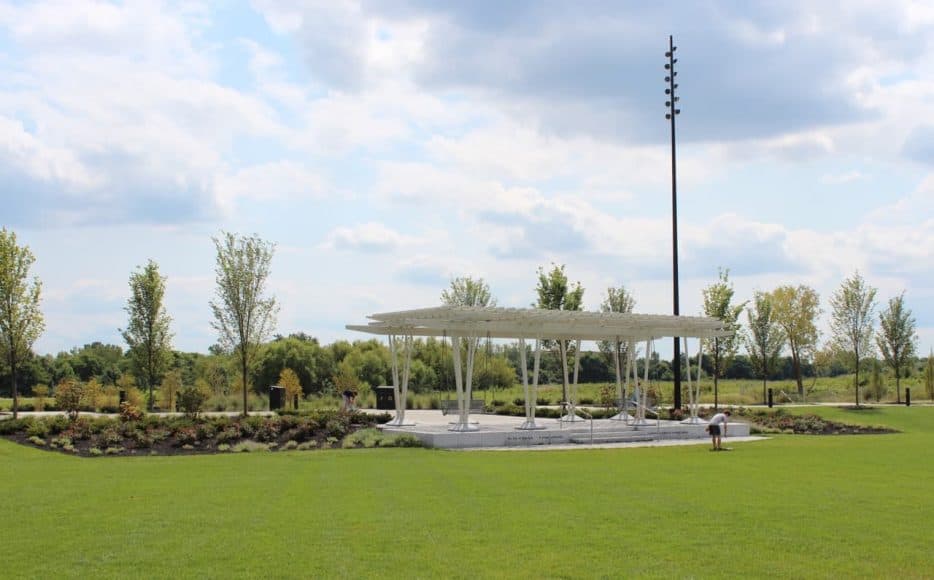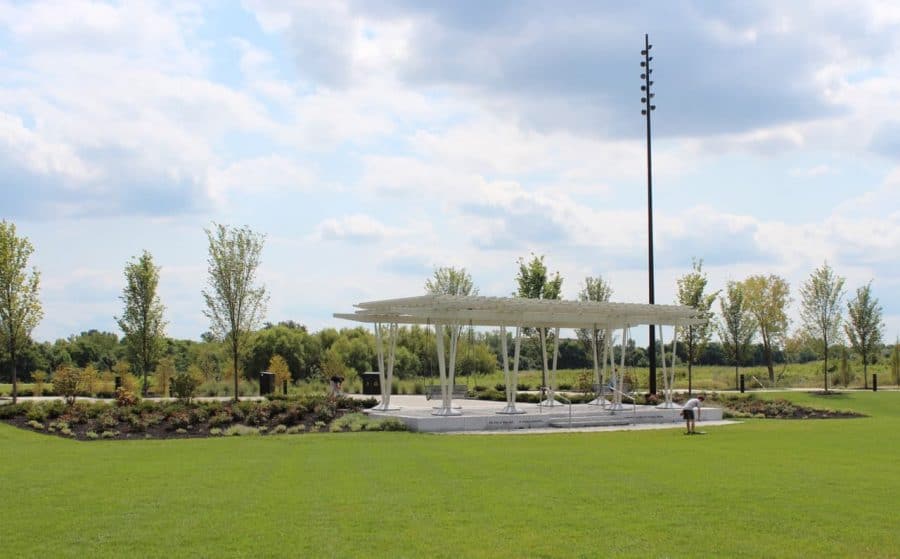 And there's still more to come! This park area is still under construction in spots and they have a lot of features that will open over the next few years.
You can find Summit Park in Blue Ash, 4335 Glendale-Milford Road