It's officially Oktoberfest season in Cincinnati! And, boy, we do it BIG! In fact, Cincinnati's Oktoberfest is the largest in America!
Oktoberfest Zinzinnati is currently scheduled for Sept. 18-20, 2020 (dates subject to change in 2020; event may be canceled altogether because…. 2020).
Like so many other events in 2020, the status of Cincinnati Oktoberfest 2020 is TBD (as of 7-29-2020). We will keep this article updated and will change the information as it becomes available.
With over 100 varieties of beer, 9 stages of live entertainment, 23,000 soft pretzels, and 1,900 pound of German potato salad… Oktoberfest Zinzinnati is one event you don't want to miss!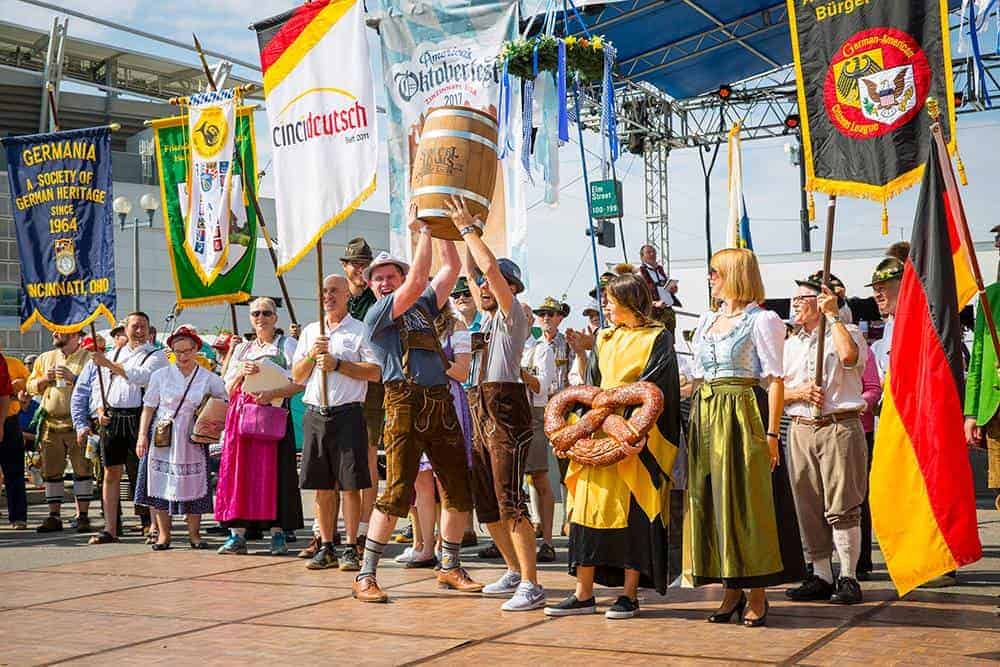 Where is it?
Oktoberfest Zinzinnati made the move to the area around 2nd Street a few years ago and returns to that same area in 2020 (Second and Third Streets between Walnut and Elm).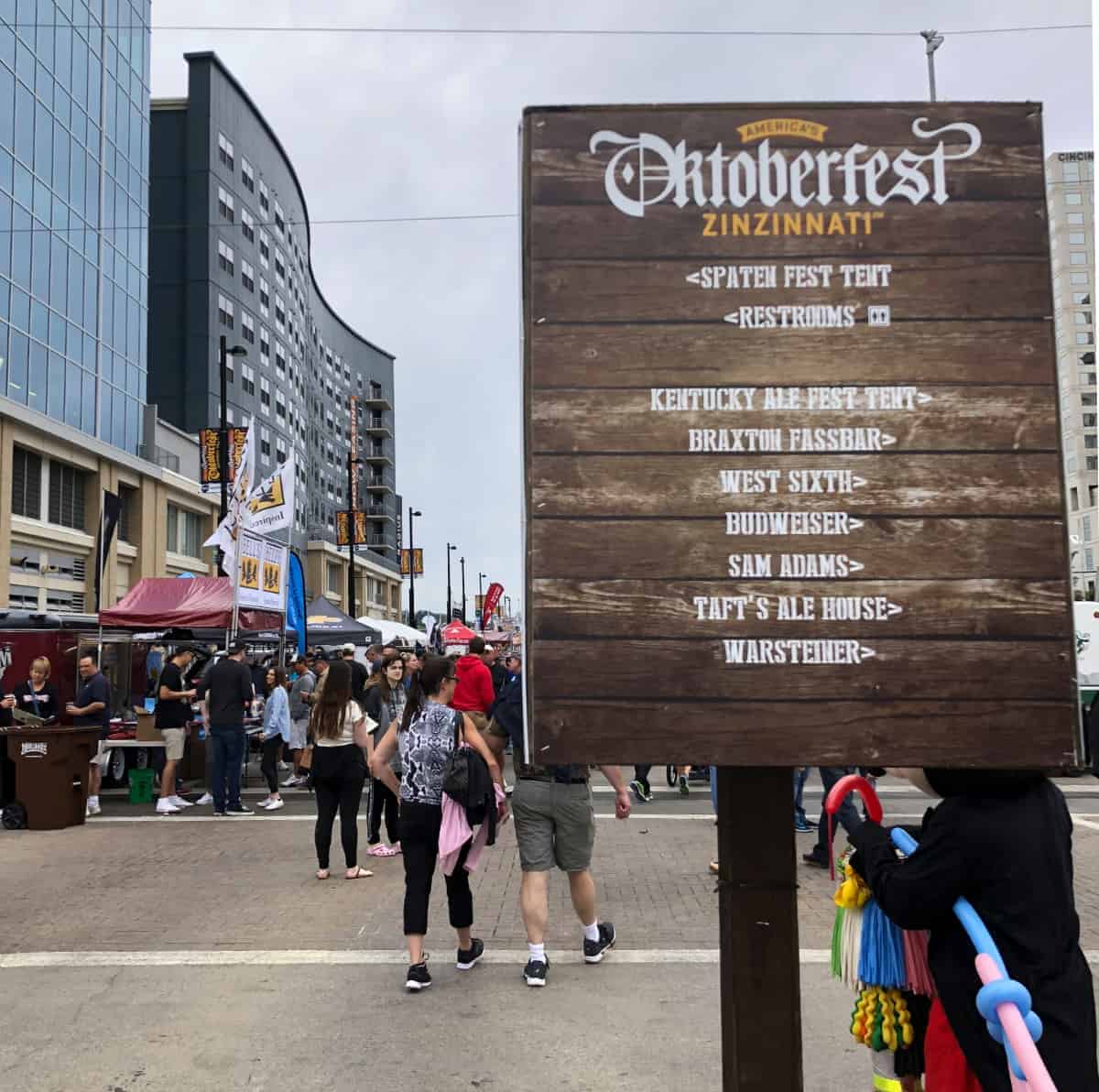 When is it?
Sept. 18-20, 2020 (schedule subject to change in 2020; event may be canceled altogether because…. 2020)
The 2020 Cincinnati Oktoberfest event schedule has not been announced yet.
In years past, you could enjoy a sampling of Oktoberfest fun on Thursday with the Running of the Wieners (see info below). The Gemuetlichkeit Games typically kick off our Oktoberfest weekend on FRIDAY. Oktoberfest then continues on Friday, Saturday, and Sunday.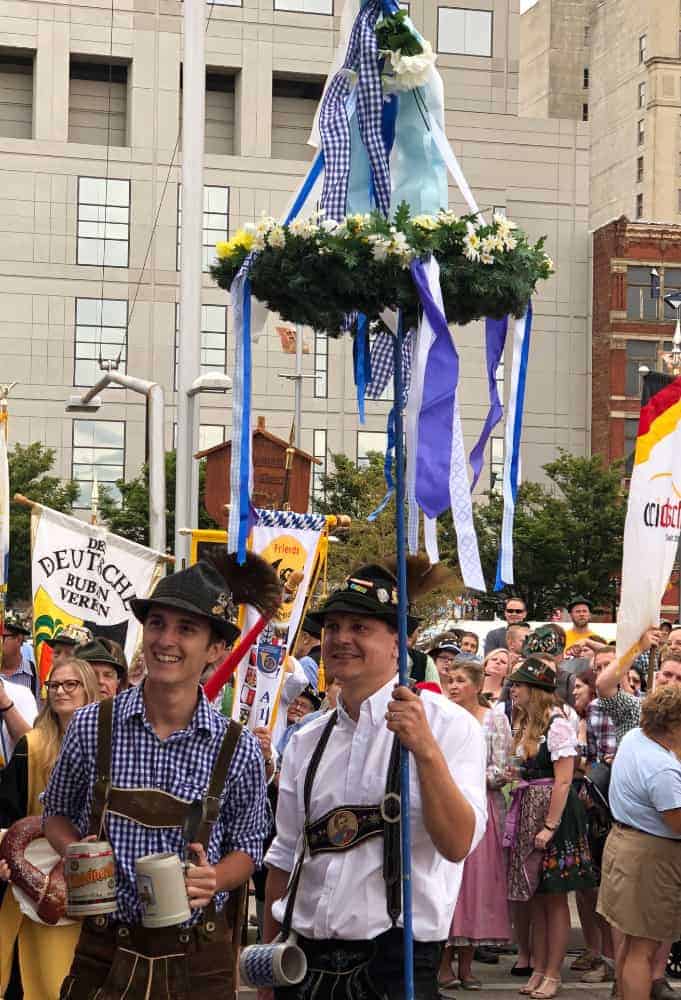 Where can I park for Oktoberfest?
Get some great tips and advice on parking here. Keep in mind that some of the streets will be closed for Oktoberfest (closed streets listed here). And don't forget about the additional parking opportunities with the use of our streetcar!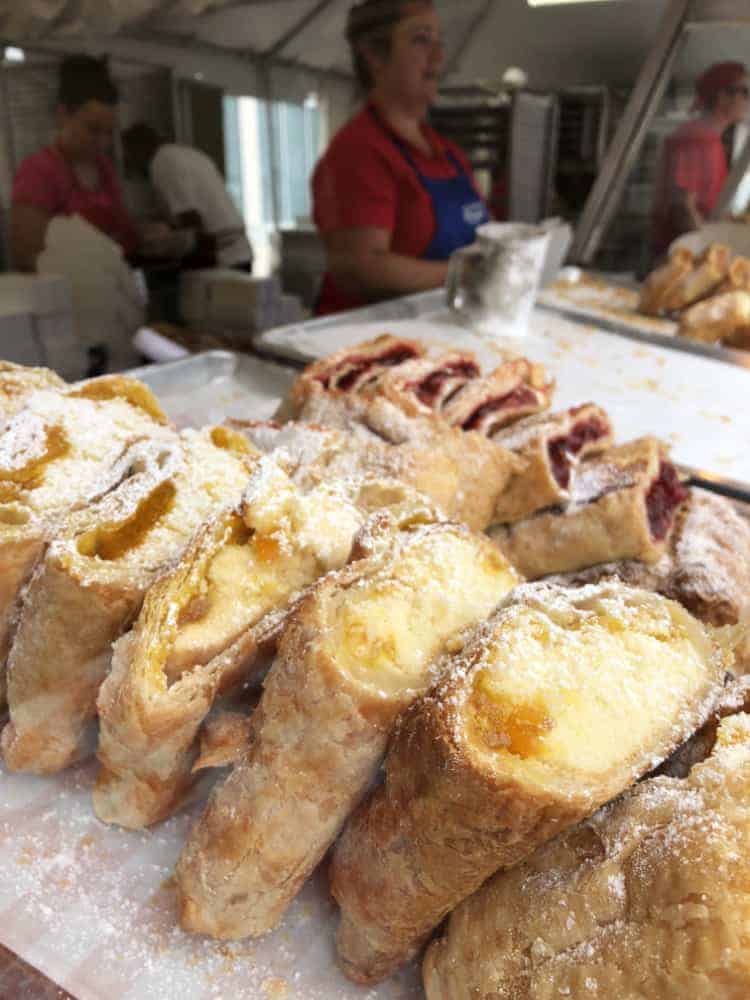 Oktoberfest Zinzinnati Highlights:
Running of the Wieners: 100 wiener dogs will enter and each dachshund, outfitted in its provided hot dog bun costume, will run in a 75-foot heat on (date TBD for 2020). The "wiener" of the finals will be crowned TOP DOG at Oktoberfest Zinzinnati!
Opening Ceremonies: Sam Adams founder and Cincinnati native, Jim Koch, has typically been tapped the ceremonial "first keg".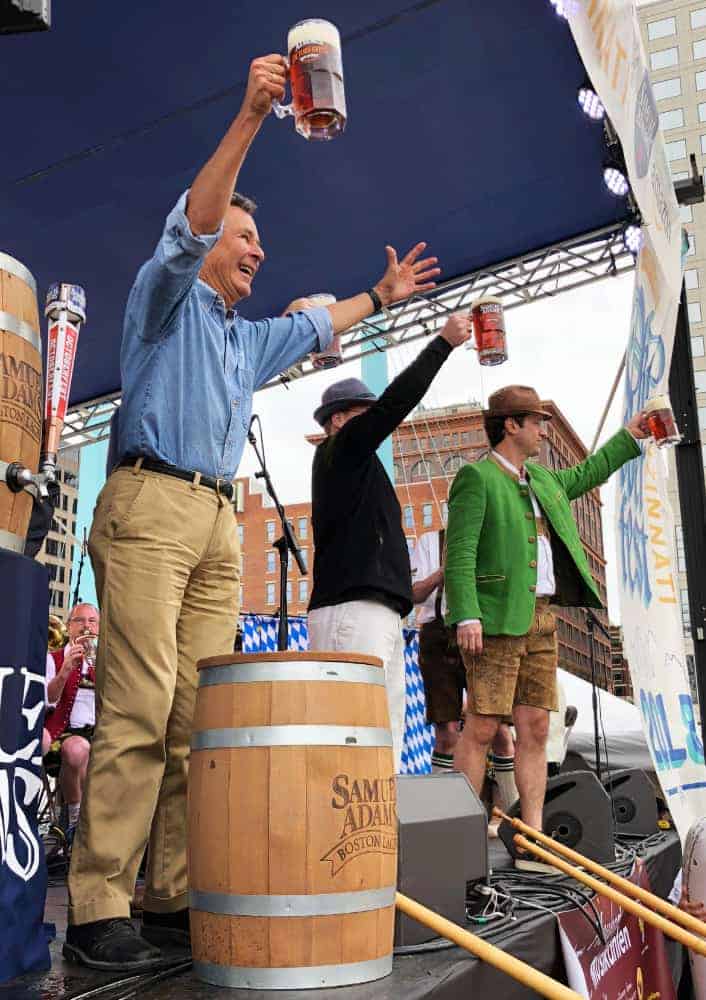 World's Largest Chicken Dance: Thousands of chicken dancers have congregated every year since 1994 when Zinzinnatians set the Guinness World Record as the largest Chicken Dance in zee world! If this year follows those of the past, you can expect to see the Chicken Dance on either Saturday or Sunday (more details to come).
In addition to those events, you can enjoy live entertainment at stages throughout the grounds. Click here for the entertainment schedule (note: 2019 schedule is still up at this time).