Cincinnati's newest set of stairs, The Art Climb, provides a beautiful pedestrian connection between Gilbert Avenue and The Cincinnati Art Museum.
Clocking in at around 450 feet, this stairway starts at the corner of Gilbert Avenue and Eden Park Drive. We visited around 7pm on a Saturday and had no problem finding street parking right at the bottom of the steps (your luck may vary ;)).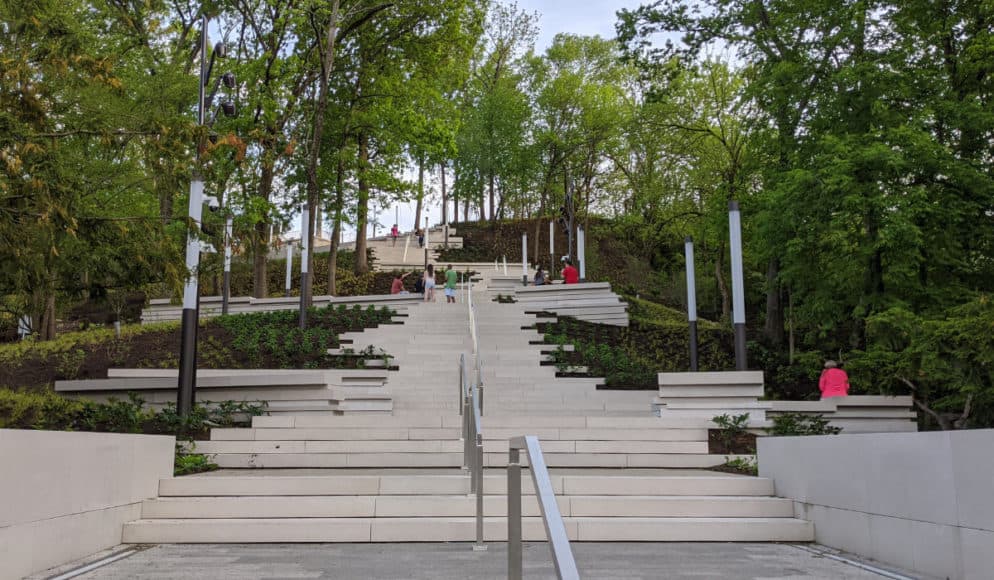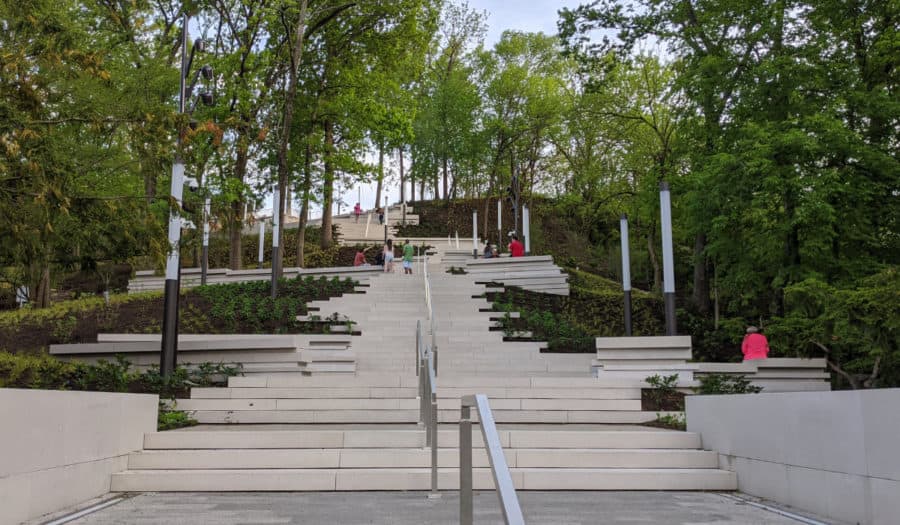 As you make your way up the multiple steps and landings you'll notice platforms, benches, and walls that allow you to sit down and take it all in.
We stopped by in the late afternoon and were treated to some beautiful sun dappled views. The surrounding landscaping is very well done with mature trees and greenery providing a bit of softness amongst all the concrete.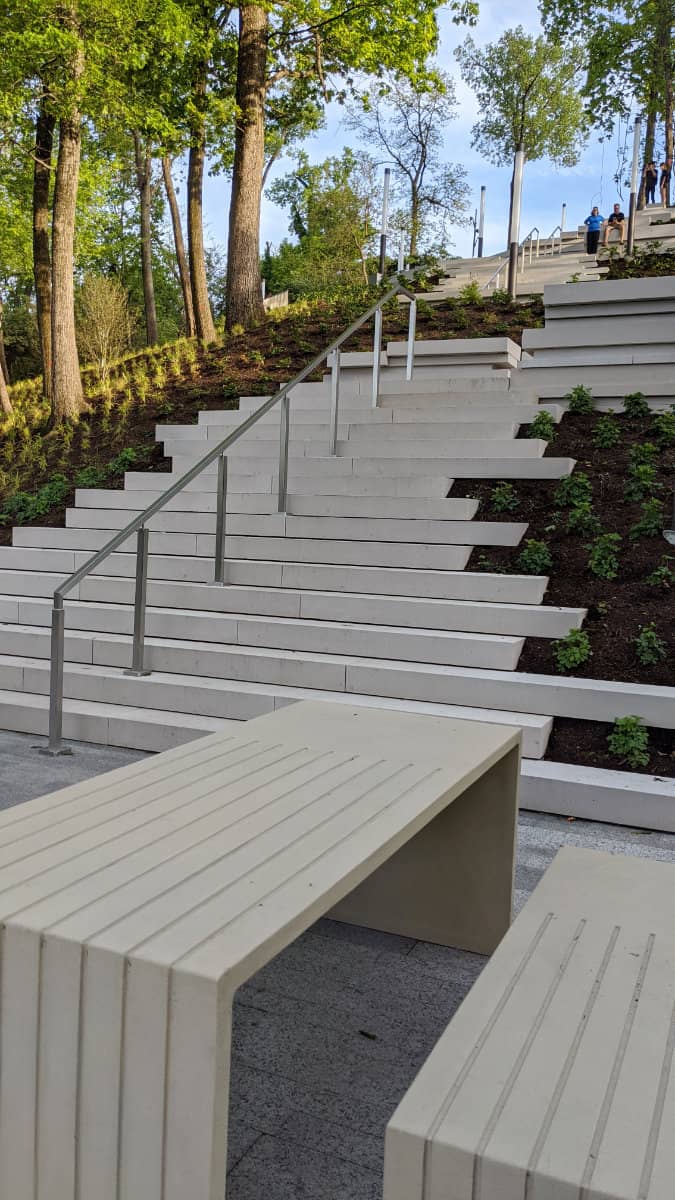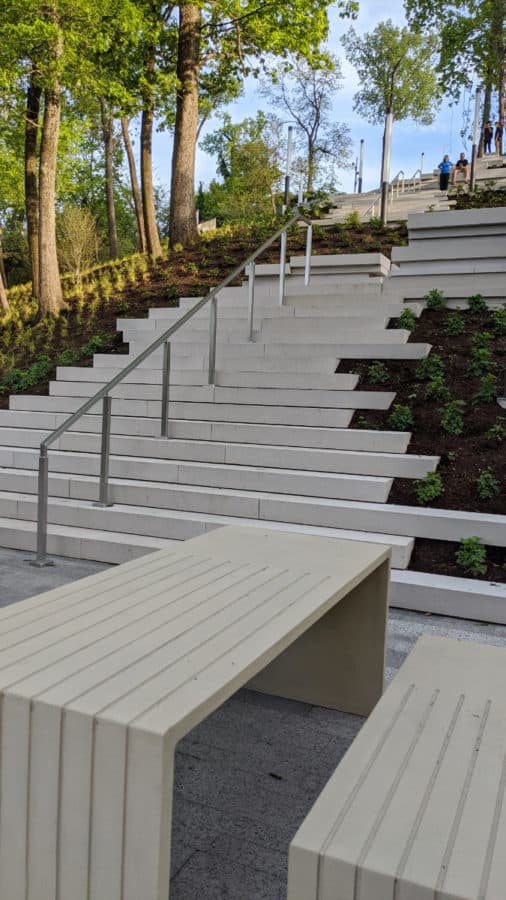 As the night progresses, the stairs are illuminated by light poles all along the path. We saw the lights as white but I'm told the lights can change colors and will be set to coordinate with city celebrations.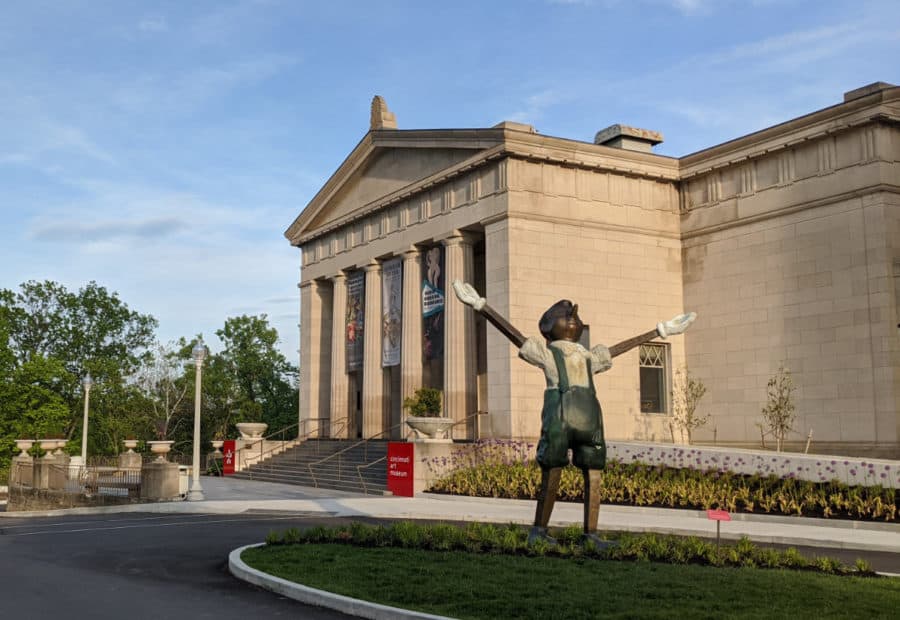 When you reach the top you'll be in The Cincinnati Art Museum's parking lot. Art Climb is just a short distance from the museum entrance. For perspective, the steps were behind me when I took the Art Museum photo.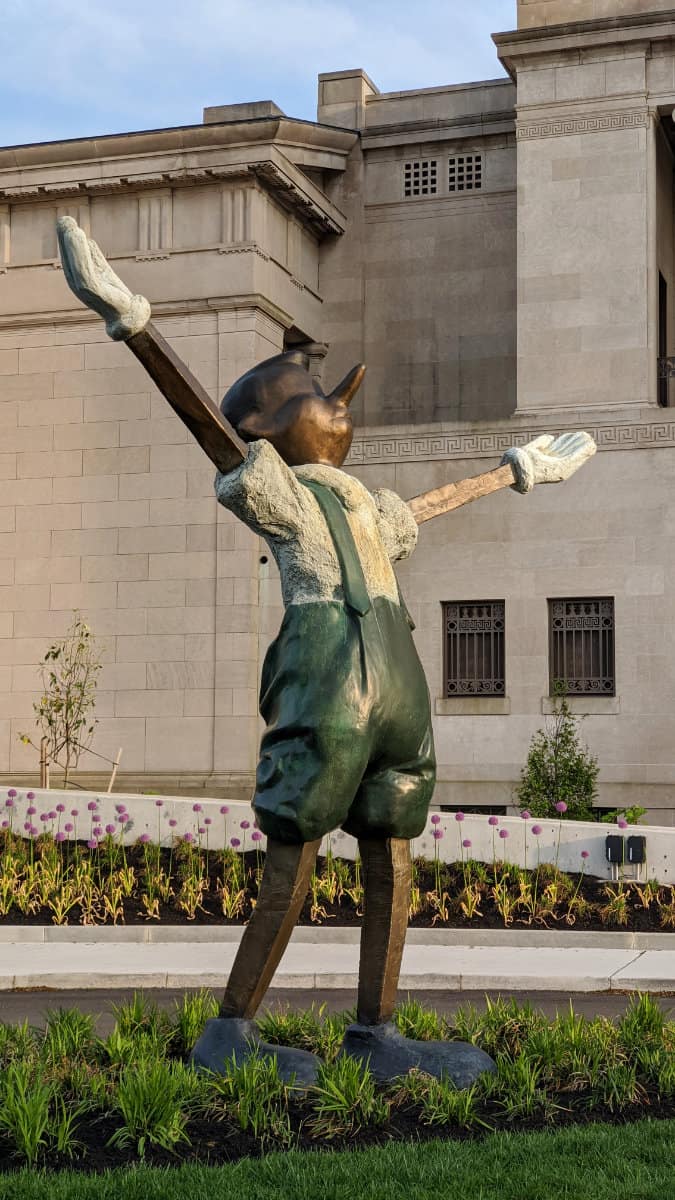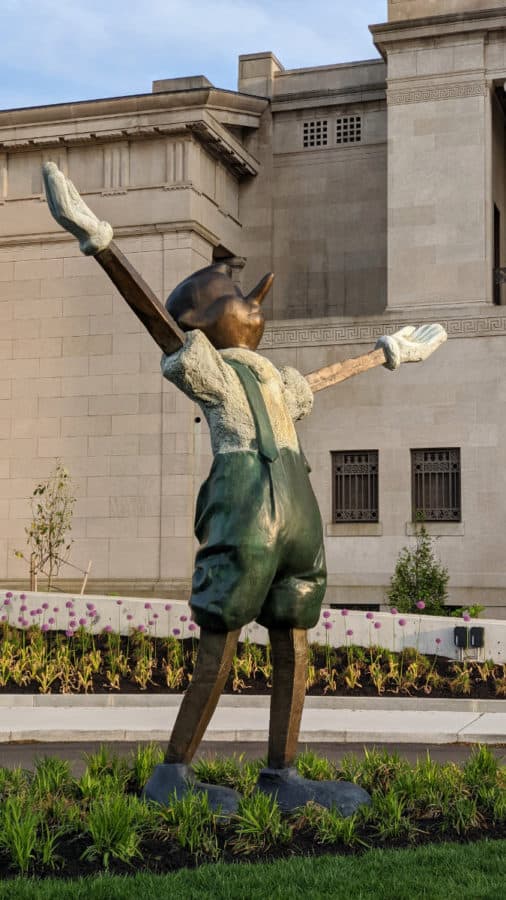 Side note: sunset is one of the best times to view the bronze Pinocchio! And the spring flowers added an extra special touch.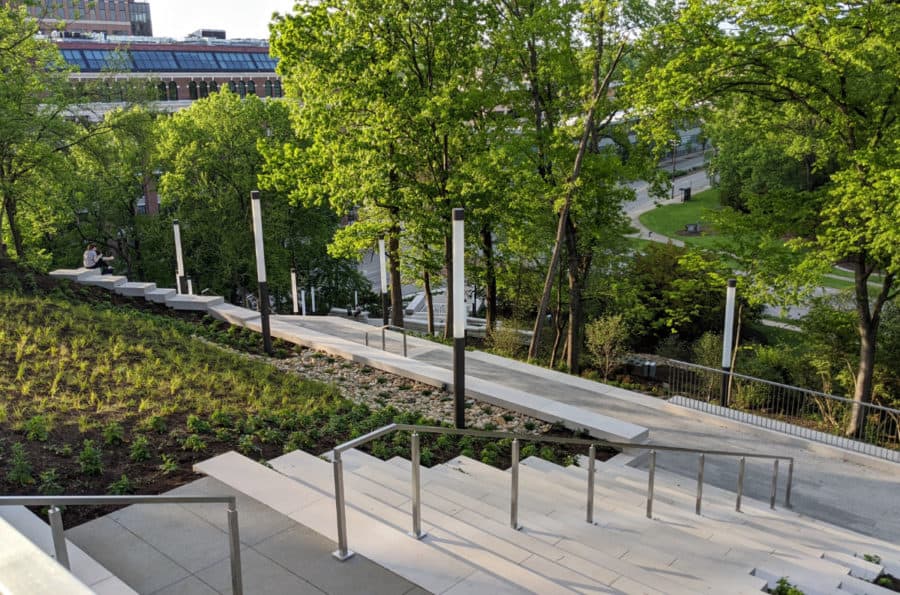 This is the first phase for Art Climb. The Art Museum hopes the Art Climb can provide a space to incorporate outdoor art, effectively opening its doors to the community and making art something everyone can access and enjoy.
Due to the steepness of the hillside (at nine stories), the Cincinnati Art Museum was unable to make Art Climb ADA accessible. These steps are part of the first phase of CAM's grounds project. The top landing will be made ADA compliant with the addition of a ramp in the next phase. Additional accessible ramps are part of future phases elsewhere on the museum grounds as well. As artworks are added later this summer, careful consideration is underway to ensure that they can be enjoyed by visitors of all abilities.
Read more about Art Climb on the Cincinnati Art Museum's website.