One of the best parts of summer is the abundance of fresh local produce… and berries are no exception! Lucky for us, there are quite a few Pick-Your-Own berry farms to choose from in and around Cincinnati.

Cincinnati area farmers (and Mother Nature) have been hard and work, preparing their crops for the berry picking season.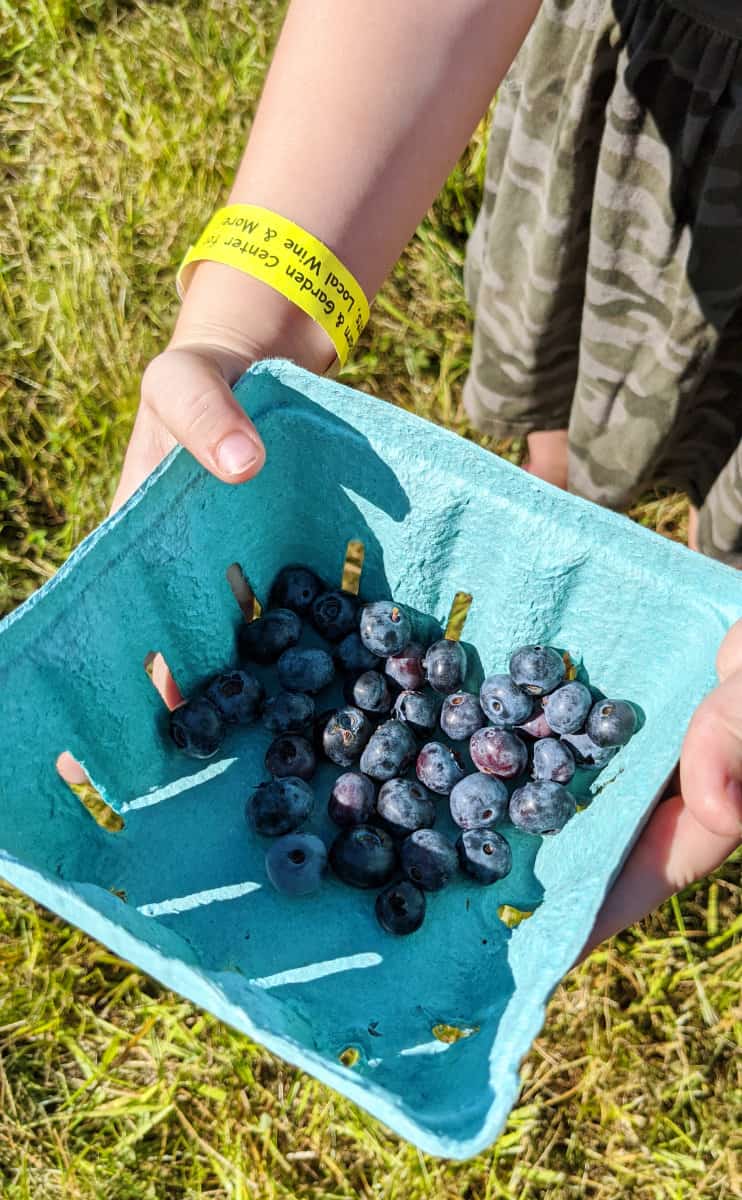 One of the things I love about taking the kids to a U-Pick farm is that it gives us an up-close look at where our food actually comes from. It's a great way for kids to learn more about the whole, healthy foods that grow right here in our community.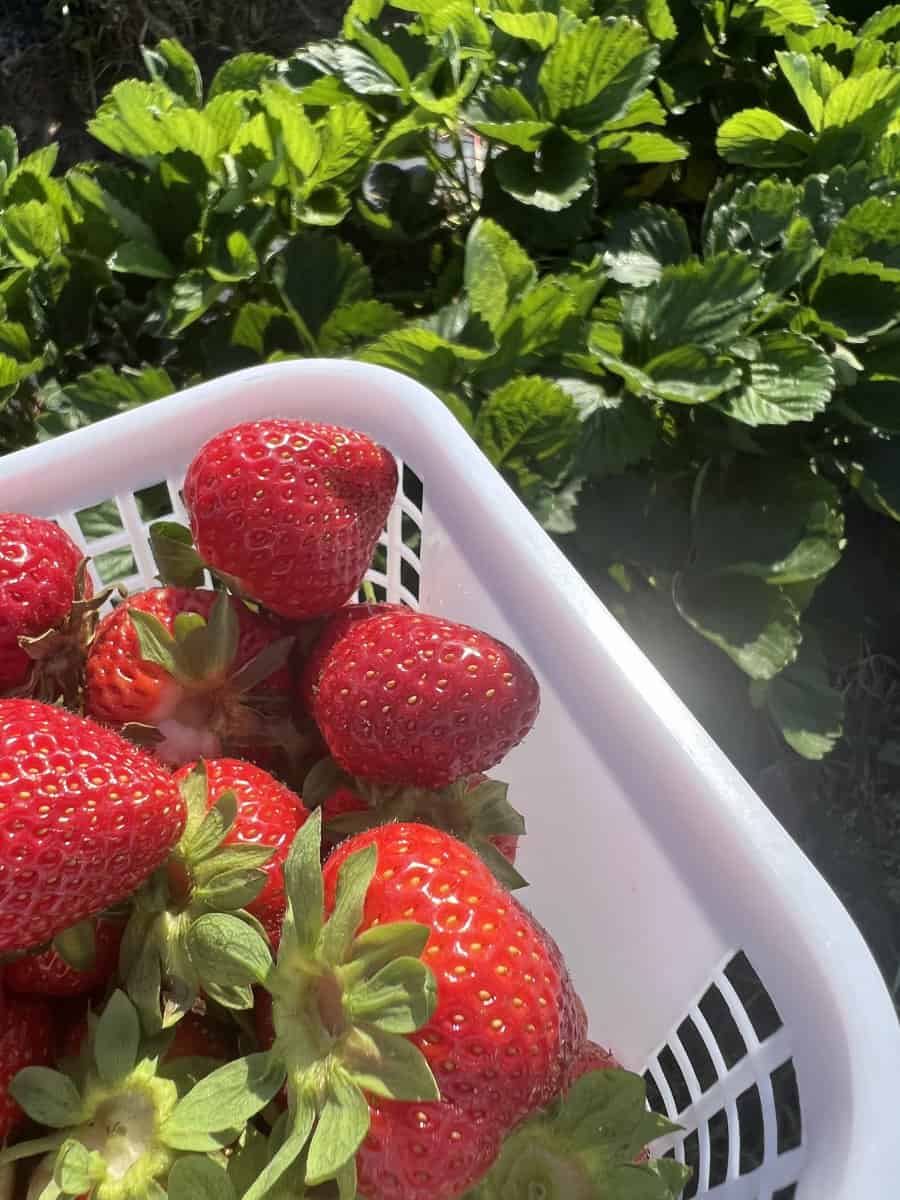 ---
A Few Tips for Picking Berries:
Use our list of local farms to find a spot for berry picking near you and check to see when their berries will be ready.
Check the farm website (or Facebook page) on the day you plan to go picking to be sure they're open. Weather can really effect the picking schedule.
Some berry farms only take cash or checks.
Wear outdoor, closed-toed shoes that you aren't afraid to get dirty. Rain boots are great, especially if the ground is wet.
Bring a change of clothes just in case things get a little muddy – they usually do, but that's part of the fun!
Some berry farms want you to bring your own "take it home" containers so be sure to check with your farm of choice before you leave home.
Pack some old beach towels in the car that you can wrap muddy shoes/clothes in or to protect the seats from dirt on the drive home.
Check the weather forecast and the U-Pick berry farm's website right before leaving just to be sure nothing in the farm's schedule has changed.
Don't forget the sunscreen, hats, and water. Berry picking in full sun and it can get HOT!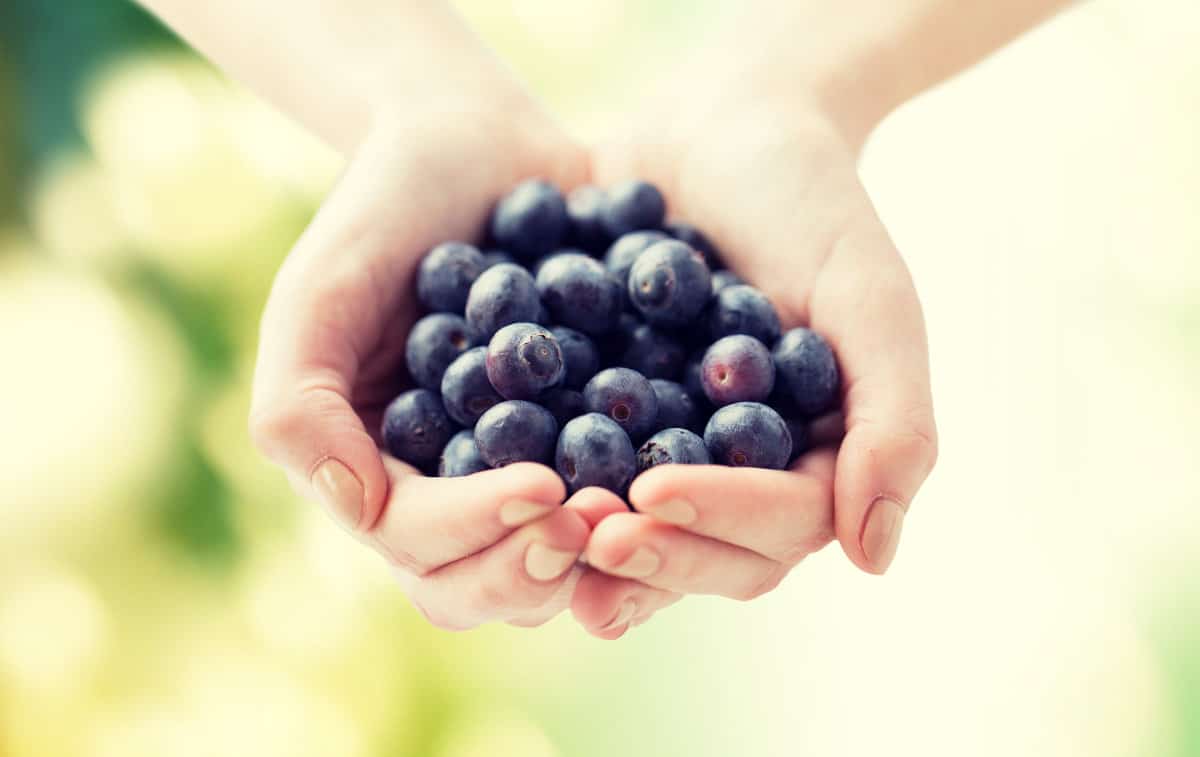 Where to go Berry Picking in Cincinnati, Ohio (and surrounding areas)
Alpine Berry Farm
Alpine Berry Farm is a local berry picking farm known for their naturally raised blueberries grown in organic fertilizer and without pesticides and herbicides.
Their U-Pick Blueberries are projected to begin on June 28, 2023. They are expecting picking to run through August 5. They will be open on Wednesdays and Saturdays at 8am until they are picked out.
Pack a lunch and enjoy a picnic at one of the high top tables in the new picnic forest.
Tips from Alpine Berry Farm:
Cost – $4.75/lb
Checks and cash only. Credit cards NOT accepted.
Bring clean containers to both pick and take your berries home in.
Dogs are not allowed on the farm
You'll be most comfortable in long pants with "solid shoes and socks"; sandals not recommended
Address: 26191 Pocket Road, Batesville, Indiana 47006
Website
---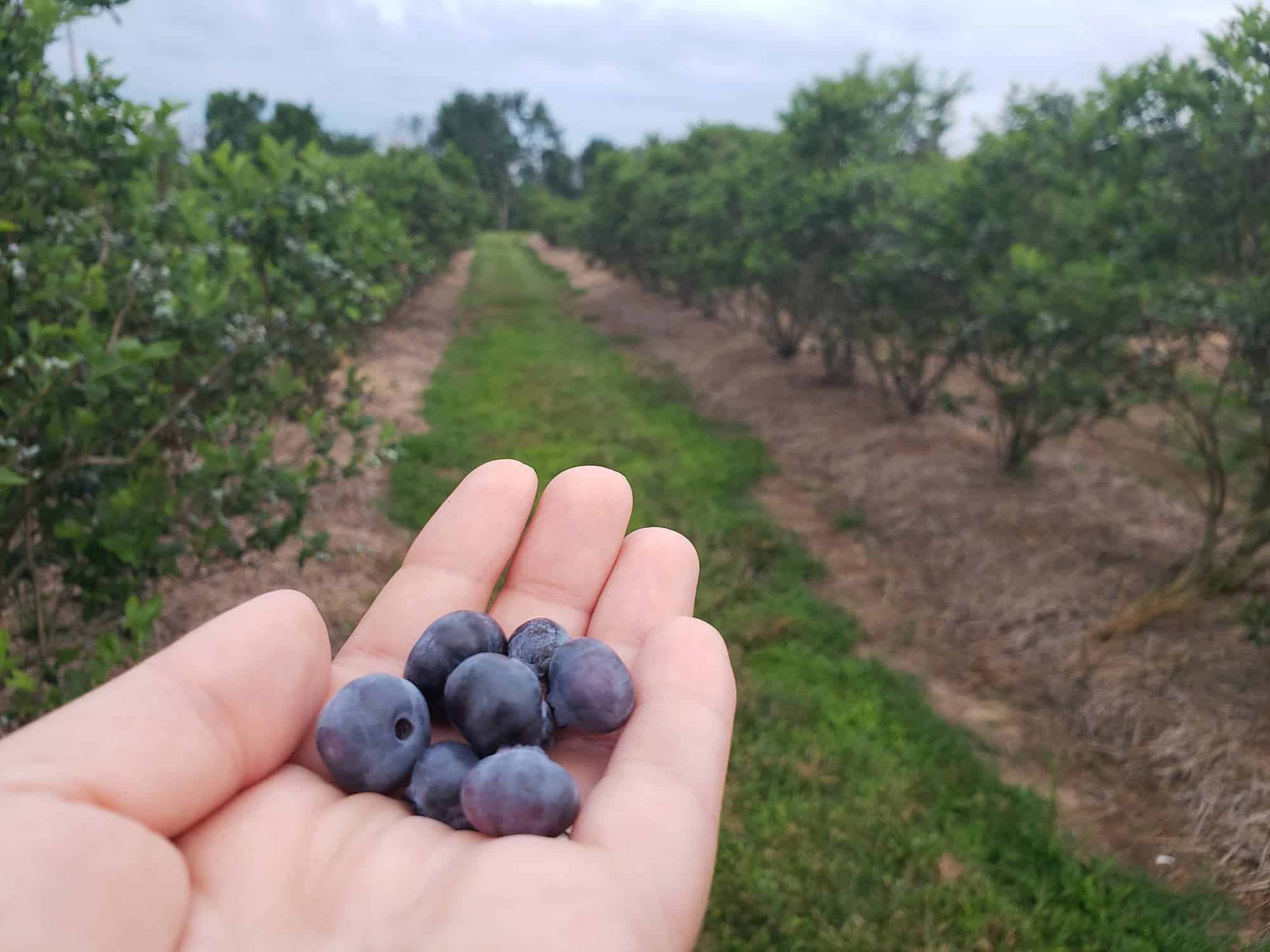 Berryhill Farm
Berryhill Farm plans to open their U-Pick Blueberry Season on July 4, 2023. Hours and days will depend on the weather, ripening, and crowds. Check their Facebook page for blueberry picking dates and opportunities.
Blackberry picking is anticipated to begin in early August and last through Labor Day. They also hope to have a good raspberry crop this summer as well.
Bring your own container for berry picking this year. They'll weigh it before you pick. They will have some containers on the farm but they're concerned about running out.
You can still enjoy some freshly picked blueberries even if you can't/don't want to pick them on the farm. The farm recommends calling ahead and make sure blueberries are available before you head out.
Address: 127 E Krepps Road, Xenia, Ohio 45385
Website
---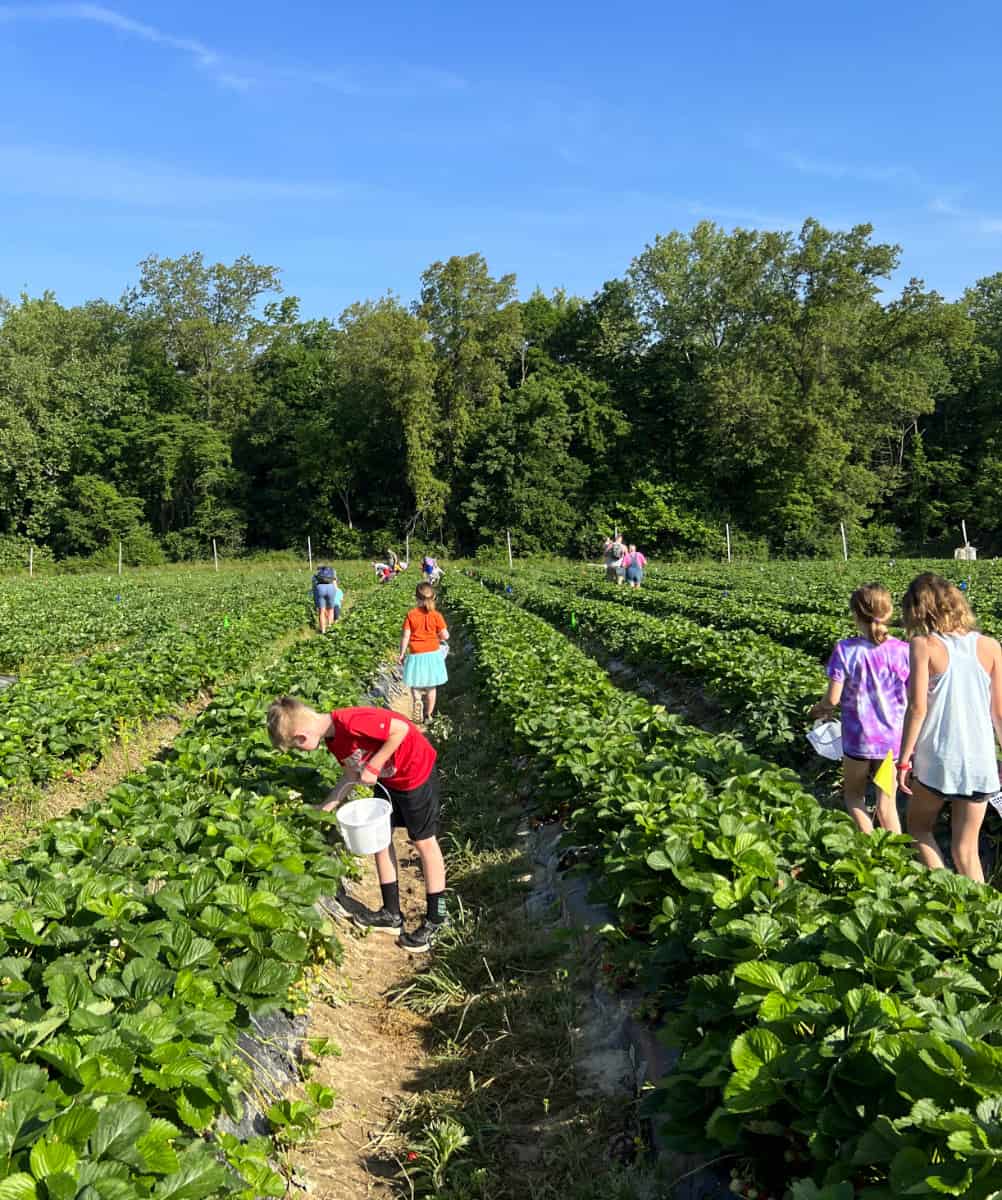 Blooms & Berries Farm Market
U-Pick berry season at Blooms & Berries is one of our must do's for summer. They offer strawberry, blueberry, and blackberry picking this year. They also have a potato dig and opportunities for other farm fresh picks so be sure to check out the page below.
Field passes are required. Passes can be purchased on the Blooms and Berries website. Be sure to check in regularly – the tickets go quick!

Sign up for their berry picking updates via text or email to stay up to date with their picking schedules.
Address: 9669 S. St. Rt. 48, Loveland, Ohio 45140
Website
---
Bright Star Acres
Bright Star Acres is a u-pick blueberry farm located in Kenton County, Kentucky.
They will open for blueberry picking starting at the end of June.
Cost is $4/lb
The farm accepts cash or check with proper ID
Picking pails provided (each pail holds about 7 pounds)
Address: 3675 Alexander Road, Demossville, Kentucky 41033
Website
---
Freels Farm (Oxford area)
Freels Farm is known for their U-Pick strawberries. They're planting a larger strawberry field (right next to the farm) which should be ready for berry picking in the 2023 strawberry season.
Address: 7999 Conteras Rd., Oxford, OH 45056
Website
---
Indian Springs Berry Farm
Indian Springs is a USDA certified organic blackberry farm. Their days and hours fluctuate depending on the ripeness of the berries. 2023 berry picking will begin (date is TBA, likely in June). Times and days vary as they only open when they have berries to pick.
Keep up with them and their picking schedules on the Indian Springs Berry Farm Facebook page.
Organic u-pick blackberries are expected in late June, 2023. There is no entry fee to the fields/farm.
If you'd like, you can bring your own container and they'll weigh it for you as you go in.
Address: 2840 Tylersville Road, Hamilton, Ohio 45015
Parking lot is at 2788 Tylersville Road, 500′ west of the big white barn
Website
You might also like: 40+ Things to Do This Summer – a Cincinnati Summer Bucket List
---
Iron's Fruit Farm
Iron's Fruit Farm usually offers U-Pick strawberries in late may and blueberries in July. Information for 2023 is not yet available. Watch their Facebook page for the most up-to-date picking information.
Address: 1640 Stubbs-Mill Road, Lebanon, Ohio 45036
Facebook Page
---
McGlasson Farms
This six-generation fruit and vegetable farm offers berry picking when strawberries are ripe (typically late May into early June). They offer lots of other farm fresh produce as well.

Address: 5832 River Rd., Hebron, KY 41048
Facebook Page
---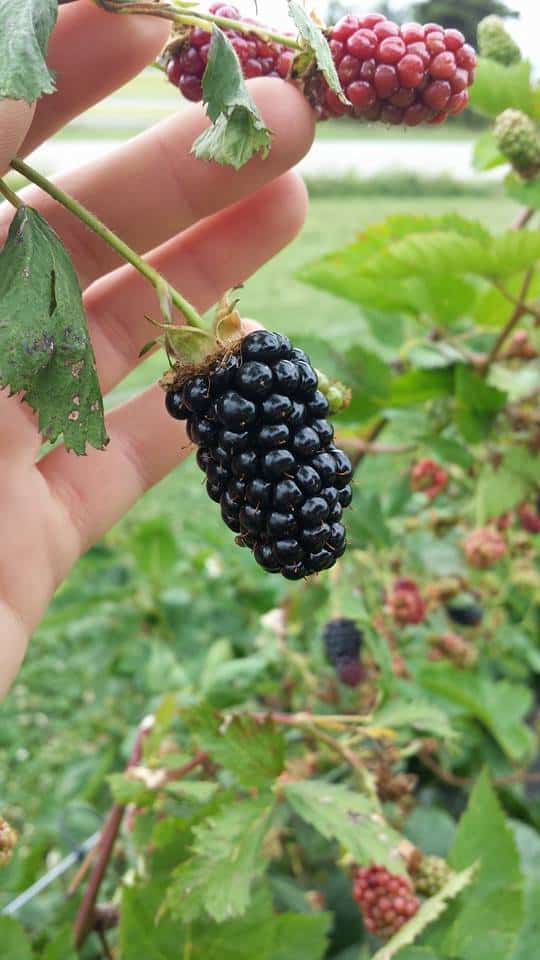 New Point Berry Farm
This Indiana farm specializes in blackberries and is close to Alpine Berry Farm (blueberries, see above) if you'd like to get both while you're out there!

They have U-Pick blackberries but they also sell them picked as well as other farm fresh produce.

Berry picking at this farm usually begins in early July.

Address: 1409 S Co Rd 850 E, Greensburg, IN 47240
Website
---
Red Barn Farm
You can pick your own strawberries at this NKy farm. Bring your own bucket (be sure to get it weighed before picking) and head to the fields. They do sell containers if you don't have one to use. Their season typically runs from early May to mid June.

Their Facebook page says to go to the "barn, not house" when you arrive.

Address: 1295 Knoxville Rd., Dry Ridge, KY 41035
Facebook Page

What Months are Berries in Season in SW Ohio?
Strawberries are usually ready to pick in late May / early June.
Blueberries are typically ready towards the end of June.
Blackberries should start to ripen in early July.