It's Day 95 of 365 Things to do in Cincinnati and today we're at the Mt. Airy Forest, home of The Treehouse.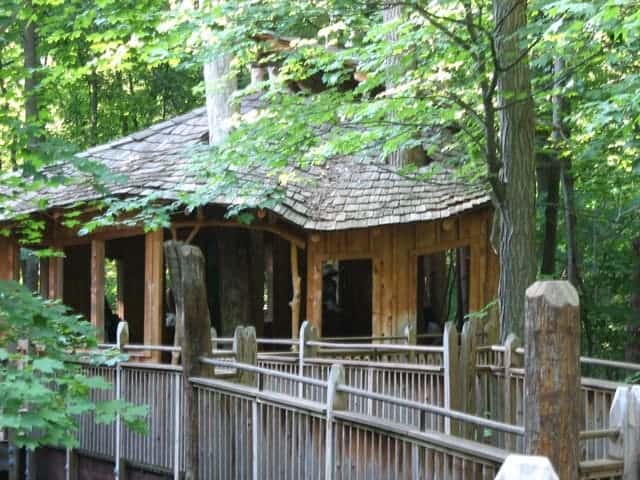 Mt. Airy forest is the largest of the Cincinnati Parks system parks. It spans 1,470 acres and features 14 miles of hiking trails, 16 miles of bridle trail and 23 picnic areas. Once pasture and farming land, this forest was "manmade" via reforestation efforts over the years.
But what we went out to see was the Mt. Airy Forest Treehouse.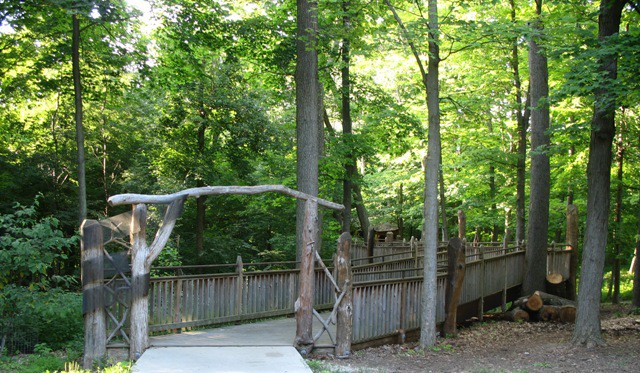 The Treehouse is completely handicapped accessible, as you can see in the picture above. The entrance to the treehouse is right off the adjacent parking area. There are no steps anywhere. This Treehouse is accessible by a series of ramps.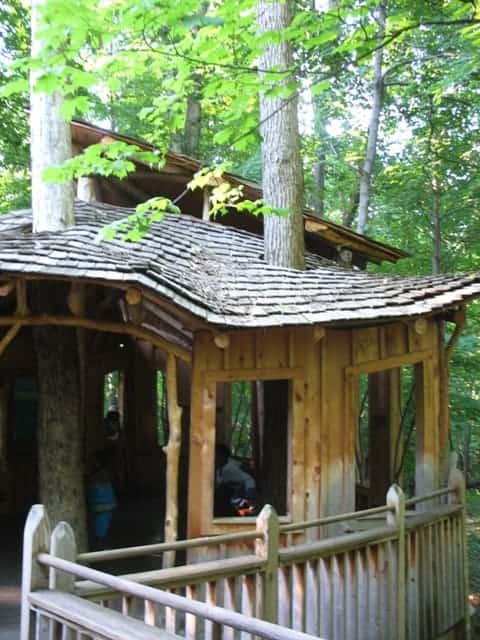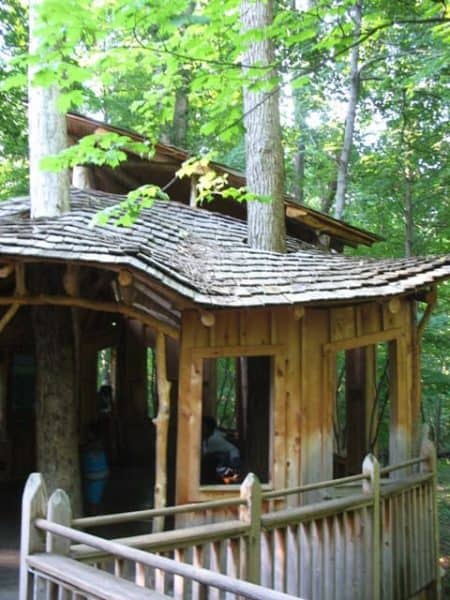 The Treehouse was built in 2003. It is over 100 square feet with over 12 trees connected to it. It is the only public treehouse in the Tri-State area.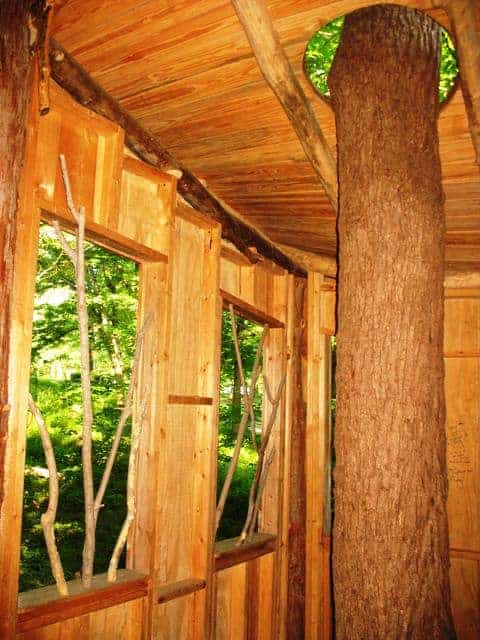 The Treehouse is set amongst the trees and makes you feel as if you're deep in a forest. Trees protrude up through the treehouse. They even incorporated branches within the windows.
When you're done playing at the playhouse, follow the signs to the Mt. Airy Forest Arboretum.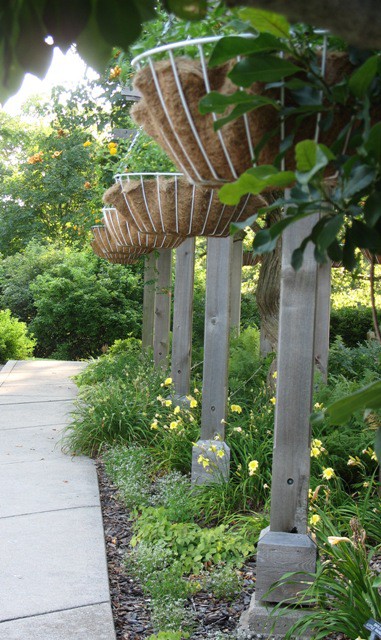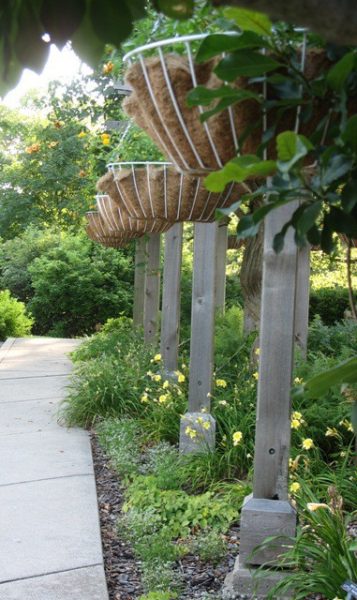 The grounds of the arboretum are very picturesque. The plantings are just gorgeous. This area would be a wonderful place to have a family portrait made or even for wedding pictures.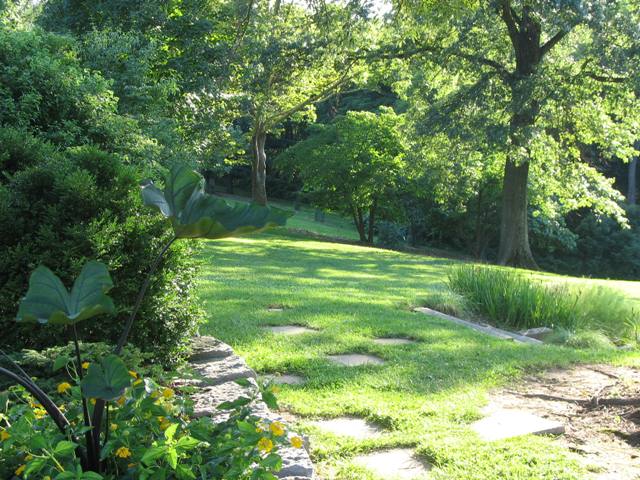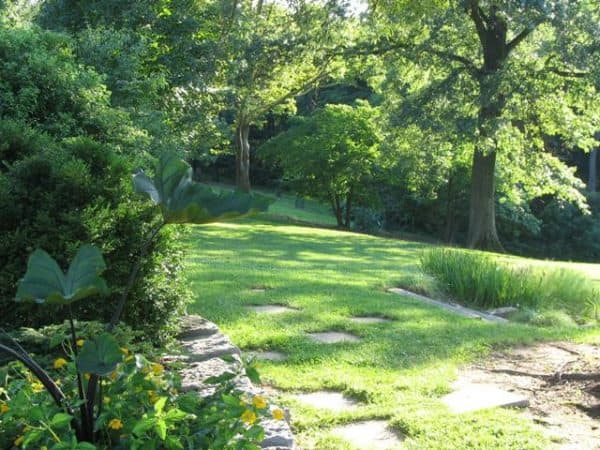 Mt. Airy Forest, the Treehouse and the Arboretum are all part of the Cincinnati Parks System.