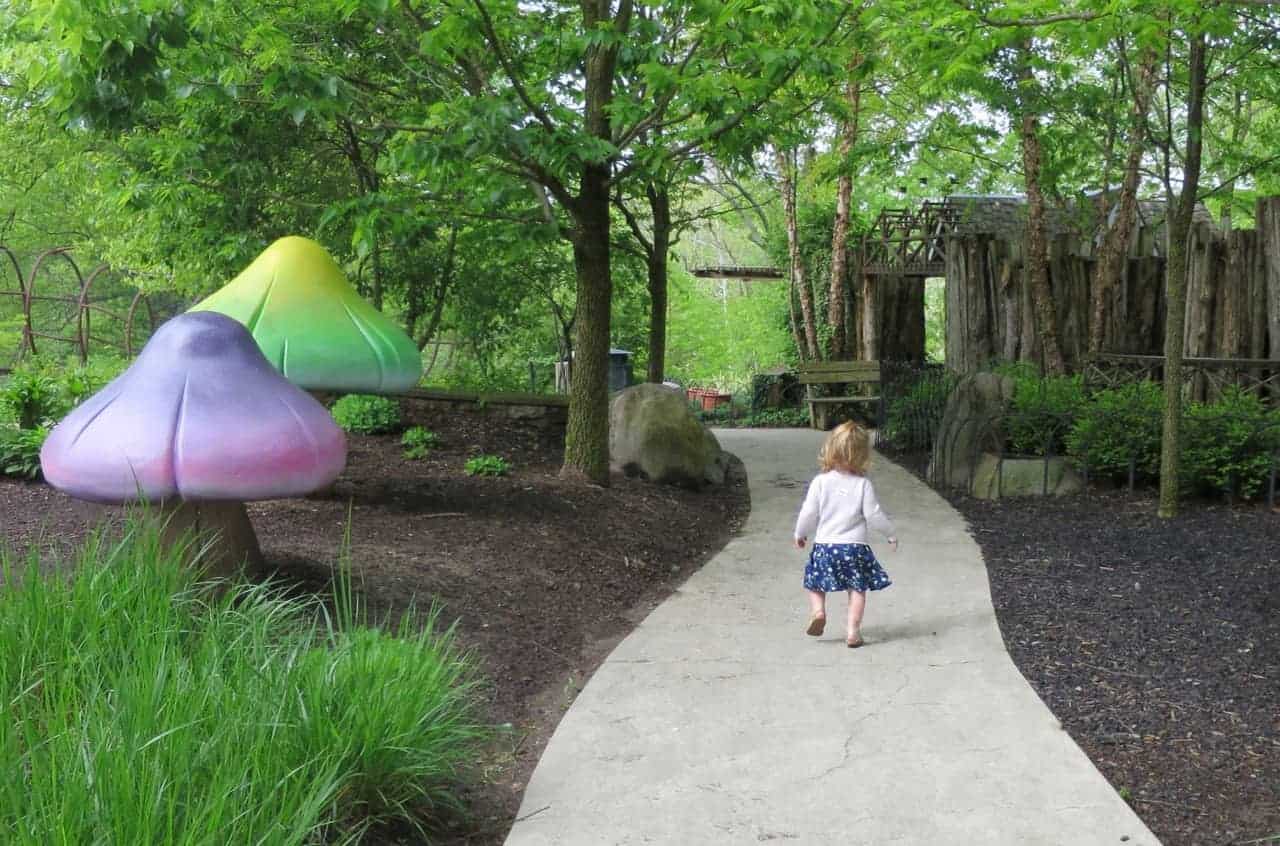 Part of Glenwood Gardens, this is a magical little place for kids. Spanning 12 acres, this park offers lots of opportunity for pretend play.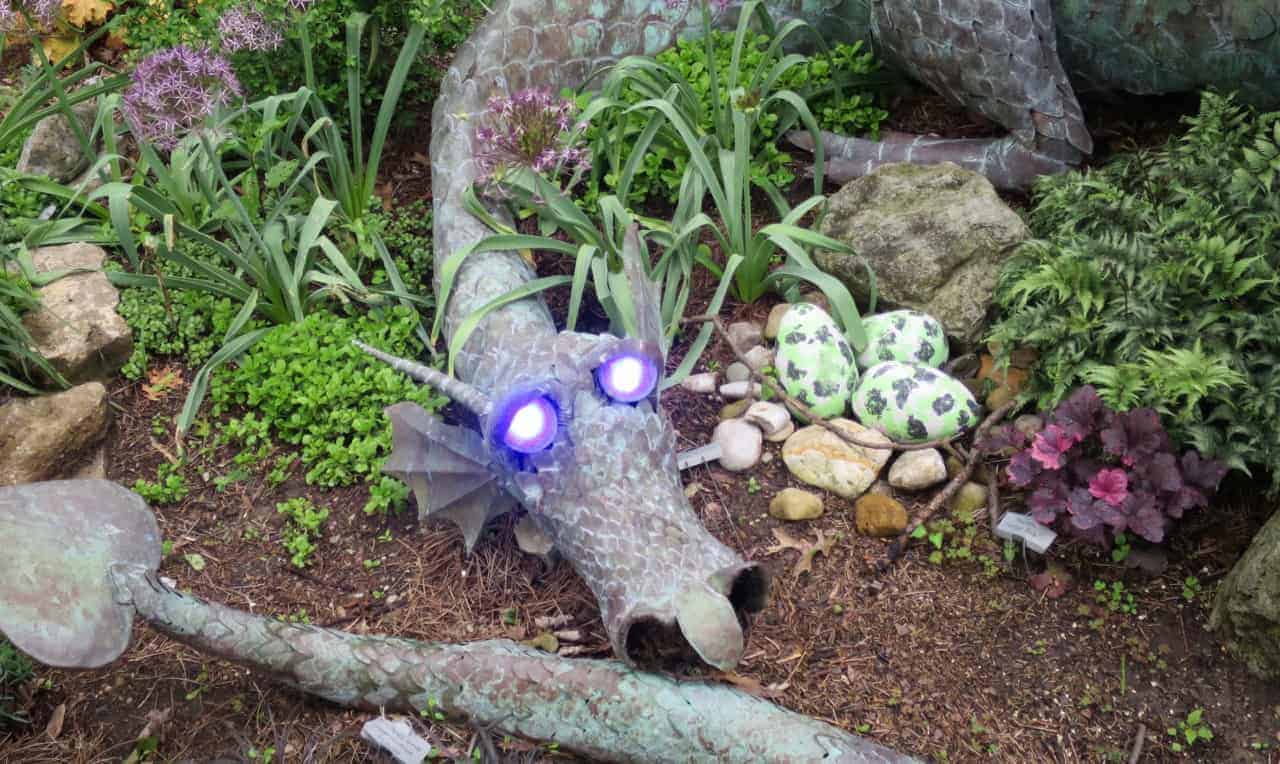 The entire park is full of nooks and crannies for littles – like a Fairy Garden guarded by a dragon with eyes that light up.
There's room to run and play,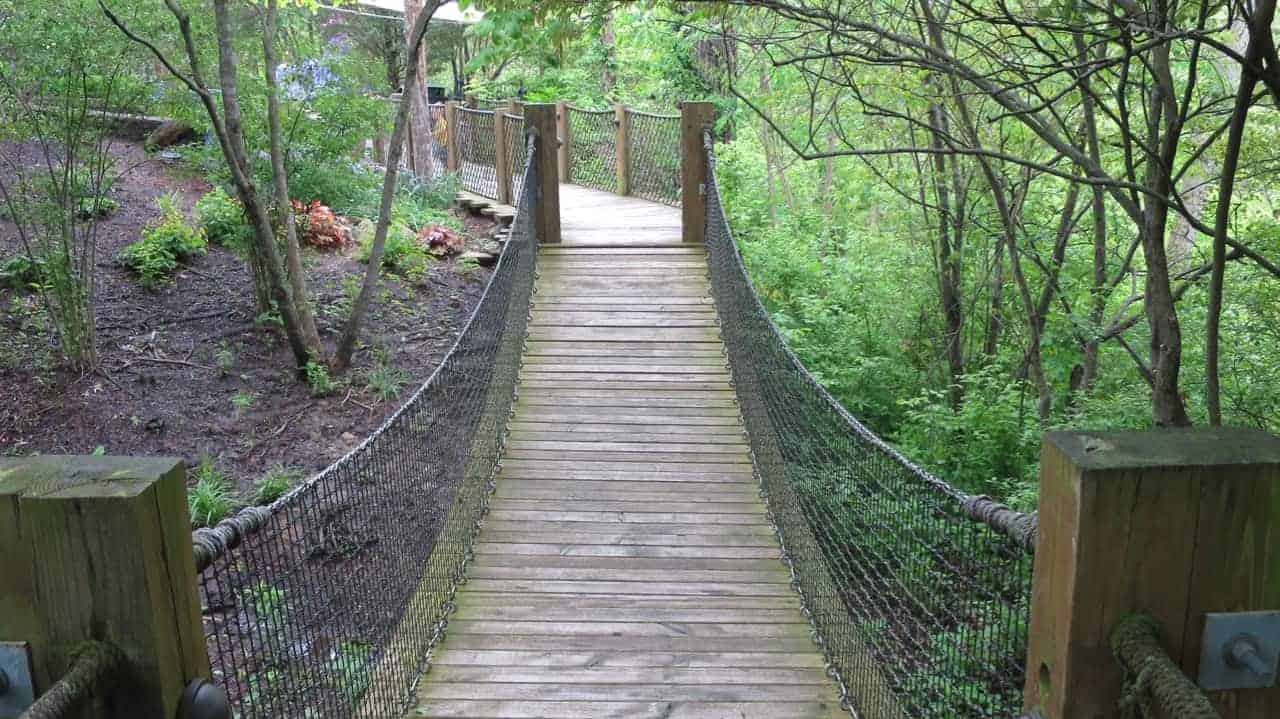 to climb, and hide.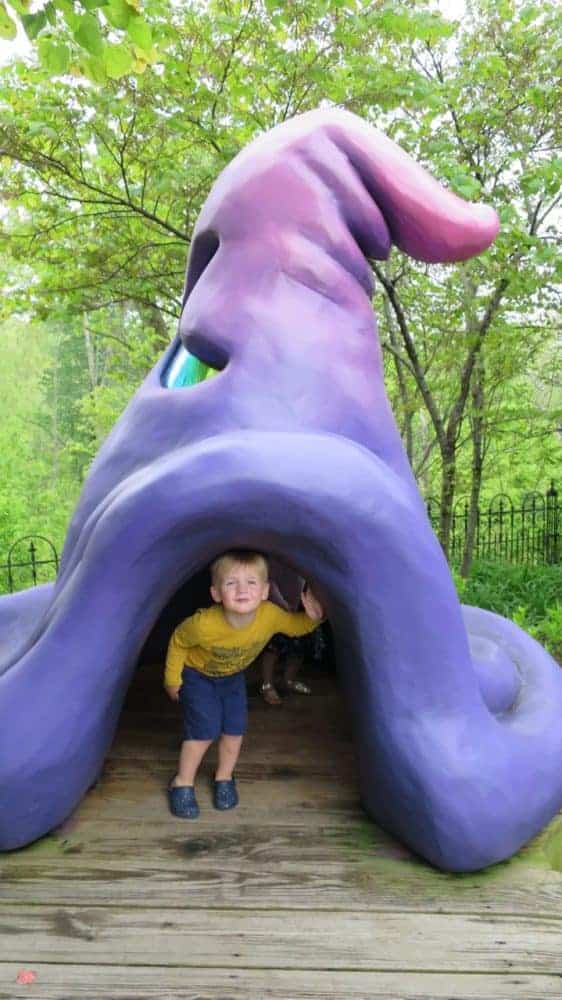 There's a magical hat into which a child can crawl.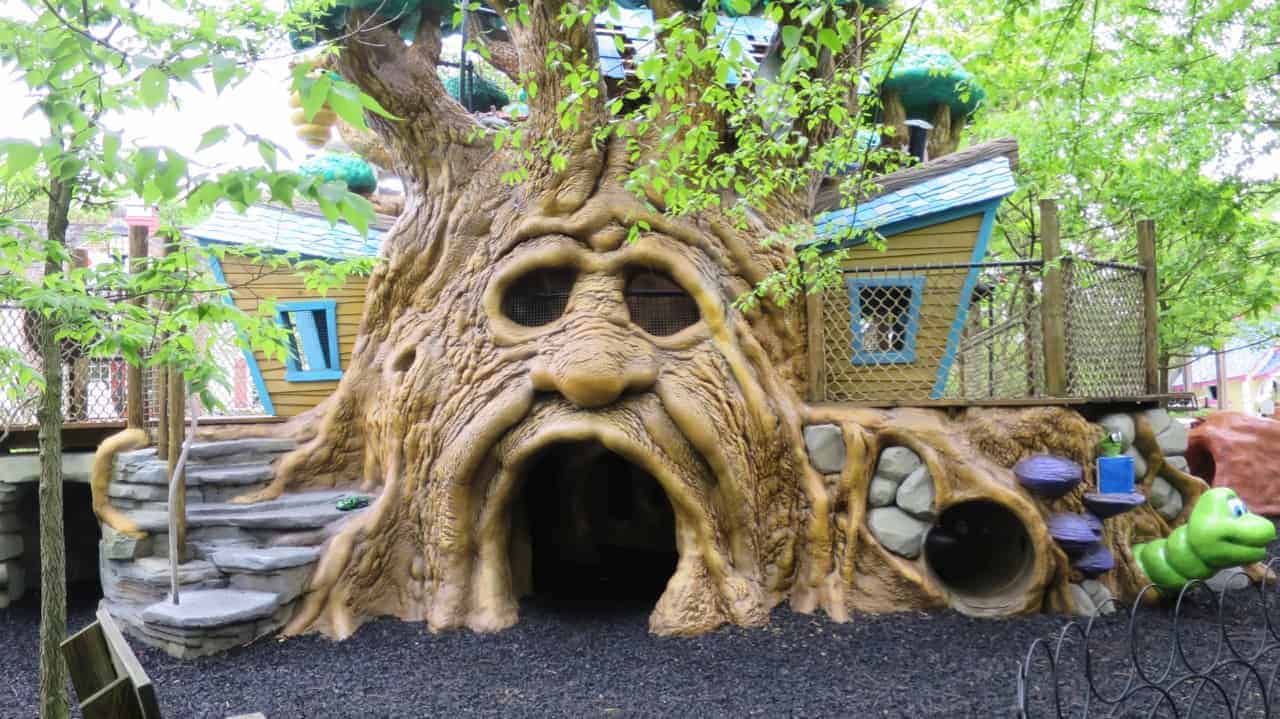 There's a playground with a 25′ Discovery Tree where kids can crawl in and out of the holes, explore tunnels, and climb stairs.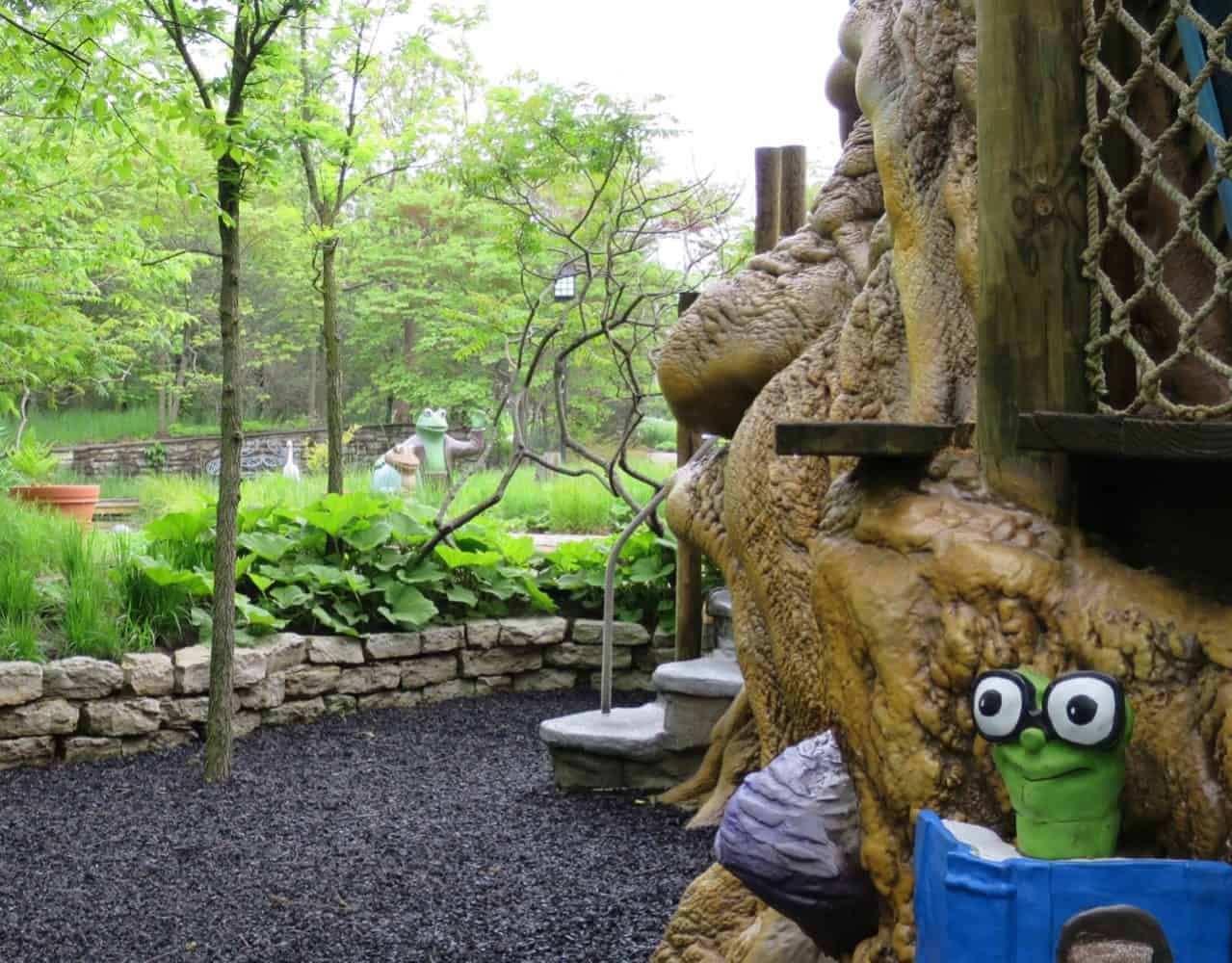 Next to the Discovery Tree you'll find a train track along with a train engineer's station where your little one can push buttons to make the trains move.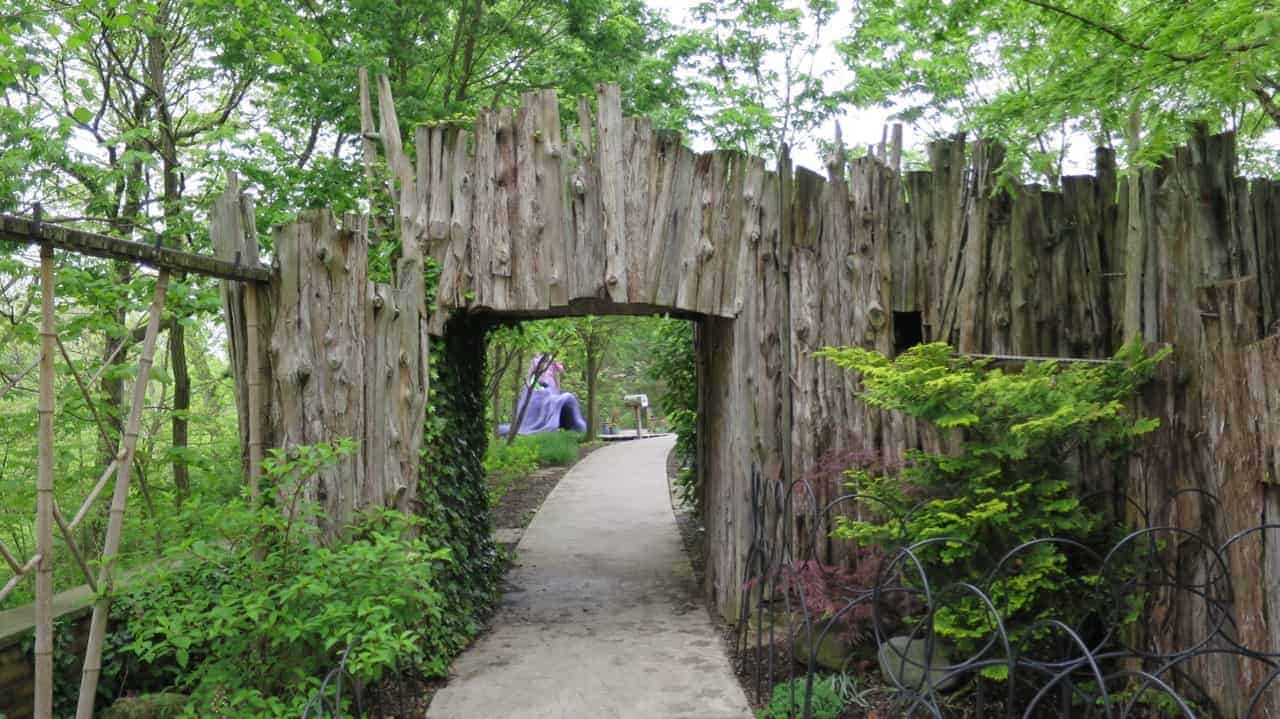 Or perhaps a tea party is more your style? You'll find a cute little table set for tea inside this little house.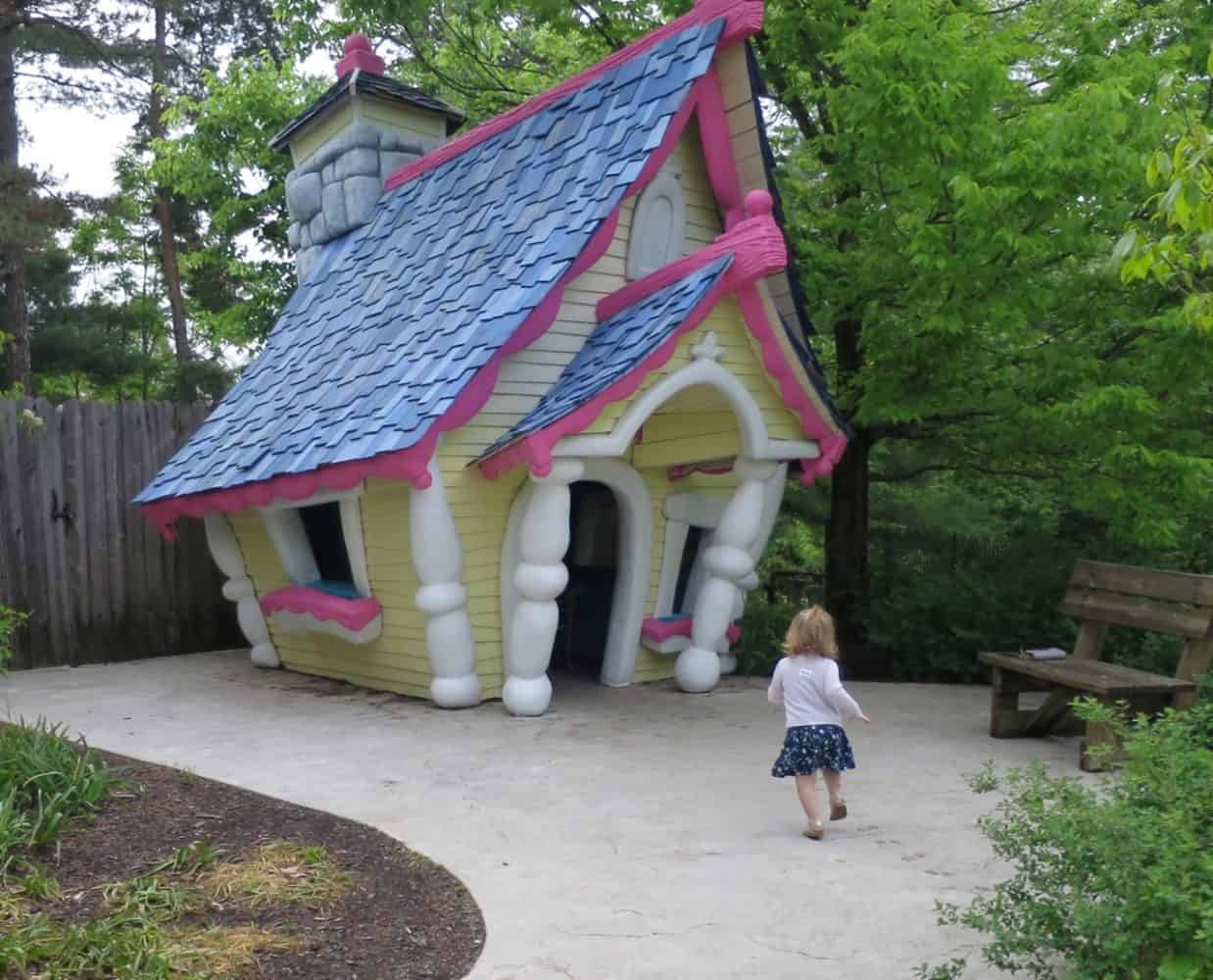 This park is packed full of opportunities to let your child's imagination run wild.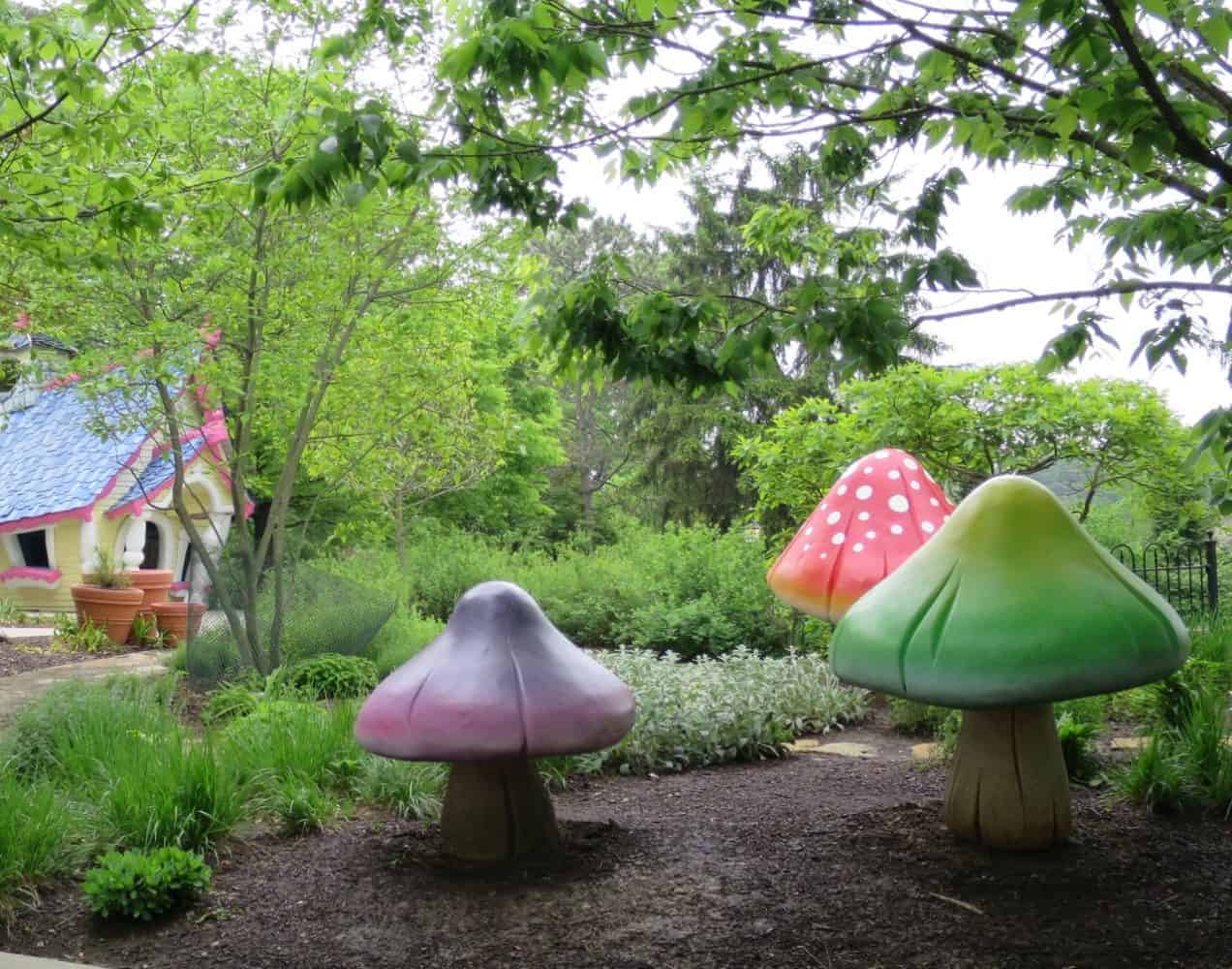 They have educational programs offered to the public and Highfield Discovery Garden pass holders. Programs are included for free with the cost of your admission. View the Highfield Discovery Garden calendar here.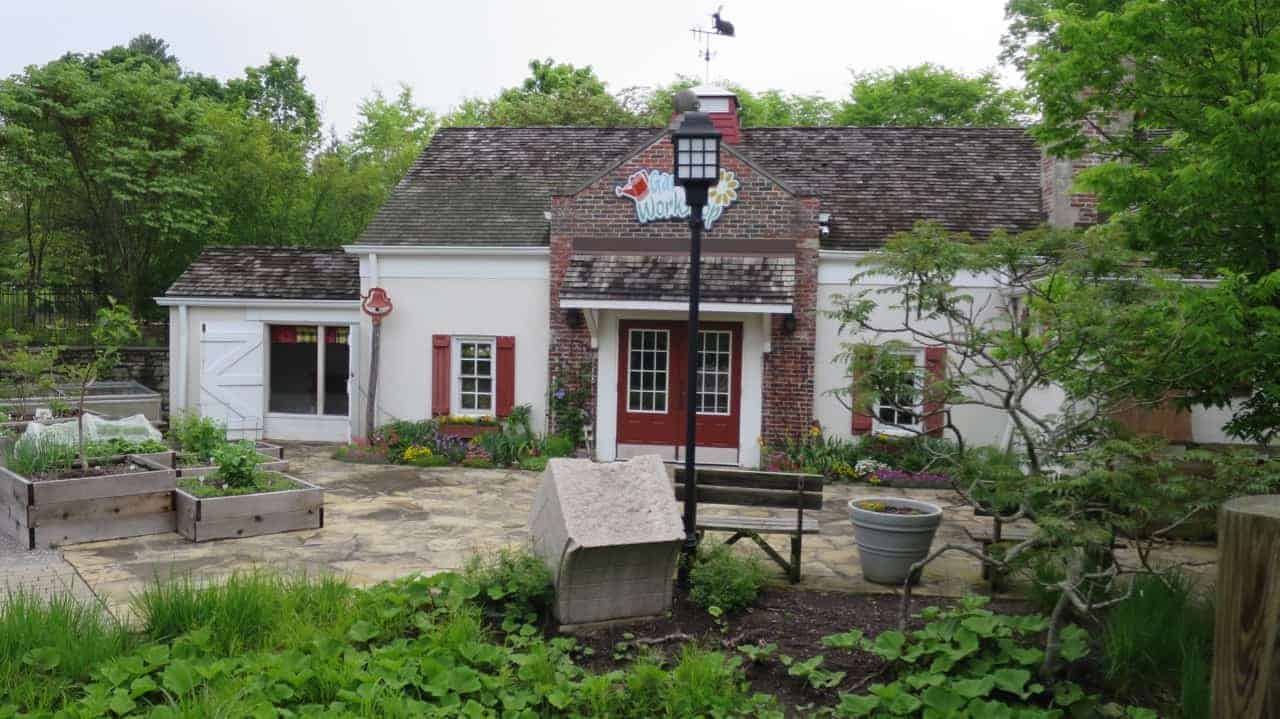 And there's an entire walking loop below the main play area. The walking loop goes in and out of the woods and you'll find a large pond there as well.
How To Find Highfield Discovery Garden:
Highfield Discovery Garden can be found inside Glenwood Gardens, one of the wonderful Great Parks of Hamilton County. Pull into Glenwood Gardens and park in the lot. Walk up the loop to the main entrance (at the house) and walk under the vine covered arbor. You'll find Highfield Discovery Garden's entrance to the left.
Admission to The Highfield Discovery Garden is $6*/person with children under 2 free. You can also buy a year long pass for $60* for four people (any combination of adults and kids).
*Prices current as of March, 2023.
Hours can be found here. Highfield Discovery Garden is closed on Mondays all year round, and closed on Mondays and Tuesday from the end of October until April 1.
You will need a Great Parks sticker for your car to enter Glenwood Gardens.
Glenwood Gardens is located at 10397 Springfield Pike, 45215