If you're looking for some adventure, some prehistoric adventure that is, look no further than Trammel Fossil Park.
Trammel Fossil Park was created to encourage people to explore and dig for fossils. The park is open to the public, there's no admission, and your fossil findings home with you!
So pack your digging tools and a few bags for your findings and get outside! We predict that everyone in the family will suddenly become an ancient fossil treasure hunter at this hidden gem of a park.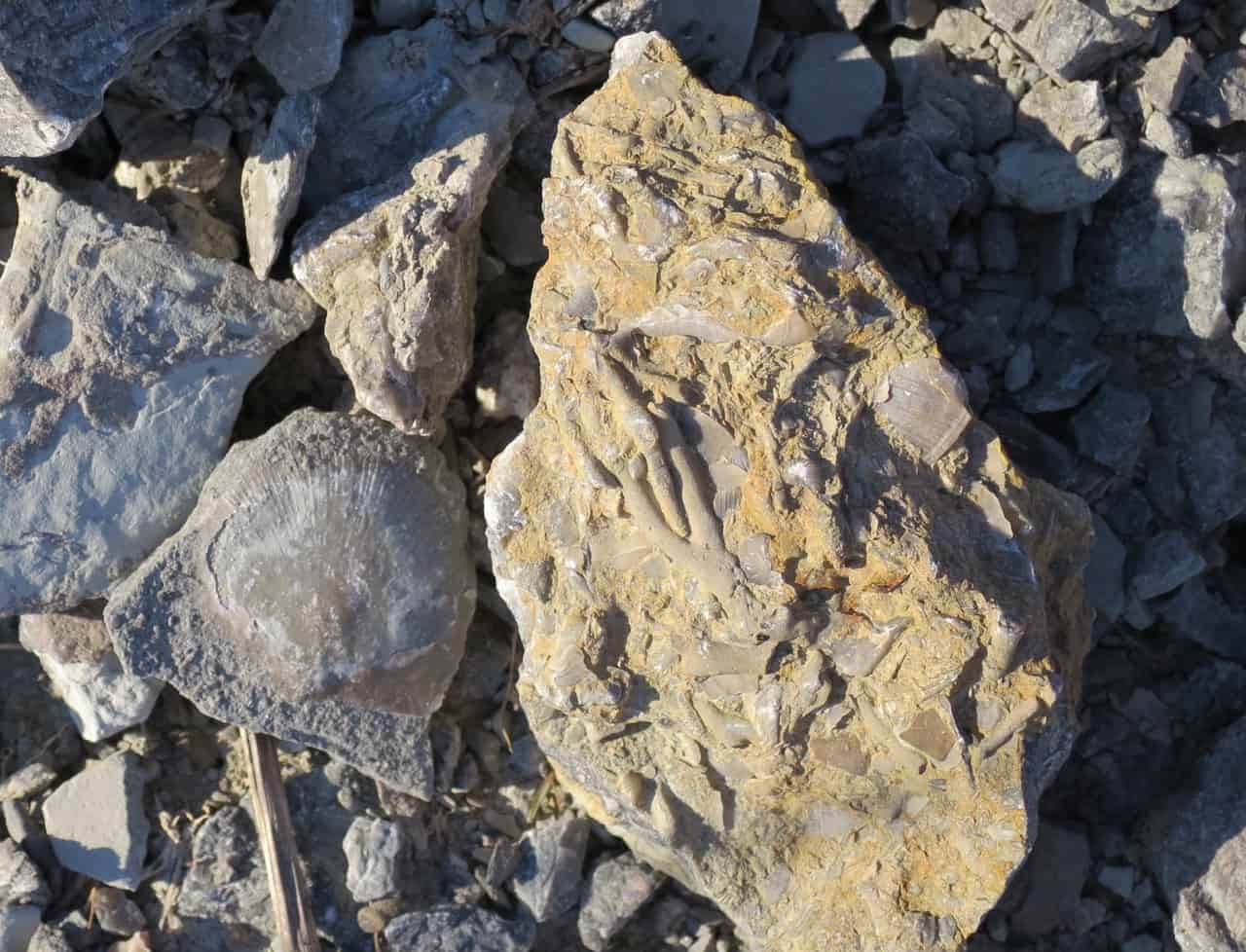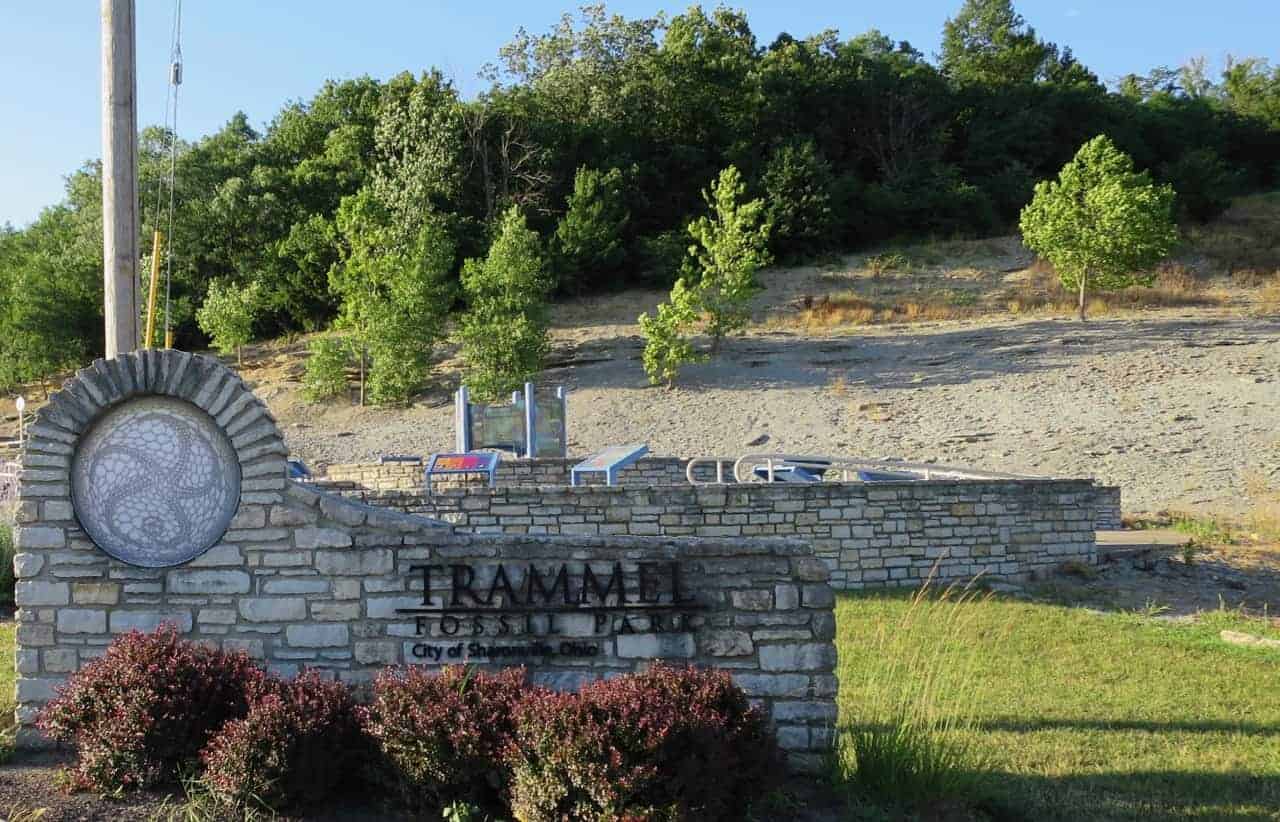 Located in the Sharonville area and at the end of a street that's full of industry and businesses, Trammel Fossil Park is a 10 acre plot of land that is FULL of fossils. The park provides lots of digging fun for both kids and adults.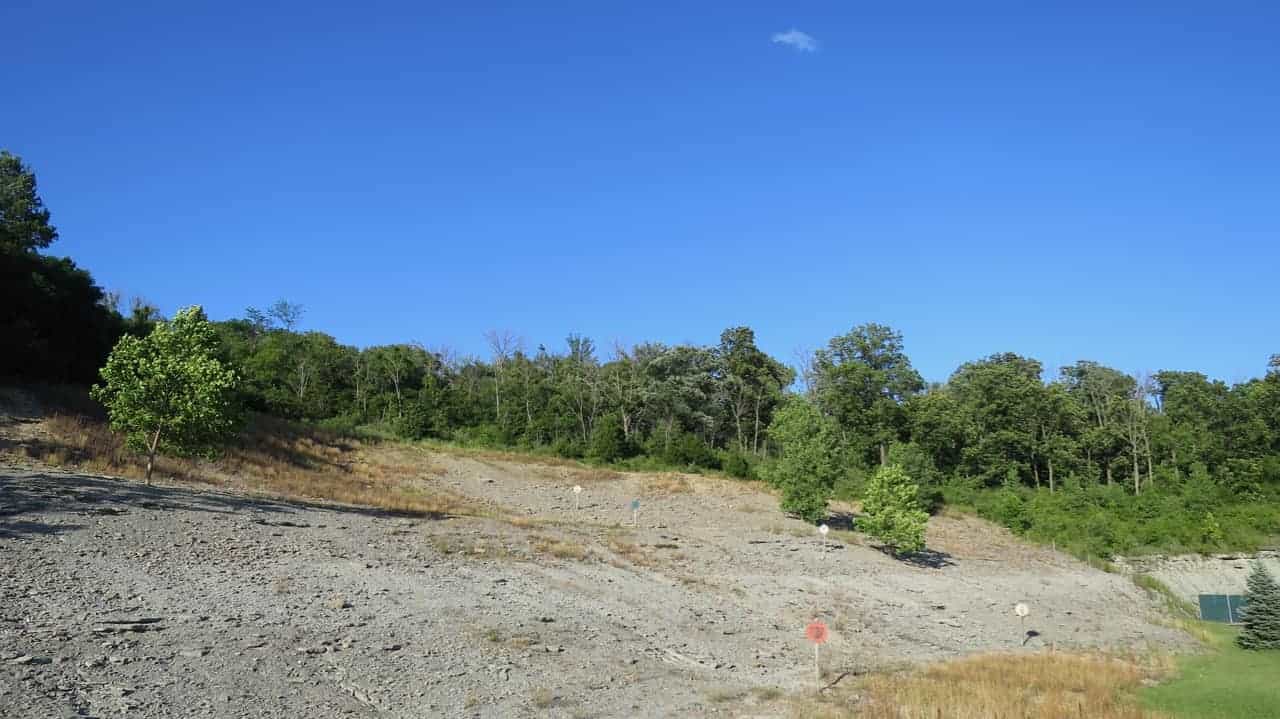 Trammel Park was built in 2003 on land owned by the Trammel family.  R.L. Trammel, a developer, donated this plot of land to the city of Sharonville to allow people to freely explore the land, land that is FULL of fossils.
The park's site says "the fossils originate from the Ordovician Period, dating over 440 million years ago".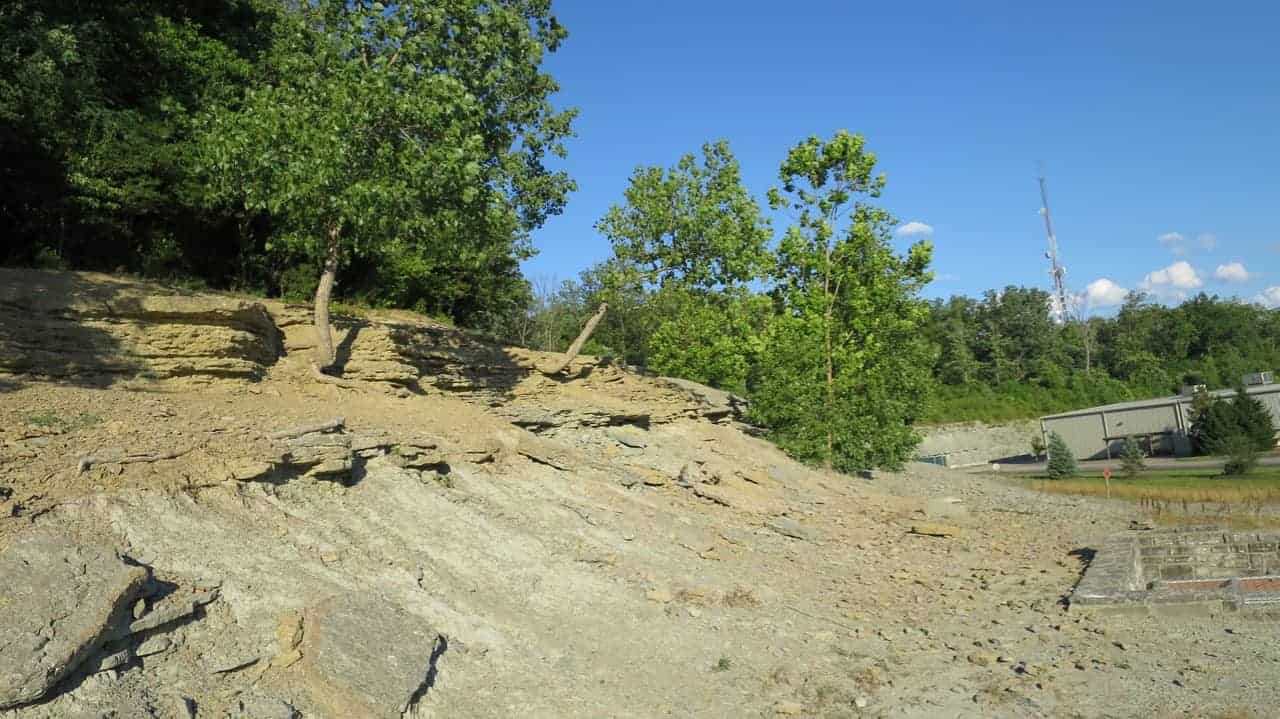 Bring some tools, buckets, and any other digging implements you might have. You're allowed to dig and you are allowed to take home what you find.
You'll find educational signage in the center of the park which includes lots of easy to read geology related material.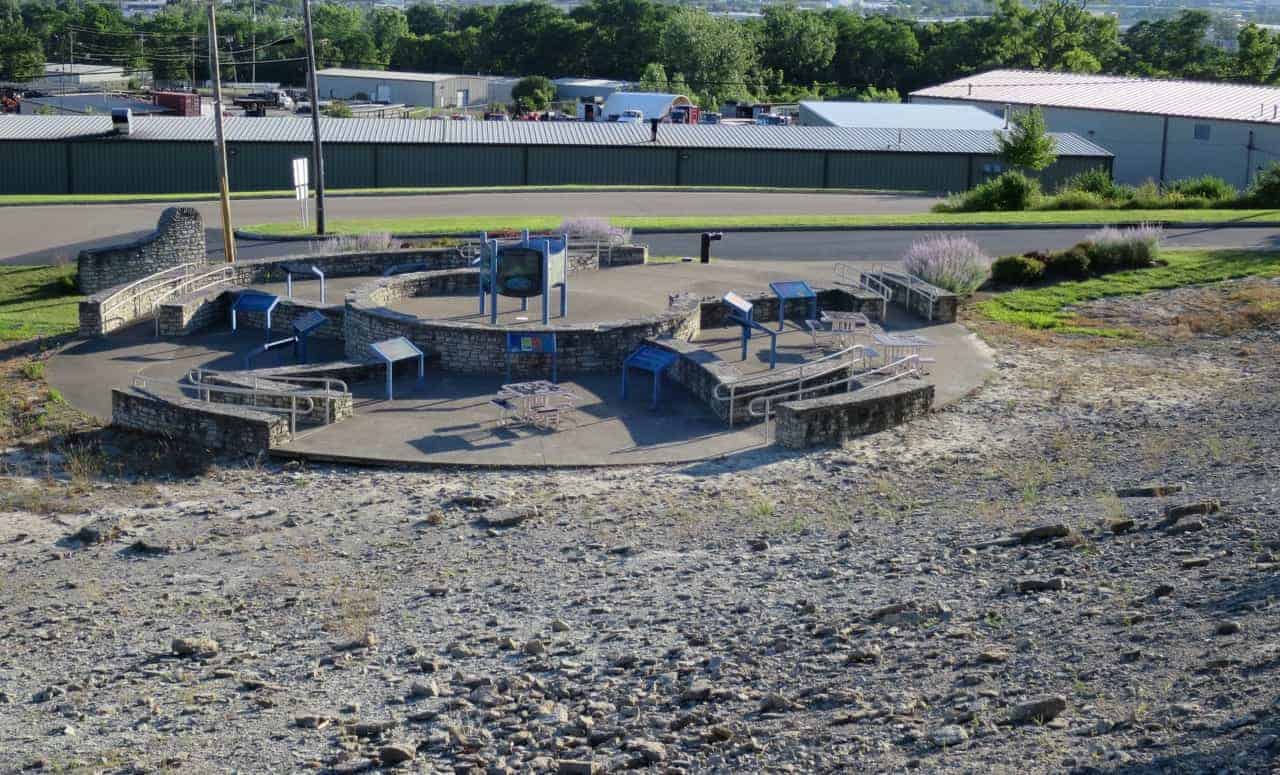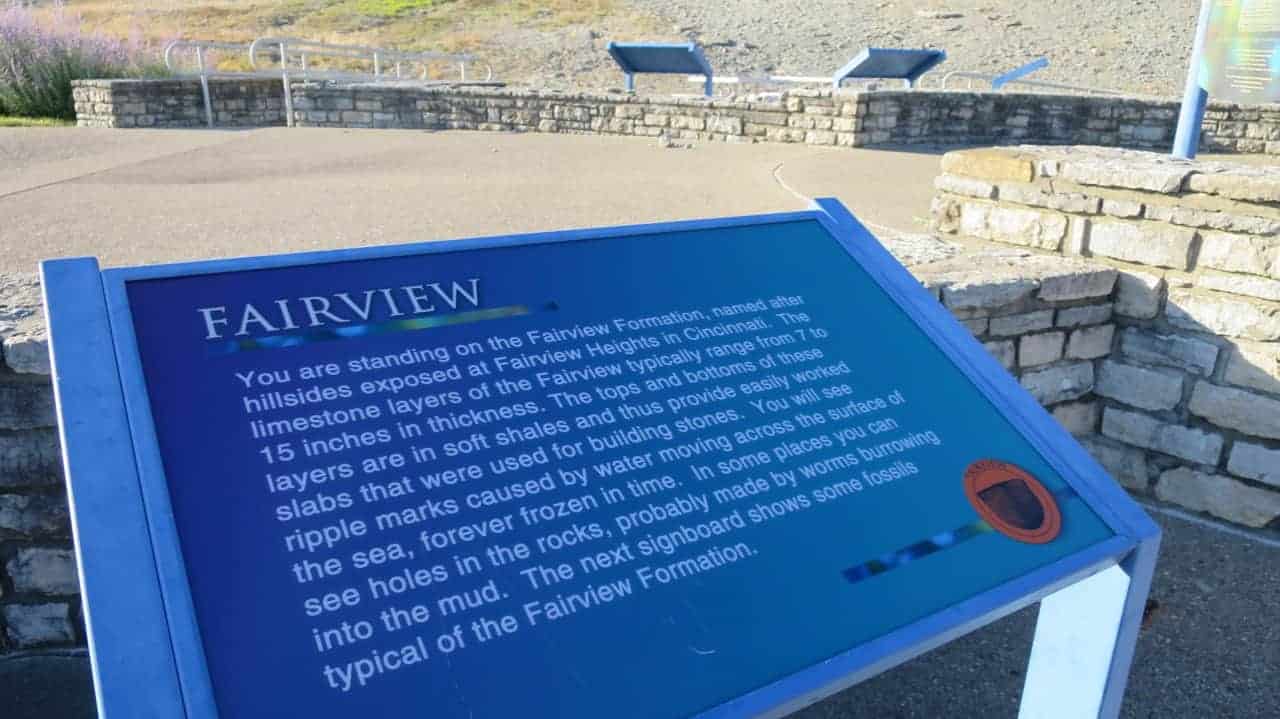 You'll also find educational markers along the hills that refer back to the full details, making this a great opportunity to teach and learn as as you dig.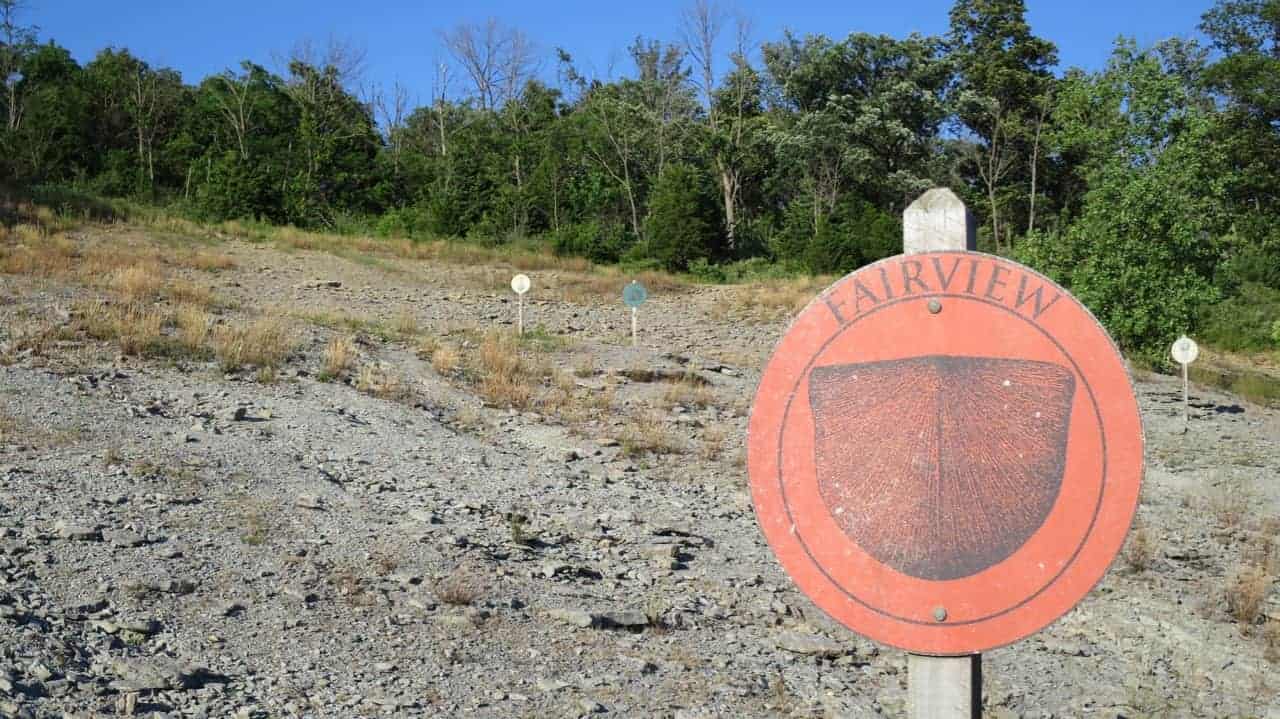 Tips for Your Trip to Trammel Fossil Park:
The area is rather hilly and, because there are so many jagged rocks about, I'd recommend wearing some sturdy shoes. You'll be happy to have some traction!
Don't forget to take implements for digging up treasures. Brushes to sweep off dirt would be fun too. And a bucket to carry your rocks down the hill would come in handy.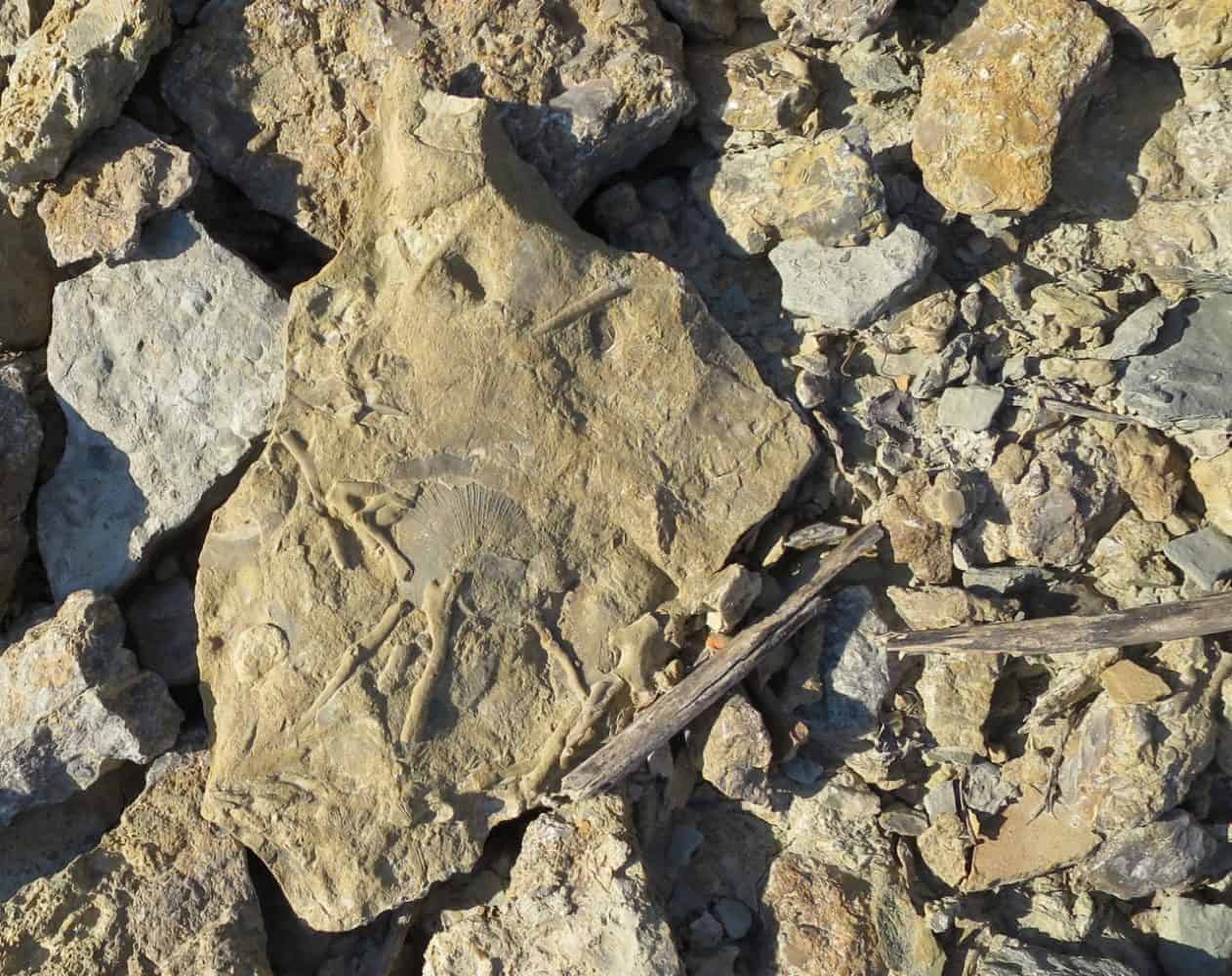 Packing water bottles would be a great idea.
Bring along a Ziploc bag for your treasures.
While this is a fun place for kids, I wouldn't want to take a toddler or a mobile baby. There are lots of little rocks and the hill is rather steep for little legs. Jagged rocks are protruding all over the place.
There is very little relief from the sun unless you're at the top of the hill. Lather up with sunscreen and consider hats and sun glasses.
There was a "Port a Potty" and a hand washing station in the parking lot when we were there. According to the city of Sharonville: "Portable toilets and hand washing stations are available April through November 1."
---
Trammel Fossil Park is located at 12026 Trammel Park Drive in Sharonville
The park says it's open dawn to dusk. There is no admission fee.
If you're looking to make a day of it, be sure to hit up these nearby destinations:
The Root Beer Stand
Sharon Woods