Veterans Day is a federal holiday in the United States and is observed on November 11 each year. The day is set aside to honor our military veterans, those who have served their country.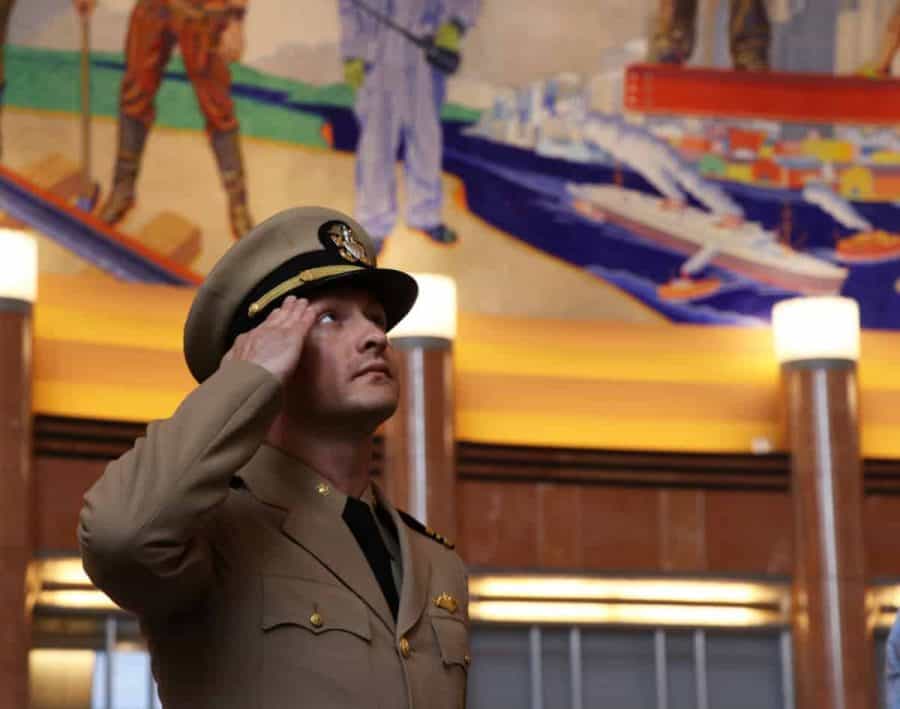 The Cincinnati area is proud to honor our veterans with these special 2021 Veterans Day events and freebies:
---
Veterans Day Events in Cincinnati:
November 4: Green Township is inviting you to the Gold Star Families Memorial Monument Dedication Ceremony. It will be held at 1pm at Veteran's Park, 6303 Harrison Ave., Cincinnati 45247.
November 6: DAV 5k, Run to Honor Veterans. The DAV 5K Cincinnati is a walk, roll, run, and ride that thanks those who served and raises awareness of the issues our ill and injured veterans face every day. The DAV 5K will be held at Great American Ball Park in Cincinnati, OH.
November 11: VFW Post 10380 Veterans Day Ceremony 11am-12pm at Veteran's Park Plaza (6231 Harrison Ave). VFW Post 10380 will showcase their float commemorating the Battle of Iwo Jima. The public is invited to pay their respects while practicing social distancing.
November 11: Blue Ash Veterans Day Ceremony and Luncheon will take place starting at 10:30am. The event, which is open to the public, features a memorial ceremony, tolling of bells, music from the Ohio Military Band, and keynote speaker U.S. Representative Dr. Brad Wenstrup. During the ceremony, students from Edwin H. Greene Intermediate School will read essays they have written for the event and will place wreaths at the base of the statues at the park. Following the ceremony, the public is invited to a luncheon at the Blue Ash Recreation Center, 4433 Cooper Road. The meal is prepared by members of the 123rd Air Control Squadron. Cost is $5 per person. During the luncheon, Blue Ash Mayor Marc Sirkin and the Veterans Committee will recognize the 2019 Veteran of the Year.
November 11: A Veterans Day Dinner, sponsored by the Anderson Twp. Veterans Memorial Committee, will take place at the American Legion Anderson Post 318 (6660 Clough Pike) from 5-10pm. The evening includes a complimentary dinner for veterans, a cash bar and a live performance. The dinner is open to Anderson Township veterans who may bring one other attendee for free. Reservations are first-come, first-served up to 200 attendees.
November 14, 2021: The Honor Run (Florence, Ky) returns for 2021. All proceeds from the Honor Run Half Marathon, 10K Run/Walk, and 5K Run/Walk are donated to Honor Flight Tri State to help send our local Veterans who have served in World War II, Korea, and Vietnam to Washington DC for the day to see the memorials that they have earned.
Free Admission for Veterans:
B105 Military Days at the Cincinnati Zoo: All members of the military — active and retired — will receive FREE admission to the Zoo on Veteran's Day. The offer also allows military personnel to purchase up to six (6) half-price admission tickets for members of their immediate family. Military personnel who qualify for the free admission ticket and discount offer for family members include active military, retired military, National Guard, veterans with honorable or medical discharge and Reserve Officers' Training Corps with government issued ID.
Free Meals for Veterans on 11-11-21:
Another Broken Egg is offering a free Patriot French Toast Combo and coffee to all veterans, active and retired military service members on 11-11-21. Available for dine in only at participating cafes.
BJ's Brewhouse and Restaurant: All current and former military can enjoy a free entree (from their select menu) and a free Dr. Pepper beverage on November 11, 2021. Dine in only. Must present Military ID or other proof of service.
BibiBop will be honoring our veterans and active duty military with a Free Bowl on November 11, 2121.
Bob Evans: Veterans and Active Duty Military, this Veterans' Day your meal is on Bob Evans. Join them on November 11, 2021 and they'll treat you to one of their seven homestyle favorites (limited menu, see site for details). Dine-in only, beverage not included.
Buffalo Wild Wings will offer a special thank you to all active and retired military personnel in celebration of Veterans Day. Buffalo Wild Wings restaurants will offer 10 free Boneless wings and fries for all veterans and active-duty service members to show appreciation for their service. This offer is dine-in or takeout, available to all past and present veterans with proof of service, all day and limited to one per person.
Chili's Grill and Bar is honored to be at YOUR service. All veterans and active duty military personnel can enjoy a complimentary entree (choose from a list they provide) on Nov. 11, 2021. Dine in only.
Dunkin' Donuts is giving all veterans and active duty military a small thanks for a huge service – a free donut of their choice on Thursday, November 11 at participating Dunkin' restaurants nationwide, no purchase necessary*. Limit one per guest while supplies last. No ID required. Offer available in-store only. Not available for orders placed using On-the-Go Mobile Ordering through the Dunkin' Mobile App.
Frisch's Big Boy is offering a free Big Boy, fries and a drink to all Veterans and active duty military dining in on Veterans Day, Thursday, November 11. Guests are asked to bring a military ID to claim their dine-in offer. Available for dine-in only at participating locations.
Gold Star Chili says: You proudly served. Now let us serve you. On Thursday, November 11, every Gold Star is celebrating those who have served our country with a complimentary regular 3-Way and regular drink with any proof* of service. We invite you to join us at your favorite Gold Star for dine-in, carry out or drive-thru, and lunch or dinner is on us. *Proof of service includes: Uniformed Services ID Card, U.S. Uniformed Services Retired ID Card, current Leave and Earnings Statement, Veterans organization card (e.g., American Legion, VFW), present yourself in uniform, a photograph of yourself in uniform, a citation or commendation.
Golden Corral: Golden Corral is proud to have honored our active and former military members for 20 years through Military Appreciation Night, and are excited to be able to return to a Dine in celebration this year! Military Appreciation Night will be held on Veterans Day, Thursday, November 11 from 5pm – close. They will once again be honoring our military heroes with a free "thank you" meal.
Graeter's Ice Cream is serving up a free sundae to all veterans and active duty members on 11-11-21.
iHop is serving up pancakes for our veterans and active duty military on November 11, 2021. Get free Red, White & Blueberry Pancakes at participating locations. Dine in only, 1 per guest. Restrictions apply. Military ID or proof of service required. See restaurant for details. For a limited time at participating restaurants. Free menu item may vary by location.
Krispy Kreme Doughnuts is offering a free small coffee and doughnut of choice to veterans on Veteran's Day. ID required for redemption. Offer is available in-shop and drive thru only on November 11th 2021.
O'Charley's is serving a free entree to all veterans and active dury personnel on 11-11-21. Dine in only, valid on selected entrees. Valid military or veteran ID required.
Red Robin rewards our Military members all year, but around Veterans Day it's even more important to be remembered. Sign up for Royalty anytime between now and 11/1 and as a Royalty Military member you'll get a free Red's Tavern Double Burger with Bottomless Fries. And remember, you don't have to wait until Veterans Day to get your free burger. Take advantage anytime between 11/1-11/14.
Starbucks is honoring those who have servedwith a free tall (12-ounce) hot brewed coffee for veterans, military service members and military spouses who visit participating U.S. Starbucks stores on Nov. 11, 2021. For every cup of hot brewed coffee sold nationwide that day, Starbucks is also donating 25 cents to be divided evenly between Headstrong and Team Red, White & Blue to support the mental health and the wellbeing of military communities.
Yard House is honoring those who have served our country (both veterans and active military) by inviting them in for a complimentary appetizer on Veterans Day.
Other Veterans Day Offers:
Great Clips: This year on Veterans Day – Thursday, November 11 – veterans and active military members can visit a U.S. Great Clips salon and receive either a free haircut that day or a free haircut card. In addition, non-military customers who get a haircut on Veterans Day at Great Clips salons can pay it forward. They will receive a free haircut card they can give to an active service member or veteran as a way of saying thank you. The cards can be redeemed for a free haircut from November 12 through December 10, 2021.
Mike's Carwash is offering a Free Basic Wash for all veterans and active military personnel OR upgrade to their Ultimate Wash with a $5 Donation to Project Hero. Happening Nov. 11, 2021, 7am-9pm.
---