The Marmalade Lily is a 5-acre flower farm and event barn where you can pick your own flowers to create a bouquet, or host private parties and events (like weddings!). Located in Loveland, this picturesque "pick your own flowers" farm is just waiting for you to visit!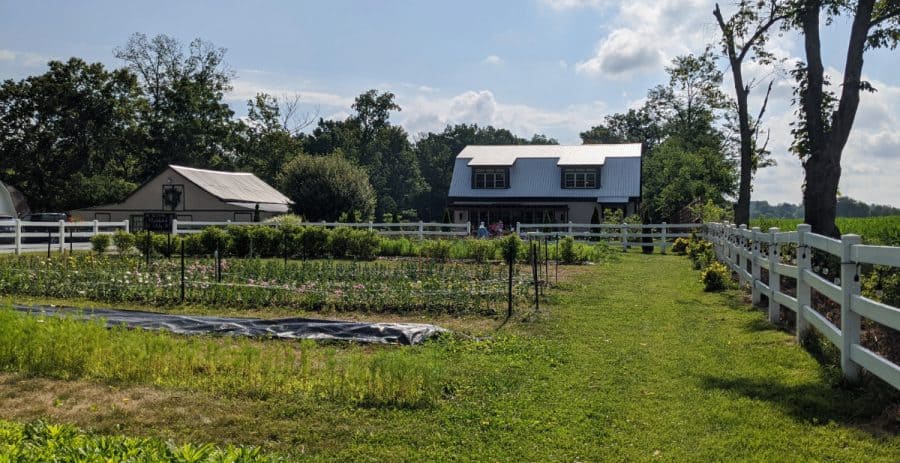 Have you ever seen those snapshots of people wandering through flower farms and fields on Instagram? They might seem like they exist in some magical corner of the world far, far away from here – but you can find one right here in Cincinnati at The Marmalade Lily.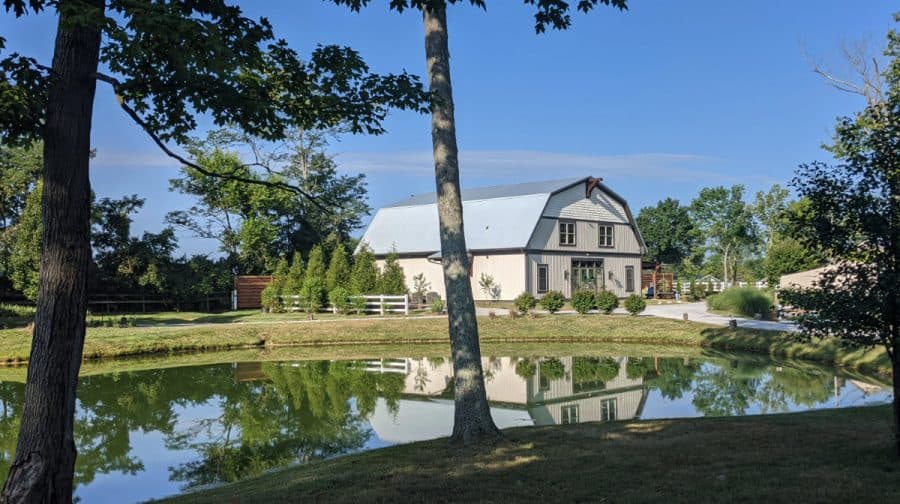 This little slice of heaven is nestled in a small set of woods just outside of historic downtown Loveland, bordered on one side by a corn field and what used to be a horse pasture on the other.
Laura Fisher, owner and CEO, has always loved to garden. The Marmalade Lily started out as a part-time hobby while raising and homeschooling her five children, and quickly grew to the U-Pick flower fields and event venue it is today. Since then, The Marmalade Lily has hosted over 100 weddings and events and welcomed visitors from from far and wide to explore the flower gardens.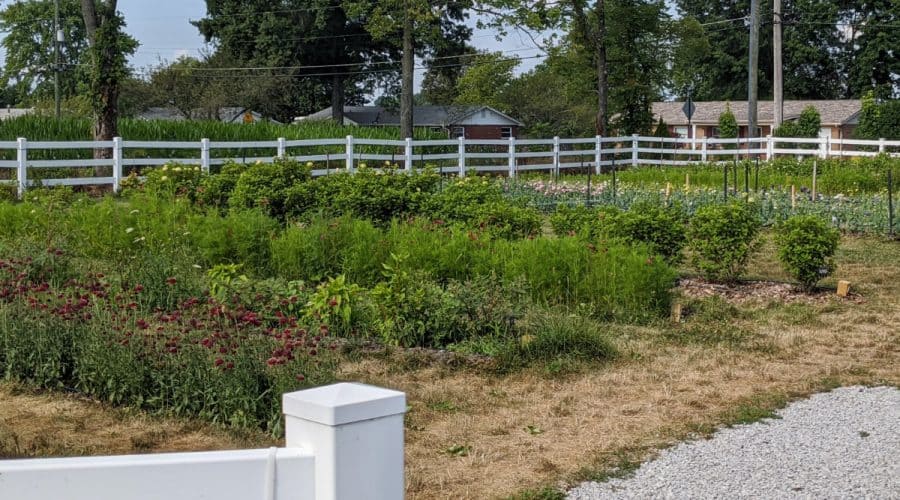 Summer flowers are currently in peak season, but sunflowers are planted and coming soon! We can't wait to visit again the fall to see the beautiful blooms that fall has to offer at the Marmalade Lily.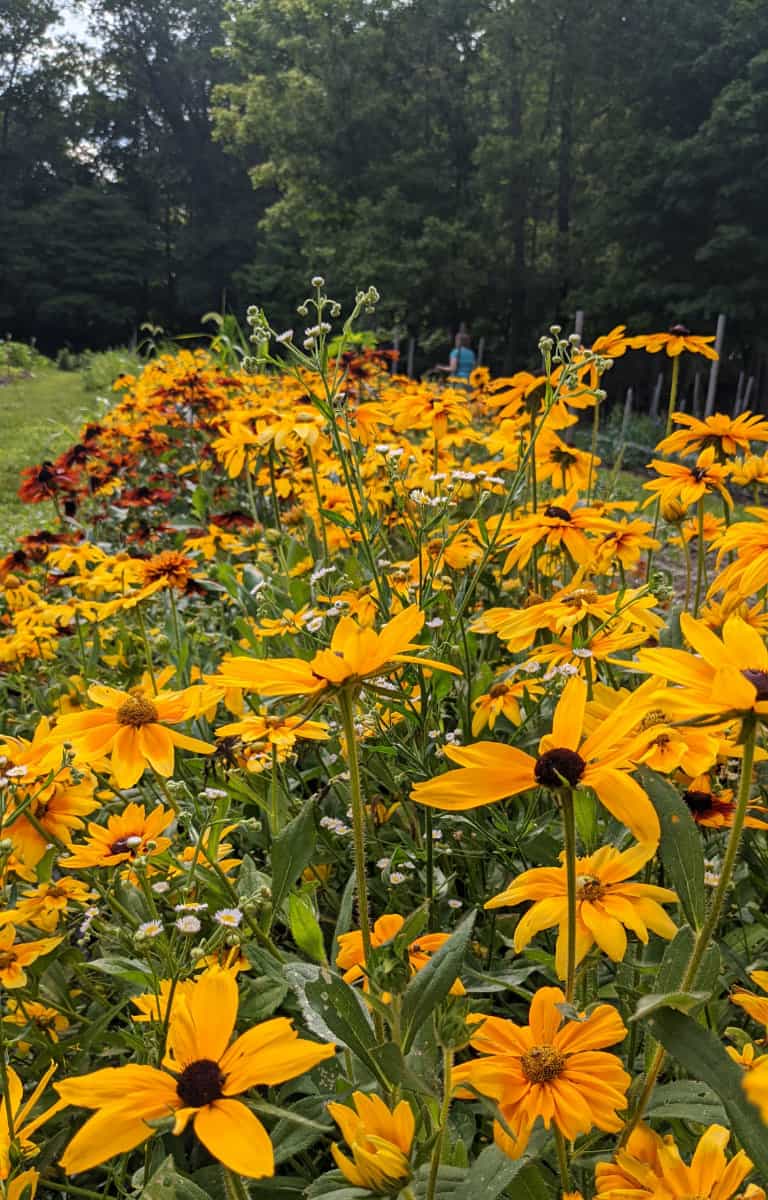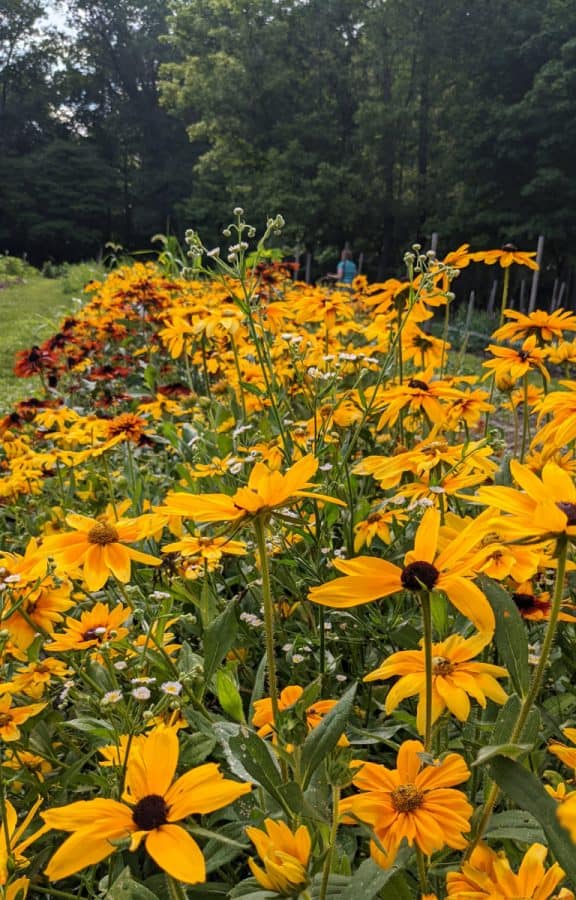 ---
U-Pick Flowers: How It Works
1. Choose your parking spot
This might seem like a no-brainer, but it's worth mentioning because it might look like the parking lot is full from the road.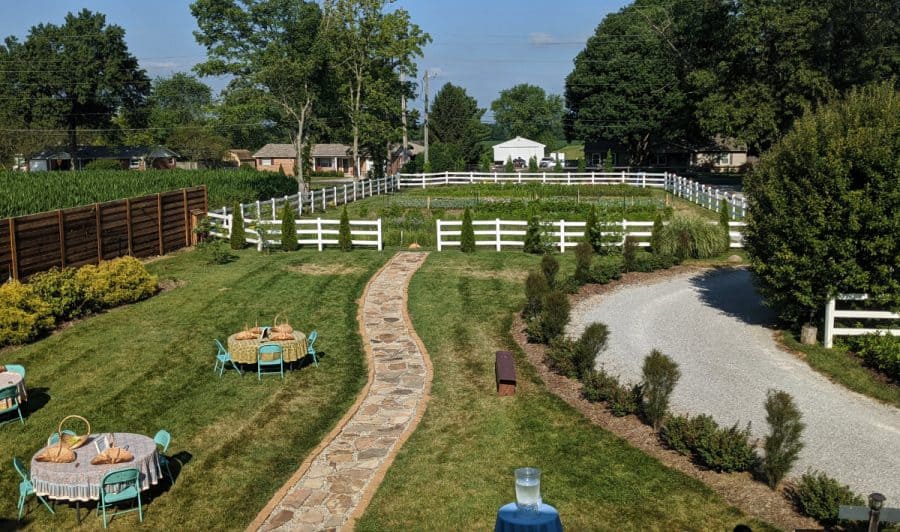 When you first turn into the driveway, there is a small parking lot on the left. If this area is full, continue driving down the gravel driveway. Once you pass the event barn, the driveway will bend left and you'll find the larger parking lot. Handicapped parking is available in the lot closest to the event barn.
2. Pick up your flower cutting materials
When you arrive, head over to the flower field in front of the event barn. Employees are available at the tables in front of the barn to answer any questions, and let you know which flowers are available for picking.
You will also find some small vases by the entrance with individual flowers and prices listed for each type. Flower prices range from $0.50 for a zinnia to $4.00 for hydrangeas (keep in mind the flower availability can change based on popularity and peak bloom times).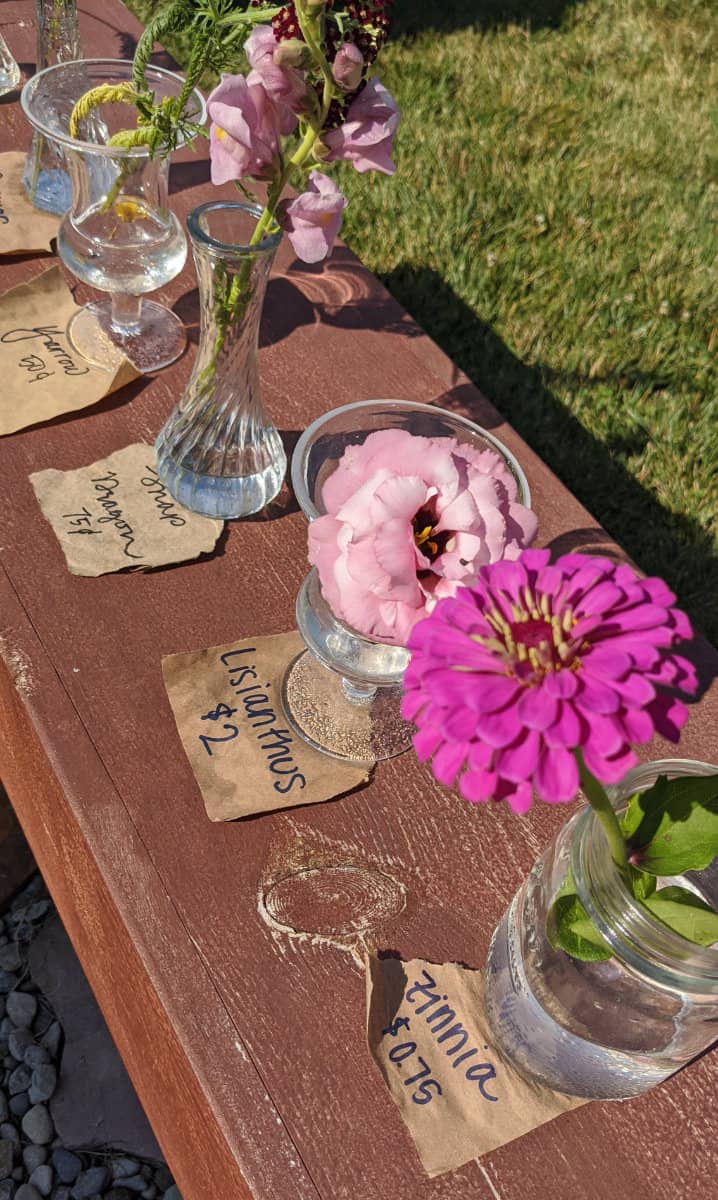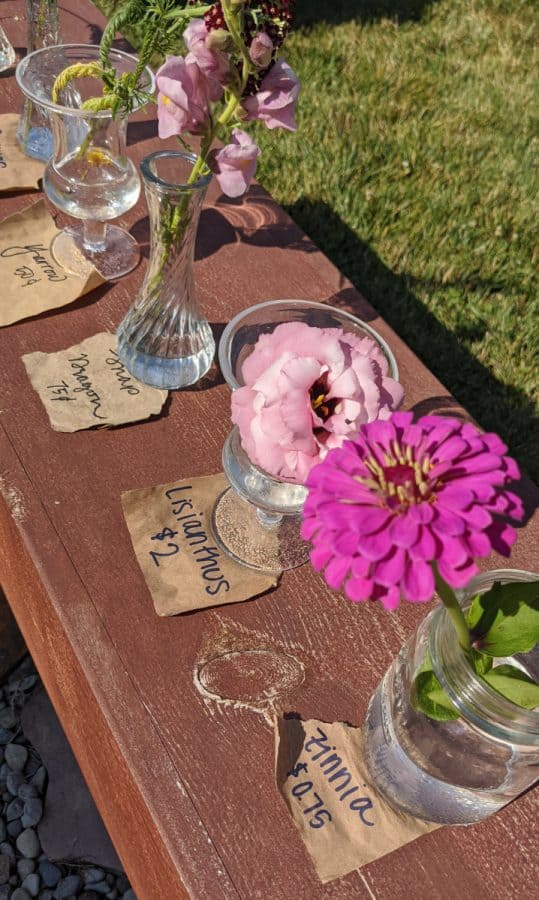 Pick up a basket and garden pruners from the round tables, which you will use to cut and carry your flowers. Then, get picking!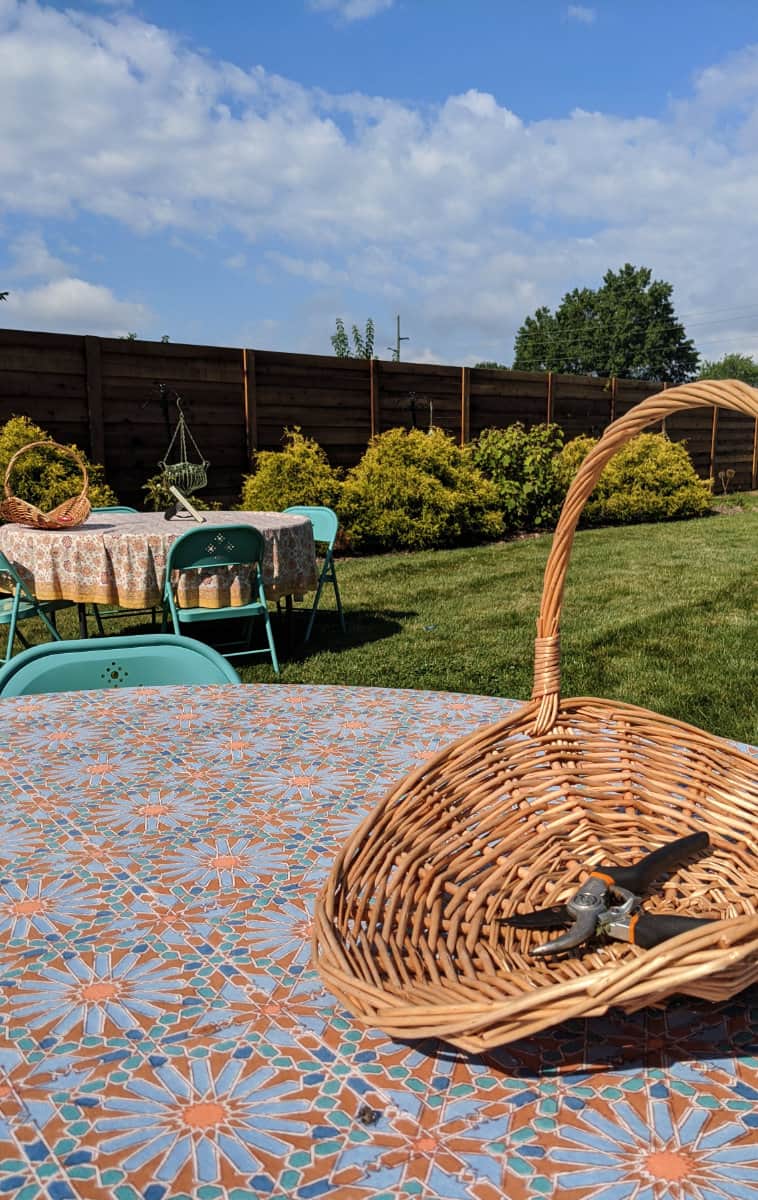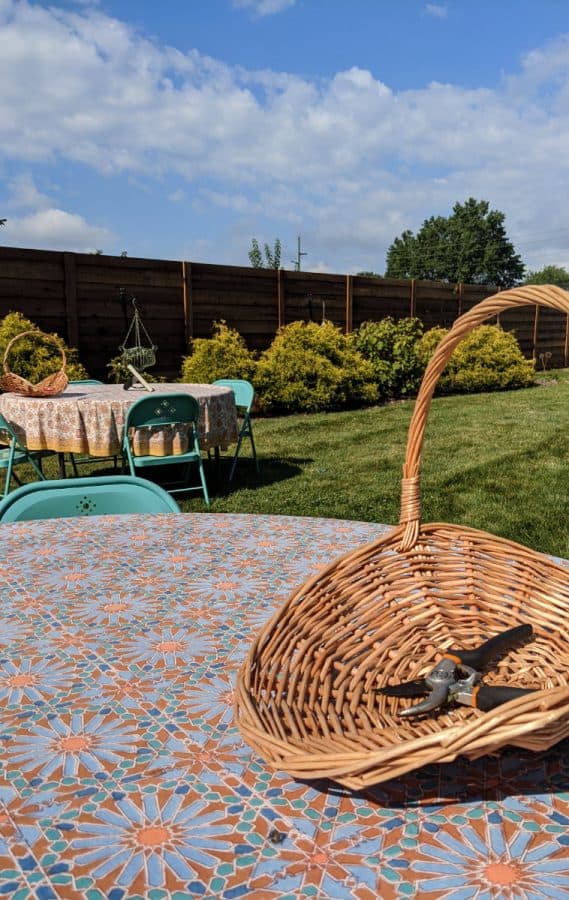 3. Pick your flowers!
When you find a flower you like, use the pruning shears to cut the flower's stem. Use the basket to keep your flowers in safe keeping while you explore the gardens.
There are two main flower fields on the property. You'll see one on the way in, welcoming you to the Marmalade Lily with its bright colors and unique blooms.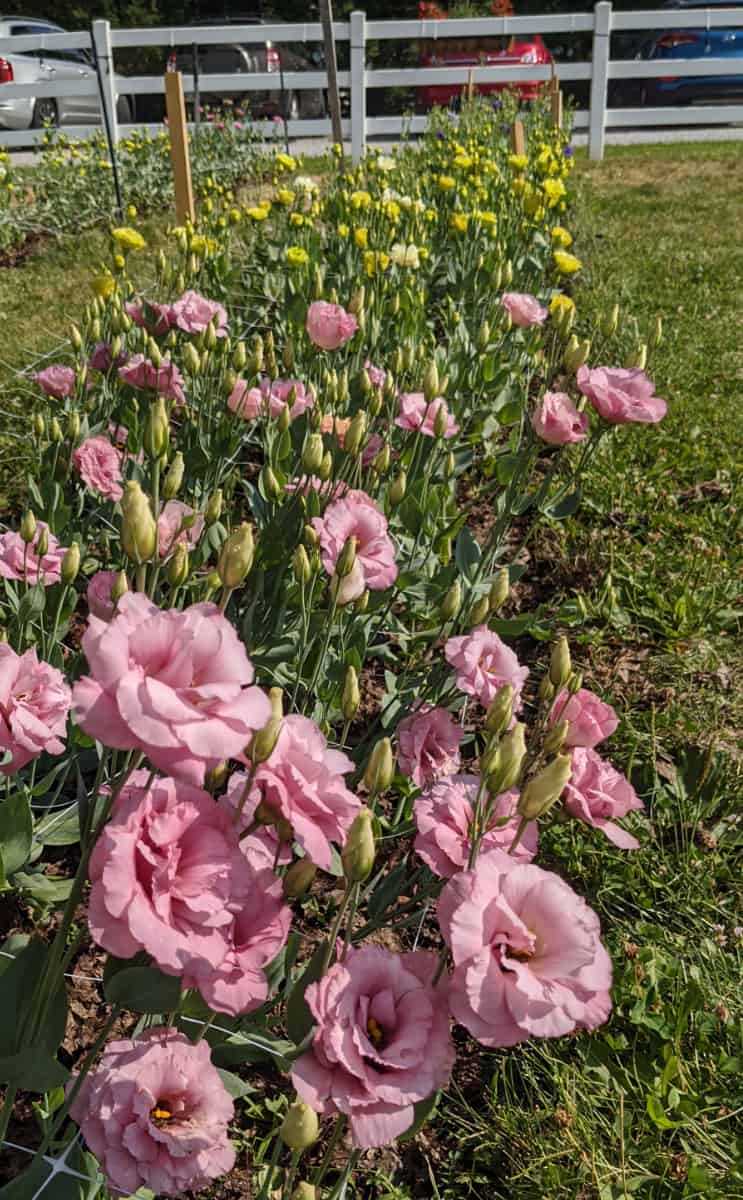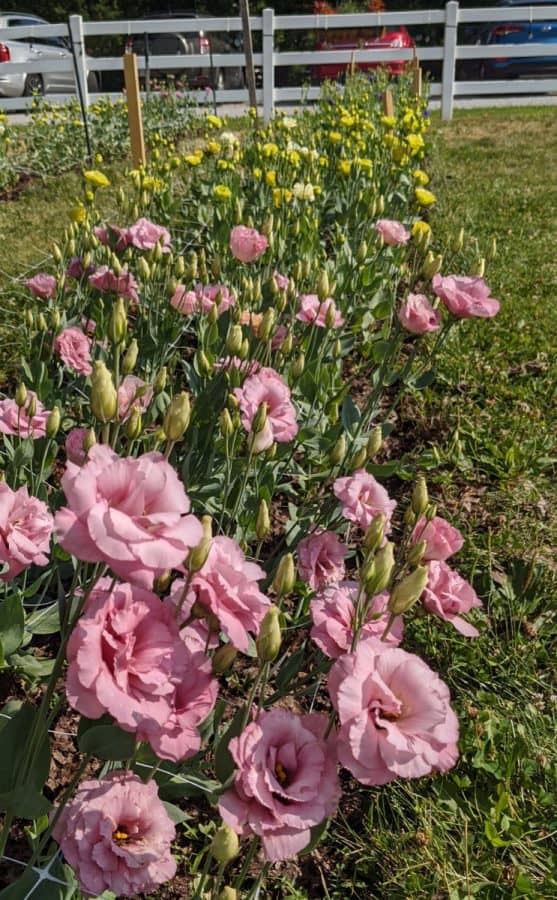 The second flower field is towards the back, next to the outdoor ceremony space and swing.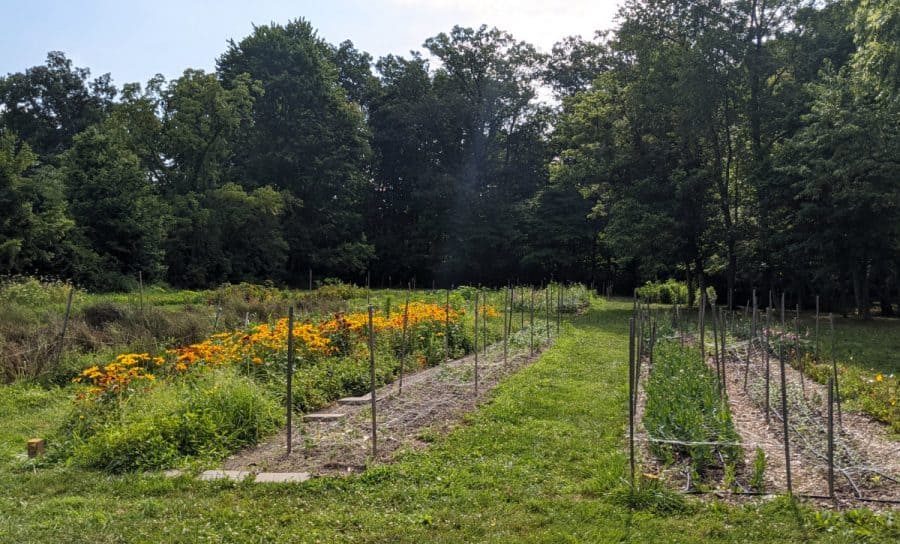 4. Pay for your bouquet
When finished picking your flowers, head back to the tables in front of the event barn. A Marmalade Lily employee will wrap them for you and price out your bouquet. Our bouquets were in the $20-30 range. You can also buy pre-made bouquets with some added greenery at the check-out table.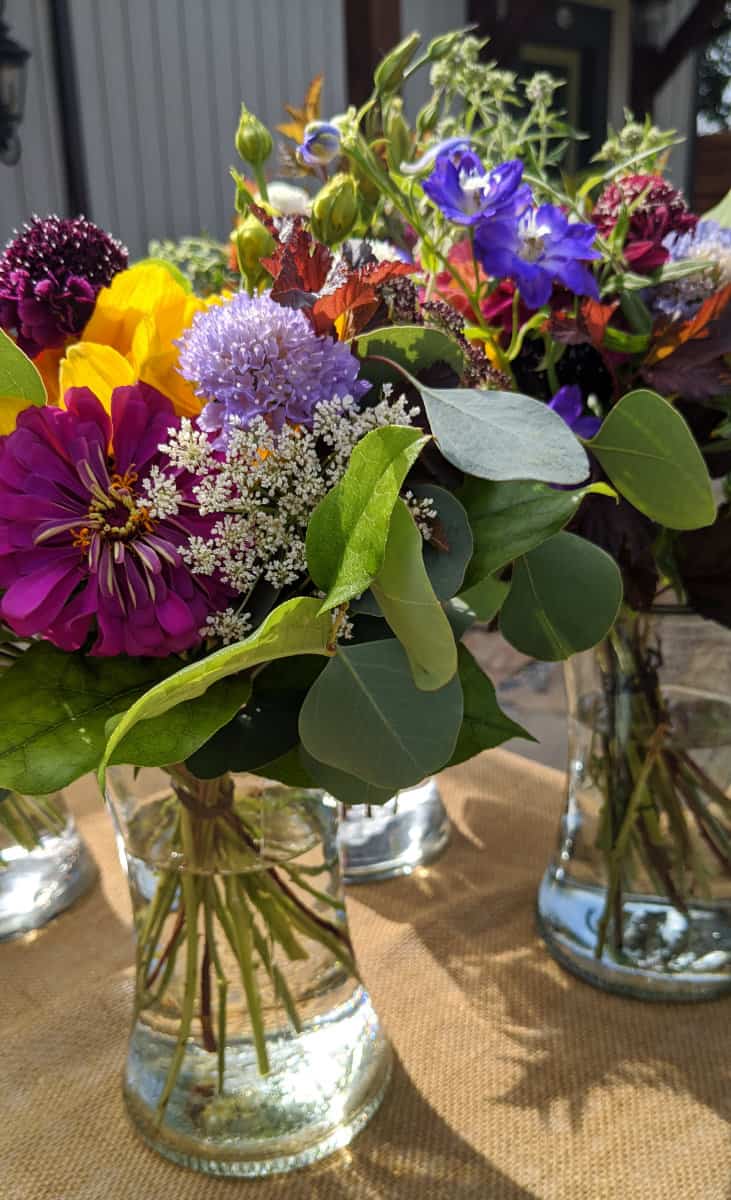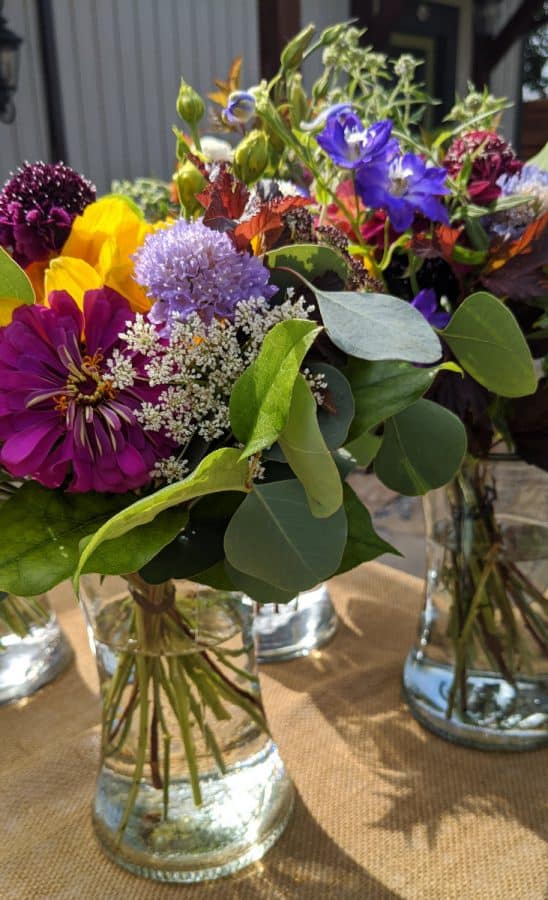 Arrange them in a vase when you get home, and you'll have a colorful reminder of your day spent among the flowers!
---
Classes & Workshops at the Flower Farm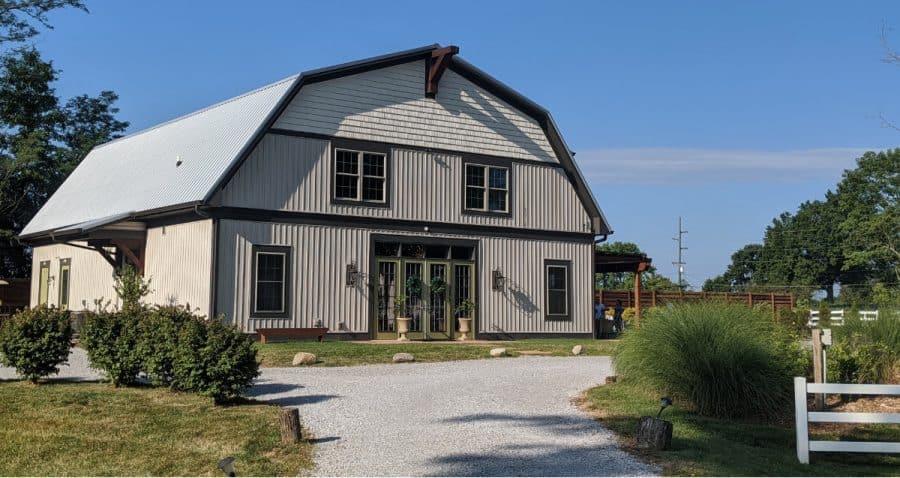 The event barn turns into the world's largest She-Shed for multiple floral-themed events and workshops throughout the year. Sign up with friends to enjoy a girl's night out, and get to take home your own handcrafted flower arrangement as a sweet souvenir. Check out this year's event poster for upcoming events and what's included.
---
Wedding & Event Venue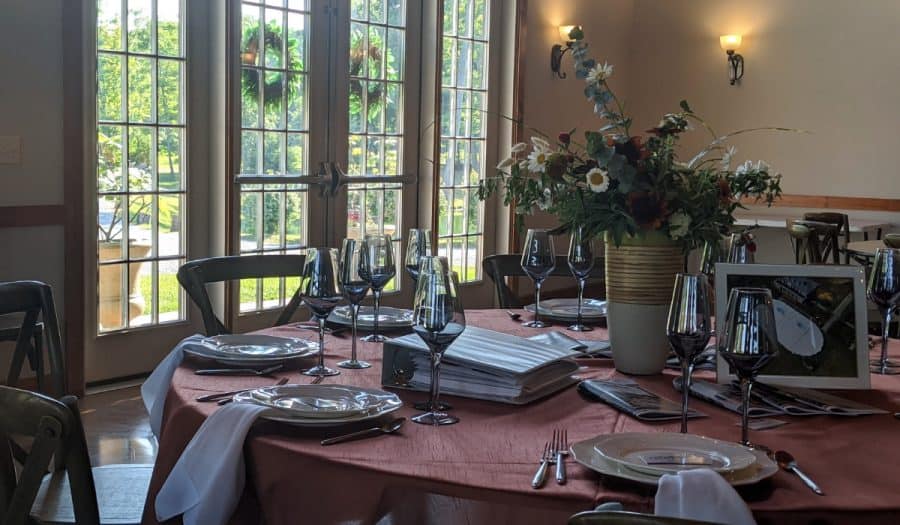 The Marmalade Lily is the kind of place that Pinterest wedding dreams are made of! It's no surprise they are already booked out for the rest of 2020, so we suggest calling and setting up a tour if you're interested in hosting a 2021-2022 event at the Marmalade Lily. For more information about weddings and what's included, check out their wedding packages and FAQ's over here.
They offer all kinds of weddings – from inside at the event barn to outside in their garden venue. They even have room to set up a large tent for big gatherings.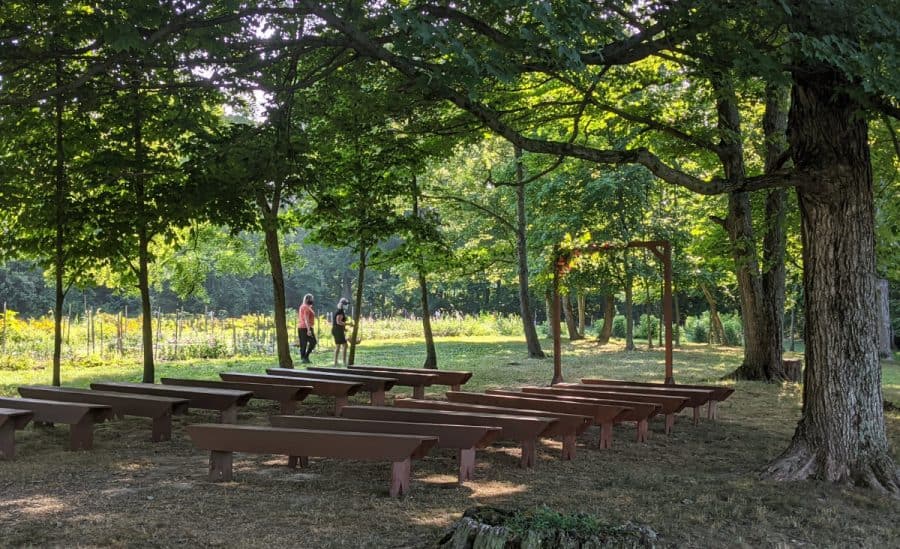 ---
Marmalade Lily Flower Farm – Hours & Directions
You can find The Marmalade Lily at 9850 Schlottman Road, Loveland, Ohio 45140.
The U-Cut flower fields are currently open from 6:30-8:30 PM on Wednesdays and 9-11 AM on Saturdays, with special hours from 6-6:30 PM Wednesdays and 8:30-9 AM Saturdays for the elderly and immunocompromised.
Wedding venue tours are available by appointment only.
We recommend visiting their website or calling ahead before your visit to stay current on any changes in schedule or health regulations.