When it comes to parks and playgrounds, Cincinnati has some stellar park options. We have multiple county parks, multiple city based parks, and even a few listed by township.
Whether you're looking for a great place to spend the day, a few hours, or a quick minute, you're sure to find a great park in Cincinnati that's near you!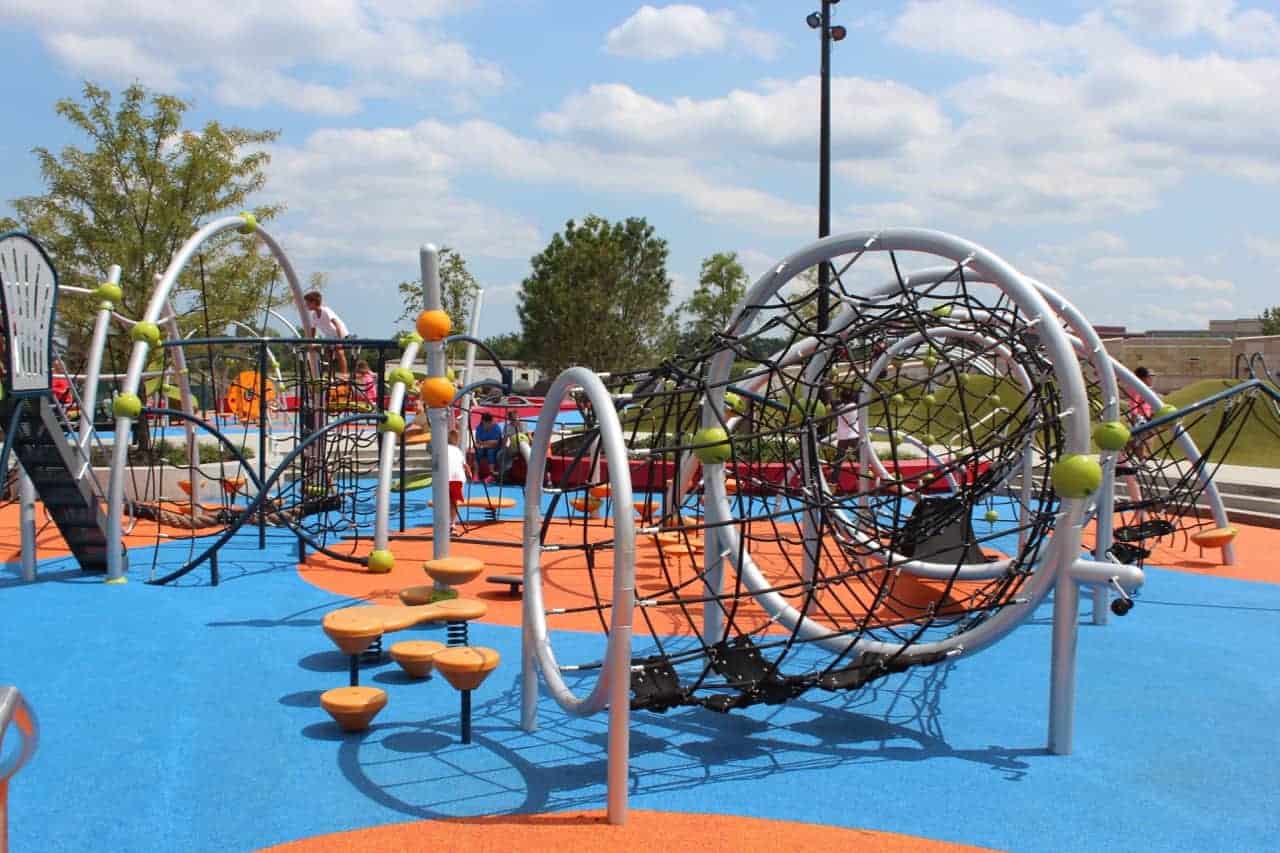 Here are some of our favorite Cincinnati parks:
Parks in Butler County
Gilmore MetroPark**: If you're into birding, this is one park you do NOT want to miss. The trail goes all along a lake and there are all kinds of great water birds there. People have seen owls, eagles, all sorts of herons, and lots more. Take the binoculars!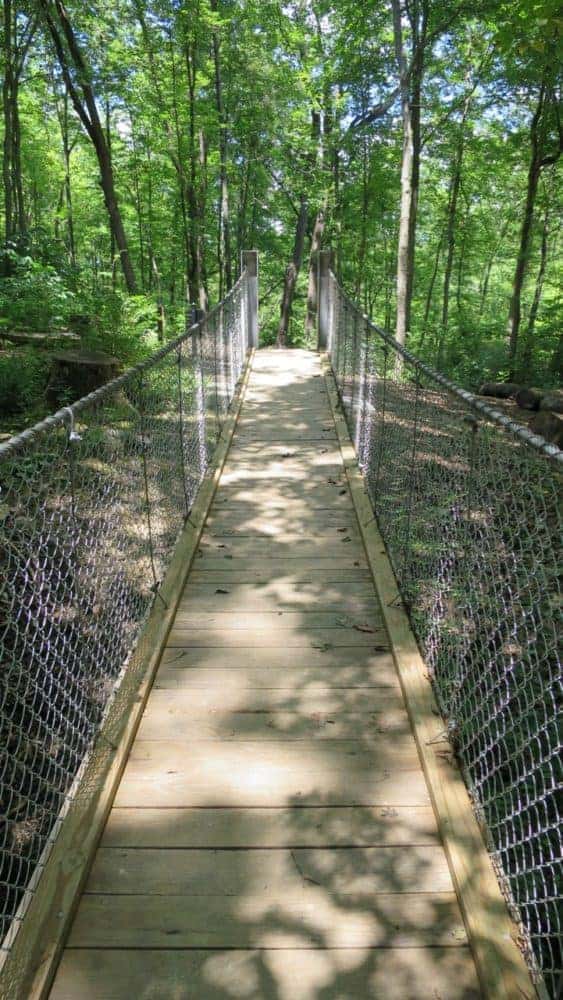 Rentschler Forest MetroPark**: If you're looking for a great creeking experience, look no further! If you and your crew are ok with a climb down and the climb back up, the creek at the bottom of the main trail will supply an afternoon full of fun (and, bonus, lots of shade)!
** Great news: the Board of Park Commissioners voted to remove Motor Vehicle Permits (MVP's) as a requirement for both Butler County residents and out of county visitors beginning January 1, 2023.
Parks in Hamilton County
Summit Park: Named "summit" because it's the highest point in Hamilton County, this is probably one of my personal favorites when it comes to parks. They have great trails for walking, both paved and gravel. They have a free observation tower that will let you see all around the area (and downtown if you're lucky). Kids will enjoy the play areas, one for big kids and one toddler playground too.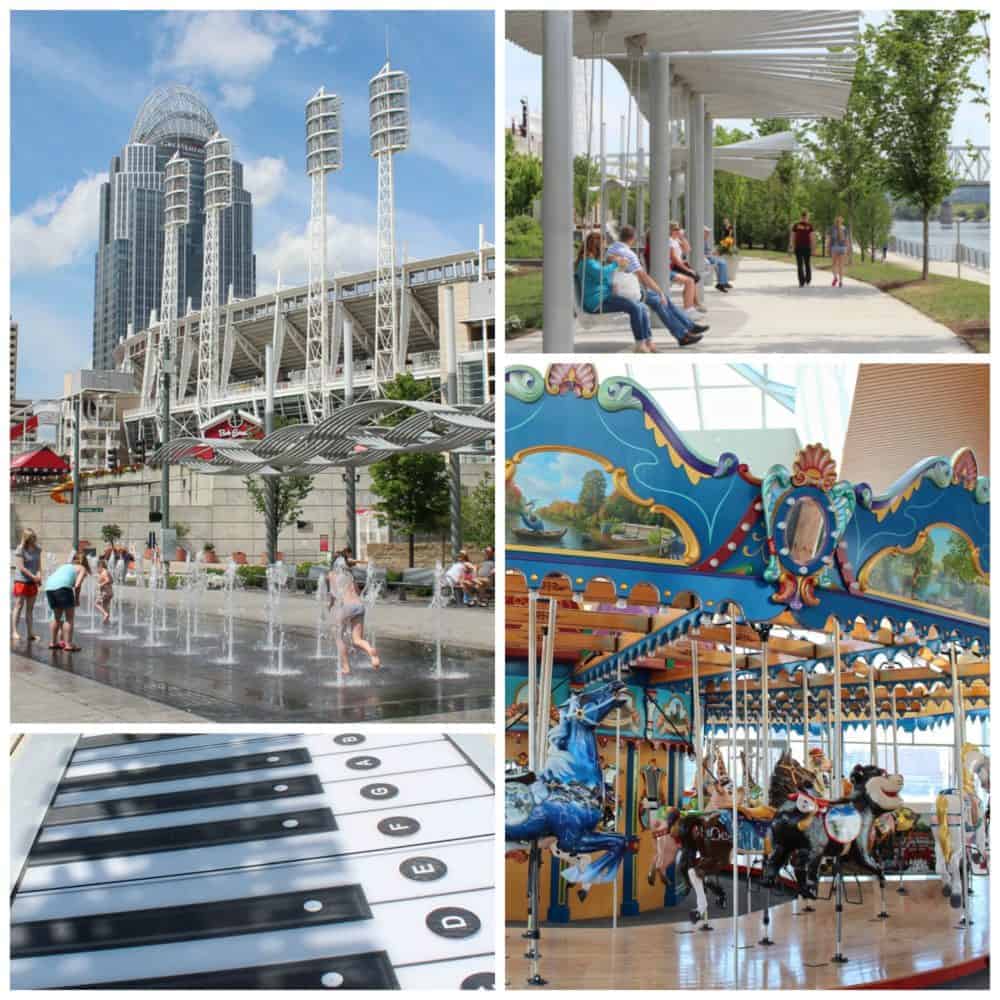 Smale Riverfront Park: This park is right on the Ohio River and literally offers something for everyone. You can sit on the adult-sized swings and admire the river. Play some music on the giant foot piano that sits right next to the base of the John Roebling Bridge. Enjoy a walk along the river and explore more riverfront parks. The possibilities are endless!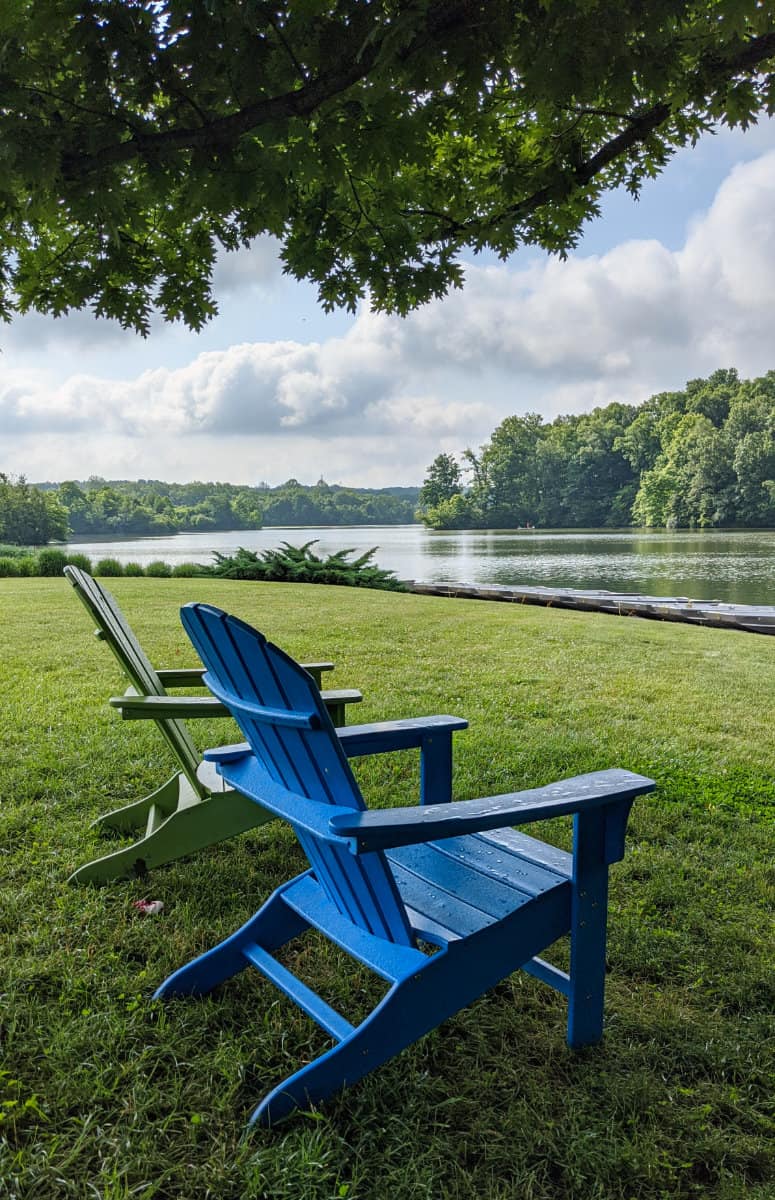 Miami Whitewater Forest*: You'll feel as though you're on vacation when you visit this park! There's a beautiful lake to walk around… or get into a kayak, canoe, or paddle boat and really see the lake! Sit lakeside in a chair or fish from the bank. Bike the trails. Get into the creek. The possibilities are endless!
Home of the Brave Park is a great park for kids. They have multiple playgrounds that are all adjacent to one another (easy to sit in one spot and watch them all). There's a wet playground to enjoy in the summer.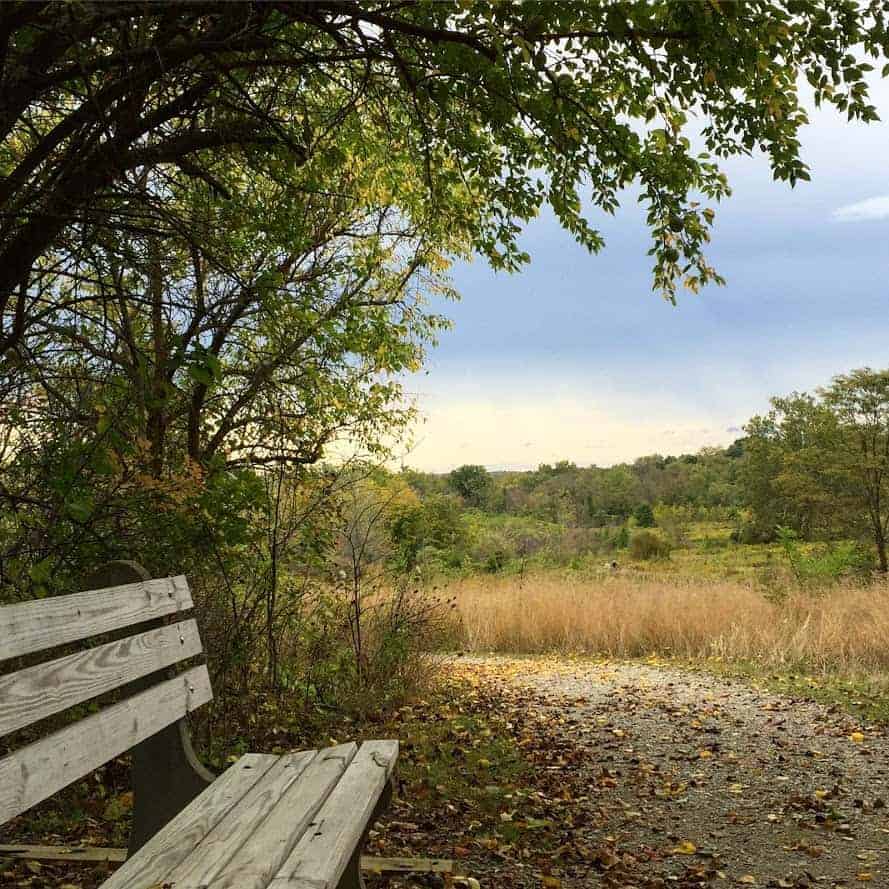 Glenwood Gardens*: Another favorite, Glenwood Gardens is a beautiful place to walk. They have three very peaceful loops (first is paved, next two are gravel) that are all connected together like chain links. There's not a lot that goes on other than walking and running at this park so it's a great place for some quiet time. Note: strollers are allowed but bikes, skates, and similar wheeled vehicles are not.
Beech Acres: This is a great park if you're coming with the kidsThey have a great sprayground. There's lots to see and do, great places for a picnic, etc.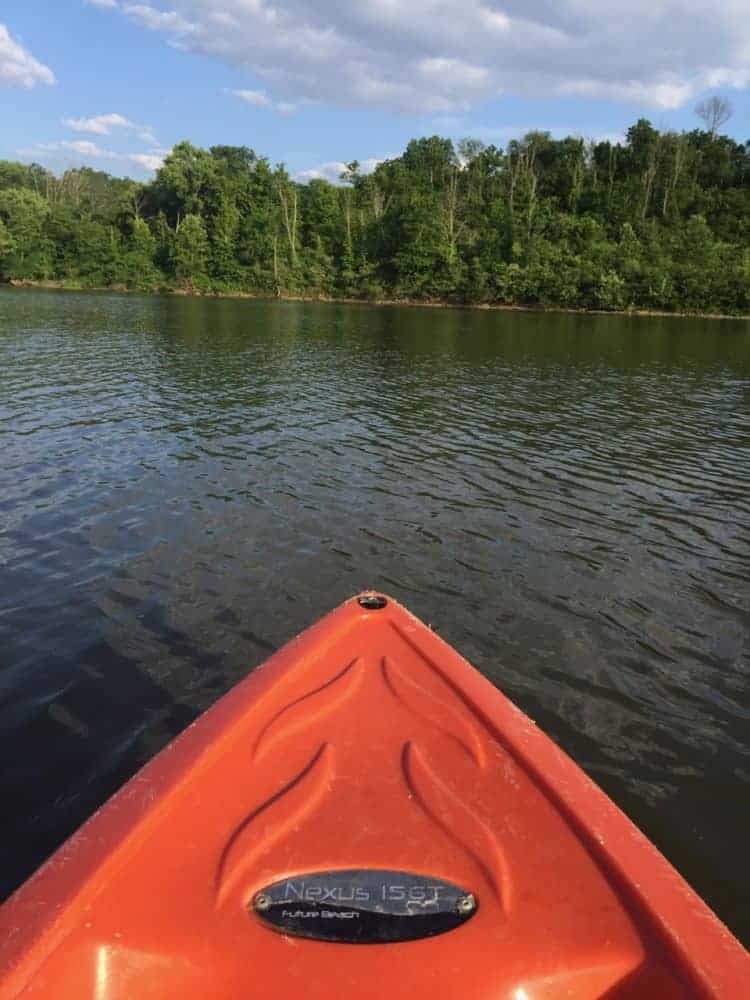 Winton Woods*: Walk around the lake, rent a cayak or paddle boat and get on the water, play some disk golf, or head to nearby Parky's Farm… this park has something for everyone! Playgrounds can be found near the harbor house and also at nearby Harper Meadows.
Sharon Woods: Sharon Woods is yet another park with a huge, beautiful lake to walk around. Rent a canoe, kayak, or boat and head out for the day. This park features multiple playgrounds, great places for creeking, wide paths to walk (Gorge Trail), and much more.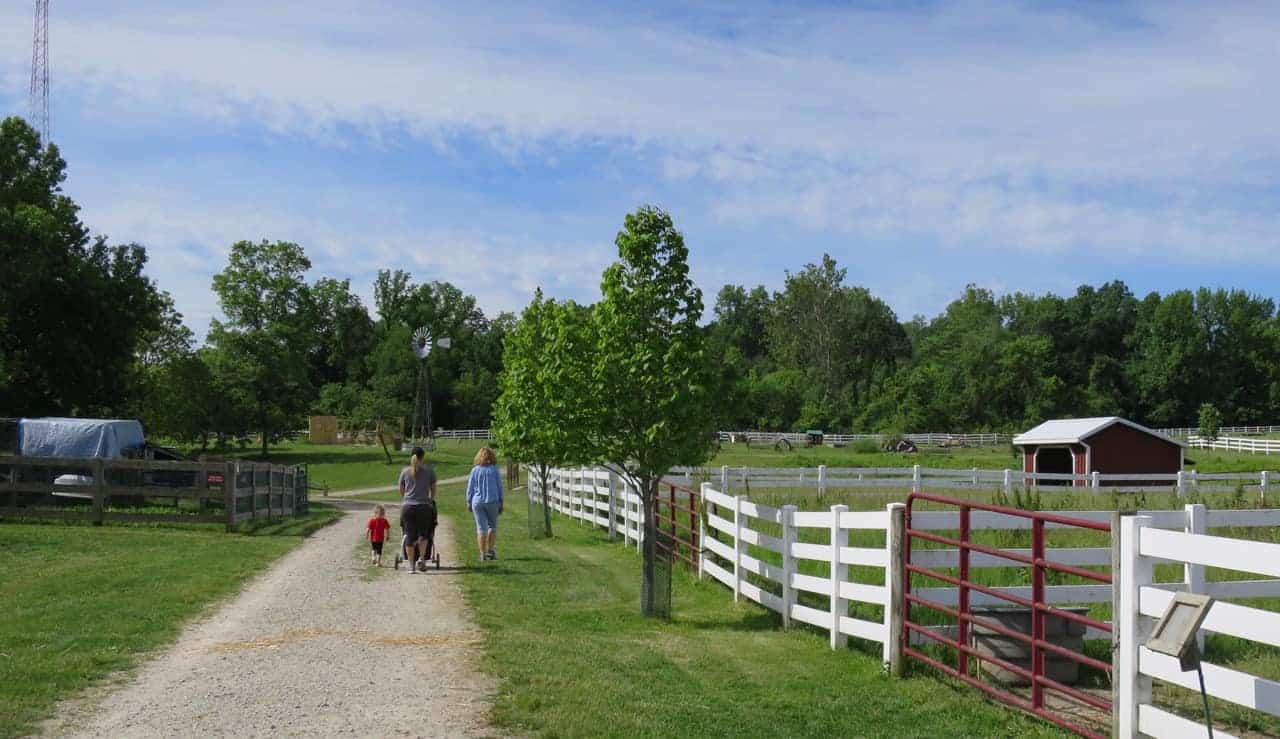 Parky's Farm: Technically this is part of Winton Woods but I wanted to offer them an individual feature as the park is techically a drive away from Winton Woods. This is a wonderful park for toddlers and school aged children. They have farm animals to see, a barn you can explore, an indoor playground (currently closed), fields to explore, and more.
Washington Park: Head downtown (to OTR) and enjoy the park that is right in front of Music Hall. I don't think there's a park in Cincinnati with surroundings that are this amazing. Parking is available right under the park and there's no better area in the city to get food.
* You will need a Motor Vehicle Permit to enter Great Parks of Hamilton County. The yearly permit is $10 for residents and $16 for non-residents (prices current for 2022).
Parks in Clermont County
Cincinnati Nature Center: This might be the only park we mention that has admission (other than a vehicle sticker). If you're a nature lover, this is the place for you. With miles of trails, gorgeous scenery, a fun spot for the kids (Nature Playscape), there's no denying that Cincinnati Nature Center is well worth the cost of admission.
Sycamore Park: This is the oldest and the largest park for the Clermont County Park District. It's a great place to explore, especially in the fall when the leaves are turning. Enjoy a walk, pickleball courts, sand volleyball, and access to the East Fork of the Little Miami River. Don't miss the adjacent Wilson Nature Preserve!
Parks in Warren County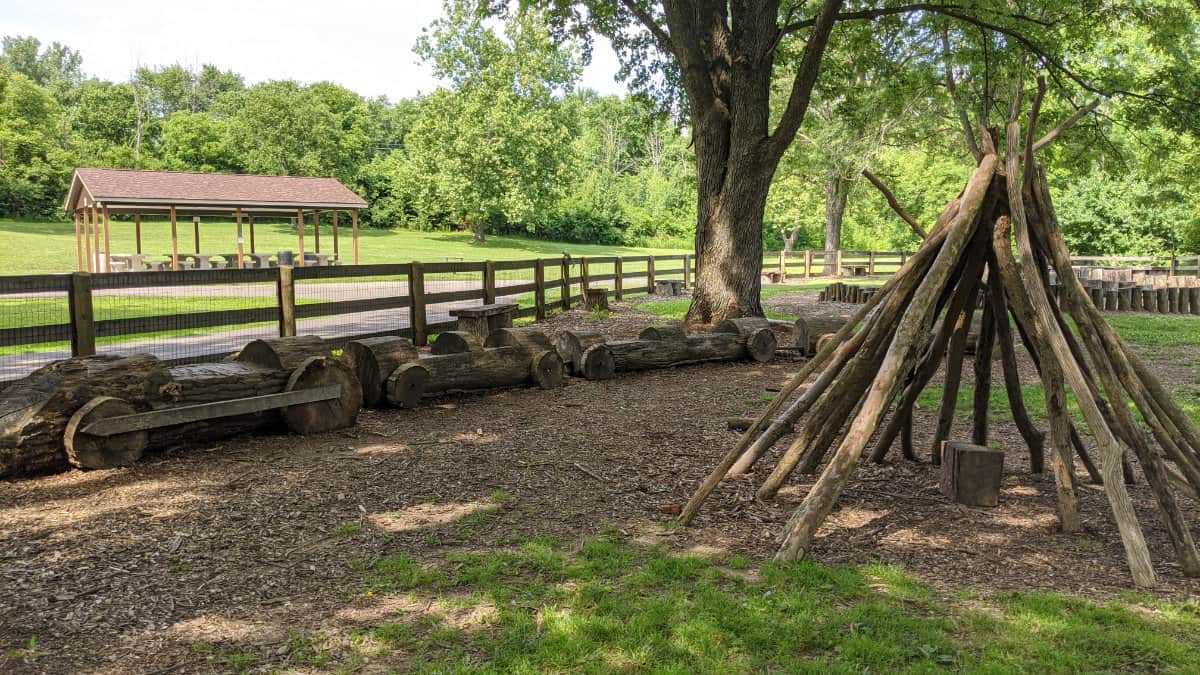 Armco Park: This HUGE, 311 acre park is on historic propery that was originally occupied by the Shaker religious community. The park has a golf course, a 110 acre fishing lake, volleyball, playgrounds, and more. Our favorite part of this park was the nature area that includes a train carved out of tree stumps, a huge dirt hill for kids to climb up and down, loads of long logs that can be moved to create structures, and much more.
---