When summertime is calling your name and you simply NEED to get out and enjoy some warmth and sunshine, pay a visit to Miami Whitewater Forest.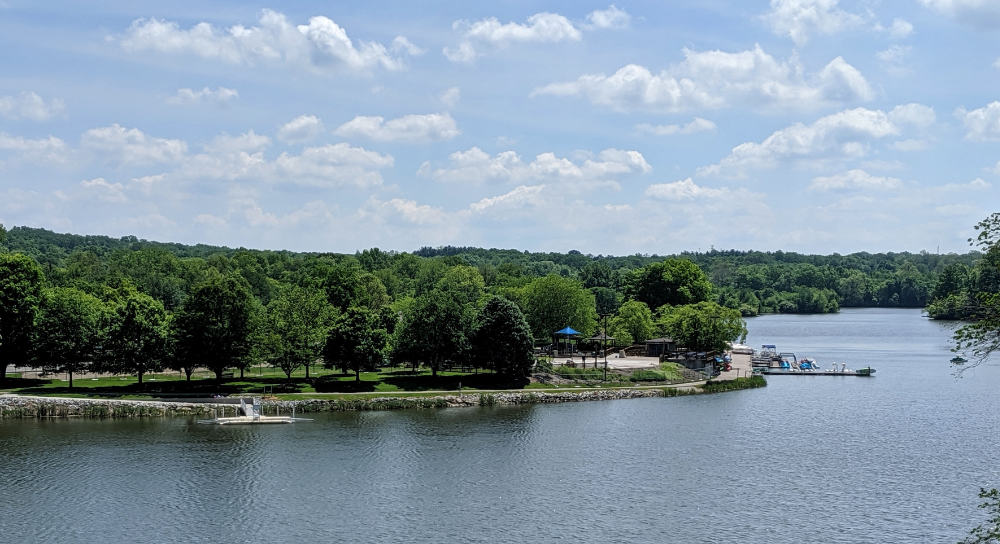 This is one of my favorite Great Parks of Hamilton County parks as this is truly an outdoor lovers dream!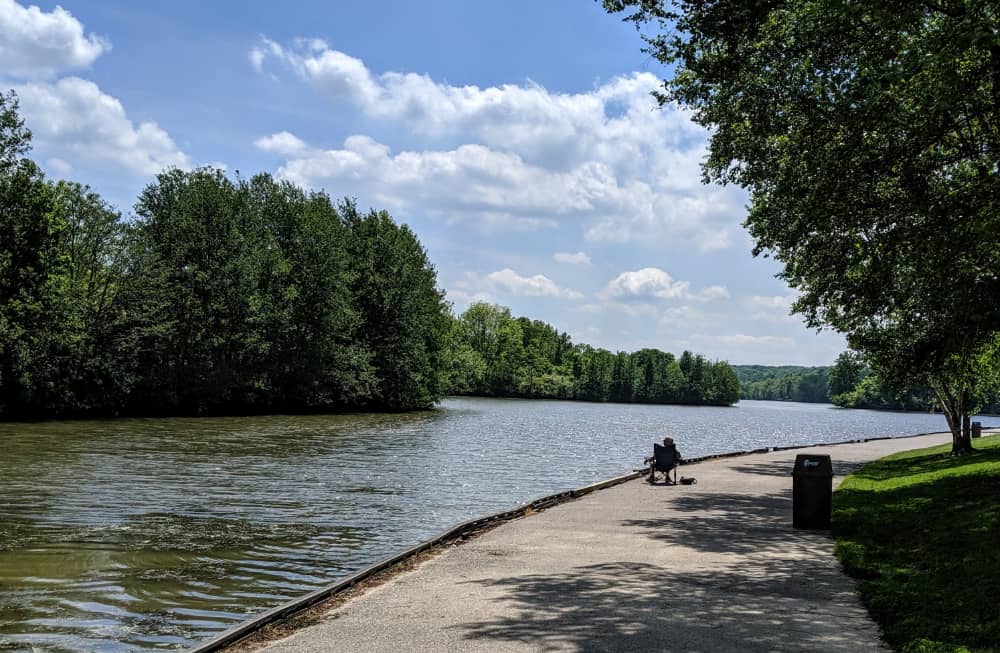 Something for everyone!
What's your style? Bike ride? Take it all in from your chair? Enjoy a relaxing walk? Workout on the Parcourse trail? Get out on the water? You can do it all here!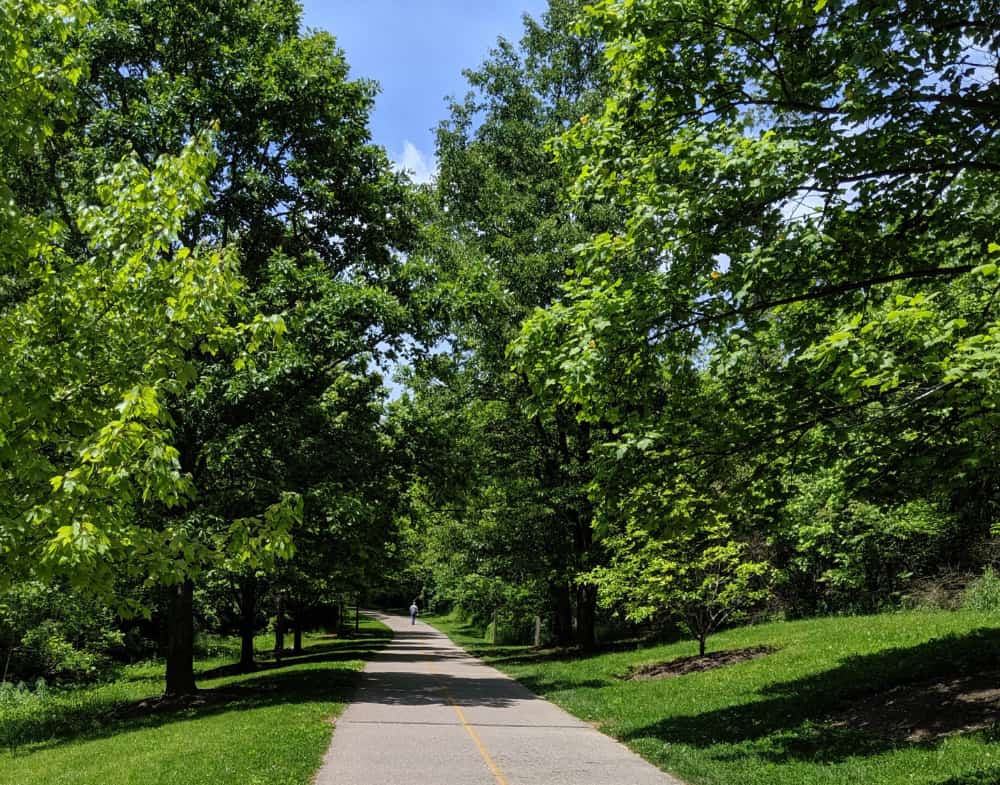 Go out on the lake, sit beside the lake, move around the lake…
The ability to rent a canoe or kayak and get out on the lake paired with MILES of paved hiking and biking trail make this park a "must visit".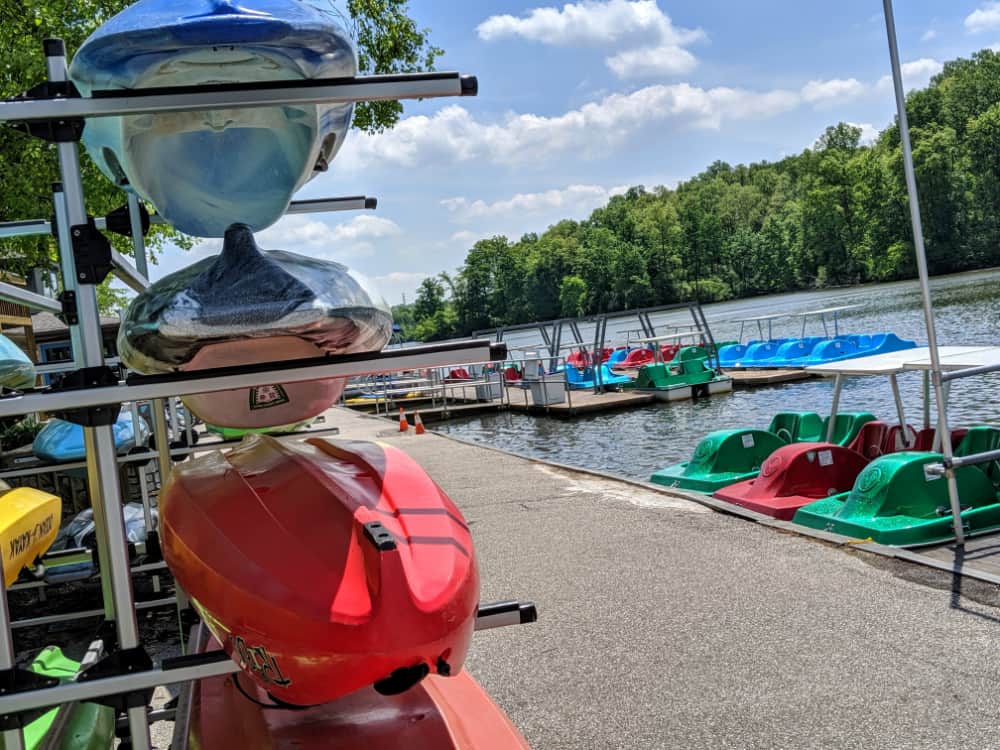 The boathouse is where you'll find your rentals: row boats and pedal boats (don't miss the swans!), motor and pontoon boats, kayaks, stand up paddle boards and a variety of bicycles… all for rent. They also sell fishing gear, bait, snacks and beverages.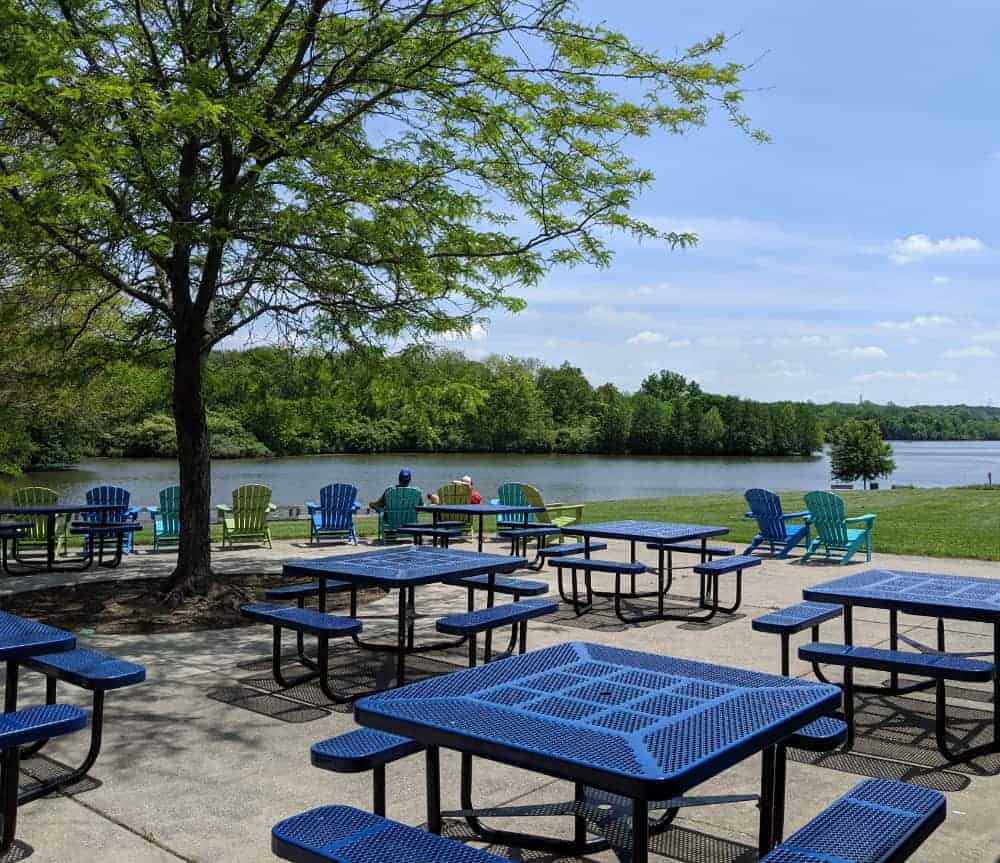 They have a seating area that overlooks the lake – the perfect place to catch some rays, enjoy a picnic, or take an ice cream break.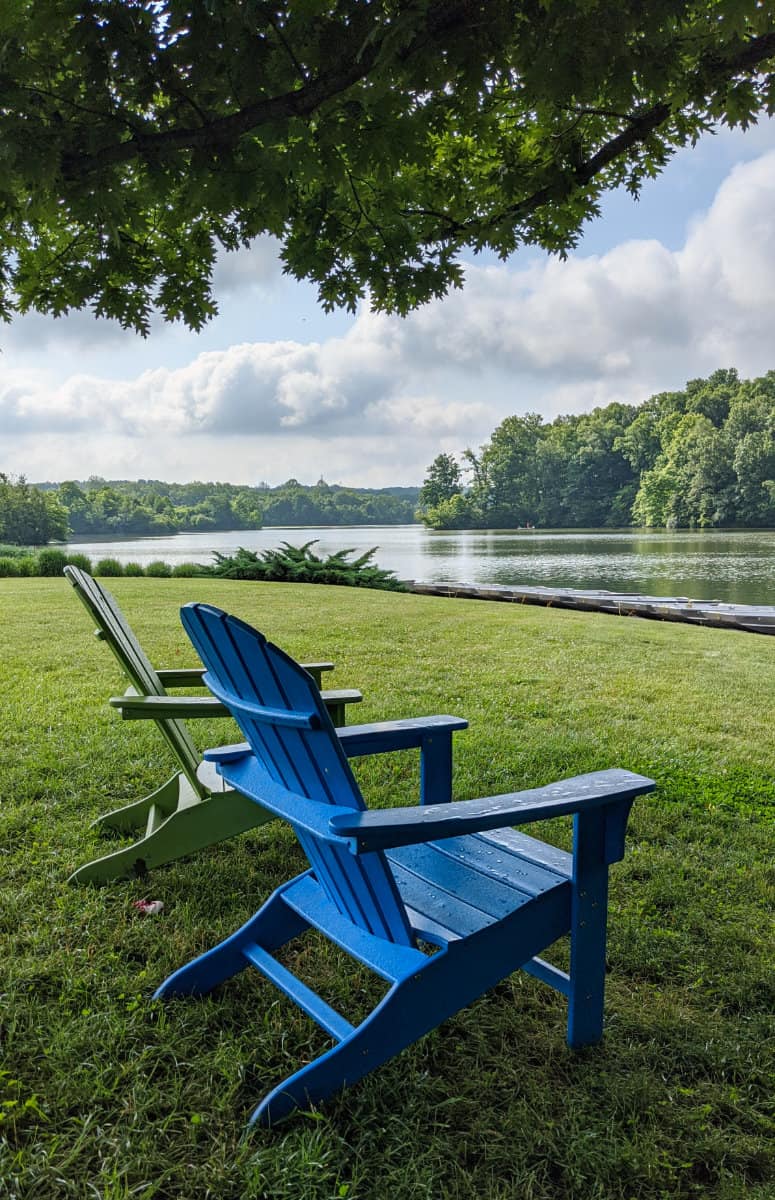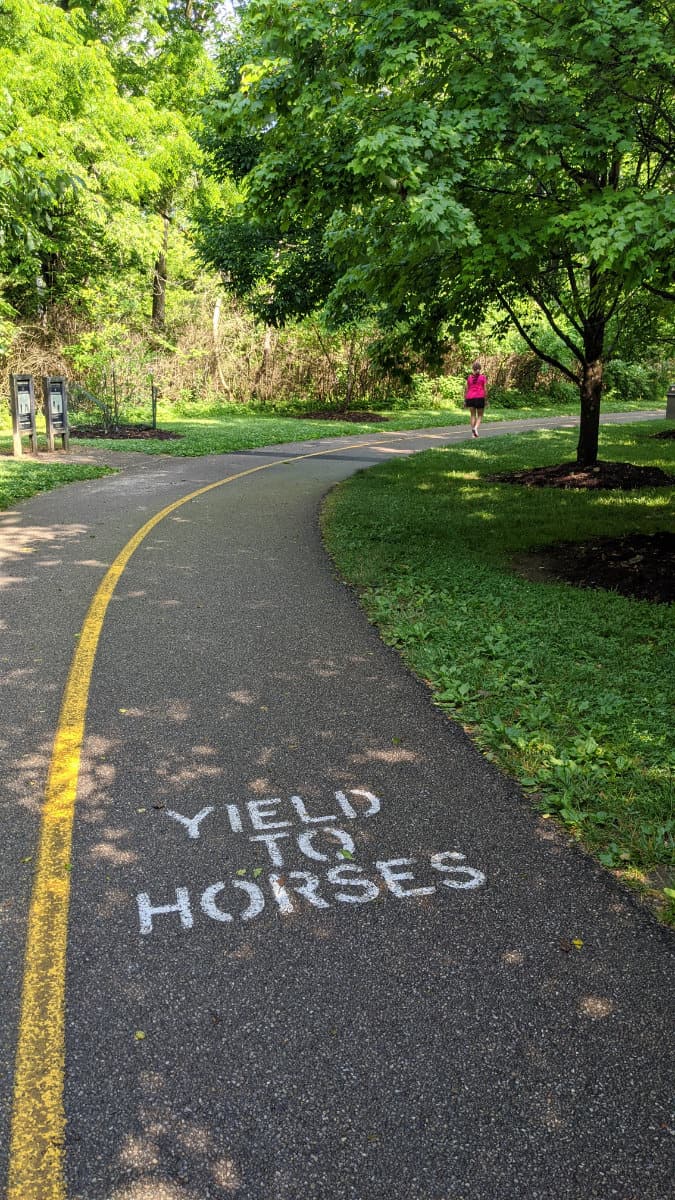 ---
Get on your bike and ride!
Note from Great Parks (added 6-10-22): "The Mt. Hope Road underpass on the Shaker Trace Inner Loop is closed as the trail is damaged and impassable. Spring rains and subsequent flood events continue to deteriorate and undermine the trail. A prolonged closure is expected as Great Parks of Hamilton County works with the Office of the County Engineer to determine appropriate repairs."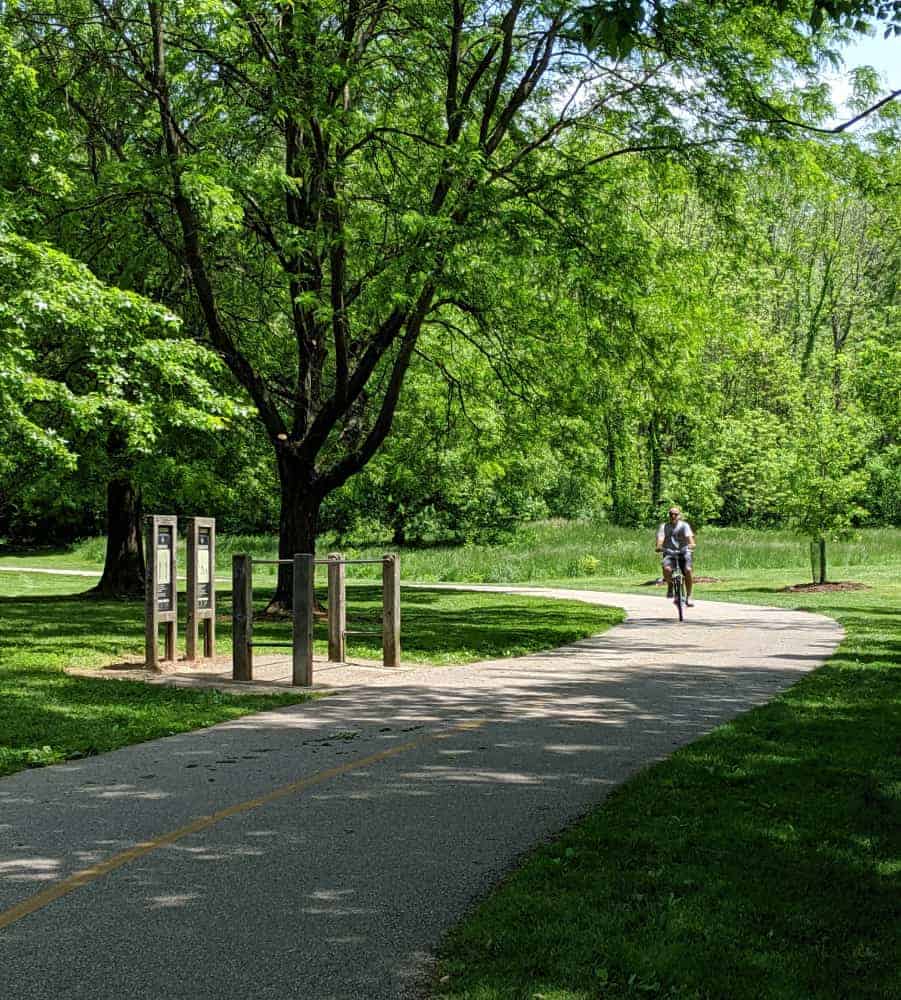 Bicyclists will enjoy the miles and miles of trails that run throughout the park. They even have a bike repair station!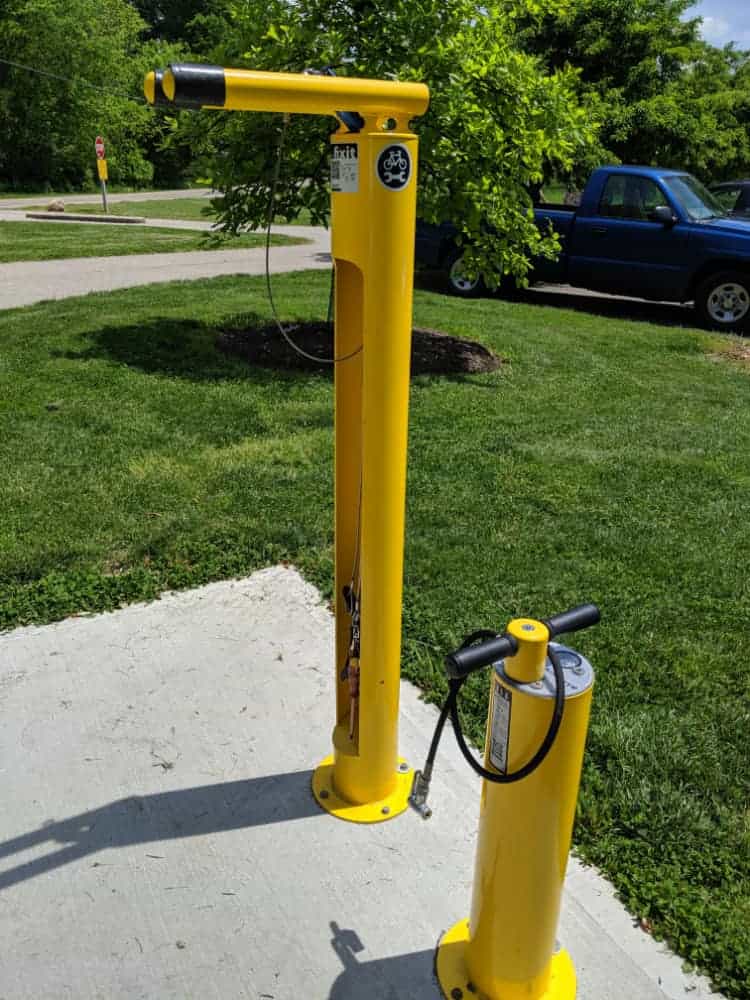 You might also like: 15 of the Best Bike Trails in Cincinnati
---
Great fun for groups and families!
Bring your friends to enjoy a 9 hole Disc Golf course. Or go for a group kayak or canoe ride!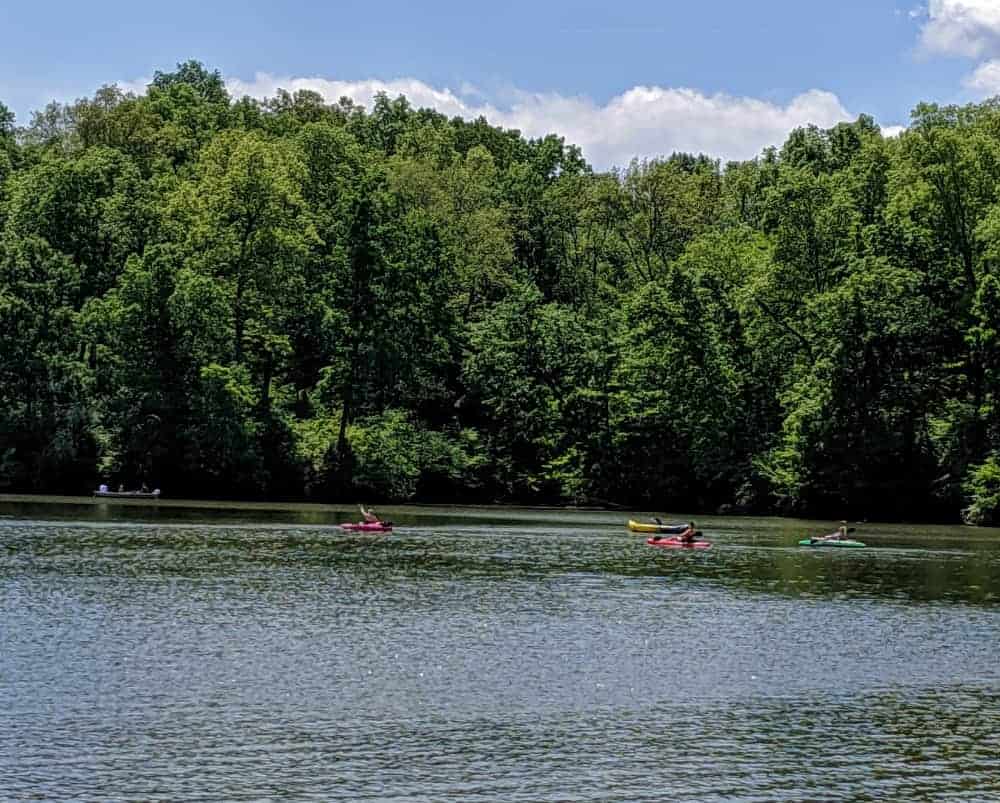 Looking for a spot for a birthday party or a family reunion? Miami Whitewater has numerous shelters and picnic areas that are reservable.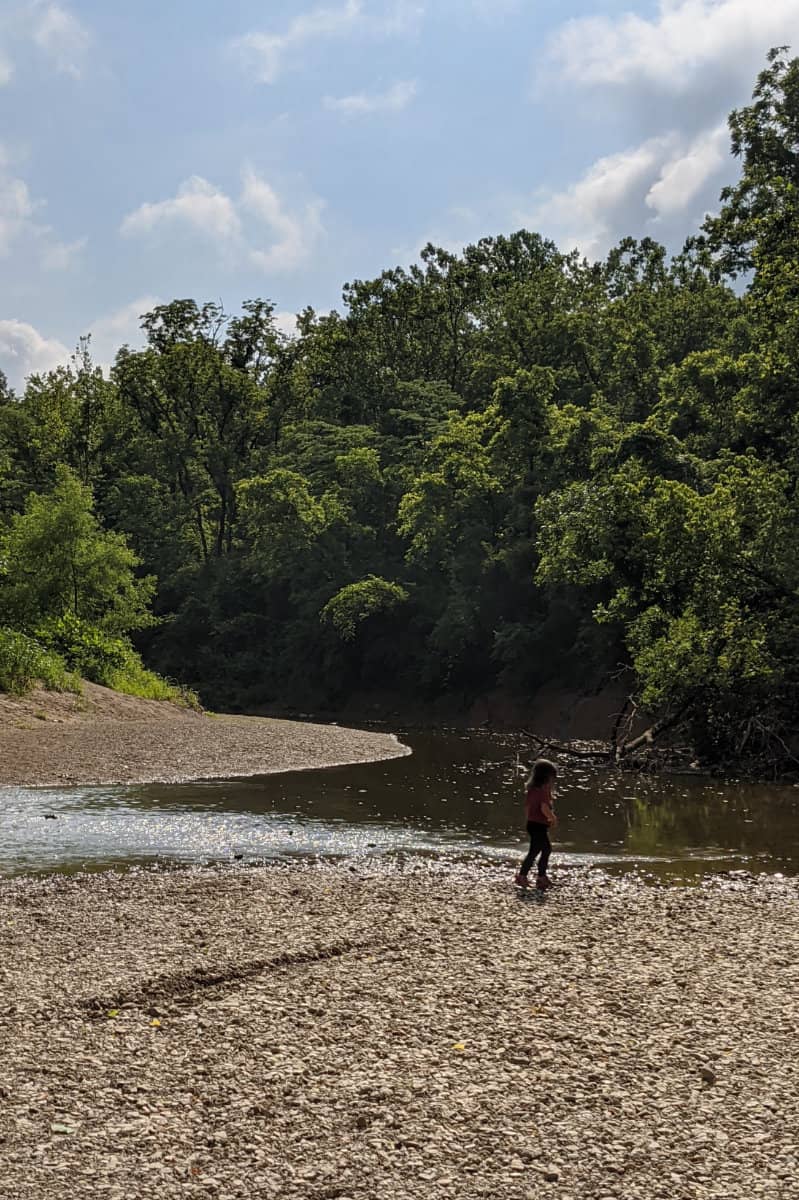 There are a few spots to get in some shallow water play at the creek that's just off the Shaker Trace Trail loop.
You might also like: The Best Spots for Creeking in Cincinnati
For the kids in the group, there's a nice playground right on the lake. Find it near the Visitor's Center.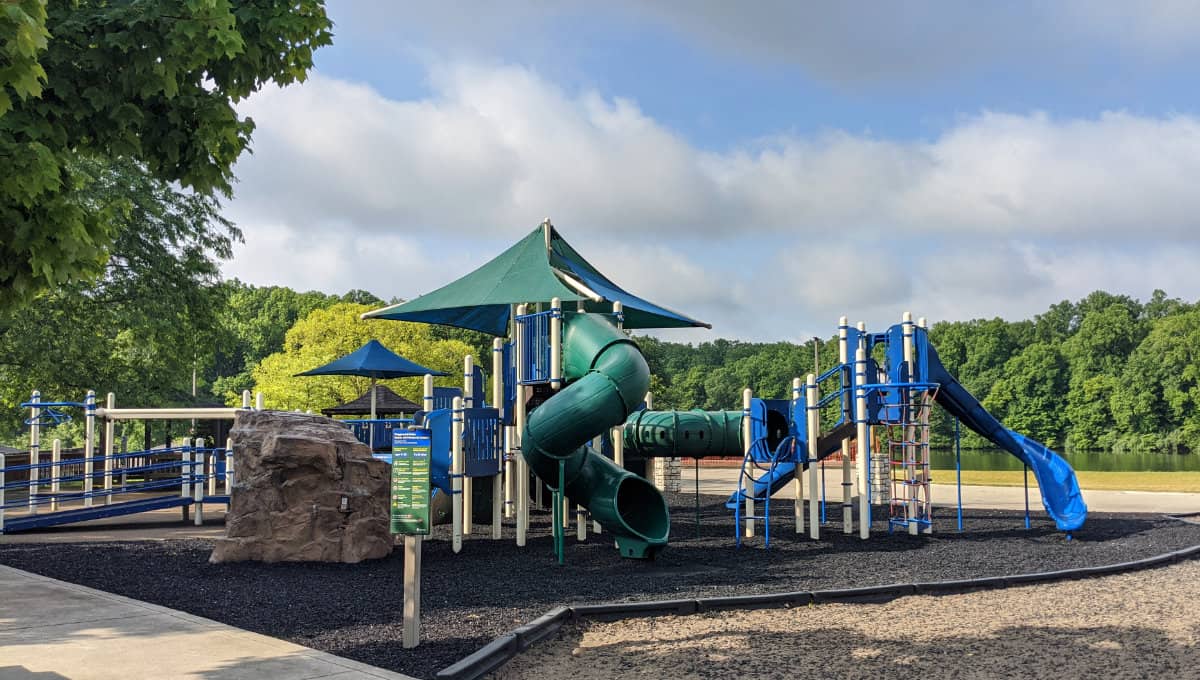 ---
Accessible canoe and kayak launch featuring EZ Launch
Miami Whitewater has an accessible canoe/kayak launch. It's a floating dock equipped with a "Universally Accessible Transfer System" that allows an unassisted individual with a physical disability to access a canoe or kayak. It consists of a bench that slides over onto a railing system that allows the individual to sit down into a canoe or kayak.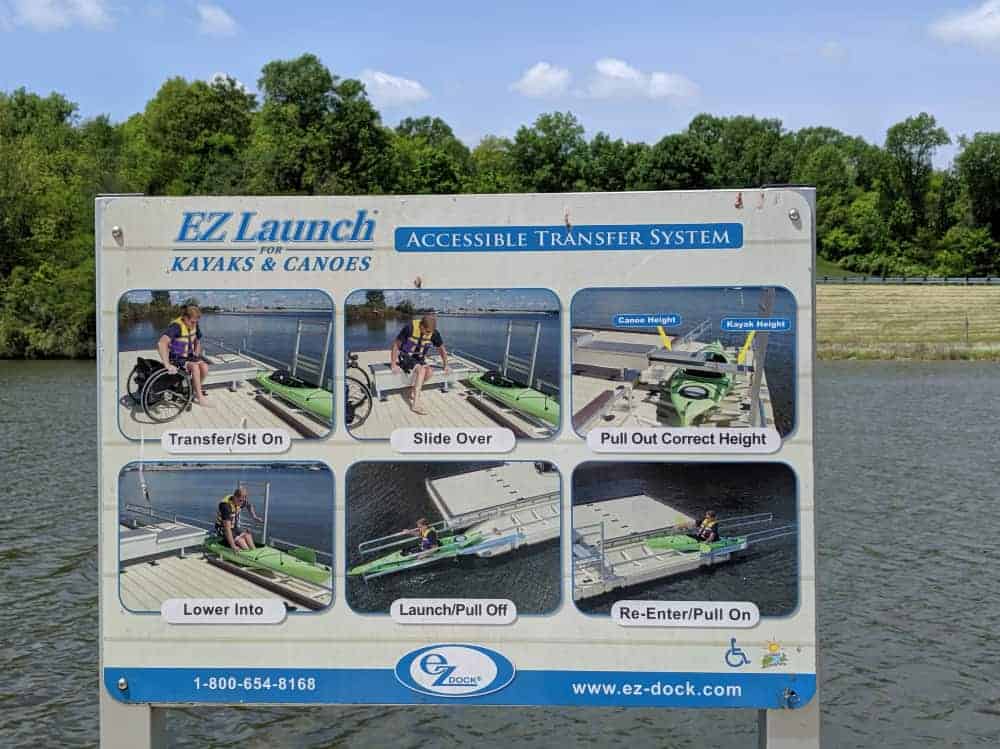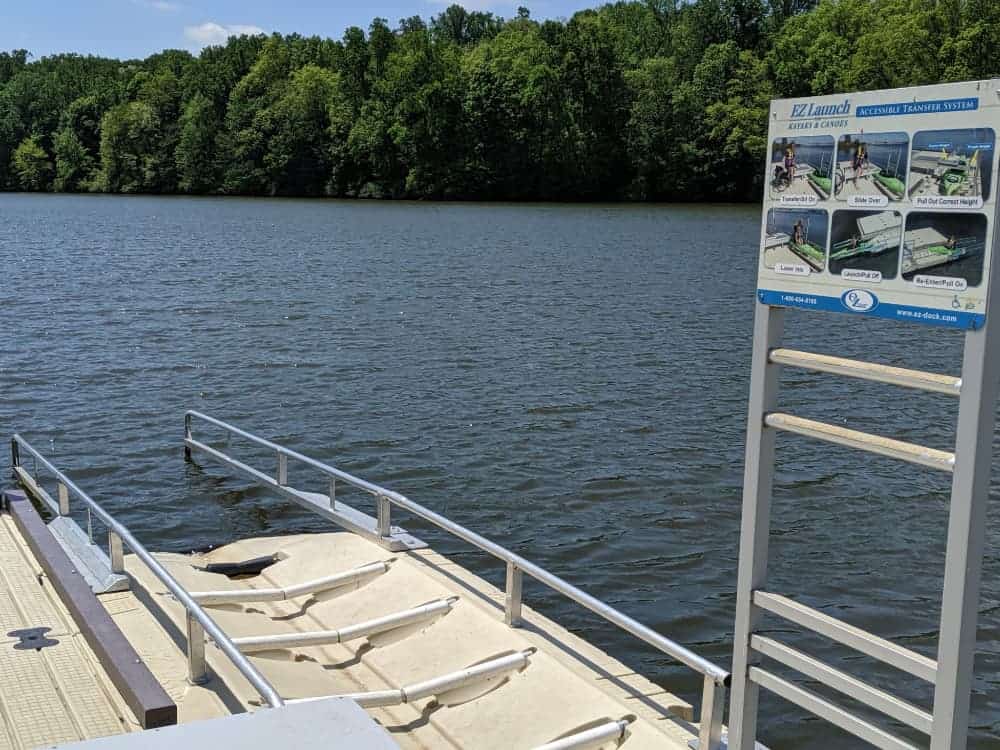 If you or someone you know could use this be sure to share it with them. It appears to be VERY well done. And if you've personally used it, I'd love to hear what you thought!
---
Sleep under the canopy at the campground
Are you a camper? Their campground has 45 sites and is within walking distance of the beautiful 85 acre lake.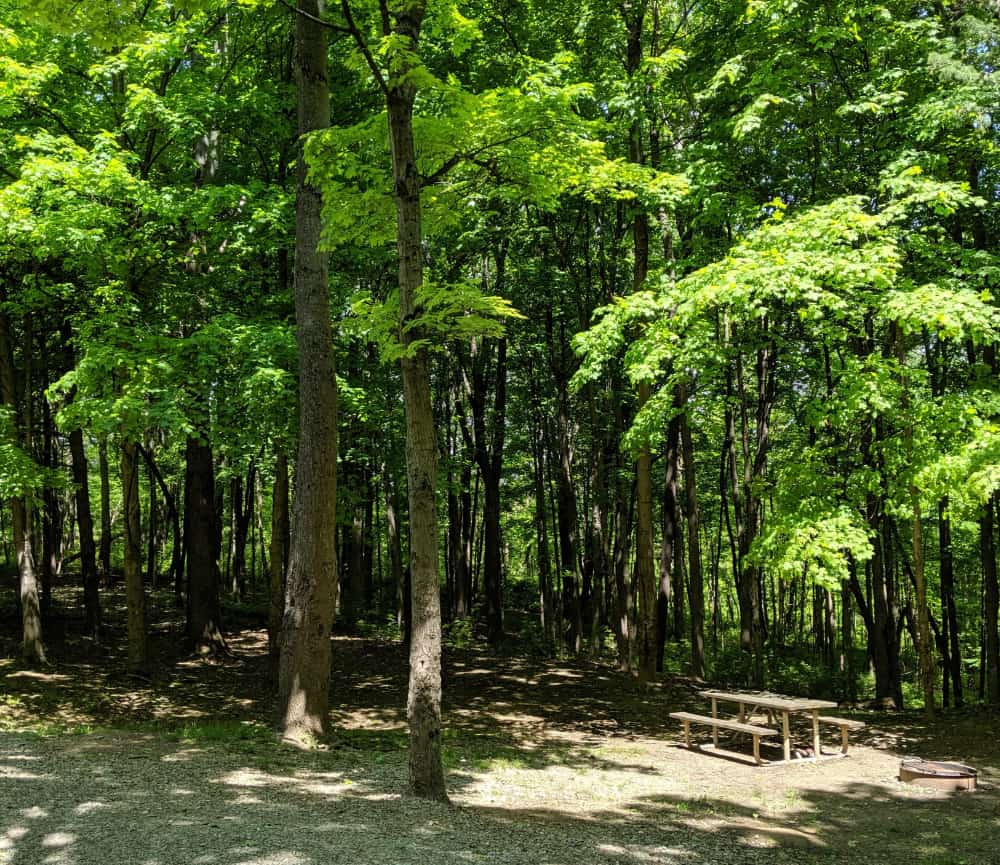 Campers will enjoy shady wooded camp sites, each of which includes a fire ring, a picnic table, and electrical hookup.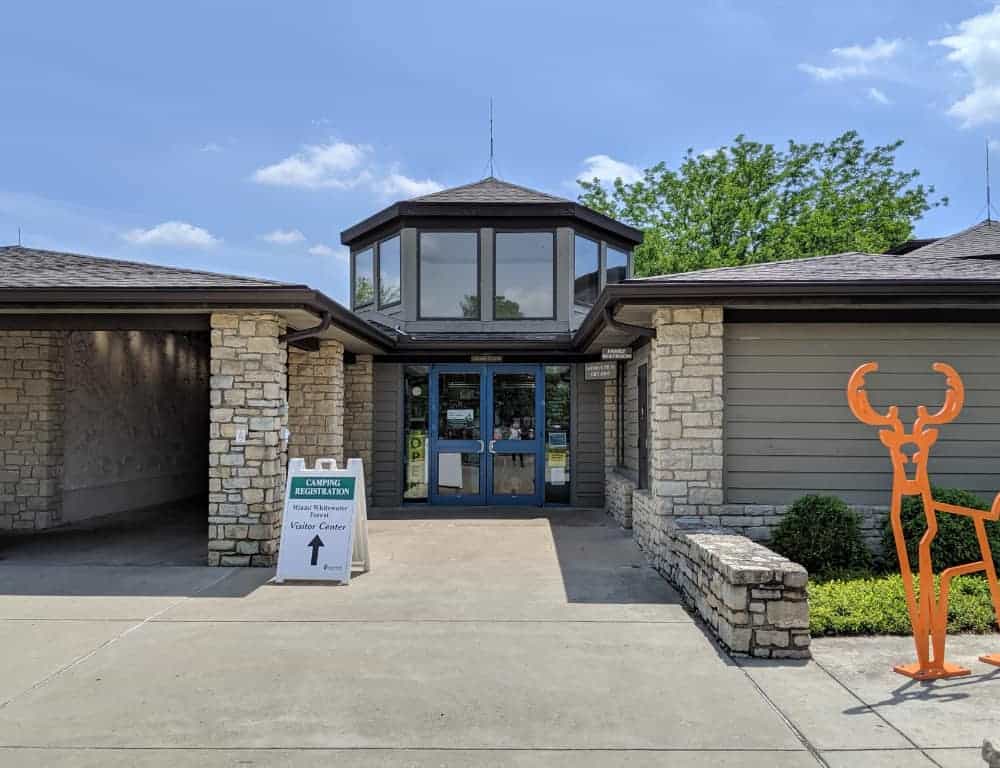 Wow! I feel like I could go on and on! A stop in at the Visitor's Center will give you a great sense of what else there is to do at this huge park. My experiences really just skim the surface of this park. In addition to all of things I mentioned, you can take your four legged friends to the 11-acre dog park with play fields, visit Shaker Trace ( where all prairie restorations for Great Parks begin and one of the largest native plant nurseries in Ohio) during Open House opportunities, and more!
Miami Whitewater Forest is one of the Great Parks of Hamilton County and is located at 9001 Mt. Hope Road in Harrison, Ohio

You do need an Annual Motor Vehicle Permit (one per car) to enter the park.