We recently spent the afternoon hiking around the grounds at Rentschler Forest Preserve and I thought you all might like to see what we found at this park to our north.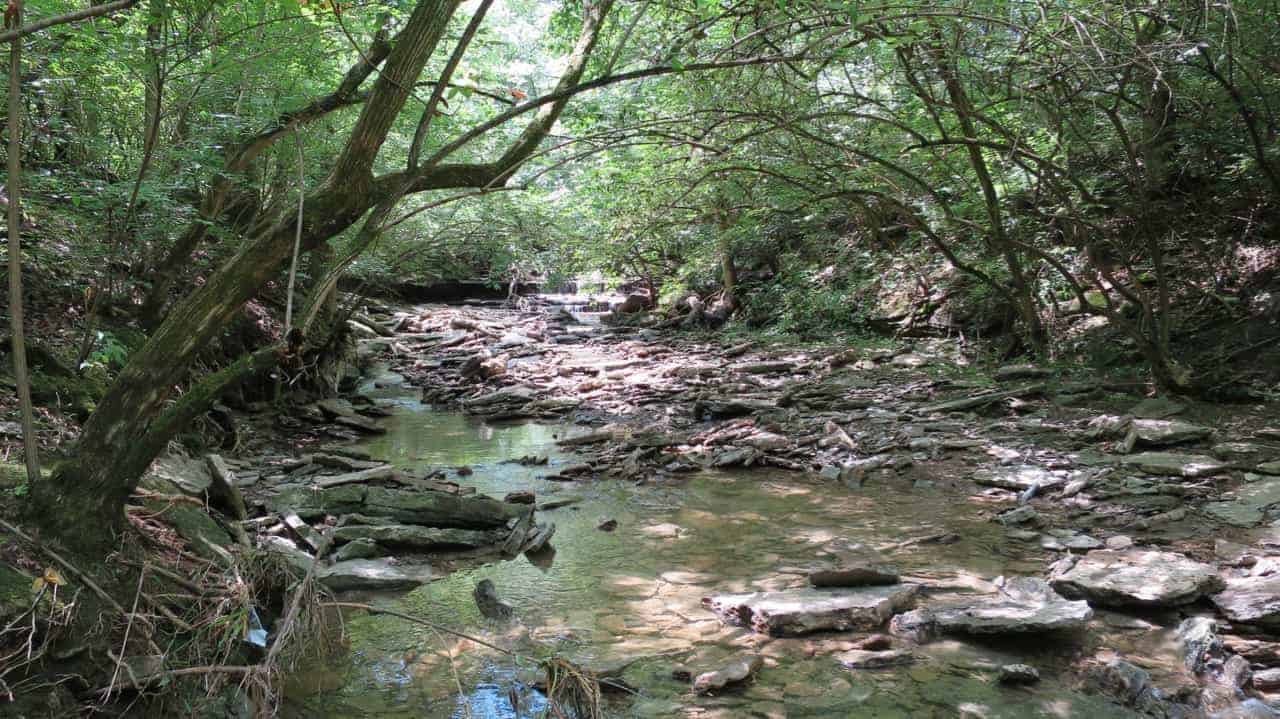 Rentschler Forest Preserve is part of the MetroParks of Butler County and is located in Fairfield Township. The park has over 400 acres and includes playgrounds, trails, and about 1/2 mile of footage along the Great Miami River.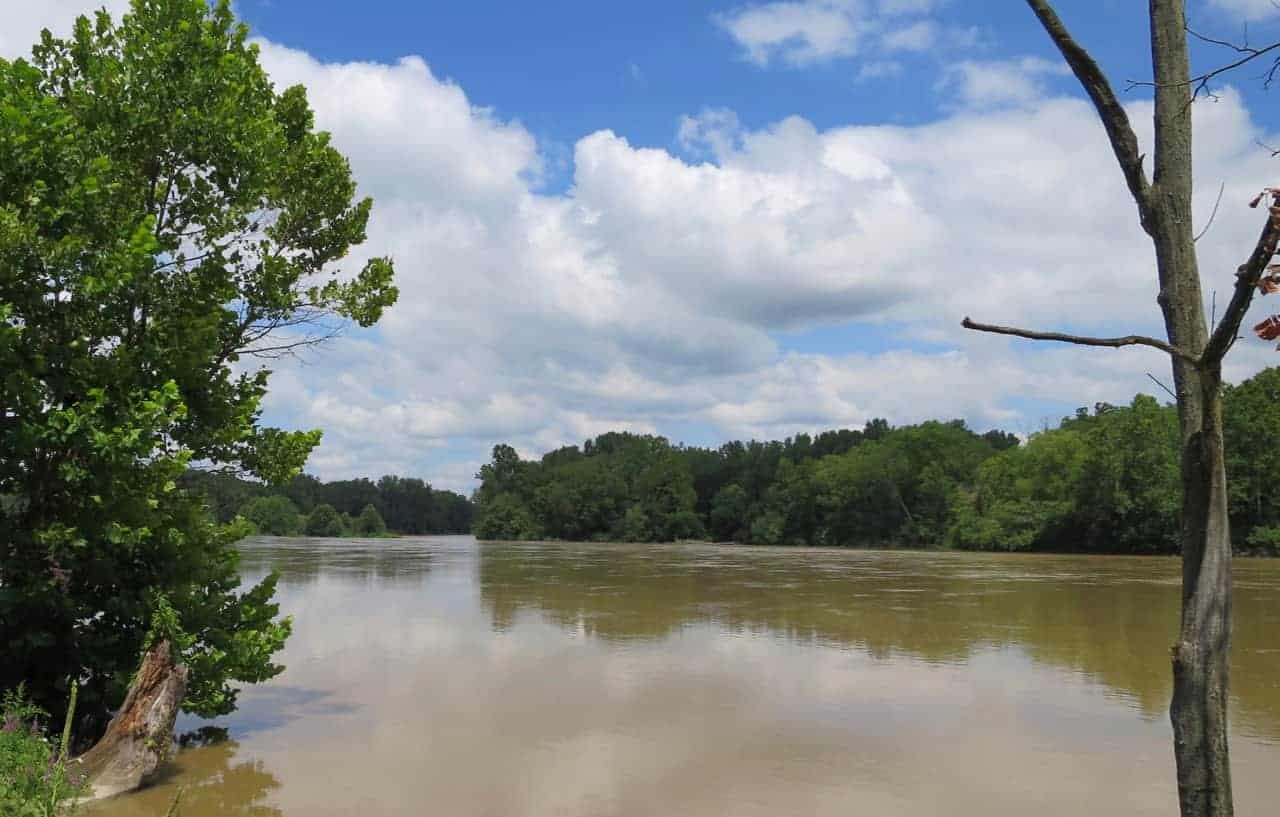 After pulling in, we drove through the grounds to get the lay of the land. The park has multiple play structures and numerous picnic shelters.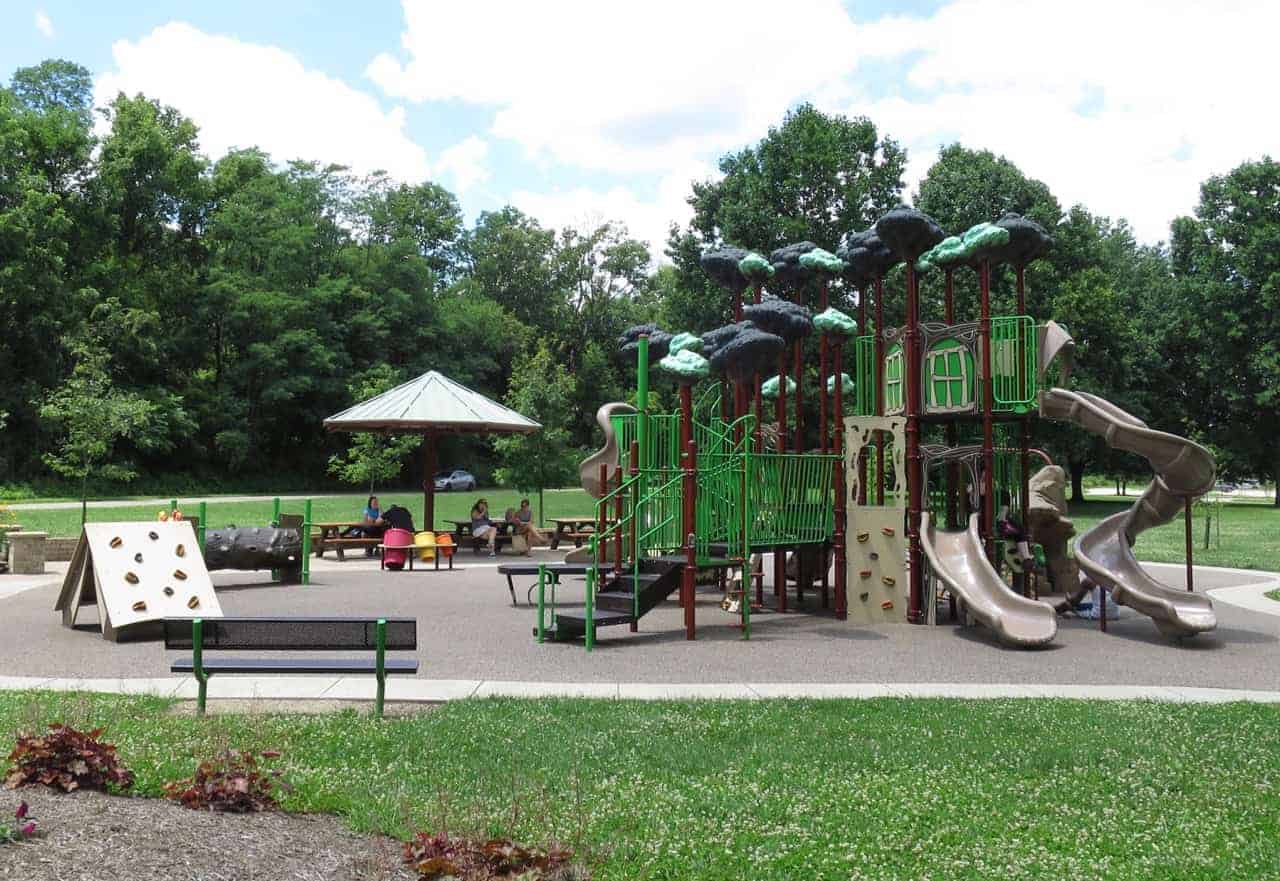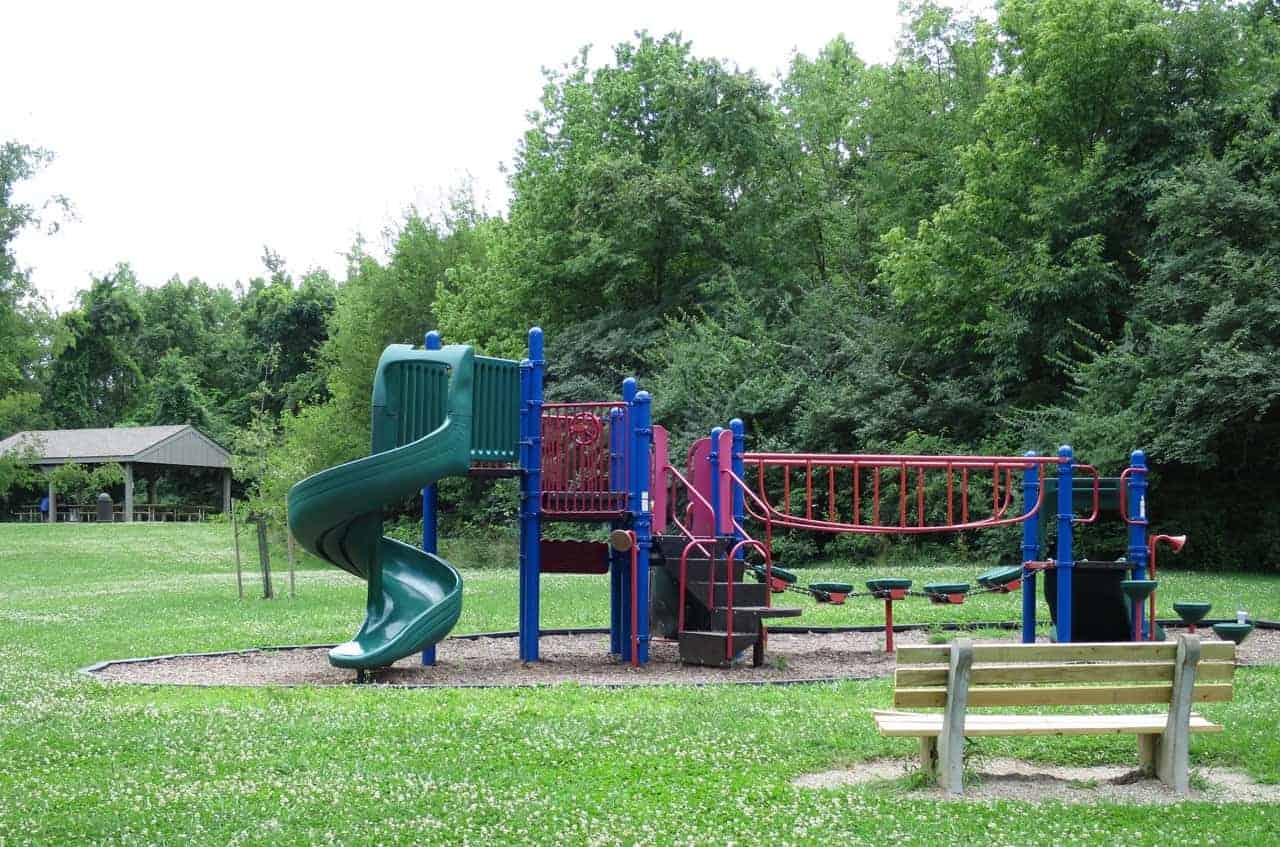 I'd heard about the great stream at this park so I wanted to be sure to find it. It took us some time to determine which trail to follow to get to the stream but we eventually figured it out (Cascade Trail).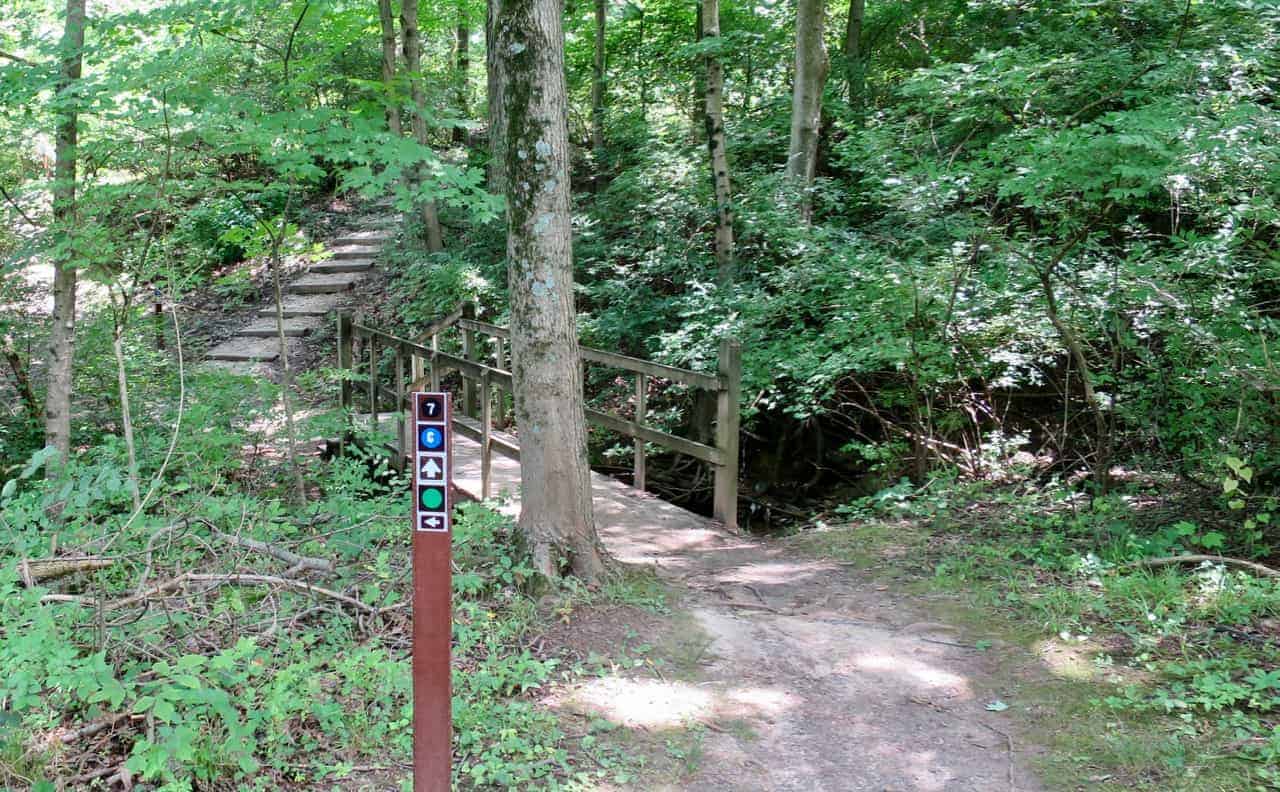 The trail itself is just about a mile long. The park district rates this trail a #3, difficult. It has steps and some steep inclines. But if you enjoy the beauty of a woodland stream, this is a nice hike.
Let me throw this word of warning out there for you – I would not want to take little kids on this trail. It's a great hike but there are parts that simply would not be good for little ones. We had to climb over a big fallen tree, we found no real entry point for the stream, and the rocks IN the water are not at all stable. I would not recommend this for anyone who's the least bit wobbly on his/her feet.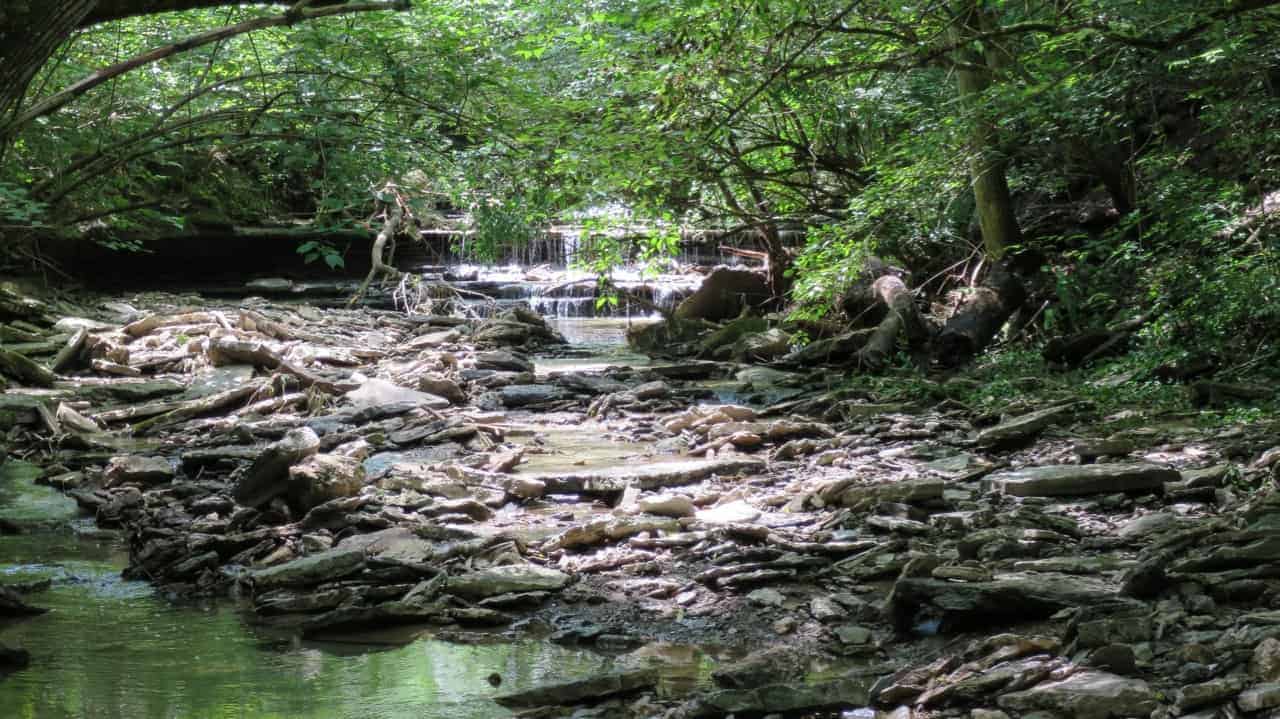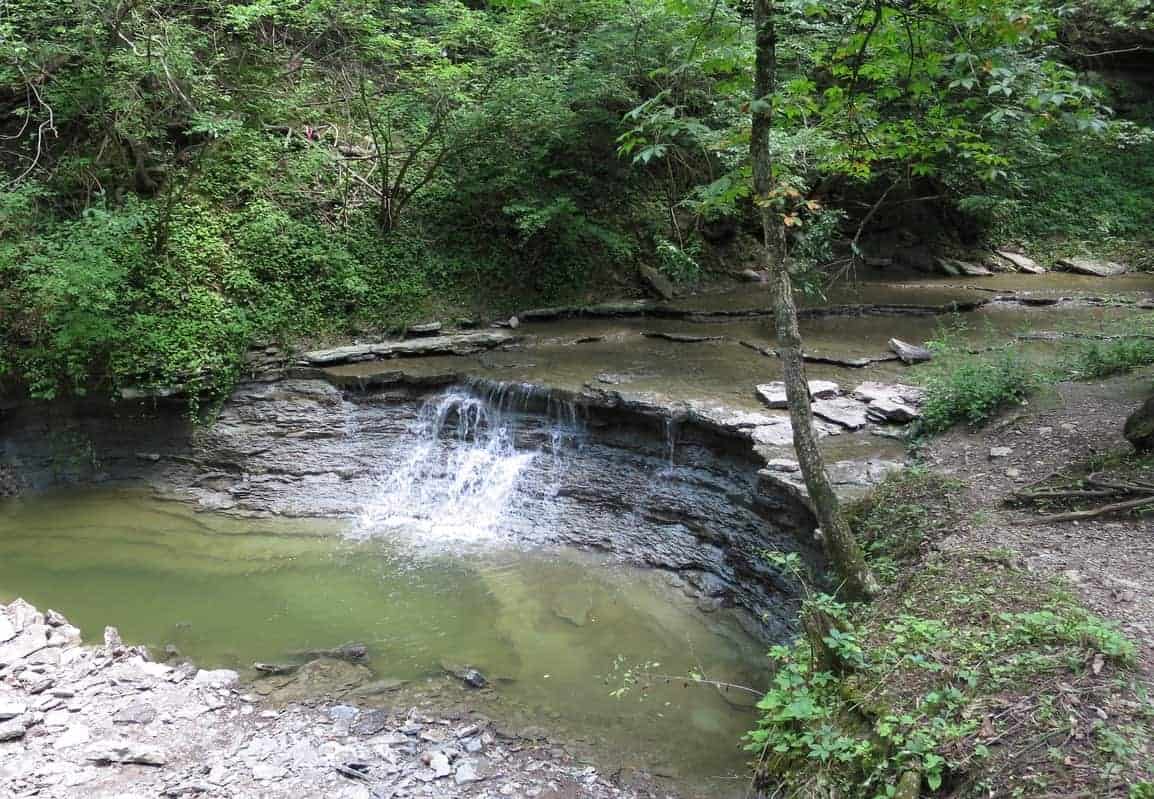 And don't miss the swinging bridge on the trail.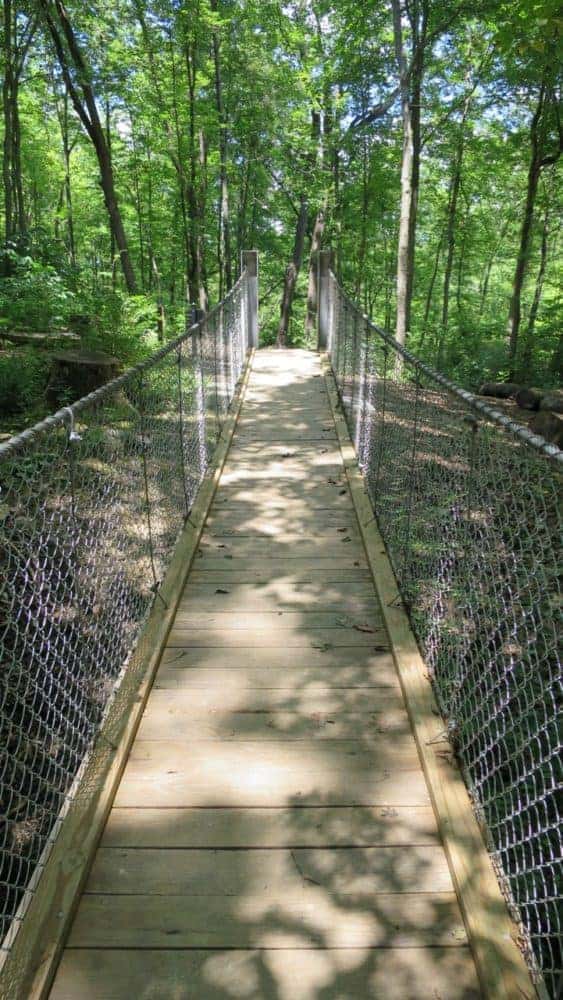 We enjoyed our time at Rentschler Forest Preserve and hope this inspires YOU to go visit too!
Rentschler Forest Preserve is located at 5701 Reigert Road, 45011
You will need a Motor Vehicle Permit to enter the park. The permit is free for Butler County Residents. Non-Residents pay $5/daily or $10/annually (prices current for 2020).