Gilmore Metropark is likely to be one you haven't heard of yet. Located in southeast Hamilton, this 268-acre park is sandwiched between all kinds of industry and commercial development. But the minute you start to walk the trails you'll appreciate this park for all its beauty!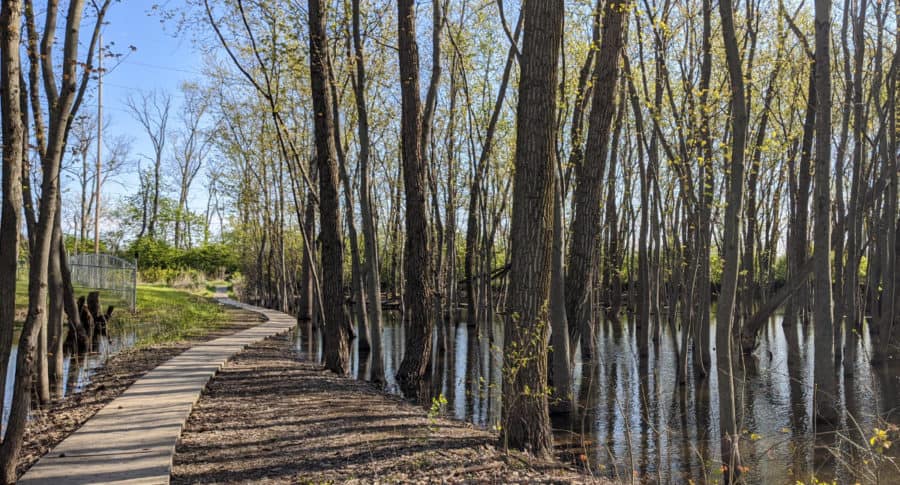 I like to park in the lot that's on the Gilmore Road side of the park (see details on parking below). The Wetlands Trail, which is a big loop, starts off with a floating boardwalk that heads into and over a marshy, shallow pond. It's a beautiful spot and a great place to watch for shallow water critters.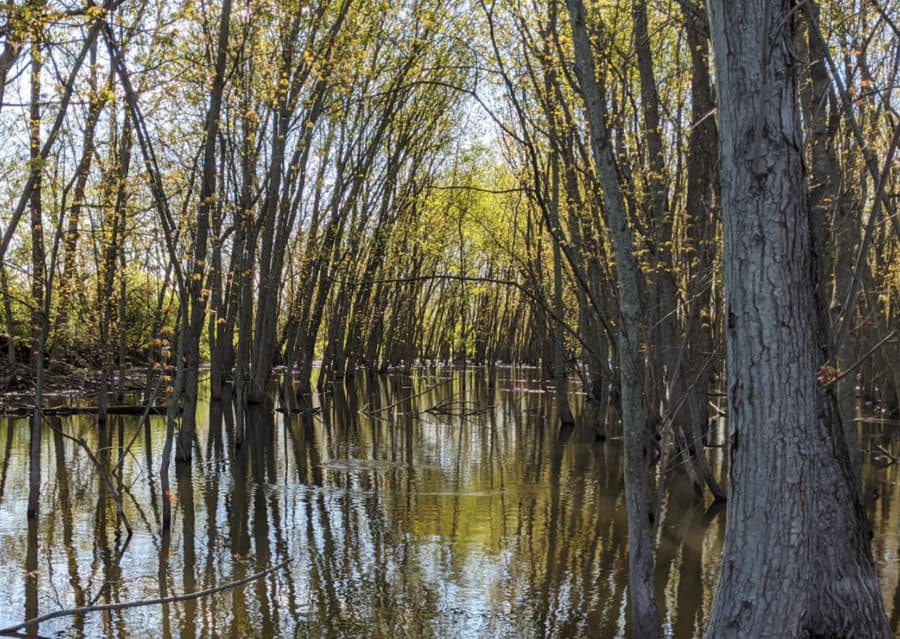 After the boardwalk you'll find a long, narrow strip of grass covered trail that meanders all along the HUGE pond. You'll find yourself walking at the edge of the pond, along utility poles, and beside an operating railroad as well. Surprisingly, it's quite peaceful!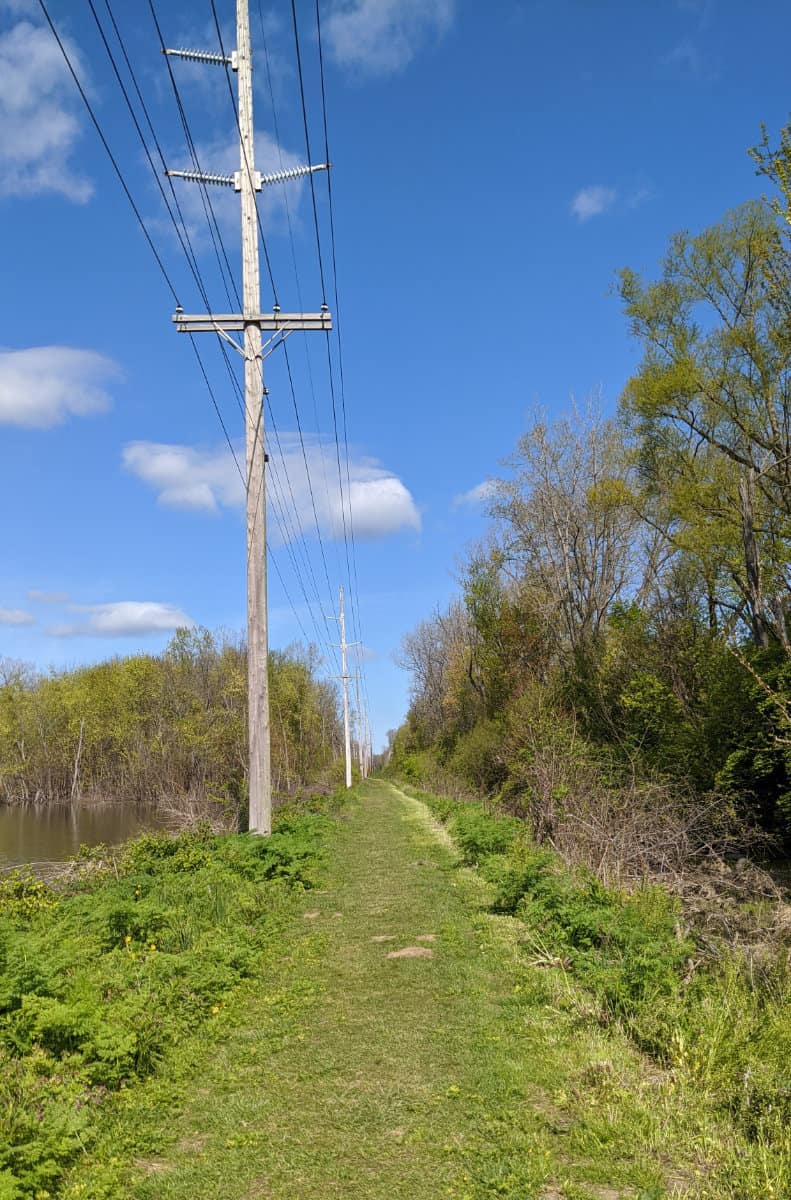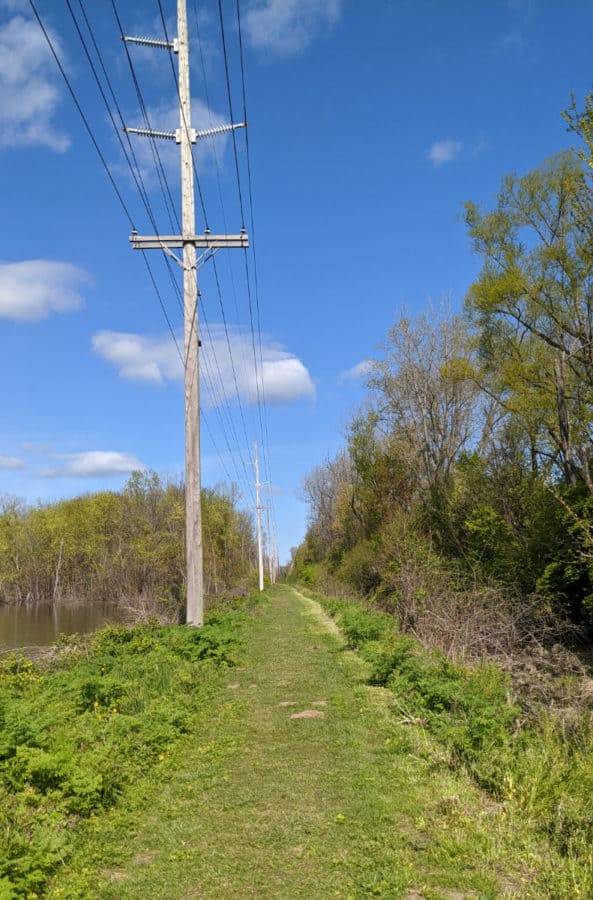 TIPS: Take binoculars for all of the amazing birds you'll see here. And wear old shoes or boots, something you don't mind getting muddy.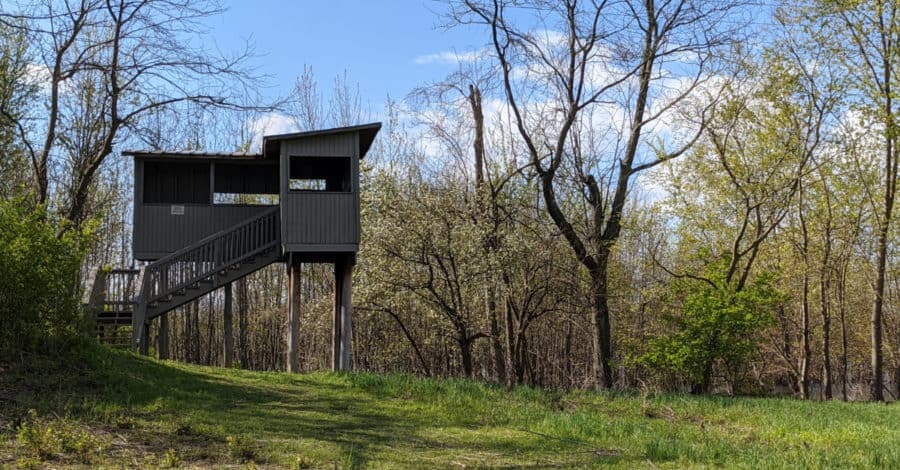 About half way up the trail with the utility poles you'll find a bird blind. Walk right through the grass (there's not really a path) and climb in. There are some great views from those windows!
Such as this spot where beavers frequent…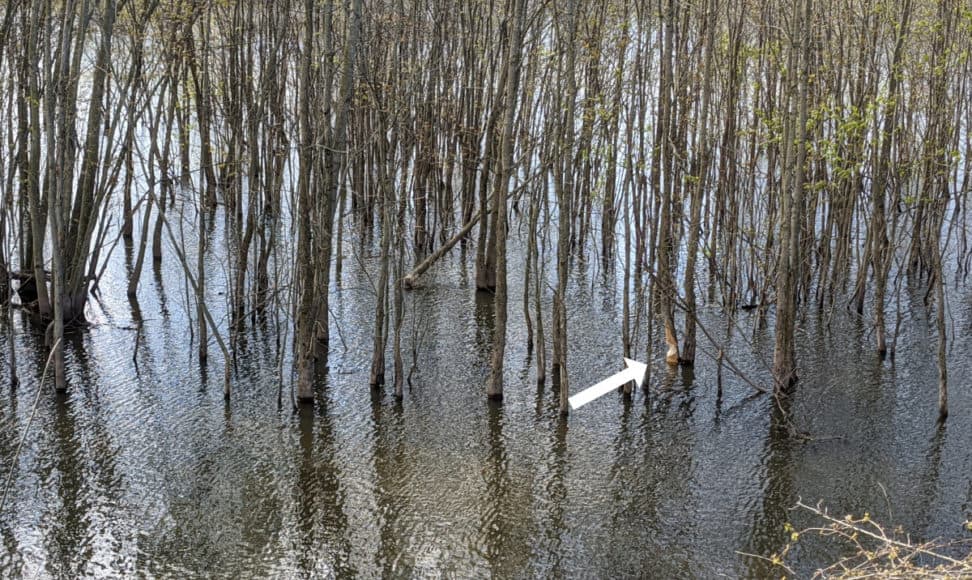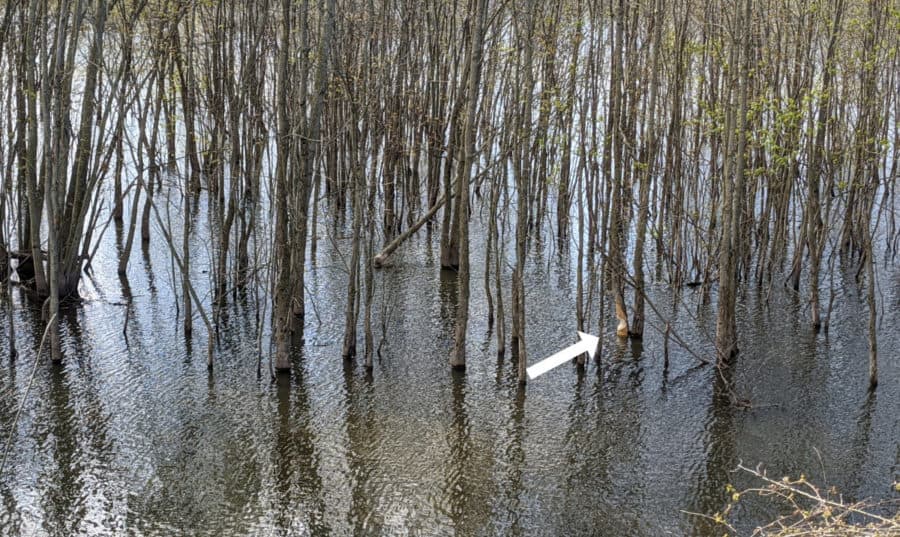 After you round the end of the ponds (on the east end of the trail) you'll find a nice forested area to explore.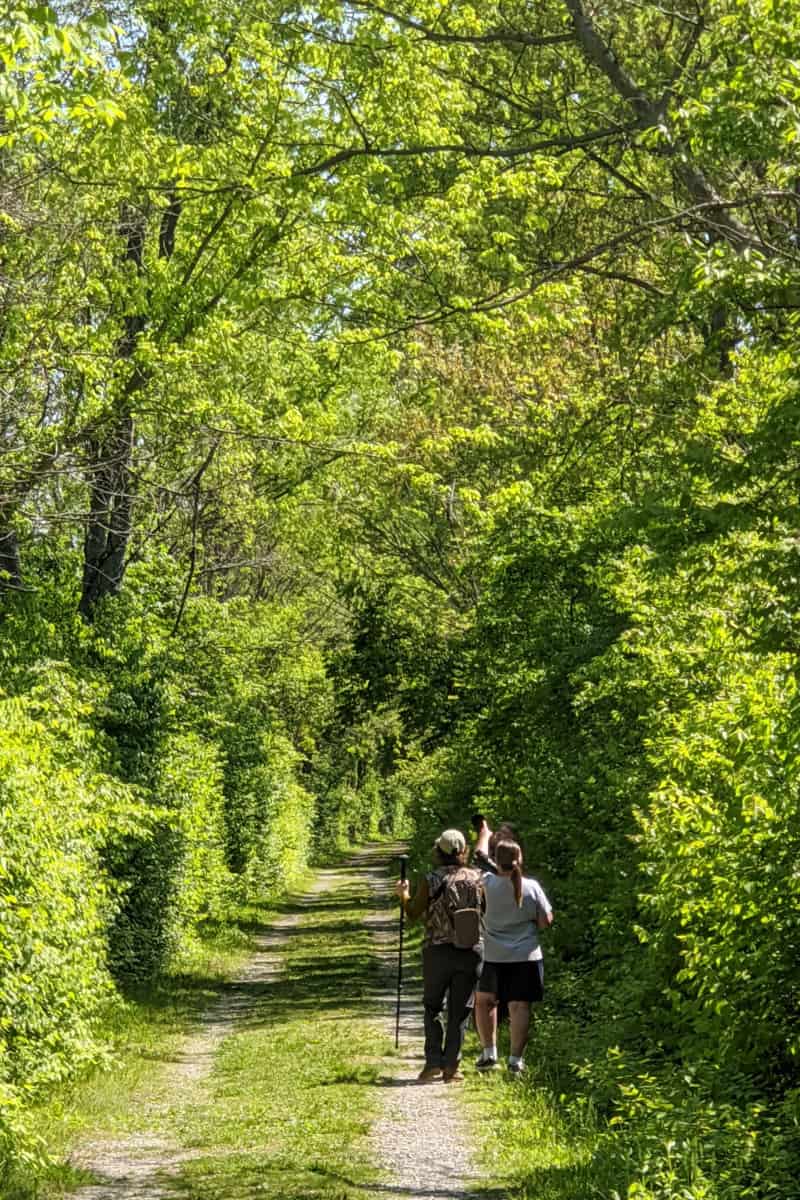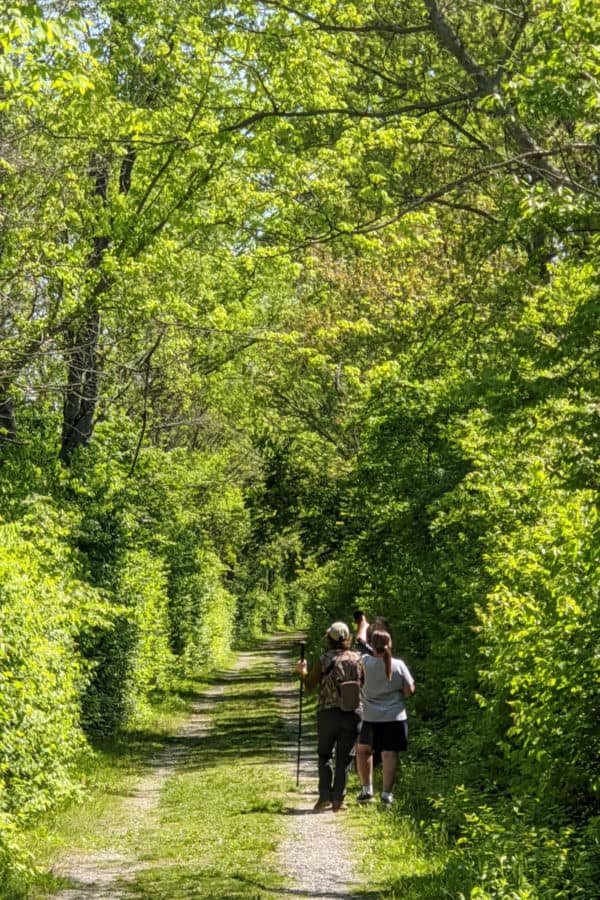 You'll wrap back around and the trail will begin to pop back in and out of the water's edge. This side of the pond has a few observation decks that allow you to see the abundance of water birds.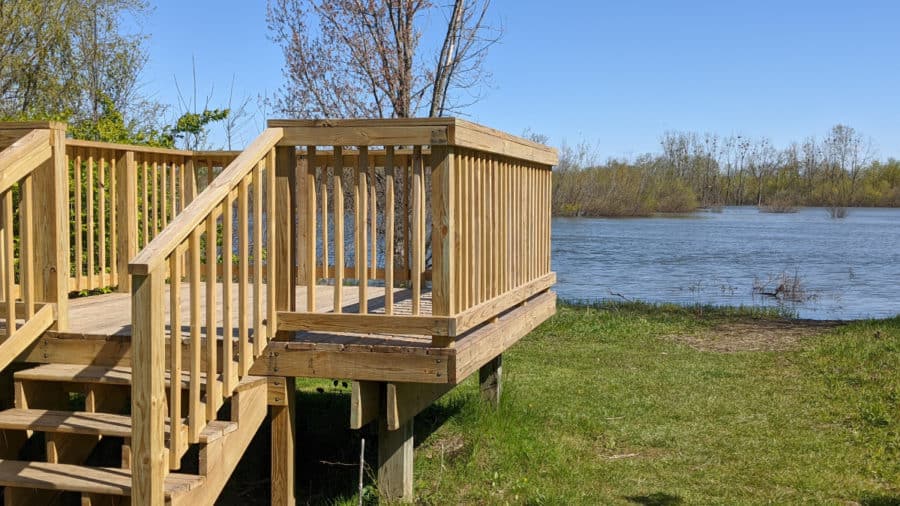 Looking across the water from that pond you can see an amazing array of birds nests. Those birds are HUGE. We saw blue herons, egrets (the really large white birds in the nests), as well as cormorant (the large black birds in the nest). If you have binoculars, bring them because you don't want to miss those birds!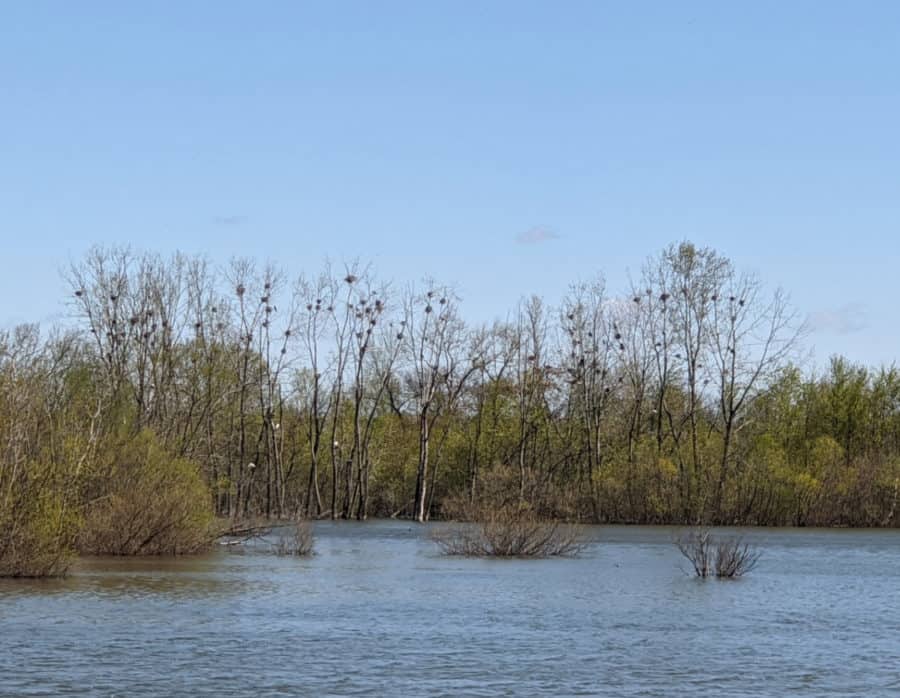 You'll also get to hike a bit in the meadow areas before you end up back at the parking lot.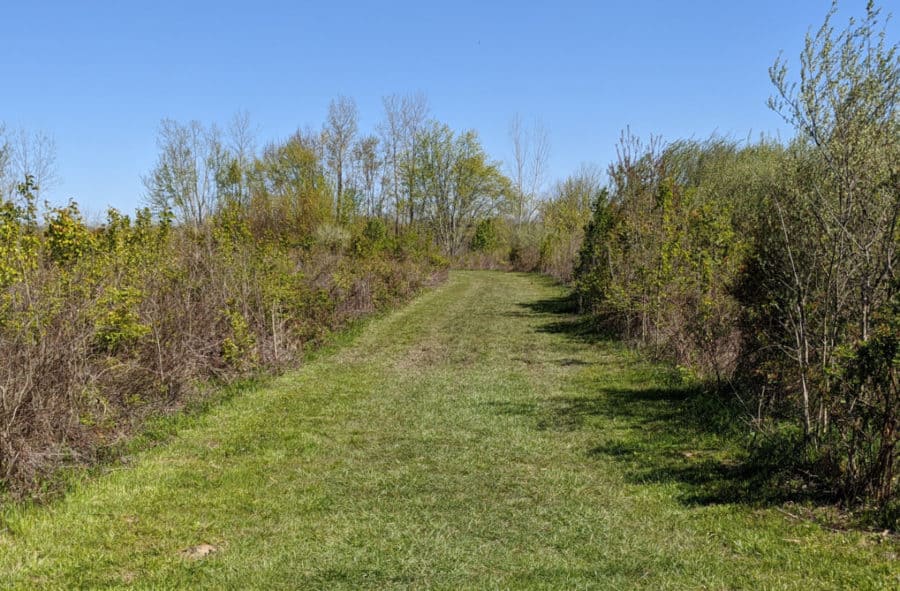 Parking: There are two lots for this park and both are pretty small.
Bathrooms? They have one portable potty at the Gilmore parking lot.
Map: Find the parking areas and the trails on the Gilmore MetroPark map.
Gilmore Metropark is one of the MetroParks of Butler County.
Find the park at 7950 Gilmore Road, Hamilton, Ohio 45015
You might also like 5 Great Spots for Bird Watching