Have you been out to Beech Acres Park yet? I was headed out to Newtown to visit the Hahn Field School (an archeological dig area) and thought Beech Acres might be a nice second stop … so let's see what I found!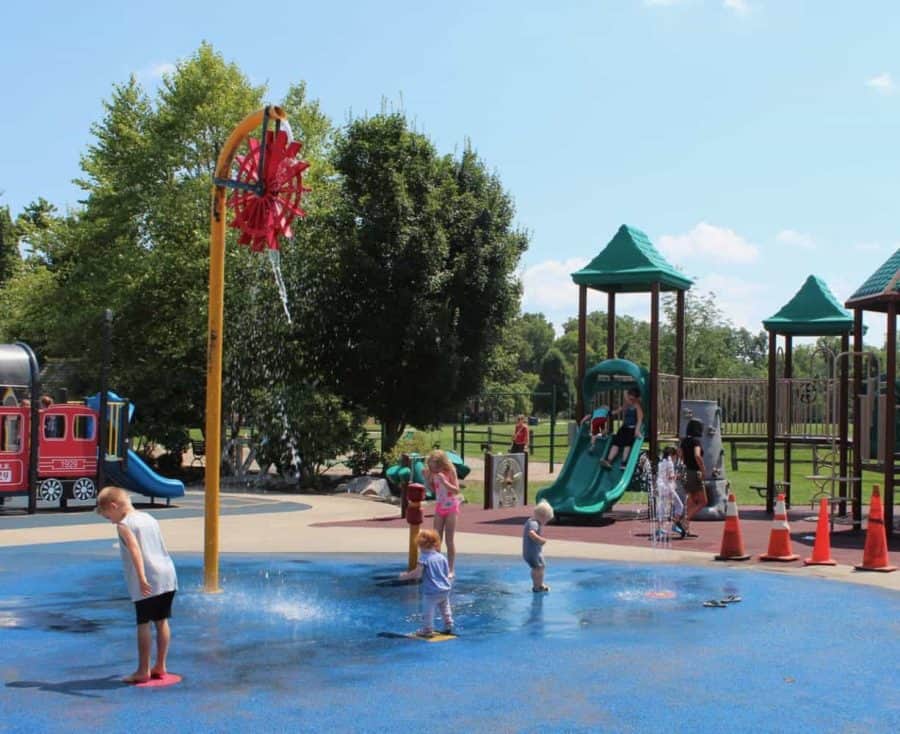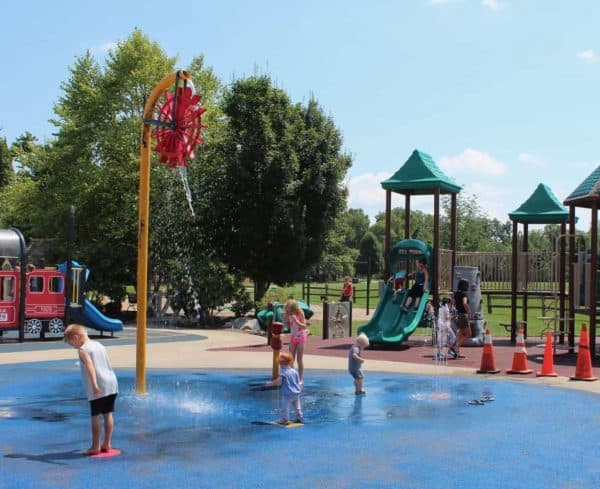 Beech Acres Park is one of the wonderful Anderson Park District parks. This is a great park for kids of all ages.
They have multiple play structures…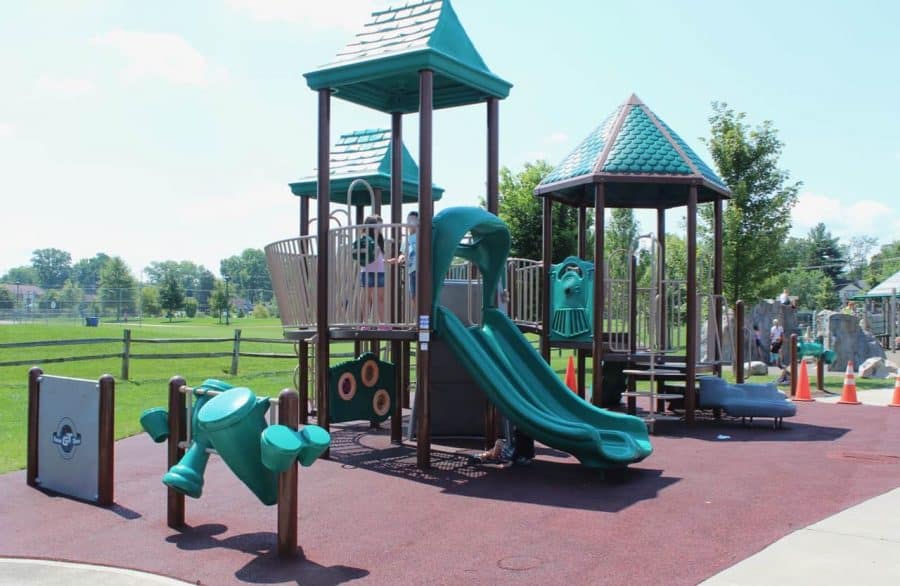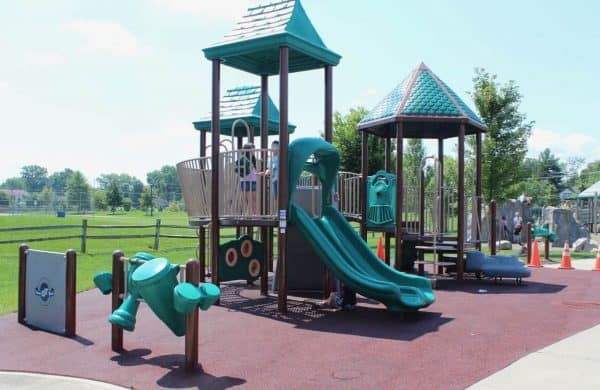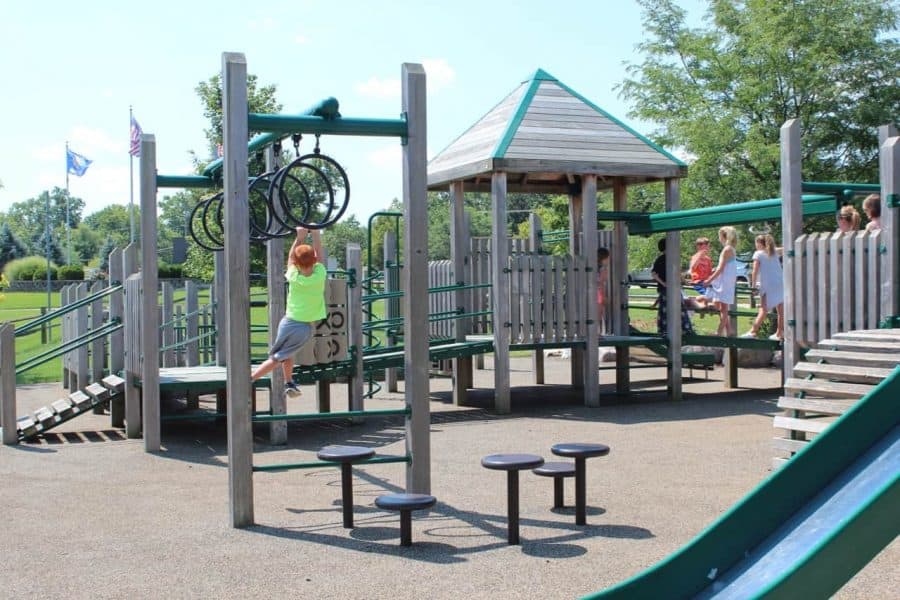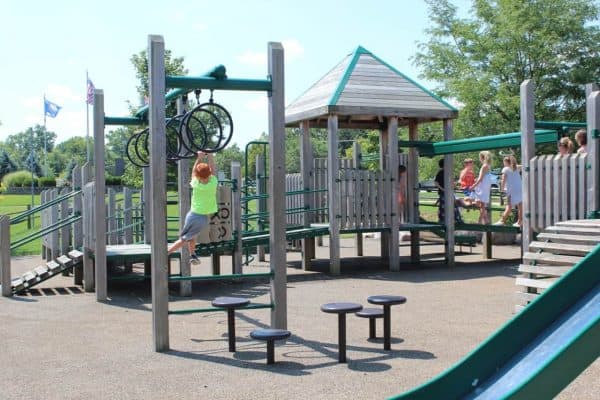 and even a rock climbing wall (or two or three).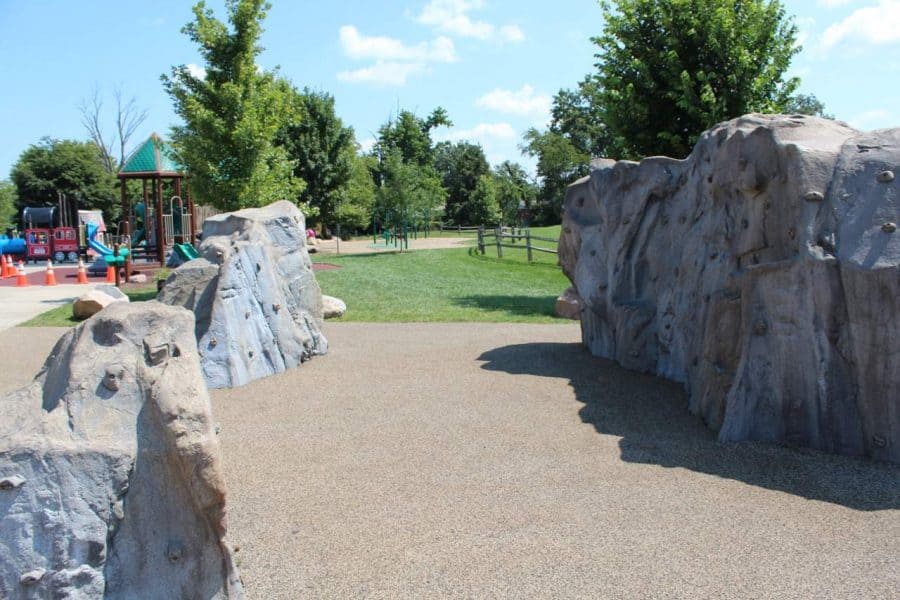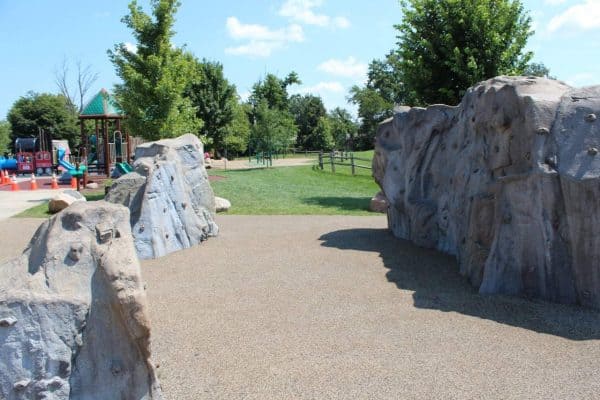 There's a skate park for the older kids. It is rather large (or at least it appears to be from the sidelines!) and well-kept.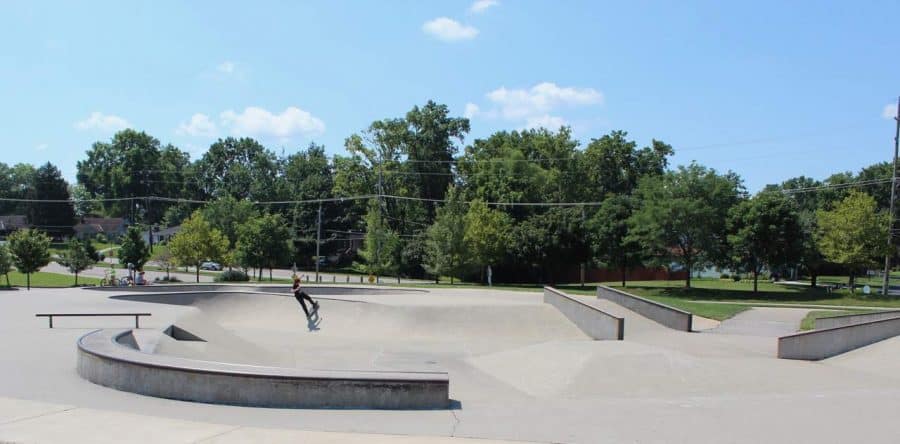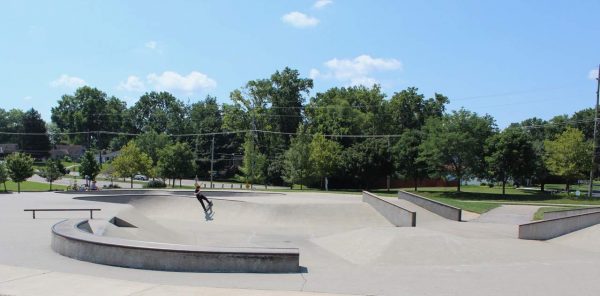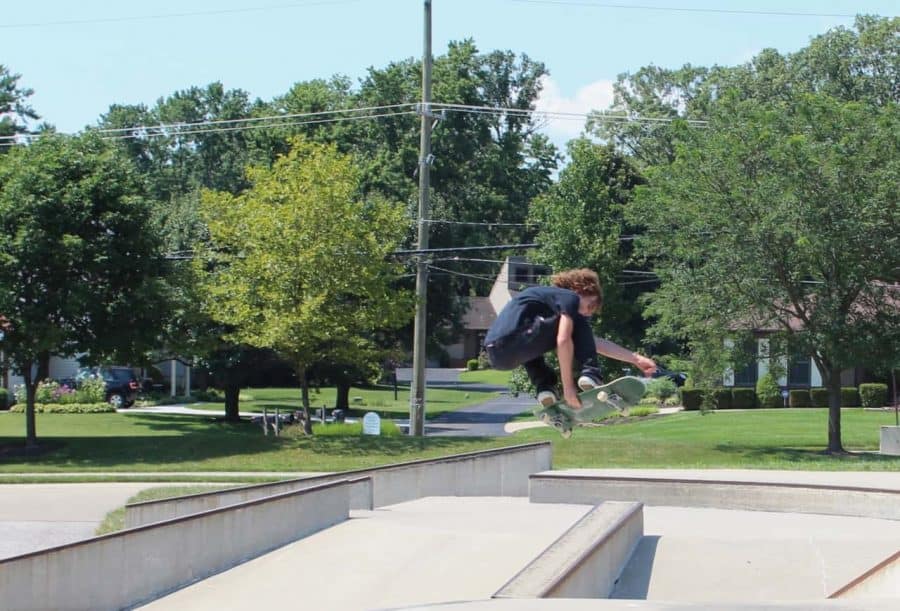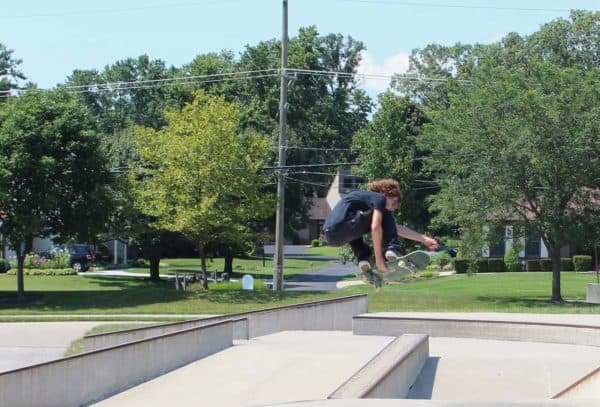 For the younger set, they have a train depot that includes a play store and a train play structure.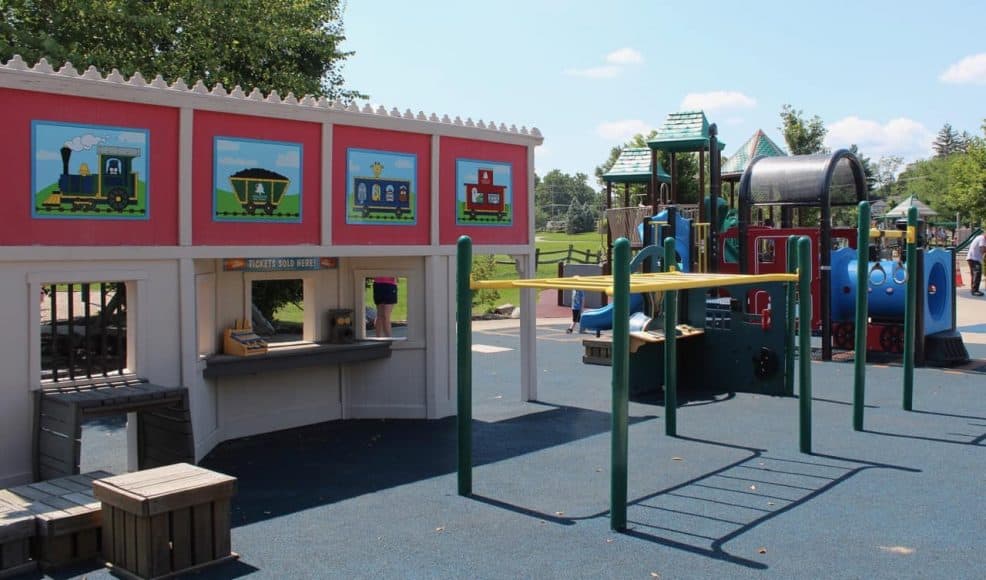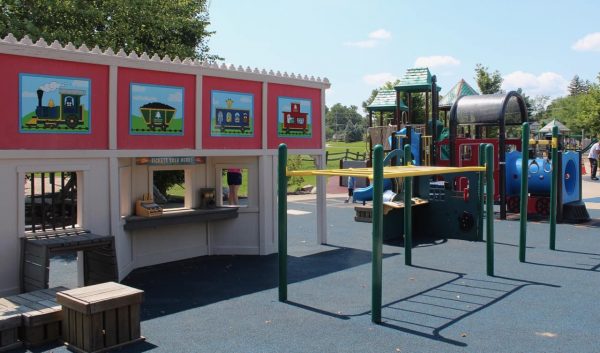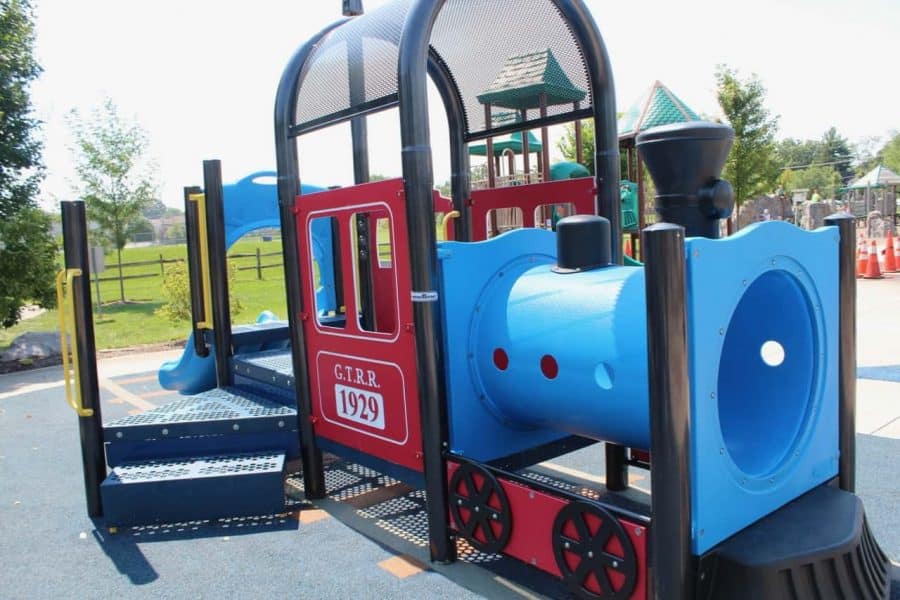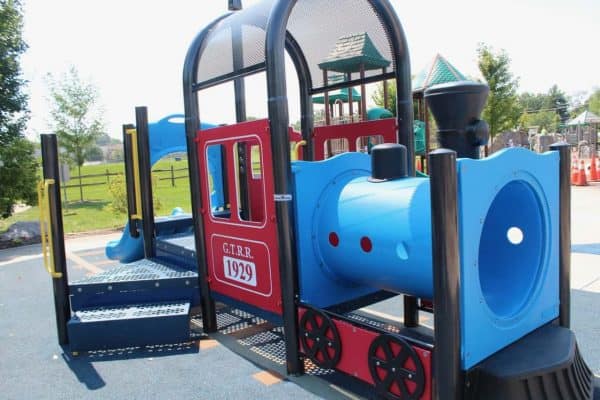 They have large sand pits as well as some fun tunnels and low-to-the-ground play structures.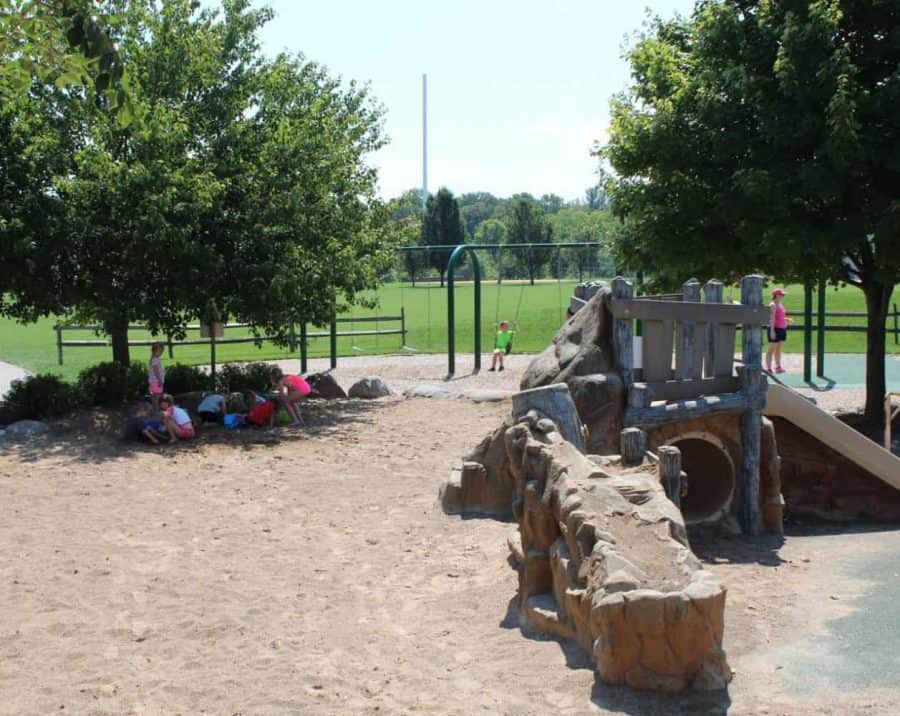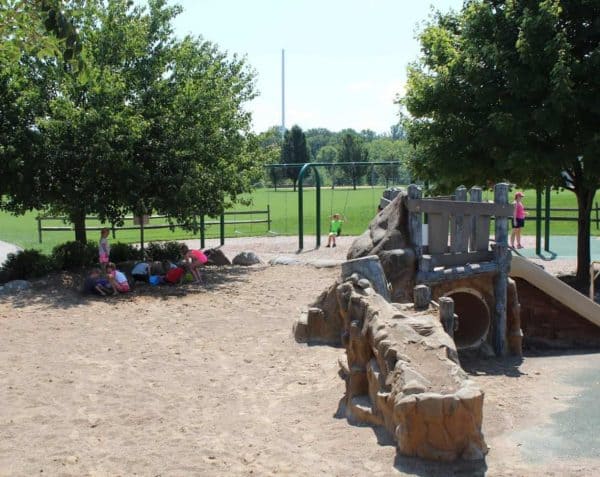 They have swings between the playground and the ball fields (2). They also have a sand volleyball area but – for whatever reason – it was taped off today.
If you'd like to pack a picnic lunch or dinner, they have LOTS of picnic tables under covered shelters.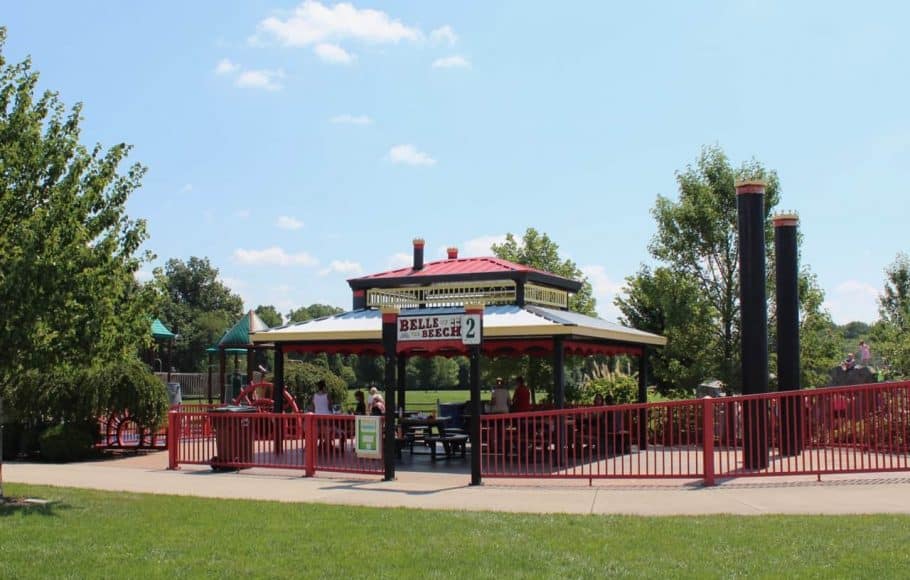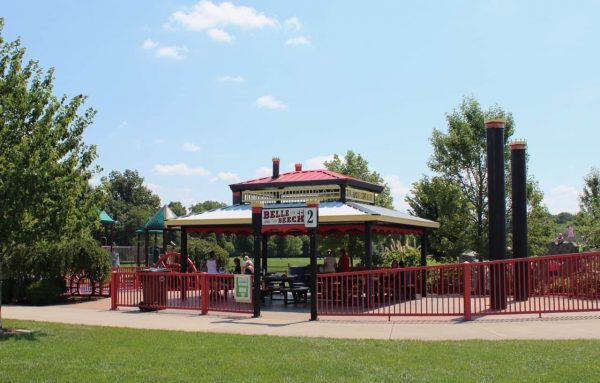 They have a stage where they host live events and performances.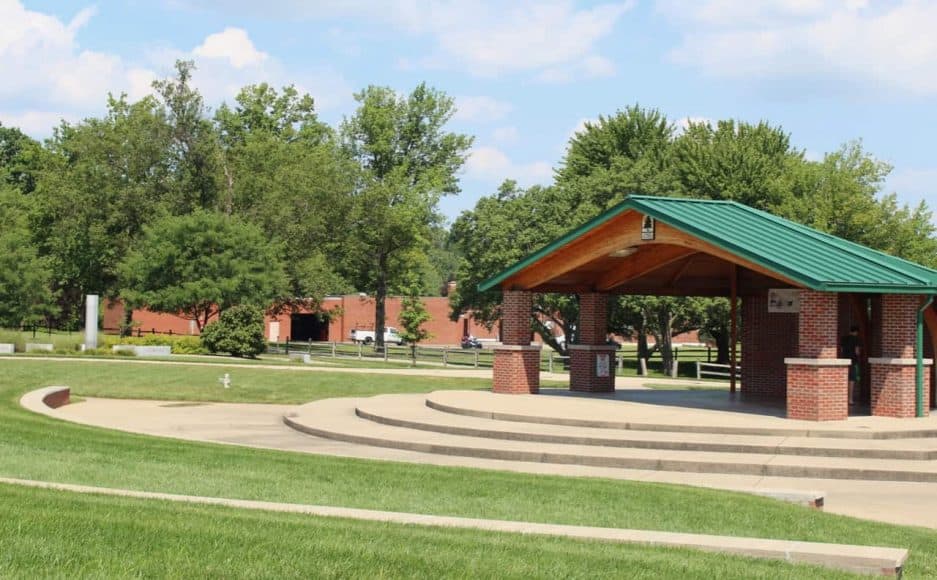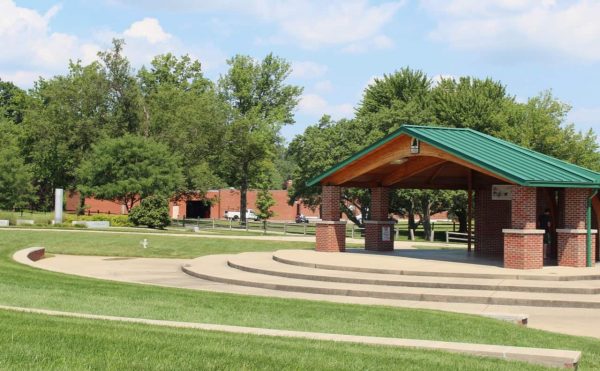 And let's not forget today's star of the show – the wet playground! It was nearly 90º today at noon so this was a popular spot.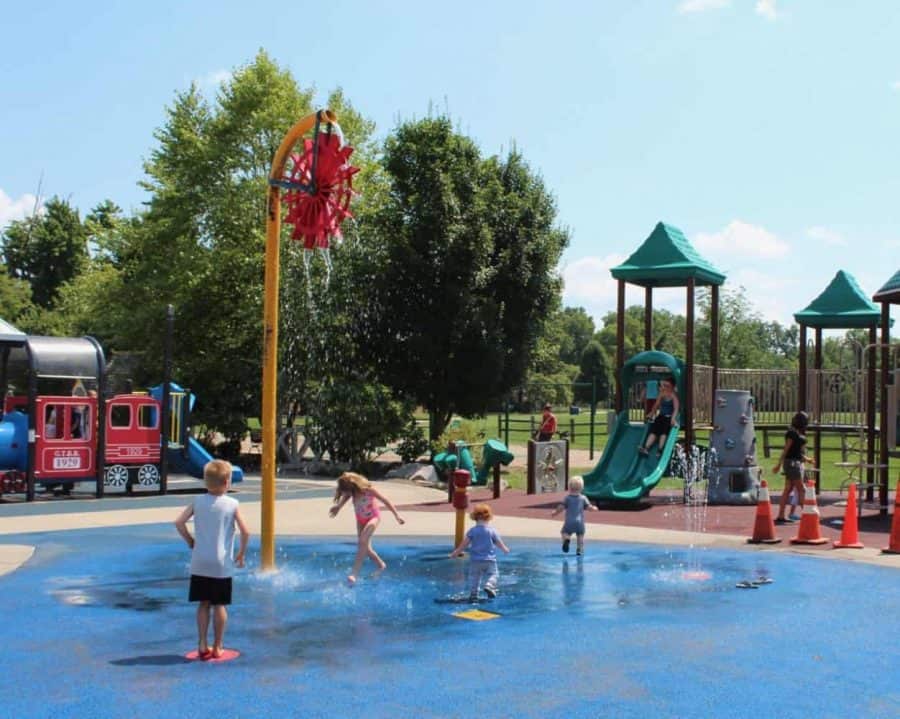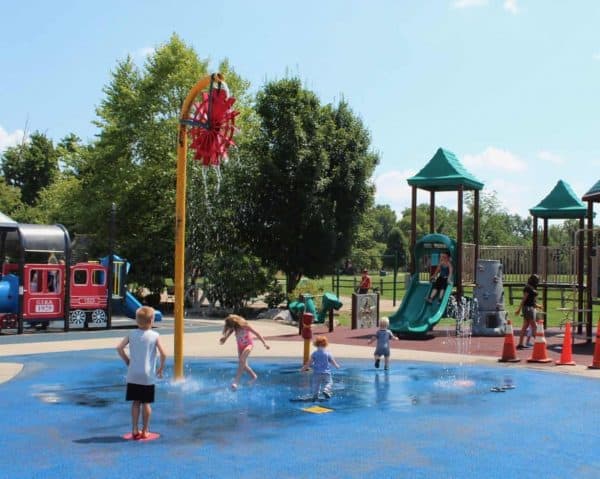 The sprayground is pretty tame – perfect for littles (at least it was today while I was there).
Restrooms are available at Beech Acres Park and they do have plenty of parking.
Beech Acres Park is located at 6910 Salem Road, 45230