2020 has been an interesting year, to say the least…especially when it comes to finding ideas for a fun date night in Cincinnati!
Coronavirus has certainly thrown a wrench into some of our tried and true date night ideas in Cincinnati, so we've created a new list of socially distanced dating ideas in Cincinnati to help you keep the spark alive during the pandemic.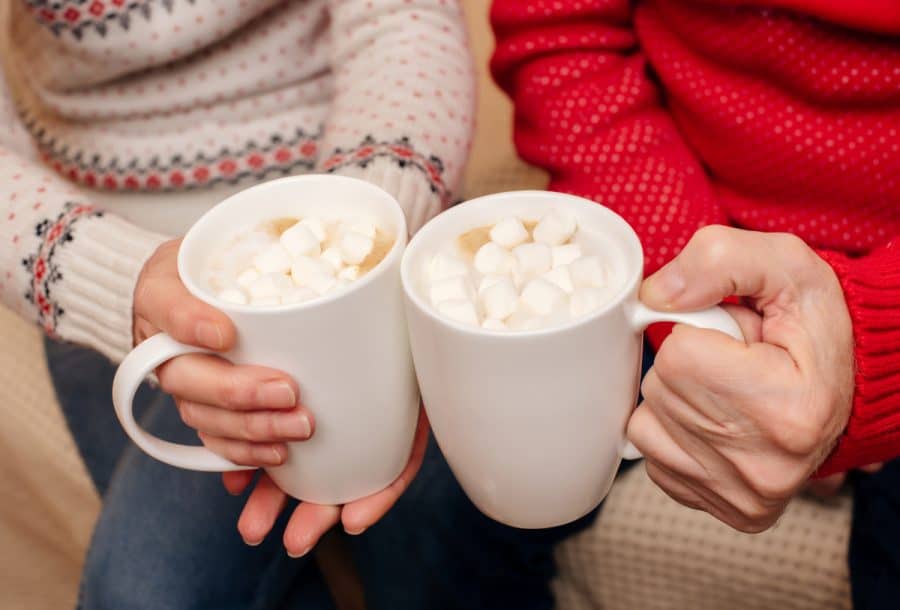 Looking for a weekend getaway? Check out our list of romantic weekend getaways in Ohio and 10 awesome cabin rentals for a secluded getaway.
---
---
Socially Distanced Date Night Ideas in Cincinnati, Ohio
Enjoy the evening at Washington Park
Spend the evening at Washington Park. Pack a picnic dinner and enjoy your meal on the lawn, or pick up a to-go meal from a local restaurant. After dinner, you can grab a cold beer at the Porch (now open from 11am-7pm!).
Date Night in Wyoming
Wyoming is one of Cincinnati's newest DORA districts, which means you can walk around a designated area with a cup of beer (as long as it's in a DORA cup!). Grab dinner and a drink at Station Family BBQ to eat on the Village Green next door, then take a stroll up Wyoming Avenue to grab a coffee or boozy beverage at Wyoming Community Coffee. Sign up for a Food + History Tour to learn more about the beautiful historic homes you'll see along the way!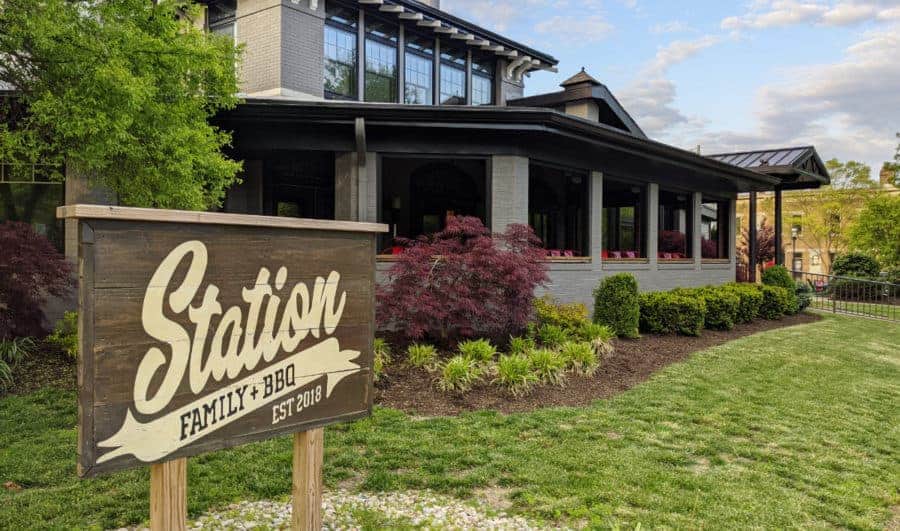 Visit Pyramid Hill Sculpture Park
Wander around Pyramid Hill's 300+ acres to see 80+ sculptures on display, rolling hills, and scenic landscapes. Stroll hand in hand, or rent an "art cart" (aka a golf cart) and meander through the whole park in one date. The Patio Overlook would be a romantic spot to have a picnic dinner or watch the sunset.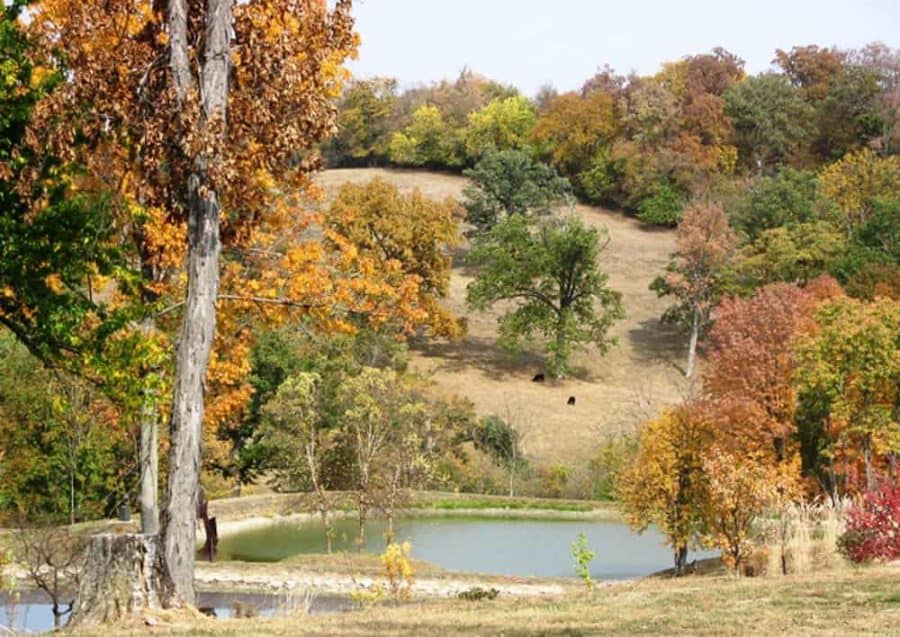 Date Night in Hamilton
Grab a beer to-go at Municipal Brew Works and take a stroll around the DORA district. Visit nearby Marcum Park, find the Alexander Hamilton statue, or take a self-guided tour of Hamilton's large outdoor murals.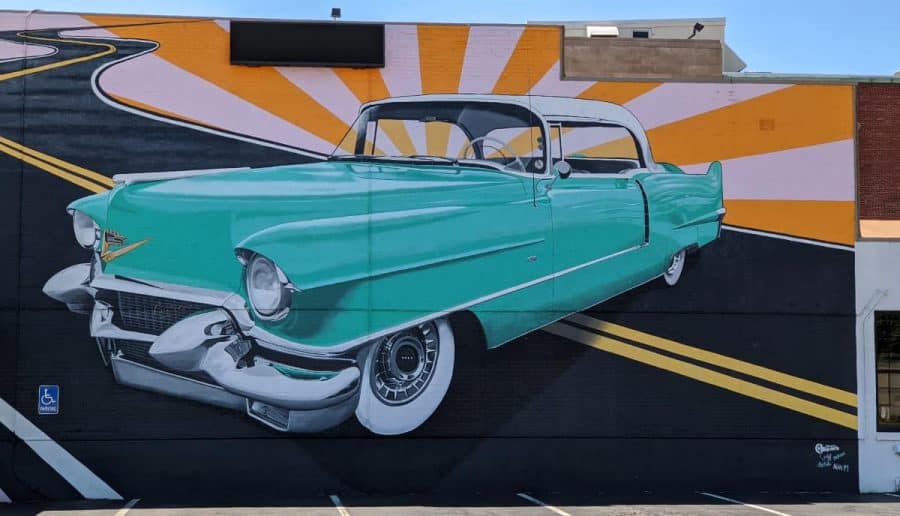 Cook up something new together with an online cooking class
Take a virtual cooking class with Tablespoon Cooking Co., a local company that offers online cooking workshops. Pick up the provided list of ingredients at the grocery, or order an ingredient kit to pick up at Findlay Kitchen prior to your class. During the virtual workshop, a chef will teach you and your sweetie how to make the dishes and answer any questions. Bon appetit!
Grab a drink at a new brewery
We love our Cincinnati breweries! Grab a beer with the one you love at a brewery you've never tried before. Most breweries in the area have outdoor patio seating to help keep things socially distanced. Even among the pandemic, a few new breweries have hit the scene in Cincinnati. Check out our Ultimate Cincinnati Breweries Guide to find somewhere new!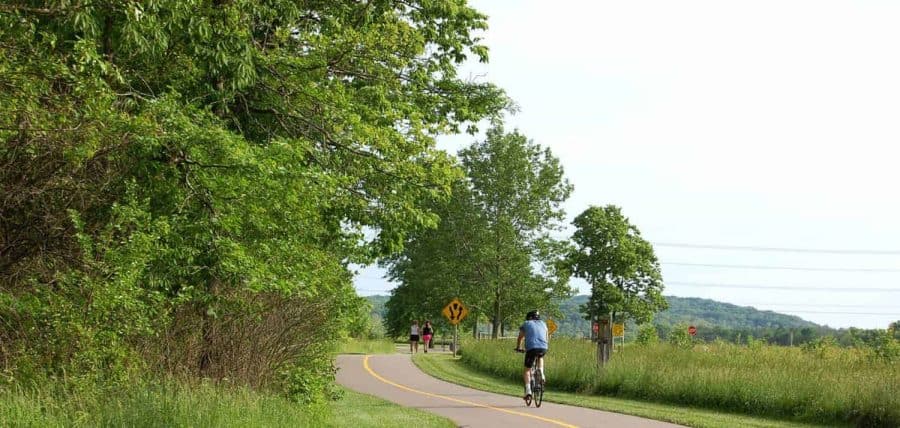 Go on a bike ride
Biking is an easy way to stay socially distanced while spending some quality time with your honey. Here's our list of 15 of the Best Bike Trails in Cincinnati with trails for both beginners and more experienced cyclers. The Loveland Bike Trail is a local favorite with several bike rental shops, and restaurants and parks where you can take a pit stop along the way.
Some like it hot!
Is it cool enough for a Hot Chocolate or Coffee Tour of the city? We've got you covered with: 5 Places that Serve Hot Chocolate in Cincinnati (#2 was our favorite) and The Cincinnati Coffee Shops Guide.
Cozy up with a picnic dinner
Pack up some dinner and pick a spot from our list of favorite places for a picnic in Cincinnati.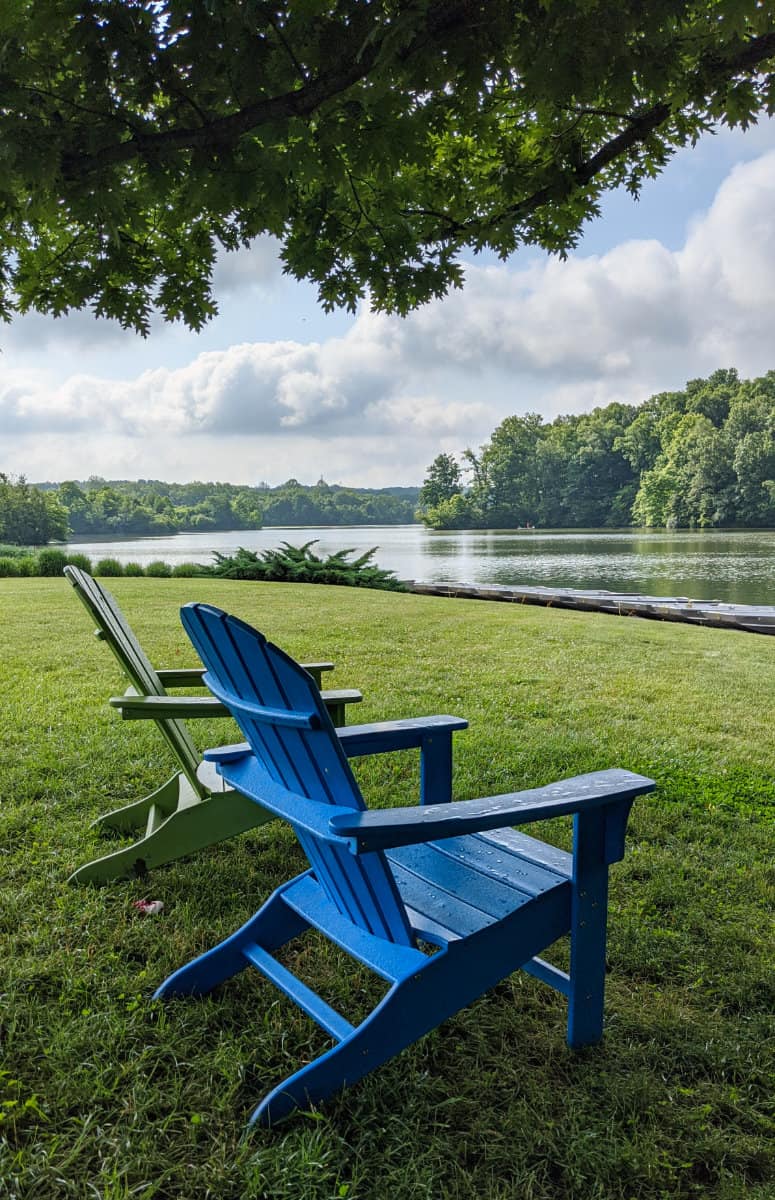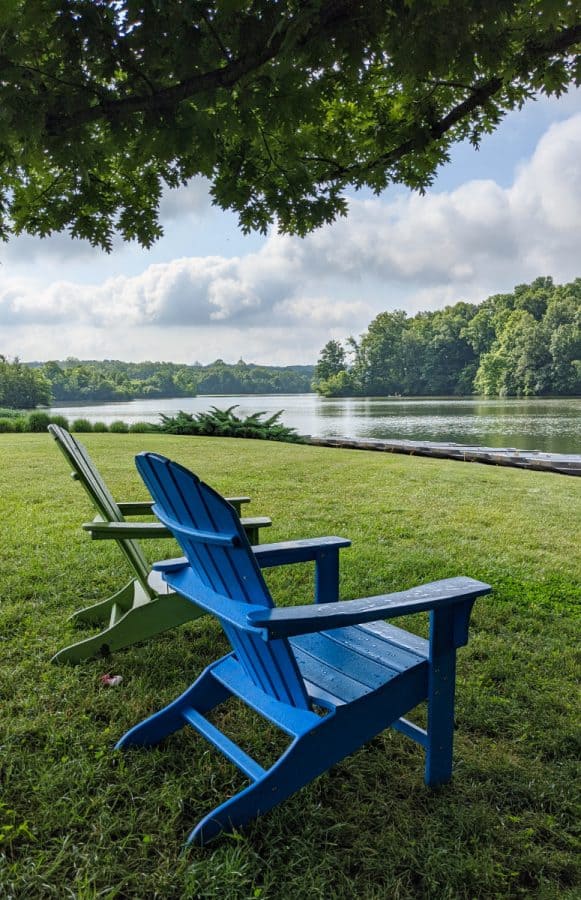 Spend the evening at a new park
Cincinnati and Hamilton County parks have it all, from hiking and camping to fishing and boat rentals. Try a swan boat at Miami Whitewater Forest for a romantic outdoor date! Here are some of our favorite parks in Cincinnati for your next date night.
Act like a tourist
Is there a part of town you've been wanting to explore? Take a walk somewhere you've been meaning to visit to experience something new together and spark some fresh conversation.
Make dinner with ingredients from a local farmer's market
Pick a recipe, go shopping at a local farmer's market, then use the ingredients to cook up something new when you get home.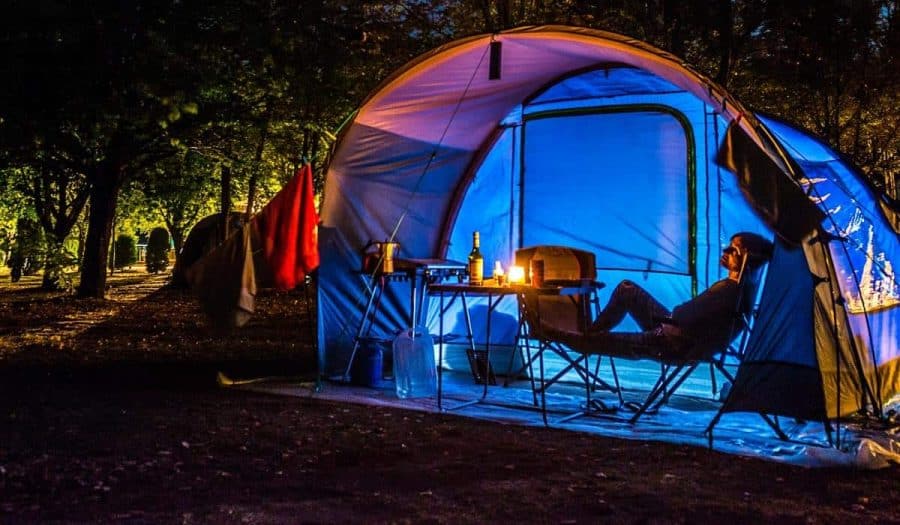 Spend a night under the stars
Spend a romantic night under the stars at one of our Cincinnati area campgrounds. Most campgrounds have a few cabins for rent if camping isn't your thing, but you'd still like to try something new. If you're looking for more of an off-the-grid adventure, there are even a few parks with primitive campsites.
Take a long drive somewhere new
Grab a map and gear up for a long, leisurely drive somewhere new. Cincinnati has several state routes through some beautiful country roads. Make a romantic road trip playlist and venture out through parts of town you've never been to before – we bet you'll discover some hidden gems along the way!
Go skydiving (inside!)
Outdoor dates not your thing? Try indoor skydiving at iFLY (by the Liberty Center). You'll be talking about this unique date night idea for years to come!
Learn something new together on a tour
Ghost tours, history tours, brewery tours… Cincinnati has them all! Whatever your area of interest, you and your partner can learn some surprising new things and strike up some fresh conversations.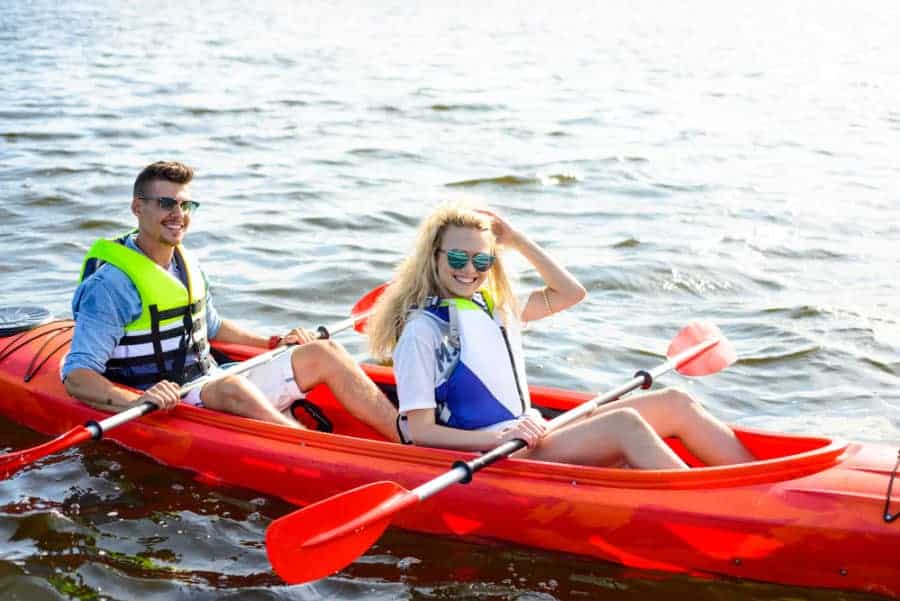 Enjoy an evening on the water
Row down the river with your honey in a kayak or canoe for an outdoor date night in Cincinnati. Some paths along Little Miami have beaches where you can hop out and relax for a bit with your partner. Here's our list of places where you can rent a canoe or kayak in Cincinnati.
See the city from a new point of view in a helicopter
Stratus Helicopters takes you high above the city for unforgettable views throughout the city and along the river. It's easy to be socially distanced in a helicopter!
Play some mini golf
Show off your competitive sides with a game of putt-putt. Winner picks where you go for dinner! Here's our list of the best mini golf courses in and around Cincinnati.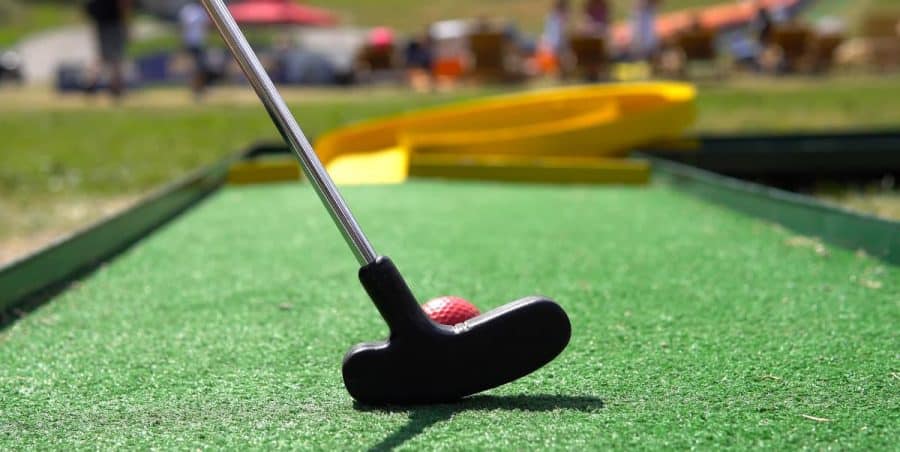 Watch a movie at a local drive-in theater
Drive-in movie theaters have made a huge comeback in 2020! Pack some snacks and cozy up outside or in the car to catch some of the season's newest arrivals or older classics. Here are our favorite drive-in movie theaters in Cincinnati.
Go fishing
Head to one of the Great Parks of Hamilton County for a romantic evening by the lake. To take your lakeside date night to the next level, you can also rent a fishing boat to take out on the water. Here are some of our favorite Hamilton County parks where you can get fishing gear and rent boats: Miami Whitewater Forest, Winton Woods, and Sharon Woods.