DORA has arrived in the city of Wyoming! That's right – your favorite adult beverage can now be purchased in a DORA cup and you can walk around this charming city to enjoy it all!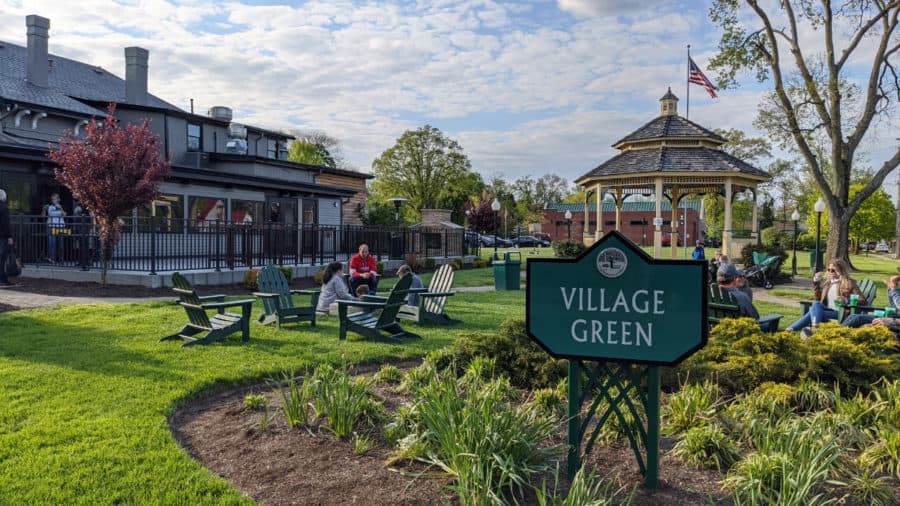 What is DORA?
DORA stands for Designated Outdoor Refreshment Area. Boiling it down, it's a section of a town where the 21 and up crowd is permitted to walk around with an adult beverage – as long as it's in a DORA cup and you purchased it from a participating restaurant.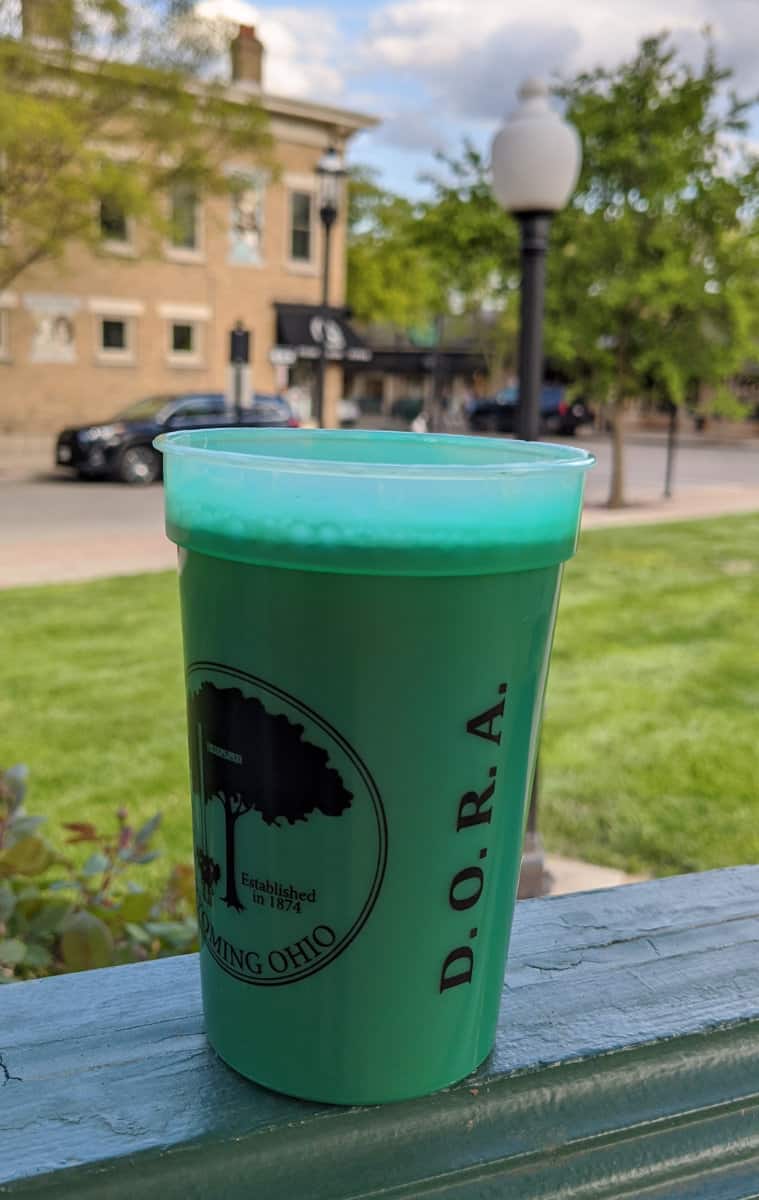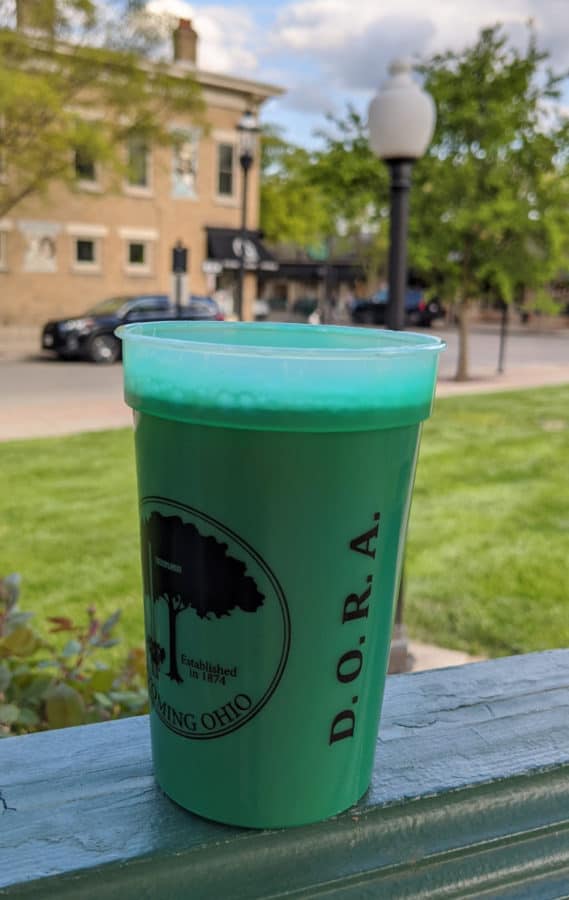 Where Can I get a Wyoming DORA cup?
The Wyoming DORA cup can be purchased at 7 spots (for a nominal fee).
You can get a reusable DORA cup at:
CWC the Restaurant
Station Family + BBQ
Wyoming Community Coffee
Wyoming Civic Center
Tela Bar + Kitchen
LaRosa's (Wyoming)
Gabby's Café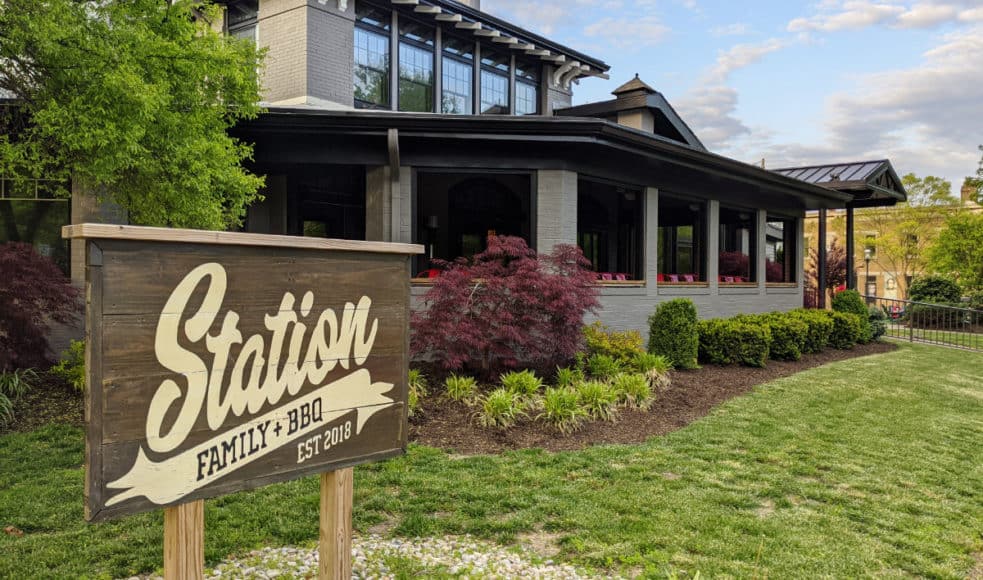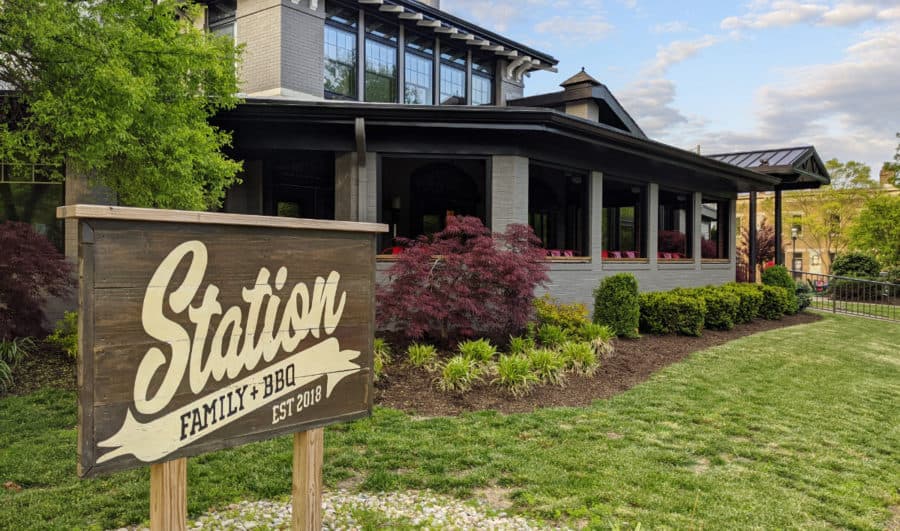 Where Can I Go with My Wyoming DORA Cup?
Each participating restaurant that sells a DORA cup will also have a map to show you where you can go with your cup. In addition, they will have signs at key egress areas of the DORA.

Here's a map that shows where you can go with your DORA cup in Wyoming: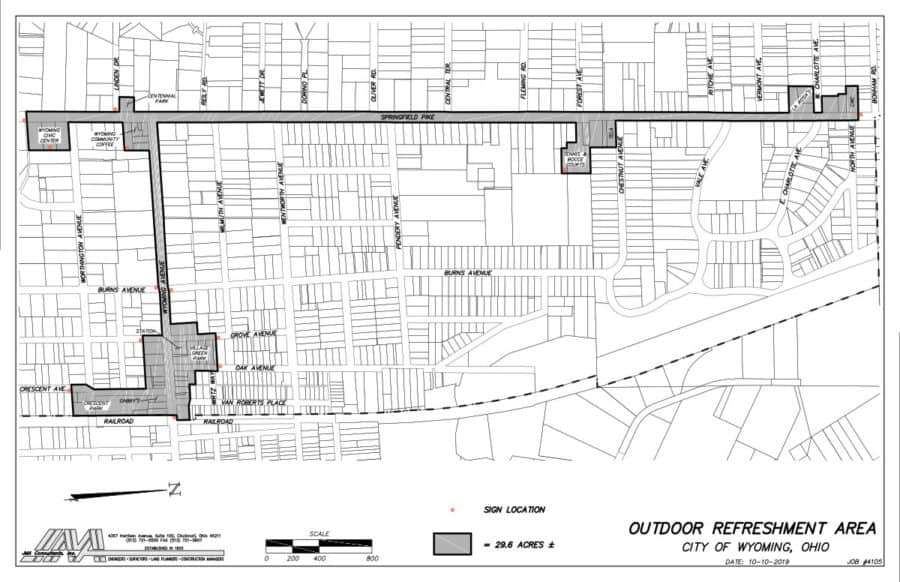 Here are your Wyoming DORA Cup specifics:
Your DORA beverage must be purchased from a participating restaurant (sorry folks, you can't pour your own).
You must stay within the designated DORA with your adult beverage (see map below).
Times are limited to:
Monday through Thursday: 5pm to 11pm
Friday: 5pm to midnight
Saturday: noon to midnight
Sunday: noon to 9pm
You must consume your drink before entering a new bar.
Find more information about DORA in Wyoming here: https://wyomingohio.gov/dora-designated-outdoor-refreshment-area/