Craving Italian, but not in the mood to cook? Cincinnati has tons of tasty Italian restaurants offering carryout options.
One of the best things about Italian dishes is that they're made to be shared. So whether you're ordering for one or need a family-sized meal, your local Cincinnati Italian restaurants have you covered. Place your order, pick it up, and be the hero of the dinner table!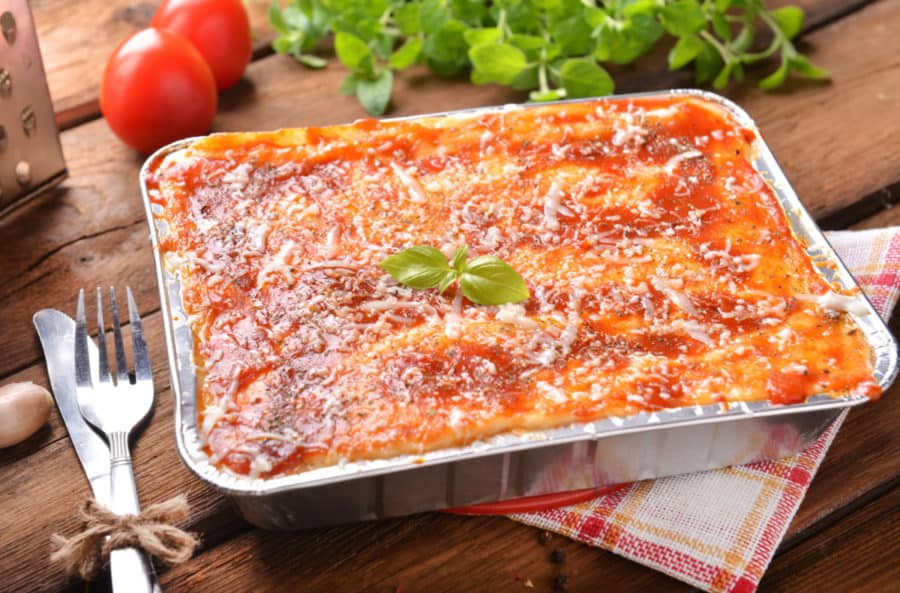 Here are our picks for this week's Dining Out "at Home" series. It was tough to narrow it down to just five!
---
---
5 Must Try Cincinnati Italian Restaurants That Offer Takeout
Forno Osteria+Bar (Hyde Park: 3514 Erie Avenue, Cincinnati, Ohio 45208 / Montgomery: 9415 Montgomery Road, Cincinnati, Ohio 45242)
Forno is an eastside staple and offers upscale Italian classics. Pick from delicious Italian breads, meatballs, or octopus for your appetizer. Entrees include fish, pork, pizza, and pasta. Family-sized sides are available for the whole table, featuring tasty Italian favorites like Truffled Cream Corn, Cauliflower Gratin, Eggplant Parmigiana, and Roman Style Artichokes.
Call the restaurant at 513-818-8720 to place your order and process the payment over the phone (Hyde Park: 513-818-8720, Montgomery: 513-231-5555). Online ordering is available for the Montgomery location. When you arrive, call the restaurant and a team member will bring your food out to you.
---
The Wheel (3805 Brotherton Road, Cincinnati, Ohio 45209)
The Wheel is all about made-from-scratch Italian favorites made with local ingredients. Their pasta, bread, and pizza dough are hand-mixed and baked fresh daily!
Their menu changes often due to their love of cooking and passion for locally sourced ingredients. Grab & Go Entrees currently include Cannelloni, Rolled Lasagne, Meatballs, Stuffed Peppers, and Brisket. Sides and desserts are also ready to order. They even have a freshly-made bread menu: Country Italian, Rustic Sourdough, Ciabatta, and Focaccia. Focaccia sandwiches are available on Saturdays.
The Wheel is open from 12-6PM, Wednesday through Saturday. Call 513-271-0291 to place your carryout order.
---
LaRosa's (multiple locations)
It would be impossible to make a list of Italian cookin' in Cincinnati and not mention LaRosa's. Your first thought is probably their pizza, but the breadth of their Italian menu goes far beyond that. We have a feeling there are a few new Italian dishes waiting for you that you're definitely going to want to add to your carryout rotation.
Non-pizza options range from lasagna and ravioli to ziti chicken alfredo, spaghetti and meatballs, hoagies, soups, and salads. Sweeten things up with some Smashed Cannoli for dessert.
Order online, or call 513-347-1111. Bonus: some of their locations even have a drive-thru window. Takeaway meals don't get any easier than that!
---
Sotto (118 East Sixth Street, Cincinnati, Ohio 45202)
This downtown favorite designed a special carryout menu so you can enjoy your favorite dishes at home.
Sotto's menu features elevated Italian classics, like goat cheese bruschetta, tortellini, and pork loin. More adventurous eaters will love their grilled octopus and quail. Cocktails, wine, and beer are also available on their carryout menu.
Orders can be placed online. Sotto is currently open for carryout from 5PM to 8PM Sunday to Thursday, and 5PM to 8:30PM on Friday and Saturday.
---
Vincenzo's (11525 Chester Road, Cincinnati, Ohio 45246)
Vincenzo's is in northern Cincinnati, but definitely worth the drive for our closer-to-downtown readers! This family owned restaurant offers a diverse Italian menu and daily specials. Pick from pasta, risotto, antipasti, and meat dishes. There are quite a few seafood options to choose from, including a daily "Fresh Catch" entree.
Call 513-771-0022 to place your order. Vincenzo's is open Tuesday-Thursday from 5-9PM, and Friday-Saturday from 5-10PM.