If you're looking for some great Cincinnati Staycation ideas, we've got you covered!

With the increased price of gas, it seems like the perfect opportunity to act like a tourist in your own hometown!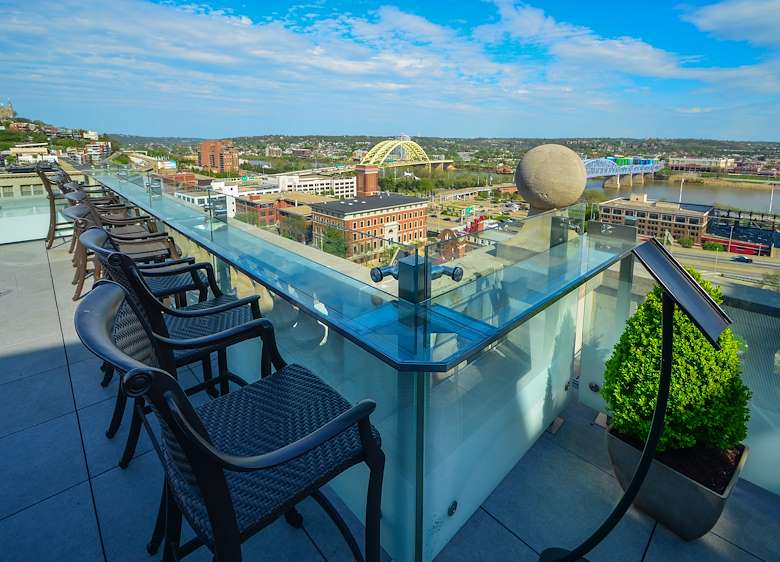 Wishing you were at the beach? Ohio has some! Missing a camping trip out west? Cincinnati has awesome campgrounds. Want to admire the city skyline? We've got lots of rooftop views! These are just a few ideas for how to build your own Cincinnati Staycation itinerary. Read on for more local staycation ideas!
Staycation Ideas for Cincinnati, Ohio
Hit the Trails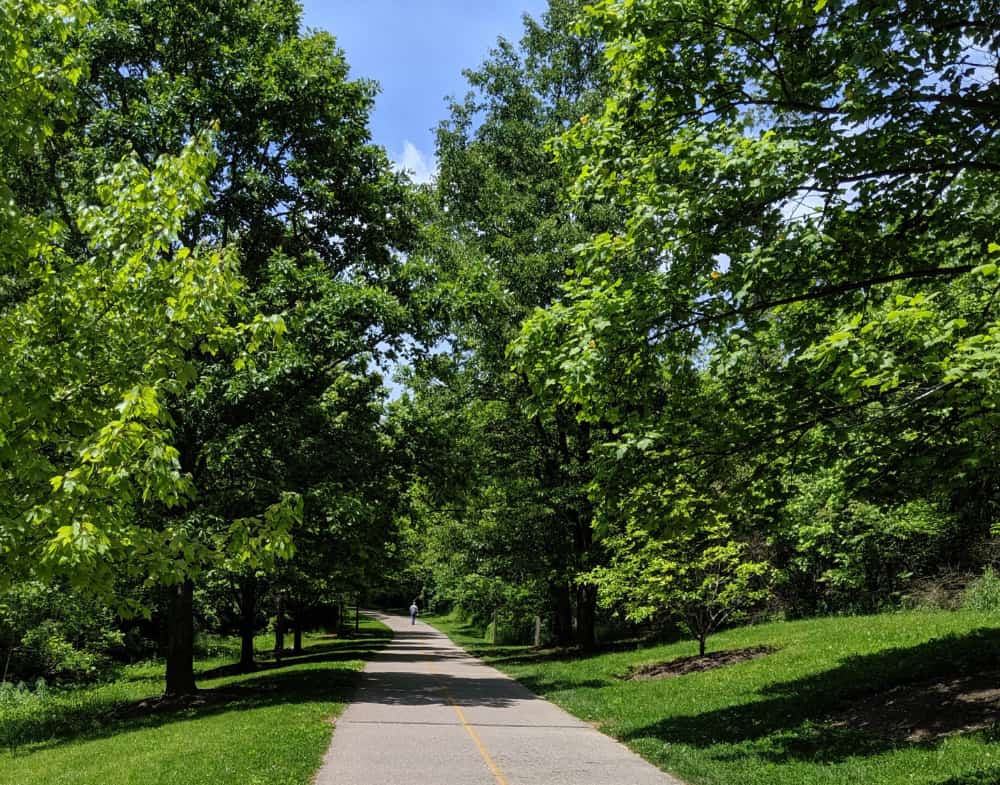 Hamilton County Parks have over 78 miles of trails for hiking, fitness, horseback riding, and mountain biking. Here are 11 local trails for every experience level, from natural dirt paths to paved trails.
My personal favorite: Glenwood Gardens. The park has a paved loop (about a mile long) and two more trails that loop off the main trail, providing an additional 2 miles of walking trails (gravel) that wind in and out of forests, through fields, and past ponds. And if you have kids in tow, be sure to pay a visit to Highfield Discovery Gardens which is located within Glenwood Gardens (admission fee charged for this part of the park).
---
Paddle around on a Kayak or Canoe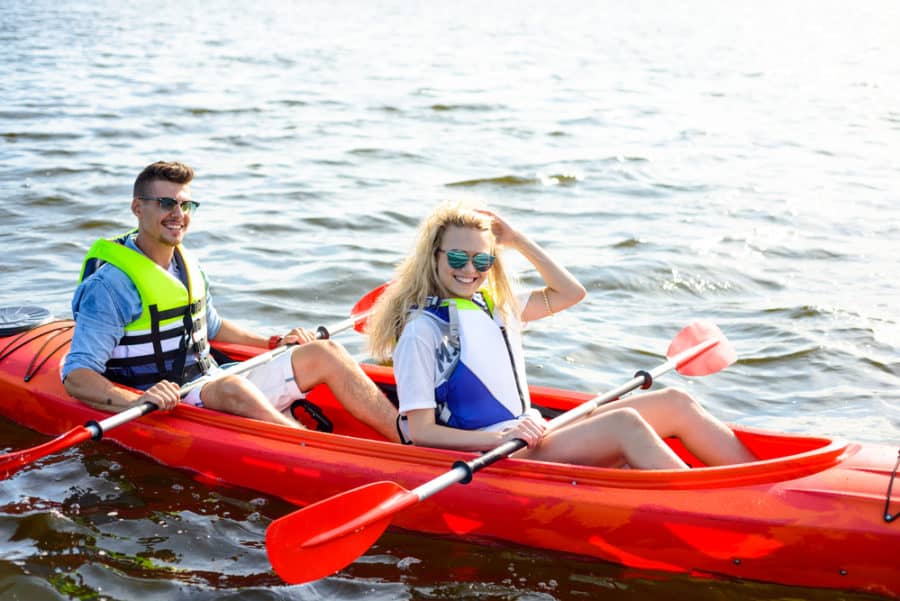 With rivers on three sides of the city, Cincinnati is a great spot for a day on the water. We've rounded up local spots where you can rent canoes and kayaks over here. If you're looking for calmer waters, try renting a canoe or kayak at one of the local lakes: Winton Woods, Sharon Woods, and Miami Whitewater Forest.
Have your own kayak or canoe? Canoe and kayak access to the Little Miami River is available at Little Miami Golf Center's Bass Island, Lake Isabella and Otto Armleder Park & Recreation Complex. Licensed private canoes and kayaks are permitted on Miami Whitewater Forest Lake (85 acres), Winton Woods Lake (156 acres), the four lakes at Campbell Lakes Preserve (6, 15,18 and 21 acres) and Sharon Woods Lake (35 acres).
---
Spend the Whole Weekend at Winton Woods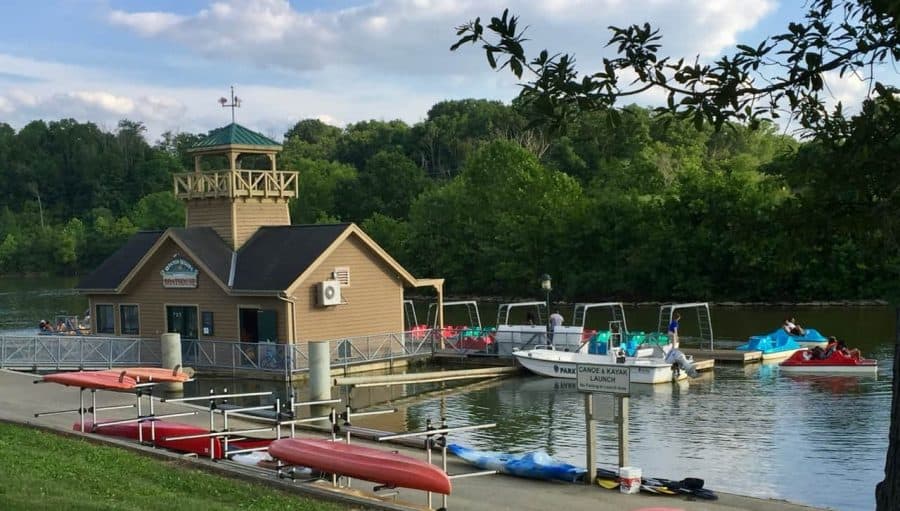 Have you visited Winton Woods yet? It's one of our favorite local Hamilton County parks. We have a whole post over here on how you can spend a weekend Cincinnati staycation at this spot alone. Between camping, water play, and hiking, there is no shortage of outdoor fun for your entire family.
---
Catch a Movie at the Drive-In
Enjoy a movie from the comfort of your car at one of the area's drive-in movie theaters. These 4 Drive-In Theaters are within ~1 hour of Cincinnati.
---
Visit a Local Museum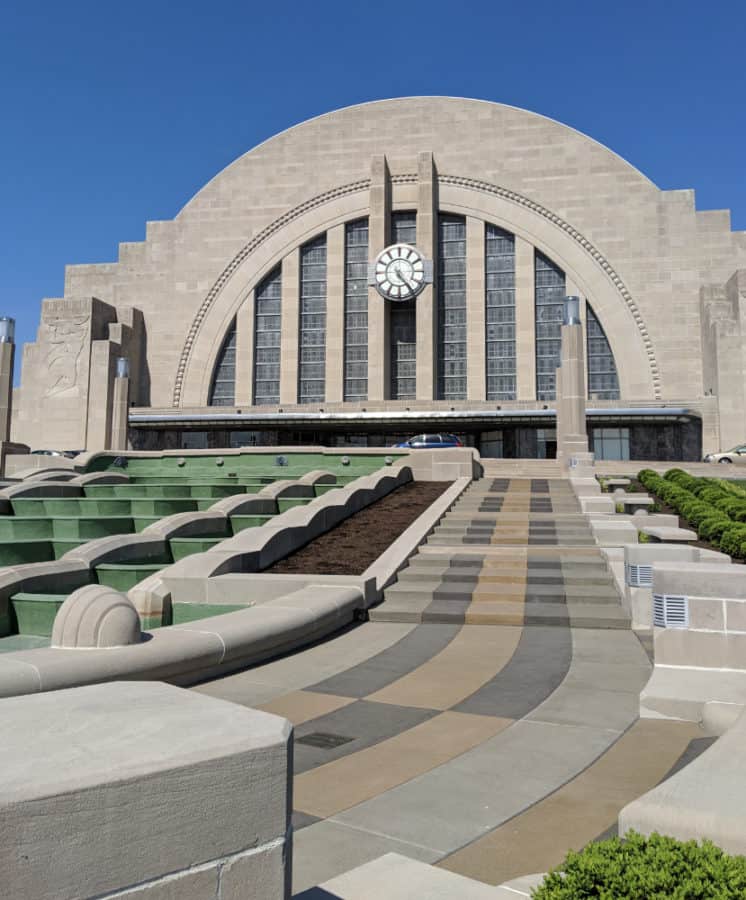 This summer is the perfect time to explore one of the Cincinnati museums that you've never been to.
Here are some Cincinnati museums that should be on your list
---
Take a Ride on a Local Bike Trail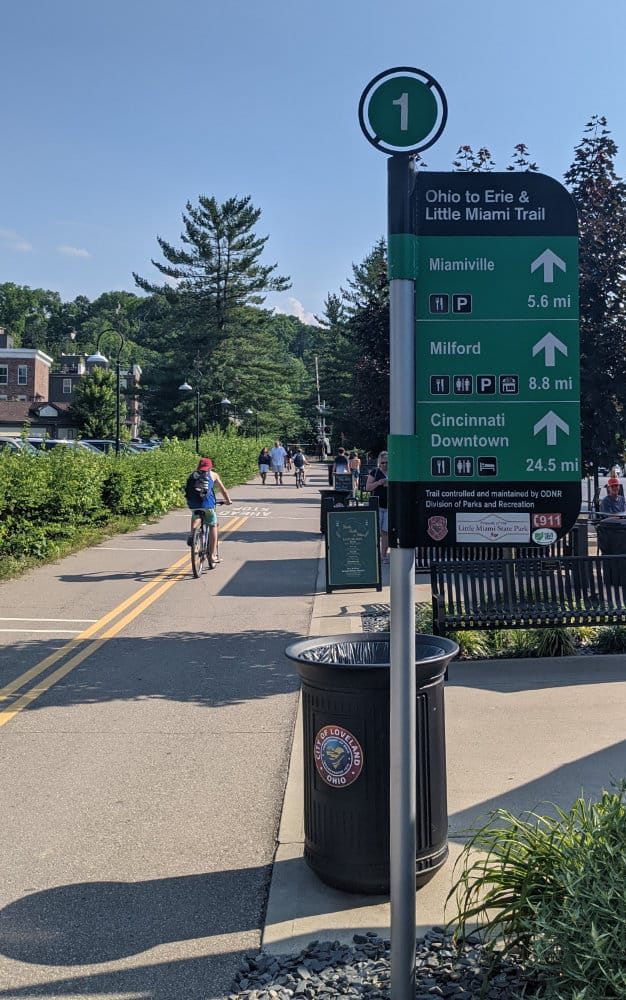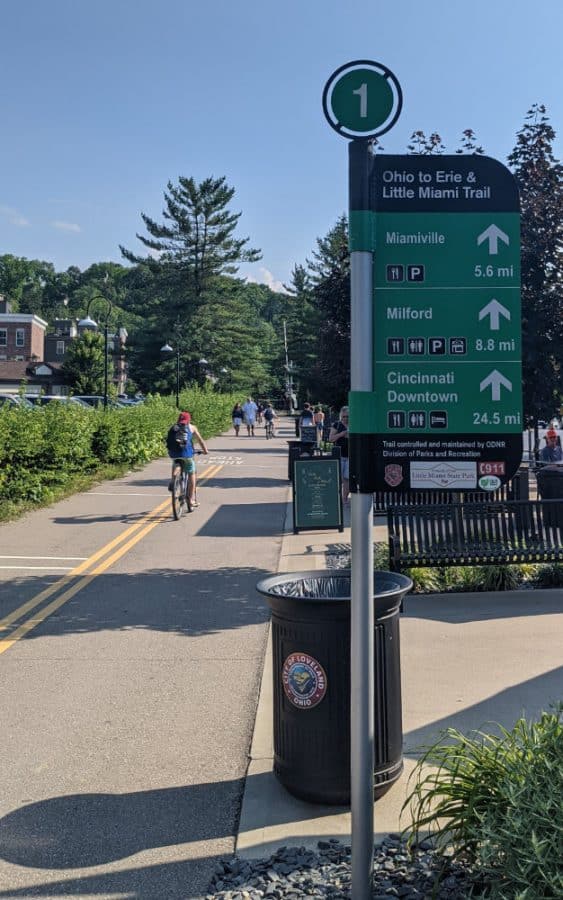 Whether you prefer mountain biking or a paved trail, Cincinnati has miles and miles of bike trails to choose from. If you're new to biking, you can rent bikes at the boathouses of Winton Woods, Sharon Woods, and Miami Whitewater Forest. Here are some of our favorite bike trails in the Cincinnati area.
Miami Whitewater Forest has an 8.1-mile trail for Mountain Biking. The trail has been designed per International Mountain Biking Association standards and includes moderate to steep terrain, several technical features and some sections of more difficult trail.
---
Go on a Modern Day Treasure Hunt with Geocaching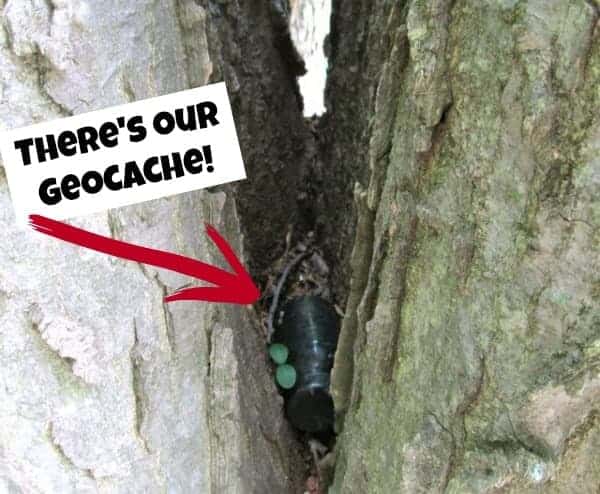 There are hundreds of geocaches hidden across the Cincinnati area. Get started with Geocaching with our "Geocaching for Beginners" guide. After you put the app on your phone, just search for one of the parks from within the geocaching app and look for a geocache to find. This is a GREAT hobby for families as it can be done by people of all ages.
---
Dig your toes in the sand at a local beach
Believe it or not, Ohio has some beaches! If you're missing your Florida vacation, plan a day (or two!) to visit these local spots just 1-2 hours outside of Cincinnati:
---
Spend the Night in the Great Outdoors at a Local Campground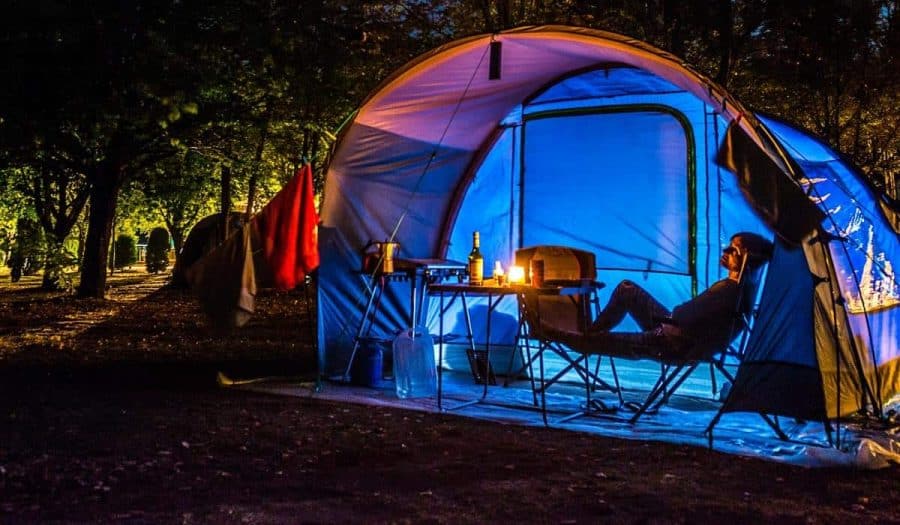 If you're feeling wary of hotels or house rentals, camping is a great option for an overnight adventure. Here's a roundup of 16 of the best campgrounds within 100 miles of Cincinnati.
---
Explore a New Park With a Few Rounds of Disk Golf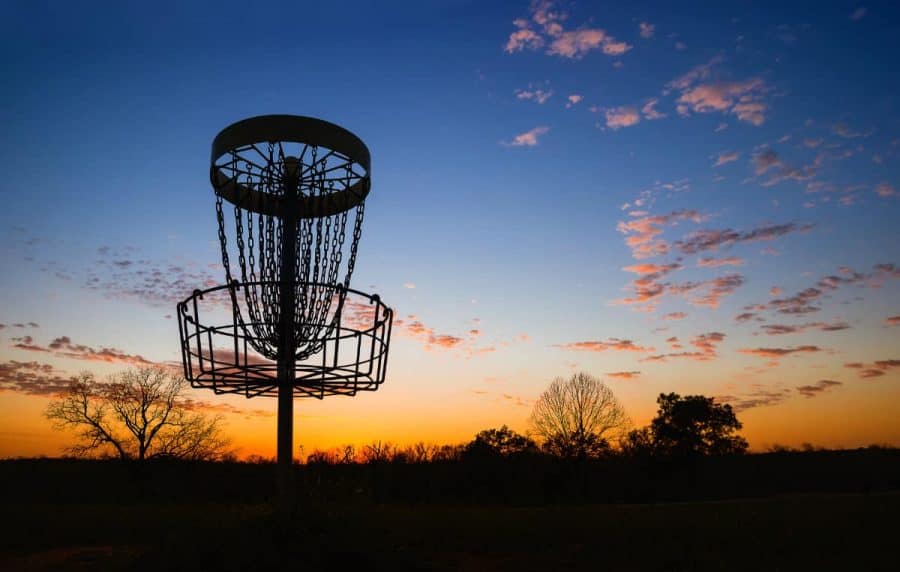 Whether you're a beginner, an avid player or something in between, you'll find lots of places to play disc golf in the greater Cincinnati area. The courses are all over town and they all come with a different level of difficulty. Some are 9 holes, some are 18 holes… there's even a 24 hole course! Here are 15 spots in the Cincinnati area where you can play disc golf.
---
Cool Off at a Local Creek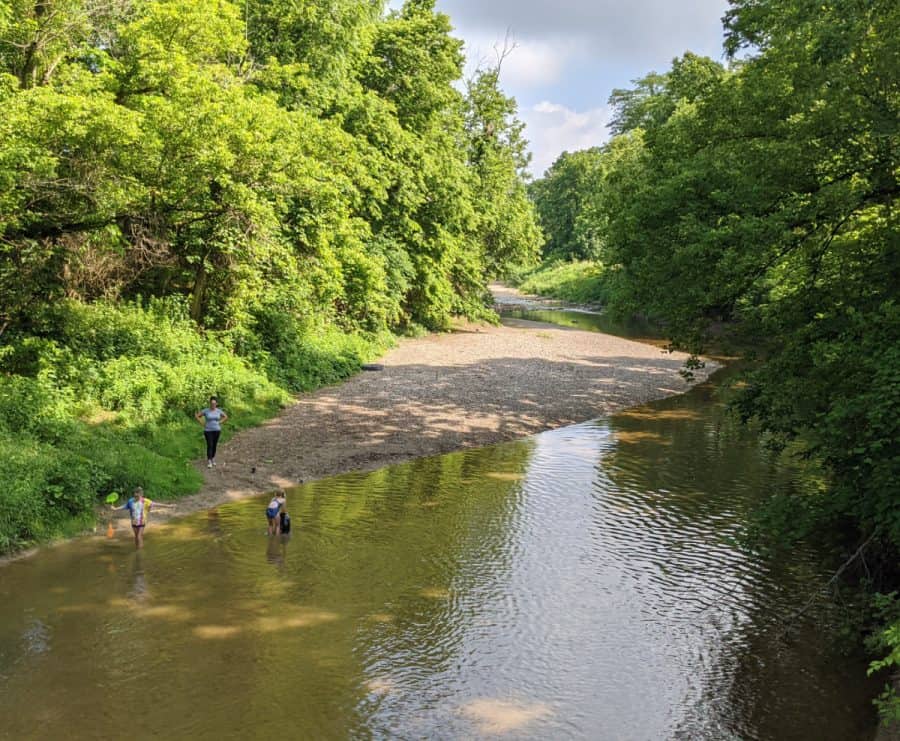 There's something about playing in the creek that makes kids – AND adults! – feel like explorers. Cincinnati has some natural creeks (and even a man-made creek at Summit Park) where you can cool off in the water. Here are our favorite local creeking spots for staycation adventures.
---
Grab a Drink at a Hometown Brewery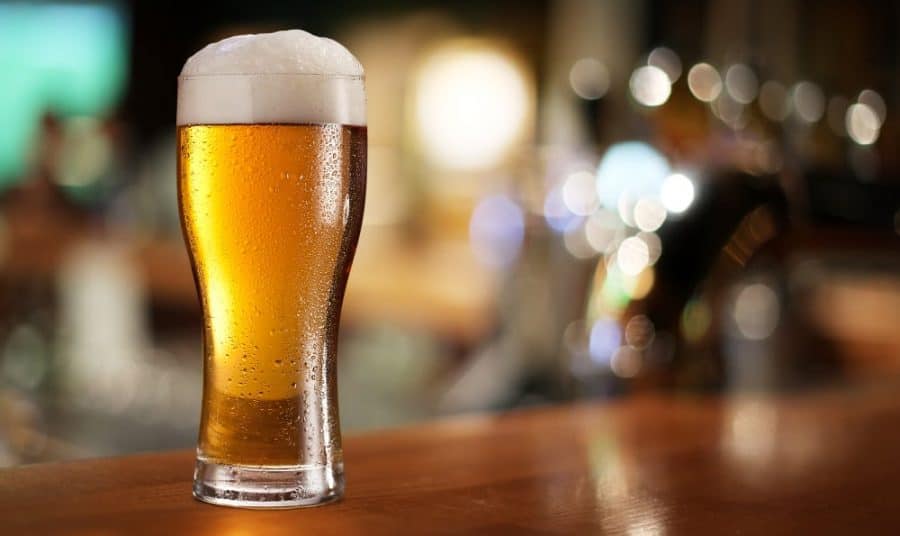 Cincinnati was raised on beer. And the number of breweries that currently dot the Cincinnati landscape just goes to prove it! From hoppy to sour and everything in between, these 50+ spots are all brewing in the Cincinnati area.
---
Be sure to bookmark this list as we intend to keep adding to it throughout the year!