Welcome to the Cincinnati Summer Camp Guide! We hope this list will be of assistance as you're searching for a great summer camp for your littles (and perhaps the not-so-littles) this summer.
Our list contains all kinds of Cincinnati Summer Camps: STEM camps, summer camps for teens, theater camps, art camp, overnight camps, and much more. There's even a summer camp that centers around horses!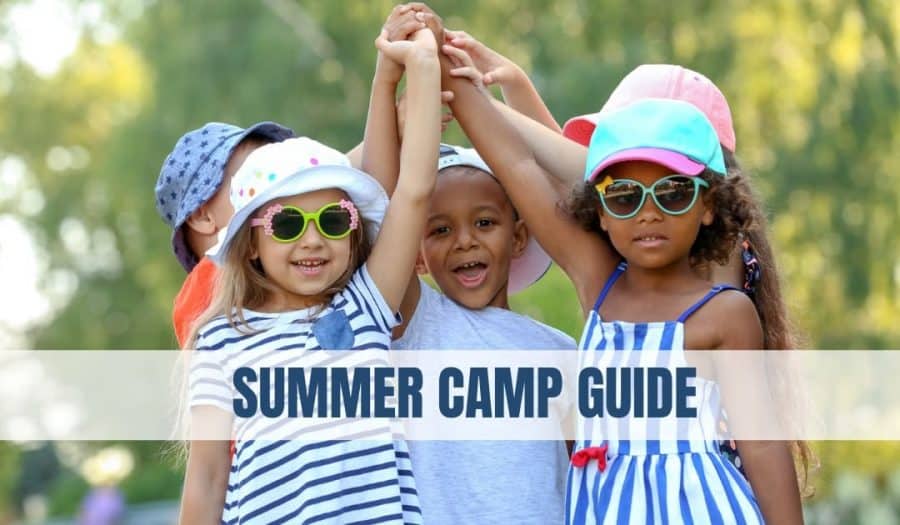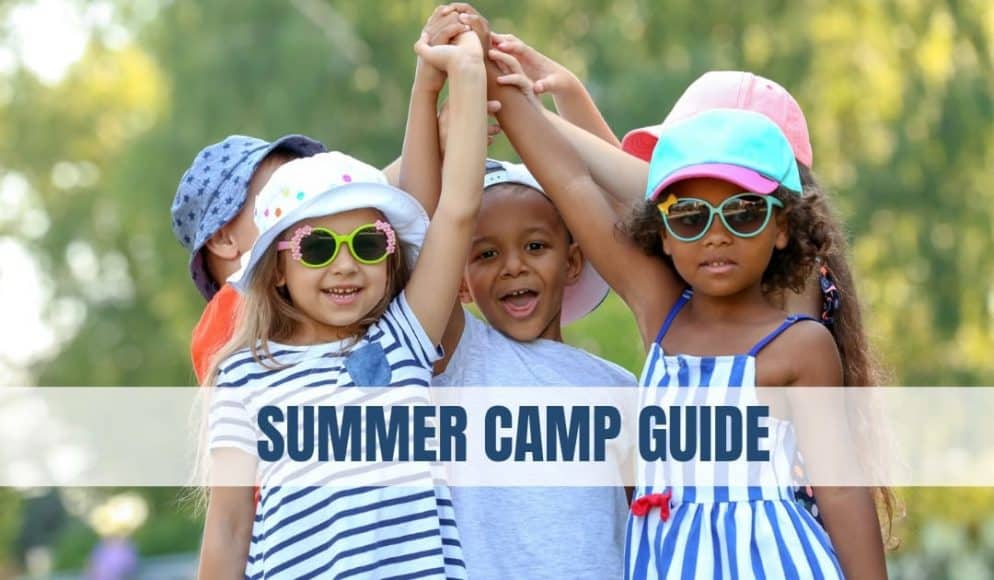 Do you know of any Cincinnati Summer Camps that we don't have on our list? Shoot us an email.
Featured Summer Camps in Cincinnati
Great Parks of Hamilton County Summer Day Camp
Location: Hamilton County Parks throughout Cincinnati
Children ages 2-17 can take part in summer camps focused on nature, adventure, farm life and horseback riding. Camps are held in various Great Parks across the Cincinnati area including Sharon Woods, Winton Woods, Miami Whitewater and Lake Isabella. All camps are drop-off, unless otherwise indicated.
More Cincinnati Summer Camps
Art Workshop Summer Camp
Location: 3130 Wasson Road, Cincinnati, Ohio 45209
This is a place for kids to create and explore all aspects of art, to exercise their imaginations and generate ideas. Kids create their Own World, Wizards or Pet, make their own masterpieces with Drawing, Painting, Clay and Pottery Wheel. Every week is some thing new and exciting.
Website
---
Children's Theatre of Cincinnati – Summer Camp
Location: 4015 Red Bank Road, Cincinnati, Ohio 45227
Join The Children's Theatre of Cincinnati for our one-week-long, themed summer camps! Show off your talent at the end of week performance. No audition required.
Website
---
Cincinnati Ballet Kids Dance Camp
Location: 1555 Central Parkway, Cincinnati, Ohio 45214
Cincinnati Ballet is your ticket to summer adventure! Young dancers will take a tour of timeless fairy tales during Storybook Summer. The Wizard of Oz, Cinderella, and The Little Mermaid come to life, so too will your student's imagination in a dance-themed adventure they won't soon forget!
Website
---
Cincinnati Museum Center Summer Camps
Locations: Cincinnati Museum Center, Cincinnati Observatory, Blue Ash Rec Center, Villa Madonna Academy, Cincinnati Hills Christian Academy
Explore science, technology, history and the arts through creative activities and games at Cincinnati Museum Center's fun and educational Museum Camps. Whether there's a day or a week off from school, there's a camp for that.
Website
---
Cincinnati Parks' 2020 Summer Day Camps
Location: Various Cincinnati Parks locations
Economical, educational & fun! Camps include daily hikes, games, live animal encounters, experiments and make & take projects to keep campers active all day.
Website
---
Cincinnati Recreation Commission's CAMP CRC
Location: Various locations throughout Cincinnati
Cincinnati Recreation Commission's CAMP CRC Summer Day Camps are offered at many CRC recreation centers throughout the city. Campers enjoy fun weekly themes in a safe, friendly environment all summer long. Themed activities include trips and outings, arts and crafts, swim lessons and pool time, outdoor play and sports.
Website
---
Cincinnati Reds Baseball and Softball Camps
Location: Various locations throughout Greater Cincinnati
Kids will come to camp that have never played ball before and kids will come to camp that may someday play at Great American Ball Park. Camps are a mix of one part competition, two parts fun, one part friend building and five parts instruction. A camp concoction that is magical with positive reinforcement and encouragement.
Website
---
Cincinnati Zoo Summer Camps
Location: 3400 Vine Street, Cincinnati, Ohio 45220
Need a plan for school break? There's so much to do at the Cincinnati Zoo! If you are looking for a fun, safe, and educational camp, the Zoo's got it! All Zoo Camps are age-appropriate and are guaranteed to be a WILD time.
Website
---
Clifton Cultural Arts Center – Summer Camps
Location: 2728 Short Vine Street, Cincinnati Ohio 45219
Clifton Cultural Arts Center presents a brand-new slate of exciting summer camps. You'll have the opportunity to dream up a new creature, explore an ancient civilization, make your own masterpiece, and strum out your favorite tunes!
Website
---
Classroom Antics Summer Tech Camps
Location: Various locations throughout Greater Cincinnati
Offering multiple weeks of exciting STEM-focused summer camps throughout the Cincinnati area for kids and teens ages 7-13.
Website
---
Drake Planetarium Summer Camps
Location: 2020 Sherman Ave, Cincinnati, Ohio 45212
Programs combine science, technology, engineering, and math in ways that encourage kids to actively discover and examine concepts for themselves. Drake Planetarium inspires a lifelong passion for learning and teach kids creative problem-solving skills, teamwork, persistence, and follow-through in a fun learning environment.
Website
---
Fitton Center for Creative Arts Summer Camp
Location: 101 S Monument Ave., Hamilton, Ohio 45011
Grow. Become. Shine. Bring the arts out of you by bringing them to you. Kids don't receive art time at school. Get them into a structured art environment to give them that exposure.
Website
---
Gorman Heritage Farm Summer Camp
Location: 10052 Reading Road, Evendale, Ohio 45241
Camp activities include: interacting with barnyard animals, exploring the woods, garden fun, games, hiking, crafts, music and more. Special themed camps for wilderness, art, cooking & science. You will never want to leave!
Website
---
Greenacres 2020 Summer Program
Location: varies by camp
Join fellow campers for 600 acres of adventure! It is during Greenacres summer season that campers can further explore their areas of interest whether it be horseback riding, music, fishing, hiking, creating works of art or learning secrets of the farm. Visit www.green-acres.org to view our 2019 Summer Fun Guide and to register for camp. For more information please call (513) 898-3262 or email camp@green-acres.org.
Website
---
iD Tech STEM Summer Camps
Location: Xavier University
iD Tech is the world leader in summer STEM education, with over 400,000 alumni and 20+ years of experience. Programs for ages 7-19 are held at 150 prestigious campuses in the USA, Europe, and Asia, including Stanford, NYU, HKU, and University of Cambridge.
Website
---
Kids First Sports Center Camp-A-Palooza
Location: 7900 East Kemper Road, Cincinnati, Ohio 45249
CAMP-A-PALOOZA is Greater Cincinnati's most talked about summer camp experience! Why? Four words: Kids First Sports Center. . .108,000 square feet of kids sports heaven! Imagine a summer camp taking place in the country's largest children's activity center with exceptional instruction in the most popular children's recreational pursuits.
Website
---
MumLuft&Co. Dance Camp
Location: 2020 info TBD
A full-day camp that teaches children to move creatively, cooperatively, and confidently! Children will learn dance, make props and "scenery" to accompany their dances, and prepare for a Friday afternoon performance for parents!
Website
---
Royal Theatre Company / Children's Theatre of Mason Summer Camps
Location: 308 West Main St., Mason, Ohio 45040
Royal Theatre Company, home to Childrens Theatre of Mason, exposes children to all aspects of theatrical production and help them develop an appreciation for the performing arts. By providing top quality Directors, Production Crew Members and Instructors, RTC is able to help children learn valuable skills, build their confidence, and take part in experiences that they will always treasure.
Website
---
School of Rock of Mason Music Camps
Location: 55 Reading Rd #1, Mason, Ohio 45040
School of Rock Mason, where students learn to rock their worlds. School of Rock isn't just about creating killer musicians with a lasting love for all things rock. Camps help advance musical skills, build confidence, create great friendships – and are just a blast!
Website
---
Summer Camp WAVE at Newport Aquarium
Location: One Aquarium Way, Newport, Kentucky 41071
Camp WAVE! Camp WAVE is a week long day camp experience for children entering grades K-8. Camp WAVE is the only camp around where campers have the chance to meet sharks, penguins, and sting rays up close while exploring the aquatic wonders around us. From uncovering creatures of Cincinnati's ancient seas to learning about international efforts to conserves endangered species, there's something for every this year at Camp WAVE!
Website
---
Taft Museum of Art Day Camp
Location: 316 Pike Street, Cincinnati, Ohio 45202
Get creative at the Taft this summer! Whether you're thinking about becoming an artist or just like to have fun creating art, the small classes and experienced teachers will make this a summer to remember.
Website
---
West Chester Academy of Music and Dance Summer Camps
Location: 8107 Market Place Dr., West Chester, Ohio 45069
Choose from music, dance, art, and gymnastics. Camps are filled with artistic learning, crafts, a snack, character building, and more with a Special Performance the last day of each camp.
Website
---
Wyoming Fine Arts Center Summer Camps
Location: 322 Wyoming Avenue, Wyoming, Ohio 45215
Over the course of the summer, the Center offers a wide variety of art and music camps in addition to regular classes and lessons in music, art and dance. Choose from over 40 summer camps.
Website
---
YMCA of Greater Cincinnati Summer Camps
Location: Various YMCA locations throughout Greater Cincinnati
Campers are able to explore creativity, teamwork and leadership in a wide range of physically active programs that influence lifelong healthy living. Camper build an interest in community with experiences in local and global cultures, where campers gain an appreciation for others different from themselves.
Website