Looking for a unique space for your next party or gathering in Cincinnati? These restaurants, breweries, and wineries offer party rooms that are perfect for your next gathering.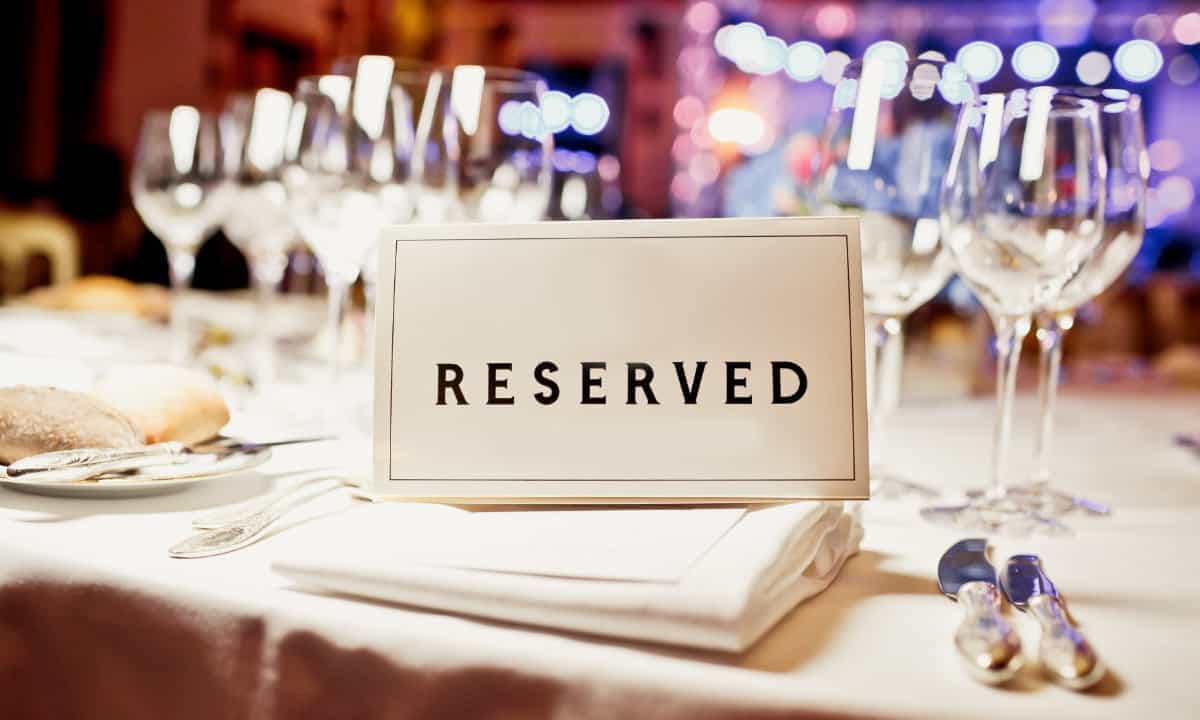 Whether it's a holiday get together, a birthday party, graduation, a bridal shower, or just a night out with lots of friends, these Cincinnati restaurants with party rooms are here to make your event special!
Contact the business directly for arrangements, reservations, and availability. Look for a link with each listing.
Locations are listed in alphabetical order and include both Cincinnati and Northern Kentucky locations.
Private Dining and Party Rooms at Greater Cincinnati Restaurants
Alcove is a new bar + restaurant concept from the fine folks at MadTree Brewing. Located on Vine Street in Over the Rhine, this spot has lots of unique spaces for gathering. They have two private event spaces – The Gathering Room will hold upwards of 80 people and The Loft (third floor) will accomodate 120 seated guests, 200 standing.
Alcove is located at 1410 Vine Street, Cincinnati, OH 45202
Learn more about their private event space here
Bouquet Restaurant, a restaurant that supports local and sustainable farming, is located in Covington, Ky. They offer the entire second floor for rentals of private parties (capacity of 45 seated guests and up to 65 for a standing cocktail party). They also have a smaller private dining room that can host up to 14 guests.
Bouquet is located at 519 Main Street, Covington, Ky 41011
Learn more about their offering here.
Cozy's Cafe and Pub offers gourmet food with a twist with their farm-to-table cooking. This Liberty Township spot can host your gathering at their Cozy's Cottage (farmhouse dining rooms) or Cozy's Cafe and Pub (industrial style).
Cozy's is located at 6440 Cin-Day Road, Liberty Twp., Ohio 45044
Get started here.
deSha's American Tavern has 7 unique private and semi-private optionsfor you. Choose from Nicholson's Room (private, 50 seated), the Rookwood Room (private, 24 seated), the Hearth Room (semi-private, seats up to 50), The Grille (private with 25′ bar, 90 seated), The Atrium (semi-private, seats 54), The Polo Bar (private, seats 30), and The Polo Pation (an add-on to the Polo Bar when weather permits).
deSha's is located at 11320 Montgomery Rd., Cincinnati, Ohio 45249
Details here.
Ferrari's Little Italy offers two private dining rooms for your special occasion. One room event has a fireplace! The rooms can hold 40-70 depending on your room. Ferrari's offers family style dining for your private party or event.
Ferrari's is located at 7677 Goff Terrace, Madeira, Ohio 45243
Learn more here.
Keystone Bar and Grill has multiple locations with private spaces. The Covington, Ky location offers the Elsinore Room, a more secluded feel that seats up to 30 seated guests, 40 standing. The Clifton location invites you to book their Front Bar and/or Left Wing,a semi-private space for 36 seated guests or 50 people standing.
Keystone has mutliple locations.
Get the scoop on their offerings here.
Laslo's Iron Skillet has event space for 10-80 guests. They have a private room on the second floor and their site says: "NO ROOM FEE incurred as long as you eat and drink with us. Room is available for hourly rental fee."
Laslo's Iron Skillet is located at 1020 Ohio Pike, Cincinnati, Ohio 45245
See the menu and get the info here.
LouVino is a restaurant and wine bar with two private event spaces at their Cincinnati location. The Cellar is located downstairs and can can seat up to 40 guests comfortably. The Champagne Room is located on the first floor and can seat up to 14 people comfortably.
LouVino is located at 1142 Main St., Cincinnati, Ohio 45202
Details here
Lucius Q combines a gorgeous space with amazing BBQ. You can book The Mezz for rehearsal dinners, birthday parties, networking events, and corporate retreats. Their mezzanine currently seats 60 and includes widescreen TVs and a view of Over-the-Rhine through our two-story garage door.
Lucius Q is located at 1131 Broadway, Cincinnati, Ohio 45202
Find out more here.
Moerlein Lager House is a locally owned upscale casual dining experience on the banks of the Ohio River (downtown). Their rental spaces include The Beer Baron Hall (two walls of windows overlooking the river, can host a large group or be separated for a smaller event), the John Hauck Room (an intimate space with wall of floor to ceiling windows), or Community Tables (seats 24 guests at 3 high top tables).
Moerlein Lager House is located at 115 Joe Nuxall Way, Cincinnati, Ohio 45202
Learn more about their private dining options here
Nicholson's Pub offers two charming private dining options – The Hearth Room (up to 30 seated) and the Garden Room (up to 48 guests with a private patio). You can also reserve the entire Horse and Barrel Bourbon Bar (next door to Nicholson's).
Nicholson's is located across from the Aronoff Center downtown, 625 Walnut Street, Cincinnati, Ohio 45202
Find out more here.
Otto's serves up American and Southern inspired fare in the heart of Covington's Mainstrasse. They offer a beautiful private dining room.
Otto's is located at 521 Main Street, Covington, Ky
Get started with your plans here
RJ Cinema Distillery and Taproom is more than just a cinema! They offer a full menu and reserved tables in the taproom for up to 40. You can also reserve the entire taproom (50-120 guests) or even an entire theater. If you're planning to visit in the winter, they've recently added an ice rink and it's right next to Jungle Jim's Eastgate!
RJ Cinema is located at 4550 Eastgate South Dr., Cincinnati, Ohio 45245
Get the scoop here.
Sorrento's Italian Joint in Norwood has two newly furnished private party rooms that can accomodate up to 25 people in each room plus an outdoor patio with plenty of space, full bar, and bocce ball court. Need more room? Their dining area can hold up to 80 people as well.
Don't need an entire room? Their site says they cann accomodate parties of 6-80 for the holidays!
Sorrento's Norwood is located at 5143 Montgomery Rd., Cincinnati, Ohio 45212
Rental space and reservation info can be found here.
Sotto, a charming Italian spot downtown, offers private dining spaces for events. During dinner (Monday-Sunday), you can book space for up to 12 guests maximum. Don't miss the donuts… trust me!
Sotto is located at 118 East Sixth Street, Cincinnati, Ohio 45202
Start your plans here
Taft's Ale House is a gorgeous 3 story space that's located in a renovated church in Over the Rhine (downtown Cincinnati). Choose from the Bell Tower (intimate space that seats up to 12), the Mezzanine Lounge (adjacent to the bar, 20-50 guests), the North Mezzanine (top floor, full seating for a large party, seats 36 guests and 100+ standing), the South Mezzanine (seats 30 guests, 50 standing). The Library, a semi-private space that seats 24 guests (40 standing guests), is located adjacent to the Main Beer Hall. They also have a tap room that is separate from the main restaurant and bars.
Taft's Ale House is located at 1429 Race Street, Cincinnati, Ohio 45202
Rental space info can be found here
Tano Bistro offers private dining space at their Loveland restaurant. Their second floor dining space can be used as two smaller rooms or combined into a larger space. They can accomodate up to 75 guests.
Tano Bistro (Loveland) is located at 204 W. Loveland Ave., Loveland, Ohio 45140
Find more information here.
Taste of Belgium has a variety of private spaces. Host your next meeting, celebration or event Belgian-style at your favorite Taste of Belgium bistro location. They offer private and semi-private spaces for smaller parties and bistro take-overs for larger events.
Taste of Belgium (locally owned) has multiple locations including Rookwood, The Banks, Over the Rhine, Crestview Hills, Kenwood, Clifton, Mason, and Findlay Market.
Get started with your reservations here
The Standard, a Covington restaurant located in a 1930's garage, doesn't have a lot of details about event space BUT this one just has to be included as it's such a fun spot. They do have a Facebook post that says, "Book Your Private Event at The Standard". That's all we know 🙂
The Standard is located at 434 Main Street, Covington, Ky 41011
Here's the Facebook post with contact info.
Via Vite, an authentic Italian dining experience in the heart of downtown Cincinnati, offers private dining spaces. They offer The Fountain Room and the Vine Street Room (both have capacity of 16-20), the Middle Room and Private Bar (capacity of 30-40), the Outdoor Terrace (capacity of 56 seated and up to 100 standing), and the Open Air Piazza Bar (capacity of 28 seated and 45-50 standing).
Via Vite is located at 520 Vine Street, Cincinnati, Ohio 45202
Find all the details here.
Walt's Hitching Post, perhaps best known for their delicious ribs complemented by Walt's signature secret sauce, offers private party space. Whether you are hosting a business meeting, wedding, rehearsal dinner, holiday party or intimate dining event, Walt's has four private dining areas to make your occasion one to remember.
Walt's Hitching Post is located at 3300 Madison Pike, Ft. Wright, Ky 41017
More information on event planning here
Private Space & Party Rooms at Greater Cincinnati Taprooms, Bars, and Wineries
1215 Wine Bar and Coffee Lab in Over-the-Rhine is offers an intimate space for parties, happy hours, fundraisers, and more. They can host up to 50 people.
Find the info here
Braxton Brewing Co. offers two unique spaces at their Covington, Ky location. The Loft is a larger space at the Covington Taproom and it can host up to 170 people for a seated event (up to 275 for a cocktail party). The Garage (also at the Covington Taproom) is a section of the main taproom that can be closed off by pulling down the large garage door. The capacity is 48 seated and 65 standing.
Braxton Brewing is located at 27 W. 7th Street, Covington, Ky 41011
Get all the info here
MadTree Brewing Co. currently offers two unique spaces to choose from. With over 8000 combined square feet of space, there's got to be something for everyone here! The Barrel Room is an industrial warehouse space that houses equipment used for the barrel-aging program. This space is perfect for hosting large scale meetings or wedding receptions from 100 to 350 people. The Oakley Room provides you and your guests the experience of a craft brewery in a private setting. This space boasts versatility — perfect for hosting an intimate rehearsal dinner for 35 guests or a corporate cocktail reception for 140.
See also: Alcove by MadTree Brewing – info above
MadTree Brewing Co. is located at 3301 Madison Rd., Cincinnati, Ohio 45209
Get more info on their space here.
March First Brewing is a great gathering space. They have a variety of rooms for your private event, accomodating your party of 10-100 guests. They have a large Brewhouse room in the rear of our building with an attached patio, their medium sized Voltage Vodka Room and their more intimate Sycamore Room with plush chairs and a darker, more chill mood.
March First Brewing is located at 7885 E. Kemper Rd., Cincinnati, Ohio 45249
Find all the info here
New Riff Distillery has a wonderful Northern Kentucky event space. The Tower Room, located at this family owned distillery, is perfect for meetings, events, weddings, and more. Rentals are for a 4-hour period and include free parking, dishware, glassware, flatware and furnishings for up to 90 guests.
New Riff Distillery is located at 24 Distillery Way, Newport, KY 41073
Get information about their offerings here.
Love our breweries? Dont' miss our 57 Cincinnati Breweries to Visit in and Around the City list!
Fermentorium by Nine Giant has a relatively new space for your Cincinnati party room needs – The Fermentorium. The event space comfortably holds up to 40 people seated or closer to 60 for cocktailing. That award winning Nine Giant kitchen also has all the catering capabilities you could want.
The Fermentorium is located at 6111 Ridge Ave., Cincinnati, Ohio 45213
Learn more here
Pins Mechanical Co is located in OTR and features duckpin bowling, all sorts of old school games, ping pong, and more (read more about them here). They offer a variety of space options (based on 20 or more). Events are booked during regular business hours Sun-Thur. They can only accommodate Friday/Saturday events that conclude by 7 p.m.
Pins Mechanical Co is located at 1124 Main Street, Cincinnati, Ohio 45202
Get the scoop here
Queen City Radio offers 7500 square feet of indoor and outdoor private event space. When the weather is right, you can book their upper patio (outdoor space) in full or half capacity (75-100 people with standing room). They also have an indoor conference room (capacity: 10), The Living Room (capacity: 35), and The Mezzanine (capacity: 30-50 with standing room).
QCR is located at 222 W. 12th Street, Cincinnati, Ohio 45202
Private event info here
Revel OTR Urban Winery is a boutique winery with a full bar and event space. Their available space is dependant on the day of the week. Events that will happen on Wednesday through Sunday will have the entire 2nd floor. Monday and Tuesday events can rent out the entire building (2 stories).
Revel Urban Winery is located at 111 E. 12th Street, Cincinnati, Ohio 45202
Get the details on their event space offerings here.
The Roosevelt Room is a bar-only concept located at Liberty Center. Complete with its own fully stocked bar, bartender, stage, and disco ball, their "Teddy's Hall" is perfect for groups of 15-30 guests! The Roosevelt Room offers catering from Keystone Bar & Grill.
The Roosevelt Room is located at 7500 Bales Street, #A-104 Liberty Township, OH 45069
Find the details here
The Skeleton Root is an urban winery located in Over the Rhine. This working winery is housed in a historic OTR warehouse. Their rustic and industrial surroundings will provide a beautiful space for your meeting or party.
They can support up to 100 people maximum with smaller groups welcome too.
The Skeleton Root is located at 38 West McMicken Ave., Cincinnati, Ohio 45202
Get more info on their event space here.
Taft's Brewpourium is owned by the same folks who own the Taft's Ale House but this is a separate location. Taft's Brewpourium Cincinnati offers a funky, relaxed warehouse atmosphere in Spring Grove Village, just north of downtown Cincinnati, featuring New Haven style pizza and hand-crafted beer. You can reserve the Barrel Space, a semi-private space in the taproom (capacity of 40 seated, 60 standing).
Taft's Brewporium Cincinnati is located at 4831 Spring Grove Ave., Cincinnati, Ohio 45232
Get the details on the Barrel Space here
Top of the Park is the rooftop venue located in the Phelps Building in downtown Cincinnati. Providing beautiful views of the city, they host corporate events and social functions in the flexible 5000 square feet of space.
Top of the Park is located at 506 East 4th Street, Cincinnati, Ohio 45202
Get more info here.