School has started (for most of us anyway) and fall is right around the corner…. leaving us just a few more days of summer fun in Cincinnati.
I don't know about you but summer seemed to come and go in the blink of an eye this year! And here we are, getting ready to welcome fall already.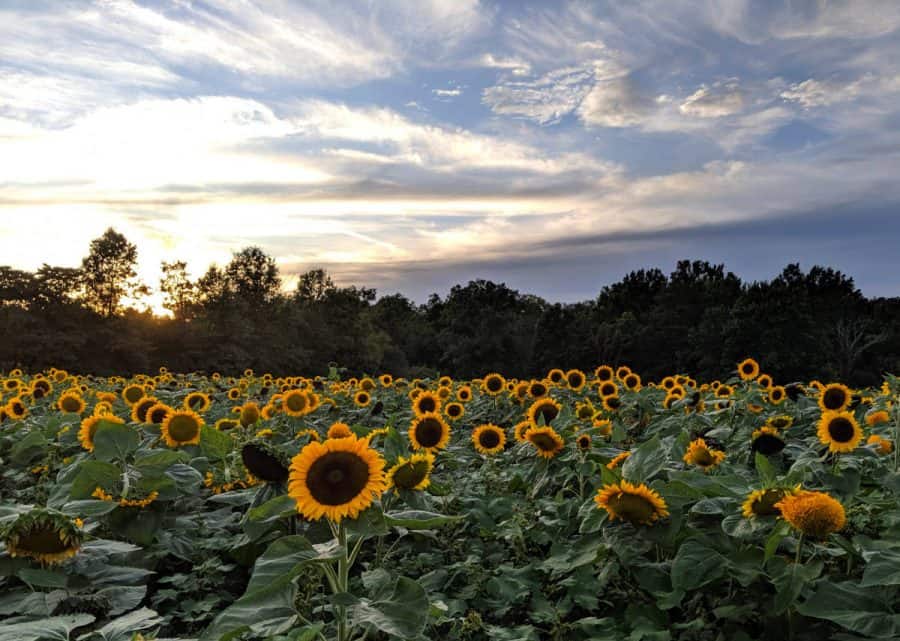 We still have a bit of time left to get out there and enjoy some summer fun while the sun is shining into the late evening and shorts weather is still upon us. So let's get a few more summer adventures in, shall we?
---
Sunflower fields are in bloom!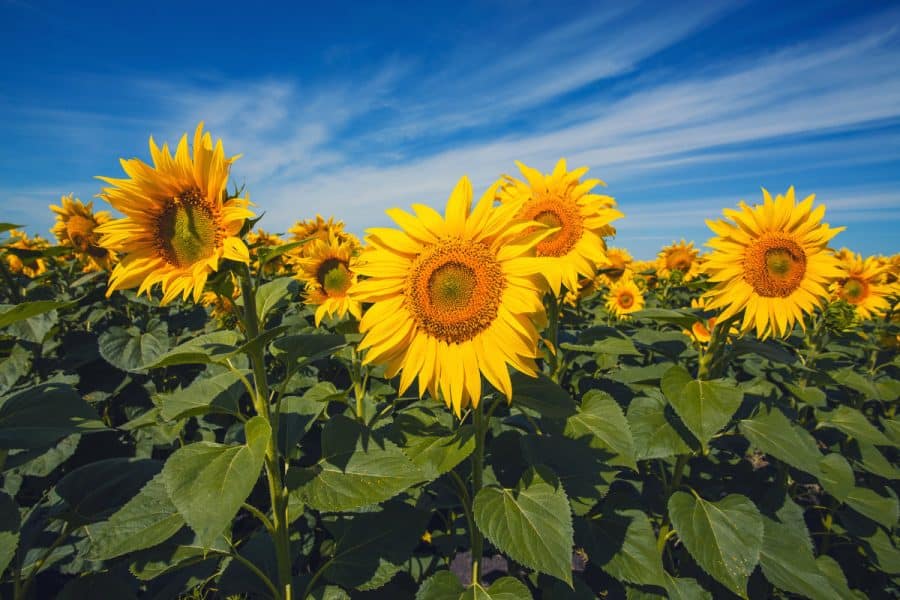 There are lots of local sunflower fields that are in bloom towards the end of August into September (and beyond). Be sure to take your camera and get ready for some stunning pictures. Be sure to check out our 8 Best Sunflower Fields in Cincinnati to find one that's currently in bloom.
---
Head out for a night under the stars!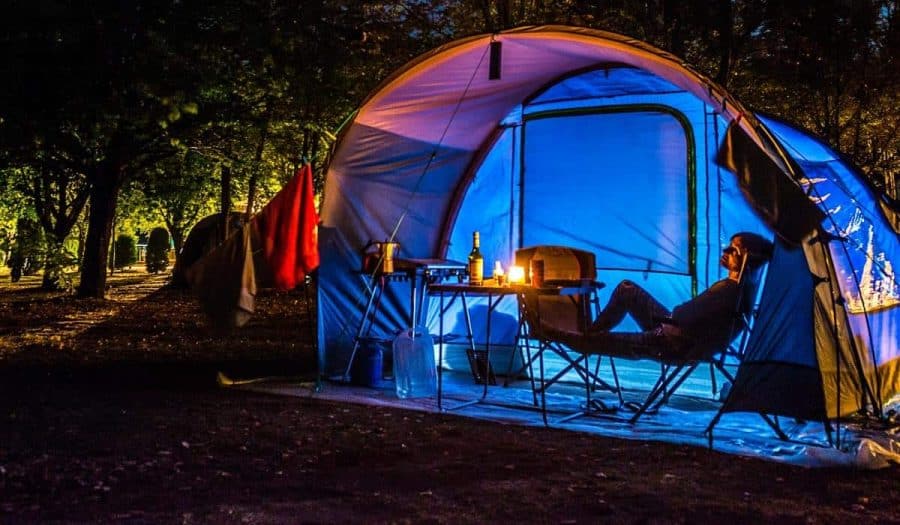 Book just one more night full of s'mores, campfire songs, and sleeping under the stars when you at one of our nearby campgrounds. Cincinnati has some of THE BEST parks and we have lots of campgrounds to choose from. Don't miss our list of some of our favorite local places to camp.
---
Get up close and personal with the kangaroos at The Cincinnati Zoo's exhibit – Roo Valley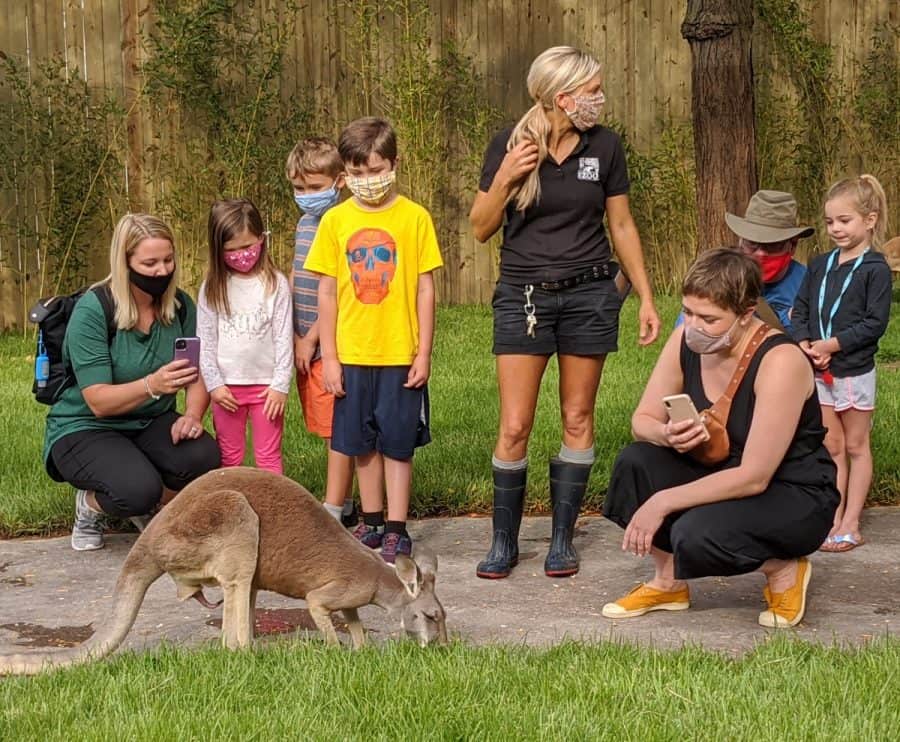 The Zoo opened its exhibit – Roo Valley in 2020. Have you been yet? The kangaroos are free to explore the area right along with you. And you will, of course, have the whole zoo to explore… you might even get to see Fiona, everyone's favorite hippo.
---
Enjoy those last summer sunsets from a rooftop bar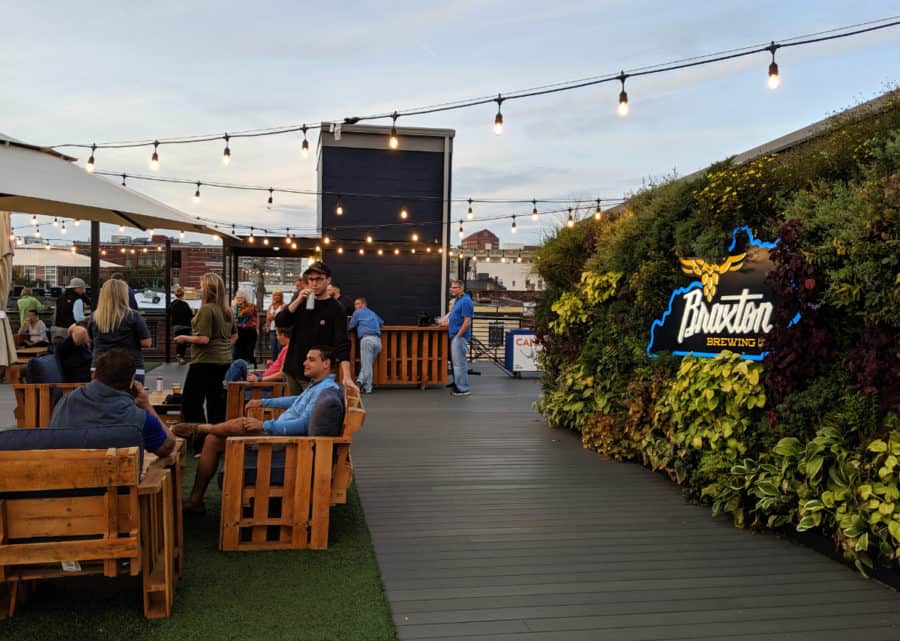 Enjoy a few cold adult beverages and toast the end of the longest spring break ever! Cincinnati has its fair share of great breweries (find that list here) and we are also lucky to also have some many great rooftop bars. Be sure to check out our 15 Rooftop Bars You Definitely Need to Visit for some great suggestions.
---
Catch a fun flick at the Drive-In!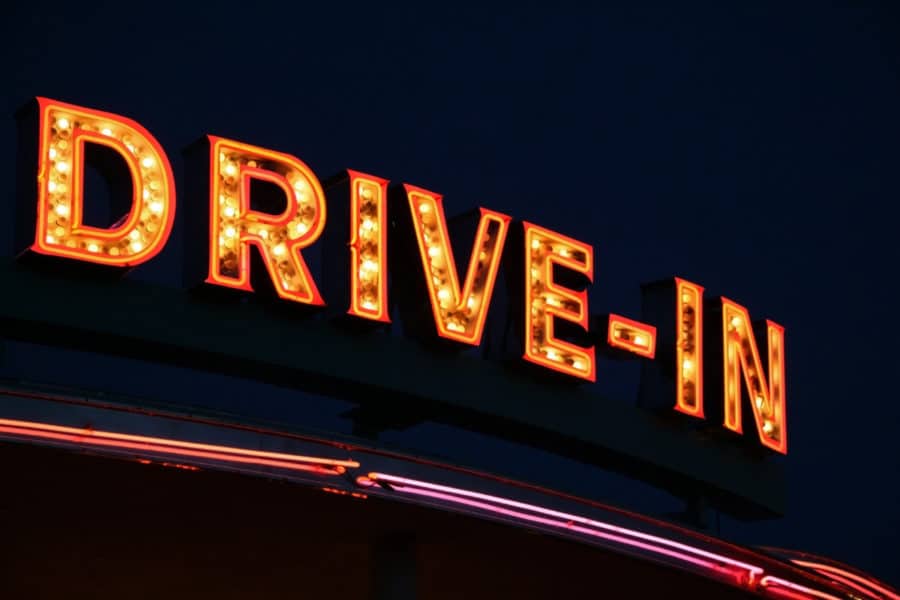 What's old is new again! Pack up the car and head out for a movie under the stars. We have four different drive-in theaters with an hour or so from Cincinnati.
---
Enjoy a few more days out on the water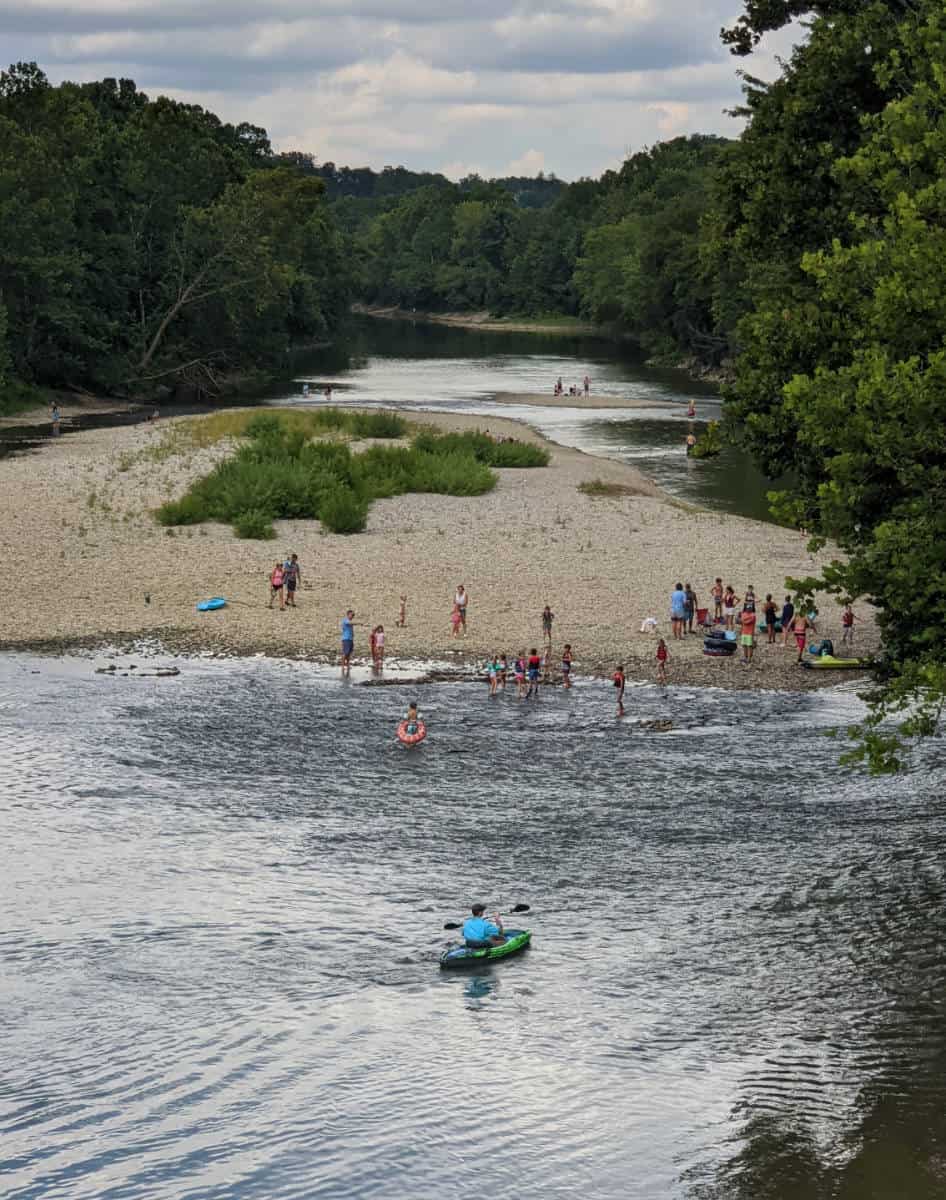 Cooler weather will be here before you know it. Enjoy some time on the water while you can! Whether it's kayaking on the Little Miami (pictured above) or canoeing in a nearby lake, there are lots of ways to have some fun in the sun! Check out our list of spots for Canoeing and Kayaking here.
---
Visit a new park (or two)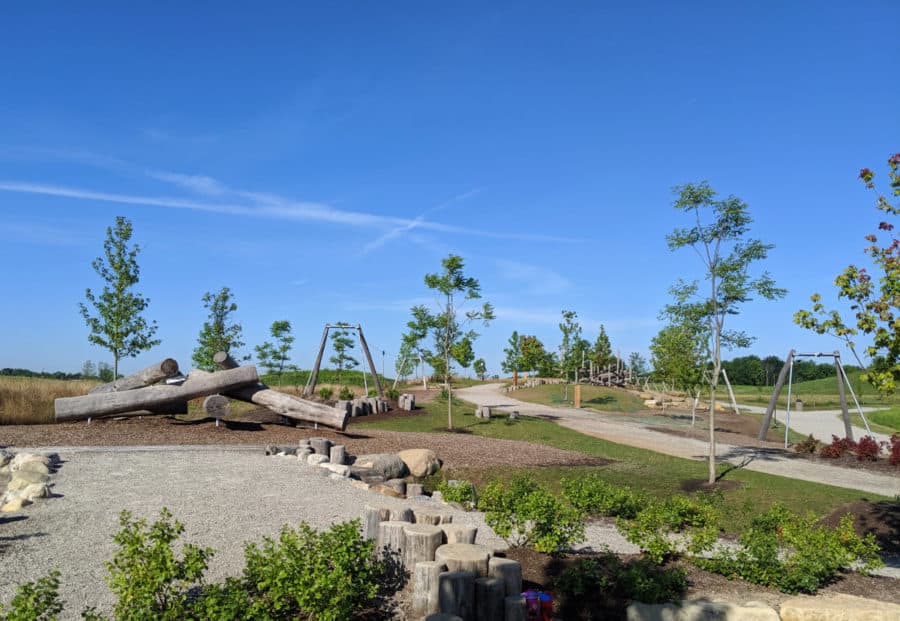 There's a lot of outdoor exploring to do in Cincinnati! And we have some of the greatest park districts around! Walk the trails, get some biking in, enjoy the summer air – it's all out there and waiting for you. We have so many great suggestions for you – check out our 15+ of our Favorite Parks list to get started. Or take a walk along the Ohio River as you explore Our Favorite Cincinnati Parks Along the Ohio River.
---
Get INTO the water when you go creeking!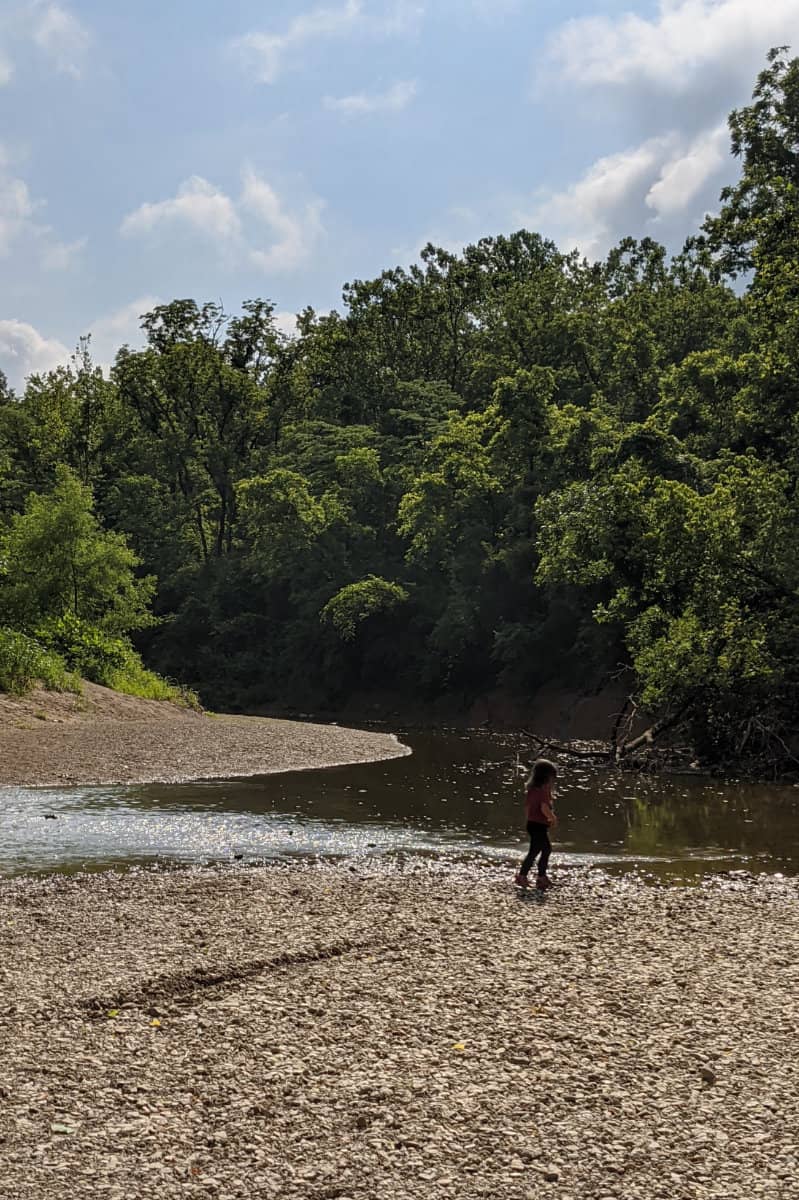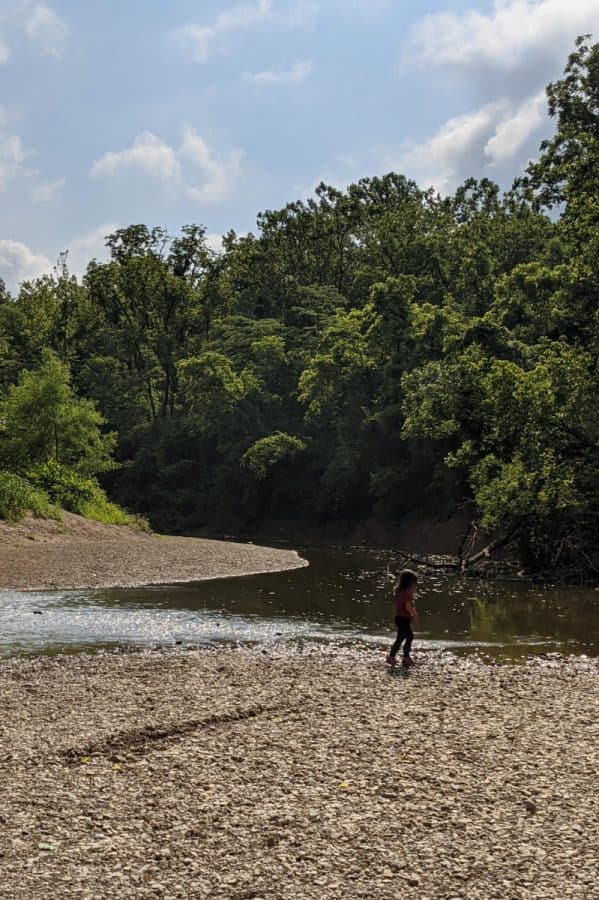 Take the kids and explore some of the numerous spots for creeking. There are plenty of spots to go creeking in and around Cincinnati… sure to make you wish you had a few more weeks of summer!
---
Hit up one more Creamy Whip before the season ends!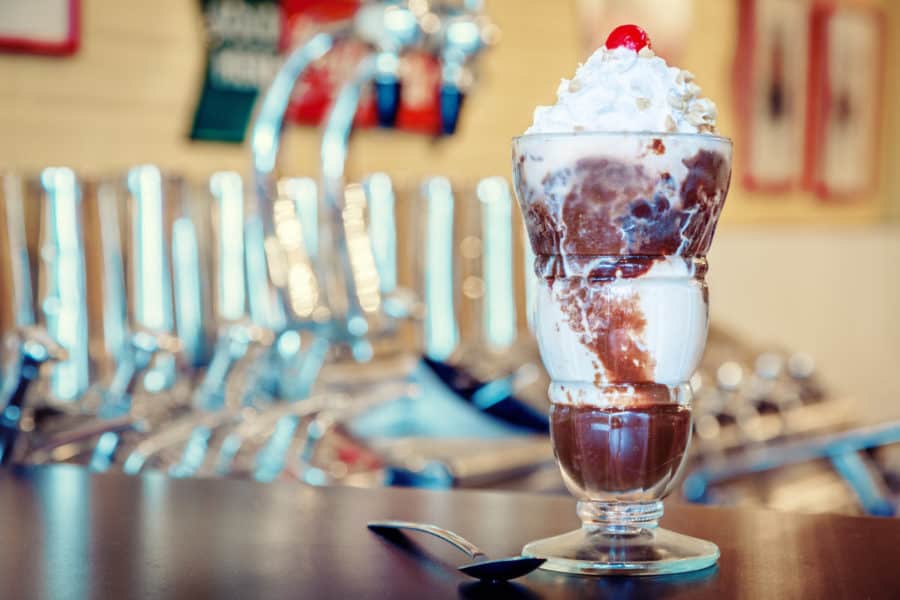 Bid summer farewell by hitting up a new-to-you Creamy Whip before they close for the season.
With 25+ options in town, you're sure to find one on our list of Ice Cream Shops that you haven't visited yet!
---
Enjoy an outdoor performance to wrap up the season
You still have time to catch a few performances of Shakespeare in the Park this summer.The Kentucky Symphony Orchestra will wrap up their Summer Series with an outdoor performance on Sept. 4.