November in Cincinnati – it's one of my favorite times of year. There's so much to do here in town. From the openings of all the holiday shows and events to lights and pumpkins and pie!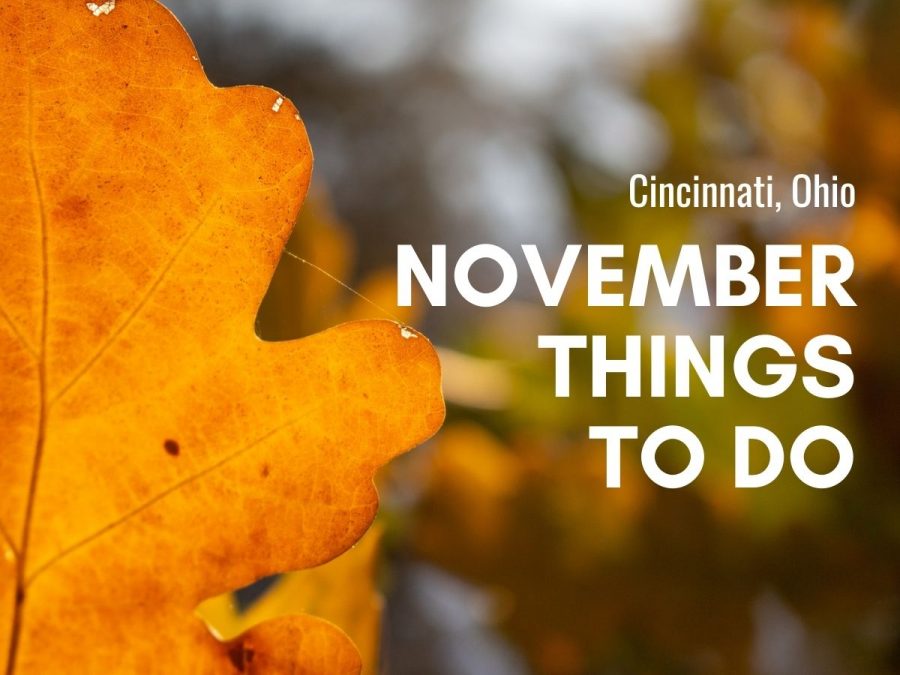 Enjoy this month long list of Things to Do in Cincinnati for the month of November:
Holiday Craft Shows are heating up for November! You're sure to find one you like in this list that goes from the beginning of November to the end!
Thanksgiving will be here before you know it! Want to lessen the work load this year? Check out our list of Thanksgiving Dinner To Go Options for Cincinnati for all the great TDay offerings from our local restaurants. You can order just your turkey OR the entire meal. Be sure to order early!
We have lots of seasonal shows and events opening in November:
Celestial Holiday at the Krohn Conservatory
Festival of Lights at the Cincinnati Zoo
New in 2022 – Deck the Y'Alls Lightfest
Lots of Drive Through Light Shows will be open for the season in November. November is a great time to see a light show as the lines/crowds are typically easier to manage. Don't miss:
Nights of Lights at Coney Island
Journey Borealis at Pyramid Hill Sculpture Park
Holiday in Lights (now at Armco Park)
Christmas Glow
and more!
Looking for something to do ON Thanksgiving Day? Check out the list of November 24 events (there are a surprising number of things to do!).
Make your plans for Thanksgiving Weekend Events with our list for Nov. 24 -27, 2022.
Make your plans to cut your own Christmas tree at any one of our Cincinnati area farms.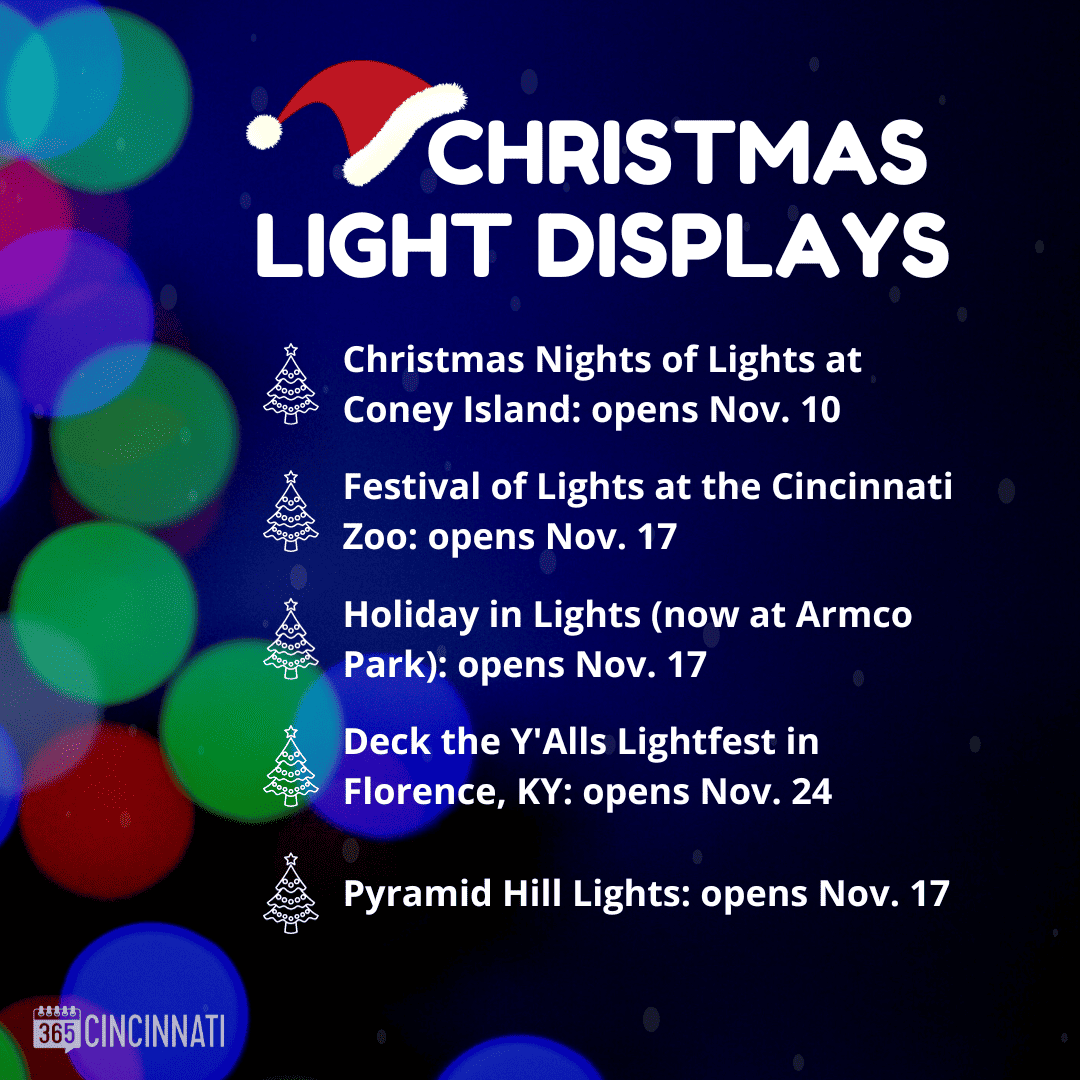 Nov. 4 through Nov. 6: See our Weekend Things to Do list here
Nov. 7-13: It's Pizza Week!
Nov. 12: Big Trees Hike at California Woods Nature Preserve, registration required
Nov. 12: Summit Park Ice Rink opens for the season
Nov. 13: Bengals Tie-Dye Extravaganza at MadTree Brewing, tickets required
November 18: Festival of Lights opens at The Cincinnati Zoo
Nov. 19: Autumn Forest Hike at LaBoiteaux Woods, registration required
Nov. 19-20: Rookwood Pottery's Holiday Open House
Nov. 25-27: See our list of Thanksgiving Weekend Events here