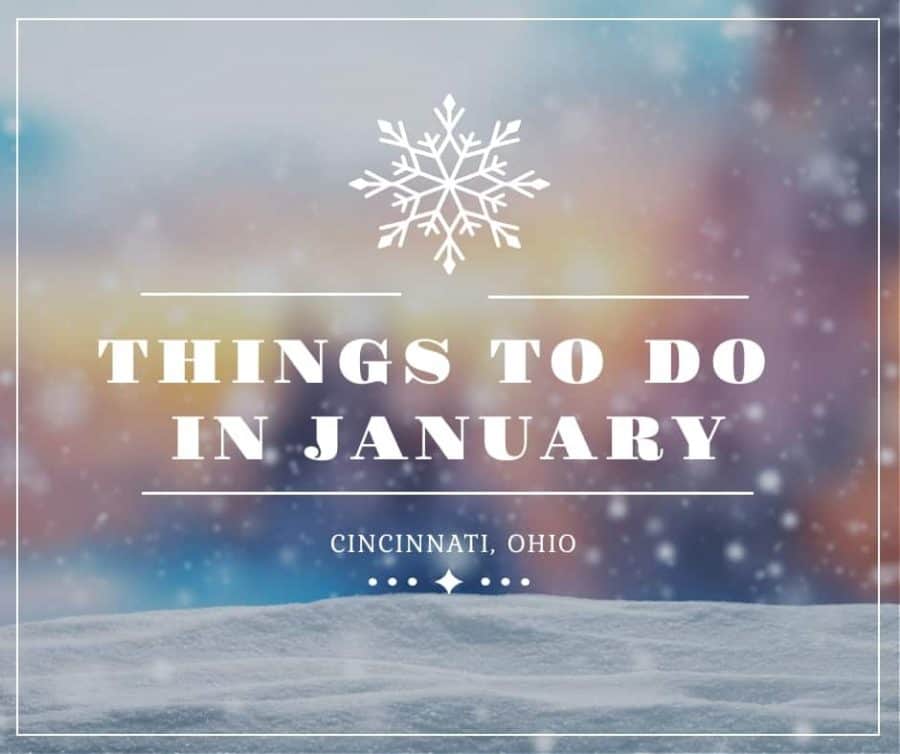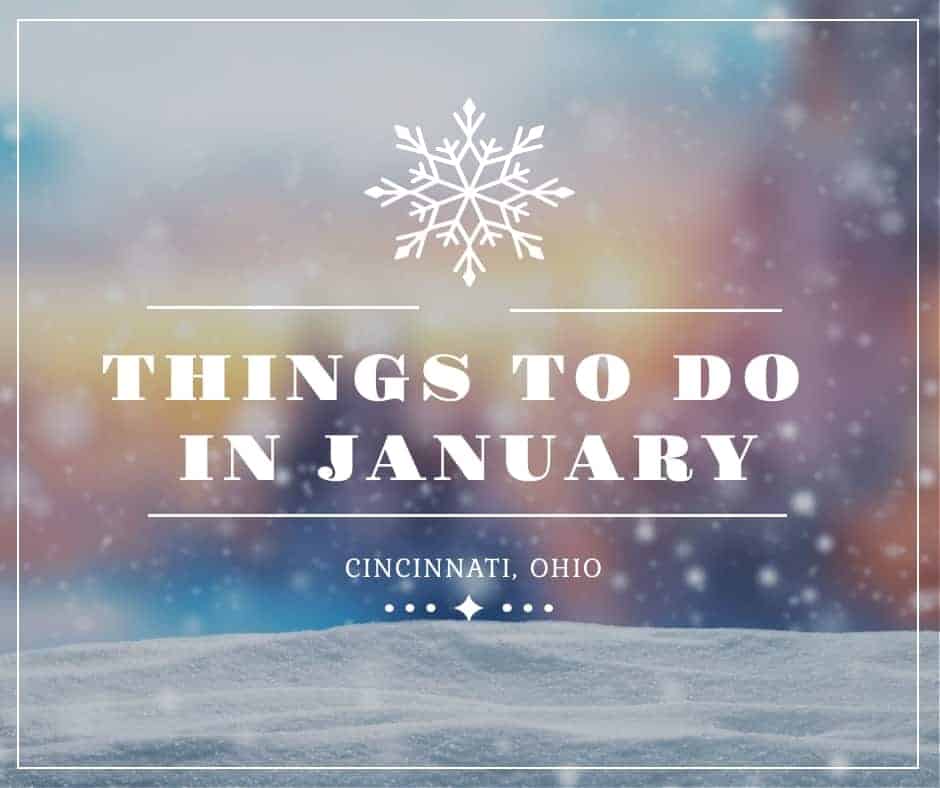 January 2-31 Penguin Days. Enjoy half priced admission every day! Every weekend, guests can watch penguins, polar bears and even elephants enjoy the winter weather in their own way during a variety of animal enrichment activities. Penguin Parades return in 2019! It must be below 50 degrees for the penguins to walk. See the Zoo's site (link above) for the Animal Encounters schedule.

January 4 Open Mic/Pizza Nite at Christian Moerlein! Delicious hand tossed artisan pizzas at prices you'll love. Great beers along with selected wines and spirits. Family friendly so bring the kids for an early night out.

January 4-5 Cyclones Hockey/ Throwback Weekend! The Cyclones most popular promotion is so nice, they are having it twice. Throwback Night features $10 tickets, $1 hot dogs, pizza, soda, and beer. Bring a new or slightly loved teddy bear to throw on the ice after the Cyclones First Goal.
January 10: House Party at the Taft Museum of Art – Game Night! Put on your favorite denim, gather your squad (and maybe that guy you know who's like, really good at Scrabble), and show off your skills in classic board games, What Do You Meme gallery tours, and more! Compete for prizes and bragging rights in group games and caption contests. DJ Nill will be spinning vinyl records from the '80s and '90s to set the mood. Make some '90s-rific Perler bead accessories to complete your outfit. Take a break from the gaming madness with our adult hot chocolate bar and light bites from a local food truck. Free admission. Reservations recommended.
January 11-13 Cincinnati Cavalcade of Customs. The annual KOI Cavalcade of Customs Car Show brings hundreds of the coolest custom cars, hotrods, motorcycles, trucks, and more to the floors of the Duke Energy Convention Center in downtown Cincinnati, OH.

January 11 Night of Stars, King Records Benefit Concert at the Woodward Theater.  Raising money for King Records, this concert will feature Ben Levin, Bob Margolin (Muddy Waters band), Philip Paul (King Records session drummer), Johnny Fink and many other top local and national musicians.

January 12 Winter Hike Series hosted by Great Parks of Hamilton County. With challenging hikes ranging from 4-5.5 miles that are held at different parks each week, it's the perfect time to come together with old friends and new friends alike. Sign up for one hike, several or the whole series!

January 12 Stabbed Things hosted by C&D Northside. Join artist of the month Kimberly Bryan as she shares her cross stitches! Stop in for Happy Hour specials before 8pm!

January 13 Chamber Music at the Taft Museum of Art. The 66th annual Chamber Music Series features both traditional and unexpected chamber ensembles. Performers are drawn from Cincinnati's diverse and talented roster of professional musicians. Free – reservations are required.
January 13 Rumpelstiltskin hosted by Madcap Puppets. Rose must spin straw into gold to save her father! With the help of a strange little creature, she does the impossible, but she could lose everything if she can't guess his name. This musical adaptation is sure to delight audiences of all ages!

January 13-27 Ice Skating Lessons with Cincinnati Skating School hosted by Fountain Square and The Cincinnati Skating School. Fountain Square is now offering FREE Ice Skating Lessons, courtesy of the Cincinnati Skating School. Classes are FREE with paid rink admission ($6) and skate rental ($4), but participants must sign-up in advance.
January 15 – 27: Fiddler on the Roof, presented by Broadway in Cincinnati.
A wonderful cast and a lavish orchestra tell this heartwarming story of fathers and daughters, husbands and wives, and the timeless traditions that define faith and family. Featuring the Broadway classics 'Tradition', 'If I Were a Rich Man', 'Sunrise, Sunset', 'Matchmaker, Matchmaker' and 'To Life', Fiddler on the Roof will introduce a new generation to this uplifting celebration that raises its cup to joy! To love! To life!
January 16: Museum Selfie Day. Around the globe, thousands of people will be pulling out their smartphones and showing the world their museum discoveries during National #MuseumSelfie Day.
January 19 The McCartney Project Live in Cincinnati, hosted by The McCartney Project. Make plans to attend the Redmoor for the first show of 2019, "The Wonder Of It All". They've mixed in some great new Paul McCartney, Wings and Beatles songs for the 2019 show.
January 20: Art on Vine returns to Rhinegeist. Up to 70 Local artists displaying and selling Fine Arts and Hand Made goods.
January 20 Cyclones Hockey/ Paw Patrol Matinee hosted by Indy Fuel and Cyclones Hockey. Paw Patrol is on a roll! Meet Marshall and Skye from Nickelodeon's Paw Patrol plus the Cyclones will wear special Paw Patrol inspired jerseys that will be auctioned off after the game.

January 18-27  62nd Annual Cincinnati Travel, Sports & Boat Show. Hosted by Cincinnati Travel, Sports & Boat Show. If outdoor recreational activities are your passion, be sure to explore the show's Adventure Sports area – find tips, trips and gear for kayaking, canoeing, rafting, paddleboarding, water sports, backpacking, winter sports, zip lines, rock climbing, off-road riding, spelunking, biking, adventure travel and more.

January 18-20  24th Annual Cincinnati Golf Show hosted by Cincinnati Golf Show. Winter may be in full swing, but it's the perfect time to gear up for golf! Start planning and prepping for the season now at the 24th annual Cincinnati Golf Show®, where you can talk with pros, get tips from experts and shop deals from equipment to clothing.
January 18-19: Icefest in Hamilton. IceFest is Hamilton's favorite winter, community event. It takes place around the Historic Butler County Courthouse and throughout downtown Hamilton every two years on the third weekend of January. While highlighting spectacular ice sculptures created by international and local carvers, IceFest provides a fun, free and family oriented winter weekend celebration attracting thousands of regional visitors and local residents.
January 18: Signs and Songs (featuring The Hot Magnolias) at American Sign Museum. Get transported to Bourbon Street with 2nd Lines, Jazz Funeral, Brass Band, Mardi Gra, NOLA Funk and so many other unique ingredients that blend together to create the New Orleans musical gumbo. Featuring CCM alumni, as well as seasoned Cincy music natives, they're the finest shake-yo'-tail-feather bunch of New Orleans beauties!
January 19 Barrel Aged Beer Fest at Jungle Jim's. Aged in bourbon, tequila, or rum barrels, barrel-aged beers are often deeply flavorful, nuanced, and intense. JJ's one-of-a-kind Barrel-Aged Beer Bash celebrates the art of barrel-aging by bringing together barrel-aged beers of all kinds. From light and funky, to sour and bright, to deep, dark, and roasty, there's something for everyone to try and enjoy!
January 20: Weather permitting, see the total lunar eclipse at the Cincinnati Observatory. The eclipse begins at 10:33pm when the shadow of the Earth first starts crossing the face of the Moon.  Then at 11:41pm, the Moon will be totally in the Earth's shadow and turn all sorts of colors.  Will the Moon turn eerie gray, pumpkin orange, or blood red?  You will have to see it for yourself! The program runs only under clear skies. It is canceled if cloudy.
January 20 Martin's Dream hosted by The Children's Theatre of Cincinnati. Watch as Dr. King tells the story of his life, from his childhood in the Deep South all the way to the steps of the Lincoln Memorial, where he delivered his famous "I Have a Dream" speech.  Created and performed by the talented and charismatic Deondra Kamau Means, this one-man show explores the real person behind the pictures, a funny intelligent, passionate man whose faith, family and education made him one of the most revered people in our nation's history. This show is ideal for children in grades 2-12, with a question-and-answer session after the show.
January 21: Living His Dream: Celebrating Martin Luther King Jr. Day at Cincinnati Museum Center. Join in and celebrate the dream of Dr. Martin Luther King Jr. Engage with interactive programming, live performances and diverse vendors throughout the day. You'll also be able to hear Holocaust survivor, Henry Fenichel, Ph.D., give a special presentation thanks to the Holocaust & Humanity Center at 3 p.m. Live Dr. King's dream as "black men and white men, Jews and Gentiles, Protestants and Catholics" join together in the historic Union Terminal. Living His Dream is January 21 and free for CMC Members or included with a Discovery Pass.

January 25-31 Fabulous Foliage at Krohn Conservatory hosted by Cincinnati Parks Mixed with the traditional blooming bulbs of tulips, hyacinths, and daffodils, the 2019 Spring Show will display thousands of brightly colored foliage plants!
January 25: Art After Dark at the Cincinnati Art Museum.
January 25 Walk on Woodburn hosted by East Walnut Hills. Take some time to enjoy an evening of revelry, camaraderie, art, food, drinks, and shopping!

January 26 5th Annual Garage Brewed Moto Show 2019 hosted by Garage Brewed Motorcycle Show and Rhinegeist. The Garage Brewed moto show highlights unique bikes and builders. Held in Cincinnati on January 26th 2019 inside of a unique local brewery. This free to the public show lets you see what builders from small towns and cities are building or collecting.

January 26 Battle of the Brits: The Music of Queen vs. David Bowie This is an all ages show – everyone is welcome. Doors are scheduled to open at 8 with music scheduled to begin at 9pm. Scheduled to appear: Queen Tribute and David Bowie Tribute bands.

January 27 Local Artist Showcase hosted by Artsville Come out and meet the local artist whose work is on display at Artsville. The artist will be on-hand  with more of their art selections to share with you. You'll be able to purchase a one-of-a-kind piece and get to know the local artist.

January 27 Chicken Soup Cook Off 15 hosted by Chicken Soup Cook Off Come for the Soup, stay for the Silent Auction. Enjoy live Music from the Shir Chadash Reunion, and bagels from Marx's Bagels!

January 27 Beasts of Joy at Urban Artifact hosted by Urban Artifact The Beasts Of Joy return to Urban Artifact with Lute, Cello and drum madness.
January 30: CurioCity at Cincinnati Museum Center. They're throwing it waaay back, all the way to the 1850s. Step back in time with your crew for a boozy cruise on the Queen of the West, take a selfie in the historic Ball & Thomas Portrait Studio, grab a cold one in a German bier halle and experience a slice of life in early Cincinnati.
All events were accurate at the time of this posting but things do happen and events do occasionally get canceled or postponed. You should always double check with the event source before you head out the door. Links for each event are provided so that you can be sure the date is still accurate before you head out.