Are you searching for something to do over Christmas Break?
Winter break is upon us and if you're anything like me, you're ready to pack up the family and head out for some fun in Cincinnati! From arts and crafts to play time, outside, inside… this list of winter break fun is sure to keep you all entertained!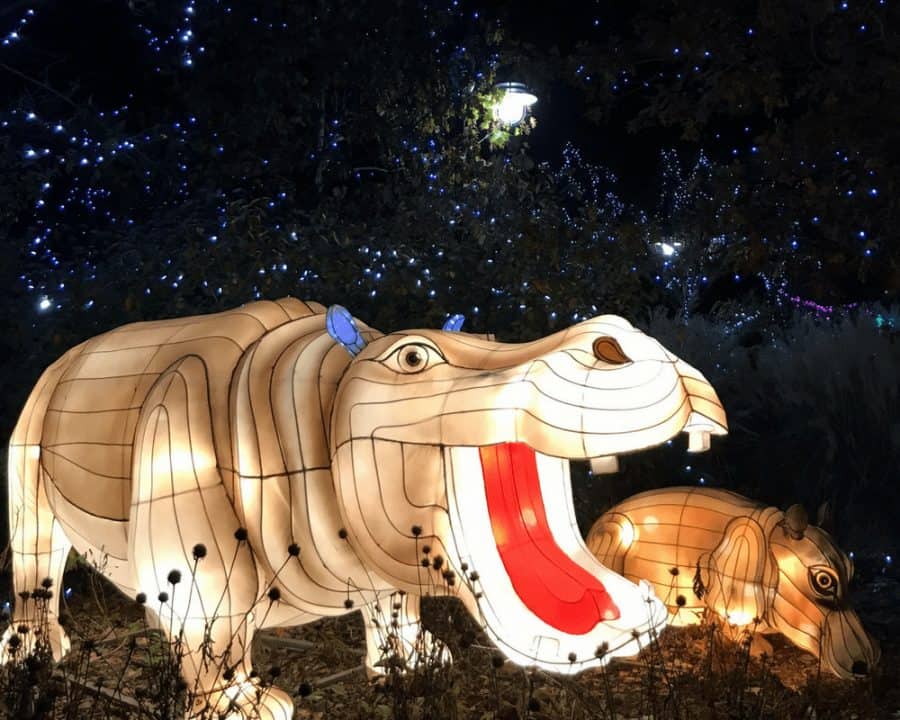 Check out these suggestions for Winter Break activities that occur late in December, 2019 into early January, 2020.
You can WALK the Lights – Holiday in Lights at Sharon Woods on December 26, 6-9pm. Enjoy a leisurely stroll through this 1-mile trail of seasonal lights featuring over 1 million lights and over 250 light displays. The lights will be closed to vehicle traffic on this night. The price for admission is $5 per person.
Lace up your ice skates! The Fountain Square Ice Rink is open through February, 2020. And did you know that Summit Park has an ice rink too? The Ice Rink at Summit Park is open through January 5, 2020.
The Microsoft Store (in Kenwood Mall) has a nice selection of events and workshops through the end of the year and into January. They're hosting tournaments, game nights, classes, etc. Registration required.
If the Apple Store is your jam, they have some great kids' classes for the last week of the year including Photo Lab for Kids, Art Lab for Kids, Art Skills, and more. Registration required.
Enjoy these Winter Break activities from Great Parks of Hamilton County: December 27: Winter Break Family Adventure Quest (outdoors) and December 28/29: Frosty Fun (inside).
Get creative at the Makerspace located at the main branch of the Public Library of Cincinnati and Hamilton County. This is a great spot, full of tools and all kinds of apparatus to help you move your crafty visions into reality.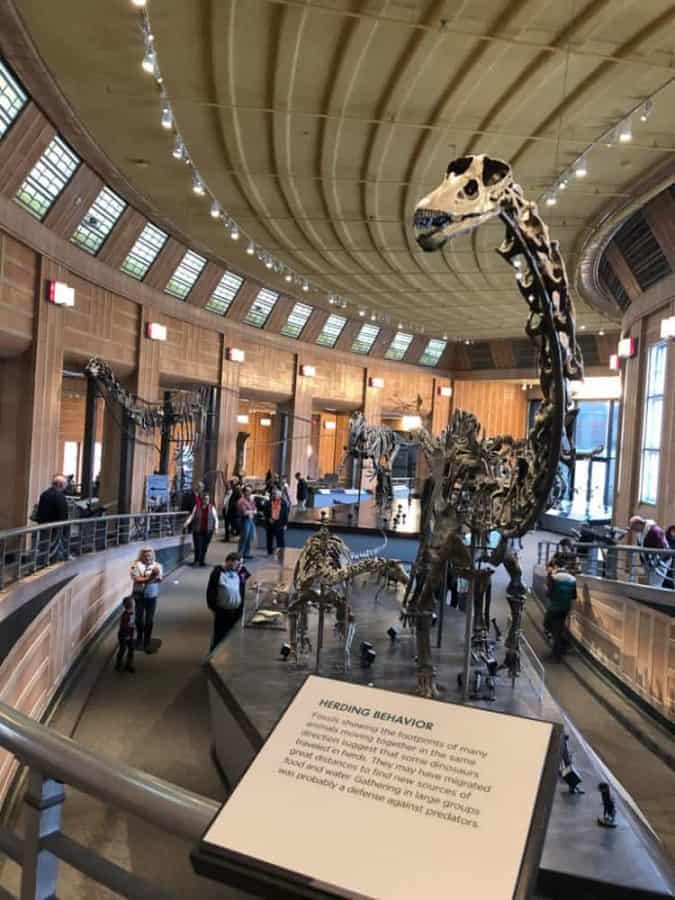 Explore all of the great spaces within the Cincinnati Museum Center. From the Dinosaur Hall to the Science Interactives to the Children's Museum, there's fun to last an entire day! And if you happen to go to Union Terminal on the weekend, be sure to see if Tower A is open (scheduled to be open on Friday-Sunday through Jan. 5).
We've tried lots of indoor mall playgrounds and have two we can recommend. Tri-County Mall has a great indoor play area (ground floor near center of the mall) and Liberty Center has a great play area too (upstairs, close to Dillards). Do keep in mind these playgrounds are for younger children.
In case you didn't hit all of these up BEFORE Christmas:
Christmas Nights of Lights is at Coney Island through January 5, 2020. This is one of our favorite light shows in town and one that we never miss. If you didn't make it out to see this one before Christmas, it would make a great way to spend a Winter Break evening! With two and a half miles to drive through, your family can see displays and light shows made of over a million lights driven by more than forty thousand computer channels. And the music is synchronized so get ready to turn it up!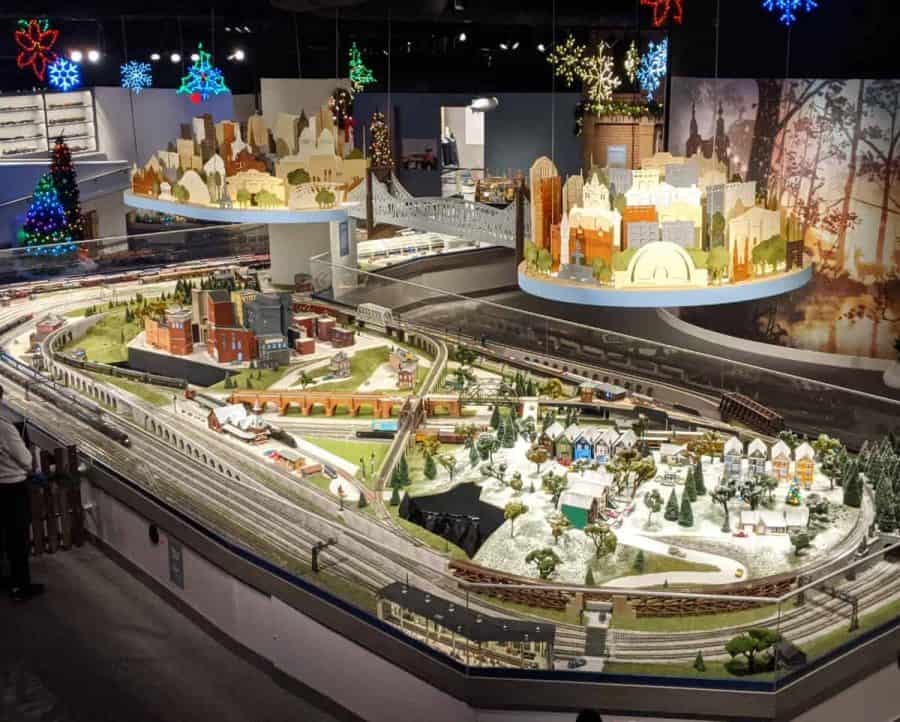 Holiday Junction featuring the Duke Energy Holiday Trains is at Cincinnati Museum Center through January 5, 2020. With more than 300 rail cars and 60 locomotives, The Duke Energy Train display is massive. You can watch the trains from the walkway above (great views!) or you can stand right beside the set as the trains traverse 1,000+ feet of track. Plus there's an entire room full of LEGO® creations including a multi-block city with surrounding trains and track. See if you can find Union Terminal, Music Hall and the Roebling Bridge recreated with LEGO® bricks!
Don't miss our ideas for things to do in Cincinnati for New Year's Eve too! Includes a list for kids/families AND adults only.
Antique Christmas at the Taft Museum of Art is open through January 5, 2020 (free on Sundays). Enjoy a glimpse of Christmas past at the Taft Museum of Art's annual exhibition of holiday treasures. Visitors will find beautiful decorations throughout the historic house. This year, guests can expect many new and exciting displays, including several feather trees with decorations ranging from vintage Disney ornaments to characters from German fairy tales. Figures of the jolly old elf will also be on view under a large tree adorned with antique paper, chenille, and glass ornaments.
Festival of Lights at the Cincinnati Zoo continues through Jan. 4, 2020. Take in the beauty of 3 million LED lights, watch a Madcap black-light puppet show, ride the Toyland Express train ride, marvel at the spectacular Wild Lights show on Swan Lake, or snack at one of two S'mores-n-More stands. Don't miss the schedule for Animal Encounters too – find it on their site (link above).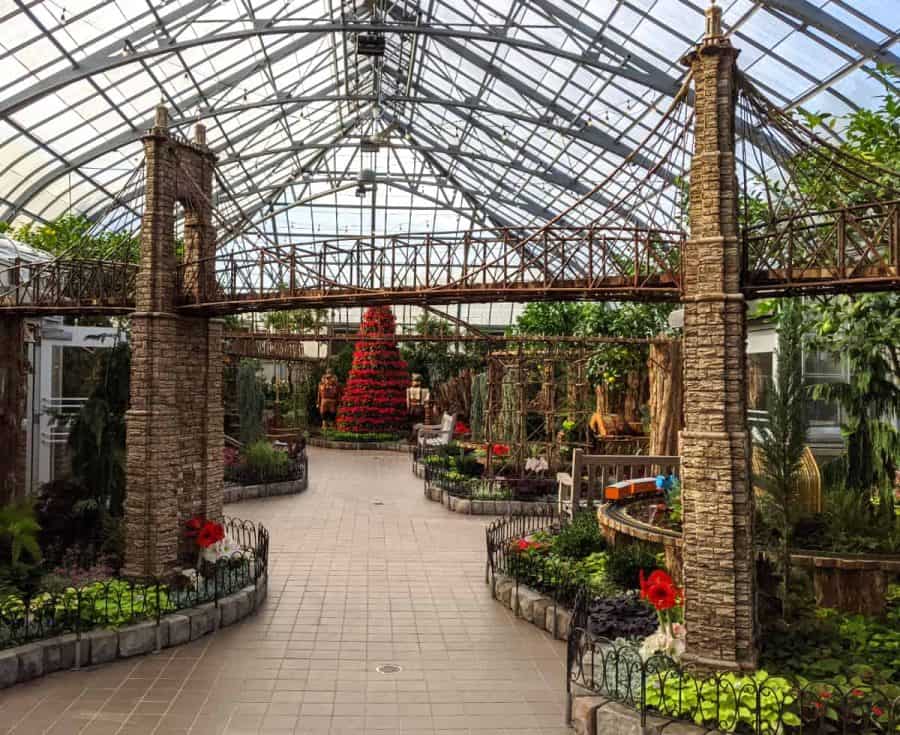 Krohn Conservatory's Holiday Show -A Zinzinnati Holiday is open through Jan. 5, 2020. A Zinzinnati Holiday pulls out all the stops when it comes to celebrating both Cincinnati and its German heritage. Throughout the display you'll find iconic Cincinnati landmarks and buildings including the Krohn Conservatory in model form (of course), the Roebling Bridge, Union Terminal, Ault Park, and many more.
Christmas at EnterTRAINment Junction, open until Jan. 1, 2020. Enter a 1950's street scene with nostalgic department store display windows and venture through the incredible winter wonderland. Stop by to see the reindeer stables at the North Pole and watch the elves make toys in their workshop getting ready for Christmas. Don't forget to stop by Mrs. Claus' kitchen to get a cookie before visiting Santa Claus in his study.
Holiday Toy Trains at Behringer-Crawford Museum are on display until Jan. 5, 2020. This is the 28th year for BCM's Holiday Toy Trains display with its 250 feet of track and more than 30 guest-activated displays. Guests can also enjoy Wahoo's Winter Wonderland, a kid-size, animated exhibit based on the children's book by Kenton Hills author Diana Grady, "The Holiday Adventures of Wiley Wahoo & Me," plus special Polar Express and Wahoo readings, Santa visits, Charles Dickens Victorian Village display, holiday concerts and more.