Looking for something special to do on Father's Day in Cincinnati? Here are a few ideas for some great local fun… some are free for the entire family and some are free for Dad.
All events are for 2023 Father's Day in Cincinnati, Ohio.
And Father's Day is June 18, 2023 by the way. 🙂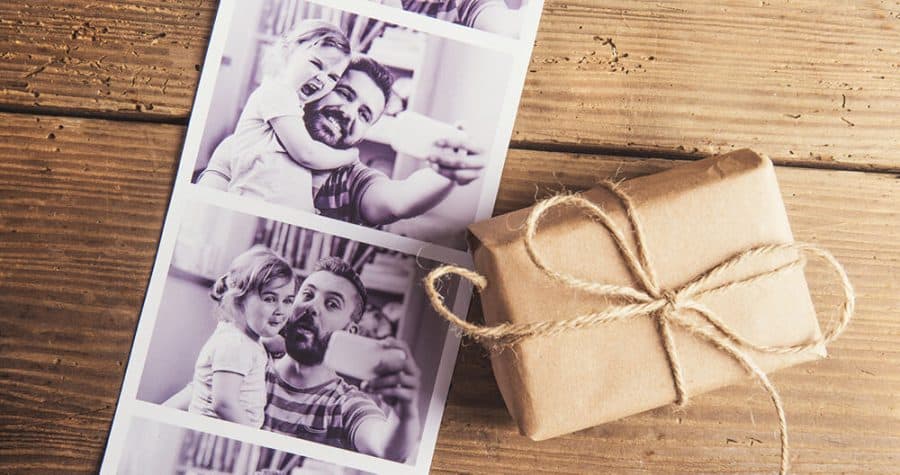 Schutzenfest Cincinnati, America's oldest German Fest, will cover the grounds of Kolping over Father's Day Weekend (June 16-18). Enjoy some great German food, beer, and wine – all set up amongst a fun festival atmosphere. Hours are Friday 6pm-midnight, Saturday 4pm to midnight, Sunday 1-9pm.
BB Riverboats is offering Father's Day Cruises on June 18th. Take a brunch cruise from 1 to 3pm or a dinner cruise from 5:30 to 7:30pm.
The Cincinnati Reds Hall of Fame and Museum is open on Father's Day weekend (Reds are out of town). Kids 12 and under enjoy free admission as do active military and veterans. Take Dad on a self guided tour through the museum and follow it up by exploring Smale Riverfront Park or any of our favorite parks along the riverfront.
Dads get in free at The Cincinnati Zoo for Father's Day.
Jungle Jim's International Market hosts an International Craft Beer Festival, June 16-17. With your 6-ounce tasting glass and your trusty tasting guide in hand, you'll be welcomed into the festival by 400 beers from over 100 breweries. You'll get to commune with like-minded beer enthusiasts, sample and sip all night long, and use your tasting guide to take notes on your favorites. Tickets required.
The Cincinnati Symphony Orchestra will have a free concert at Ezzard Charles Park, June 18, 4-7pm.
Catch a movie at a drive-in movie theater. Father's Day flicks include: TBA
The Burlington Antique Show is at the Boone County Fairgrounds on Sunday, June 18 from 6am to 3pm. Shop from 200 antiques dealers at this antiques and vintage collectibles show.
Pyramid Hill Sculpture Park is hosting their Fishing Derby on June 17.
Rookwood Pottery has a Behind the Scenes Tours on Saturday, June 17. Resident historian, George, will take you through the 88,000 square foot production facility to see where the artists handcraft pottery and architectural tile.    
Graeter's, Dewey's, and Braxton Brewing are throwing a Father's Day Ice Cream Social, happening on Saturday, June 17. They'll have giant yard games, cornhole, horseshoes, live music, a photo booth, and more. The Graeter's Ice Cream Truck will be there from 11am to 3pm. They'll have DJ's on the rooftop from 11am to 11pm and live music in the taproom, 7-11pm. Dewey's will be serving up all of Dad's favorite pizzas too!
Regenerate Gardens is hosting a Father's Day Bat House Workshop on Sunday at Hidden Valley Orchards. Tickets are required; this is a drop in workshop where you can go in anytime between 10am and 2pm.
There's a Father's Day Group Ride (mountain bikes) happening on Sunday at Harbin Park. Hosted by CORA (Cincinnati Off-Road Alliance, Harbin Park MTB Trails, and Allyn Thompson, the beginner ride will start at 9am and be about 3 miles, and the intermediate ride will start at 10:30am and be 8-9 miles. They will have an Ice Cream Stop during the ride so bring your wallet! The riders will have multiple speed groups, from beginner to advanced, and sweepers to ensure everyone returns safely. Beginner groups are more casual paced. These are geared toward riders within their first year of riding mountain bikes and are interested in learning from a mountain bike veteran. Intermediate rides are medium paced rides that are geared toward riders with 2+ years of consistent mountain biking experience. This ride will take breaks, but the focus will be on riding the entire trail system at a reasonable pace.
Aqua Adventures Waterpark is offering free admission for Dad (with a paying child admission) on Sunday, June 18, 2023.
If the dad in your life enjoys a nice cold beer, visit a local brewery. There are several in the area that have great outdoor spaces for kids to run around in while those 21+ can drink some local brews.
Pack a picnic and head to Miami Whitewater Forest for a day of relaxation and fun with Dad. They have great walking and biking trails, fishing spots, boat rentals, and much more.