It's week five on our quest to visit and write about a Cincinnati brewery each week in 2019. I'm hoping that we'll be able to cover just about every one by year's end!

Want to really explore more Cincinnati brewery info? Find our Ultimate Cincinnati Breweries List here.
Breweries in Cincinnati Series Week #5: Visit to Municipal Brew Works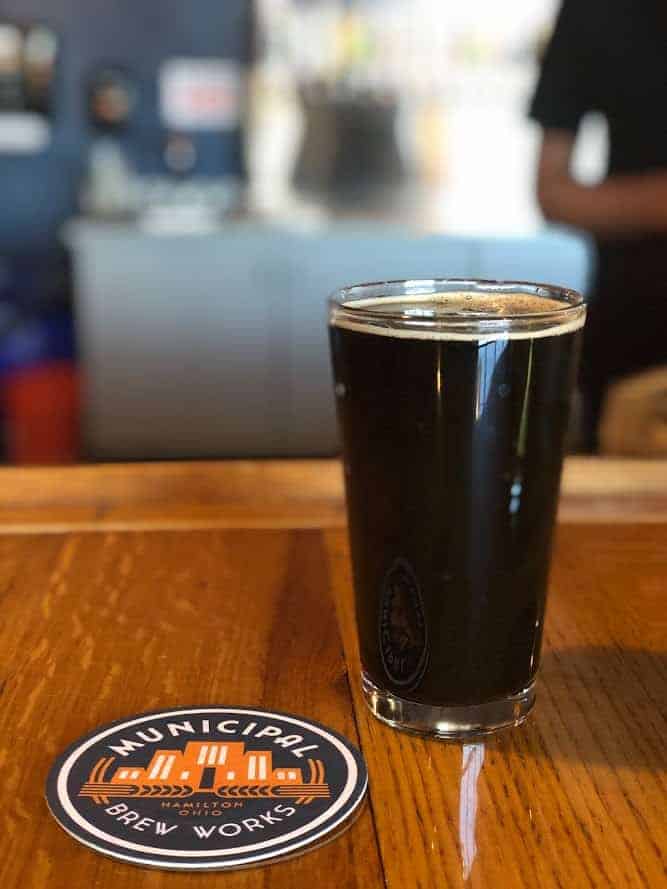 The story behind Municipal Brew Works is rooted in the building. The brewery is located in the old city "municipal" building (aka The Frederick G. Mueller Building).
Step inside Municipal Brew Works to find a selection of 15 beers. You're sure to find something you like from their wide range of styles. Want to try something new? Just ask one of the bartenders – they're all Cicerone Certified Beer Servers.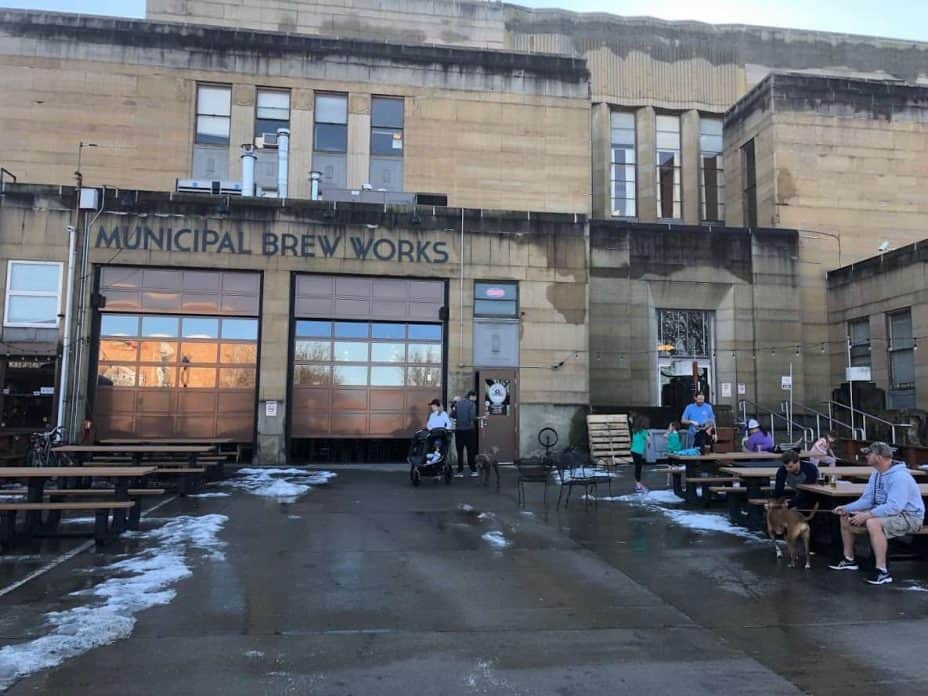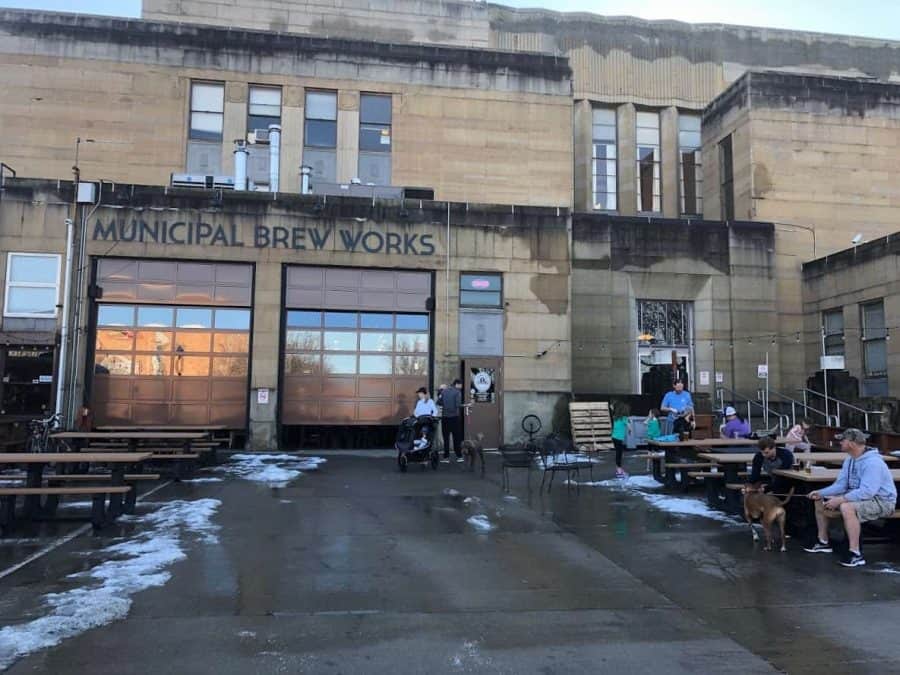 Municipal Brew Works is located in Hamilton's DORA boundary. What's the DORA boundary? It's a 195 acre outdoor refreshment area within the city. Patrons purchase a 1-time-use DORA cup at a local establishment and then have it filled with the drink of their choice. A DORA cup can be carried around outside, anywhere within the boundary.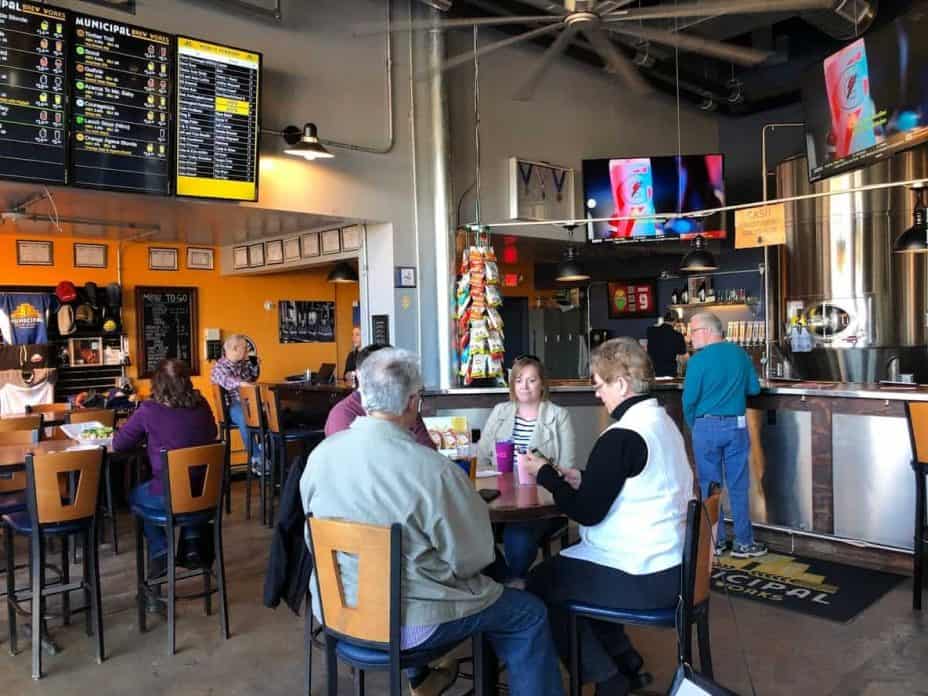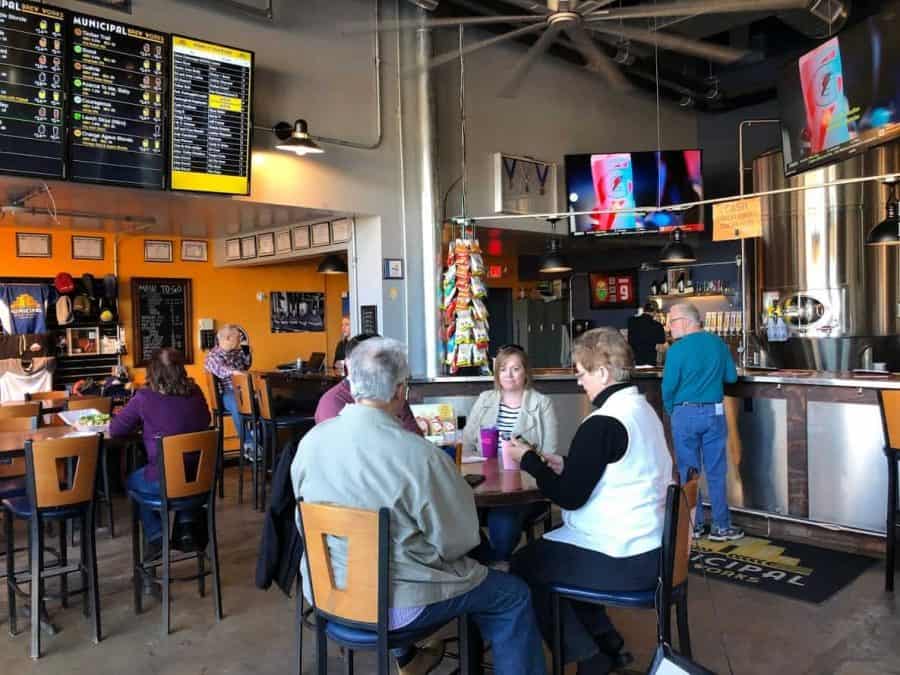 Inquiring Cincinnati Craft Beer Lovers Want to Know…
When can I go? Six days a week. Closed on Monday.
Do they fill growlers? Yes, they do.
Do they serve any other alcohol? No, they just do beer. And they only serve their own beer (no guest taps).
Where do I park? There is a small parking lot next to the brewery and there is plenty of on-street parking as well.
Do they have food? At least one food truck is on-site each day. There are several nearby food establishments that will deliver.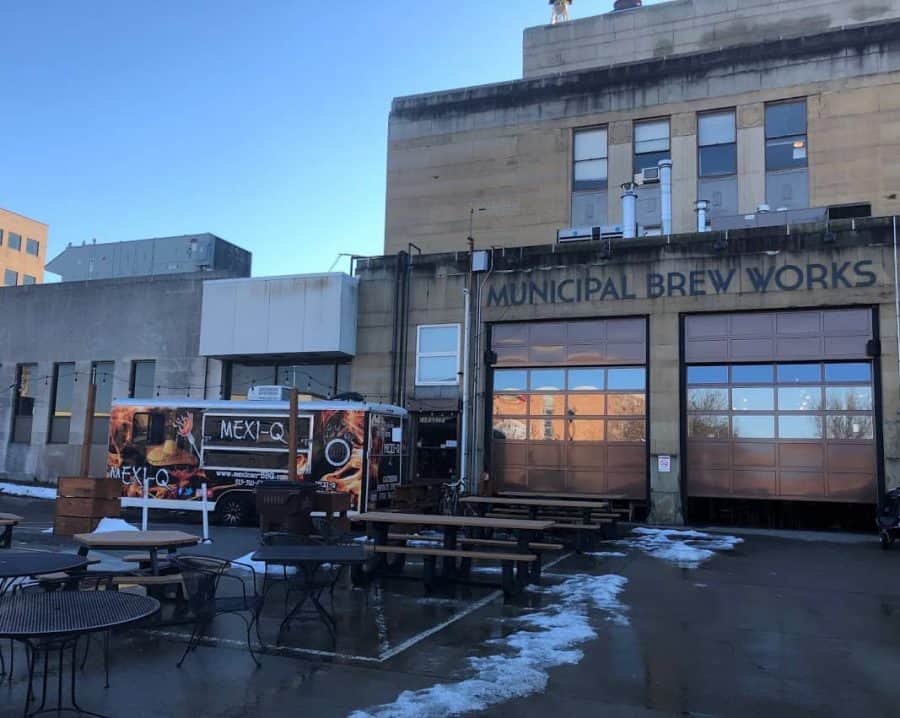 How big is the taproom? Can we hold an event or a party there? The indoor taproom is on the smaller size but there is a huge outdoor patio. They do not have a specific event space but you can request to reserve a table.
Do they offer brewery tours? No.
Is there any outdoor seating? Yes, there is a huge outdoor patio that opens in good weather and quadruples the size of the bar. The patio has many picnic tables.
Is the taproom kid friendly? Yes, they do have board games and there is some space for children to move around when they need to stretch their legs.
Is Municipal Brew Works pet friendly? Yes. Municipal Brew Works is pet friendly, both inside and out.
Municipal Brew Works can be found at:
20 High St., Hamilton, Ohio 45011