Here we are with another installment of "365 Things to do in Cincinnati"! I have to ask you…. have you discovered the Sprayground at Sawyer Point yet?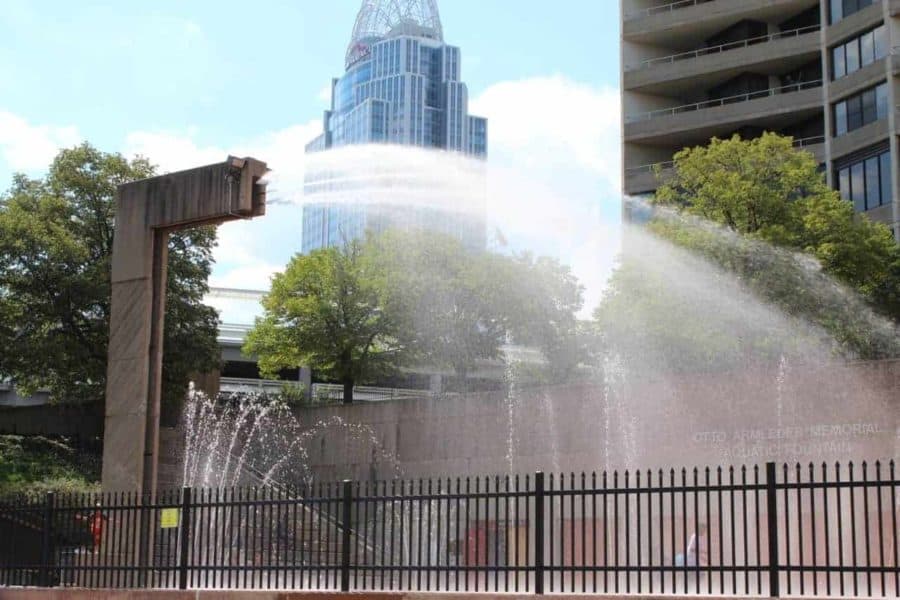 I have an admission to make…. I have been to the Serpentine Wall many times. I love to go to Sawyer Point and Yeatman's Cove. But I have never stumbled upon this awesome water park before! How does that happen?!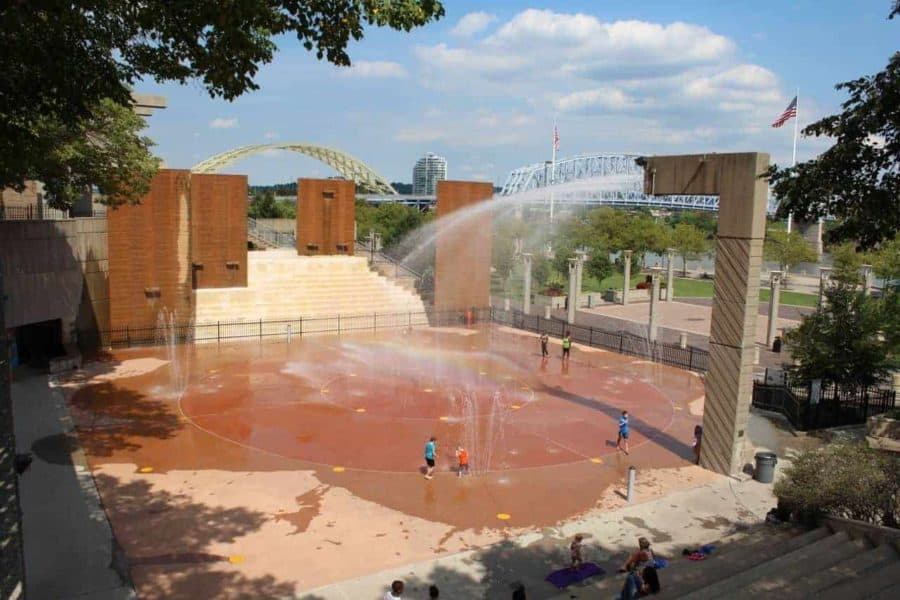 I stumbled upon the Spray Ground at Sawyer Point quite by accident. I had gone down the Ohio River to see The Memphis Queen, a riverboat that had docked there for the afternoon. It was a gorgeous day, bright and sunny and very cool for August so I decided to explore that park a bit. And I'm so glad I did!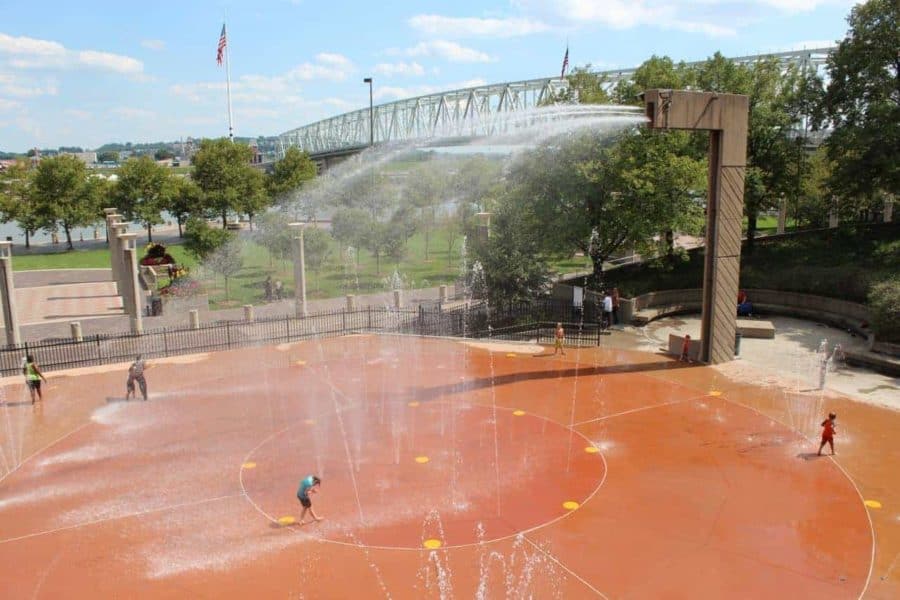 The water park is located north of the Ohio River and the serpentine wall. The park features a HUGE water spraying fountain that spurts a shower of water into the middle of the park. For the little ones, there are lots of smaller fountains off to the sides.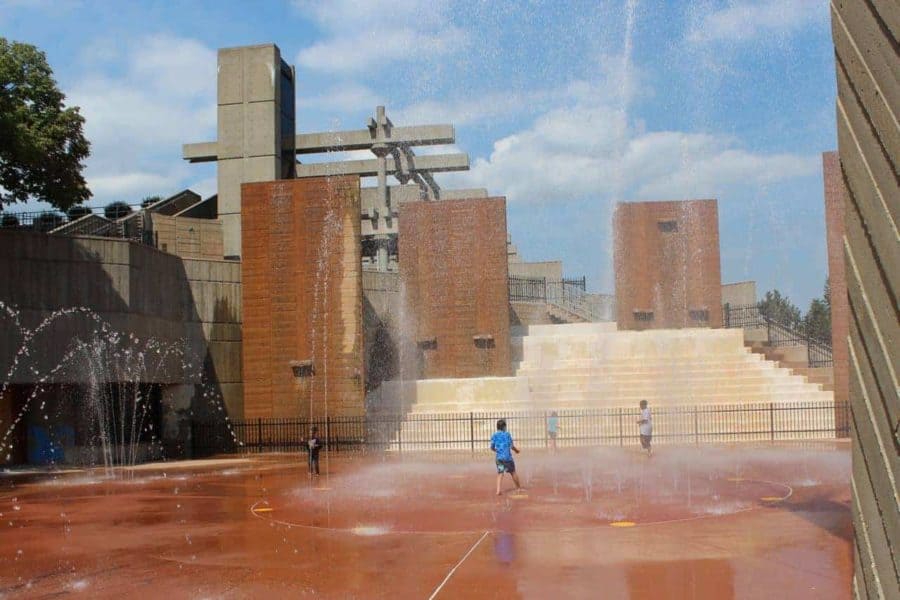 There's a large set of concrete steps and a number of benches for spectators. And when you need to dry off, just take a walk around the Sawyer Point. It's gorgeous!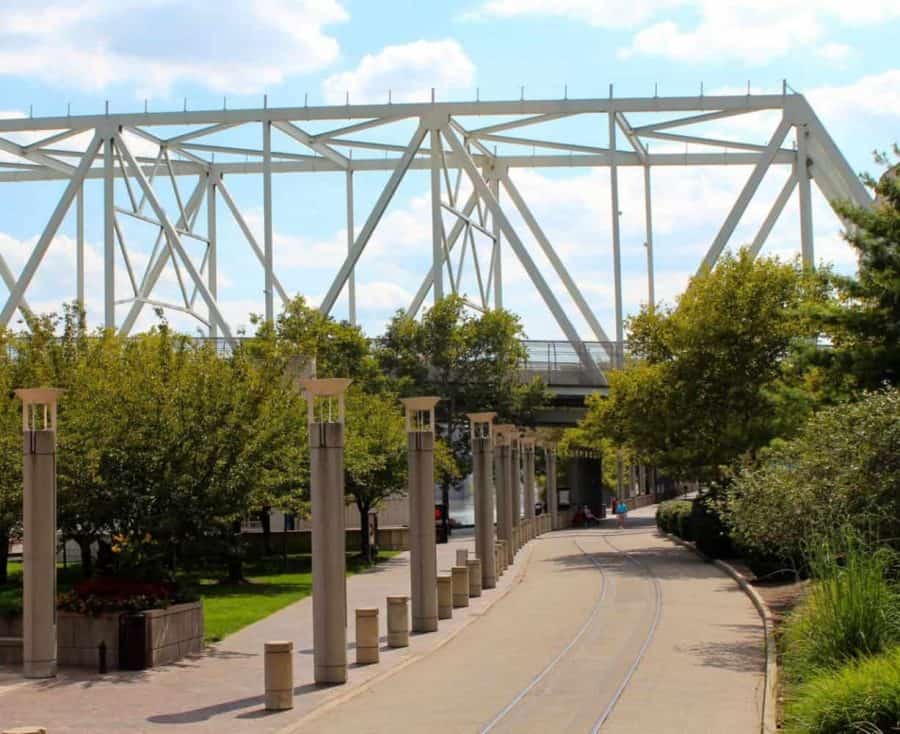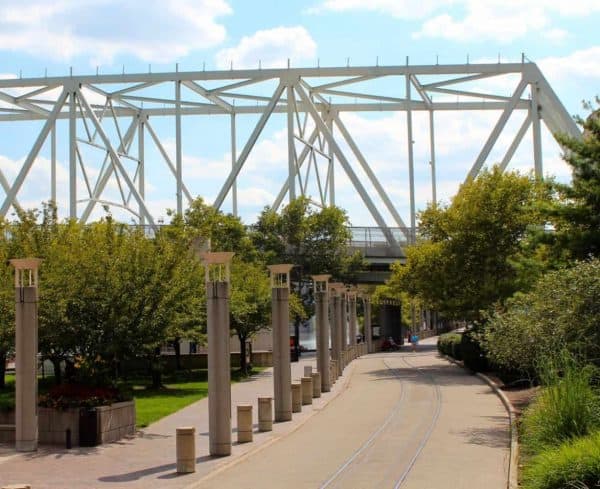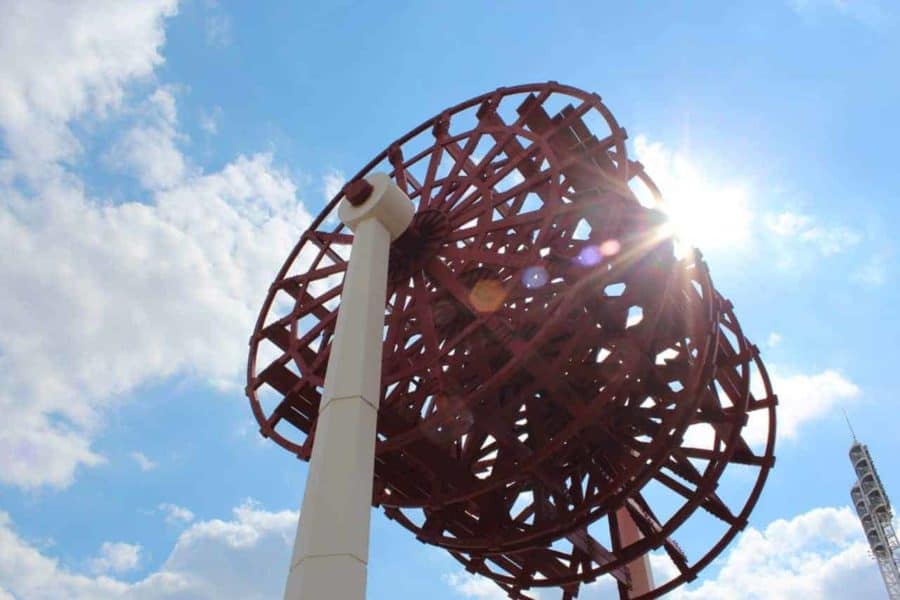 Sawyer Point is just one of the many wonderful Cincinnati Parks
The park is free (but you may have to pay for parking unless you luck out and find a spot on the street after metering hours)
Located at 705 East Pete Rose Way, downtown