Sharonville's Gorman Park recently underwent a renovation and the "cool" results are ready for your summertime fun!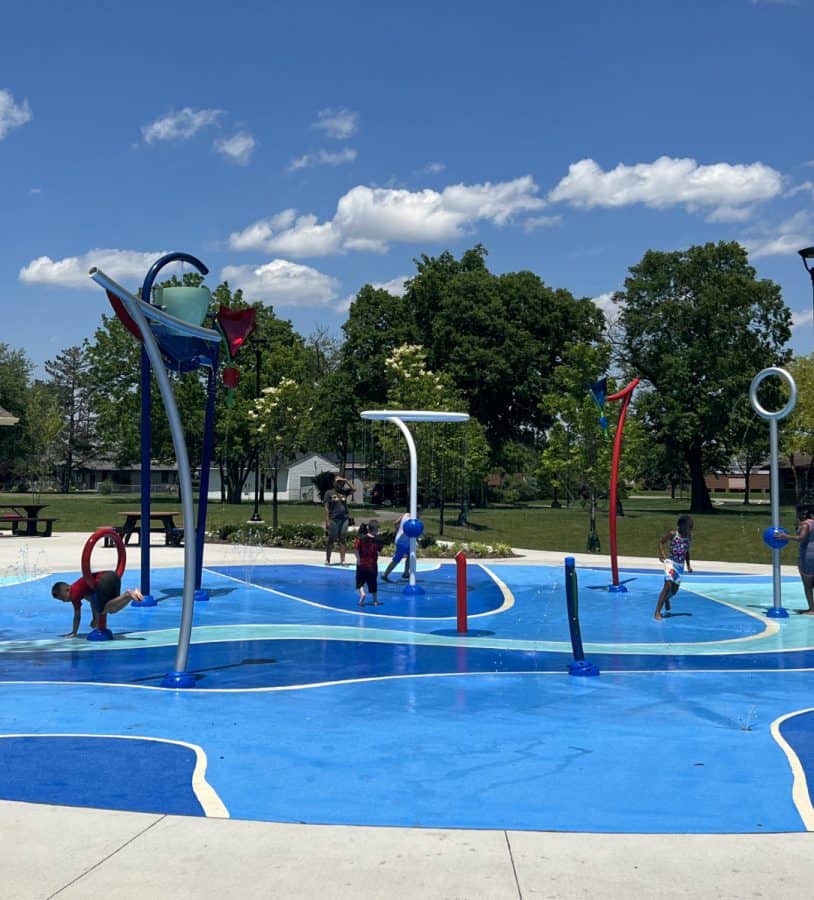 Gorman Park now features a very large sprayground / wet play area. The splash pad (as they call it) has features for all ages. Sprinklers for the little ones, dumping buckets for the bigger kids.
There's even an interactive component (in the form of a big button) that allows a child to start the action.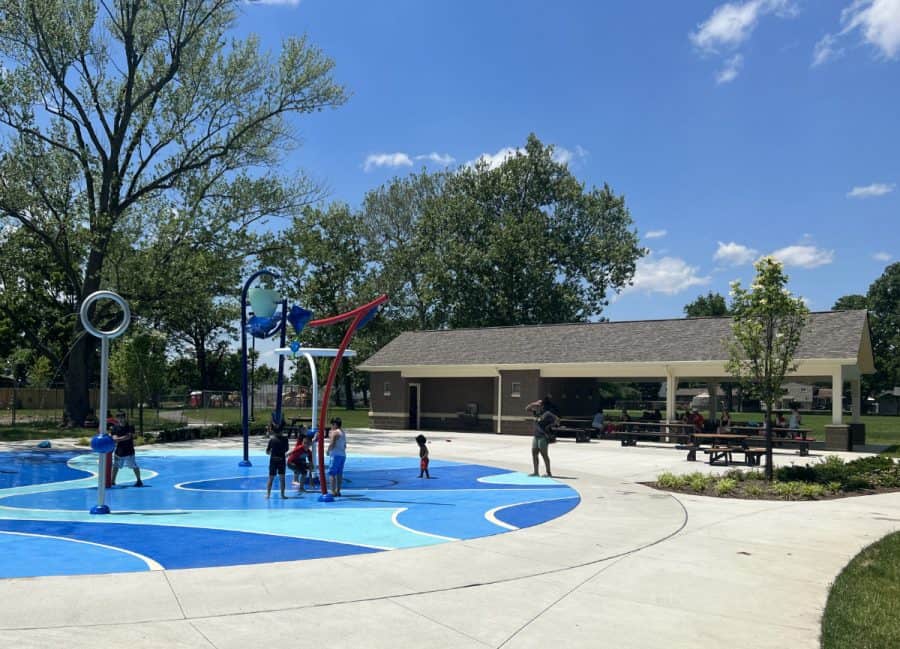 Picnic tables surround the splash pad and they have benches as well.
As you can see in the image above, they have additional tables under the pavilion. If you're lucky enough to get a spot under the shelter you can enjoy the shade while the kids play in the water.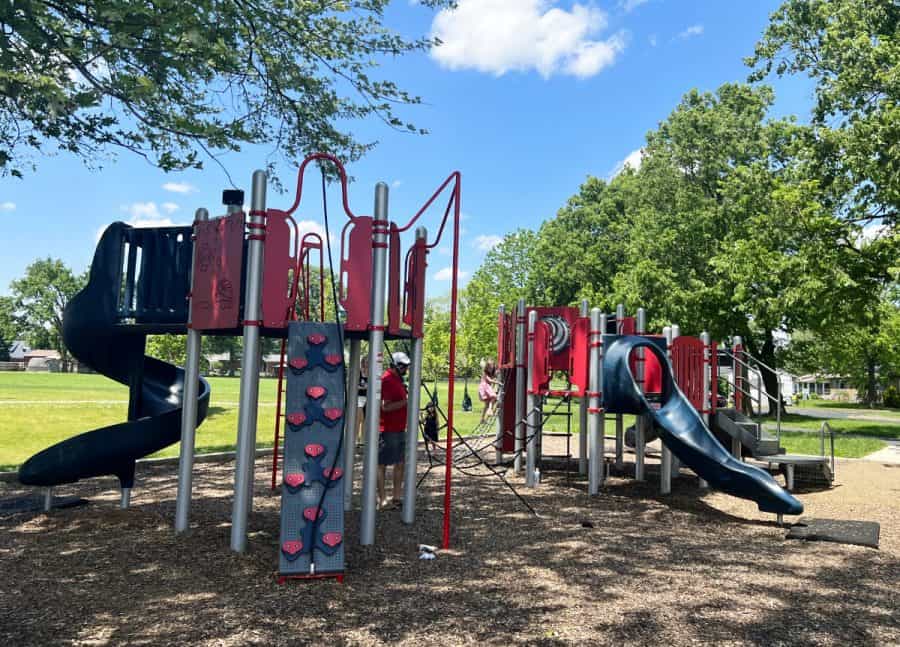 Gorman Park also has a new playground.
A large mulched area houses a double playset for the bigger kids. The larger sets were in the shade while we were there (mid-day) which was VERY nice.
They have a separate play structure that's appropriate for pre-school aged children.
The swings will provide fun for all ages. Included is a double person swing, an adaptive swing seat, and a few traditional swings.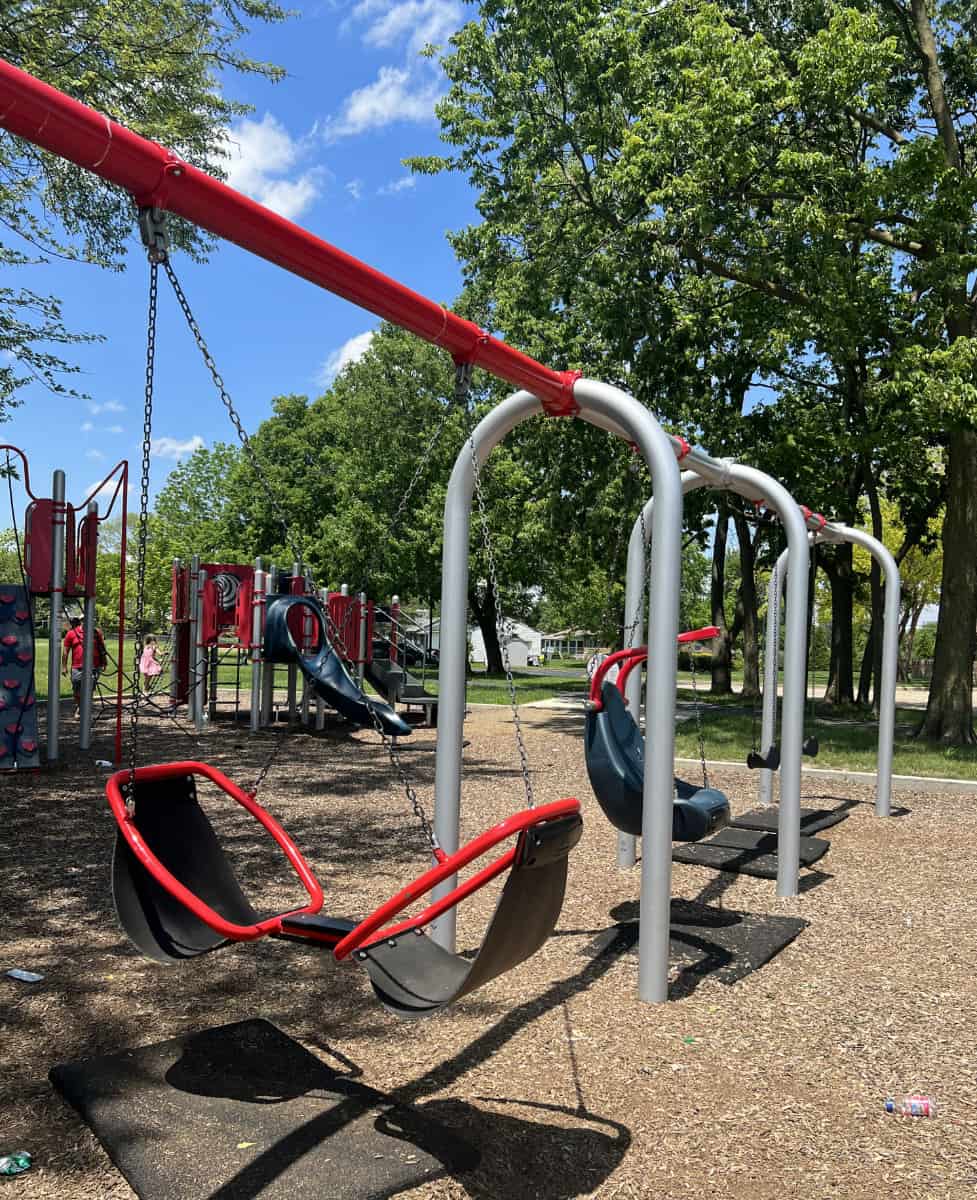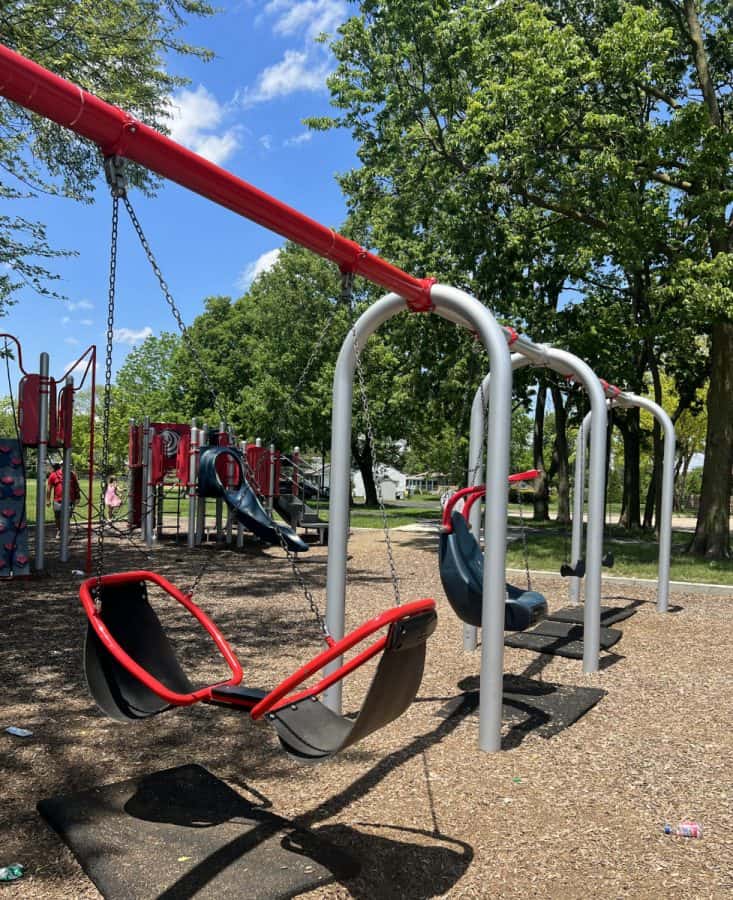 Further renovations are happening in the surrounding park area. The splash pad, shelter, and playgrounds are ready for your enjoyment now though!
Restrooms are available in the shelter area.
The park does have a parking lot but spots are limited in number (25 maybe?).
No membership is needed and there's no admission fee to enter.
The splash pad is open from 10am – 8pm (seasonal).
Gorman Park is located at 12153 Centerdale Drive, Sharonville 45241