Oktoberfest is a German tradition known around the world. From Munich to cities all around the globe, Oktoberfest gives us a reason to raise our glass, dance to the sounds of a polka band, and cheer one another on with "Prost"!
And it all starts in September.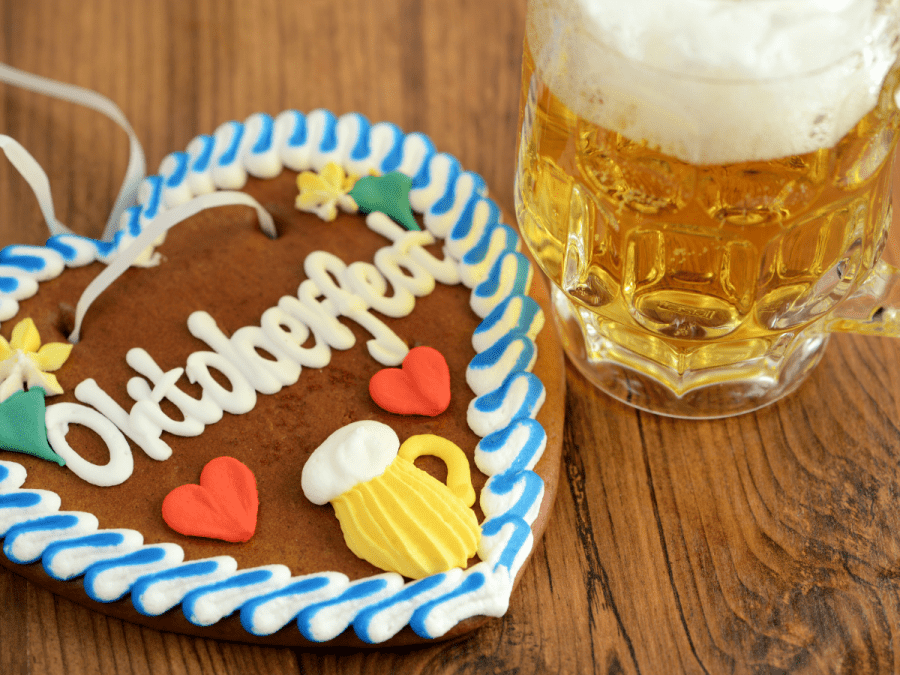 Why do we celebrate Oktoberfest in September?
Wouldn't you think that Oktoberfest would be celebrated in October? It is, afterall, right there in the name!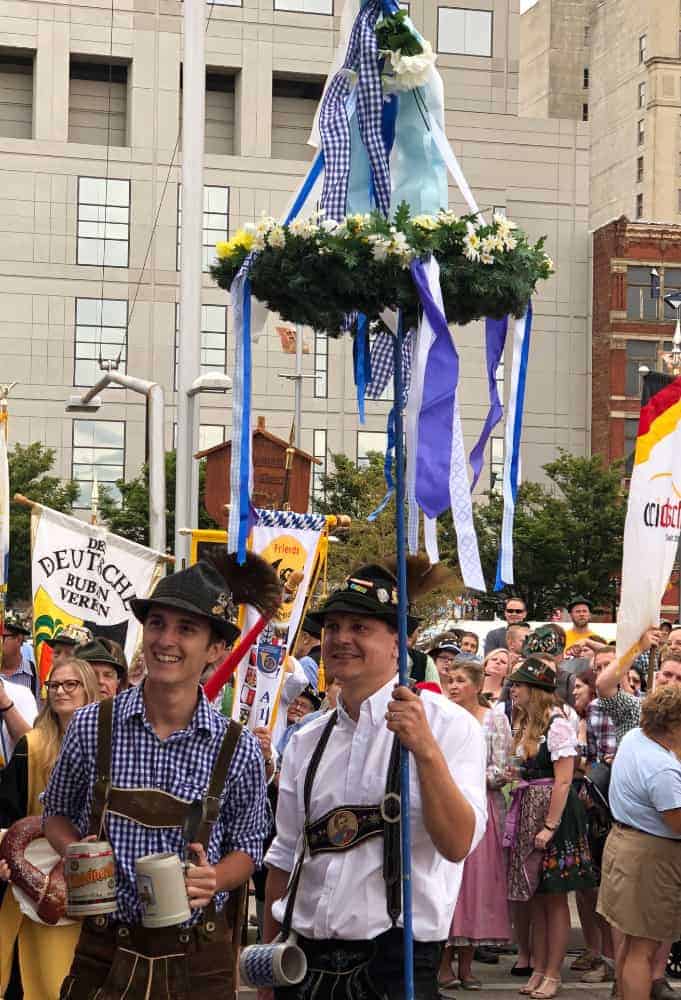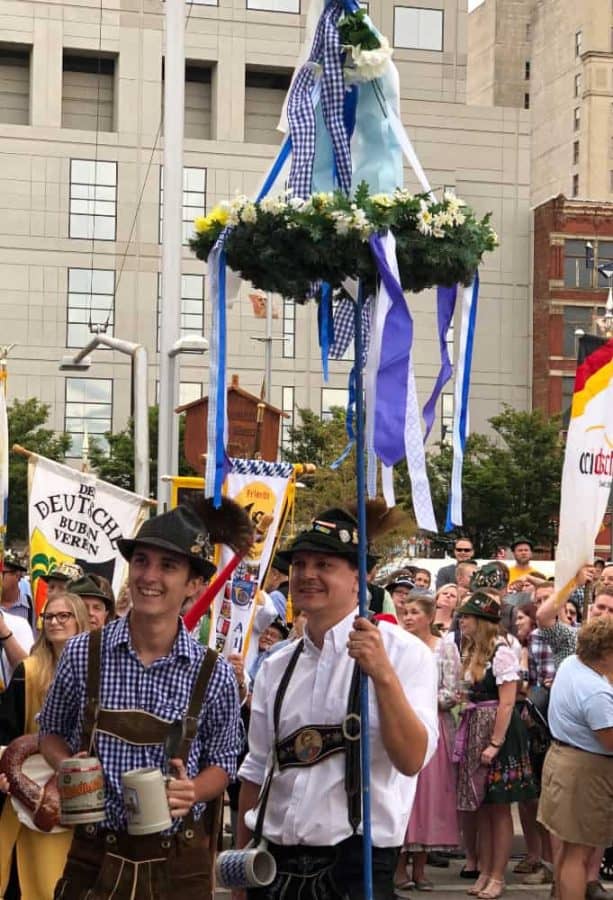 To understand the concept of why we celebrate Oktoberfest in September we have to look at the origin of Oktoberfest.
Here's the short version:
The tradition of Oktoberfest started in Bavaria (southeastern part of Germany).
A big celebration was held in October of 1810 to celebrate the marriage of Bavarian Crown Prince Ludwig and Princess Therese of Saxony-Hildburghausen. The Bavarian royalty invited the citizens of Munich to join them in the festivities… and the idea for Oktoberfest was born.
Wait! That first celebration was in October?
Read on for the rest of the story…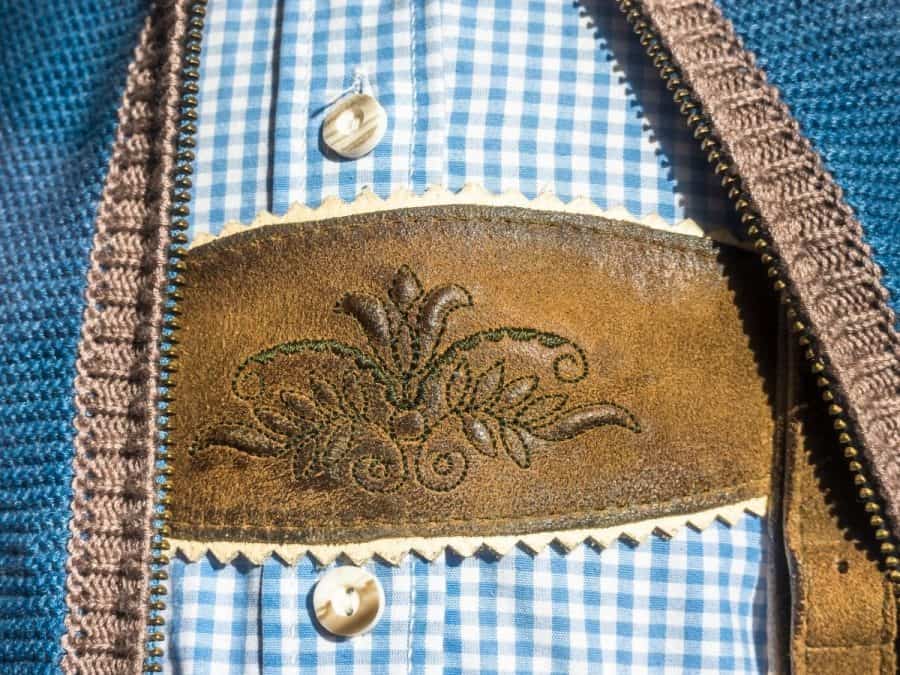 The royal wedding celebrations went on for days, full of merriment. At the end they held a HUGE horse race. The people loved it!
And the result of any great celebration? The people of Bavaria wanted more!
But what started as a celebration of nuptials on October 12, 1810 (and ended with a celebratorial horse race!) didn't really "take off" until the late 1880s.
What???
Oktoberfest festivities would fall vicitim to multiple historic events over the years – wars, the outbreak of cholera, funding issues…
The annual Oktoberfest started out as a privately funded event (early to mid-1800s). When Munich city officials realized how big Oktobefest could be, the city took it on and started funding the festivities.
Which leads us to why the celebration of Oktoberfest in September…. warmer weather and longer days. Longer days meant longer festival hours. It is believed that the city leaders in 1800s-era Munich decided to move the start of Oktoberfest from October to September in order to take advantage of more favorable weather.
Today, Munich's Oktoberfest traditionally starts on the third weekend of September and ends the first Sunday in October.
Munich's Oktoberfest is the largest in the world.
And Cincinnati's Oktoberfest is the largest in the United States :).
---
Learn more at our about Germany's Oktoberfest at the history sources we used to compile this article: ofest.com and oktoberfest.de