Classic car shows are back for 2022! You can see all kinds of classic cars at these local shows – from muscle cars to Model-T's to sports cars to convertibles.
My favorite part? They're fun for all ages and local car shows can be VERY easy on the wallet (typically no admission for spectators and local shows = less gas). It's a great way for the entire family to enjoy a nice summer day on the cheap.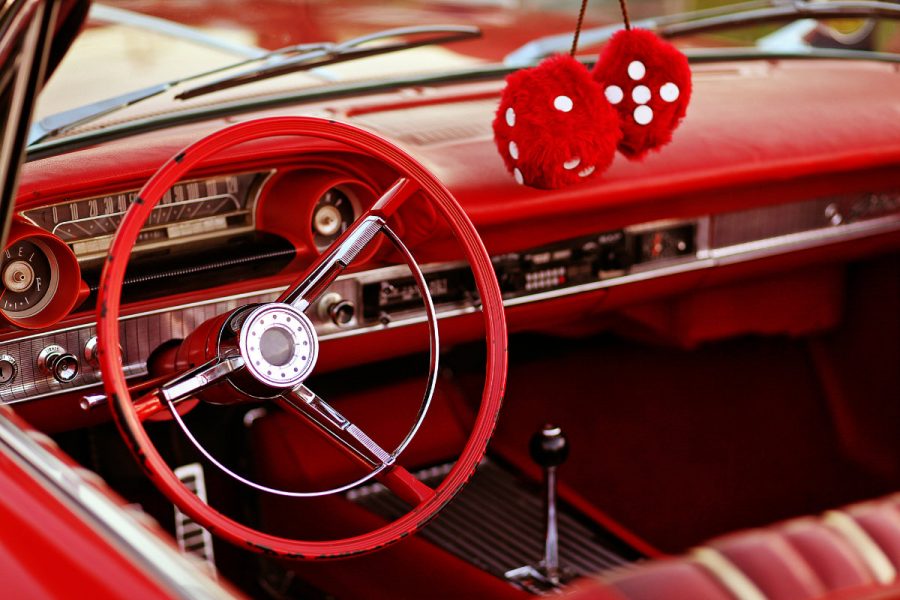 So whether you call it a Car Show or a Cruise In, we've got a great list of them for you!
Recurring Car Shows (these repeat throughout the year):
When: third Sunday of the month, 10am-2pm
Season: June-October
Where: front parking lot, MadTree Brewing, 3301 Madison Rd., Cincinnati, OH 45209
Bring your exotic car, historic classic, or just show up and walk around hanging out enjoying checking out all the vehicles. Join us every third Sunday from June – October in our front parking lot from 10AM – 2PM. We'll have brunch and plenty of drinks while you talk shop and check out the automobiles on display.
---
Quaker Steak and Lube Cruise In – Colerain and Milford
When: Sundays starting at 4pm (weather dependent)
Season: not mentioned
Where: Colerain location is 3737 Stonecreek Blvd., Cincinnati, OH 45251; Milford location is 590 Chamber Drive, Milford, OH 45150
---
When: Wednesday evenings, 6pm to dusk (weather permitting)
Season: May through September
Where: Duebbers Automotive, 6095 Cleves-Warsaw
More information call 513-608-8128
---
When: Wednesdays, 5:30-8pm
Season: April – September, 2022
Where: Village Green in Wyoming, Ohio
Bring your old/new/souped-up/tricked-out hot wheels for a good ol' fashioned neighborhood cruise-in at Wyoming's gorgeous Village Green. Come for yummy BBQ, cold DORA bevs, and THE BEST company.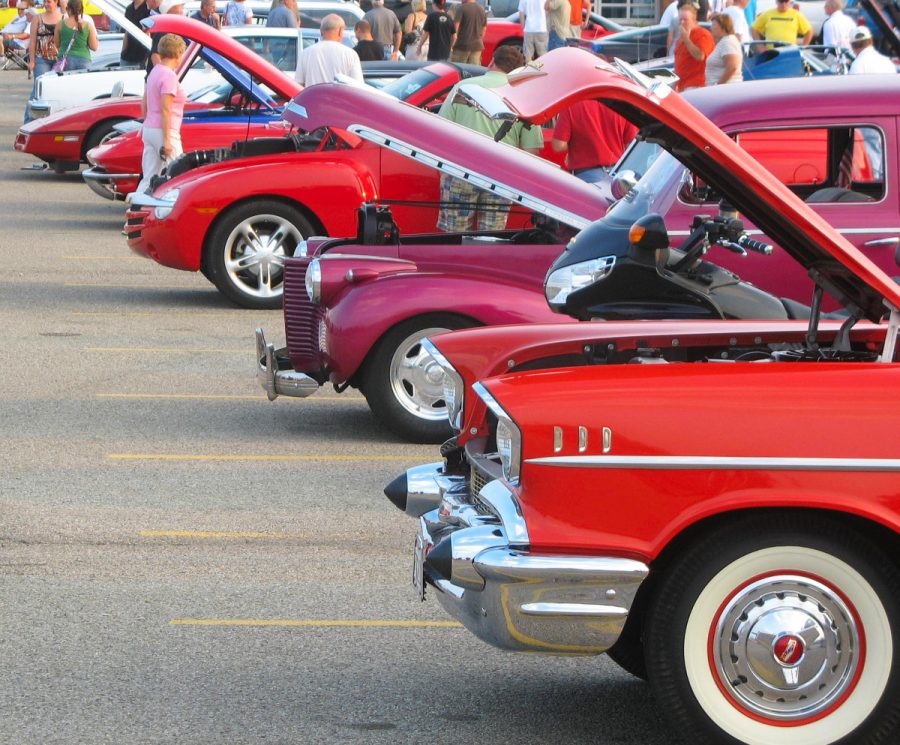 Once A Year Local Car Shows (listed by date):
When: Sat., June 25, 2022; 9am-5pm
Where: Lakota West High School, 8940 Union Centre Blvd., West Chester Twp., OH
The Queen City Mustangers host this yearly judged car show. They have 22+ judged classes. The first 200 participants get a dash plaque and a goody bag.
---
When: Sun., June 26, 2022; 11am-4pm
Where: Village Square in Glendale
The Glendale Gathering of historic and collector vehicles is the annual car show in Glendale's Village Square. In addition to the Best of Show award, they give out 22 special awards and 19 awards of excellence.
---
When: June 26, 2022; 9am-4pm (rain or shine)
Where: Joe Nuxhall Miracle League Fields, 4850 Groh Ln., Fairfield, OH 45014
The event will also feature music, raffles, door prizes, and a split the pot contest with all proceeds benefitting the Joe Nuxhall Miracle League Fields. Food trucks from Hammann's Catering, Chester's Pizza, and Flubs will be available throughout the event. The first 100 entries will receive a complimentary dash plaque. Registration closes at 12pm. Judging will take place from 12-4pm with trophies awarded to the top 40 entries in a variety of different categories at the conclusion of the show.
---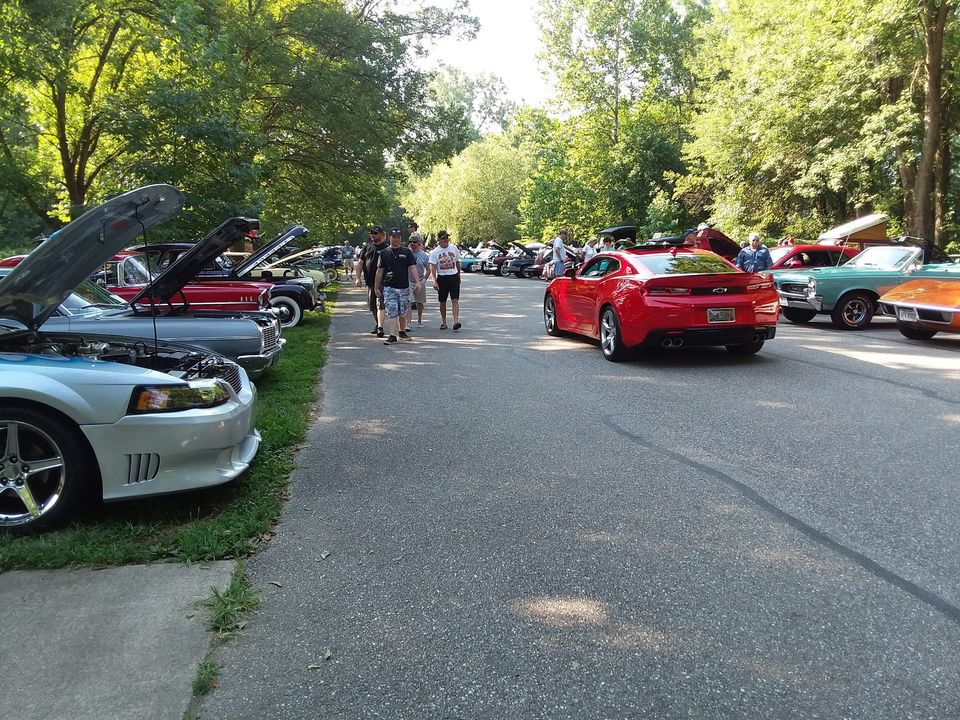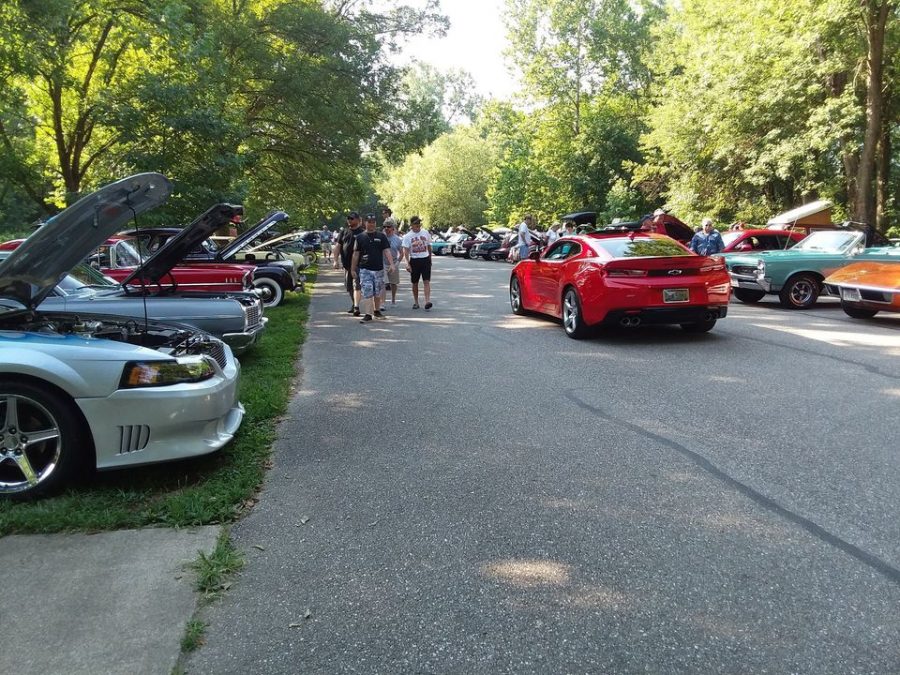 When: July 24, 2022
Where: Fernbank Park, 50 Thornton Ave., Cincinnati, OH 45233
This annual charity car show is organized by the Kiwanis Club of Riverview-Delhi Hills with all proceeds used to support children and those in our community who are in need.
---
When: September 10, 2022, starts at 10am
Where: Woody Sander Ford, 235 W. Mitchell Ave., Cincinnati, OH 45232
Head to Woody Sander Ford to see the coolest FORDS in the Tri-State. New, old or in between-everyone is welcome. They're grilling up the dogs and burgers and bringing in a few vendors for a car meet for all ages! No entry fee, plenty of parking, and bring whatcha' got 'cuz they want to see 'em all! Entertainment provided by B105 and they'll be raffling off some good-time prizes!
---
When: Sat., September 10, 2022
Where: Diamond Oaks, 6375 Harrison Ave., Cincinnati, OH 45247
Enjoy a car show with all years, makes, and models plus music, food, door prizes, and more.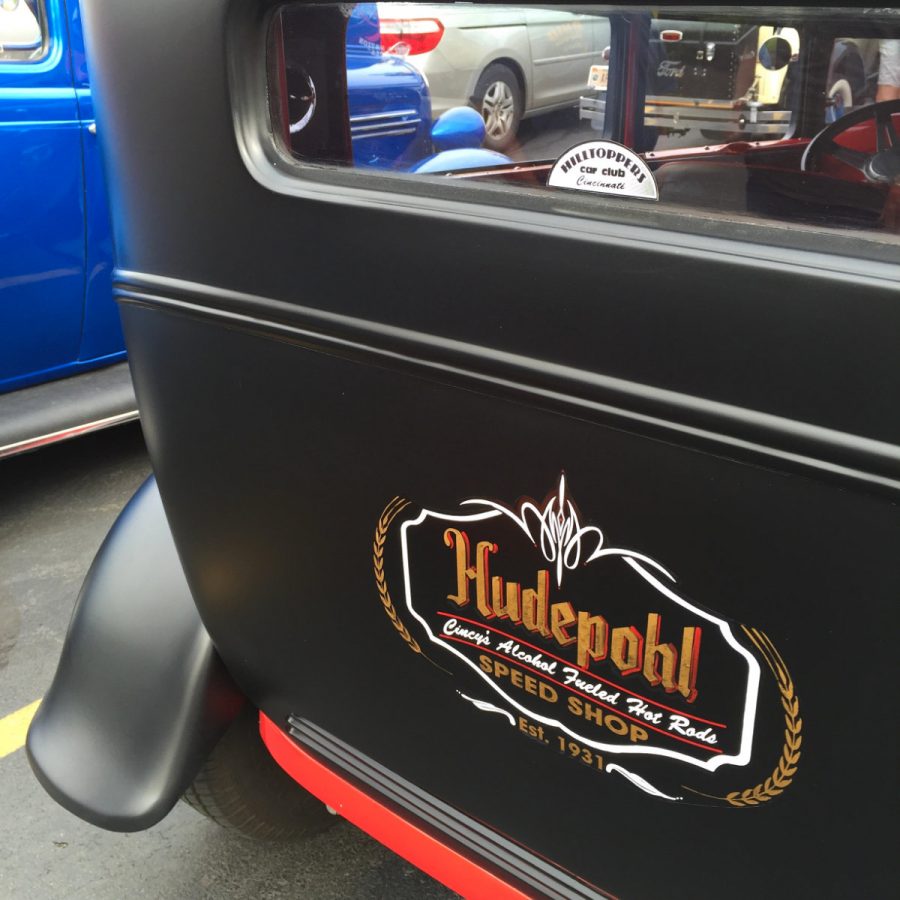 When: Sun., July 10, 2022; starts at 8am
Where: Rising Sun Main Street (Indiana)
Support the Rising Sun Shiner Pride Band as they put on their annual Shiner Pride Car Show. There will be hundreds of cars, 150+ trophies, food, contests, raffles, and much more!
---
When: Sat., August 6, 2022; 9am-3pm
Where: Robert Schuler Sports Complex, 11532 Deerfield Rd.
Free to the public. Enjoy music, food and beverages from Street Fried Food Truck.
---
When: Sat., August 6, 2022; 9am-4pm (rain date: Aug. 7)
Where: Batavia Twp. Park, 1535 Clough Pike, Batavia, OH 45103
This is an Open Class Car Show. All Motorcycles, Cars, and Trucks will be eligible to be entered into the show. Pre-registration closes July 1st, 2022. This event is free for the spectating public. 100% of the proceeds from the car show entries and day of event donations are given to the families of each honoree.
---
When: September 11, 2022; gates open at 8am, awards at 3pm
Where: Village Green Park, 301 Wessel Drive, Fairfield, OH 45014
Celebrating its 60th year, this classic car show features 32+ classes of British and European cars. They give out 70 awards. All British makes and models are welcome.
---